Klik GAMBAR Dibawah Untuk Lebih Info
Sumber Asal Berita :-
---
Posted: 13 Nov 2013 12:37 PM PST
Being a JB born and bred, I am utterly disgusted with the state JB is in. 
The Malayan 
Charity begins at home
1. It has always been said that charity begins at home and hence the popular Malay proverb "Kera di hutan disusukan, anak di rumah kebuluran", to remind us of this. This proverb explicitly describes the dilemma faced today by the populace of Johor Bahru in the face of development. Another Malay proverb, "Beri betis nak peha" means that there is no end to a man's greed. Generally in yesteryears, it would seem that this proverb reflected the attitude of the working class and not the employers nor the aristocracy. But in today's context, I believe the syndrome applies otherwise i.e. it is the people in power like corporate giants, politicians and royalty whose greed knows no bounds, at least from what I observe in Johor Bahru.
I notice of late that almost all available vacant land in Johor Bahru has been earmarked or has already been developed. There is no denying that development is good for a society but it must be proportionate and in tandem with the development of the wellbeing and welfare of the society itself. The availability of essential infrastructure like hospitals, utilities, schools, places of worship, recreational areas and parks as well as a clean, safe and disease-free environment. But alas all these seem to be but an illusion for the people of Johor Bahru.
Land and property acquisition by state government
2. A drive through of greater Johor Bahru as I would like to refer to JB and its suburbs up to the areas of Plentong, Ulu Tiram, Skudai and Geylang Patah would reveal the immense concrete jungle that seems to be sprouting all over the place. It can be concluded that the declaration of the Iskandar Development Region (IDR) contributed much to this rapid urban expanse. Vast tracts of land belonging to kampong folk, orang asli, palm oil plantations and also secondary jungle and wetlands have fallen prey to the state government's land acquisition plan. Local folks seem to be given a raw deal and are on the losing end of this plan. The people who are benefiting from this are the property developers. The only other people who have benefited from this so-called progress are Singaporeans who have the means to fork out money to acquire land and property at exorbitant prices by Malaysian standards. Has the state government become as "kiasu" as the property developers, the Singaporeans and the mainland Chinese? A few examples of "kiasuness" on the part of the forces in power in Johor are as follows:
a. The government staff quarters along scenic Jalan Kolam Air was demolished and developed into shop lots with a McDonalds at the doorstep of a premier secondary school, i.e. Maktab Sultan Abu Bakar. Thanks to this sort of unscrupulous and unethical means of doing business, it's no wonder that we have an obese generation of youngsters on our hands today!
b. The Istana gardens is probably the only decent park in central Johor Bahru. Entry to the park is free. The park was closed in late 2011 so that it could be upgraded in what was initially supposed to take a year. Sadly it is 2 years now since the Istana Gardens was closed to the public and no sign of it being completed soon. Now I gather that once completed one has to pay to enter since it will now be a botanical garden and no longer a park!   
c. The Johor Cultural and Sports Club (JCSC) premises was acquired by a unknown force a few years ago. The club was given an alternative site to relocate which is a far cry from its previous location. Passing by the club's original location recently I was shocked to see a KFC banner declaring the opening of a KFC outlet soon! It also horribly reminded me that atop a hill opposite this location where a 5 star hotel now stands, there once stood an eloquent government Rest House.   
d. Majidee Camp which holds a garrison and 2 battalions and which has been around since the British were here was also acquired and is being developed into a "mega city'. While the Malaysian Army is pushed out of the city limits, the new camp of the Johor Military Force (JMF) is being built within the city limits. Talk about double standards!   
e. The Astroturf hockey pitch belonging to the Majlis Bandaraya Johor Bahru (MBJB) is now being scrapped and I assume another complex of some sort will sprout up on the site.
3. These are but a few examples. It seems that slowly but surely all the endearing landmarks, public amenities and recreational facilities of the "rakyat" are being taken away in the name of development. The state government doesn't seem to care two hoots about the rakyat nor the environment. And as usual politicians turn the other cheek to all these injustices because maybe they too are reaping without sowing. It is no wonder that the opposition PR has made tremendous inroads in Johor and will continue to make further gains because of the Napoleonic trends and vested interests of the forces in power.      
Foreign investments and interests
4. A random survey of property ownership in Johor Bahru would reveal that a good proportion of the city's properties are already in foreign hands. Property developers build properties that are custom-made for foreigners' pockets and well beyond the reach of locals particularly in the city area. So the locals are slowly being driven away from the city as it is near impossible to get a decent home within city limits if you can't service a RM400K housing loan. Mainland Chinese seem to be the main players both as buyers and investors followed by Singaporeans. The burgeoning of the mainland Chinese super rich and the strong Singapore dollar must be the key factors to this. Not wanting to miss the action, big Malaysian players from Kuala Lumpur have also moved down to Johor Bahru. Billions of dollars of investment are being poured in from China and believe it or not the developers themselves are mainland Chinese. It only goes to show that even if you are a Communist, no worries you are welcome because money talks! If the late Chin Peng had been rich they would probably have allowed him to return to Malaysia!
Social and economic problems
5. The influx of mainland Chinese will create a cultural problem. Most of them don't speak a word of Malay and will have to deal with local government agencies in their everyday life. And for Singaporeans they are fast becoming a pain to the people of Johor Bahru. Parking spaces, increased traffic, soaring house rentals and prices are the main concerns. All these add to the existing woes of the locals which mainly stems from an unreliable public transport system, high crime rate, an inefficient Majlis Bandaraya Johor Bahru, PDRM and other enforcement agencies. Take a walk along the main artery of Jalan Wong Ah Fook and you will know what I mean! In Johor Bahru, illegal night spots, bars, massage parlors and karaoke lounges have mushroomed resulting in increased drugs and crime related incidents. No wonder that Lithuanian artist Ernest Zacharevic, famed for his Penang street murals recently painted on a Johor Bahru suburb wall a mural of a knife wielding masked man about to pounce onto an unsuspecting woman with her fancy handbag. A picture paints a thousand words they say and he couldn't have been more apt!               
Riding the bandwagon
6. As the opportunities increase so too the bandwagon. Many who have not been involved in property now seem to have joined the bandwagon including the palace. The state royalty seem to have a finger in most of the pies. The main reason for this is probably to fund and finance personal projects like the renovation of the Bukit Serene palace, Pasir Pelangi palace, Muar palace, and the construction of a brand new wood or log palace in Mersing for which builders have come from as far as South Africa! Not to mention, these days it costs a bomb to maintain personalized air transport, yachts, and a fleet of luxury and sports cars. A recent surge in the royal ownership of petrol stations, fast food outlets, fashion outlets, condominiums and a host of others interests has set the 'rakyat" tongues wagging.
Stopping the rot
7. I am not anti-establishment nor am I against development. I am all for development provided the 'rakyat" benefits. But I cannot tolerate the plunder and decadence of Johor Bahru in the name of development and at the expense of the 'rakyat"! I appeal and call on all fellow "Johor Bahruites" to  make a stand and stop this detrition before it is beyond recall. The people of Johor Bahru must move to change things before we literally end up as "The Shithole cum Anus of Peninsular Malaysia"! A man once asked his neighbor why he was planting durian seedlings in his garden when he would probably be long dead and gone by the time the trees bore fruit. To this the man answered, 'I am planting them not for myself but for my children and grandchildren". Maybe those in power must think of the "rakyat" as their children if they want to remain in power.             
Strike on the son-of-soil successful story
Posted: 13 Nov 2013 10:40 AM PST
Another interesting fact is that the same decorators, be it Opposition Leader Anwar Ibrahim, DAP Secretary General Lim Guan Eng and his minions such as Tony Pua and all the personalities, NGOs and media bodies which favoured and focused to use Syed Mokhtar as the convenient target to demonise the Malaysian Government and UMNO for upholding the Bumiputera Economic Agenda, are silent about other entrepreneurs.
Another Brick in the Wall
Pro-Opposition business portal Kinibiz.com is training their guns against Tan Sri Syed Mokhtar Al Bukhary again, for the subliminal intention to demonise the Malay Agenda.
(KiniBiz) - The sprawling empire of Syed Mokhtar Albukhary
The fact is that the Al Bukhary Group acquired the various corporations, businesses and projects at premium values. On top of that, the Group realised their own internal funds and raised their own financing from the capital and financial markets on their own strength and merit.
Majority of these acquisitions are actually rescue missions, to turn around ailing business groups and projects with the initial intention to realise the national service.
Example is the Pernas International Holdings. The hotel group with powerful brands such as Hilton and Meritus in Malaysia, was initially an MBO when Pernas Chairman Tunku Tan Sri Shariman Tunku Sulaiman took over the Group and Tradewinds.
When Tunku Shahriman could no longer service the financial commitment for the MBO, Al Bukhary Group took over. The Pernas International Group was consolidated and restructured.
The interesting bit about this story is that it would be  reference for all the strikes against Tan Sri Syed Mokhtar and Al Bukhary Group. The Opposition and all those who wanted to see the Malay Agenda or New Economic Policy (NEP) fail, would demonise Syed Mohktar and Al Bukhary Group as an UMNO crony.
'Cronysim' is a dirty word depicted by Anwar Ibrahim's camp when they tried to start a revolt within UMNO and topple Tun Dr. Mahathir Mohamad's Presidency and Premiership. as far back as 1997. The opportunity presented itself when Neo Con Jewish hedge fund George Soros attacked Ringgit Malaysia and almost brought down the economy to its knees, when the domino effect almost tumbled the KLSE.
As a result, the Malaysian banking system almost crumbled due to the bursting of the economic bubble and over-gearing arisen from pledging of over valued shares.
At the time, the guns were trained on Malay corporate giants such as Tan Sri Tajudin Ramli, Tan Sri Halim Saad and Tan Sri Rashid Hussain. All of these successful Malay billionaires borrowed from commercial means to expand their respective business domain and did their bid for national service.
In fact, some of the feats they did were extraordinary, considering the mitigating circumstances and challenges 15-20 years ago.
The anti-NEP detractors now conveniently use and abuse the goodname Syed Mokhtar and Al Bukhary Group as the bogeyman in the UMNO tradition to maintain cronyism amongst Malay entrepreneurs.
Read more at: http://bigdogdotcom.wordpress.com/2013/11/13/strike-on-the-son-of-soil-successful-story/ 
We need three "fundamentals", not two
Posted: 13 Nov 2013 10:37 AM PST
The Prime Minister cannot expect Perkasa and Utusan Malaysia to talk intelligently to the public on many issues. They are not interested in engaging those with whom they disagree. I have on a number of occasions asked Perkasa to organise a public debate with me but they have not responded other than to call me names. 
Zaid Ibrahim, TMI 
Prime Minister Datuk Seri Najib Razak clearly likes the Indian Malaysian community (or at least the MIC), and he always makes time for their festivals. Most recently, he was in Johor Bahru for Deepavali and he spoke about two "fundamentals of harmony": a bond of friendship and allowing the richness of culture to flourish.
The bond of friendship will overcome all obstacles, he says, and if the strength of an elephant lies in "thumbikei" (its trunk), then the strength of a man lies in "nambikei" (trust).
If I may elaborate, the Prime Minister is telling Malaysian Indians that if they trust Umno they will be rewarded. He has also been telling the Chinese the same thing.
I have no problem with the Prime Minister extending preference to Indians. Speaking personally, there are remnants of many things Indian in me. I'm not an adherent of Indian astrology and my forebears did not originate from India, but the whole Malay world became civilised under the various Hindu kingdoms of the past.
There are many facets of Malay life, language, thought and culture that we owe to India. So, as a Malay, I am deeply indebted to that great civilisation for the rich heritage it bequeathed to us.
On the other hand, while the Prime Minister's nambikei resonates with some Indians, the same appeal might not work with the Chinese.
Why not? It's true that the Indian, Chinese and Malay civilisations have displayed a high degree of absolutism, if not feudalism, until relatively recent times. Leadership carried divine connotations regardless of whether individual leaders were Maharajas, Sultans or Qing Dynasty Emperors.
But the Chinese also had a massive central bureaucracy shaped by centuries of Confucianism. I believe that this has contributed to a Chinese culture that is comparatively more autonomous and open to individualism—albeit bound strongly by tradition—and that Malaysian Chinese today are more inclined to trust reason, solid data and effective persuasion above the mere status of a leader.
So, the Prime Minister must adopt a different approach with the Chinese and perhaps with those Malays whom Utusan Malaysia and Isma have described as "troublemakers" because of their liberal views.
My guess is that the Chinese will demand consistency and credibility in their leaders before they trust them. If the Prime Minister were to be more consistent in his policymaking, I think he would regain their support. For example, if he says that the views of Utusan and Perkasa are not his views, and then consistency and credibility demand that he does not force Government-linked Companies to advertise in the Umno paper.
If the government's view is that the ban on non-Muslim use of Allah is limited to the Herald, then even on an important Muslim occasion like Maal Hijrah the Prime Minister ought not to say that the word Allah is exclusive to Muslims and that the government will do everything it can to defend that special position.
There are a lot of things he could do differently but the fact is that, if our country is to move forward, we need a third fundamental.
The various races that make up Malaysia must be able to talk intelligently to one another. For that to happen there must be a place for reason and sensibility in our political discourse.
Today, the Prime Minister cannot expect Perkasa and Utusan Malaysia to talk intelligently to the public on many issues. They are not interested in engaging those with whom they disagree. I have on a number of occasions asked Perkasa to organise a public debate with me but they have not responded other than to call me names.
I am sure that Utusan Malaysia—with all the "towering Malays" at their disposal—should be more than ready to debate me on any national issue, but they will not do so because they aren't interested in the real issues. They are interested only in their political agenda.
Read more at: http://www.themalaysianinsider.com/sideviews/article/we-need-three-fundamentals-not-two-zaid-ibrahim 
Four Suits Over Bersih Resolved After NSTP Makes Apology
Posted: 13 Nov 2013 10:33 AM PST
(Bernama) - NSTP had published in its newspaper and online newsportal an article, "Plot to Destabilise Govt" with the subtitle, "Exposed: RM20mil paid to several Malaysian organisations since 2005"
Four suits over an article on Bersih 2.0 published by the New Straits Times Press (M) Bhd (NSTP) were resolved Wednesday after the publishing company tendered an apology in the High Court.

The suits were filed by Bersih chairman Datuk S. Ambiga and 14 Bersih 2.0 steering committee members, Merdeka Strategic Development Centre Sdn Bhd, CIJ Communication Service Sdn Bhd and Suara Inisiatif Sdn Bhd or Suaram against NSTP for publishing the article on Sept 21 last year.

They named NSTP and New Straits Times reporter Farrah Naz Karim as defendants.

High Court Judicial Commissioner Lee Heng Cheong recorded a consent judgement which contained an apology statement read out by counsel Ranjit Singh who acted for Ambiga and the 14 plaintiffs in open court.

Lee ordered NSTP to pay RM30,000 as legal costs for each suit, causing the company to bear RM120,000 as the entire cost for the four cases.

Reading the apology statement, Ranjit said the defendants had acknowledged that the accusations in the article were false and unfounded.

"We also acknowledge that we had no proof whatsoever to substantiate any of the said allegations and that we did not verify the information relied on with Bersih 2.0, CIJ, Suaram and Merdeka Centre," said Ranjit.

He also said there was insufficient verification to the information used to support the allegations and accordingly the defendants acknowledged that the article ought not to have been published.

"We (defendants) wish to offer our unqualified apologies to Bersih 2.0, Suaram, CIJ and Merdeka Centre for the distress and embarrassment caused by the article," said Ranjit.

He said the apology was to be published by NSTP in its NST newspaper on its third page in exactly the same manner and style within 14 days from today.

Ranjit further said NSTP had also to publish an apology on the NST Online portal on the front page as the first item under column top news.

Reading the statement, Ranjit said on Sept 21, last year, NSTP had published in its newspaper and online newsportal an article, "Plot to Destabilise Govt" with the subtitle, "Exposed: RM20mil paid to several Malaysian organisations since 2005".

Ambiga and the 14 other Bersih 2.0 steering committee members in the statement of claim said that the words in the article implied that they, or anyone of them through Bersih 2.0, were conspiring with foreign elements to destabilise or overthrow, through illegal or illegitimate means, the Government of Malaysia.
Motorcyclists may have to pay toll
Posted: 13 Nov 2013 10:26 AM PST
(MM) - Putrajaya is considering toll charges for motorcyclists nationwide and studying the feasibility of constructing bike lanes on highways.
Nanyang Siang Pau quoted Works Minister Datuk Fadillah Yusof as saying that a special committee would study the proposal.
He said only a few highways nationwide had bike lanes.
"We will also study the feasibility of restricting the types of motorcycles that can use the highway based on their engine capacity.
"We will also study the width of the dedicated lanes to ensure they accommodate motorcycles of various sizes."
He said the ministry would only make a decision after the committee completes the study.
Fadillah said at present toll charges were not determined according to engine capacity but based on the class or type of vehicle.
"High-powered motorcycles are exempted from toll charges because they fall under the category of two-wheeled vehicles," he said, adding that motorcyclists had to pay toll at the Malaysia-Singapore Second Link Expressway (Tanjung Kupang Toll Plaza), as well as the Penang Bridge. 
KL folk cry foul over proposed city tax hike, say could risk BN's future electoral prospects
Posted: 13 Nov 2013 10:21 AM PST
(TMI) - Where else can they get the money from, I guess. 
Ask Robert Quah about the proposed 100% hike in assessment rates for Kuala Lumpur house owners and his anger is palpable.
The head of the Taman Seputeh residents' association believes the hike could be an impetus to kick out the ruling Barisan Nasional (BN) government in the next general election, due by 2018.
He is not alone. Other representatives of residents' associations are also seething at the increase announced by Kuala Lumpur City Hall through notices, which house owners have been receiving in the past week.
The last revision of assessment rates in Kuala Lumpur was 21 years ago.
And according to a report in The Star last year, the total number of residential properties in Kuala Lumpur stood at about 1.77 million units.
Federal Territories Minister Datuk Seri Tengku Adnan Tengku Mansor yesterday justified the hike in assessment rates by saying property prices have gone through the roof.
"If a house used to cost RM80,000, but is now worth RM700,000, but the assessment rate is still low, what are we going to do?" Tengku Adnan said in Parliament yesterday.
Quah was not convinced with Tengku Adnan's reasoning.
"The increase is ridiculous," he said, adding that for link houses in Taman Seputeh, the assessment rate has increased from about RM9,000 to RM18,000.
In Kepong, some owners of low-cost houses are saying the hike is as much as 267%.
"They (City Hall) sent us a letter saying that we have 12 days to object," Quah added.
Read more at: http://www.themalaysianinsider.com/malaysia/article/kl-folk-cry-foul-over-proposed-city-tax-hike-say-could-risk-bns-future-elec 
PAS veep contest is too hard to call
Posted: 12 Nov 2013 10:54 PM PST
The candidates vying to fill the three vice-presidents' posts in the PAS election comprise rising and fallen stars, and also a veteran making a comeback.
For instance, Abu Bakar, who is critical of PAS' ties with DAP and PKR, had once lashed out at Nik Aziz at a gathering: "I don't even want to look at your face. I didn't want to come, but I came anyway. You should not impose your views of a two-party system on us."
Joceline Tan, The Star
PAS politician Datuk Husam Musa has always been a bit of a mystery even to his closest friends.
His supporters in PAS had confidently told people that the incumbent PAS vice-president would be going for the deputy president's post in the party election next week.
But shortly after returning from Kurdistan last Friday, the maverick politician announced via Twitter that he would defend his VP post.
Husam had downsized his ambitions to settle for something more realistic and within reach.
His political career is certainly far from over, but his superstar days are behind him. If this was grand slam tennis, Husam would be the Roger Federer of PAS – a big star whose lights are now dimming.
Once regarded as a potential mentri besar of Kelantan, he is now just a backbencher.
Although he is still the Salor assemblyman, he has been sidelined in the Kelantan Government because the palace has issues with him and Datuk Nik Aziz Nik Mat is no longer up there to defend him.
PAS members are still talking about his belligerent behaviour during the recent Budget session of the Kelantan Legislative Assembly.
Some of his PAS colleagues thought that he might as well have been speaking from the opposition bench. His confrontational style was made more dramatic by the little Hitler-style moustache that he has been sporting.
It was quite ironic because just a few years ago, Nik Aziz had handpicked him to table the state Budget. But, he is now criticising the Budget. Some thought it was a case of sour grapes, others said he is simply playing a meaningful backbencher role.
There is a lot at stake for this intellectual-minded politician in the party election.
A win will give him a much-needed boost, a loss will hasten the end. But he told a boyhood friend that he is leaving his fate in God's hands and he was not going to fret over whether he will win or lose.
There are five candidates for the three VP posts. Apart from the incumbents Husam, Salahuddin Ayub and Datuk Mahfuz Omar, the other two are Datuk Tuan Ibrahim Tuan Man from Pahang and Datuk Abu Bakar Chik from Terengganu.
It is a good thing Husam is so sanguine about the contest because the favourite to win this time is Tuan Ibrahim, the party's publicity chief and a highly respected religious scholar from Pahang.
Tuan Ibrahim struck a chord among many in the party when he declined to contest for the deputy president's post, saying that the post is too big for him.
That humble plea will probably catapult him to the top VP slot.
Of the remaining four candidates, the one most likely to lose is Datuk Abu Bakar Chik, an elderly and portly politician.
Abu Bakar is a peer of party president Datuk Seri Hadi Awang. He used to be a big name in Terengganu, but these are sunset days for him and no one in PAS can quite explain why he has decided to jump into the fray.
Moreover, he has a talent for being tactless and has accumulated more critics than friends over the years.
For instance, Abu Bakar, who is critical of PAS' ties with DAP and PKR, had once lashed out at Nik Aziz at a gathering: "I don't even want to look at your face. I didn't want to come, but I came anyway. You should not impose your views of a two-party system on us."
Abu Bakar said he wants to be in the forefront, so that he can help shape the party's direction in the next general election.
Translated, it means that he thinks that PAS will lose more Malay support unless it stops compromising on its Islamic agenda and return to the original path.
It is hard to see PAS delegates giving him their precious votes and he may be riding into the sunset like his counterparts in Umno, Tan Sri Mohd Isa Samad and Datuk Seri Mohd Ali Rustam.
This would leave Salahuddin, Mahfuz and Husam fighting over the two remaining slots.
Salahuddin is very likeable and his diplomatic approach on issues had earned him the moniker, "Kofi Anan of PAS".
He secured the highest number of nominations and if these translate into votes, he should be able to make it.
His problem is that, unlike Husam and Mahfuz, he is no longer a Yang Berhormat. Salahuddin took a huge risk in giving up a safe parliamentary seat in Kelantan to contest in Johor, where he lost.
Mahfuz, who is Pokok Sena MP, is not an exceptional politician, but mediocre people are often much more successful in politics because they do not pose a threat to others and, as a result, have few enemies.
He also has incredible luck or, as his friends put it, he has a guardian angel looking over his shoulder.
In 2011, a couple of hours before the delegates were due to vote, the president in his policy speech praised Mahfuz for his role in the anti-speed trap campaign and that helped Mahfuz speed across the finishing line in the polls.
Mahfuz may make it again thanks to the PAS win in the Sungai Limau by-election where he was the election director. PAS desperately needed this win and Mahfuz helped make it possible.
Husam's supporters are pushing for him, saying that he helped PAS hold on to Kelantan when he opted to contest the Putrajaya parliamentary seat in the general election.
They claimed the Kelantanese working in the Klang Valley had flocked to his ceramah in Putrajaya and he helped shape their sentiment when they returned to vote in Kelantan.
The VP race will see a big winner and a big loser. Apart from that, it will be hard to call.
PKR MP Surendran says will not be cowed ahead of motion on his suspension tomorrow
Posted: 12 Nov 2013 08:19 PM PST
(TMI) - Putrajaya is moving a motion to suspend vocal PKR Padang Serai MP N. Surendran for six months for insulting Speaker Tan Sri Pandikar Amin Mulia, the first since the Parliament convened after the 13th general election.
Surendran said it was an attempt by BN to intimidate him.
"I will not buckle or hesitate despite this outrageous attempt. This is a ridiculous and extreme motion," said the PKR vice-president.
 "I want to ask, is the Speaker above criticism?"
Surendran said he had not committed any offence except to criticise the Speaker.
"This is an attempt to stifle my voice and I will defend myself," he said.
The motion, to be moved by one of the Ministers in the Prime Minister's Department this evening, was placed on all the 222 MPs' tables in the Dewan Rakyat.
It said Surendran accused Pandikar of being "biased" and telling "complete and utter lies" during a press conference at the Parliament lobby yesterday.
"The accusation is an insult to the Speaker who has carried out his duties as the chairman of the House and this has also soiled the name and prestige of the Dewan Rakyat," read the motion.
Deputy Speaker Datuk Ronald Kiandee said the motion will be debated tomorrow. Due to its bigger presence, Barisan Nasional, with 133 MPs, is expected to be able to pass the motion.
Yesterday, Surendran was thrown out of Parliament for the second time for trying to push through an emergency motion over the demolition of the 101-year-old Sri Muneswarar Kaliyaman Hindu temple in the city centre.
Pandikar rejected the motion on technical grounds. When Surendran tried to argue his decision, he was ejected from the Chambers.
Earlier, Surendran was ejected from the Parliament for attempting to bring an emergency motion about a custodial death case involving P. Karuna Nithi.
Three years ago, Opposition leader Datuk Seri Anwar Ibrahim, Bukit Gelugor MP Karpal Singh, Subang MP R. Sivarasa and Gombak MP Azmin Ali were suspended for six months for a charge of misleading members in a row over a national unity slogan.
The motion was passed without debate as the opposition bloc boycotted proceedings.

Malaysia: A fractured, polarised nation
Posted: 12 Nov 2013 08:10 PM PST
Unless remedial measures are taken soon, young Malaysians who have the world at their feet will move to greener pastures, warns Tommy Thomas. 
Tommy Thomas, Aliran 
The social contract, social compact or bargain reached by the three communities under the watchful eye of the British imperial power as a condition to Merdeka, was that in exchange for full citizenship, a right to use their language and observe their religion, the non-Malays had to concede special privileges to the Malays to assist the latter to ascend the economic ladder. It was a quid pro quo.
It was a consensus arrived after hard bargaining, and has formed the basis of nationhood. In this equilibrium, the non-Malays were not to be relegated to second class citizens: citizenship was not on a two-tier basis and there was going to be no apartheid, partition or repatriation.
What was required from the non-Malays at the time of Merdeka was undivided loyalty to the new nation. They could no longer owe their allegiance to the mother country, China or India.
Racial differences were recognised. Diversity was encouraged. There was no pressure to integrate into one Malayan race. A new nation was to be integrated over time, but as a plural society. Assimilation was out of the question.
Thus, a united Malayan nation did not involve the sacrifice by any community of its religion, culture or customs. Minorities were not to be discriminated in a system of parliamentary democracy based on constitutional supremacy. In many respects, the establishment of Malaysia strengthened the social contract.
Any reason to celebrate?
But as Malaya completed 56 years as an independent sovereign nation on 31st August, and more significantly, Malaysia turned half a century on 16th September, do the 26 million Malaysians have reason to celebrate? Unfortunately, the popular response would be very much in the negative.
The twin forces of race and religion have substantially polarised the nation. Every issue of public life, however minor or insignificant, is given an ethnic undertone by the politicians and the civil service and glaringly publicised in the government controlled mass media.
Totally absent in the national landscape is a statesman like the Father of Merdeka, Tunku Abdul Rahman, the first Prime Minister, who was prepared to speak for the nation and the public weal, rather than from a parochial or sectarian perspective
Even after the closest general elections in our history, with the coalition governing the nation not enjoying majority popular vote and with the next general elections only due in five years, politicking of the worst kind continues daily. The Prime Minister is not giving the leadership that he sought from the electorate, and which he received.
With a 44-seat majority in the Dewan Rakyat, the Barisan government has a majority which is the envy of many governing coalitions across the globe. Yet, a sense of paralysis grips the centre.


READ MORE HERE 


Kelantan sudah bersedia laksana hudud
Posted: 12 Nov 2013 06:10 PM PST
(Bernama) - Mahkamah Syariah Kelantan kini sudah mampu untuk menguruskan pelaksanaan undang-undang hudud jika kerajaan Kelantan pimpinan PAS mampu menguatkuasakan undang-undang berkenaan di negeri ini.
Ketua Hakim Syarie Kelantan Datuk Daud Muhammad berkata ini kerana segala prasarana berkaitan pelaksanaan hukum Islam itu sudah lengkap termasuk mempunyai hakim untuk melaksanakannya.
"InsyaAllah Kelantan sudah boleh laksanakan hudud. Undang-undang sudah ada dan kalau perlu tambah hakim, kita tambah," katanya selepas Majlis Perasmian Kompleks Mahkamah Syariah Negeri Kelantan di Bandar Baharu Tunjung di sini, hari ini.
Perasmian kompleks berharga RM25.8 juta itu disempurnakan Sultan Kelantan, Sultan Muhammad V yang turut dihadiri Tengku Mahkota Kelantan Dr Tengku Muhammad Fa-iz Petra, Menteri di Jabatan Perdana Menteri Datuk Seri Jamil Khir Baharom, Menteri Besar Kelantan Datuk Ahmad Yakob dan Panel Hakim Mahkamah Rayuan Syariah Kelantan Tun Ahmad Fairuz Sheikh Abdul Halim.
Pada 1993, Dewan Undangan Negeri Kelantan meluluskan Enakmen Jenayah Syariah II Kelantan 1993 untuk membolehkan kerajaan Kelantan melaksanakan hukum Islam itu.
Bagaimanapun sehingga kini pelaksanaannya tidak dapat dilaksanakan termasuk disebabkan ia mendapat tentangan daripada rakan sekutu mereka iaitu DAP.
Sementara itu, Daud berkata tidak ada kes tertunggak melibatkan pelbagai kes umat Islam di Mahkamah Syariah di negeri ini dan itu dianggap satu kejayaan.
"Kami berjaya menyelesaikannya sekurang-kurangnya dalam tempoh setahun daripada kes itu berjalan. Ini kerana kami mempunyai kelengkapan termasuk hakim yang mencukupi," katanya.
Posted: 12 Nov 2013 05:12 PM PST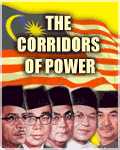 Anwar Ibrahim said yesterday (READ HERE) that the original intent to privatise Bernas was to ensure the fulfillment of the nation's growing rice requirement through management of the National Stockpile and the Padi Price Subsidy Scheme. He also added that privatisation was introduced to ensure the bumiputera farmers, rice distributors and workers at Bernas benefit from the equity ownership.
THE CORRIDORS OF POWER
Raja Petra Kamarudin
ACA probes import of RM60m rice
(New Straits Times, 5 January 2008) -- The Anti-Corruption Agency has started a probe against rice distributor Padiberas Nasional Bhd (Bernas) and the Agriculture and Agro-based Industry Ministry. Investigations centred around 25,000 tonnes of fragrant rice worth RM60 million imported from Thailand without an import permit. A team of ACA officers interviewed several ministry staff on Thursday.
Yesterday, ACA officers went to the Bernas offices in Petaling Jaya where statements were recorded. ACA investigations director Mohd Shukri Abdull confirmed the investigations. "Checks at the two premises are being conducted as part of investigation. So far, only the statements of several officers at the ministry and Bernas have been recorded," he said.
Investigators are also probing whether the rules and regulations regarding imports had been followed. The ACA is also investigating whether there is any hanky-panky going on.Meanwhile, ministry secretary-general Datuk Dr Zulkifli Idris said Bernas officials met ministry officials and Customs officers yesterday. "Bernas apologised for importing rice above the permitted quota without referring to the ministry. It also given assurances that such a mistake will not be repeated," he said.
He added that Bernas claimed it was forced to place an early order for rice because of anxieties that it would be difficult to get supplies of rice as there was currently a shortage in the world market. "In a situation of first-come, first-served, Bernas placed an order for 16,000 tonnes of rice for last year and an additional 19,000 tonnes for this year although the overall quota for 2008 has yet to be decided," Dr Zulkifli said.
He added that an AP had been issued for the rice which exceeded the permitted quota. All parties also agreed on a more effective mechanism for the process of importing rice and to hold more frequent meetings. The ministry also agreed to issue APs immediately for importing rice within the permitted quota and additional APs within a week if the imports exceeded the quota.
Last Monday, Bernas had imported fragrant rice without an AP resulting in 10,000 tonnes to be held at the Pasir Gudang port. An additional 10,000 tonnes could not be unloaded on a ship in the Kota Kinabalu port and 5,000 tonnes at Port Klang.
Bernas is said to have submitted an AP application to the ministry on Dec 20, as soon as the ships carrying the rice docked at the ports. It is an offence to import fragrant rice without an AP as the rules state that the AP has to be issued prior to the rice being imported and not the other way around.
MPs want Bernas to be reviewed
(Bernama, 15 November 2005) -- Syarikat Beras Nasional (Bernas) which has the sole rice importing licence in the country has received much criticism from members of parliament who want its functions and structure to be reviewed. Datuk Badruddin Amiruldin (BN-Jerai) said the government must intervene in the matter as he claimed the company's functions had contradicted its original objectives.
He told the Dewan Rakyat the move by the government in giving the import permit (AP) to Bernas had resulted in the company focusing on importing rice instead of producing rice for the country. "Importing (rice) is easy but processing it entails much problems. What has happened to the conditions imposed on Bernas? What we see now is that Bumiputera-owned rice mills have closed down...where are they now?" he asked when debating the Ministry of Agriculture and Ago-based Industry's Supply Bill 2006 at the committee stage Tuesday.
Badruddin also questioned the national rice stockpile which was 92 metric tons at any one time which was previously located at Anak Bukit. He said it was an offence for the national rice stockpile for use during an emergency to be kept by a private company as it involved national security.
Meanwhile, Datuk Bung Moktar Raden (BN-Kinabantangan) when debating on the same bill said the government must be firm on the country's direction in terms of agriculture, whether to continue to be an importing country or to realise the objective of strengthening the agricultural sector to become a producing country. "Why do we want to be both (importing and producing rice) which would eventually bring us nothing and people see that Bernas is making the profit," he said.
Bernas was making money by importing rice and selling it instead of buying from the farmers, he said. Also touching on the same issue during the debate were Datuk Raja Ahmad Zainuddin Raja Omar (BN-Larut), Mo'kiman Kobran (BN-Hulu Langat), Ir Shaari Hassan (BN-Tanah Merah), Dr Mohd Hayati Othman (PAS-Pendang) and Mohd Razali Che Mamat (BN-Kuala Krai).
Pagar makan padi: The Bernas story
(Free Anwar Campaign, 26 August 2003) -- Padiberas Nasional Berhad, better known as Bernas, wants to retrench a couple of thousand of its staff because, according to the company, it is losing money. And the reason it is losing money, laments the company, is due to the rampant rice smuggling.
Actually there is more than meets the eye and it is not as straightforward as they try to make it appear. In the latest issue of Seruan Keadilan out today, the official newspaper of the National Justice Party reveals what is really going on.
Last year, Bernas made a pre-tax profit of RM60 million on a turnover of RM1.76 billion. No doubt the company could argue that this is a drop of 54% from the figure of RM128 million the year before that. Nevertheless, the 'suffering' Bernas still saw fit to pay its Directors RM4 million in salaries and its shareholders RM21 million in dividends. That's RM25 million in all.
If an austerity drive is necessary, should it not be the Directors and shareholders who suffer the cuts first rather than retrench more than 2,000 staff just because the company is not happy with the lower profit it made? And take note, it still did make a profit, though lower, and not make a loss as they claim.
Bernas' profits have been yo-yoing from one year to another. Three years ago it made a mere RM18 million while the year before that it made RM111 million. Its turnover too fluctuates between RM1.7 billion and RM1.9 billion a year, still an impressive enough figure and not one of a company about to go under. In fact, on average, it made RM80 million in profits a year over the last four years from 1999 to 2002.
Bernas is far from floundering if this is the impression the company is trying to give. Bernas, which was given the rice import monopoly for Malaysia, is actually going great guns acquiring various companies in the food industry. The truth is, Bernas wants to reduce its dependence on the rice industry to 60% by diversifying into other food related businesses. Bernas, to quote what the company says, wants to become another Nestle.
Bernas has set aside RM300 million for these acquisitions. It paid RM55 million to buy a 30% stake in Gardenia and RM14 million for Burger King. It also acquired an interest in Rasa Sayang Food Industries and is said to be making a back-door entry into Kentucky Fried Chicken for RM110 million. It has also entered into 'strategic alliances' with other food conglomerates like QAF Ltd of Singapore and Dewina, a company linked to the Deputy Prime Minister Abdullah Ahmad Badawi's family.
Is Bernas' 'strategic alliance' with Dewina a business move or is it 'investing' in the next Prime Minister of Malaysia?
But is this what Bernas was set up for? Certainly not! Bernas is supposed to ensure that Malaysia's dependence on rice imports is reduced to 35% or less. This is to ensure that, in the event of a war or a major catastrophe in any of the rice exporting countries like Thailand, Vietnam, China, etc., Malaysia will not be starved of rice -- reminiscent of WWII when Malayans then had to eat Tapioca.
Malaysia is the only rice producing country in South-East Asia that is highly dependent on rice imports. Malaysia is at a great security risk and all our neighbours have to do is to stop selling us rice and we will be brought to our knees. And Bernas' role is to reduce this dependence.
But this is not happening. Instead, Bernas wants to transform itself into another Nestle rather than safeguard the needs of Malaysia's rice consumers and padi farmers. If we want another Nestle there are many other trading giants that can play that role. Why must Bernas dabble in affairs it was not set up to be involve in?
By the way, out of curiosity, who are these people who are enjoying this RM25 million per year in Directors' fees and dividends? The Perlis Menteri Besar, Shahidan Kassim, and his immediate family, are these beneficiaries. Incidentally, they are attempting to sell off their stake in the company and may be hundreds of millions of Ringgit richer soon.
Bernas says that rice smuggling is crippling it. If making RM80 million per year is being crippled, then I don't mind being crippled any time. Better being crippled with RM80 million in my pocket every year than walking upright but being broke to boot.
But who are these smugglers that Bernas is complaining about? According to the rice millers association that has about 300 members, it is the rice importers who are doing all the smuggling. And isn't the sole importer of rice Bernas itself. Hmm…maybe Bernas is right about the rice smuggling. The question is, who is the one doing the smuggling? It appears like Bernas is this rice smuggler so why are they complaining?
The Deputy Prime Minister Abdullah Ahmad Badawi says he wants to arrest the rice smugglers under the Internal Security Act. Do I take it there will be a vacancy for the position of Perlis Menteri Besar soon?
The TV stations once showed clips of so-called rice smugglers walking across the Malaysian-Thai border. According to a retired Police Inspector, Mansor, these people are merely couriers. They are paid a certain amount for every sack of rice they carry across the border. 
"I used to be the Inspector of Rantau Panjang," said Mansor. "We didn't bother about these people walking across the border. These people are not smugglers. They are just couriers earning a living. If we stop them from earning a living this way, then they may resort to other means to make a living, like crime."
True enough, these 'smugglers' walk across the border with sacks of rice on their heads right under the very noses of the police, immigration and customs officers. And, to the authorities, they are not committing any crime.
"Sometimes we need to take action just to show we are doing our job," said Mansor. "So we tip off the bosses that we will be making a raid that night. We then agree that they will abandon one or two lorries for us to confiscate."
"The driver will of course 'escape'," said Mansor laughing.
"Once we arrested some of those couriers and guess who came to bail them out?" asked Mansor. "Hussein Ahmad!"
Hussein Ahmad is the kingpin of Umno Rantau Panjang, one-time Minister in Malaysian Prime Minister Dr Mahathir Mohamad's government who achieved 'fame' when he fired his pistol during an Umno division meeting. He was understandably never arrested nor was his pistol confiscated.
"Zaman Khan's family is also involved in this business," revealed Mansor. "His family in fact comes from Golok and they have many businesses there such as hotels and so on."
"How then to take action when the top guns themselves are involved?" laments Mansor. "If I clamp down I might find myself transferred out of Rantau Panjang super-fast. So we just close our eyes and, once in awhile, stage these 'successful' raids and confiscate a few sacks or rice just to keep everyone quiet."
"But these couriers are small-time. They just carry one sack across the border. And how many sacks can they carry in a day? It's the legal importers who are the big-time smugglers. They bring rice in by the containers. And they can do so because they have import permits."
And the question is, how much rice do they bring in? According to some sources, the 'imports' far exceed what their permits allow. This is how the smuggling is done. And, again I ask, who are these permit holders? No prize for the right guess.
The Malays have a proverb for this, 'harapkan pagar, pagar makan padi', which means 'you depend on the fence, but the fence eats the rice' or those entrusted to look after the rice are actually those eating the rice.
How the Shahidan clan acquired the Bernas cash cow
(Free Anwar Campaign, 27 August 2003) -- Lembaga Padi Negara or LPN was privatised about eight years ago into what is known today as Padiberas Nasional Berhad (Bernas). Though it is supposed to be a public company, Bernas is very much controlled by one family, that of the Menteri Besar of Perlis, Shahidan Kassim.
How did Shahidan get his hands on Malaysia's rice monopoly that brings in a turnover of almost RM2 billion per annum and profits averaging about RM80 million per year? The story of Bernas is not a rags-to-riches story but one of richer-to-even-richer.
Shahidan was then the Member of Parliament for Arau, Perlis, the Chairman of Parliament's Back Benchers Club (BBC), Chairman of FAMA, Chairman of Yayasan MARA, Director of MARA, and many more. The then Menteri Besar of Perlis was Dr Hamid Pawanteh who was slotted for 'retirement' due some 'indiscretions' that was threatening to blow up if he continued as Menteri Besar. Shahidan was identified as Dr Hamid's successor.
Malaysian Prime Minister Dr Mahathir Mohamad summoned Shahidan and told him that he and Dr Hamid would have to switch jobs. Dr Hamid would be contesting the 1995 General Election on a Parliament seat while Shahidan would in turn take over his state seat. The reason being, Shahidan would have to take over as the next Menteri Besar of Perlis.
However, much to Dr Mahathir's surprise, Shahidan declined the Prime Minister's 'offer'. He told the Prime Minister he was not interested in the Perlis Menteri Besar's job. He was more interested in getting rich and would rather do business.
And this was what Shahidan discussed with the Prime Minister as revealed by one of his business partners whose company Shahidan was the Chairman of.
"Why should I want to be the Menteri Besar of Perlis?" asked Shahidan Kassim when I met him just before the 1995 General Elections. "What has Perlis got?"
"At least if I am Menteri Besar of Kedah that is something. Kedah is big. There are a lot of business opportunities there. Perlis is so small, it has nothing!"
"And that is what I told the PM," said Shahidan. "I told him I am not interested in being the Perlis MB. I want to do business."
"The PM was taken aback," added Shahidan. "He asked me what business I wanted to do and I told him I wanted to take over the privatisation of Bernas."
"The PM was puzzled. He told me he has offered me the Perlis MB's post and I reject the offer. Other people would jump at the chance."
"I told him I am more interested in getting rich," laughed Shahidan.
"The PM said he will think about it and get back to me later. A few days later the PM told me that he will agree to me taking over Bernas if I agree to become the MB."
"I asked the PM, how is this possible? The PM replied to leave that to him. He will clear it with the Cabinet. He will explain to the Cabinet that the Bernas deal is part of the terms for me accepting the MB's post."
And that was how Shahidan ended up with control of the privatised Bernas.
FAC News spoke to one senior officer of LPN to get his side of the story on the wheeling and dealing of that one-time national rice board. This officer, on being told that LPN would be privatised, decided to throw in the towel and seek early retirement.
"Once I saw what they were going to do, I decided to quit," explained the officer.
"I saw the move to privatise LPN as just one more move to make some people rich and I wanted nothing to do with it."
"I spent practically my entire working life serving LPN. Our only mission in life was to serve the rice farmers and ensure that their welfare was well taken care of. But what they wanted to do to LPN is criminal. So I just left in disgust."
"It's not only what they wanted to do that was so wrong. It is also the people who were behind the whole exercise that was not right."
"I personally know Shahidan so I know what type of person he is. He is just out to make money. And he was going to do so at the welfare of the rice farmers."
"There are 160,000 rice farmers in Malaysia," argued the retired LPN officer. "And most of them live in poverty."
"For example, for the year 2000, an estimated 9% or almost 16,000 rice farmers have incomes below the poverty level."
"The estimated annual average net income from rice cultivation in Peninsula Malaysia for that same year ranged from RM1,500, or RM125 per month, in areas like Telok Intan, Kelantan and Terengganu, to RM6,000, or RM500 per month, in advanced areas like MADA."
"How does one support a family with that low income level?" asked the retired officer.
"It is time the truth is revealed and Malaysians are made aware of the exploitation the rice farmers are being subjected to."
Despite government expenditures for infrastructure development and financial assistance through input subsidisation and price support policies, a high level of poverty still exists amongst rice farmers. The situation did not improve much since the eight years after the privatisation of LPN into Bernas. Under Bernas, the individual shareholders of the privatised entity are now making profits at the expense of several hundred thousands rice farmers, their families, and other public stakeholders.
For example, for the year 2001, Bernas made a RM128 million profit before tax. For the year 2000, it made RM83 million and, in 1999, RM117 million. In 2002, it made about RM60 million.
But who really benefits from this profit? The rice farmers? Of course not! Those who benefit from these hundreds of millions of Ringgit every year are the major shareholders of Bernas.
And who are these shareholders?
One of them is Budaya Generasi Sdn Bhd (BGSB), which owns 34% of Bernas. The single largest shareholder of BGSB is Permatang Jaya Sdn Bhd (PJSB), which has a 44% interest in BGSB or, effectively, 15% of Bernas.
And who are the shareholders of BGSB?
The shareholders of BGSB are Dohat Bin Shafie and his daughter Nur Daliza Binti Dohat. Dohat Bin Shafie is the brother-in-law of none other than Shahidan!
The point is, the Shahidan family of Perlis owns 15% of the privatised national rice entity which is of strategic importance to the country and which the government acknowledged in its National Agriculture Policy 3 (NAP3) to be the backbone of the food security policy of the country!
Then, Sebiro Holdings Sdn Bhd, another shareholder, owns 5.5% of BGSB. A prominent Director of the company is Megat Junid Bin Megat Ayob, the Prime Minister's henchman.
The other four (public) shareholders of BGSB representing the interests of several hundred thousand rice farmers, farmers and fishermen, own the other 34% of BGSB or only 11% of Bernas. These four are:
· Pertubuhan Peladang Kebangsaan (NAFAS)
· Persatuan Nelayan Kebangsaan (NEKMAT)
· Syarikat Perniagaan Peladang (MADA) Sdn. Bhd.
· Syarikat Perniagaan Peladang (KADA) Sdn. Bhd.
Just for the record, Yayasan Pok Rafeah Berdaftar, is the 11th largest shareholder of Bernas. Yayasan Pok Rafeah funds the Pok Rafeah Chair at Institut Kefahaman Malaysia dan Antarabangsa (IKMAS) at UKM. And Pok Rafeah is the mother to Tun Daim Zainuddin, another Umno kingpin and one-time Finance Minister of Malaysia.
Despite being a registered foundation, interestingly enough, the Registrar of Societies apparently did not have any information on Yayasan Pok Rafeah as to its Board of Trustees or any other information.
Last year, Bernas paid its Directors RM4 million in salaries. And, to add insult to injury, it declared a 10% dividend to its shareholders amounting to RM21 million! Just figure out how much the individual shareholders of Bernas are getting out of this?
Presumably, all this was the 'reward' for a 'brilliant performance' of turning in a RM128 million pre-tax profits for 2001 on revenues of some RM1.6 billion -- roughly 7.5% on sales. But then Bernas is about to retrench more than 2,000 employees on the excuse it is losing money.
Bernas is Malaysia's sole licensed rice importer until 2010. In short, it has a monopoly on Malaysia's rice import business and it is continuing to extend its grip on the rice market. Bernas derives most of its profits from cornering the rice industry so it is not that difficult to make money. Why, therefore, the need to generously reward its Directors?
Another very important point to consider is: the government has acknowledged the importance of rice in the food security policy of the country. This is especially so after the 1997-98 currency crisis and the ever-increasing import bills for rice and other food products. Under the NAP3, the Self-Sufficiency Level (SSL) for rice is set at 65% until 2010.
Malaysia, therefore, is still very far from self-sufficiency and needs to import the balance 35% of its needs while other countries surrounding Malaysia not only DO NOT import their rice, but exports it -- to Malaysia. Even China, which needs to feed 20% of the world's population, can export rice.
Why does Malaysia still depend on a high level of rice imports to feed the nation? And why does the government allow this? The answer is simple! This is so that Bernas can have the monopoly for all rice imports into Malaysia until the year 2010 and make tons of money out of it.
However, one has to remember that a 35% reliance on the open global rice market is risky given that rice is thinly traded. Only 5% of the world's rice supply is traded in the open market compared to, for example, 12% for wheat. And, in the event of a bad harvest in one or two of the major exporting countries such as Thailand, Cambodia or Vietnam, or bad harvests in a number of major consuming countries such as India, China or Indonesia, or worse, bad harvests for both exporting and consuming countries as was the case during the el Nino catastrophe -- thus forcing the exporting nations to supply only their domestic needs, and forcing the major consuming nations to buy rice in the open market -- there will not be any rice left in the open market for Malaysia.
The reality is, the cash cow for the whole rice industry in Malaysia is the rice import license and this has been solely awarded to Bernas. Thus, it is high time for Bernas to fulfil its obligations to its other stakeholders and not just focus on enriching its few privileged shareholders.
But Bernas is 'buying protection' in case pressure is put upon it by the incoming administration of Deputy Prime Minister Abdullah Ahmad Badawi. It has just formed strategic alliances with the incoming powers-that-be to ensure that the new administration that will take over after Mahathir retires in October 2003 will continue to look upon Bernas favourably.
And, to achieve this, Bernas has just agreed to distribute and market Dewina Trading Sdn Bhd's products locally and internationally.
Dewina Trading is the sales and marketing arm of convenience food manufacturer Dewina Bhd. Now, who owns Dewina? Isn't this company associated with Deputy Prime Minister Abdullah Ahamd Badawi's family?
Posted: 12 Nov 2013 04:25 PM PST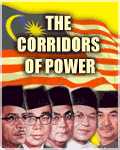 I sometimes wonder whether Malaysians are really concerned about corruption, abuse of power, wastage of public funds, and whatnot, or whether they just want to politicise issues to gain votes and win elections. Is this really about improving the country or about making the other person look bad so that you can get into power?
THE CORRIDORS OF POWER
Raja Petra Kamarudin
"Act now or we'll be left high and dry again," said The Star editorial today (READ HERE). Also read Billions of ringgit and 20 years needed to replace pipes (HERE), a news item by The Star.
Actually, I have been talking about this issue since the 1990s. I even gave a talk to the JKR engineers and directors, arranged by the then Works Minister. (My good friend, Syed Mohd Alhabshi, will remember this because he escorted me to the meeting and was amazed that a non-water engineer like me had the gall/balls to give a talk to water engineers and JKR directors).
I have also written about this matter a number of times but I bet most of you either do not know or cannot remember.
Anyway, what I said back then was that Malaysia's NRW (non-revenue water) is roughly an average of 45% whereas the accepted NRW according to UN-WHO is only 20%. In some parts of Malaysia, such as PJ Old Town, Kota Bharu, Alor Setar, etc., the NRW is as high as 70%.
I also said that it would take 20-30 years and billions of Ringgit to replace all those old and deteriorated AC pipes (which cause stomach cancer anyway -- as proven in Woodstock, USA, in 1985) with ductile iron pipes. Nevertheless, it has to be done because Malaysia is going to lose billions anyway due to the very high NRW. Hence, either way, Malaysia is going to have to spend this money.
I added that if the NRW problem is not arrested then Malaysia would have to spend billions on water treatment plants, reservoirs and pumping stations or else one day the country would face a water shortage.
Today, 25 years later, The Star talks about this same matter. Nevertheless, unless someone from the opposition jumps onto the bandwagon and makes an issue out of it, this matter is going to die off. Only when it is politicised will everyone get hot and bothered about the matter.
The same goes for the Bernas issue that Opposition Leader Anwar Ibrahim started talking about a day ago (read the news item below). Ten years ago, in August 2003, I had written a series of articles concerning this matter -- Pagar makan padi: The Bernas story and How the Shahidan clan acquired the Bernas cash cow. That was long before Syed Mokhtar Al-Bukhary appeared onto the scene.
Yes, that was ten years ago and, again, nothing was done then. But now that Anwar has chosen to turn this very important social issue into a political issue, the whole country is going to be outraged and will demand that something be done about this matter.
I sometimes wonder whether Malaysians are really concerned about corruption, abuse of power, wastage of public funds, and whatnot, or whether they just want to politicise issues to gain votes and win elections. Is this really about improving the country or about making the other person look bad so that you can get into power?
This is why I no longer have confidence in politicians whether they are from the opposition or the government. Must we fight for change only when it can help us gain votes and win elections and ignore problems when they have no 'vote value'?
So, the NRW is an old problem that I highlighted 25 years ago while Bernas is a problem that I highlighted 10 years ago. However, only today has it become an 'important issue' to the opposition because only today can the opposition see that it can get political mileage out of the issue.
The opposition is chewing on the RM250 million NFC matter like a dog with a bone. I really don't bother much about this issue and that is why you may have noticed that I have not written about the matter. And why have I ignored this issue?
Simple! That is because I already wrote about the issue long before NFC came along and the matter was basically ignored.
What I wrote about many years ago was regarding Majuikan and Majuternak. In that expose I talked about the hundreds of millions (or maybe even billions) wasted on failed Majuikan and Majuternak projects. Do you Malaysians who were already around in the 1960s and 1970s remember Majuikan and Majuternak? And do you remember the millions or billions that were spent over decades financing these two agencies, which came to naught in the end?
Yes, so long ago this matter had been highlighted -- back in the days when Anwar Ibrahim was the Agriculture Minister and even before that, when Manan Othman of opposition party Semangat 46 was the Agriculture Minister.
In fact, Majuikan and Majuternak were already around in the 1970s, long before Tun Dr Mahathir Mohamad became Prime Minister in 1981. They continued into the days when those people, who today are in the opposition, were still in the government and were in charge. Maybe that is why they do not want to talk about Majuikan and Majuternak, which cost much, much more money than the NFC.
So you see, these matters will gain prominence only when politicised. Only when the opposition can see that the matter can gain votes and win elections will they talk about it. They will scream, rant and rave about something only if they think there is political mileage in doing so. If not, the opposition will just ignore the matter like they did the NFC when it was not yet called NFC.
Yes, there were many other things that disturbed me 10, 20, or 30 years ago and which I talked about and which the opposition has been ignoring. And they will continue to ignore these issues unless and until they can see that by raising these issues they can gain votes and win elections. Then -- 10, 20 or 30 years later -- it will become the latest hot issue.
Let's see how long it will be before the opposition talks about the high divorce rate amongst the Malays in the Malay heartland, about young girls with children being abandoned and having to resort to prostitution to support their children, about AIDS being highest amongst the Malays in states that are predominantly Malay, and so on (matters I spoke about more than 20 or 20 years ago).
We cannot fight for change only when it can gain votes and help us win elections. Change is not just about the ballot box. Change is about seeing a better society and about seeing good governance. There are so many things we need to change to see this better society and good governance. But the opposition will only fight for change if they can see that this will put them into power.
And this is why the opposition's so-called fight for change is not my fight for change. I fight for change not to gain votes or win elections. I fight for change even when those issues I fight for will not gain votes or win elections. And that is why I raise issues 10, 20, or 30 years before the opposition does.
Some time ago I spoke about non-Muslims not being allowed to use not only the Allah word but also a long list of other 'Islamic' words and phrases that had been 'officially banned' -- even by Pakatan Rakyat states. Today, the Allah word (kalimah Allah) is a hot issue that is threatening to tear the country apart. But do you think Allah is the only word that is the issue?
Wait until the long list of other 'Islamic' words and phrases surface and become a problem. Then the opposition will jump onto the bandwagon and try to gain political mileage from the matter. And that is when an old issue of 10 or 20 years ago will suddenly become a latest hot issue.
************************************************ 
Isu Bernas lebih berkesan dari isu GST
(FMT) - Pakatan Rakyat kali ini mensasarkan serangan terhadap monopoli syarikat Padiberas Nasional Berhad (Bernas) untuk memenangi hati pengundi Melayu golongan bawahan khususnya di sektor pertanian.
Ketua Pembangkang Datuk Seri Anwar Ibrahim berkata, Bernas mampu menjadi isu besar kerana ia memberi kesan kepada ramai golongan berpendapatan rendah dan nasib mereka perlu dibela.
Ini katanya berikutan keuntungan berjuta ringgit yang dikaut taikun Tan Sri Syed Mokhtar Al-Bukhary ekoran dasar penswastaan Bernas, namun tidak membela nasib petani dan usahawan Bumiputera sebaliknya terus memerah keringat orang Melayu miskin demi mengkayakan kroni Barisan Nasional (BN).
"GST, TPPA juga isu penting tapi impaknya tak besar sama seperti pendedahan kes lembu (NFC).
"Pakatan Rakyat kena ambil peluang tangani dan pertahankan isu Bernas ini secara berterusan supaya mendapat tempat dihati orang Melayu termasuk petani Cina di Sekinchan," katanya di hadapan kira-kira 100 pemimpin Pakatan Rakyat dalam satu majlis makan malam, malam tadi.
Syed Mokhtar memiliki 53.7% saham Bernas selain menguasai lesen AP import beras dengan memperoleh keuntungan sebanyak RM3.6 bilion sehingga tahun 2012 dan dijangka meningkat hingga RM3.9 bilion pada 2015.
Malah kerajaan turut memanjangkan monopoli Bernas terhadap pengurusan bekalan beras negara dan monopoli pengimportan beras sehingga 10 Januari 2021.
Pada masa yang sama, Ketua Umum PKR itu berkata isu yang melibatkan kaum lain termasuk minoriti di Sabah dan Sarawak juga tidak boleh diabaikan.
Beliau turut menyeru pemimpin lain menunjukkan komitmen yang tinggi supaya terus kekal relevan dalam Pakatan Rakyat.
Anwar juga sempat berterima kasih kepada Menteri Besar Selangor Tan Sri Abdul Khalid Ibrahim kerana mampu menangani sentimen dalam masa sama mengekalkan prestasi urus tadbir negeri dengan baik tanpa sebarang kompromi.
Sementara itu, Khalid sebagai tuan rumah majlis berkata, kepimpinannya bersedia untuk bekerja lebih keras dan mahu membuktikan peluang yang diberikan kepada rakyat sebagai pemegang amanah sebelum ini diteruskan.
"Walaupun mereka tahu bukan senang nak dapat projek daripada saya tetapi mereka masih menyokong…satu perkara yang tak perlu takut kita akan kekal bekerjasama dan terus bersikap amanah menguruskan wang rakyat," katanya.
Anwar objects to judge line-up, hearing delayed to Dec 2
Posted: 12 Nov 2013 02:31 PM PST
(MM) - The Federal Court today put off hearing Datuk Seri Anwar Ibrahim's attempt to remove a homosexual reference in his Sodomy I acquittal, after the opposition leader objected to judge Datuk Seri Mohamed Apandi Ali's presence on the Bench.
It is understood that Anwar's lawyer, Sulaiman Abdullah, had approached the deputy registrar of the Federal Court before proceedings started, to register their objection.

The objection prompted Chief Justice of Malaya Tan Sri Zulkefli Ahmad Makinuddin — who was chairing the five-judge panel — to postpone the hearing to December 2.

"They took objection to Apandi, but no arguments were heard. If there were, I would have objected to their application," senior federal counsel Manoj Kurup later told reporters outside the courtroom.

Court officials, who spoke on condition of anonymity as they were not authorised to give statements, said that Anwar filed an objection on the ground that the panel was "unsuitable".

It is, however, not known if the Federal Court will retain the same five judges on the panel or change the lineup when the hearing resumes early next month.

Apart from Zulkefli and Apandi, today's panel also included Justices Datin Paduka Zaleha Zahari, Datuk Zainun Ali and Datuk Ramly Ali.

Apandi was at one time an active Umno member, having once held the post of Kelantan Umno treasurer before his appointment to office.

Anwar submitted his application to expunge the offending reference just before the 13th General Election, on grounds that it has been used by his political opponents to claim that he is tainted.

The former deputy prime minister was acquitted of his first sodomy charge after the Federal Court ruled two to one in Anwar's favour on September 2, 2004.

Justice Datuk Abdul Hamid Mohamad, who chaired the panel, however included in the majority judgement that they were inclined to believe that Anwar and his adopted brother Sukma Darmawan Saasmitaat, who was jointly charged, had engaged in sodomy.

"We find evidence to confirm that the appellants were involved in homosexual activities and we are more inclined to believe that the alleged incident at Tivoli Villa did happen," read the section of the judgement that Anwar is seeking to remove.

In 1999, Anwar and Sukma were jointly charged in the High Court for allegedly sodomising Azizan Abu Bakar between January and March 1994. Azizan was at the time the driver for Anwar's wife, Datuk Seri Wan Azizah Wan Ismail.

Anwar was found guilty by the High Court and sentenced to nine years jail, a penalty that was to run consecutively after an earlier six-year jail term for corruption.

The opposition leader is also currently involved in a second sodomy case, after the government filed an appeal against his acquittal for allegedly sodomising political aide Mohd Saiful Bukhari Azlan.

Anwar is scheduled to be back in the Federal Court next Thursday to hear the decision on whether or not prominent Umno lawyer Tan Sri Mohamed Shafee Abdullah is disqualified from representing the government in its Sodomy II appeal.

Anwar was cleared last year of sodomising Saiful at the Desa Damansara condominium on June 26, 2008. 
Exciting PAS Youth polls for a change
Posted: 12 Nov 2013 02:15 PM PST
Black hands, animals, famous sons and the good and dark side of social media are some of the talking points in the race for posts in the PAS Youth wing.
Joceline Tan
PAS politician Zulhazmi Shariff knew he would be the underdog when he decided to go for the No. 1 post in the Dewan Pemuda, as the party's Youth wing is known.
What he did not expect was to be labelled "a dog" on Facebook. Zulhazmi had thought it was a joke when friends alerted him of it.

It was no joke and there was even a superimposed image of a forlorn-looking black dog in place of his photograph. He was very upset and lodged a complaint with the PAS election body.

"This sort of thing has never happened in a party election. It is not only about me, it affects the image of the party. I am urging my colleagues in PAS to condemn it," said the corporate lawyer with the rocker hairdo.
The offensive picture of Zulhazmi was placed alongside that of the other two candidates for the Youth leadership, Suhaizan Kayat and Kamaruzaman Mohamad.
Zulhazmi, 37, is only an ordinary member and although he has been making the news, the real fight is between the other two contenders.
Both Suhaizan, 43, and Kamaruzaman, 40, are graduates from local universities with a background in information technology but the former is backed by the Erdogans and the latter has the backing of the ulama group.
Suhaizan was the Johor Youth chief before becoming the Pulai division chief. Party leaders think highly of the activist because he is hardworking and has ideas.
But he does not seem to have much luck when it comes to elections. He has contested and lost in three general elections.
His most recent defeat might have something to do with the fact that he had once declared it was unIslamic for Muslims to wish Christians "Merry Christmas". A Christian DAP leader from Johor labelled him a "warped zealot" for that.
Suhaizan was ready to go for the top Youth post in the 2011 party polls but the then incumbent Nasruddin Hassan had pleaded for another term. Nasruddin promised to make way for him in two years and persuaded Suhaizan to go for the deputy chief's post.
Suhaizan agreed but lost the deputy's post to Nik Abduh Nik Aziz, the son of Datuk Nik Aziz Nik Mat. And things are not easier for him two years down the road either because so much has changed inside and outside the party.
Back in 2011, many blamed a senior leader from Terengganu, whom they called the "black hand", for pushing Nik Abduh to take on Suhaizan. The same "black hand" is being blamed again this year because another famous son is in the fray. The party president's eldest son Muhammad Khalil Abdul Hadi is going for the deputy's post.
Khalil is fair, handsome and looks nothing like his father Datuk Seri Hadi Awang. He is an ulama and he will probably beat his non-ulama candidate Dr Raja Ahmad Iskandar without breaking sweat.
But Suhaizan's worry is no longer about "black hands" or famous sons. His chief competitor Kamaruzaman is not an ulama but an ultra-conservative who is loved by the ulama group because he is fearless in defending the party's Islamic agenda.
Kamaruzaman is quite famous for opposing pop concerts and any activity that will lead to maksiat or vice. At the last muktamar, he tried to move a motion to censure the party organ Harakah for not being 100% PAS.
He was the Federal Territory Youth chief before becoming the new Putrajaya division chief. Incidentally, his running mate is Khalil and they are on the way to victory if the Dewan Pemuda trend at the state level is any indication.
Young ulama figures have been voted to victory in the Youth wing at state level. The Dewan Pemuda leadership in eight out of 14 states are now headed by young ulama figures.
On top of that, the state committees are dominated by young ustaz or religious teachers and preachers.
It is ironic that while the senior level of the party is dominated by the Erdogans, the Youth wing is going the conservative way.
The campaign for posts in the PAS election has been the most intense in the history of the party. There has been an unprecedented use of social media, especially Face­book and Twitter, particularly at the Youth level.
Unfortunately, there has also been a lot of abuse and the Internet has become the new version of the old poison pen letter. However, not everyone buys into the underhanded campaign, going by the comments rubbishing some of the allegations made.
By yesterday, the Facebook fan page had issued an apology to Zulhazmi, claiming that the posting was done by a new and immature member. But the page remained unapologetic towards the Erdogan candidates who are perceived as undermining the party's Islamic agenda and sidelining the role of the religious scholars.
"PAS is an Islamist party but you've got to remember that members are also human. They want to win," said a PAS official who has been assigned to investigate the complaint filed by Zulhazmi.
Power or even the thought of power has that sort of effect on all politicians. Elections in PAS used to be rather staid and sleepy but now, everyone wants a party post because that will be their ticket to the big time if they get to Putrajaya.
Kredit: www.malaysia-today.net