Klik GAMBAR Dibawah Untuk Lebih Info
Sumber Asal Berita :-
---
Is it time to 'retire' the hangman?
Posted: 18 Nov 2013 12:59 PM PST
Liew wants the Malaysian government to emulate Singapore and amend our laws to allow discretionary sentencing in cases of mandatory death sentences with a long term view to abolish the death penalty.
"THE hangman and his assistant arrive outside the condemned man's cell about five minutes before the scheduled time for execution. The prisoner is handcuffed behind his back and a loose fitting hood is placed over his head.
"In an ideal world, the prisoner cooperated by walking to the large single trapdoor capable of accommodating three people at one time. Once positioned on the trapdoor, it was the hangman's job to pull the noose tight under the prisoner's left jawbone.
"For those whose legs did not have the strength to hold them in their final moments, a small two legged support would be offered to enable them to rest their bodyweight.
"The executioner's assistant pinioned the legs and then, following the command from the senior officer, the lever was pulled, plunging the prisoner (or prisoners) to an instant death into the pit below". 
Terrifying moments that one. It was an execution by hanging in Kuala Lumpur's Pudu Jail as described by veteran journalist Tim Donoghue in his well written biography of lawyer cum politician Karpal Singh.
The book is entitled 'Karpal Singh - The Tiger of Jelutong'. And in it Donoghue also wrote that "Karpal agrees with former Australian Prime Minister Bob Hawke that hanging is barbaric" as the lawyer believes there are more humane way of doing it, if at all, executions need to be carried out.
Karpal, as Donoghue tells us, "knows as he has had to help more than 50 mainly condemned men and their families to get through the process".
And the veteran journalist went on to write "there is also the toll the death penalty takes on the family of the prisoner to be killed by the state. In Malaysia the lives of the condemned person's family are placed in limbo for ten years - the average length of time the court process take - and very often parents and siblings can think of little else but the welfare of their loved one as he or she slowly works their way through the legal system".
Needless to say it is not easy for anyone involved including the hangman who, in the words of Donoghue, "get absolutely no satisfaction out of having to execute a prisoner by hanging, no matter what crime they have committed".
Capital punishment in Malaysia applies to murder, drug trafficking, kidnapping, treason, waging war against the Yang di-Pertuan Agong. And recently - acts of terrorism.
And as far as drugs and possession of fire arms are concerned, it's the mandatory death sentence for those found guilty. Most of those sent to the gallows were drug traffickers - the "low ranking drug mules who are the easiest to apprehend", as said by former Bar Council president Lim Chee Wee.  Many agree to that. 
The Karpal biography tells us death penalty for drug trafficking became mandatory in  April 1983 and the Malaysian government then helmed by Datuk Seri (now Tun) Dr Mahathir Mohamad was praised in 1985 by the UN International Narcotics Control Board for its efforts to curb drug trafficking.
In his biography we are also told that Karpal "genuinely sympathised with his government in its stringent efforts to clamp down on the illegal drug trade but he did not see well published weekly hangings as the answer to the problem".
To him the mandatory death sentence was no deterrent. Obviously he's still holding on to that stand. As recent as last year, Karpal – in his capacity as MP for Bukit Gelugor – had  asked in parliament then Home Minister Datuk Seri Hishammuddin Hussein, if the tough laws carrying capital punishment had been effective in reducing drug related crime.
Based on Hishamuddin's written reply, the mandatory death sentence has not stopped drug dealers.
Also last year, Datuk Seri Nazri Abdul Aziz then minister in the PM's department went on record to say the government was looking into the possibility of withdrawing mandatory death sentence of drug offences, replacing it with jail terms.
One of the main reasons, said Nazri, was there were close to 250 Malaysians arrested as drug mules and sentenced to death abroad.
"It is difficult to justify our appeal to these countries not to hang them when our own country has the mandatory death sentence," said Nazri as quoted in the media.
Now there is at least one Malaysian, arrested and sentenced to death abroad who have escaped the gallows. And it wasn't because of our appeals.
Yes, by now we all know of Yong Vui Kong, the Malaysian, who was spared the hangman's noose after being on death row in Singapore since 2009 for drug trafficking.
The Singapore government had last year announced changes to the mandatory death penalty, allowing death row inmates to be given a lighter sentence if they met certain conditions.
Read more at: http://www.fz.com/content/it-time-retire-hangman#ixzz2l43xjGUd
PAS polls turning ugly, Anwar's name dragged in to run down 'progressives'
Posted: 18 Nov 2013 12:52 PM PST
Sources said the PAS electoral battle was turning out to be ugly with even a dog image being ascribed to one of the contestants for the Youth chief post. 
Ahmad Fadzly Esa, The Ant Daily 
The PAS elections are shaping up into one of the hottest and ugliest in the party's history, and it seems Datuk Seri Anwar Ibrahim has been dragged into it.
PAS leaders identified as belonging to the "progressive" faction are miffed by allegations that they are a threat to the Islamic party because of their alleged allegiance to PKR supremo Anwar.
They said such allegations were nothing more than the work of Umno and its cohorts who were using the 59th PAS muktamar (assembly) on Nov 22 to split the Islamic party.
PAS central committee member Dr Dzulkefly Ahmad rubbished talk that the PAS election would be a battle between the conservatives and the Anwaristas, the professionals said to have close ties with Anwar.
It was just a ploy to create a rift between the candidates and their supporters, said Dzulkefly, who is contesting for a seat in the central committee.
"I would like to clearly state that PAS has never been divided into these so-called clerics and Anwarina factions. The fact that we sometimes disagree or have differences in opinions will only make us more relevant and conducive as a political party," he said.
He said if anything, this clearly indicated that PAS had never been a mere "follower" in the current political scenario.
"At the same time, I can see Umno-BN trying to take advantage of the situation and create a division within the party, but I am convinced that PAS members are wise and mature enough to not fall into this trap," he told theantdaily.
Another PAS central committee member, Khalid Samad, also dismissed allegations that the party is embroiled in a tussle between the conservative Islamic clerics and the urbane professionals.
Posted: 18 Nov 2013 12:49 PM PST
Zaid Ibrahim 
This weekend's elections for the top posts in PAS will reveal many things about the Islamist party. Are they a serious alternative for Malays and Malaysians or are they just a group of ideologues with no real prospect for government besides in the state of Kelantan?
If incumbent deputy president Mohamad Sabu and his friends win well, and especially if the three incumbent Vice Presidents—Datuk Paduka Husam Musa, Datuk Mahfuz Omar and Salahuddin Ayub—are returned to their posts, then I will be reasonably confident that the party has a future in galvanising the democratic and moderate forces of the country.
On the other hand, their defeat will mean that right-wing conservatives in PAS may coalesce and join forces with those outside the party, particularly UMNO, to further the cause of extremist politics in Malaysia.
The forthcoming PAS elections will be a day of reckoning for the party, for the Malays and for Malaysia. Some observers have pointed out that the resurgence of PAS conservatives is a result of the defeat of party moderates at the recent General Election. This, say observers, is why delegates will abandon the moderates at the party polls and opt for the ulama faction. They also say that widespread talk of implementing hudud is a sign of the growing influence of the conservative faction.
It will be most disappointing if the conservatives prevail. UMNO will then have no reason to return to a moderate and progressive Malay-Muslim political platform, as some expected after the General Election.
Indeed I believe that the DNA of UMNO has totally mutated and it has become a completely different species from the original party that was founded 55 years ago and led by our first three Prime Ministers. The fact that the MCA, Gerakan, the MIC and other parties in East Malaysia are still attached to UMNO does not in any way indicate that they are real partners in Malaysian politics today.
Thus, the space for a moderate and progressive Islamic party is there for the taking. There is room for PAS to make new friends and build new alliances in addition to those they already have in the Pakatan Rakyat. If PAS were to opt for more practical and pragmatic politics and policies, they will fill the void by making it easier for others to work with them.
The first step towards greater acceptance must involve putting an end to using hudud as a tactic to scare people. PAS leaders know that this aspect of shariah law does not resonate in Malaysia and will not be implemented, whether by PAS or by UMNO, in the near future.  We are not Brunei where the views of the many do not count. So why give Middle Malaysia no choice but to support the so-called "moderate" UMNO when UMNO has become extreme beyond recognition?
PAS leaders need only address the real issues of the rakyat and champion the cause of the people in order to make the party an acceptable alternative to UMNO. PAS leaders should remember the advice of Dr Burhanuddin Helmi, Tan Sri Asri Muda and Datuk Fadzil Noor, that uplifting Muslim life in economics and education is the only way to create a just Muslim society. As such, the structure and forms of the Islamic State, with its attendant ideologies such as hudud, do not enrich or empower Muslims and do not deserve priority when so much more can and must be done.
Malaysia today is desperately in need of a Malay-Muslim party that addresses the needs and hopes of the common people. The young need jobs. Those with jobs need good pay. Those who have gone to university need regular incomes to repay their student loans.  The list goes on and on, and the country deserves a fairer party in power than UMNO. PAS has the potential to be this party if it can offer reforms in all walks of life to improve the lot of ordinary Malaysians of all creeds and colours.
Money's Too Tight To Mention, But Not For Musa
Posted: 17 Nov 2013 09:32 PM PST
Anybody reading the 'Sabah Story' with an open mind would see it is a story of immense success that inspires hope and determination to achieve greater success. But an open mind is something that is alien to our liberal media and the intellectually bankrupt commentariat that controls publications which lay greater stress on fiction over fact.
Selvaraja Somiah 
And so it begins. The very first has just been presented by the new Sabah Government after being re-elected in May 2013, and after hours of back and forth (cursing and paper tearing included), the new budget shows that the Sabah Government is committed to progress and is also as determined to increase the pace of development in the state.
Musa Aman says the bulk of the Sabah budget is earmarked for development. The RM4.622 billion of the Sabah budget for the financial year of 2013-2014 proposed by Chief Minister-cum-State Finance Minister Musa Aman in the state assembly Fridaysought to tell the Sabah growth story vis-a-vis Malaysia's and achieve the five-year dream in the first year itself. The release states "The new budget for 2013-14 would build new confidence among people and showcase state's potentialities before the world". "Ensuring Continuity of People's Well being", it was announced that new missions and schemes, referring to State Barisan National's Government is very committed to the development of not only in the urban but also rural areas in Sabah and at the same time ensuring nobody is sidelined in the budget.
A press statement continued by saying that "The State 2014 Budget is higher by nearly 80-fold than Sabah's first State Budget 50 years ago where the revenue estimate was only RM61.5 million while the expenditure estimate was RM61 million. In 1974, the estimated revenue rose to RM207 million and the estimated expenditure increased to RM239 million. Ten years later in 1984, the estimated revenue reached RM1.22 billion while State revenue rose to RM1.38 billion. 2014, has set the highest ever State revenue target which is RM4.58 billion, marking an increase of 20 per cent from 2013′s original estimate of RM3.83 billion."
Even as the Federal government earmarks just 35 per cent of the Federal Budget for development work, the Sabah government spends as much as 65 per cent of the state Budget on development work. Talking about Sabah's contributing a lion's share in the nation's development, Musa said, "Although the state government was elected for a five-year term, it resolves to fulfill the people's aspirations from the very first year itself."
While Musa's budget speech said the state economy has grown by leaps and bounds in the past five decades since independence, he added that "I am confident that people from all walks of live regardless of religion, race, gender, rich, poor, old or young, physically challenged, wherever they may be ( whether on land or sea); people's well-being and States prosperity are our main agendas for us to always strive for, which are certainly achievable." 
So there is the mission for which the government has allocated RM 1.58 billion "for improving infrastructure and public amenities". This is besides RM627.92 million allocate to upgrade water supply. Musa claims that to achieve zero hardcore poor target and reduce relative poor in Sabah, the government has allocated RM178.14 million to implement various programmes. The reduction of poverty from 19.7% in 2009 to 8.1% in 2012 proved that the governments efforts in this has borne fruits.
What did ASEAN nations tell Malaysia at the UN Periodic Review?
Posted: 17 Nov 2013 09:24 PM PST

write2rest 
What follows is a review of recommendations given to Malaysia by members of the Association of South East Asian Nations (ASEAN) last month at the United Nations Periodic Review ("Universal Periodic Review") of Human Rights in Malaysia. I will also provide a synopsis of what Malaysia recommended to 4 ASEAN nations.
Although ASEAN presents itself as a regional cooperative for purposes of security and prosperity, the reality is that ASEAN member nations compete with each other. We're all trying to attract investments and we're all trying to protect our own industries.
It is also an open secret that no ASEAN nations are paragons of human rights – we use the cover of "mutual respect for sovereignty" to severely limit criticism of each other.
The more self-righteous members like Singapore, Malaysia, Indonesia and the Philippines think the bad guys are Cambodia (Pol Pot!), Vietnam (Uncle Ho!), Laos (whoever!), Myanmar (the Generals!), Thailand (theyhurt Muslims!).
No ASEAN nation accepts the moniker 'police state.' We just say we put community rights above personal rights. So, what advice did our ASEAN neighbours give us?
Malaysia plus 9 other nations make up ASEAN. 8 of these nations provided a total of 16 'recommendations' to Malaysia:
Brunei (2), Cambodia (2), Indonesia (2), Myanmar (2), Philippines (3), Singapore (2), Thailand (2) and Vietnam (1). Only Lao PDR didn't pitch in.
I've put 'recommendations' in quotation marks because some of the statements sound more like 'you scratch my back, I'll scratch your back." Here's my analysis:



1. Children's rights (1). Myanmar suggests we share our good practices in 'easing child burden which disproportionately affects women.' Go figure.




2. Education (1). Brunei suggests we continue 'promoting the right to education.' Okay.




3. Foreign workers (2). Indonesia and Philippines, being purveyors of labour to Malaysia (and to other nations), want us to step up and expand the safety, welfare and working conditions of our guest workers. We are asked to look especially at domestic workers and undocumented migrants (perhaps this is a veiled reference to our practice of caning 'illegals'). We are asked to 'step up' and 'expand' our efforts in these areas. These recommendations are so vague that it is unclear what would constitute success.




4. Freedom of expression (1). Indonesia suggests we continue efforts to enhance the rights of citizens to assemble peaceably. What specifically do they think we should do?




5. Gender discrimination (3). Brunei suggests we continue our efforts in safeguarding the rights of women and children (yes, Brunei said that). Singapore suggests we continue promoting gender equality and empowering women. Vietnam suggests we share best practices in promoting gender equality through education and training. Huh?




6. General (1). Singapore suggests we continue our efforts to increase 'enjoyment of human rights' and living standards. Are you feeling helped?




7. Healthcare (1). Thailand suggests we step up efforts to provide universal access to affordable health care. I wonder why.




8. Income inequality & poverty (2). Cambodia and Myanmar suggest we continue and share what we are doing to alleviate the needs of vulnerable and disadvantaged groups. Okay.




9. International agreements (2). Philippines and Thailand ask us to consider becoming parties to the core UN covenants on human rights and monitoring protocols. The ICRMW (refugees and migrant workers) is especially called out. I guess this means they're hoping we'll accept more refugees.




10. Trafficking in persons (2). Cambodia suggests we continue and share our efforts in this area. Philippines asks us to enhance implementing 2 UN conventions: CRC (children's rights) and CEDAW (discrimination against women).

 
I think you will agree with me that our neighbour's benign recommendations indicate they placidly wish us to just give lip service to human rights. This is either because they intend to do the same, or they intend to overtake us.
Our neighbours have closed their eyes to the vast disenfranchisement of indigenous peoples which is going on in East Malaysia – and documented by SUHAKAM, Malaysia's NHRI (National Human Rights Institution); they have closed their ears to the reports of mistreatment of Shiites, the Allah Judgment, etc.; they are determined to say nothing about our Home Minister's 'shoot first' policy.


After the Good Start, Let's Do it Right
Posted: 17 Nov 2013 09:21 PM PST
Kee Thuan Chye 
Two months ago, I wrote in this column about the issue of English and asked whether our government would give the language the importance it deserves and get our students to learn it wholeheartedly. Since then, we've heard the good news that the Government has decided to make English a must-pass subject at the Sijil Pelajaran Malaysia (SPM) examinations from 2016.
This is a good start. At the very least, it sends out the message to students to take the language seriously when at present many of them don't. The official sanction should also get things rolling and prompt education planners to prepare for the 2016 target. It may be only three years away, but a short deadline can sometimes be as effective as a longer one, if not more so. It's all about having the will to do it. And speaking of will, students are more likely to find the will to improve their English when they are pushed to do it than when they are led to believe that English is irrelevant to their daily lives or even harmful to their own culture and identity.
 
Even so, supporters of English are sceptical, and understandably so.
 
Uppermost on their minds is whether standards might not be compromised to ensure that the percentage of students who fail is kept to a minimum. We have heard stories of the passing mark for difficult subjects like Additional Mathematics being pushed down to as low as 15 or so; would this not be done for English as well? And if it were, what would be the point of the must-pass exercise then?
 
"If too many students fail, the Malaysian Examinations Board lowers the passing mark as a matter of course," my friend, a retired English-language teacher, assures me. "Our SPM certificate is now not worth the paper it is printed on."
 
She says if we were to look at a sample of the SPM English paper, we would realise that a pass counts for less than nothing by international standards. "That is why candidates with distinctions in English who turn up for job interviews cannot answer simple questions in English."
 
Another friend attributes the malaise to what he calls the "rottenness" of our education system. He says it has become rotten because it has been made subservient to political agendas.
 
"The entire Education Ministry is filled with 'yes men' who merely implement policy," he explains. "One day, I was at a meeting in the ministry and it was suddenly called off because the officers and heads of department had to put in place the machinery to implement a policy that they had read in the morning papers being announced by the minister.
 
"They were learning about it for the first time and already they had to work out the policy's implementation! No research, no study, no academic rigour goes into it. No statistics, no projections did they quote to support this latest move. Zero. That's how things work in our country!"
 
He fears this may be the modus operandi for implementing the English must-pass policy.
 
Yet another educator-friend feels the Government is rushing things to start the policy in 2016. He thinks everyone will not be ready by then because many teachers are not equipped to teach English – and certainly not properly. This is simply because they themselves are not proficient in the language. Many who graduated with a Teaching of English as a Second Language (TESL) degree can't even get the basics of the language right.
 
Last month, a parent complained to me that her son spelt the word "heavy" correctly but his English-language teacher marked it wrong and insisted it should be spelt "h-e-a-v-e"!
 
When I was editing the page 'Mind Our English' for the newspaper The Star, one of the most unforgettably hilarious – and most depressing – letters I received was from a parent telling about an English-language teacher saying to the class, "Chindilella very pooth thing." Try and figure out what that teacher meant, and think of the scary prospect of having someone like that teach your children English. If your children don't know better, they are likely to end up with half-past-six English.
 
Of course English-language teachers need to be well selected. But for a long while now, it seems that many people do not want to study to become English-language teachers. Most people mark other fields of study in their applications for university entrance; it is mainly those who can't get into courses of their choice who end up studying TESL.
 
At one time, our universities were accepting TESL candidates who obtained as low as Band 3 (signifying a modest grade) for their Malaysian Universities English Test (MUET). The highest is Band 6. One would think that TESL candidates should get no lower than Band 5. In fact, this should be the measure for applicants from now on to ensure that standards are maintained. We cannot simply accept students for TESL because they don't know what else to study or are unable to get into other courses.
 
I think part of the problem with our current generation's lack of proficiency in English is due to the emphasis being given to teaching English primarily for communication, as opposed to the traditional method of teaching grammar and vocabulary. This has been going on for at least three decades, and it has produced learners who don't know the basic building blocks of the language. Without such knowledge, they often can't string correct sentences together.
 
At a writing workshop I conducted recently, I was appalled, although not surprised, to discover that Malaysians in their forties and younger were not sure what an adjective or an adverb was. Don't ask them what a phrasal verb is; they didn't even know the basic sentence structure comprising subject, verb and object.
 
I admit that learning grammar may be dry and boring to some, but there is no substitute for learning the language well. How else would they be able to understand, say, the confounding, confounded past perfect tense?
 
My Canadian friend disagrees, however. "In a perfect world, teaching grammar may be the right thing to do," she says. "But in this country, at this time, with these people in power, with these demographics, I believe that the communication skills needed in most workplaces today – clarity, organisation of thought, collaborative problem-solving, clarification-seeking, concise e-mail writing, etc – are not as dependent on grammar and rich vocabulary as many believe. Confidence and a sense of the language as a mere tool to be used are much, much more valuable."
 
And how would they gain this confidence?
 
"When they are exposed to and motivated by the power of what language is supposed to be: a vehicle to exchange important, interesting and useful ideas," she says.
 
I suppose if this is to be accomplished, the Education Ministry must think of innovative and creative ways of immersing our students in English. It will certainly take more than the number of classroom hours allotted to the subject. It should also include promoting the habit of reading English texts. And what better than texts culled from the rich storehouses of literature written in English – not just from England but also from other parts of the world, including Malaysia?
 
When I was in lower secondary school, my classmates and I were introduced to literary works in English. I recall reading, as part of our syllabus, abridged texts of novels and poems from the anthology entitled Poems for Pleasure. Many of us derived pleasure indeed from reading these, and I for one improved my English while doing so.
 
Much, then, has to be done to improve Malaysians' standard of English proficiency, and that does not stop with just passing the subject at SPM. But I still maintain that we're on to a good start by making that compulsory. It's important for the Government to finally show that it recognises the importance of English, because in a society like ours which is feudalistic, such recognition must come from the top before the minions will accept it.
 
Now comes the hard work of implementing it right.
 
 
Saman RM200 Juta Felda Terhadap Wan Azizah Didengar 29 Jan
Posted: 17 Nov 2013 08:33 PM PST

(Bernama) - Mahkamah Tinggi menetapkan dua hari mulai 29 Jan tahun depan bagi mendengar saman fitnah RM200 juta yang difailkan Lembaga Kemajuan Tanah Persekutuan (Felda) terhadap presiden PKR Datin Seri Dr Wan Azizah Wan Ismail dan tiga yang lain berhubung satu artikel berkaitan dengan Felda.
Pesuruhjaya Kehakiman Datuk Wira Kamaludin Md Said menetapkan tarikh itu selepas bertemu kedua-dua pihak selepas kes itu dipanggil untuk pengurusan kes.

Cheng Mai yang mewakili Felda memberitahu media kedua-dua pihak telah memfailkan kenyataan saksi bagi perbicaraan itu.
Pada 16 Ogos lepas Felda dan syarikat pelaburannya, Felda Global Ventures Holdings Sdn Bhd, memfail saman terhadap Dr Wan Azizah, Dr Syed Husin Ali yang ketika itu naib presiden PKR, editor Suara Keadilan Dzulkarnain Taib, dan Rusnizam Mahat, yang menulis artikel itu atas dakwaan menyiarkan dua artikel yang memfitnah Felda dalam Suara Keadilan.

Felda mendakwa artikel yang disiarkan pada 22 dan 29 Jun bertajuk 'Kontroversi' dan 'Bina Bangunan RM662 juta Hanya Libatkan Tiga Individu' menjejaskan imej mereka.

Ia mendakwa penerbitan artikel-artikel itu boleh menjejaskan dan defendan sengaja menyiarkannya untuk merosakkan kepercayaan dan keyakinan peneroka-peneroka Felda terhadap agensi itu.
Posted: 17 Nov 2013 08:24 PM PST

Tarani Palani, Fz.com 
Minister in the Prime Minister (PM)'s department, Datuk Seri Shahidan Kassim today was grilled over Prime Minister's wife Datin Seri Rosmah Mansor's use of VVIP jets reserved for the likes of the Yang Dipertuan Agong (YDPA).
The trip in question was to Qatar for the International Business Women Forum in Doha last week, which was brought up by PKR Vice-President Azmin Ali. The Gombak MP wanted to know specifically how much that trip with the jet cost the government.
This came up while Shahidan was winding up speech for the PM's department and answering queries brought up by MPs on the maintenance cost of the VVIP jets reserved for certain government and state personnel.
"The Cabinet decided that this (trip to Qatar) was an important and that Rosmah should attend (and can use the jet)...she was representing the country. This was in the interest of the country," he said.
What transpired next was a 20-minute long argument ranging from whether Prime Minister Datuk Seri Najib Razak left the meeting when the decision was made and if Rosmah had the powers to represent Malaysia's government sentiments and interest in the international platforms.
Azmin, Sepang MP Hanipa Maidin (PAS) and Pokok Sena MP and PAS vice-president Datuk Mahfuz Omar were the vocal Opposition leaders who put Shahidan on the spot.
Azmin said since the Cabinet decided to allow Rosmah to use the jet, and her husband was the head of Cabinet there was clearly a conflict of interest.
Shahidan however persistently refused to answer the question and merely replied that he could not simply devulge details of a Cabinet meeting as he was "bound by oath when taking office not to reveal government information".
Hanipa then stood up and argued that there this information was not sensitive and demanded answers.
"Did he leave the meeting? We need to know. We`are merely asking what your PM and my PM did," he said.
Mahfuz then asked if there was a national law which stated that the PM's wife could represent the country in inter-government relationships. "This had not happened before," he said.
Azmin added that in any international events there will be events for the accompanying spouses of state leaders, which was fair for Rosmah to attend but he asked how Rosmah could attend events representing national interests.
The Qatar forum was organised by the Qatari Businesswomens Association and the Interactive Business Network.
In early October, the government, through a written reply had said RM20 million was spent on maintaining the VVIP jet ACJ319. An additional US$25.2 million (RM100 million) was spent from 2010-12 for leasing the jet.

Read more at: http://www.fz.com/content/rosmah-centre-jet-query#ixzz2l01bglbj
Beware Umno's offer to debate hudud
Posted: 17 Nov 2013 07:11 PM PST
It's a ruse to destabilise Pakatan Rakyat, says DAP's Anthony Loke.
K Pragalath and Leven Woon, FMT
DAP rejected proposals to debate hudud implementation in parliament, citing it as a trap by Umno to divide Pakatan Rakyat component parties.
"It is a trap to destabilise Pakatan. Pakatan should be beware. Umno is not sincere in calling for the debate," said Seremban MP, Anthony Loke Siew Fook.
"Umno's motive is questionable. They are so many issues to be raised, which we have, but they simply shoot it down," added Loke.
Minister in Prime Minister's Department Shahidan Kassim, yesterday, said that he was ready to debate the implementation of hudud with PAS.
"We are willing to hear the motion but the decision depends on the support of the MPs. PAS has the smallest number of seats in Pakatan Rakyat," he said.
PAS has long argued that the federal government is the stumbling block to implementing Syariah law and hudud in Kelantan.
PKR vice president Fuziah Salleh has already indicated her willingness to the debate issue.
It must be noted that Pakatan Rakyat has not had an agreement to implement hudud via its joint policy, the Buku Jingga.
Veteran Umno leader Tengku Razaleigh Hamzah who is also Gua Musang MP, meanwhile said: "We want it but the (federal) constitution has to allow it," he said.
PAS MPs to meet Annuar soon
In an interesting twist, Pokok Sena MP Mahfuz Omar of PAS and Ketereh MP Annuar Musa were non-committal when asked if Umno or PAS would file a motion in the Parliament to allow Kelantan to implement hudud laws.
Mahfuz said one crucial part to ensure the passage of the motion is that BN parliamentarians must agree to the implementation of hudud.
"It is fine that (Shahidan) said he is ready to hear out the motion, but they must agree to that, only then it is worth filing a motion," he said.
Posted: 17 Nov 2013 05:54 PM PST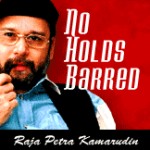 That is incorrect. Politics is marketing. You market your party or your candidate just like you would your company or your product. Hence you need to position your party or candidate just like you would your company or product. This is because you need to convince the market (in this case the voters) to consider and choose you over your competitor.
NO HOLDS BARRED
Raja Petra Kamarudin
The only position PKR has to take at the moment would be ABU. That will suffice for now. Their struggle is for a democratic country.
Position on issues, very clearly stated, go with consensus and implemented according to need. Allah issue, take advice from experts on religion from around the world. No need to politicise the issue. It is not difficult, just be on the right path and public support will come.
As for AVIS, the decision to be number 2, and they end up being number 3 is completely different matter.
IBM and Xerox, machines and computers…again a different matter. Pete you just cannot mix marketing and politics; both are complex in their own way.
Anyhow, an interesting read.
******************************************
The comment above was posted by 'Singha2' in my article 'The politics of positioning' and I would like to respond to his/her comment as follows.
Although there are different definitions of brand positioning, probably the most common is: identifying and attempting to occupy a market niche for a brand, product or service utilising traditional marketing placement strategies (i.e., price, promotion, distribution, packaging, and competition).
Positioning is also defined as the way by which the marketers attempt to create a distinct impression in the customer's mind.
Positioning is a concept in marketing which was first introduced by Jack Trout and then popularised by Al Ries and Jack Trout in their bestseller book "Positioning - The Battle for Your Mind." (McGraw-Hill 1981)
********************************************
Positioning In Politics
Positioning is a marketing technique that ties you or your product – or in the case of politics, your issue – to something that is already in the mind. In this way you communicate about the subject instantly. 
Some people confuse the word "positioning" with a stance or point of view on an issue. Legislators generally have a position on bills or matters of state. "I oppose the current immigration reform bill," is an example of such a position.
But positioning is something you do.
ON TARGET RESEARCH http://www.ontargetresearch.com/2013/06/02/positioning-in-politics/
********************************************
Singha2, Hertz was the top car rental company and, in 1962, Avis took on Hertz with the slogan 'We try harder' (because we are number two). Hertz and Avis were so engrossed in fighting each other for the number one position that they did not notice Enterprise Holdings coming up from behind them.
Eventually, Enterprise overtook both Hertz and Avis and became number one with profits totalling more that Hertz and Avis combined.
The moral of the story, Singha2, is that Hertz and Avis spent all their time and resources fighting each other while leaving the field clear for Enterprise to squeeze in and surge ahead. Hence the marketing strategy for Hertz and Avis was too focused on fighting each other which resulted in both of them losing out to a third party (or third force, if you wish).
Hence, Singha2, I think this case study is very relevant to the issue of two political parties fighting for dominance and allowing a third party to get the better of them.
For example, if PAS and DAP fight with each other over Hudud laws and the Allah word, this may leave the field clear for Umno to steal the march over both. Or if Umno and DAP fight over this same matter, this may allow PAS to grab the Malay vote by emerging as the champion of Islam.
You said, "Pete you just cannot mix marketing and politics both are complex in their own way."
That is incorrect. Politics is marketing. You market your party or your candidate just like you would your company or your product. Hence you need to position your party or candidate just like you would your company or product. This is because you need to convince the market (in this case the voters) to consider and choose you over your competitor.
So, whether you are marketing your party, your candidate, your company, or your product, the same rules apply. In all cases, you need to position whatever you are attempting to market.
Finally, ABU (Anything But Umno) is not a position. It is a slogan just like 'PAS for All' (PAS Untuk Semua). What do you mean by 'PAS For All'? Can Hindus become members of PAS and eventually a Hindu takes over as the PAS President? Or can only Muslims (and ulama' Muslims on top of that) be in the PAS leadership? Therefore, what is PAS's position since PAS said that the ulama' must lead the party?
Singha2, I think you do not understand the concept of positioning and that whether we are talking about a political party, candidate, company, or product, the same rules of positioning and marketing apply.
Oh, and one more thing. You said, "Their struggle is for a democratic country."
What is your understanding of 'democratic country', the term that you so freely used? Many people think that 'democratic country' means that the country holds general elections. Once you fulfil this requirement then the country is democratic (having a form of government in which people choose leaders by voting).
Democracy comes from the Greek words demos (people) and kratos (power), which is opposite to aristokratia (aristocracy or rule of an elite). Hence democracy means a system where the people, and not the elite, hold power.
Now, this is going to be another subject by itself so I will not deliberate on this matter or else I will need to write another three or four pages. I will just end the matter here by asking a question: does this people's power that Malaysia is supposed to possess allow Muslims to leave Islam to become, say, Hindus? And will Pakatan Rakyat hold to this democratic principle of respecting the rights of Malaysians to not believe in God?
And if the answer is 'no', then what democratic country which Pakatan Rakyat is fighting for are you talking about?
Dirty tactics they play on social media
Posted: 17 Nov 2013 03:11 PM PST
Campaigning via social media has arrived in PAS but not everyone is happy about the way it has been used to accuse certain leaders in the run-up to the PAS election.
Joceline Tan, The Star
IT is strange but true – Karpal Singh has joined the fray in the PAS election campaign.
The DAP chairman has drawn a barrage of attacks from PAS politicians for his view that race and religion-based political parties and groups are not in the national interest. Karpal, who is famous for his "over my dead body" stand against hudud law, has always had a testy relationship with PAS but he was merely speaking his mind.
However, PAS politicians were not letting him off, especially with the PAS election just days away.
The most vocal voice from PAS on this has been Dr Raja Ahmad Yaakob, a young politician from Perak who is going for the deputy Youth chief's post. The issue has been like a ripe and delicious mango dropping onto his lap. He has weighed in on Karpal and they have resorted to calling each other "liar".
Dr Raja Ahmad had been struggling in his campaign because his rival, Mohd Khalil Abdul Hadi, is an ulama figure and the eldest son of their party president Datuk Seri Hadi Awang. But the Karpal issue has given his campaign the oomph! that he needs.
Dr Raja Ahmad is the running mate of Suhaizan Kayat, who is vying to be the next Youth chief. Both of them belong to the Erdogan group whereas their rivals are backed by the ulama group.
The Erdogans, as the professionals and activists in the party are known, have often been accused of being the tali barut or lackeys of their DAP and PKR partners.
In defending the party against Karpal, Dr Raja Ahmad is basically saying that he is no apologist or lackey and that he will criticise DAP and Karpal if he has to.
The issue of hudud law for Kelantan has also been a godsent issue for some of the candidates. Hudud law is an ultimate goal of PAS and it would be a dream come true for them if Kelantan takes the lead in implementing it.
Even the Sunday weekend became a campaign issue for some. At present, only Kedah, Kelantan and Terengganu have a Friday weekend. Some candidates have urged the Friday weekend be implemented nationwide so that Muslims can perform their Friday prayer obligations without hassle.
But nothing has been as controversial as the way some of the party's young Turks have taken the campaign to Facebook and blogs.
Top party leaders are quite alarmed that some of the campaigners have adopted the dirty tactics used in the general election against Umno.
These include attacks and character assassination via blogs, Facebook and SMS. Deputy president candidate Mohamad Sabu has been the target of an SMS campaign claiming that he has Syiah links although he has denied it.
"There is a lot of fitnah on the Internet. But we should not be swayed if we follow what we have been taught in Islam," said former Wangsa Maju PAS chief Dr Rayney Ali.
PAS information chief Idris Ahmad has asked party members not to believe everything they read on the Internet. But if people could actually believe that Bangladeshis came to vote in the general election, there is no reason to think they will not believe some of the things being said about their own party election.
There is no denying that negative campaigning has made its debut in PAS. Party members have been both appalled and intrigued by some of the stuff posted on several Facebook fan pages that were obviously set up to campaign on behalf of the ulama group.
These Facebook accounts have been promoting the cause of the ulama candidates which is fine. The disturbing part is the way they have targeted the Erdogans, implying that they have caused the party to lose sight of its Islamic state agenda.
The Erdogans have also been painted as "parasites" and kambing hitam (black sheep) who have compromised the party's Islamic agenda for short-term political gains. They have also been accused of kow-towing to DAP and PKR.
For instance, a trip that one of the Erdogans took in a private jet with Datuk Seri Anwar Ibrahim was held up as proof of his divided loyalty.
Those behind the Erdogan-bashing campaign have mocked the Erdogans for making empty promises. They are demanding answers for the proposed RM27mil party headquarters in Putrajaya. The project was launched by Hadi in 2008, the foundation stone laid by Datuk Nik Aziz Nik Mat but until today, there has been zero progress.
Even Dr Mujahid Yusof Rawa, an ulama who is part of the Erdogan group, has not been spared. He has been labelled a "liberal Muslim", which, by the way, is not a compliment for any Muslims.
Have those campaigning on behalf of the ulama candidates gone too far in their tactics and allegations?
Academic Dr Kamarul Zaman Yusoff, who wrote a thesis on the PAS ulama leadership, said the tradition in PAS is that those who campaign too much will lose and those who have been working for the party and get along with the members will do well.
"The dirty campaigns via Facebook will not have much impact on the outcome of the party elections. If at all, it will backfire. However, the healthy culture of debate among the candidates is really good and needs to be continued as it will enable members to vote in a more informed way," said Dr Kamarul.
But the negative campaign tactics has come under fire from Shah Alam MP Khalid Samad.
Khalid, who is seen as a leading Erdogan, has lashed out at those behind the campaigning as "stupid" and for misleading the delegates and causing a rift in the party.
Khalid asked delegates at the muktamar to vote for status quo if they want the Pakatan Rakyat coalition to survive. He said the agenda of the pro-ulama group is to take PAS out of Pakatan and if their candidates win, they will want to review ties between PAS and Pakatan.
The jury is still out there as the most intense election campaign in the history of PAS draws to a close.
Sultan tiada hak tentukan agama bukan Islam, kata pakar perundangan
Posted: 17 Nov 2013 03:01 PM PST
(TMI) - Pemerintah negeri di Malaysia tidak mempunyai kuasa untuk menggantung atau menafikan hak beragama bukan Islam yang telah dijamin Perlembagaan Persekutuan, kata pakar perlembagaan Dr Abdul Aziz Bari (gambar).
Undang-undang telah jelas menyebut kuasa pemerintah negeri, kata Aziz Bari setelah beberapa hari Sultan Selangor, Sultan Sharafuddin Idris Shah mengingatkan bukan Islam di negeri itu tidak menggunakan kalimah Allah merujuk kepada tuhan seperti diputuskan Mahkamah Rayuan kira-kira sebulan lalu.
"Kuasa pemerintah semestinya perlu berdasarkan konteks Perlembagaan Persekutuan. Sultan selaku ketua agama hanya terpakai kepada orang Islam dalam negeri itu," katanya kepada The Malaysian Insider.
"Tetapi bukan Islam yang tinggal di negeri itu adalah di luar daripada arahan pemimpin berkenaan. Malah kepada orang Islam sendiri, titah yang dikeluarkan oleh pemimpin itu tidak bersifat mutlak kerana perlu berlandaskan undang-undang Islam," katanya.
Sebagai contoh, beliau berkata seseorang pemerintah tidak boleh meminta penduduk negeri itu melakukan perkara bertentangan dengan undang-undang Islam.
Meskipun Perlembagaan Persekutuan menyatakan dengan jelas majlis agama tertakluk kepada kuasa pemerintah namun ia tidak berlaku sehingga menjadikan seseorang pemerintah itu boleh mengeluarkan undang-undangnya sendiri.
Abdul Aziz berkata apabila Perlembagaan Persekutuan dirangka, ketua negeri atau sultan dibenarkan mengekalkan kuasa agama di peringkat negeri tanpa gangguan kerajaan persekutuan.
Tetapi Perlembagaan Persekutuan dengan jelas tidak menggambarkan sultan menjangkaui apa yang telah digariskan dalam rukun Islam, katanya.
"Undang-undang Islam tidak menyatakan dengan jelas berhubung isu kalimah Allah. Pihak berkuasa agama di Timur Tengah yang lebih dahulu menerima Islam telah menyatakan pandangannnya bahawa larangan penggunaan kalimah Allah oleh bukan Islam satu perbuatan tidak berasas," katanya.
Katanya, meskipun Mahkamah Rayuan memutuskan 14 Oktober lalu bagi membatalkan larangan Kementerian Dalam Negeri terhadap penerbitan Kristian, Herald bagi penggunaan kalimah Allah namun adalah lebih baik mahkamah yang lebih tinggi di Malaysia membuat keputusan akhir.
Leave Selangor if unhappy with sultan's 'Allah' decree, critics told
Posted: 17 Nov 2013 02:51 PM PST
(MM) - Selangorians who dispute their state Ruler's decree reserving the use of "Allah" for Muslims only, are free to move out, an Islamic academic has said as the religious row continues to gather speed.
Prof Emeritus Datuk Dr Mahmood Zuhdi Abd Majid, who specialises in Islamic law at the International Islamic University of Malaysia (IIUM), said that residents in the country's most developed state are duty-bound to obey Sultan Sharafuddin Idris Shah's recent reminder on "Allah", pointing out that the Ruler is also the head of Islam in Selangor.

"What has been decreed by the sultan, we need to obey, there is no compromise if you are Muslim or [from other faiths].

"If there is any seed of rejection towards the decree, they need to go to other (states)," Mahmood Zuhdi was quoted as saying in Malay daily, Utusan Malaysia, today.

The Selangor sultan renewed his decree last Thursday barring non-Muslims in the west-coast state from using the Arabic word for god, including in the Malay-language Christian bible, the Al-Kitab, and in the national Catholic weekly, Herald.

The reminder was issued after a discussion with the Selangor Royal Council earlier last week, where it was decided that Selangor citizens should abide by the Selangor Non-Islamic Religions (Control of Propagation Among Muslims) Enactment 1988, which is enforceable regardless of one's religion.

The 1988 state law, which was passed by the then Barisan Nasional government, prohibits non-Muslims from using 35 Arabic words and phrases in their faiths, including "Allah", "Nabi" (prophet), "Injil" (gospel) and "Insya'Allah" (God willing).

The biggest bone of contention, however, has been over the word "Allah", which Malaysian Christians and Sikhs say, also exist in their holy books to refer to the almighty, in citing their constitutional right to use the word.

But local Islamic authorities have argue that use of "Allah" in a non-Islamic context will confuse Malaysian Muslims, which has caused a court challenge by the Catholic Church against a Home Ministry prohibition to drag on over the last five years.

Muslim activist group Ikatan Muslimin Malaysia said on Saturday that failure to obey the sultan's decree was tantamount to an act of treason, former law minister Datuk Zaid Ibrahim disagreed as he pointed out the specific definition for "treason" is the leading of armed rebellion against the king or sultan.

Zaid added that Sultan Sharafuddin Idris Shah's blanket ban on the use of "Allah" in the state may not apply to non-Muslims as Islamic laws or religious edicts are only legally binding on Muslims.

Zaid also questioned if a royal decree is considered a law and argued that even if this was the case, the order contravenes the Federal Constitution, which states that non-Muslims cannot be bound by any Islamic laws.

Today, The Malay Mail Online reported several lawyers as saying that Selangor residents are not legally bound by the sultan's latest decree banning non-Muslims from using "Allah" in the state as the ruler's powers in Islamic matters were ceremonial.

In his decree, the Selangor sultan had referred to the Court of Appeal's October ruling, where the appellate court ruled that the Home Ministry's decision to ban the Herald from referring to God as "Allah" was justified, finding that the use of the word was not integral to the practice of the Christian faith.

The ruling — which overturned an earlier High Court decision that the ban was unconstitutional — has since sparked confusion over the use of the word by Christians in their worship, especially with conflicting opinions within the government itself on how far the ruling would affect practising Christians.
PAS to debate rolling out hudud for Pakatan states at conference
Posted: 17 Nov 2013 02:47 PM PST
(MM) - PAS will debate on pressing the Pakatan Rakyat (PR)-led state governments to impose the controversial hudud laws in their respective states at the Islamist party's muktamar (conference) this week, PAS's Datuk Tuan Ibrahim Tuan Man has said.
Amid renewed debate on the possibility of implementation of the Islamic criminal law in Kelantan, Tuan Ibrahim said hudud was part of the four motions on Islamic laws that will come up for debate in the Islamist party's upcoming 59th muktamar this Friday.

"In the muktamar, we will also press the states that are controlled by PR to implement those laws," the PAS information chief was quoted saying by Sinar Harian.

The states currently ruled by the PR opposition pact - composed of PAS, PKR and secular DAP - are Kelantan, Penang and Selangor.

According to Tuan Ibrahim, the party will send a resolution on hudud to Putrajaya after debating on it.

"After we debate that motion in our muktamar, we will send a memorandum pressing the federal government to allow the Islamic legal system," said the PAS leader who will also oversee the motions debated in the muktamar.

The minister in charge of parliamentary affairs, Datuk Seri Shahidan Kassim had reportedly said that motions on hudud will be accepted for debate in the Dewan Rakyat, the lower house of parliament.

PAS's vice-president Fuziah Salleh noted that Kelantan can only start enforcing hudud after the country's supreme law is amended.

"So, to amend, we need a majority vote. The hudud enactment in Kelantan cannot be implemented as long as the Constitution is not amended.

"So, if the minister said so, we welcome it... we debate," she was quoted in a separate report today by Sinar Harian.

The Dewan Rakyat is dominated by the ruling Barisan Nasional coalition at 133 seats, while the Pakatan Rakyat pact has 89 seats only.

The Kelantan Syariah Criminal Offences Enactment II, which was passed by the state assembly in 1993, paved the way for the state to use hudud laws.

Malaysia has a parallel legal system of civil laws and syariah laws, with the latter applying only to Muslims, the main religious group in the country.

The use of hudud laws in the country have been floated over the years, but opposition have often arisen from political parties that remain wary of the law.

However, last week, the head of Kelantan's Syariah Court indicated that they are ready to implement hudud.

"Insya Allah (God willing), Kelantan is able to implement hudud. The law is already there and if there's a need for more judges, we will add," Syariah chief judge Datuk Daud Muhammad was quoted as saying by Bernama on November 13.

The northern state's religious authorities have voiced support for hudud to be meted out, with Kelantan mufti Datuk Mohamad Shukri Mohamad reportedly urging Muslims in the state to take cognisance of the pending enforcement and prepare themselves for it.

Datuk Mohd Amar Nik Abdullah, the Kelantan Deputy Mentri Besar, said on Saturday that a special court needs to be set up if the state government imposes hudud. 
Isu Karpal: Ujian besar bagi Mat Sabu
Posted: 17 Nov 2013 02:13 PM PST
SURAT FMT: Dari Ismail Qawi, melalui e-mel
Isu Karpal Singh bertindak biadap pada PAS atas cadangan membatalkan semua parti berasaskan agama kini menjadi ujian dan pemerhatian bagi perwakilan PAS untuk menentukan siapa Timbalan Presiden yang baru.
Sebaliknya, sekiranya PAS yang mencadangkan agar parti berbentuk sekular dimansuhkan, apakah reaksi DAP, dan siapakah yang bakal memohon maaf?
Jika itu berlaku, sudah pasti Karpal dan segelintir pemimpin DAP sudahpun membuat kenyataan bertubi-tubi menyerang PAS dan mendesak PAS untuk membuat permohonan maaf terbuka.
Berbalik kepada kontroversi Karpal ini, perwakilan kini melihat dalam kontroversi yang melibatkan DAP-PAS, siapa yang lebih boleh diharapkan untuk berlawan dan bertegas dengan DAP untuk mempertahankan prinsip masing-masing?
Apakah Mat Sabu ataupun Mohd Amar?
Saya masih ingat bagaimana DAP menyerang PAS dari semua sudut ketika hudud menjadi hangat dan Kelantan tidak membenarkan judi di negerinya.
Sekiranya keadaan ini berlaku lagi, perwakilan lebih yakin pada siapa untuk membela PAS, Mat Sabu ataupun Mohd Amar?
Perwakilan PAS harus ingat PAS hanya tinggal Kelantan sekarang. PAS akan menggunakan Kelantan untuk melaksanakan model pemerintahan Islamnya untuk menjadi daya tarikan kepada pengundi Melayu yang lain untuk bersama PAS di dalam Pakatan Rakyat.
Ada perkara yang PAS Kelantan ingin laksanakan seperti hudud, banteras judi sepenuhnya yang bakal mendapat bantahan DAP. Jika isu sekecil salon yang mengasingkan lelaki perempuan pun menjadi isu nasional bagi DAP dan MCA, model pemerintahan Islam di Kelantan mungkin susah dilaksanakan.
Jika berlaku pertengkaran dalam isu-isu prinsip, apakah Mat Sabu ataupun Nik Amar yang perwakilan rasa boleh diharapkan untuk mempertahankan PAS?
Isu hudud kembali hangat sekarang. Karpal belum membuka mulutnya. Jika Karpal membuka mulutnya, siapa yang perwakilan rasa akan lebih ke depan untuk mempertahankan PAS – Mat Sabu ataupun Nik Amar?
Ada yang berhujah Nik Amar sebagai Timbalan Menteri Besar Kelantan perlu menjaga negeri dan tidak sesuai diangkat sebagai Timbalan Presiden PAS. Mereka yang berhujah ini sudah tentu tidak akan mempertikaikan kemampunan Lim Guan Eng menjawat tiga jawatan penting – Setiausaha Agong DAP, Ahli Parlimen Bagan dan Ketua Menteri Pulau Pinang.
Mereka merasakan Nik Amar tak mampu meskipun beliau belum diberi peluang mencuba. Apakah bukan tindakan ini merendah-rendahkan kemampuan pemimpin sendiri berbanding pemimpin DAP?
Dalam sudut berlawan dengan Umno, ada yang menuduh berkata golongan yang sekutu dengan Nik Amar tidak akan berlawan dengan Umno malah akan berkawan dengan mereka. Di dalam PAS, hanya Mat Sabu sahaja paling lantang memerangi Umno.
Dalam PAS, yang memerangi Umno bukan Mat Sabu seorang. Ramai lagi. Husam, Mahfuz, Salahuddin, Tuan Ibrahim, Abu Bakar Chik, Khalid Samad, Dzulkefly, Hanipa, Nasrudin, Raja Kamarul dan ramai lagi yang mampu berlawan dengan Umno, malah dengan jawatan.
'Progressive PAS a threat to Umno'
Posted: 17 Nov 2013 02:09 PM PST
Knowing this, Umno is planning co-opt PAS into Barisan Nasional in order to turn it into another mosquito party, says Raub MP Ariff Sabri
G Vinod, FMT
A progressive dominated PAS would spell doom for Umno, said DAP MP Ariff Sabri today.
In a blog posting at Sakmongkol AK47, Ariff opined that a progressive PAS could replace Umno anytime and lead the Malay community.
"A sick party like Umno controls the minds of Malays with sick policies and agenda. There must be something wrong with this arrangement.
"The reason being is that because PAS limits its own potential. If PAS becomes a progressive party, Umno is finished," said Ariff.
PAS will be conducting its party polls on Nov 20, and several mainstream newspapers have declared support for the ulama team to take leadership posts in the party.
While the ulama faction is said to be cosy with the idea of teaming up with Umno to form a unity government, the progressive team, led by PAS spiritual adviser Nik Aziz, is opposed to it.
Ariff reminded those keen to work with Umno to remember how the latter was unceremoniously booted out from the Barisan Nasional (BN) coalition, back in the 70s.
Umno's agenda
He also said that the only reason Umno wanted the ulama faction to run PAS was because the former knew how to work around the coreligionists to further its own agenda.
"Umno is just furthering its own agenda, which is to stay in power. It wants to add another party under its wings, just as it treats MIC, MCA and the 12 other BN janitor boys.
"Should PAS team up with Umno, all Najib (Tun Razak) will do is give PAS two Cabinet posts and that's the end of PAS," said Ariff.
He added that if PAS members sincerely revered Nik Aziz, they would ensure that the party would never team up with Umno.
"Besides, what is the use in teaming up with Umno? So that the right wingers in both parties can stay under one roof and become racists?"asked the DAP leader.
Posted: 17 Nov 2013 02:05 PM PST
Senator Abdul Wahid Omar claims that top management positions in Malaysia are still Chinese dominated and the government will not compromise NEP objectives.
K Pragalath, FMT
Minister in Prime Minister's Department, Senator Abdul Wahid Omar denied that the New Economic Policy (NEP) was a factor contributing to many Malaysians leaving the country.
His denial came in reply to Selayang MP William Leong Jee Kern who questioned whether the NEP would be amended in light of the World Bank report stating that the NEP was among factors listed for Malaysians leaving the country.
"You shouldn't just look at a single point stated in the report. The World Bank report is much more comprehensive.
"It cites lack of career development and pay scale differences as reasons too," said Wahid.
The NEP, implemented in 1970, continued its two pronged objective of poverty eradication and to end the domination of certain races in certain sectors of the economy, until 1999.
Wahid added that the government would not want to compromise on the NEP's objective, specifically the objective encompassing the dominance of a single race in certain business sectors.
"We want to increase the bumiputera economic level without taking away the rights of the other communities."
He added that currently the bumiputera community only hold 20% of top management positions of business corporations in the country.
"There are 70% Chinese in the top management brass and 5–10% from the Indian community," he added to reiterate the reason why implementation of the NEP had to be retained.
Hukum Hudud: Pemimpin Pas atau pemimpin Umno yang tidak mahu?
Posted: 17 Nov 2013 01:57 PM PST
Menurut seorang pakar perundangan, Shamrahayu Abdul Azis, undang-undang berkenaan tidak dapat dilaksanakan tanpa dibahaskan dan diluluskan dalam parlimen.
Free Malaysia Today
Hukum Hudud yang sering dijadikan modal PAS berkempen menjelang PRU menjadi panas semula apabila Ketua Hakim Syarie Kelantan Datuk Daud Muhammad berkata  Mahkamah Syariah Kelantan kini sudah mampu untuk menguruskan pelaksanaan undang-undang hudud jika kerajaan Kelantan pimpinan PAS mampu menguatkuasakan undang-undang berkenaan di negeri ini.
Katanya, ini kerana segala prasarana berkaitan pelaksanaan hukum Islam itu sudah lengkap termasuk mempunyai hakim untuk melaksanakannya.
"InsyaAllah Kelantan sudah boleh laksanakan hudud. Undang-undang sudah ada dan kalau perlu tambah hakim, kita tambah," katanya selepas Majlis Perasmian Kompleks Mahkamah Syariah Negeri Kelantan di Bandar Baharu Tunjung di Kota Bharu, Kelantan pada 13 November lalu.
Mengulas kenyataan Daud, Timbalan Menteri Besar Kelantan Mohd Amar Nik Abdullah berkata Kerajaan negeri Kelantan bersedia melaksanakan hukum Hudud setelah Jawatankuasa Teknikalnya selesai menjalankan kajian mereka.
Katanya, kerajaan negeri Kelantan menubuhkan Jawatankuasa Teknikal itu bagi mengkaji pelaksanaan hukum Islam yang terkandung di dalam Al-Quran itu di negeri yang telah diperintah oleh Pas selama lebih 20 tahun.
Beliau bagaimanapun tidak menjelaskan fungsi jawatankuasa yang dimaksudkan dengan lebih terperinci.
Dewan Muslimat Pas Negeri Kelantan yang menyokong kenyataan Daud berkata sudah tiba masanya Kelantan menerajui perubahan menjadi contoh dalam perlaksanaan hukum Islam ini sebagai penyelesaian terhadap krisis moral dan jenayah yang semakin membarah dalam negara kita.
Menurut ketuanya, Siti Zailah Mohd Yusof, sebelum ini Sultan Brunei telah meluluskan perlaksanaan Hukum Hudud di Brunei.
"Kanun Jenayah Syariah ll yang telah diluluskan di Dewan Undangan Negeri Kelantan sejak 1992 lagi sepatutnya sudah lama dapat dilaksanakan namun kerana tekanan dan amaran dari Kerajaan Persekutuan ketika itu, ia terpaksa ditangguhkan sehingga ke hari ini," katanya dalam Facebook beliau.
Mengulas kenyataan Nik Amar, Pengerusi Badan Perhubungan Umno Pulau Pinang, Datuk Zainal Abidin Osman.
berkata  sikap berdolak-dalik yang ditunjukkan oleh kerajaan Pas di Kelantan berhubung pelaksanaan hudud di negeri itu menunjukkan mereka sebenarnya tidak bersedia berbuat demikian.
Alasan
"Dulu mereka bagi pelbagai alasan, sekarang berdolak-dalik pula. Ini jelas membuktikan mereka tidak bersedia melaksanakannya di Kelantan walaupun mahkamah syariah negeri sudah bersedia," katanya.
Dalam pada itu, Ahli Parlimen Ketereh, Tan Sri Annuar Musa menggesa agar DAP tidak campur tangan berhubung isu pelaksanaan hudud di Kelantan.
"Boleh tak gu gu (kawan-kawan) yang baik dengan DAP cakap pada mereka supaya tutup mulut. Tak perlu menyibuk hal pelaksanaan hudud di Kelantan," kata beliau dalam Facebooknya.
"Di Kelantan, DAP tak ada setengah kerusi pun dalam Dewan Undangan Negeri. Kita tak kacau urusan hudud di Pulau Pinang atau Selangor," katanya.
Beliau yang juga Ahli Majlis Tertinggi Umno berkata isu pelaksanaan hudud itu melibatkan orang Islam dan biarkan Kelantan melaksanakannya.
"Biar Kelantan buat. Selepas ini orang lain boleh tiru. Ini urusan agama orang Islam di negeri yang badan membuat undang-undangnya 100 peratus Islam. Kita tak kacau demo (mereka) pun," katanya.
Kelantan memerlukan kerjasama dan persetujuan kerajaan Pusat dalam usaha meneruskan pelaksanaan hukum hudud di negeri itu.
Naib Presiden Pas, Salahuddin Ayub berkata, inisiatif pemimpin Pas untuk melaksanakan hukum hudud sentiasa berterusan, dan isu yang lebih utama ialah komitmen kerajaan Pusat.
Menurutnya, pihaknya memerlukan jaminan dari kerajaan Pusat jika benar ahli Parlimen BN ikhlas mahu bersama-sama melaksanakannya.
"Tiada masalah (bawa usul ke Parlimen) sebab pemimpin Pas tidak putus asa dan berhenti memperjuangkannya.
Pengkuatkuasaan
"Walaupun Akta Mahkamah Syariah dipinda, tetapi apa yang lebih penting ialah kerjasama daripada pihak penguatkuasaan. Maknanya Kelantan tidak boleh buat bersendirian," katanya.
Salahuddin berkata, kuasa negeri itu sangat terhad untuk melaksanakan hukum hudud memandangkan ia membabitkan banyak pihak.
Beliau menegaskan, sekiranya ingin membantu, ahli Parlimen BN kena menunjukkan kesungguhan, komitmen dan kesediaan membawa usul tersebut ke parlimen.
"Bagaimana dengan Jabatan Penjara, Polis Diraja Malaysia (PDRM)? Bagaimanapun pula dengan  penguatkuasaan dalam undang-undang tersebut?
"Itu semua memerlukan kerjasama dan persetujuan  jelas daripada kerajaan Pusat. Perlu ada satu jaminan," katanya.
Menurut seorang pakar perundangan, Shamrahayu Abdul Azis, undang-undang berkenaan tidak dapat dilaksanakan tanpa dibahaskan dan diluluskan dalam parlimen.
"Isu ini kena bentang di Parlimen, kena bawa perbahasan di parlimen untuk gubal rang undang-undang baru untuk memberikan kuasa penuh kepada mahkamah syariah sebagaimana kehendak hukum syarak," katanya.
Menteri di Jabatan Perdana Menteri Datuk Seri Shahidan Kassim berkata pihak kerajaan akan menerima usul perbahasan berhubung pelaksanaan undang-undang hudud di Kelantan sekiranya perkara itu dikemukakan ke Dewan Rakyat.
Shahidan menyebut keputusan berhubung perkara itu bergantung kepada sokongan ahli Dewan.
Anwar Ibrahim dan episod drama Bernas
Posted: 17 Nov 2013 01:43 PM PST
Untuk mendapatkan sokongan daripada orang-orang penting ini, Anwar telah 'memohon' bantuan Shahidan Kassim , Pengerusi Parlimen Back Benchers Club (BBC) ketika itu bagi mengetuai rancangannya untuk menggulingkan Tun Gafar sebagai Timbalan Perdana Menteri.
Empire Strikes Back
Di kala rakyat rata-rata gusar mengenai isu GST, Anwar Ibrahim bangun dan dengan lantangnya mengenengahkan isu mengenai Bernas dan memberi tanggapan kepada umum yang isu ini lebih penting atau lebih mendatangkan kesan buruk daripada GST.
Anwar menjelaskan bahawa langkah menswastakan Lembaga Padi Negara (LPN) yang kemudiannya dikenali dengan nama Bernas adalah untuk memastikan keperluan beras negara yang semakin berkembang dapat dipenuhi melalui pengurusan simpanan stok negara dan Skim Subsidi Harga Padi. Beliau berkata penswastaan ini juga bertujuan untuk memastikan para petani bumiputera , pengedar beras dan pekerja di Bernas mendapat manfaat daripada pemilikan ekuiti.
Namun realiti di sebalik langkah ini tidak lebih daripada satu permainan politik Anwar Ibrahim.
Untuk lebih memahami mengapa ianya adalah satu percaturan politik yang didalangi Anwar Ibrahim, rentetan peristiwa yang berlaku pada awal 90-an perlu anda ketahui.
Pada 1991 , dengan sokongan daripada Tun Daim Zainuddin, Anwar Ibrahim menjadi Menteri Kewangan Malaysia. Pelantikan ini mengundang rasa kurang senang dikalangan rakan-rakannya di dalam ABIM kerana dengan 'sokongan' sebegitu umum akan melihat Anwar tidak lebih daripada proksi Tun Daim yang baru.
Anwar memang dikenali seorang individu yang bercita-cita tinggi waima di dalam ABIM. Bagi kelangsungan cita-citanya, Anwar yang ketika itu adalah Menteri Kewangan melihat keperluan baginya untuk berada di kedudukan lebih tinggi dalam pentadbiran kerajaan dan dengan Tun Mahathir sebagai Perdana Menteri, Anwar hanya punya satu pilihan,Timbalan Perdana Menteri.
Satu-satunya halangan pada ketika itu adalah jawatan itu dimiliki oleh Tun Ghafar Baba. Oleh yang demikian, Anwar memerlukan 'sokongan' dari nama-nama besar di dalam Umno bagi menggulingkan Tun Ghafar.
Untuk mendapatkan sokongan daripada orang-orang penting ini, Anwar telah 'memohon' bantuan Shahidan Kassim , Pengerusi Parlimen Back Benchers Club (BBC) ketika itu bagi mengetuai rancangannya untuk menggulingkan Tun Gafar sebagai Timbalan Perdana Menteri.
Tindakan Anwar menyingkirkan Tun Ghafar menyebabkan kebanyakan anggota ABIM melabel Anwar sebagai tidak sabar kerana mereka berpendapat bahawa lambat laun, Tun Ghafar yang lebih berusia daripada Mahathir ketika itu akan bersara. Jadi Anwar hanya perlu menunggu dan bukan mengambil tindakan yang sedemikian.
Pada 1993, Anwar telah berjaya menjadi Timbalan Perdana Menteri Malaysia di samping mengekalkan portfolio beliau sebagai Menteri Kewangan.
Sebagai timbal balik atas 'bantuan' yang telah diberikan oleh Shahidan untuk menggulingkan Tun Ghafar , pada 6 Julai 1994, dengan kelulusan daripada Kementerian Kewangan yang diterajui Anwar, Lembaga Padi Negara (LPN) telah ' dikorporatkan ' dan ditukar kepada Padiberas Nasional Berhad (Bernas).
Kredit: www.malaysia-today.net