Klik GAMBAR Dibawah Untuk Lebih Info
Sumber Asal Berita :-
---
Chin Peng not a citizen, say police
Posted: 15 Sep 2013 05:22 PM PDT
(TMI) - Bukit Aman does not consider Chin Peng a citizen and does not see any reason why his remains should be brought back to Malaysia.
Inspector-General of Police Tan Sri Khalid Abu Bakar (pic) said there is nothing more to discuss about the former secretary-general of the Communist Party of Malaya.
"I'm not sure whether he obtained a citizenship from Thailand, but he is not a Malaysian," he told The Malaysian Insider today.
"He has passed away so I don't see what the issue is now," Khalid said, declining to comment on the earlier statements made by former IGP Tan Sri Rahim Noor on Chin Peng.
In November 2009, Rahim had backed Chin Peng's right to return to Malaysia, at least on a social visit.
Former Malayan communist chief Chin Peng (pic) died in Bangkok today, Thai newspaper Bangkok Post reported. He would have turned 90 this October 21.
The daily said his relatives will conduct religious rites this Friday.
Chin Peng: Freedom fighter or foe
Posted: 15 Sep 2013 05:17 PM PDT
(The Star) - Former Communist Party of Malaya secretary-general Chin Peng, 90, died Monday in Bangkok and remains a controversial figure in Malaysian history.
Some consider him a hero, others say he was an enemy of the state.
Socialist Party of Malaysia (PSM) National chairperson Dr Nasir Hashim said Monday that Chin Peng must be remembered as one of the pioneers in the struggle for independence as he fought against the colonial masters – first the Japanese and then the British.
"If history is rewritten, he has a place in the country's struggle for independence," he said.
Sungai Siput MP Dr Michael Jeyakumar said Chin Peng's death marked the end of an era.
"He was a resourceful leader in difficult times," he said, adding that whatever Chin Peng had done it had been done for the greater good of the people and the principles he stood for.
Chin Peng's struggle, however, began to be viewed negatively when he continued to fight the forces of the newly independent Malaya.
DAP adviser Lim Kit Siang said if Chin Peng's last wishes were for his ashes to be brought back home, it should be allowed.
However, Perkasa president Datuk Ibrahim Ali said his ashes shouldn't be allowed back into the country.
"To me, Chin Peng was not only the head of the violent communist movement but also a criminal. Chin Peng must be erased from history, so that the people especially the younger generation do not know him.
"There are some black moments in the county's history that should be taken as lessons but not the history of terrorist and criminals who did harm to the country," he said.
Malaysian government leaders have consistently insisted that Chin Peng's return would upset many Malaysians who lost their loved ones during the communist insurgency.
Some 10,000 people are believed to have been killed in the communist insurgency.
Let young ones in, Dr M tells aging Umno
Posted: 15 Sep 2013 04:54 PM PDT
(MM) - The old leaders of an aging Umno should let young blood take their place, the party's former president Tun Dr Mahathir Mohamad said today, warning that the decades-old party would die if it is not rejuvenated.
The former prime minister said the founding leaders of Umno and their successors are now old, with the level of their contributions dwindling even as those around them repeat stories of their capability and prowess as leaders.

"But they have to realise how important it is not to exceed their time. Sooner or later people will feel bored, even get disgusted of leaders that are outdated but still don't want to accept the truth," the country's longest-serving prime minister wrote in his column in Utusan Malaysia today, referring to the party's old guard.

The 88-year-old politician said the leaders of Umno are ready to engage in money politics just to stay in power.

"For this they are willing to do anything. Without taking into account the effects on their race's culture, they are willing to hand over money to get support, to retain themselves as members of the Supreme Council or other posts," he said, warning Umno members that the election of corrupt leaders who give out bribes would lead to abuse of power.

"Unfortunately, many are so easily seduced by bribery. Not much. RM200 is enough to change the thoughts of some Umno members," the 88-year-old politician said, adding sternly that these actions by party members is not mere vote-buying but amounts to selling their dignity.

The still-influential leader noted that many Malays no longer trust Umno, pointing to the mushrooming of hundreds of non-government organisations (NGOs), before warning Umno to watch its conduct in order to secure votes in future national polls.

"If Umno is led by those who bribe, the opposition party will look even better," he said.

In his column today, Dr Mahathir fended off accusations that he was trying to help his son, Datuk Mukhriz Mahathir, out, insisting that he was merely trying to fix an ailing Umno.

"Unfortunately, there are quarters who think that my writings have a certain agenda, purportedly because I want to maintain my leadership through my son.

"Maybe this will happen coincidentally. But if because of this accusation, I don't strive for Umno's good, this means that I prioritise my image more than my responsibility to the party. If I wanted to help my son, I should have done so when I was the prime minister," he said, having served the country as a prime minister for 22 years.

"I am not important. Umno and the Malays are still more important than me, or my son," Dr Mahathir said.

Muhkriz, who was recently appointed the Kedah Mentri Besar, had previously lost to Khairy Jamaluddin in the contest for the Umno youth chief position.

Amid speculation over whether he would once again challenge Khairy for the party post, Mukhriz remains non-committal about the Umno polls.

"I'm running out of time before nomination day. I must admit that I'm still in two minds about this matter. I know I am going to contest but in which position, I haven't decided," Mukhriz told the New Straits Times in an interview published today.

Nominations for the Umno Youth, Puteri and Wanita wings go on until September 21, with elections for posts contested to take place during their annual meeting on October 12.

Nominations for supreme council posts are open until September 28 and the election will be held on October 19.
Minister reminds Malaysians to never forget Chin Peng was a "terrorist leader"
Posted: 15 Sep 2013 04:43 PM PDT
(TMI) - Malaysians must never forget that Chin Peng, who died in Bangkok today, was a "terrorist leader" and his quest for an independent communist state had left thousands of security personnel dead and families without loved ones, said the Home Minister.
"I want Chin Peng to be remembered as a terrorist leader. The security forces which had fought a bloody war with him still cannot forget or forgive him for the atrocities during the Malayan insurgency," Datuk Ahmad Zahid Hamidi (pic) told The Malaysian Insider when contacted.
The Home Ministry had always objected to Chin Peng's return to Malaysia, even though a peace agreement signed between the Communist Party of Malaya (CPM) and the government in 1989 had allowed his return.
Chin Peng's death was reported by Bangkok Post today. He would have turned 90 this October 21.
The daily also said that his relatives would conduct religious rites this Friday.
Chin Peng led the Communist Party of Malaya (CPM) guerrilla insurgency and fought against British and Commonwealth forces to establish an independent Communist state.
Perkasa opposes any attempt to bring back Chin Peng's remains
Posted: 15 Sep 2013 04:34 PM PDT
(TMI) - Malay right-wing group Perkasa will oppose any attempt to bring back Chin Peng's remains to Malaysia.
"If when he was alive we objected to him returning to Malaysia, even in death, his remains should not be allowed to be buried here," its president Ibrahim Ali (pic) told The Malaysian Insider in a text message today.
He also said any record of the former Communist Party of Malaya (CPM) secretary-general should be erased from the annals of the country's history, and kept from the eyes of the younger generation.
According to Bangkok Post reports, Chin Peng died of old age at a Bangkok Hospital this morning.
Sanusi Junid's son to take-on Khairy
Posted: 15 Sep 2013 04:10 PM PDT
(Bernama) - A son of former Umno secretary-general and ex- agriculture minister Sanusi Junid has announced his interest
to challenge Khairy Jamaluddin for the Umno Youth chief post in party polls in October.
Akhramsyah Sanusi Akhramsyah Muammar Ubaidah fired the first salvo of his campaign in his blog, http://www.thoughtsintangents.blogspot.com.
"(I'm) ready to begin a discussion about this contest by confirming that it has been my intention to contest the Umno Youth chief post.
"God willing, this blogger will make an official announcement soon," said Akhramsyah who is a member of the Bendang Baru Umno branch in the Langkawi Division, Kedah.
Akhramsyah said he was offering himself to contest the post as he wanted to devote himself to the party as well as work hand in hand with friends to restore the glory of Umno Youth.
Until Akhramsyah came into the picture, no one has shown interest to challenge Khairy who helmed Umno Youth since 2009.
In the 2009 contest, Khairy, who is youth and sports minister, garnered 304 votes to beat his contenders, Dr Mohd Khir Toyo who obtained 254 votes, and Mukhriz Tun Dr Mahathir (232 votes).
Umno wings – Wanita, Youth and Puteri – will go to the polls on Oct 12.
Meanwhile almost all Umno branches eligible to hold delegates' meetings should have completed their respective meetings by midnight yesterday.
The party gave branches from July 15 – August 31 to convene their annual meetings. This deadline was later extended to yesterday.
Umno spokesman said the exact number of Umno branches which had completed their meetings would be made available on Tuesday.
There are 20,080 Umno branches nationwide, but some had failed to meet certain conditions and were prohibited them from holding their meetings.
In KOTA KINABALU, Sabah Umno executive secretary Kadzim M. Yahya said almost all of the 5,000 Umno branches in Sabah had completed their annual delegates' meetings even though some were postponed several times due to technical issues.
Sabah is among the states which registered the highest number of Umno members at 450,000.
Sarawak Sets "Sarawak Gemilang 2030" Vision
Posted: 15 Sep 2013 02:33 PM PDT
(Bernama) -  Sarawak is currently formulating an approach to be a high-income developed state by 2030, said its Chief Minister, Tan Sri Abdul Taib Mahmud here today.
Describing this ambition as "Sarawak Gemilang 2030" (Sarawak Excellence 2030), he said the state, which was far behind in terms of development during the early stages of the establishment of Malaysia, was now able to compete with other states that developed before it.
"We are on track towards achieving Vision 2020 but in Sarawak, we will not stop there because our golden dream is "Sarawak Gemilang 2030"," he said in his speech at the 50th Malaysia Day parade and rally at Padang Merdeka here.

Yang di-Pertuan Agong, Tuanku Abdul Halim Mu'adzam Shah opened the ceremony. His Majesty was accompanied by Raja Permaisuri Agong Tuanku Hajah Haminah.

Also present were Prime Minister Datuk Seri Najib Tun Razak and Deputy Prime Minister Tan Sri Muhyiddin Yassin.

Taib said Sarawak's achievements after 50 years of independence through the formation of Malaysia was the result of close cooperation between the federal government and state government.

"We feel like being more and more part of Malaysia and we want to contribute more," he said.

Taib said the establishment of the Sarawak Corridor of Renewable Energy (SCORE) was among the government's approach in order to achieve high-income status, create more job opportunities and improve the living standards of its people.

He said the Samalaju Industrial Park development in Bintulu Samalaju was part of SCORE and to date had attracted investments of over RM24 billion from 15 multinational companies.

"These are among examples of development undertaken to realise Sarawak's hopes to become a high-income state," he said.

He said the strong ties between Sarawak and the Federal Government led by Najib will be further strengthened to ensure that development in the state would be comprehensive to provide maximum benefits to the people.

"The intention and commitment of the Barisan Nasional state government is to implement programmes that have a big impact on people," he added.
Chin Peng dies in Bangkok at 90
Posted: 15 Sep 2013 02:16 PM PDT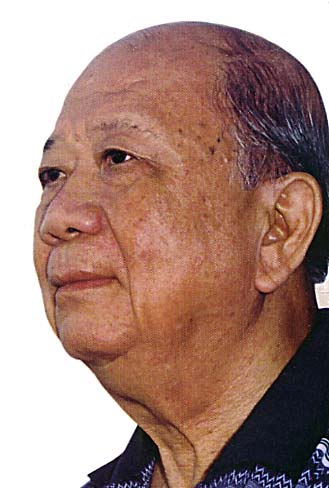 (Bangkok Post) - Chin Peng, former secretary-general of the Malayan Communist Party (MCP), died at a hospital in Bangkok on Monday morning. He was 90 years old.
He died of old age and was pronounced dead at 6.20am, reports said.
His relatives will perform religious rites for him on Friday.
Chin Peng led the MCP's guerrilla insurgency and fought against British and Commonwealth forces to establish an independent Communist state.
The communist insurgency failed and he lived in exile in Thailand and was not permitted to return in Malaysia.
26,213 washed plates break Guinness World Record
Posted: 15 Sep 2013 08:58 AM PDT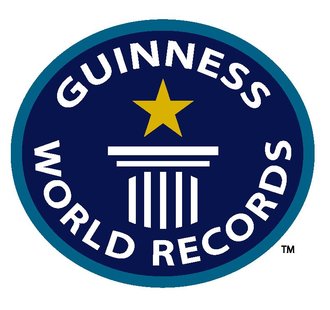 What Malaysia is good at: 
(The Star) - A total of 26,213 plates were washed using a single 800ml bottle of Joy Dishwashing Liquid yesterday, breaking the Guinness World Record for the "longest line of washed plates".
The feat, held at the Bukit Jalil National Stadium here, saw rows and rows of washed plates laid out around the running track of the stadium, which was verified by Guinness World Records representative Blythe Fitzwilliam as being 6.8km in length.
On hand to witness the record brea­king attempt was Minister in the Prime Minister's Department, Tan Sri Joseph Kurup, and Procter & Gamble's chief executive officer for Malaysia, Nicolas de La Giroday.
Kurup applauded P&G for the endeavour that allowed Malaysians from all walks to participate in creating a small piece of history
"This is the true spirit of our nation that we must cultivate, where people from different races and backgrounds come together as a single united front for a common cause," he said.
The previous record was achieved in India with fewer than 16,000 plates. 
Kredit: www.malaysia-today.net