Klik GAMBAR Dibawah Untuk Lebih Info
Sumber Asal Berita :-
---
Chased out of restaurant, but Muslims, Christians pull off landmark Malaysia Day dialogue
Posted: 16 Sep 2013 10:42 AM PDT
Anil Netto 
A dramatic Malaysia Day in Butterworth that had a happy ending. Despite two police reports lodged against them and having to switch venues twice, including suffering the indignity of being chased out of a restaurant, participants of a Muslim-Christian interfaith dialogue yesterday refused to give up.
Instead they finally held their Malaysia Day interfaith dialogue at the St Mark's Anglican Church in Butterworth – their original choice of venue – last night.
The dialogue was organised by Tasik Gelugor Pas information chief Abdul Rahman Kasim and Parit Buntar MP Mujahid Yusof Rawa of Pas and Reverend John Kennedy representing the St Mark's Church.
But a police report was lodged in Penang Island on Saturday by someone from a small group said to be representing 'Muka Buku' which also staged a little protest there. Another police report was believed to have been lodged in Butterworth on Sunday, along with a similar small protest.
When Rev John Kennedy heard of these protests, he and his church felt it best to switch to an alternative venue to avoid any unpleasant scenes at the church – a decision the police were believed to have been pleased with. (Incidentally, it was John who had received a threatening note in his mailbox some time ago, warning of a possible bible-burning fiesta at the Butterworth padang, not far away from the church – an event that failed to materialise.)
The new venue for the event, scheduled for 9.00pm to 11.00pm, was Saravanan Restaurant along Jalan Kampung Benggali, just a short distance from the Butterworth Police Station. Arrangements were made for a dinner and discussion for about 30 participants. When he heard about the new venue, Mujahid was not happy: he had been looking forward to having the dialogue at the church.
Outside the restaurant, the police presence was building up, with a mobile police van parked in a side lane opposite the restaurant. Journalists and plainclothes began milling on the road outside the restaurant and they began entering the function room on the first floor of the restaurant. About 30 members of the church were in attendance along with 20 journalists and plainclothes police. Meanwhile, about 10 Muslims believed to be the group that was unhappy with the event also turned up.
Read more at: http://anilnetto.com/religion-and-ethnicity/christianity/chased-out-of-restaurant-but-muslims-christians-pull-off-landmark-malaysia-day-dialogue/ 
Malaysia: End Political Persecution of Anwar
Posted: 16 Sep 2013 10:21 AM PDT
Human Rights Watch 
The Malaysian authorities should drop their apparently politically motivated appeal of opposition leader Anwar Ibrahim's acquittal on sodomy charges, Human Rights Watch said today. On September 17, 2013, the Court of Appeal in Kuala Lumpur will hear the prosecution's appeal of the Malaysian High Court's January 9, 2012 verdict to acquit Anwar of having consensual sexual relations with his political aide Mohammed Saiful Bukhari Azlan.
The Malaysian government should urgently abolish its colonial–era criminal code prohibition against "sodomy" and thus ensure that no such discriminatory prosecutions occur in the future.
"Malaysian authorities are only adding insult to injury by appealing Anwar's acquittal, compounding the injustice already inflicted on Anwar and his family," said Phil Robertson, deputy Asia director. "The best way to ensure this kind of politically motivated persecution doesn't happen again is for the government to abolish the hateful law on which it's based."
In his decision acquitting Anwar, High Court Judge Mohamad Zabidin Diah ruled that the DNA evidence presented by the prosecution in the case had not been handled properly and could have been tampered with. The judge ruled that in the absence of evidence that could corroborate Saiful's version of events, a guilty verdict was not possible.
Although the trial ended in acquittal, the case was marred by procedural problems that raised serious fair trial concerns. During the trial, the prosecution refused to share a number of critically important documents with the defense counsel including lists of witnesses to be called at court, surveillance tapes at the condominium where the alleged offense took place, and most crucially, access to DNA samples and original medical reports.
Government leaders regularly made public comments on the trial and the prosecution made obvious procedural breaches, such as leaking information from an on camera fact-finding visit by the court.
Read more at: http://www.hrw.org/news/2013/09/16/malaysia-end-political-persecution-anwar 
Where is my government? — Malaysians for Malaysia
Posted: 16 Sep 2013 10:03 AM PDT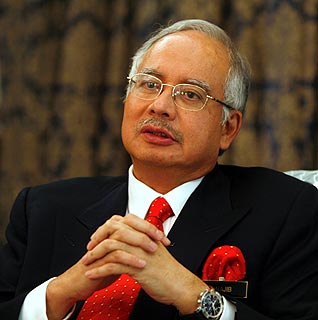 (MMO) - As a taxpayer of more than 3 decades I am increasingly disillusioned by the present government. I am not able to call them "my" government as they do not support me or my needs. I can very clearly see the Government of the Malays and the Muslims but I am not able to see the government of the Chinese, Ibans, Indians, Kadazans, Orang Asli and the rest of us.
My hard earned tax ringgit are being used to pay the wages of the Malay majority civil servant (in excess of 90 per cent), build numerous suraus in every government building, finance government projects that benefit their rich families and friends, etc. But why are my needs, and those of my sisters and brothers of other ethnic origins and religious persuasions, not supported? It would be good to see a breakdown of tax contribution by ethnicity. It would be no surprise to see that the majority of our taxes are contributed by Malaysians who are ignored by this government.
I see the government speaking up and fighting for Malay and Muslim rights. But why do they not defend my basic human rights? Why are my needs ignored? Why are my rights trampled on by the government? Recently the minister of the Women, Family and Community Development Ministry was very quick to act against employers who discriminate against women wearing the 'tudung' (Muslim headgear) as employees. But why is there no similar response to all the ethnic and religious injustice meted out to those of us from different ethnic and religious persuasions?
Are we not also Malaysians? Do we also not have equal rights under our constitution and as human beings? Article 8 of the Federal Constitution was cited by the Minister, which states: "there shall be no discrimination against citizens on the ground only of religion, race, descent or place of birth in any law relating to the acquisition, holding or disposition of property or the establishing or carrying on of any trade, business, profession, vocation or employment".
Why then does minister Rohani not warn the senior managers of our civil service (JPA) that stern action would be taken against them for discrimination against the Indians, Chinese, and other ethnic groups? Our civil service managers practise a policy of apartheid. In promotion, in appointment of leadership post, in recruitment, etc the mangers of our civil service practise a blatant racist policy.
In recent decades we have seen increasing injustice and bias by this government towards citizens of religious persuasions other than Islam.
For example, why is there not even one prayer room for these citizens in any government department, hospital, etc. Why does the government not actively support, fund and encourage the development and building of Churches, Hindu and Buddhist Temples, etc in the country?
Muslim civil servants actually go for religious training and talks during office hours. Why are religious individuals from other faiths not allowed to organise such talks as well in government departments?
Of course a civil servant should be working when at work, not attending religious talks. That this even happens in government hospitals where over burdened staff are struggling to improve care is unbelievable.
I voted for a government that will support and look after all Malaysians, not just one segment of the population.
Who we actually voted for is our democratic right. What matters is that we as a people have accepted the elected government. The government's responsibility is to meet the needs of all the people, those who voted for it and those who did not. This is the sign of a mature government, not a childish one.
An elected government that only serves a segment of the population does not deserve to be in power and is neither democratic nor of God.
Where is my government has become my lament and prayer. Why are so many of us treated as second class citizens. Why is there no respect and basic dignity extended by our elected leaders to the entire population? Why are we constantly asked to leave our land by our elected minsters?
Why am I pouring out my energy and lifeblood (tanah tumpahnya darah ku) for this nation I love but am not appreciated? When will I be included and accepted?
I no longer believe the present government is one which represents all of the people of Malaysia. They are a government of their rich families and friends. A government that focuses on racial and religious issues and uses them to create disunity so that they can rule and deflect attention from their corruption and failure to support the poor. A government that even fails to get the support of the ethnic group they claim to represent.
Our beloved nation is at a crossroads. Either we descend further into the darkness of racial and corrupt politics and policies that have defined us for the past three decades. Or we move collectively into the light of a nation made up of one people - Malaysians.
A nation where all are respected and treated as equals.
Where the needs of every segment of our people are looked after.
Where the narrow walls of religious and racial bigotry are broken down permanently.
Where all have an equal future.
Where the ethnic/religious persuasions of our prime minister are not as important as the quality of his actions and intentions.
The debate about Muslim women wearing veils is not complex. ...
Posted: 16 Sep 2013 09:58 AM PDT
We're so alarmed that people are being prescriptive about what women can and can't wear, we've decided to prescribe what women can and can't wear. To ensure women are free to choose how to dress we will write into law precisely how they can dress. 
Dan Hodges, The Telegraph 
This morning Lib Dem Home Office minister Jeremy Browne has created a bit of a storm by saying that we need a "national debate" on the topic of Muslim women wearing of veils. His call was echoed by Tory MP Dr Sarah Wollaston, who said that "we must not abandon our cultural belief that women should fully and equally participate in society". Her colleague Bob Neil said, "I do think we need to have a serious conversation about it."
I respect all of those views. But they're wrong.
The debate about "The Veil", is neither necessary, nor is it complex. In fact, it's very, very simple. This is Britain. And in Britain you can wear what you want.
Obviously there are practical exceptions. I can't turn up to my local swimming pool and jump in with my clothes on, for example. When I tweeted about this earlier today a number of people asked: what about people going through airport security? And in that instance obviously veils should be removed. In the same way that when I pass through security, my shoes occasionally have to be removed. But that doesn't alter the basic fact that if I still want to wander round in my pair of battered Adidas Samba, I'm free to do so. And any women who wishes to wear a veil is free to do that too.
"You can't wear hoodies in shopping centres, or crash helmets in banks", some people have pointed out. Fair enough. When the nation is trembling from an onslaught of Burka-clad steaming gangs I may reassess my view. But until then the rule remains; we are a free society, and we are free to wear the clothing of our choice.
I understand those who express concern about the cultural implications of veils. Indeed, I share them. My wife and I regularly drive through Stamford Hill to see relatives. When we do, we invariably reflect on the local Hasidic Jewish community, and how great it is that London is so rich culturally. But it's noticeable that all the women, (and indeed the men), are essentially dressed in the same way. That's great to look at from the outside, and reflects a strong sense of heritage and identity. Yet it also reflects conformity. And conformity is a bad thing. It stifles personal identity, and by extension freedom.
But from my point of view, that's just tough. If I were to advocate passing a law that said Hasidic Jewish women should be banned from going out unless they're dressed in bright, vibrant colours, I'd rightly be regarded as having lost my mind. And it's no different to advocating we should start punishing women who decide to go out in a veil.
Read more at: http://blogs.telegraph.co.uk/news/danhodges/100236076/the-debate-about-muslim-women-wearing-veils-is-not-complex-this-is-britain-and-in-britain-you-can-wear-what-you-want/ 
Chin Peng not a citizen, say police
Posted: 15 Sep 2013 05:22 PM PDT
(TMI) - Bukit Aman does not consider Chin Peng a citizen and does not see any reason why his remains should be brought back to Malaysia.
Inspector-General of Police Tan Sri Khalid Abu Bakar (pic) said there is nothing more to discuss about the former secretary-general of the Communist Party of Malaya.
"I'm not sure whether he obtained a citizenship from Thailand, but he is not a Malaysian," he told The Malaysian Insider today.
"He has passed away so I don't see what the issue is now," Khalid said, declining to comment on the earlier statements made by former IGP Tan Sri Rahim Noor on Chin Peng.
In November 2009, Rahim had backed Chin Peng's right to return to Malaysia, at least on a social visit.
Former Malayan communist chief Chin Peng (pic) died in Bangkok today, Thai newspaper Bangkok Post reported. He would have turned 90 this October 21.
The daily said his relatives will conduct religious rites this Friday.
Chin Peng: Freedom fighter or foe
Posted: 15 Sep 2013 05:17 PM PDT
(The Star) - Former Communist Party of Malaya secretary-general Chin Peng, 90, died Monday in Bangkok and remains a controversial figure in Malaysian history.
Some consider him a hero, others say he was an enemy of the state.
Socialist Party of Malaysia (PSM) National chairperson Dr Nasir Hashim said Monday that Chin Peng must be remembered as one of the pioneers in the struggle for independence as he fought against the colonial masters – first the Japanese and then the British.
"If history is rewritten, he has a place in the country's struggle for independence," he said.
Sungai Siput MP Dr Michael Jeyakumar said Chin Peng's death marked the end of an era.
"He was a resourceful leader in difficult times," he said, adding that whatever Chin Peng had done it had been done for the greater good of the people and the principles he stood for.
Chin Peng's struggle, however, began to be viewed negatively when he continued to fight the forces of the newly independent Malaya.
DAP adviser Lim Kit Siang said if Chin Peng's last wishes were for his ashes to be brought back home, it should be allowed.
However, Perkasa president Datuk Ibrahim Ali said his ashes shouldn't be allowed back into the country.
"To me, Chin Peng was not only the head of the violent communist movement but also a criminal. Chin Peng must be erased from history, so that the people especially the younger generation do not know him.
"There are some black moments in the county's history that should be taken as lessons but not the history of terrorist and criminals who did harm to the country," he said.
Malaysian government leaders have consistently insisted that Chin Peng's return would upset many Malaysians who lost their loved ones during the communist insurgency.
Some 10,000 people are believed to have been killed in the communist insurgency.
Posted: 15 Sep 2013 05:09 PM PDT
If Razak were alive today, I imagine he would be sorely disappointed at what his party's current leadership has allowed to happen since 1969. Umno members and pressure groups are unafraid to threaten violence or the dismissal of rights against non-Malay, non-Muslim Malaysians. Here are some examples from seven years ago, lest we think there isn't a pattern emerging.
Jacqueline Ann Surin, The Nut Graph
SO much has already been said about the movie Tanda Putera, especially about its portrayal of the 13 May 1969 racial clashes. Datin Paduka Shuhaimi Baba's film isn't actually about the 13 May tragedy. It's about the leadership and friendship of our second prime minister Tun Abdul Razak Hussein and his deputy Tun Dr Ismail Abdul Rahman.
Still, much of the critique and reception to the movie has focused on the film's portrayal of the racial clashes between Chinese and Malay Malaysians in its opening scenes. And even though the focal point of the movie isn't about 13 May, the movie and the events of the past several years make one thing clear: There are Malaysians who, it would seem, are spoiling for another 13 May to happen in Malaysia.
Whether they are Umno politicians or non-state actors, the signs are mounting that another racial clash is what these individuals and groups want to have happen. What are these signs?
Razak's advice
I watched Tanda Putera. And two years ago, I had the opportunity to research the events of 13 May 1969 for a workshop presentation. One of the texts I read was The May 13 Tragedy: A Report of The National Operations Council, published in October 1969.
Razak, who was the National Operations Council (NOC) head, said this in the preface: "The lesson of the recent disturbances is clear. This nation cannot afford to perpetuate a system that permits anybody to say or do things which would set one race against another. If the events of [13 May] are not to occur again, if this nation is to survive, we must make sure that subjects which are likely to engender racial tensions are not exploited by irresponsible opportunists."
If Razak were alive today, I imagine he would be sorely disappointed at what his party's current leadership has allowed to happen since 1969. Umno members and pressure groups are unafraid to threaten violence or the dismissal of rights against non-Malay, non-Muslim Malaysians. Here are some examples from seven years ago, lest we think there isn't a pattern emerging.
In the 2006 Umno general assembly, two delegates, Musa Sheik Fadzir and Hasnoor Hussein, threatened retribution against non-Malay Malaysians. Hasnoor promised that "Umno is willing to risk lives and bathe in blood to defend the race and religion." That was also the year in which Datuk Seri Hishammuddin Hussein raised a keris at the assembly leading one Umno delegate to ask when the then Umno Youth chief was going to use the dagger.
What was Hishammuddin's fate? He was promoted from education minister to home minister and, in that capacity, in 2009 openly defended Muslims who desecrated a cow head to protest the relocation of a Hindu temple. He nevertheless remains in the cabinet today as defence minister and acting transport minister.
What else do we have today? We have a prime minister who singled out and blamed Chinese Malaysian voters for the Barisan Nasional (BN)'s dismal performance in the 2013 general election. And what did he do when the Umno-owned Utusan Malaysia ran its Apa lagi Cina mahu? headline and numerous reports demonising and targeting these citizens? Prime Minister Datuk Seri Najib Razak, the son of our second prime minister, defended the Malay daily and pointed fingers at Chinese-language papers instead. Additionally, he has called on government departments and government-linked companies to advertise in Utusan Malaysia to ensure its sustainability.
Let young ones in, Dr M tells aging Umno
Posted: 15 Sep 2013 04:54 PM PDT
(MM) - The old leaders of an aging Umno should let young blood take their place, the party's former president Tun Dr Mahathir Mohamad said today, warning that the decades-old party would die if it is not rejuvenated.
The former prime minister said the founding leaders of Umno and their successors are now old, with the level of their contributions dwindling even as those around them repeat stories of their capability and prowess as leaders.

"But they have to realise how important it is not to exceed their time. Sooner or later people will feel bored, even get disgusted of leaders that are outdated but still don't want to accept the truth," the country's longest-serving prime minister wrote in his column in Utusan Malaysia today, referring to the party's old guard.

The 88-year-old politician said the leaders of Umno are ready to engage in money politics just to stay in power.

"For this they are willing to do anything. Without taking into account the effects on their race's culture, they are willing to hand over money to get support, to retain themselves as members of the Supreme Council or other posts," he said, warning Umno members that the election of corrupt leaders who give out bribes would lead to abuse of power.

"Unfortunately, many are so easily seduced by bribery. Not much. RM200 is enough to change the thoughts of some Umno members," the 88-year-old politician said, adding sternly that these actions by party members is not mere vote-buying but amounts to selling their dignity.

The still-influential leader noted that many Malays no longer trust Umno, pointing to the mushrooming of hundreds of non-government organisations (NGOs), before warning Umno to watch its conduct in order to secure votes in future national polls.

"If Umno is led by those who bribe, the opposition party will look even better," he said.

In his column today, Dr Mahathir fended off accusations that he was trying to help his son, Datuk Mukhriz Mahathir, out, insisting that he was merely trying to fix an ailing Umno.

"Unfortunately, there are quarters who think that my writings have a certain agenda, purportedly because I want to maintain my leadership through my son.

"Maybe this will happen coincidentally. But if because of this accusation, I don't strive for Umno's good, this means that I prioritise my image more than my responsibility to the party. If I wanted to help my son, I should have done so when I was the prime minister," he said, having served the country as a prime minister for 22 years.

"I am not important. Umno and the Malays are still more important than me, or my son," Dr Mahathir said.

Muhkriz, who was recently appointed the Kedah Mentri Besar, had previously lost to Khairy Jamaluddin in the contest for the Umno youth chief position.

Amid speculation over whether he would once again challenge Khairy for the party post, Mukhriz remains non-committal about the Umno polls.

"I'm running out of time before nomination day. I must admit that I'm still in two minds about this matter. I know I am going to contest but in which position, I haven't decided," Mukhriz told the New Straits Times in an interview published today.

Nominations for the Umno Youth, Puteri and Wanita wings go on until September 21, with elections for posts contested to take place during their annual meeting on October 12.

Nominations for supreme council posts are open until September 28 and the election will be held on October 19.
Posted: 15 Sep 2013 04:48 PM PDT
Tun Dr Mahathir Mohamad, The Malaysian Insider
Saya berasa serba salah. Saya setia kepada Umno. Saya ingin lihat Umno terus mewakili orang Melayu, mempertahan dan memajukan mereka. Saya sedar akan hakikat bahawa Umno mengidap sakit tua dan ia akan maut kerana sudah tua. Ini naluri manusia. Lambat laun manusia akan menemui ajalnya.
Pembaharuan umat manusia ialah melalui zuriat. Anak kita, cucu kita, cicit kita akan kekalkan kita secara tidak langsung di dunia, akan sedikit sebanyak meneruskan sumbangan kita yang terdahulu.
Saya cuba sedarkan Umno akan usianya yang sudah lanjut. Saya menulis akan perlunya Umno diperbaharui dengan penerimaan ahli serta kepimpinan dari generasi muda. Malangnya ada pihak yang berpendapat tulisan saya mempunyai agenda tertentu, kononnya kerana saya ingin kekalkan kepimpinan saya melalui anak saya.
Mungkin secara kebetulan ini akan terjadi. Tetapi jika kerana tuduhan ini saya tidak berusaha untuk kebaikan Umno, ini bermakna saya lebih utama imej saya daripada tanggungjawab saya kepada parti. Jika saya ingin tolong anak saya, sepatutnya saya berusaha semasa saya jadi Perdana Menteri.
Tetapi saya tidak berbuat demikian. Pada hakikatnya, Umno sekarang memerlukan pembaikan dan walau apa pun tuduhan saya terpaksalah ketepikan, jika sedikit sebanyak dapat saya sumbang untuk masa depan Umno dan orang Melayu. Saya tidak penting. Umno dan orang Melayu tetap lebih penting daripada saya, atau anak saya.
Saya ulangi Umno sedang mengidap sakit tua yang tetap akan membawa maut. Hanya jika Umno diperbaharui oleh yang muda barulah Umno dapat meneruskan perjuangan-perjuangan yang diamanah kepada Umno oleh bangsa Melayu. Ahli Umno mestilah ditambah melalui kemasukan generasi muda yang bersemangat kebangsaan. Demikian juga dengan kepimpinan Umno di semua peringkat, terutama di peringkat pusat, di dalam Majlis Tertinggi. Ahli-ahli badan ini mestilah terdiri sebahagiannya daripada yang muda.
Saya masih ingat mereka yang menjadi pengasas Umno. Mereka muda-muda belaka. Purata usia mereka belum pun setengah abad. Ramai yang hanya dalam lingkungan tiga puluhan. Mereka memiliki kecergasan minda orang muda, bersemangat, memiliki cita-cita besar untuk bangsa mereka.
Dan Umno pun bertenaga, aktif kerana mudanya pemimpin dan ini memberi harapan kepada bangsa Melayu. Dan mereka pun berjaya, berjaya menewaskan Malayan Union British, memerdekakan negara dan bangsa, mengatasi segala cabaran setelah mengambilalih pemerintahan, mengisi kemerdekaan secara bermakna sehinggalah negara yang kerdil, bangsa yang terhina dahulu dikenali dunia sebagai bangsa yang berwibawa, yang mampu bersaing dan memajukan negara ini berpuluh kali lebih baik daripada penjajah.
Umno membangunkan Malaysia sehingga menjadi negara contoh yang dikagumi dunia. Berduyun-duyun orang asing datang untuk mempelajari darinya, mempelajari ilmu berkenaan pembangunan negara dan bermacam lagi.
Sumbangan pengasas Umno yang muda ini terhadap bangsa, agama dan tanah air tidak dapat dinilai. Orang muda, pemimpin muda yang melakukan semua ini memang berjasa. Negara terhutang budi kepada mereka. Bangsa Melayu terhutang budi kepada mereka. Jasa mereka tetap akan dikenang selama-lamanya.
Tetapi mereka dan pengganti mereka sekarang sudah tua. Masa mereka sudah terlanjut. Sumbangan mereka semakin merosot. Ya, menjadi pemimpin memang sedap. Segala kemudahan dapat dinikmati.
Minister reminds Malaysians to never forget Chin Peng was a "terrorist leader"
Posted: 15 Sep 2013 04:43 PM PDT
(TMI) - Malaysians must never forget that Chin Peng, who died in Bangkok today, was a "terrorist leader" and his quest for an independent communist state had left thousands of security personnel dead and families without loved ones, said the Home Minister.
"I want Chin Peng to be remembered as a terrorist leader. The security forces which had fought a bloody war with him still cannot forget or forgive him for the atrocities during the Malayan insurgency," Datuk Ahmad Zahid Hamidi (pic) told The Malaysian Insider when contacted.
The Home Ministry had always objected to Chin Peng's return to Malaysia, even though a peace agreement signed between the Communist Party of Malaya (CPM) and the government in 1989 had allowed his return.
Chin Peng's death was reported by Bangkok Post today. He would have turned 90 this October 21.
The daily also said that his relatives would conduct religious rites this Friday.
Chin Peng led the Communist Party of Malaya (CPM) guerrilla insurgency and fought against British and Commonwealth forces to establish an independent Communist state.
Perkasa opposes any attempt to bring back Chin Peng's remains
Posted: 15 Sep 2013 04:34 PM PDT
(TMI) - Malay right-wing group Perkasa will oppose any attempt to bring back Chin Peng's remains to Malaysia.
"If when he was alive we objected to him returning to Malaysia, even in death, his remains should not be allowed to be buried here," its president Ibrahim Ali (pic) told The Malaysian Insider in a text message today.
He also said any record of the former Communist Party of Malaya (CPM) secretary-general should be erased from the annals of the country's history, and kept from the eyes of the younger generation.
According to Bangkok Post reports, Chin Peng died of old age at a Bangkok Hospital this morning.
Event: International Playing For Change Day 2013
Posted: 15 Sep 2013 04:20 PM PDT
Sydney event – Playing For Change – One Love
Bridge Hotel – Rozelle
FRIDAY SEPTEMBER 20TH 7.00 P.M. TILL LATE
Featuring Eric Renaud and Caribbean Soul, The Protestors and DJ Meare
Background: Playing For Change (http://playingforchange.org/mission) is an international charity that raises funds and to run schools in developing countries. A decade ago a small group of documentary filmmakers set out with a dream to create a film rooted in the music of the streets. Not only has that dream been realized, it has blossomed into the global sensation called Playing For Change, a project including musicians of every level of renown that has touched the lives of millions of people.
While travelling the world filming and recording musicians, the crew became intimately involved with music and people of each community they visited. Although many of these communities had limited resources and a modest standard of living, the people in them were full of generosity, warmth, and above all, they were connected to each other by a common thread: music
Out of these experiences the Playing for Change Foundation was born .The original documentary film can be obtained at http://tinyurl.com/nxx9xae
The Playing for Change Foundation is dedicated to the fundamental idea that peace and change are possible through the universal language of music. Additionally PFC has recently published an evaluation that reveals the power of music through improved performance in maths, language and reasoning, as well as increased self esteem, cooperation, collaboration and joy.
To date 9 programmes have been implemented, 153 jobs created, and 600 students enrolled. PFC is active in South Africa, Nepal, Mali, Ghana, Rwanda and Thailand. Programmes include music, dance and general education. More specific information on individual programmes can be found at http://playingforchange.org/programs
In 2012, PFC Day had over 330 amazing events in 52 different countries sharing the love! Over $150,000 was raised, which will keep the instruments, music instruction, and inspiration flowing to many kids around the world.
The Event: On Friday September 20th long standing Sydney music venue The Bridge Hotel will host a celebratory night of cross cultural musical collaboration. The first part of the night will have a participatory flavour, with different acts, some specifically formed and currently rehearsing especially for this event, delivering performances in a variety of music styles.
See for more details http://playingforchangeday.org/show/playing-for-change---one-love-sydney
The later part of the night will comprise sets from reggae outfit, The Protestors, reggae/soca veteran Eric Renaud with Caribbean Soul, and finish up with a set from DJ Meare.
A highlight, at midnight, will be a collective rendition of the theme song of this year's Playing For Change Day – Bob Marley's 'One Love" which will be recorded for posting on the PFC web site.
In staging this event PFC- One Love Sydney will be joining  musicians from all over the world who will be performing on stages, street corners, schools, yoga studios and cafes – all with the goal bringing music into the lives of young people. This year PFC has joined forces with 1 LOVE, a global foundation started by the children of Bob Marley. I LOVE was created as a beacon of world peace with the hope and promise of realizing  Bob Marley's dream that a united human race can build a better world through the work of a compassionate and caring global community. 
Contacts:-
Organiser – Rob Osborne – 0419640226 -  email: robnjune@gmail.com
Eric Renaud  (Caribbean Soul ) – phone -  

9718 8429
email:  errol@ehrenaud.com.au
web  http://www.ehrenaud.com.au/
 The Protestors – contact Michael

0411371079
email: theprotesters.music@gmail.com
web
http://www.theprotesters.com.au/
Web links:-
http://playingforchangeday.org/
Sanusi Junid's son to take-on Khairy
Posted: 15 Sep 2013 04:10 PM PDT
(Bernama) - A son of former Umno secretary-general and ex- agriculture minister Sanusi Junid has announced his interest
to challenge Khairy Jamaluddin for the Umno Youth chief post in party polls in October.
Akhramsyah Sanusi Akhramsyah Muammar Ubaidah fired the first salvo of his campaign in his blog, http://www.thoughtsintangents.blogspot.com.
"(I'm) ready to begin a discussion about this contest by confirming that it has been my intention to contest the Umno Youth chief post.
"God willing, this blogger will make an official announcement soon," said Akhramsyah who is a member of the Bendang Baru Umno branch in the Langkawi Division, Kedah.
Akhramsyah said he was offering himself to contest the post as he wanted to devote himself to the party as well as work hand in hand with friends to restore the glory of Umno Youth.
Until Akhramsyah came into the picture, no one has shown interest to challenge Khairy who helmed Umno Youth since 2009.
In the 2009 contest, Khairy, who is youth and sports minister, garnered 304 votes to beat his contenders, Dr Mohd Khir Toyo who obtained 254 votes, and Mukhriz Tun Dr Mahathir (232 votes).
Umno wings – Wanita, Youth and Puteri – will go to the polls on Oct 12.
Meanwhile almost all Umno branches eligible to hold delegates' meetings should have completed their respective meetings by midnight yesterday.
The party gave branches from July 15 – August 31 to convene their annual meetings. This deadline was later extended to yesterday.
Umno spokesman said the exact number of Umno branches which had completed their meetings would be made available on Tuesday.
There are 20,080 Umno branches nationwide, but some had failed to meet certain conditions and were prohibited them from holding their meetings.
In KOTA KINABALU, Sabah Umno executive secretary Kadzim M. Yahya said almost all of the 5,000 Umno branches in Sabah had completed their annual delegates' meetings even though some were postponed several times due to technical issues.
Sabah is among the states which registered the highest number of Umno members at 450,000.
Our right to a space in the 'political arena'
Posted: 15 Sep 2013 03:03 PM PDT
The way forward for the State and civil society is in empowering the citizenry, making them see that they own their voice. 
It is in realising that the 'political arena' does not just belong to the governing elite, but to each and every one of us.
Kirsten Han
If you want to get things done in Singapore, you need to know which side your bread is buttered and play the game accordingly. Don't push too hard, don't make too much trouble and maybe you will get what you want.
That's what The Straits Times' journalist Leonard Lim appears to be saying in his article 'The way forward for State and civil society' [paywall]. Exhorting the government's "greater willingness" to listen to its people, he happily regurgitates the establishment's stance on politics in Singapore: that individuals and groups need to be put in their place for "straying into the political arena" and that "political activism" should only be restricted to "party politics".
Lim's failure to cast a critical eye over these two claims achieves nothing more than highlighting his own ignorance of politics, activism and democracy.
The 'political arena'
Singaporeans have long been conditioned to think of politics as 'someone else's business'. We're told that it's something we don't need to worry about; we can just leave it up to people who are smarter, better and more qualified than us to take care of it.
And it's so easy to do, too; who has time to ponder politics when the stress of living in a fast-paced and expensive country like Singapore is piling higher and higher with every passing day?
Unfortunately for us Singaporeans, the truth is not so simple. Politics is not just a game for elites to play. It is something that affects us in every aspect of our lives. It affects what our children are taught in schools, the conditions in which we work and the way in which we live out our years of retirement. It also affects the way we deal with diversity in society, the way we treat marginalised groups and the way we protect our green spaces (or not).
All these things are affected by state policies, which is why the establishment's stance is wrong. The 'political arena' should not be the sacred stomping ground of political parties. The 'political arena' should, and must, be the domain of all citizens, all the time.
Party politics
Similarly, the claim that politics in Singapore should just be about party politics is misguided. While an important and integral part of politics and governance in any democratic country, party politics is only one aspect of the system. Restricting ourselves to just this one aspect limits our ability to build a vibrant society with a diversity of views.
The recent news of Vincent Wijeysingha leaving the Singapore Democratic Party can be seen as a prime example of this. In an interview with The Independent, he said, "If I remained in party politics, I would focus on mainstream issues, i.e. those at the political middle ground. This could result in sidelining of marginal concerns such as those faced by the gay community…"
While political parties should have the moral courage to take on "marginal concerns", the fact remains that they are constantly playing for the favour of the electorate. Parties play up issues they believe will get them the most votes, often at the expense of other less "mainstream" issues. We've seen how the 2011 General Election was dominated by talk of bread-and-butter issues, with nary a moment's consideration for other important topics like civil liberties and equality. If we were to really keep the 'political arena' strictly to party politics, issues like migrant workers' rights, LGBT rights and the death penalty may never see the light of day.
This is why NGOs and advocacy groups are crucial to every democratic society. Activists may operate outside of the party system, but play a vital role in making sure that every "national conversation" is robust and comprehensive. The fact that we may not agree with everything they say does not mean that their presence is unnecessary. 
Read more at : http://sg.news.yahoo.com/blogs/singaporescene/space-political-arena-031436366.html 
Sarawak Sets "Sarawak Gemilang 2030" Vision
Posted: 15 Sep 2013 02:33 PM PDT
(Bernama) -  Sarawak is currently formulating an approach to be a high-income developed state by 2030, said its Chief Minister, Tan Sri Abdul Taib Mahmud here today.
Describing this ambition as "Sarawak Gemilang 2030" (Sarawak Excellence 2030), he said the state, which was far behind in terms of development during the early stages of the establishment of Malaysia, was now able to compete with other states that developed before it.
"We are on track towards achieving Vision 2020 but in Sarawak, we will not stop there because our golden dream is "Sarawak Gemilang 2030"," he said in his speech at the 50th Malaysia Day parade and rally at Padang Merdeka here.

Yang di-Pertuan Agong, Tuanku Abdul Halim Mu'adzam Shah opened the ceremony. His Majesty was accompanied by Raja Permaisuri Agong Tuanku Hajah Haminah.

Also present were Prime Minister Datuk Seri Najib Tun Razak and Deputy Prime Minister Tan Sri Muhyiddin Yassin.

Taib said Sarawak's achievements after 50 years of independence through the formation of Malaysia was the result of close cooperation between the federal government and state government.

"We feel like being more and more part of Malaysia and we want to contribute more," he said.

Taib said the establishment of the Sarawak Corridor of Renewable Energy (SCORE) was among the government's approach in order to achieve high-income status, create more job opportunities and improve the living standards of its people.

He said the Samalaju Industrial Park development in Bintulu Samalaju was part of SCORE and to date had attracted investments of over RM24 billion from 15 multinational companies.

"These are among examples of development undertaken to realise Sarawak's hopes to become a high-income state," he said.

He said the strong ties between Sarawak and the Federal Government led by Najib will be further strengthened to ensure that development in the state would be comprehensive to provide maximum benefits to the people.

"The intention and commitment of the Barisan Nasional state government is to implement programmes that have a big impact on people," he added.
Chin Peng dies in Bangkok at 90
Posted: 15 Sep 2013 02:16 PM PDT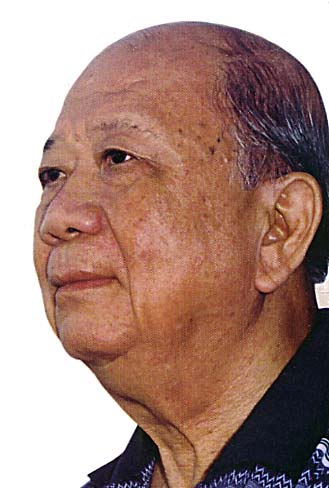 (Bangkok Post) - Chin Peng, former secretary-general of the Malayan Communist Party (MCP), died at a hospital in Bangkok on Monday morning. He was 90 years old.
He died of old age and was pronounced dead at 6.20am, reports said.
His relatives will perform religious rites for him on Friday.
Chin Peng led the MCP's guerrilla insurgency and fought against British and Commonwealth forces to establish an independent Communist state.
The communist insurgency failed and he lived in exile in Thailand and was not permitted to return in Malaysia.
We cannot afford to go the wrong way
Posted: 15 Sep 2013 12:22 PM PDT
To achieve the target of higher economic growth, it is essential that we free ourselves from the old growth-impeding distribution model, replacing the antiquated quota system with meritocracy.
Indeed the government should offer assistance to the economically weak, but that should not be drawn on racial lines.
Tay Tian Yan, Sin Chew Daily
PM Najib has announced a whole series of measures on bumiputra economic empowerment, which could have been the biggest ever policy he has introduced since his re-election.
A long list of measures which I believe not many will have the patience to go through in details. After all, if you are not a bumi, why bother about them?
The biggest regret in major government policies is "irrelevance."
Which is sad. When can we actually become "1Malaysia"?
Indeed the bumis need to be "empowered" economically, but the same speaks for non-bumis as well. As a matter of fact, only if the country's overall economy is empowered will the bumis be economically empowered. Otherwise, even non-bumi economy will not be empowered.
This is basic economics. Classical economists advocate progressive economic policies to fully harness a country's capital and manpower, hence improve its overall competitiveness and enhance its wealth creation for the benefit of all.
I WAS REMINDED of the New Economic Model (NEM) launched by the newly appointed PM four years ago to replace the controversial NEP.
This NEM thing was drafted by the team led by banker cum former minister in the PM's dept Amirsham Abdul Aziz with the objective of promoting economic development to catapult Malaysia into the league of high-income countries.
To achieve the target of higher economic growth, it is essential that we free ourselves from the old growth-impeding distribution model, replacing the antiquated quota system with meritocracy.
Indeed the government should offer assistance to the economically weak, but that should not be drawn on racial lines.
Back then the new PM Najib imparted an impression that he set his eyes far above Umno, while Amirsham was seen as a pragmatic and open-minded economist who saw no ethnicity but the nation and her people.
The government found the right direction back then. And Malaysians started to see hope.
But powerful backlash emerged from within Umno. Amirsham was quickly branded the "traitor of the Malays" by Perkasa. Under the pressure, the NEM was modified, and lost some of ifs erstwhile spirit and connotation along the way.
I AM NOT sure whether this NEM is still in existence four years on. What I know is that "bumiputra economic empowerment" is stealing the limelight right now.
Najib has put it very candidly that the bumi empowerment policy is a form of appreciation for the Malay voters' undivided support of the BN government. Thanks to the strong support from the Malay and East Malaysian bumi voters, BN has managed to cling on to power, and they therefore deserve some rewards.
Of course, with the Umno general assembly just around the corner, Najib indeed needs to answer to millions of party members. Under the pressure from his party, he must come up with some kind of Malay agenda.
The same could also be some kind of retaliation for BN's election setback and diminishing support from Chinese Malaysians.
There is no way Najib and his BN government could be kept in the dark over the country's actual economic problems which no "bumi empowerment policies" could fix.
Our economic growth appears more sluggish than anticipated, and the original 5-6% official growth projection has been revised downward to 4.5-5%.
Meanwhile, our budgetary deficits have soared to levels where drastic measures to cut them down are essential. Public debts, too, are approaching the government-approved ceiling.
With dampened growth and escalating deficits and debts, coupled with poor global outlook, our economic future is anything but rosy.
Malaysia can no longer afford to keep bleeding this way, and political considerations must never be allowed to supersede economic ones.
I HAVE NOTICED the reaction of former minister in the PM's department Zaid Ibrahim to this bumi empowerment policy.
He said, "Helping the Malays? Please stop it!"
Sure enough Zaid Ibrahim is himself a bumiputra. The difference is: he is a progressive and open-minded Malay intellectual who sees the key to the country's problems.
He feels that the government's policies to help the Malays over the decades have not brought the desired results, but have instead made things worse.
Many of the policies have helped only the Malays in power or within Umno, not ordinary Malays. Moreover, getting comfortable with government's generous handouts, the Malays have long forgotten how to compete and move forward.
Kredit: www.malaysia-today.net