Klik GAMBAR Dibawah Untuk Lebih Info
Sumber Asal Berita :-
---
Grand send-off for five killed in shootout
Posted: 20 Aug 2013 08:39 PM PDT
(The Star) - GEORGE TOWN: Some 500 family members and friends of three of the five men killed in a police shootout gave them an elaborate send-off with a funeral procession accompanied by drums and firecrackers.
The three – N. Rakan, 25, M. Suresh, 25, and R. Ramesh, 27 – were cremated in separate incinerators at the Batu Gantung crematorium at 5.40pm yesterday.
Earlier during the last rites, some family members were seen sprinkling rice into the three coffins as they wept openly and circled around the bodies three times.
The funeral procession – to the beats of Indian and Chinese drums as well as a band – had earlier converged in Jalan Yeap Chor Ee before heading to the crematorium, punctuated with the sounds of firecrackers.
The three bodies were sent off in Mercedes-Benz hearses, two of which bore giant floral wreaths depicting the Hindu swastika. The other hearse had a wreath designed in the letter "N" with a small swastika sign and another resembling twin gold coins.
Motorcyclists, revving their engines and throwing flower petals on the road, rode alongside the hearses as they weaved their way through the traffic towards the crematorium.
The grand procession brought traffic to a standstill in Jalan Yeap Chor Ee, Jalan Bukit Gambir and Jalan Tun Dr Awang, watched by curious motorists.
The two other men who were also killed in the shootout – J. Gobinath, 31, and M. Gobinath, 21 – were cremated and buried respectively at a Hindu cemetery in Jalan Siram, Butterworth.
J. Gobinath's hearse – accompanied by another vehicle bearing a "04" banner and a picture of the deceased with the words Perai Gobi – arrived at the cemetery at 4pm, heralded by the release of firecrackers at the entrance. About 100 family members and friends attended the funeral.
Some two hours later, the hearse of M. Gobinath – accompanied by a lorry – arrived with more than 200 people.
A floral wreath designed with the word "GOBI" together with a picture banner bearing the titles of "Gobi Butterworth" and "King of the Ring" as well as a message "We will miss u 4ever Bro" were seen on the hearse.
About 15 people were later seen carrying M. Gobinath's coffin into the cemetery to be buried. A lorry with a "04" flower decoration was also spotted.
Johor resort ordered to demolish surau
Posted: 20 Aug 2013 05:49 PM PDT
Citing the Quran, Johor Islamic Religious Council (MAINJ) advisor Datuk Nooh Gadut explained that if such a sacred place had knowingly been used for activities outside the Islamic faith, it should be taken down. "The most sacred places on Earth are mosques and surau. Accordingly, they  are not allowed to be used to carry out religious activities other than for Islam and if a surau is found to have hosted other religious activities, it can be demolished based on surah At-Taubah verse 107 (in the Quran)," he was quoted saying on Bernama Online on August 13.
(MM) - The Kota Tinggi Municipal Council in Johor served a 21-day notice on the owners of Tanjung Sutera Resort today, threatening legal action if it fails to demolish its surau within the stipulated time frame.

According to news portal Malaysiakini, the August 20 notice said should the resort refuse to adhere to the instruction, the council will proceed to tear down the surau on its own.

"And you (the owner) will be charged for all the expenditure for demolition, without any further warning," Malaysiakini reported after sighting the notice during a visit to the site today.

Tanjung Sutera Resort entered the spotlight recently following media reports on video recordings found on YouTube that allegedly showed Buddhists using the surau for their worship.

The resort owner, a Singaporean, was arrested last week after police reports were lodged over the incident and was subsequently remanded for four days to assist in police investigations.

Last weekend, Home Minister Datuk Seri Zahid Hamidi announced that the man's permanent residence had been revoked over the incident, in a move to deter future religious offenders.

The Johor religious authorities also announced last week that the surau would have to be demolished as it had been used by non-Muslims to host their religious activities.

Citing the Quran, Johor Islamic Religious Council (MAINJ) advisor Datuk Nooh Gadut explained that if such a sacred place had knowingly been used for activities outside the Islamic faith, it should be taken down.

"The most sacred places on Earth are mosques and surau. Accordingly, they  are not allowed to be used to carry out religious activities other than for Islam and if a surau is found to have hosted other religious activities, it can be demolished based on surah At-Taubah verse 107 (in the Quran)," he was quoted saying on Bernama Online on August 13.

Nooh added, however, that the demolition could not be ordered immediately as the surau in question is still considered evidence in the ongoing probe on allegations that Buddhist tourists used the venue for their worship.

Last Tuesday, the Buddhist Maha Vihara — a group representing Malaysian Buddhists — apologised over the prayer session in the surau.

In a brief statement, Chief High Priest of Malaysia Datuk K. Srï Dhammaratana expressed his group's regret while urging followers of the religion to be mindful of others in their worship.

"We would like to apologise to our Muslim brothers and sisters for the actions of a certain Buddhist group from Singapore in having their meditation session at the surau of a resort in Kota Tinggi.

"I advise Buddhists in Malaysia and Singapore to respect the religious sensitivities of other religionists while carrying out our own religious obligations and responsibilities," Dhammaratana said. 
DAP gives Utusan Malaysia 48 hours to answer letter of demand
Posted: 20 Aug 2013 03:40 PM PDT
Hasbullah Awang Chik, TMI
DAP national legal head Gobind Singh Deo (pic) has given Umno-controlled daily Utusan Malaysia 48 hours to respond to a letter of demand over two defamatory articles.
The two articles headlined "At last the drama has ended" and "Kit Siang manipulated CEC elections?", were dated August 17 and 18.
The first article quoted the Equity Report said to be written by a Father Augustus Chen, while the other report was that DAP adviser Lim Kit Siang had manipulated the party polls last December.
"The article quoting the Equity Report had no verification. Editor Zulkifli Jalil and reporter Kasthuri Jeevendran as well as Utusan Malaysia, have to answer all the allegations," Gobind said at the party's headquarters in Kuala Lumpur today.
DAP also wanted Utusan to reveal who was the real author of the booklet and has demanded for the apology within the stipulated time.
Gobind added that the Utusan editor and reporter should be clear about journalism ethics and should have verified allegations contained in the booklet before publishing the article.
He also said the Registrar of Societies (RoS) was equally influenced by the allegations in the booklet, which claimed that 753 delegates did not receive notices while 547 were phantom delegates.
"We have not determined how many court cases this has resulted in. DAP has been attacked in various ways for months now based on the Equity Report. Utusan must answer and DAP will not remain quiet. We will take this to court if there is no response from Utusan," Gobind said.
The Puchong MP also explained that DAP had no other choice but to hold its re-elections, unless Prime Minister Datuk Seri Najib Razak or RoS declared that the party would not face de-registration.
Rafizi admits Zahid had no role in Boustead land swap
Posted: 20 Aug 2013 03:34 PM PDT
(MM) - PKR strategic director Rafizi Ramli today withdrew allegations linking Home Minister Datuk Seri Ahmad Zahid Hamidi to a share acquisition and land swap deal involving Boustead Holdings Berhad.
In a settlement of Zahid's defamation suit against Rafizi, the latter agreed to withdraw statements he made linking Zahid to the decision by Boustead Holdings Berhad to acquire Astachanggih Sdn Bhd shares and land from Awan Megah Sdn Bhd during his tenure as Defence Minister.

Reading his withdrawal statement before Justice Lee Heng Cheong in open court, Rafizi said he was satisfied with Zahid's explanation that he had not abused his powers or had any role in the Boustead deal.

Zahid filed his suit against Rafizi in January this year, claiming that the PKR man had falsely accused him of abusing his power as Defence Minister in the acquisition of an 80 per cent stake in Astachanggih - previously owned by businessman Deepak Jaikishan - and the purchase of a RM130 million plot of land from Awan Megah, owned by Selangor Wanita Umno chief Datuk Raja Ropiaah Abdullah.

Outside the courtroom today, Rafizi said Zahid had over the course of the case explained his position in the matter and had raised some details that were not previously known to clear himself of the controversial transactions.

"The whole episode is a good development for democracy and accountability, where a public official is subject to public scrutiny.

"Whatever statement that I made (linking Zahid to the Boustead deals) were made with the information at hand at the time, and I did not have any malicious intent behind it.

"However, my withdrawal statement does not absolve anyone of their involvement in the transactions… this goes back to the previous Defence Minister, Datuk Seri Najib (Razak) and the board members of Boustead," he said.

Zahid was also present in court today, and was accompanied by his lawyer Datuk Saseedharan Menon while Rafizi was represented by Razlan Hadri Zulkifli.

The controversy surrounding the Boustead acquisitions surfaced late last year when the company - which is a subsidiary of Lembaga Tabung Angkatan Tentera (LTAT) - stated in a filing with Bursa Malaysia that it would acquire a majority stake in Astacanggih.

The RM30 million deal was on top of a decision by Boustead to purchase a plot of land in Selangor worth RM130 million from Raja Ropiaah's company. 
Ghost of 1997 crisis spooks regional market
Posted: 20 Aug 2013 03:28 PM PDT
(FMT) - Regional stock markets and currencies fell sharply yesterday, a condition expected to persist for some time as jittery investors move funds out of the country to places like the US, which has posted positive economic news.
Analysts warned that the impact on Malaysia could be severe with some already drawing comparisons to the capital outflows that preceded the 1997 Asian financial crisis.
"This scenario is slightly similar to what regional economies experienced before the 1997 economic crisis. In 1997, it started with Thailand economy but today it is the Indonesian economy which is under serious deficit," Inter Pacific Research Sdn Bhd head of research Pong Teng Siew told The Malaysian Reserve yesterday.
Bursa Malaysia suffered losses, along with other emerging markets like Indonesia and India, as investors pulled out capital for safer havens. Yesterday, the FTSE Bursa Malaysia lost 32.94 points to close at 1,745 while the ringgit weakened to RM3.30 against the greenback – the lowest in three years.
Analysts say the economy may face added pressure with a softening ringgit, swelling national debt and a narrowing current account balance, indicating tough times ahead.
"The market is not sure which direction the economy is moving. Growing fiscal deficit and expectation of slower growth in the second-quarter (Q2) is causing uncertainties," said CIMB forex strategist Suresh Kumar Ramanathan.
Fitch Ratings' recent downgrade of Malaysia's economic outlook to negative could further add to its woes.
In addition, the US Federal Reserve (Fed) is planning to limit its financial stimulus programme which has encouraged investors to shun developing markets like Malaysia and divert funds to the US.
"It has caused a reversal of capital flow that once flooded emerging markets. In future, we can expect emerging countries economic growth to slow. There will be pessimism over emerging markets and investors will reduce exposure to these markets," said RAM Holdings Bhd chief economist Dr Yeah Kim Leng.
Meanwhile, chief economist of Royal Bank of Scotland plc Sanjay Mathur said Malaysia will continue to witness capital outflow because of growth in the US and also due to Fitch's downgrade of Malaysia's outlook.
Stop bluffing, Syiah man tells Jamil Khir
Posted: 20 Aug 2013 03:19 PM PDT
The As-Sajjad Movement says the government's assurance of toleration does not reflect the situation on the ground.
K Pragalath, FMT
"Humbug!" That was the reaction of a local Syiah leader to yesterday's claim by a minister that the government was not preventing the practice of Shi'ism in the country.
Husin Sajjad, secretary of the As-Sajjad Movement, said the latest statement on the issue by Minister in the Prime Minister's Department Jamil Khir Baharom was in stark contradiction with what he said less than a month ago and belied the situation on the ground.
"On July 27, Jamil said that severe action would be taken against those found to be followers of Syiah Islam," Husin told FMT.
At a press conference yesterday, Jamil said Syiah Muslims were allowed to practise but not preach their faith. He was explaining Putrajaya's 2005 ratification of the Amman Messages, an international treaty opposing discrimination against Syiah and other non-Sunni Muslims.
"It is not wrong for them to practise Syiah Islam, just like it isn't wrong for Malaysian Chinese to practise Buddhism," Jamil told a press conference. "But they can't spread the ideology to local Muslims, who are Sunnis."
Husin said Jamil's statement did not reflect the standard practice of Malaysian religious authorities.
"How would Jamil explain the recent arrest of Dr Nur Azah Abdul Halim and Mohammad Ridzuan Yusof?" he said, referring to a raid in Kamunting on Aug 6 by the Perak Islamic Religious Department. Besides arresting the two persons, the raiders confiscated books, CD recordings and posters.
Husin also referred to a December 2010 lightning raid on a Syiah community centre in Gombak, in which officers from the Selangor Islamic Religious Department (Jais) arrested more than 200 people, including several foreigners.
"Those people were practising, not propagating, Syiah Islam," he said.
"In short, Jamil's assurance does not hold water."
Husin alleged that the government had political reasons for persecuting Syiah Muslims.
Hong Kong Finds New Maids to Exploit
Posted: 20 Aug 2013 02:47 PM PDT
(Asia Sentinel) - With Indonesians, like Filipinas, having become too aware of their rights, HK turns to Bangladesh
Hong Kong recently began recruiting domestic helpers (maids) from Bangladesh, supposedly as a goodwill gesture towards the poor South Asian nation. To many, however, it is an effort to keep down wages and find a source of maids even less liable to complain than Indonesians, who had already overtaken Filipinas by number. They were considered to be less educated and thus less conscious of their theoretical rights and more willing to accept wages and working hours and conditions less than those stipulated as minimums by the government.
In practice the government, run by officials, many with deeply ingrained racial prejudices against brown Asians (the only ones permitted to be maids) makes almost no effort to enforce its own laws. Those who complain quickly find themselves jobless and with only a very short time to find new employment before being forced to leave Hong Kong. Apart from the low wages, widespread abuse is also made of laws which supposedly guarantee time off, a minimum of private living space, outlaw confiscation of travel documents and require adequate provision of medical treatment, etc. That is not to mention sexual harassment.
Just what sort of attitudes the Bangladeshis can actually expect was indicated by the South China Morning Post of August 19 - a paper whose own once-large South Asian editorial team has been ethnically cleansed and mostly replaced by Chinese with lower standards of English. The paper ran the banner headline "Bangladesh maids settle into city life," carrying a long story quoting a maid and her employer who gushed about how nice the other was, the employer suggesting the maid worked too hard and did not want the stipulated day off. In a separate story by another reporter, another smiling maid was interviewed and quoted elsewhere in the paper as saying "Hong Kongers are quite nice. I feel I am quite lucky".
Both stories were clearly planted by Technic Employment Service Centre, which recruited the two maids. The attitude of the reporter for the main story, Phila Siu, was well summed up by its opening paragraph: "Frustrated with hiring domestic helpers who didn't work out, one Hong Konger took a keen interest in the news the city would bring in maids from Bangladesh."
In other words, maids from the Philippines and Indonesia were becoming too demanding of even a fraction of their rights not to be cheated and abused by local employers. Instead of following up the myriad stories of maid abuse, the SCMP has become the mouthpiece for the recruitment industry and employers looking for ever more abject and obsequious servants.
'S'wak has lot of catching up to do'
Posted: 20 Aug 2013 02:41 PM PDT
Federal agencies are unaware of the ground limitations in implementating projects in the state, said Deputy Chief Minister Alfred Jabu Numpang.
(FMT) - Sarawak is six years behind in the implementation of many approved federal agricultural projects and activities for its rural areas.
According to Deputy Chief Minister Alfred Jabu Numpang although the projects had been approved, the respective federal government agencies were not aware of the many limitations on the ground.
These included the absence of roads which prevented heavy machineries from being brought in, and other local factors, he said.
Jabu, who also heads the state modernisation of agriculture ministry, said this after officiating at the joint Baleh and Pelagus Pesaka
Bumiputera Bersatu (PBB) divisions' party delegates conference here yesterday.
Rural and Regional Development Deputy Minister Alexander Nanta Linggi retained his position unopposed as head of the Pelagus branch.
Jabu said he was happy with the recent appointment of Betong Member of Parliament Douglas Uggah Embas as the new plantation industries and commodities minister.
"Sarawak has a lot of catching up to do as we are now seven-and-a-half years away from 2020, the year when Malaysia aspires to become a fully developed nation," he added.
Hopes are high that Sarawak will see speedier development now that the state has more Ministers at federal level.
In the May 5 general election, Sarawak delivered 25 Parliamentary seats towards ruling Barisan Nasional's total tally. The state together with Sabah ensured the coalition retained Putrajaya.
Post GE13, almost one third of Prime Minister Najib Tun Razak's federal cabinet comprise Sarawakians and Sabahans.
Keep politics out, says Herald editor as Allah issue goes to court
Posted: 20 Aug 2013 02:25 PM PDT
(TMI) - In court tomorrow, the church's stand is that the 10-point solution by Prime Minister Datuk Seri Najib Razak in April 2011, just before the Sarawak state elections, explicitly allowed Catholics to use the word "Allah".
It was never meant to become a major national issue. Whether the Catholics will be able to use the word "Allah" to refer to their god in their weekly newspaper, Herald, will come up again in court tomorrow.
"This was about the weekly using the word 'Allah', it is not about Allah per se, but it has snowballed into something else now. We want politics out of this," said the 68-year-old priest and editor of the Herald, Father Lawrence Andrew (pic).
He is not about to get his wish on that count.
The Malay rights group Perkasa, headed by leaders rebuffed at the general election, has already declared it will turn up tomorrow at the Palace of Justice in support of the government's ban on the Herald's use of the word.
In a statement on Monday, Perkasa called on other Muslims to join it at Putrajaya in great numbers tomorrow morning to "show support towards efforts in defending the word 'Allah' from being used and misused by other religious believers".
So does the priest know what to expect tomorrow, both in court and with the likes of Perkasa supporters waiting outside?
"I leave it in the hands of God, what is there to fear," Andrew said, with his hands clasped.
He added that this was the reason he had told Catholics who had offered to turn up in court to offer support to "stay back where you are and pray".
Earlier, the Sikhs wanted to get involved in the case too as the word "Allah" is contained in their Holy Book.
But Andrew said the church requested for the Sikhs not to get into the court case as they did not want the matter to be blown out of context.
"We were just challenging the government because they threatened to withdraw the permit. We told the Sikhs getting too many parties into the case would not help the situation," he explained.
In January 2008, the home ministry had approved the Herald's publication permit, on condition that the usage of the word "Allah" was prohibited and the word "Limited" (Terhad) be endorsed on its front page to mean that it must be circulated only to Christians.
READ MORE HERE
Pray for 'Allah' appeal, Archbishop urges Catholics
Posted: 20 Aug 2013 02:17 PM PDT
Archbishop Tan Sri Murphy Pakiam urged Catholics nationwide to pray for tomorrow's highly-anticipated Court of Appeal hearing. – Picture by Choo Choy May
(The Malay Mail) - Archbishop Tan Sri Murphy Pakiam has urged Catholics nationwide to pray for tomorrow's highly-anticipated Court of Appeal hearing, when the Catholic Church is scheduled once again to duke it out with the government over its right to use "Allah".
The hearing could see another legal victory for the Church or prolong its legal battle for the right to refer to its God as "Allah", the word in the centre of a protracted legal battle that has put a major strain on religious ties between Christians and Muslims here.
"The Archbishop of KL calls on Catholics to gather in Churches on Thursday, 22 Aug 2013 from 9am-12noon to pray for a just verdict while the Allah case is being heard at the Court of Appeal," read a brief text message forwarded to The Malay Mail Online by Father Lawrence Andrew, the editor of Catholic weekly Herald.
Yesterday, the Catholic Church's Archdiocese of Kuala Lumpur made a similar plea for prayer for "peace and good sense" to prevail, having voiced its concern that recent statements over the "Allah" issue may reignite sentiments that have been simmering since a landmark 2009 High Court ruling.
"We humbly request all parties to respectfully allow the judicial process to take its course and urge the relevant authorities to take necessary steps to prevent any untoward incidence," the Archdiocese said in a brief statement signed by its Chancellor, Rev Fr Jestus Pereira, without specifically naming any individual or group.
Both messages come amid a call by Perkasa for Muslim groups to rally outside the Court of Appeal tomorrow to protest the Catholic Church's bid to protect a High Court ruling allowing it the right to use the Middle Eastern word for god, which some believe to be exclusive to Islam.
Perkasa, a vocal Malay rights lobby, has some 407,000 members throughout Malaysia, according to the group's acting president Datuk Abd Rahman Abu Bakar.
Perkasa's declaration on Monday came after Home Minister Datuk Seri Ahmad Zahid Hamidi said last Saturday that the Arabic word "Allah" is exclusive to Muslims, and that non-Muslims must stop challenging this "absolute right".
Zahid also urged Muslim groups to unite and defend against what he seemed to view as an attempt by non-believers to undermine the country's predominant religion.
The Titular Roman Catholic Archbishop of Kuala Lumpur filed an application last month to strike out the federal government's appeal against the landmark High Court judgment that had sparked a string of attacks against places of worship, including the firebombing of a church.
Father Lawrence told The Malay Mail Online last Thursday that Putrajaya's appeal needed to be struck out because of Prime Minister Datuk Seri Najib Razak's 10-point solution to Christians in 2011.
Najib's 10-point solution was an assurance to Malaysia's Christian population that they were free to bring in and use their bibles in Malay, as well as in other indigenous languages that contained the word "Allah", after shipments of the holy book were banned.
Deep-running anger over the issue was again exposed last month when far-right Muslim groups railed against remarks by the Vatican's first envoy to Malaysia, Archbishop Joseph Marino, on the controversy.
In an interview with the media, Marino had described the local Catholic Church's arguments based on the government's 10-point solution as "logical and acceptable".
Perkasa and Jati, another Muslim group, accused Marino of interfering in domestic affairs and demanded his censure and expulsion from the country.
Marino later apologised for the remarks and denied he was meddling in the matter.
The "Allah" row erupted in 2008 when the Home Ministry threatened to revoke the Herald's newspaper permit for its reference to God as "Allah", prompting the Catholic Church to sue the government for violating its constitutional rights.
The 2009 High Court decision upholding the Catholic Church's constitutional right to use the word "Allah" had shocked many Muslims that consider the word to only refer to the Muslim God.
Christians are Malaysia's third-largest religious population at 2.6 million people, according to statistics from the 2010 census, behind Muslims and Buddhists.
Okay to practice but not to promote Shi'ism
Posted: 20 Aug 2013 02:13 PM PDT
Jamil Khir denies that the government has flip-flopped on its stance on Syiah Islam.
(FMT) - Followers of Syiah Islam are allowed to practice their religion in Malaysia but not to propagate it among local Muslims, Minister in the Prime Minister Department Jamil Khir Baharom said today.
Asked to comment on a FMT report that the government in 2005 had endorsed the Amman Messages, which oppose discrimination against Syiah and other non-Sunni Muslims, he said recognition and permission to spread a religion were two different matters.
"It is not wrong for them to practise Syiah Islam, just like it isn't wrong for Malaysian Chinese to practise Buddhism," he told a press conference. "But they can't spread the ideology to the local Muslims, who are Sunnis.
"Whoever comes to Malaysia is free to practise his own religion.
"We never harass Syiah followers, but it's just that they are banned from spreading the ideology."
The Amman Messages, an initiative of the King of Jordan, are aimed at promoting diversity in Islam and compel signatories to recognise schools of jurisprudence within the Sunni, Syiah, Ibadi and Thahiri expessions of Islam.
Several Malaysian leaders and scholars signed the accord in 2005. They included the then prime minister, Abdullah Ahmad Badawi, and opposition leader Anwar Ibrahim.
The first point of the agreement declares: "Whosoever is an adherent to one of the four Sunni schools of Islamic jurisprudence (Hanafi, Maliki, Shafi'i and Hanbali ), the two Shi'i schools of Islamic jurisprudence (Ja'fari and Zaydi), the Ibadi school of Islamic jurisprudence and the Thahiri school of Islamic jurisprudence, is a Muslim. Declaring that person an apostate is impossible and impermissible."
Signatories are also not allowed to declare the practitioners of Sufism and Salafism as apostates.
The second point highlights the similarities among the various schools of jurisprudence.
The third point pertains to the issuance and limitation of fatwas.
"No one may issue a fatwa without the requisite personal qualifications which each school of Islamic jurisprudence determines [for its own adherents]," it says.
In recent weeks, Malaysian religious authorities have taken steps to curb Syiah practitioners in the country.
READ MORE HERE
Judicial decisions cannot be influenced by public opinion: Chief Justice
Posted: 20 Aug 2013 11:41 AM PDT
(Today Online) - Comments and observations are today posted freely on the Internet and print media, and while the judiciary should be aware of public sentiments, there is a "vital difference between the public interest and public opinion"
The task of dispensing a "just sentence" is now more challenging, with the expectations of a more discerning and vocal public, but judicial decisions cannot be dictated or influenced by public opinion, said Chief Justice Sundaresh Menon yesterday.
Comments and observations are today posted freely on the Internet and print media, and while the judiciary should be aware of public sentiments, there is a "vital difference between the public interest and public opinion", he said.
The Chief Justice made these remarks as he launched the third edition of a book that sets out sentencing principles, considerations and precedents from cases that have passed through the courts.
The previous edition of Practitioners' Library: Sentencing Principles in the Subordinate Courts was published in 2003 and there have since been major changes to the Penal Code and Criminal Procedure Code, with new offences created and prosecuted.
The third edition, with contributions by 27 District Court judges, comes in two volumes (S$535, available on LexisNexis' online bookstore).
Before such a tome became available, defence lawyers might have felt handicapped when going to court, not knowing about relevant cases that had not been recorded, said lawyer Amolat Singh.
"Now all the practitioners, judges and prosecutors are, in this sense, on the same page. Sometimes, we call this the 'great equaliser'," he said.
The book also helps lawyers' clients who may be wondering about the sort of punishment they would get.
"After we share this with them, very often, they actually take a step back, think about their case and, sometimes, they even decide to throw in the towel instead of wasting the court's time," said Mr Singh.
Read more at: http://www.todayonline.com/singapore/judicial-decisions-cannot-be-influenced-public-opinion-chief-justice 
King Of Jordan Abdullah II: Sectarian Violence Could Destroy Muslim World
Posted: 20 Aug 2013 11:38 AM PDT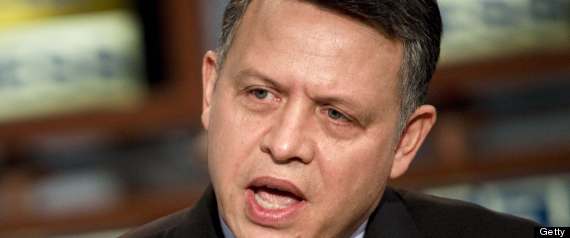 (Huffington Post) - "Majoritarian rule is not the essence of democracy because democracy is achieved when all share the feeling that they are truly represented. This is the essence of political consensus in Islam"
Jordan's king warned Tuesday that ethnic and sectarian violence sweeping across several Arab countries could lead to the "destruction" of the Muslim world.
Abdullah II's remarks came at a conference in the Jordanian capital of 100 religious scholars, both Sunni and Shiite, from 35 countries. Christian clergymen also attended the meeting, which is discussing how Muslim nations can adopt moderate policies and preserve civil liberties and human rights.
The civil war in neighboring Syria has taken on an increasingly sectarian tone, pitting predominantly Sunni rebels against a regime dominated by an offshoot of Shiism, which is allied with Shiite-majority Iran. Jordan is worried that the violence could spill across the border.
Read more at: http://www.huffingtonpost.com/2013/08/20/king-jordan-sectarian-violence-destroy-muslim-world_n_3784937.html 
After 1Malaysia falters, Putrajaya goes for "Endless Possibilities"
Posted: 20 Aug 2013 11:35 AM PDT
(TMI) - The 1Malaysia slogan with the tagline "People First. Performance Now" has been derided by its critics for being vague and had not brought Malaysians together 
If the first slogan doesn't quite catch fire, try again. Datuk Seri Najib Razak is set to launch a new branding approach for Malaysia, aimed at galvanising Malaysians after the fractious Election 2013.
The new campaign, called "Endless Possibilities", is slated for launch on September 17, a day after Malaysia celebrates the 50th anniversary of its founding, sources told The Malaysian Insider.
They said the "Endless Possibilities" slogan will now replace the 1Malaysia slogan that the prime minister had introduced when he first took office in April 2009. A new website -www.malaysia.my - has also been set up.
"The Endless Possibilities campaign had started earlier this year but the launch is on September 17. Ministers have been briefed on it," one source told The Malaysian Insider.
He said that Najib has been seen using a button badge of the "Endless Possibilities" logo, an endless spiral of intertwined M and Y in red, yellow and white on a blue background, together with the 1Malaysia logo button badge.
The 1Malaysia slogan with the tagline "People First. Performance Now" has been derided by its critics for being vague and had not brought Malaysians together, including former prime minister Tun Dr Mahathir Mohamad.
"I didn't define the concept very clearly, but that was by design," the prime minister had said in an interview last December.
Najib said he had decided it needed to have an "element of strategic ambiguity" when he introduced it three years ago so that the concept could be broadened to include other views from the public.
Read more at: http://www.themalaysianinsider.com/malaysia/article/after-1malaysia-falters-putrajaya-goes-for-endless-possibilities 
No vision upstairs and double vision on the road, that's AES for you
Posted: 20 Aug 2013 11:34 AM PDT
(TMI) - Which is more important? Supporting your political adviser who's been defending a couple of companies that lost RM100 million? Or holding faith with that person called the Malaysian, who voted you into office and expects you to protect his interests, always?
A simple poser for Prime Minister Datuk Seri Najib Razak. But a timely one, given the decision on Monday by the National Economic Advisory Council (NEAC) headed by him to allow the troubled Automated Enforcement System (AES) to continue, pending a complete study on it.
Question: what is a sign that government decision-making is ad hoc, hurried or just incompetent?
Answer: when it commissions a study on a project after the thing's been running for 11 months.
And yet there was Acting Transport Minister Datuk Seri Hishammuddin Hussein declaring that a final decision on the AES – a privatised speed-camera system for traffic control – would be made only after legal and other issues are thrashed out.
After all the layers of unhappiness about this privatisation project have been peeled away, this has been the most disturbing fact surrounding the AES.
It has the stench of a rush job. No thinking. No planning. No asking how motorists would react to having two systems of traffic cameras, one profit-driven and the other by the police.
Read more at: http://www.themalaysianinsider.com/malaysia/article/no-vision-upstairs-and-double-vision-on-the-road-thats-aes-for-you 
Malay DAP leaders: I will accept the outcome and the choice made
Posted: 20 Aug 2013 11:29 AM PDT
(The Star) - Malay DAP leaders who will contest in the coming fresh central executive committee (CEC) polls are leaving it to the delegates to decide their fate.
Senator Dr Ariffin S.M. Omar, who was among Malay leaders nominated but not elected previously, said he did not wish to speculate on his chances this time.
"I will accept the outcome and the choice made by delegates. It is not a matter of what I like or dislike," he said.
The former Universiti Pertahanan Nasional lecturer said he was new and not very well known when he first stood in the CEC polls last year.
"I had just been appointed a senator but I still received 400 votes, which is not bad," he added.
Initially, the eight Malay leaders who were among 66 candidates vying for the 20 central executive committee positions failed to get elected.
But after a recount, it was determined that Zairil Khir Johari had won a seat with 803 votes.
Ariffin was also subsequently appointed a DAP vice-chairman and into the CEC.
But the appointment cost Ariffin, 64, his position at the university, which had a policy barring one from holding positions in a political party.
"I knew perfectly well I had to resign or face the sack," he said.
Zairil, who is political secretary to Penang Chief Minister Lim Guan Eng, said he trusted the delegates would elect the best candidates regardless of race.
"The point is we want the best leaders and move away from the issue of race," said the 30-year-old Bukit Bendera MP, who last week said he would re-contest for a seat to prove that the initial contest was not fixed as alleged.
Johor DAP vice-chairman Ahmad Ton said it was up to the delegates on whether they wanted to elect him.
"I'm already 68 and have been a long-time member," said the veteran, who has been with the party since 1975.
The other Malay candidates who contested previously were Pahang deputy chairman Tengku Zulpuri Shah Raja Puji, Penang committee member Zulkifli Mohd Noor, Roseli Abdul Ghani, Desa Manjung branch chairman Solaiman Op Syed Ibrahim and Harun Ahmad.
On Saturday, party chairman Karpal Singh announced that the DAP would retain the same list of candidates and delegates who participated in the party elections held in Penang on Dec 15 last year.
The Registrar of Societies directed the DAP to hold the fresh polls following the controversy involving the recount and complaints from members.
The fresh polls are scheduled to be held in early November. 
Najib brokers peace deal for strife-torn MIC
Posted: 20 Aug 2013 11:09 AM PDT
(MM) - There will be no contest for the top two MIC posts after the contenders agreed to a peace deal which party sources claim was brokered by Barisan Nasional chairman Datuk Seri Najib Razak himself.
PETALING JAYA, Aug 21 — There will be no contest for the top two MIC posts after the contenders agreed to a peace deal which party sources claim was brokered by Barisan Nasional chairman Datuk Seri Najib Razak himself.
The source revealed that Najib had met party president Datuk Seri G. Palanivel, deputy The source revealed that Najib had met party president Datuk Seri G. Palanivel, deputy president Datuk Seri Dr S. Subramaniam and vice-presidents Datuk M. Saravanan and Datuk S.K. Devamany at his residence in Putrajaya on Sunday.
 Najib was said to have advised them to concentrate on strengthening the party and avoid a contest which could result in "open warfare" in the party.
The source said the posts of party president and deputy president would not be contested this year. 
The presidential election is scheduled for September 22 and the election for other national office bearers — deputy president, three vice-presidents and 23 Central Working Committee members — is to be in November. 
Speaking after the Malaysian Mining and Energy Investment forum yesterday, Palanivel confirmed that the president and deputy president posts would be unopposed.
He said Dr Subramaniam would not stand against him for the president's post, quelling earlier speculation that he (Subramaniam) would challenge him.
The source said Palanivel would not serve out the full term as president and would step down in 2016. And, only the vice-presidents and central working committee members posts would be contested in November.
The source said Dr Subramaniam had received enough nominations to contest for the top post but will abide by Najib's request.
"Now he will need to explain his decision to those who supported him (to challenge for the top post)," he said.
To contest for the president's post, a candidate needs to get 50 nominations. Each nomination must be proposed by one branch chairman and seconded by five other branch chairmen. 
Devamany also agreed party unity should come before anything else.
"The party needs to move forward and strengthen itself to help the Indian community. Negotiations were held and it was decided the leaders need to come together to get the party moving and win back the support of the community.
"Our priority now would be the socio-economic development of the community above everything else," Devamany said.
Kredit: www.malaysia-today.net