Klik GAMBAR Dibawah Untuk Lebih Info
Sumber Asal Berita :-
---
'Allah' is for Muslims, why fight over it?, asks Gerakan leader
Posted: 21 Jul 2013 12:04 PM PDT
(MM) - Kedah Gerakan Youth chief Tan Keng Liang dove into the "Allah" fray today, questioning the objective behind the tussle for the word, which he believes denotes the Muslim God.
The lawyer took to Twitter this afternoon to broach the topic at the centre of the protracted legal dispute that has threatened religious ties between Christians and Muslims here.
"As far I'm concern, 'Allah' is Muslim God. As non-Muslim, it's awkward if any1 ask me to refer my God as 'Allah'. So,why fight over the term?" he wrote on the microblogging site this afternoon.
The youth leader earned immediate flak for his opinion with civil liberties lawyer Syahredzan Johan tweeting in response: "Thank goodness this country isn't concerned with your concerns."
Tan later moved to explain his remarks in another posting, saying he was speaking in reference to east Malaysia, where "Allah" has been widely used for decades by Christians to refer to their God.
Bahasa Malaysia is the lingua franca of Malaysia's Bumiputera Christians, a majority of whom reside in Sabah and Sarawak. About 64 per cent of the Christians in Malaysia are Bumiputeras and Malay-speaking.
"My last tweet concerns West Malaysia," Tan tweeted. "If any issue to be raised on 'Allah' terminology, it should be specific only for East Malaysia."
The remark sparked even more criticisms from Twitter users as they disagreed with Tan's opinion.
"What are you. Many of sabahan sarwakian migrate to the east msia. How do you think we feels here??????????????????????????," @PriscillaMark retorted.
"N u wonder why the village idiots we call BN r losing more n more support daily. tosser!" @aaronk84169066 wrote.
"How can @tankengliang be so ignorant as to say that this is an 'East Malaysian' issue when for YEARS it was not us who raised the problem," @mauvemarionette said.
"Do u knw ur Kedah State Anthem has Allah in it. Must change d lyrics so tt non-Muslims like u can sing," @chookian17 pointed out.
"Is there a decree separating west n east msia?" another Twitter user @faceofftvshow asked.
The "Allah" row first erupted in 2008 when the Home Ministry threatened to revoke the Herald's newspaper permit, prompting the Catholic Church to sue the government for violating its constitutional rights.
In 2009, the High Court stirred controversy when it ruled that the word was not the exclusive right of Muslims, and the Catholic Church's newspaper, Herald, could publish it in its Bahasa Malaysia section, which caters to its Bumiputera congregation.
The Home Ministry has since filed an appeal on the matter, despite a 10-point solution mooted by the Najib Cabinet in 2011 that allowed the publication and distribution of the Malay-language Al-Kitab bibles which use the word "Allah".
The holy books were earlier impounded for using the word in its reference to the Christian God.
Two weeks ago on July 8, Malaysia's Catholic Church filed an application to strike out the Home Ministry's appeal. The matter is still pending in court.
In a statement yesterday, the Christian Federation of Malaysia (CFM) urged the government to honour the 10-point solution to put an end to the "Allah" tussle, which has often been blamed for the continuous racial strife in the country.
The row has also ignited many fiery debates among religious groups and scholars, lawmakers, Muslim fundamentalists and non-Muslim groups, creating a deeper wedge between followers of Islam and Christianity here.
A few days ago, Kedah Mentri Besar Datuk Mukhriz Mahathir warned of punishment for non-Muslims who dared to use the word in their holy books.
Earlier this year, Malay rights leader Datuk Ibrahim Ali suggested that the Malay-language bibles be burned for sporting the word "Allah".
Finalists outraged that local Muslim women face discrimination
Posted: 21 Jul 2013 12:00 PM PDT
Wafa Johanna said it was disappointing that after 17 years the perspective about Muslim women 'is still out there'. 
(MM) - The four Miss Malaysia World 2013 beauty contest finalists, who were dropped following criticism by a mufti that their participation is "sinful", are outraged that local Muslim women are facing discrimination based on religion.
They said the decision was uncalled for as other Muslim nations such as Indonesia — where the Miss World pageant will be held in September — do not forbid Muslim women from participating in beauty contests.
They are furious their chance to live out their dream has been crushed.
The four — Wafa Johanna De Korte, 19, Sara Amelia Muhamad Bernard, 20, Miera Sheikh, 19, and Kathrina Ridzuan, 23 — were among 20 finalists selected in a closed-door interview session in Kuala Lumpur on July 12.
A disappointed Wafa Johanna told The Malay Mail yesterday: "I thought finally Muslims were being allowed to join the quest and represent Malaysia.
"I thought it'll be okay because the finals will be held in Muslim-majority Indonesia.
"I would not be wearing swimsuits or bikinis that would expose my skin but instead would be wearing sports attire."
Referring to a 1996 fatwa against Muslim participation in beauty contests, Wafa Johanna said it was disappointing that after 17 years the perspective about Muslim women "is still out there".
She said: "This pageant is not about how sexy or how attractive you are, but it's about how poised a woman is to represent a country.
"I hope things will start changing and that views about Muslim participation in this pageant will change. Malay women must have the opportunity to take part in such high-profile contests and not be discriminated against based on religion."
Wafa Johanna said it was disappointing that after 17 years the perspective about Muslim women 'is still out there'.'Why not ban Muslim women from gymnastics, swimming?'
Sara Amelia, who shares Wafa Johanna's sentiments, said she was totally shocked and disappointed at being dropped.
"We were told we were allowed to enter the contest as we would not be revealing any parts of our body, but our personalities.
"If they are going to ban us from this, why don't they ban Muslim women who represent the country in gymnastics and swimming?" she asked.
Sara Amelia said the 1996 fatwa has to be reviewed to allow Muslims to take part in beauty pageants.
She said: "I'm of mixed-parentage and I can't help that I'm born a Muslim. I don't have any prejudice against my religion, but to be disqualified from a pageant for that reason is just ridiculous.
"Miss World is internationally renowned and anyone representing the country brings honour to Malaysia."
Miera and Kathrina were not available for comment.
Meanwhile, the official pageant licensee and organiser Datuk Anna Lim said all four young Muslim women were initially admitted — despite a 1996 fatwa against Muslim participation in beauty pageants — following changes in clothing and the women's racial backgrounds.
The first reason was that the Miss World pageant will be held in Indonesia and Muslim contestants would not have to wear swimming costumes on stage.
"The Muslim contestants were also supposed to wear long pants on the final night (of the pageant)," said Lim.
She said even then, the judges were cautious in selecting the four to be among the 20 finalists of the pageant.
"But the girls are also very beautiful and are of mixed parentage. One is German-mixed, two are English-mixed and one is Arab-mixed," she said.
Lim said she informed the press that the four were dropped after it was reported that Federal Territories Mufti Wan Zahidi Wan Teh had raised the issue of the fatwa.
"As Malaysia is a multi-racial country, we have to show respect to the Muslim community," said Lim.
She said there were now 15 finalists and the finals will be on August 2 in Kuala Lumpur. "But the four girls are very disappointed."
New pope goes on tour, riding a wave of excitement
Posted: 21 Jul 2013 11:56 AM PDT
(Washington Post) - Francis welcomed "the dear Muslim immigrants who are beginning the fast of Ramadan." He called for more-humane treatment of immigrants regardless of faith and an end to the "globalization of indifference." 
On the tiny Italian island of Lampedusa, the Rev. Stefano Nastasi threw the ecclesiastic equivalent of a Hail Mary pass.
Legions of largely Muslim refugees looking for a better life in Europe were reaching the island from North Africa only to perish, or to be turned back or sent to languish in camps. Troubled by their plight, the priest dispatched a letter to the Vatican: Would Pope Franciscome and highlight the humanitarian crisis in his new back yard?
When the answer finally came, Nastasi said he was as surprised as anyone: Why yes, in fact, the Holy Father would. In something of a trial run ahead of the first major trip of his papacy — a week-long visit to Brazil that begins Monday — Francis touched down on the island July 8 and behaved in a way that got observers buzzing about the rise of a revolutionary pope.
Only days earlier, Mercedes-Benz had presented Francis with a new bulletproof popemobile. But the first Latin American pontiff, who has largely rejected the lavish trappings of his office, traveled around the island in a borrowed, open-top Fiat. His predecessor's words once sparked riots in predominantly Muslim countries. But from an impromptu altar made out of a rickety raft, Francis welcomed "the dear Muslim immigrants who are beginning the fast of Ramadan." He called for more-humane treatment of immigrants regardless of faith and an end to the "globalization of indifference."
"Who has wept for the deaths of these brothers and sisters?" he said, referring to seven refugees who recently drowned after fishermen failed to aid them near the island. "Who has wept for the people who were on the boat? For the young mothers carrying their babies? For these men who wanted something to support their families?"
Read more at: http://www.washingtonpost.com/world/europe/new-pope-goes-on-tour-riding-a-wave-of-excitement/2013/07/21/3a126044-efa9-11e2-8c36-0e868255a989_story.html 
Laying bitter memories to rest in a Cold War graveyard
Posted: 21 Jul 2013 11:52 AM PDT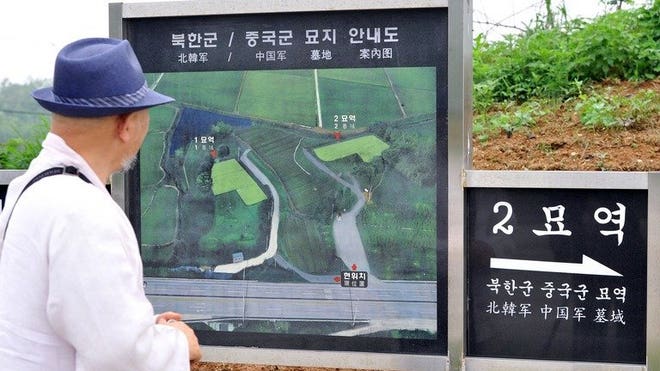 (Fox News) - His actions were criticised in some conservative circles, with questions raised over the monk's "patriotism" and suggestions that he was somehow lending comfort to the enemy.
Just south of the minefields, fences and watchposts of the world's last Cold War frontier, a monk pours rice wine on the grave of an unknown North Korean soldier killed 60 years ago.
The monk, 57 year-old Mukgai, is alone in tending to the spirits of "enemy" combatants -- North Korean and Chinese troops -- who died in the slaughter of the 1950-53 Korean War and whose remains lie buried in an isolated South Korean cemetery.
Every day, he performs the same Buddhist ritual, chanting sutras, banging a drum and pouring the wine in an effort, he says, to soothe the souls of young men permanently exiled in death.
Some 735 North Koreans and 369 Chinese are buried in the cemetery -- the only one of its kind in South Korea -- located a short walk from the Imjin River that forms part of the border separating the two Koreas.
Mukgai decided to devote himself to tending the graveyard after what he describes as a vivid and disturbing supernatural encounter one night in October 2011 in the grounds of the nearby temple where he lived at the time.
"All of a sudden the temple grounds were packed with the ghosts of all these dead soldiers, making a huge commotion, some of them speaking in Chinese," he recalled.
They were wearing worn-out or bloodied military uniforms, some of them complaining they were cold and hungry, begging for help and crying that they missed their homes, the monk told AFP.
"It was an unbelievable and unforgettable scene," he said.
Both moved and frightened by the experience, Mukgai said he initially tried to ignore the pleas, but was worn down by what became nightly visitations in the temple grounds.
When the temple closed, after the land it was on was sold, the monk moved to an adjacent log house and eventually embarked on his mission to bring some comfort to the soldiers' spirits.
Casualty figures from the Korean War remain disputed, but around 200,000 North Korean troops are believed to have been killed. China entered the war in October 1950 and lost around 135,000 soldiers in the fighting.
July 27 will mark the 60th anniversary of the armistice that ended the conflict but left both sides still technically at war because it was never formalised by a peace treaty.
Beijing and Pyongyang established diplomatic relations in 1992 and China is now South Korea's largest trade partner.
Relations between North and South Korea on the other hand remain extremely volatile, as witnessed most recently by a surge in military tensions in March and April.
The cemetery was established in 1996 as a final resting place for the remains of North Korean and Chinese soldiers that had been buried in small plots scattered around the country.
Read more at: http://www.foxnews.com/world/2013/07/21/laying-bitter-memories-to-rest-in-cold-war-graveyard/#ixzz2ZjtELzgn 
Kes liwat Anwar Ibrahim ditangguh
Posted: 20 Jul 2013 08:05 PM PDT
(KL Post) - Mahkamah yang sepatutnya mendengar rayuan pihak pendakwaan terhadap pembebasan Datuk Seri Anwar Ibrahim daripada tuduhan meliwat Mohd Saiful Bukhari Azlan, esok, mungkin ditangguhkan.
Menurut The Malaysian Insider, penangguhan itu ekoran peguam bela Anwar, Karpal Singh tidak sihat.

"Kita akan buat permohonan penangguhan kerana Karpal tidak sihat. Beliau kini ada di hospital dan dijangka berada di mahkamah, dua tiga hari lagi.

"Bagaimanapun, kita belum tahu bila tarikhnya," kata Ramkarpal kepada portal itu.

Mahkamah Rayuan sebelum ini menetapkan dua hari bermula esok bagi mendengar rayuan pihak pendakwaan terhadap keputusan pembebasan Anwar daripada tuduhan meliwat bekas pembantu peribadinya itu.

Pada 9 Januari tahun lalu, Mahkamah Tinggi Kuala Lumpur melepas dan membebaskan Anwar atas dakwaan meliwat Mohd Saiful Bukhari, 26, di Unit 11-5-1, Kondominium Desa Damansara, Bukit Damansarara di sini, antara jam 3.01 petang dan 4.30 petang, 26 Jun 2008.

Anwar, 65, yang juga ketua pembangkang dan ahli Parlimen Permatang Pauh, didakwa mengikut Seksyen 337B Kanun Keseksaan yang memperuntukkan hukuman penjara sehingga 20 tahun dan sebatan, jika sabit kesalahan. 
Un-Islamic to torch bibles, minister's logic baseless, ex-mufti says
Posted: 20 Jul 2013 07:20 PM PDT
(MM) - Islam does not prescribe the burning of bibles to correct a misprint, renowned Muslim scholar Dr Mohd Asri Zainul Abidin said today, disputing an Umno minister's claim that the act was more 'dignified' than throwing the holy book.
The former Perlis mufti told The Malay Mail Online that Islam has never taught its faithful to commit such an act, pointing out that Muslims do not even own bibles.

"What is he talking about? Islam forbids the act of insulting any other religion as it would invite enmity and thus retaliation of insult towards Islam and Allah.

"We cannot do anything to cause the same reaction," the influential progressive Islamic scholar (picture) said when contacted.

Yesterday, Urban Wellbeing, Housing and Local Government Minister Datuk Abdul Rahman Dahlan claimed binning holy books was akin to desecrating the holy scriptures unlike a private burning, which he described as more "respectful".

His remarks were made to clarify his earlier defence of Perkasa president Datuk Ibrahim Ali, who had earlier this year suggested that Malay-language bibles be burnt for using the word "Allah".

The Kota Belud MP had allegedly defended Ibrahim's call on Thursday when he was asked to comment on criticisms against the swift prosecution of sex blogger duo Alvin Tan and Vivian Lee and the authorities' alleged refusal to charge other prominent leaders like Ibrahim for similarly racist actions.

In his response, Abdul Rahman had said both cases were like comparing apples and oranges, despite their racial nature.

He explained that Perkasa chief Ibrahim had only suggested burning the holy books as they were misprinted to include "Allah", the word in the centre of a protracted legal dispute between Muslims and Christians here.

"Our religion never teaches us to ignite hatred. Islam recognises the right of others to practice their religion. Islam recognises their right to observe their respective holy scriptures," commented Asri on the matter.

The religious scholar added that a Muslim should only fight against any act that prevents them from practicing Islam and not declare anyone non-Muslims as enemies.

But Abdul Rahman insisted that Ibrahim had only wanted to burn the bibles just as how Islam encourages one to dispose of misprinted Qurans by burning.

This act, however, should be done in a personal capacity and Ibrahim's open call to torch bibles suggested that the intention was to provoke, Asri argued.

"You can burn all of them like how we dispose our old books and so on by burning in our backyard but you don't announce it to the world," he said.

On Twitter, Abdul Rahman came under heavy attack from critics of his statement, particularly DAP lawmaker Tony Pua who insisted that the former's remarks meant that he was defending the act of burning bibles.

"@mpkotabelud are all the bibles in KotaBelud misprinted sir? Are u calling your voters to burn all of them?," the Petaling Jaya Utara MP asked Abdul Rahman.

"@tonypua Your twisted mind implies that I ask Muslims go look for bibles and burn them indiscriminately. Wow, can you go any lower?" the minister tweeted to Pua.

Abdul Rahman told Pua to read his statement on the matter again, insisting that he had never condoned the arbitrary burning of bibles but had only explained Ibrahim's reason for saying so and the context of the situation at the time.

"@mpkotabelud I read many times. You were being an apologist and making excuses on behalf of Ibrahim Ali," Pua replied.

In a statement here, DAP secretary-general Lim Guan Eng even labelled Abdul Rahman a "closet racist" for defending Ibrahim.

Bloggers Tan and Lee courted trouble for themselves again recently when they posted a mock "Selamat Berbuka Puasa" (breaking of fast) greeting on their Facebook page that showed them eating "bak kut teh", and describing the soupy pork dish as "wangi, enak, menyelerakan" (fragrant, delicious, appetising).

The picture also included a "Halal" logo, although the consumption of pork is forbidden to Muslims.

They were charged with sedition in court on Thursday for the offensive act and were sent to jail pending the start of their trial after bail was denied.

Despite agreeing that the duo should be punished for their actions, opposition lawmakers have been using the case as proof of bias by Putrajaya in failing to admonish other leaders for similarly racist actions.

Earlier this year, Ibrahim reportedly suggested that Muslims burn the Malay-language Bibles containing the word "Allah" following reports that the holy books were being distributed to Muslims students at a school in Penang.
Posted: 20 Jul 2013 06:38 PM PDT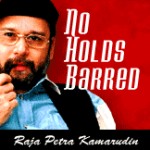 The younger generation, those born long after the 1950s, need to understand this. And they need to understand plus respect both the letter and the spirit of what our Founding Fathers (or founding grandfathers for many of us) tried to achieve and did to a great extent achieve. You have to be very careful about 'rocking the boat' lest we trigger what the British and our grandfathers tried very hard to avoid.
NO HOLDS BARRED
Raja Petra Kamarudin
Indonesia obtained its independence in 1945. Philippines obtained its independence in 1946. India obtained its independence in 1947. Malaya started talking about independence in 1942 (during the Japanese occupation) but obtained it only 15 years later in 1957.
Why did it take 15 years for it to happen? Well, there are two reasons.
First of all, these other countries literally fought for their independence. Malayans, in particular the Malay Malayans, do not like to fight. They like to talk (which is why they make good politicians). And they in particular do not like to fight their rulers ('rulers' not meaning just the monarchy but the colonial masters as well).
Hence the Malays would rather talk and negotiate/discuss the issue rather than take up arms like those from those other countries (or even launch 'civil disobedience' like in India -- which is another form of fighting called passive resistance).
Secondly, in Indonesia, Philippines and India, those seeking independence were Indonesians, Filipinos and Indians. In Malaya it was Malays, Chinese and Indians. Hence it was more complicated than in those other countries. There would first be an issue of ethnicity that needed to be resolved before we can come to the issue of a new nation state.
Hence it took 15 years, from the time of the Japanese occupation until the day that Merdeka was declared, before Malaya actually saw independence.
Now, some say that the British dragged their feet and put obstacles in the way that caused this 15-year delay (or 12 years delay if calculated from 1945 when the British took back Malaya from the Japanese).
That is not quite true. The British knew they had to give Malaya its independence once India and the other countries in Southeast Asia got their independence (it was a 'Tsunami' the British could not fight against). The fact that the British supported the creation of Umno (and I know this because back in the 1990s I had interviewed various people in their 70s and 80s -- and now all dead -- who gave me the inside story regarding how Merdeka was gained) and 'forced' the creation of the Alliance Party is proof of the British plan.
So, in that sense, the British were preparing Malaya for independence. But they wanted it done properly and with a peaceful transfer of power with everyone's interest protected -- the Malays, the Chinese, the Indians, and the interest of the British as well.
The British interest was simple. At that time, most of the businesses in Malaya were British owned -- estimated at 80%. And 30% of the British economy was supported by their businesses in Malaya. Considering that World War II practically bankrupted Britain, they could not afford to lose their business interests in Malaya.
And there were two ways their business interests in Malaya would suffer. One would be the 'wrong' Malayans take over the government and they will nationalise all British business interests. Second would be Malaya erupts into civil war. Both ways the economy would collapse and the British would suffer.
Hence the British had to make sure that the 'wrong' Malayans, the left-wing Malayans (and at that time the left wing was very strong and militant as well and many were actually Malays), plus the Communist Party of Malaya (CPM), did not grab power. And the British also had to make sure that the Malays, Chinese and Indians were forcibly brought to the negotiation table to JOINTLY talk about independence based on terms that all three races can agree to and accept. 
The issue of the CPM required a military solution. The CPM supporters (mostly who were reluctant supporters anyway and only supported the CPM out of fear) needed to be isolated and insulated from the CPM (hence the creation of Chinese 'new villages').
The issue of the left wing, many who were Malays, was solved with the Special Branch arresting them and detaining them without trial (that was how the EO first came about). Hence Umno was free to talk while all others were silenced.
But the issue of ethnicity was more complicated. The British had to force Umno, MCA and MIC to form a coalition called the Alliance Party so that independence would not be based on Umno's wishes or interests but based on those of the Alliance Party.
And that was why it took more than a decade to finally see independence declared -- because it took a long time for the Malays, Chinese and Indians to come to an agreement on what we call the Merdeka Agreement.
Today, some of us may view the Merdeka Agreement as outdated or no longer practical. Today that may be true. However, if you consider when this agreement was conjured, that is back in the 1950s, that was the best solution for a smooth transition of power without the danger of a civil war.
As I said earlier, independence for Indonesia, Philippines and India, was quite straightforward. It involved only Indonesians, Filipinos and Indians respectively. For Malaya it was not that straightforward. If it just involved the Malays it would not be so complicated. But then it did not involve just the Malays. It involved the Malays, Chinese and Indians.
It is very easy for those born decades after Merdeka to criticise the Merdeka Agreement and criticise their grandfathers who had agreed to the terms of the Agreement. But that was the best solution at that time. And it was a solution of compromise where everyone had to sacrifice something to gain something else.
In short, it was a solution on how the Malays, Chinese and Indians could keep the peace.
Nevertheless, it was an uneasy peace. It was not a marriage of love. It was a marriage of convenience. It was a union of diverse interests to ensure that everyone had a place under the Malayan sun and no one need fear for their lives.
This uneasy peace was not always problem free. From time to time, the peace was tainted by racial skirmishes, religious conflicts, and so on (until today, in fact). But the fact that none of us have taken to the street to kill our neighbours (other than some incidences here and there, the worst being May 13) proves that somehow what we agreed in the 1950s has worked to a certain degree.
Everyone has had to make concessions. For example, say Barisan Nasional wins Penang and Umno has more seats than MCA and Gerakan, a Chinese from either MCA or Gerakan would still be made the Chief Minister. That is the 'unwritten agreement' -- that a Malay would never be the Chief Minister of Penang.
The 'correct' thing would be since Umno has more seats than MCA and Gerakan then an Umno man should be Chief Minister. But we cannot always be 'correct' when we talk about compromise. Sometimes we need to be 'incorrect' to be able to compromise.
The younger generation, those born long after the 1950s, need to understand this. And they need to understand plus respect both the letter and the spirit of what our Founding Fathers (or founding grandfathers for many of us) tried to achieve and did to a great extent achieve. You have to be very careful about 'rocking the boat' lest we trigger what the British and our grandfathers tried very hard to avoid.
Many of you feel that your youth gives you carte blanche or the passport to say what you want and to hell with what others may feel. That is most irresponsible and is an act of treason. Yes, any attempt to trigger a civil war is an act of treason.
I am one person who has advocated freedom of opinion, freedom of choice, freedom of thought, and so on. Hence I support freedom of speech, freedom of religion, freedom of lifestyle, plus more. I have said this for quite some time now.
And against that backdrop I respect the choice of Muslims to leave Islam, the choice of Christians to use Allah, the choice of anyone to enter into gay unions, and much more.
Nevertheless, after saying all this, I also recognise the need to temper this with respect for the sensitivities of different segments of society. Hence I accept that we cannot look at things in absolutes but as a balance.
For example, live as a gay couple if you wish but do not make an issue out of it by forcing the government to recognise gay marriages in Malaysia. Leave Islam if you wish but do not make an issue out of it by forcing the National Registration Department to remove the 'Islam' on your identity card. And so on and so forth.
In short, there are certain limitations and obstacles in making Malaysia a free society. So learn to navigate around it rather then meet in head on and trigger some sort of controversy.
Since 2008 we are seeing intolerance increase, reminiscent of the late 1960s. And this appears to be from the younger generation who, as I said, think that their youth exempts them from being decent and that they can be as nasty as they please. This is going to see serious repercussions if we do not rein in our arrogance. 
I have never been an advocate of Malay supremacy. I pride myself in being more 'Chinese' than Malay. But if even I can get pissed with the Chinese just imagine how those other Malays feel. And just because I say I am pissed with the Chinese that does not mean I am not also pissed with the Malays.
Those who have been following what I write since the 1990s will know that I have said more nasty things about the Malays than I have about the Chinese. While I say 'Cina bodoh' I also say 'Melayu bodoh'.
You have a choice. We can either move forward with even more racial and religious intolerance or we can turn back the clock to what Malaysia used to be back in the 1950s. I was born in 1950 and I just love Malaysia of the 1950s and 1960s. You people who were born after that may not know Malaysia of the era before you were born. But let me assure you it was a beautiful Malaysia.
Violence begets violence. Arrogance begets arrogance. So you decide what you would like Malaysia to be. And once we slide down that slippery slope of racial/religious strife it would be too late and impossible to turn the clock back.
And I am talking to Malaysians of all ethnicities and religious persuasion.
A Young Singaporean Muslim Perspective: I am a Muslim and I am not that offended
Posted: 20 Jul 2013 06:31 PM PDT
The face of hate comes in many sickening form. But when I see Alvin's face, I don't see a hateful person; I just see the face of a troll.
Anonymous writer, The Real Singapore
Dear The Real Singapore,
I wish to remain anonymous as my view may not be the same as most of the older conservative Muslims.
I refer to your article titled: "FAMOUS SEX BLOGGER POSTED A SELAMAT BERBUKA PUASA GREETING OF THEM EATING BAK KU TEH"
When I first saw the "Halal Bak Kut Teh" picture on TRS facebook page, I was irritated but I didn't think much of it. I believed the guy was an idiot and that's it. But I was surprised that the backlash has gotten so big over just a few hours. I was disappointed to see so much hate comments being posted by fellow Muslims over this one photo and some even go far as a to post threats of violence and death threats. And now, the couple is facing up to 15 years in jail and heavy fine over this one photo which really saddens me as thieves and people with assault charges usually gets much less.
Why I am not offended? I actually have a different perspective on the issue. I subscribed to a few foreign news channels like Al Jazeera and The Young Turks and I have seen the faces of REAL HATE. I have seen people like Pastor Terry Jones which called for the burning of the Quran. I have seen a group of Islamophobic Americans gathered to throw hateful slurs at a mosque event in California. I have seen the absolute disrespect of Nakoula Basseley Nakoula and his blasphemous film which he called "The innocence of muslims". I have seen the bigotry and also the sympathy of the people of Texas in ABC news experiment "What would you do?" when Muslims are discriminated. I have seen a Hispanic woman pushing a Muslim man onto an oncoming train, killing him, just because he was Muslim. And the worst of late, I have seen the genocide of the Muslim Rohingya people by the so called "Buddhist" Burmese.
PAS still riding on spat between Idris and Ahmad Said
Posted: 20 Jul 2013 04:35 PM PDT
(The Star) - With four days of campaigning left, PAS continues to ride on the spat between Mentri Besar Datuk Seri Ahmad Said and his predecessor Datuk Seri Idris Jusoh.
In its latest attack, PAS claimed that the stalled RM400mil Taman Ilmu project in Tembila here was another "victim" of the Idris-Ahmad Said feud.
Kuala Terengganu MP Datuk Raja Kamarul Bahrin Shah Ahmad said the 175ha education hub, started by Idris, was abandoned under Ahmad Said's administration.
He claimed that the project, which began in 2005, was terminated by the current mentri besar although it had already been 80% completed.
"We estimate that about RM50mil is needed to finish the project but the current state government would not spend that money," Raja Kamarul Bahrin said here yesterday.
"Education is very important to the people in Besut and Terengganu, Instead, Ahmad prefers to concentrate on expensive, but non-beneficial projects like the Kemaman Zoo and the Tasik Kenyir tax-free zone."
He claimed that due to the delay, the buildings had not been certified fit while two of these had structural problems.
"It's clear that Ahmad has no regard for projects implemented by Idris. The infamous collapsed stadium in Gong Badak is another example," said Raja Kamarul Bahrin. "It was built by Idris but collapsed during Ahmad's time. It has not been opened since the collapse in 2009."
Posted: 20 Jul 2013 04:19 PM PDT
Mufti reminds Muslims that beauty contests are forbidden
(NST) - Wan Zahidi reminded Muslims against participating in beauty queen contests because it was forbidden in Islam.

He said an edict on the issue had been gazetted on Feb 8, 1996.
Four Muslim women, who were among 20 beauties selected for the Miss Malaysia/World 2013 finals, have been disqualified.
Official pageant licensee and organiser Datuk Anna Lim said the disqualification was in line with Federal Territory mufti Datuk Wan Zahidi Wan Teh's instructions that Muslim women were prohibited from participating in pageants.
It is learnt that the selection of the four women had created a stir after it went viral on the Internet following a posting in a social media network after Monday's press preview of the contestants in a restaurant in Solaris Dutamas, Mont Kiara.
All the contestants had paraded in dresses.
"I had overlooked the fact that they are Muslims as they are of mixed parentage, and with Malaysia being a multicultural country, I assumed it will be good to showcase our talent.
"However, upon the mufti's advice, I wish to respect Islam and decided to keep them out.
"The pageant will go on and I am enthusiastic about putting up a good show for the non-Muslim contestants," said Lim, a former Miss Malaysia/Universe 1990 and Mrs Malaysia/World 2004/5,
She said she was excited about the pageant as the contestants had the qualities of a beauty queen: looks, personality, intelligence and elegance.
The 16 finalists are Stephanie Lim, Estelle Sim, Melinder Bhullar, Kim Low, L'oreal Mok Shien Ling, Sharmisttha Yoogan, Audrey Loke Pui Yan, Tanisha Kaur, Cassandra Yong, Coco Tan, Jayarubini Sambanthan Muthaliyar, Brenda Chong Ling Wei, Manpreet Kaur, Venus Tan and Sherine Tan.
During the press preview, Lim presented the Society of St Vincent De Paul's chapter president of the St Francis Xavier church, Francis Lai, with a RM10,000 cheque for its children's welfare home.
Miss Malaysia/World 2013 will win RM30,000 and a host of sponsorships.
She will represent the country at the international pageant in Jakarta on Sept 28.
Wan Zahidi reminded Muslims against participating in beauty queen contests because it was forbidden in Islam.
He said an edict on the issue had been gazetted on Feb 8, 1996.
Malay-ness this, Malay-ness that
Posted: 20 Jul 2013 04:04 PM PDT
Yet communal politics is alive and well here. Every year, every month leading up to a by-election, general election, Malaysians are subjected to rumours and hatred is fuelled. Malay supremacy is at stake. The non-Malay bogeymen are out to sap the country dry. Is the 1921 census coming true?
Dina Zaman, MM
When asked the following questions in a closed group on Facebook, "In a 1921 census, the Malays were a minority in their own country because of the British open door migration policy, which served their economic interest. (Hussin Mutalib, Islam and Ethnicity in Malay Politics). Zainah Anwar in a Star 2010 op-ed piece said, political power will always remain in Malay hands. Is this relevant still post-GE13?" the responses were mixed, though a majority disagreed with the sentiment in the question(s).

A number expressed that such sentiments were legitimate during that era, but today, this fear that the Malay race would be extinguished economically, psychologically and physically is irrelevant.

Gregore Lopez, academic, political analyst, activist and visiting fellow at The Australian National University, found the whole idea "... a little rich", and many debunked the notion.

Yet communal politics is alive and well here. Every year, every month leading up to a by-election, general election, Malaysians are subjected to rumours and hatred is fuelled. Malay supremacy is at stake. The non-Malay bogeymen are out to sap the country dry. Is the 1921 census coming true?

Ahmad Fuad Rahmat, academic and Director of Project Dialog (a non-profit organisation dedicated to inter-faith dialogue) wrote in The New Mandala, a website, on the pathologies of Malay nationalism. Rahmat argued that the nationalist agenda of the country is at odds with the realities of Malaysian life.

"The problem begins with the nation-state ideal; for its coherence depends on there being a people deemed as the rightful owners of a land. It is rooted to the belief that territory is property — a thing to own — and that loyalty to the people means, among other things, the readiness to uphold the integrity of territory to ensure it belongs to the nation," Rahmat wrote.

Islam, Rahmat as well as other political observers have noted, has repeatedly become a legal tool of uniting the Malays, and as well as control. For Muslims, Islam is already a way of life but for Malay Muslims, Islam has become an identity crutch.  In another essay, we will discuss what Islamisation is about. But we must think: is the Islam practised in governance today holistic and healthy?

Gaik Cheng Khoo from the University of Nottingham Malaysia, is of the same opinion as Rahmat. "Constitutional patriotism is in fact growing, partly as a response to the concatenation of Islamisation and the discourse of Malay ethnic hegemony (ketuanan Melayu) which perpetuates identity boundaries between Malays and non-Malays and between Muslims and non-Muslims." (2013 Constitutional Patriotism in Malaysian Civil Society)

For non-Muslim Malaysians, and non-Malay Muslim Malaysians, this divide is creating a chasm in their relations with their Malay counterparts. Khoo's paper is a shrewd and objective analysis of Malaysians' shared identities.

What is apparent is that the recent general elections was really not about racial votes, but rather about the discontentment of the middle class. "Today the BN is discredited, particularly among the urban-based educated middle classes and those who have not benefited from its policies, for its abuse of power and its corruption — especially its sponsorship of corrupt networks of patronage and its engagement in money politics."

This sentiment is echoed by a sizeable number of even BN stalwarts who are of a different generation. Their patriotism cannot be denied, but they too want change from old politics. The current style of leadership is not in keeping with this social media savvy, articulate generation.

The latter is part of a global phenomenon, an effect from the failure of governments to meet the rising expectations of the newly prosperous and educated ('The Middle Class Revolution', Francis Fukuyama , The Wall Street Journal, June 29, 2013.)

The middle class, whatever race, creed they are, will be the most powerful impact on politics. The numbers are burgeoning, and this is not a silent group. They are critical, articulate and financially savvy: they will support only the causes they feel passionately about.

Fukuyama quoted a 2012 report by the European Union Institute for Security Studies which predicted that the number of people in that category would grow from 1.8 billion in 2009 to 3.2 billion in 2020 and 4.9 billion in 2030 (out of a projected global population of 8.3 billion).

"The bulk of this growth will occur in Asia, particularly China and India. But every region of the world will participate in the trend, including Africa, which the African Development Bank estimates already has a middle class of more than 300 million people."

"(The) middle-class status is better defined by education, occupation and the ownership of assets, which are far more consequential in predicting political behaviour. Any number of cross-national studies, including recent Pew surveys and data from the World Values Survey at the University of Michigan, show that higher education levels correlate with people's assigning a higher value to democracy, individual freedom and tolerance for alternative lifestyles. Middle-class people want not just security for their families but choices and opportunities for themselves."

Still, the issue of the Malay standing in our country's politics is widely debated. For professionals like JVC (names have been changed to protect their identities) the question of whether Malays will impact the country's governance is relevant. JVC is in his thirties, loves travelling and is widely read. He is proud to be Malay.

"My being biased is simply because throughout history, the Malays have always been a wonderful host. And this has always been taken advantage of. Our 'guests' over the years have become our compatriots, of which in itself a difficult issue to explain. I have no qualms about migration as I think this a basic human right. But being a traveller myself, I will always have that special respect for my host and the country I am in."

The thing was, he observed, that it seemed that "Our 'guests' are unhappy with almost everything with the Malays. From administration to daily living." He accepted the very fact that Malays were to blame for some of the quandary, but this did not mean that the Malays would have to forego their "rights." And this is made complicated knowing that once we were a minority.

"Political hegemony is needed anywhere, much less by the majority. But more often than not, when you have the majority scraping for power, the nation would naturally be in turmoil. And to make it even more difficult, racial polarisation and the mixture that we have now in Malaysia. But to say that political power will always be in Malay hands is a bit childish. This country has gone through a period where non-Malays are controlling the economy and continued to doing so. "

The gist of the issue is trust. A country with mistrust among her citizens will never be short of issues, he concluded.

"Malay-ness" crops up every so often in discussions, and many times, shows the divide between class and education. "The Malays of Yore" that the writer Kam Raslan depicts in his stories are liberal, accepting of others, humorous and remind contemporary Malaysians of a past they would have only read or heard about, a past of a Perfect Malaysia.

And yet on the other hand, there are also many men and women of the same generation who share a deep mistrust of non-Malays. They are not lesser educated, but their political beliefs veer to the right. These prejudices are still apparent among younger, educated Malaysians, whose views have more than raised eyebrows during heated debates on Malaysian politics. This will be discussed later.

* The writer is on a fellowship.
We can't move forward with suspicious minds
Posted: 20 Jul 2013 04:01 PM PDT
In the past, we took it in our stride and rarely let off-colour jokes and remarks get to us. But of late, no thanks to social media and the Internet, any action or remark spreads like wildfire and gets mangled, misinterpreted and embellished along the way.
The Star
SUSPICIOUS minds. That seems to be the state of thinking in our country in these disquieting times. Any action, any utterance is quickly judged on whether it's racial, religious and even gender "unfriendly".
Granted, in a multiracial society, there is the expectation that people should know how to speak and behave so as not to cause offence.
But we know in reality, there is a tendency to typecast or stereotype ourselves and people from other communities. This is an age-old mindset but for the most part, it's harmless. And if anything, it was and still is fodder for jokes and teasing.
In the past, we took it in our stride and rarely let off-colour jokes and remarks get to us. But of late, no thanks to social media and the Internet, any action or remark spreads like wildfire and gets mangled, misinterpreted and embellished along the way.
There seems to be a wilful desire to think the worst of "others". It doesn't matter the source: it can be the Government trying to introduce a compulsory subject in private colleges, or people from one community trying to scale Everest, or high scorers not getting places in their chosen courses, or two foolish young people trying to be funny in their tasteless and ill-conceived joke.
The reaction to all of the above is there is a hidden agenda, an ulterior motive to all such actions. Because of the suspicion, it leads to the desire to hit back, to accuse, to hurt, to mock or even to punish beyond the actual "crime".
More worrisome is the almost- automatic way to look for racial and religious undertones in just about everything, which inevitably leads to people thinking along the lines of Us Against Them.
Sadly, there is a strong belief that the results of the general election on May 5 has worsened race relations. The hearts of the people have hardened against each other.
One group feels betrayed by another, that there is no sense of gratitude for or appreciation of what has been done for them nor the generous accommodation of their demands.
The other group's response is that they have been pushed to the wall and the decades of accepting what they perceive to be biased policies and implementation has gone unacknow­ledged and finally, enough is enough.
Interestingly enough, the lyrics of Elvis Presley's song Suspicious Minds encapsulates this Malaysian dilemma: "We're caught in a trap, we can't walk out ... Why can't you see what you're doing to me when you don't believe a word I say? We can't go on together with suspicious minds, and we can't build our dreams on suspicious minds."
When Malaysia celebrated its 50th year of Merdeka, The Economist commented about the "increasingly separate lives that Malay, Chinese and Indian Malaysians are leading".
The British magazine added: "More so than at independence, it is lamented, the different races learn in separate schools, eat separately, work separately and socialise separately. Some are asking: is there really such a thing as a Malaysian?"
That was six years ago. How do we answer that now?
Posted: 20 Jul 2013 03:55 PM PDT
The writer is baffled over the resistance to the move to make Titas a compulsory subject. Titas was already mandatory for Universiti Kebangsaan Malaysia students more than 30 years ago and it has, he feels, fostered better understanding of different civilisations among the different races.
Wong Chun Wai, The Star
THE move to make Islamic and Asian Civilisation Studies (Titas) compulsory for university students in private institutions from Sept 1 has kicked up a storm.
But for many graduates of local universities, particularly Universiti Kebangsaan Malaysia, it has certainly not raised an eyebrow.
Thirty years ago when I was studying at UKM, it was already mandatory for us to pass the Islamic Civilisation course.
It did not matter what we studied; we all had to pass the paper if we wanted to get our scroll at the end of our studies. No one, even Muslims, was exempted and often there were non-Muslims who were top scorers.
As I can recall, none of my friends was converted into Islam, and certainly this writer did not become a Muslim. We didn't complain about the requirement to pass the ZI course, as it was code-named, as we already knew about the condition when we picked UKM as our choice.
Certainly, taking the course has given me a better understanding of Islam. Like it or not, Islam is the religion of the majority of Malaysians.
The course at UKM was simply an introduction to Islam and it has helped me in the course of my work as a journalist.
As I had sat for Islamic History and Malay Literature in my Sixth Form examination, the ZI course was pretty easy for me. That arrogance and complacency, however, proved to be costly as I did not score as well in ZI as I had expected. The others who did not have that academic background studied harder and performed better in the end.
I still passed the test but it was lectures by the late Datuk Fadzil Noor, who went on to join politics and become a PAS president, and Datuk Dr Haron Din, with his profound story telling of jins and spirits, that caught my interest.
I have continued to collect books on Islam, improving my understanding of the subject, and building up a decent private collection.
Certainly, reading plenty of books on this subject and my ZI classes have benefited me in many ways, particularly in my interaction with friends, colleagues and other acquaintances who are Muslims. I am glad I took the ZI course in UKM.
But I also believe that studying and appreciating the other main religions, especially Buddhism, Christianity and Hinduism, will also benefit all of us.
The idea is not to belittle any religion or to extol one's belief as more superior, but rather to emphasise the commonalities such as compassion, tolerance, love, sharing and peace.
We all call God by different names and we practise our beliefs in different ways but there will always be many common values and areas because we all believe in the importance of goodness and respect for each other.
In fact, students of Islam in UKM, like in other institutions in the Middle East, are also required to study other religions including Judaism and Christianity.
Likewise, students who want to become Catholic priests and Protestant pastors will need to study Islam at their seminaries.
I have been lucky growing up in Penang and later working in Jalan Mesjid Kapitan Keling, previously Pitt Street. It was always a joy to walk past, or at least drive through, the road which has a mosque, a Hindu temple, a Taoist temple and a church located next to each other.
As a child who grew up in the Chulia Street area, where my grandmother's home was located, it was common for me to walk through the Kapitan Keling mosque to take a short cut.
Today, two paintings by the late Penang artist Tan Choon Ghee hang on the wall of my home in memory of my childhood days. There is no religious hang-up of having drawings of a mosque in my home.
In Singapore, schools regularly organise visits to places of worship as part of their extra-curricular activities.
We shouldn't be afraid of learning the religions of all communities. It should not be restricted to just one religion.
Non-Muslims should learn about Islam and at the same time, there is no reason why Muslim students in universities, both public and private, should not study other religions which have been here for centuries.
It should be made compulsory for everyone to study each other's religion in order to have a better understanding of each other.
In this period of Ramadan, breaking fast with our Muslim friends and colleagues is certainly encouraged. It will be a good way to understand each other's faith.
'Alvivi' practising free speech, no need to prosecute, lawyers say
Posted: 20 Jul 2013 03:50 PM PDT
(MM) - Putrajaya should not have taken such stern action on sex bloggers "Alvivi" for their Ramadan insult, several lawyers have said, arguing their case for free speech in a country moving towards greater civil freedom.
They said freedom of speech and expression should only be restricted when there is a threat to public order and national security, but not to punish individuals who were merely "ignorant" to the sensitivities of others.

"Freedom of speech would invite insult to religion… but it is not ground to restrict freedom of expression unless it is a threat to national security or public order," civil liberties lawyer said recently.

"So it cannot just be because the religion is insulted, or rather, the followers of that religion felt insulted.

"There must be something more, something which threatens national security or public order...something that would require state intervention," he added.

Article 10 of the Federal Constitution assures Malaysians the right to freedom of speech and expression, freedom of assembly and freedom to form associations.

But according to human rights lawyer Fadiah Nadwa Fikri, such freedoms in Malaysia have never been respected as absolute and often come with restrictions.

She said the blogger duo - Alvin Tan and Vivian Lee - had not likely meant to incite violence with their actions and were merely being mischievous.

"Maybe they were just being insensitive or ignorant...but it does not warrant prosecution at all," Fadiah added.

Better known as "Alvivi", a contraction of their two first names, 25-year-old Tan and Lee, 24, had stirred up a hornet's nest last week when they posted a mock "Selamat Berbuka Puasa" (breaking of fast) greeting on their Facebook page that showed them eating "bak kut teh", and describing the soupy pork dish as "wangi, enak, menyelerakan" (fragrant, delicious, appetising).

The picture also included a "Halal" logo, although the consumption of pork is forbidden to Muslims.

They were hauled in for questioning by the Malaysian Communications and Multimedia Commission (MCMC) last week, released and picked up again by the police on Thursday morning for displaying the picture deemed offensive to Muslims.

The same day, both Tan and Lee was slapped with triple charges under the Sedition Act, the Film Censorship Act and the Penal Code, not just for their Ramadan insult but for a previous offence of posting pornographic images on the Internet.

They claimed trial to the charges but were denied bail after prosecutors argued that setting setting them free would inspire them to repeat their offences.

The bail denial invited insult on the authorities, who were called out for allegedly practising double-standards.

Pakatan Rakyat (PR) lawmakers and civil society leaders argued that while swift and stern action was taken on "Alvivi", the same treatment had not been accorded on others guilty of past racial slurs, like Perkasa's Datuk Ibrahim Ali and Datuk Zulkifli Noordin.

Syahredzan said it was likely due to pressure from Muslim Malaysia that had led the government to act drastically.

Fadiah, however, accused the authorities of playing politics and attempting to manipulate voters.

Lawyers for Liberty co-founder Eric Paulsen agreed with the notion, saying the government should not flare up the situation and make an example of the blogger duo.

He labelled the swift action on "Alvivi" as an overkill, saying despite the duo's insensitive actions, there was disproportionality, double standards, selectiveness and bad faith in their prosecution.
Kuala Besut penentu masa depan Najib?
Posted: 20 Jul 2013 03:43 PM PDT
Semua sudah tahu yang Mohd Najib menghadapi tekanan hebat sebagai PM dan Presiden Umno setelah gagal memperbaiki prestasi BN dalam PRU 5 Mei lalu. Malah pencapaian beliau lebih buruk daripada Abdullah pada tahun 2008.
A Kadir Jasin, TMI
Mengulas dalam tampalan yang lalu, pembahas "drlangitbiru penang" berkata: "Dato' tak berminat ke nak ulas PRK Kuala Besut?"
Berminat, tetapi oleh sebab saya tidak mengikutinya dari dekat saya hanya boleh mengulas berpandukan apa yang saya baca dalam media arus perdana (MAP) dan media alternatif.
Kalau ikut penilaian MAP, Barisan Nasional (Umno) akan mengekalkan DUN Kuala Besut dengan kemenangan besar – sama seperti yang mereka ramalkan untuk PRU 5 Mei lalu.
Tetapi kalau kita ikut sejarah pilihan raya kecil Terengganu, BN tidaklah boleh terlalu yakin. Pertama, BN pernah hilang kerusi kepada PAS dalam PRK di Terengganu dan yang kedua PAS mengukuhkan kedudukan di Terengganu dalam PRU lalu.
Tidak sampai setahun selepas PRU 2008, Ahli Parlimen BN Kuala Terengganu, Razali Ismail, meninggal dunia. Allahyarham menang PRU 2008 dengan kelebihan undi 628 saja.
BN meletakkan Wan Ahmad Farid Wan Salleh, orang kanan Perdana Menteri waktu itu (Tun Abdullah Ahmad Badawi). MAP menguar-uarkan kemenangan besar bagi BN. Dia kalah kepada calon Pas, Mohd Abdul Wahid Endut, dengan defisit undi sebanyak 2,631.
Tidak mustahil hal yang sama berlaku di Kuala Besut pada 24 Julai ini. Cuma kelebihan undi bekas ahli Dewan Undangan Negeri (DUN) BN, Allahyarham Dr A. Rahman Mokhtar, adalah besar.
Dia memperoleh 8,809 undi manakala calon PAS, Napisah Ismail, mendapat 6,375, memberikan majoriti 2,434.
Apa yang tersirat di sebalik kenyataan Khairy
Apa yang menjadikan PRK Kuala Besut menggiurkan adalah kenyataan Ketua Pemuda Umno, Khairy Jamaluddin, bahawa keputusannya kritikal bagi BN dan Perdana Menteri.
Semua sudah tahu yang Mohd Najib menghadapi tekanan hebat sebagai PM dan Presiden Umno setelah gagal memperbaiki prestasi BN dalam PRU 5 Mei lalu. Malah pencapaian beliau lebih buruk daripada Abdullah pada tahun 2008.
Walaupun Umno menang lebih banyak kerusi Parlimen tetapi Mohd Najib tidak berjuang atas landasan nasionalisme Melayu dan Islam sebaliknya atas nama 1Malaysia dan "Sokong Saya Undi BN" serta menjulang pengundi Cina dan India sebagai penyelamat BN.
Jadi kalau ada cabaran dalam pemilihan agung Umno akhir tahun ini, kedudukan Mohd Najib terancam. Selepas Almarhum Tunku Abdul Rahman Putera pada tahun 1969, Mohd Najib adalah PM dan Presiden Umno paling lemah dalam sejarah pasca PRU.
Berbalik kepada kenyataan Khairy yang dilaporkan secara meluas oleh media alternatif tetapi tidak oleh MAP, saya menganggapnya sebagai mengandungi makna yang mendalam.
Kita tentu masih ingat bahawa Khairy berada di sisi Abdullah apabila bapa mertuanya diasak meletakkan jawatan setelah gagal mempertahankan suara dua pertiga dalam PRU 2008 dan terpaksa berundur tidak lama setelah BN kalah dalam PRK Kuala Terengganu.
Kekalahan BN dalam PRK Kuala Terengganu mengukuhkan tuntutan penentang Abdullah agar beliau meletakkan jawatan. Abdullah meletakkan jawatan pada 3 April 2009.
Govt's appeal over Anwar Sodomy II starts tomorrow
Posted: 20 Jul 2013 03:38 PM PDT
Rita Jong, TMI
The government's appeal against opposition leader Datuk Seri Anwar Ibrahim's sodomy acquittal will be heard at the Court of Appeal in Putrajaya for two days, starting tomorrow.
Anwar was freed by the Kuala Lumpur High Court in January last year of sodomising his former aide Mohd Saiful Bukhari Azlan at the Desa Damansara condominium between 3.10pm and 4.30pm on June 2008.
The much publicised trial saw local and foreign journalists covering it extensively.
The judge who presided over the case, Datuk Mohd Zabidin Mohd Diah had acquitted the opposition leader after questioning the integrity of the samples taken in the case.
He had ruled the samples were tampered with and were not safe to reply on the DNA results obtained by the chemist as the investigating officer DSP Jude Pereira had opened the plastic bag containing samples.
With that, Anwar was freed at the end of the defence stage.
Twenty-seven prosecution witnesses and seven witnesses testified in the trial, which spanned more than three years.
Anwar himself had testified in his defence, from the dock. His case received much hype not only on the alleged incident alone, but there were also subsequent incidents, which added to the drama following the trial.
Former solicitor-general II, Datuk Mohd Yusof Zainal Abiden, who led the prosecution team, had retired early last year and entered into private practice after the trial ended.
Posted: 20 Jul 2013 03:32 PM PDT
With all the racial tension and unhappiness taking place, it is a wonder how Najib intends to pull off the national reconciliation agenda.
The word "Allah" has been used by the Sikhs and Christians for a long, long time or for that matter Arab Christians have been using the term "Allah" for over 600 years before the Muslims began doing so?
Jeswan Kaur, FMT 
Former prime minister Dr Mahathir Mohamad keeps insulting the non-Malays all the time and not a word comes of concern comes out from the mouth of the country's leading party, the Barisan Nasional alliance.

Likewise, Mahathir's protege, Ibrahim Ali who founded the Maly  extremist party Perkasa and his deputy Zulkifli Noordin who have little to fear each time they take pot-shots at the non-Muslims.

Then there are others in powerful positions who keep stirring racial tensions by warning the non-Malays to refrain from using the word 'Allah'.

The word "Allah" has been used by the Sikhs and Christians for a long, long time or for that matter Arab Christians have been using the term "Allah" for over 600 years before the Muslims began doing so?

The word "Allah" is used 12 times in the Sikh holy scripture, the Guru Granth Sahib, by Sheikh Farid, Guru Nanak and Guru Arjan Dev while Sant Kabeer has uttered the word 18 times.

Despite that, Umno continues to live by its fallacy that only Muslims have the right to use the word "Allah" despite the fact that the term has been used by the Sikhs and the Arabic-speaking Christians of Syria and the rest of the Middle East.

Now Kedah menteri besar Mukhriz Mahathir has decided to follow in the footsteps of the rest by barring the non-Malays there from using the word 'Allah'.

National reconciliation not happening

The country's Prime Minister Najib Tun Razak talks a great deal about unity and national reconciliation but when politicians like Kinabatangan MP Bung Mokhtar Radin accuses the non-Malays of causing trouble and violating the Federal Constitution when they use the word 'Allah', why does the premier not feel compelled to do the right thing i.e. defend the non-Malays?

And as long as insensitive and racist politicians like Ibrahim contine to enjoy 'immunity' and go unpunished for insulting the non-Malays, there is no hope for any national reconciliation.

Ibrahim had once publicly demand that Malay Bibles be burnt and yet there was nothing seditious about what he had said.

Just as worrying is the warped outlook displayed by Perak mufti Harussani Zakaria who  last year said that non-Muslims who insist on using the word "Allah" to refer to their Gods should convert to Islam if they refused to accept that the word belongs only to Muslims.

The controversial cleric also went on to accuse the Christian community of intentionally provoking Muslims by pressing on with their demand to use "Allah" in their holy book.

Pressuring, threatening and intimidating the non-Malay communities of this country to accept that the word 'Allah' is exclusive only to the Muslims is definitely not helping as far as calling it a truce between Malaysians of diverse faith goes.

What is worrying is that there is no stopping the ultra-Malay politicians from  pursuing their agenda of condemning the other faiths and portraying Islam as an antagonistic religion.

When bloggers Alvin Tan and Vivian Lee published a photograph in Facebook, greeting Muslims "Selamat Berbuka Puasa" by eating Bah Kut Teh ( a dish with pork serving), it was a case of 'do or die' for Umno, the country's largest political party.

In the end, with pressure coming down hard on the couple, they were  charged under Section 4 (1) (C) of the Sedition Act 1948 for allegedly insulting Islam and the holy month of Ramadan. Their bail was rejected and the two went sent off to jail, with Tan to the Sungai Buloh Prison and Lee to the Kajang Prision.

If found guilty, Tan and Lee could face a three year imprisonment or a fine, or both.

Maybe Attorney-General Abdul Gani Patail found it "easier" to prosecute the young couple but not the nation's real trouble makers, i.e. Ibrahim, Zulkifli etc for sowing racial discord?
Posted: 20 Jul 2013 03:25 PM PDT
Here are probably eight things you would have to consider before speaking in Malaysia to avoid having a 'seditious tendency'.
By JoFan Pang, FMT

To kick-start this collaboration between MyConsti and FMT I'm sure many would appreciate a brief description of the Constitution.
Most would know that Malaysia is a nation which practices constitutional supremacy. That basically means that the Federal Constitution of Malaysia is the highest law of Malaysia and it defines our whole existence in this country. It defines the power of the Yang di-Pertuan Agong. It also sets out the three branches of government (Parliament, Executive, Courts) and states all of their roles and functions.

And when I said that the constitution defines our existence in this country I was not exaggerating.

From the very moment you step out of your house every morning (freedom of movement), say goodbye to your family (freedom of speech), gather with your colleagues at work and hang out with your friends at night (freedom of assembly) to performing your religious obligations (freedom of religion) as well as your very identity as a Malaysian citizen (citizenship).

All these freedoms are granted to you by the Constitution, and it is also through the Constitution where you seek protection for all these freedoms. These are what we call 'constitutional rights', what we all are entitled to have.

Hence, any action taken by authorities or laws legislated by parliament which we feel breaches our constitutional rights can be challenged in court.

Recently, we have witnessed many cases where people were arrested and charged under this mysteriously powerful law called the Sedition Act 1948 ('Akta Hasutan 1948'). This law was enacted by the British in 1948 to combat the communist insurgency.

However the Act was never used to prosecute anybody until after Merdeka, when it was primarily used on opposition figures.

The most recent investigations and charges made under this Act will be the case of the five speakers in a particular forum and a woman who allegedly spoke against the Yang Di-Pertuan Agong on Facebook.

Even Zunar, the cartoonist was charged under this Act and is now appealing to the Court of Appeal.

So under this Act, you may be liable for a criminal offence by just, well, saying things. But what exactly are these things?

Section 4 of the Act provides that one would be liable for sedition if such words uttered (or published) have a "seditious tendency".

Linguistically speaking, the sentence is worded in such a literal sense it is as if it is the same as claiming that "I'm hungry because I am experiencing a hunger tendency".

But that is not true.

Stirring up emotions

The meaning of these two words is provided under Section 3. These two words essentially mean words that have a tendency to generally stir up emotions against the government or the Ruler or even towards the courts and to provoke racial tension.

As vague as this short phrase may be, its implementation, after 65 years have been quite settled.

For all you law students, relevant authorities interpreting the meaning of these words are PP v Ooi Kee Saik & Ors [1971], PP v Fan Yew Teng [1975], PP v Oh Keng Seng [1978] and PP v Param Cumaraswamy [1986].

For those who are older, you might have seen these high profile cases. For those of you who aren't, at the very least, you have the luxury of Google.

Based on the four cases mentioned, these are probably eight things you would have to consider before speaking in Malaysia to avoid having a 'seditious tendency':

1. Seditious words have to be spoken by the accused. [PP v Ooi Kee Saik & Ors]

Yes, being Captain Obvious, I thought you may want to know that this is generally what all the prosecution has to prove to presume that you have intended to stir up hatred or contempt towards the relevant parties provided under Section 3.

2. Immaterial whether statement is true or false. [PP v Oh Keng Seng]

Because as long as the statement made is perceived to be able to cause the consequences discussed in Section 3, it has a seditious tendency and the accused will be guilty.

3. Constructive criticism towards government policy for change or reform is safe speech. But if court is satisfied that speech is clearly aimed at stirring up hatred, contempt or disaffection towards the government (or the YDPA), it shall be caught within s.3(1) of the Act. [PP v Ooi Kee Saik & Ors]

Basically it is okay to criticize the government and its' policies but that criticism cannot stir hatred or excite disaffection towards these parties.

4. 'Excite disaffection' in relation to a government refers to the implanting or arousing or stimulating in the minds of people a feeling of antagonism, enmity and disloyalty tending to make government insecure. [PP v Param Cumaraswamy]

Well, we all have our insecurity issues, don't we?

5. Section 6(2) provides that a person shall not be convicted under S4(1)(c) or (d) if he did not authorize the publication or has no reason to believe that the publication had a seditious tendency. [PP v Ooi Kee Saik & Ors]

So the only way publishers can get off the hook is to prove that they are completely unaware of it.

6. The courts must determine sedition tendency by using the general impression that a normal person has upon reading the statement. [PP v Fan Yew Teng]

This is probably the simplest yardstick to grasp "seditious tendency"

7. It is unnecessary for the prosecution to specify in charge which of the 6 tendencies under S.3 of the Act that the accused has violated. Judge may determine it in trial. [PP v Param Cumaraswamy]

Judges will honestly ask themselves if statement has tendency to cause those consequences. They would act like juries in our jurisdictions which does not have the jury system.

8. Words are seditious if they are likely to incite or influence the audience addressed or if they are likely to incite or influence ordinary people even though the audience addressed was unaffected by the words [PP v Param Cumaraswamy]

It does not matter even if the audience is generally fine with it, as so long as it is likely to influence other people, it is seditious.
'Allah' a journey, not controversy
Posted: 20 Jul 2013 03:16 PM PDT
THE ALLAH CONTROVERSY, again?: a must-read essay for priests, politicians, professors, peasants, punk rockers ...
By Azly Rahman
FROM THE BOOK THE ALLAH CONTROVERSY AND OTHER ESSAYS ON MALAYSIAN HYPERMODERNITY by Azly Rahman, (Kuala Lumpur: SIRD/GERAKBUDAYA, April 2013)

Only in Malaysia is the world perhaps witnessing a raging debate on who has the patent to the word 'Allah'; simply translated as 'the/that god.' It seems to be a seasonal debate to get the political parties to wrestle over the linguistic or semiotic of the word; one that connotes and denotes 'the Force of Divinity' that Man has attempted to understand, revere, love, and fear yet can never comprehend.
This is simply because we are in a matrix of truth and representation, and in a prison-house of language unable to see what the Ultimate Reality looks like.
What's in a name? Maybe nothing. Maybe everything. And even more so this Shakespearean "a rose is a rose" type of problematique seems relevant in a world of political manipulations such as in Malaysia when race and religion are the twin determinants of political evolution.
The debate on the origin of the word 'Allah' is obviously interesting as a topic of dissertation or as an inquiry theme in fields such as bio-semantics, bio-semiotics, linguistic philosophy, philology, or the study of the transcultural flow of language as yours truly embarked upon on the origin of the words 'Cyberjaya' and 'Putrajaya' in a dissertation submitted to Columbia University, a few years back.
To ascertain the origin of the word 'Allah' might also yield those studying it to also explore the origin of the concept of 'god', 'religion', 'scriptures', and even the notion of soteriology in the study of religion; a human enterprise that began with the agriculture society and what the sociologist Karl Wittfogel would term as the 'hydraulic societies'.
The attempt to name 'god' and to call it by 'special nouns' have been a human cognitive exercise since Man has been trying to figure our what causes his crop to do well or to be damaged or destroyed, the night to go dark and the sun to illuminate, or the fate of his or her clan as the tribe moves from one planting area to another after slashing and burning crops.
The search for 'god', perhaps noted as early as the discovery of cave paintings in Southern France moving on to the conceptualisation of the Divine and Ultimate Reality, to the birth of Zorastrianism, to Judaism, to Christianity, and to Islam (in the Fertile Crescent) and in the non-monotheistic conception of it in cultural philosophies such as Hinduism, Jainism, Buddhism, and Sikhism (in the Indus valley).
These are ways that Man has tried to name the un-namable, explain the unexplainable, and conceive the unconceivable.
I am not sure if there have been controversies or people killing each other over who has the right to the name of this or that god. The Romans and the Greeks have gods in common playing different roles, but I have not come across crisis and conflict in such naming of gods in these two civilisations.
READ MORE HERE:
http://azlyrahman-illuminations.blogspot.com/2013/07/the-allah-controversy-again-must-read.html
In Najib's policies, Dr M sees failure and liability
Posted: 20 Jul 2013 02:39 PM PDT
In the interview with Utusan, Dr Mahathir again censured the Najib government for abolishing preventive laws as western-centric, blaming it for what he saw as increased foreign meddling in Malaysia's domestic affairs.
(The Malay Mail) - Tun Dr Mahathir Mohamad, once an ardent supporter of Prime Minister Datuk Seri Najib Razak, is now dousing the latter's policies with cold water, calling his cash aid scheme ineffective and finding fault with his law reforms.
In an interview with Utusan Malaysia's Sunday edition, the still-influential Mahathir (picture) criticised Najib's People's 1 Malaysia Aid (BR1M) as "having no effect", and claimed Putrajaya's repeal of preventive laws like the Internal Security Act (ISA) could subject Malaysia to foreign interference.
"Actually, what was given did not have any effect," replied Dr Mahathir, who served as prime minister for 22 years, when asked why the Najib administration's effort to help all races with cash aid had failed to bring about a better Barisan Nasional (BN) performance in Election 2013.
"Those who received the aid were not even thankful, let alone if they were opposition supporters, because to them that it was their money…maybe some quarters thought if the voters received money they would be satisfied when the money was actually insufficient. How long could it have lasted anyway?" he said.
The renewed criticism towards Najib comes amid talks that the ex-premier no longer supports the present prime minister despite reports of Dr Mahathir vowing to back a no-contest call for the Umno presidency in a move that would see the former's position as prime minister secured.
But political observers noted that Dr Mahathir, who was instrumental in installing Najib as prime minister by ousting Tun Abdullah Ahmad Badawi, had been very critical of the Najib government, often chiding its policies, including political reforms, in closed-door meetings with corporate and NGO leaders over the past months.
In the interview with Utusan, Dr Mahathir again censured the Najib government for abolishing preventive laws as western-centric, blaming it for what he saw as increased foreign meddling in Malaysia's domestic affairs.
"This is all our fault because we cannot control it after we abolished laws that had previously protected our interests like the ISA. We abolished them because we wanted to be more liberal — when countries like the US and Britain also have laws similar to the ISA.
"They can arrest someone and detain them for 10 years and even hang them without trial. We detain someone at the most for two years, then we release them, it's not like we murder them," he said.
The Internal Security Act (ISA), along with other deterrent laws like the Emergency Ordinance (EO), were abolished as part of Najib's promise to implement political reform and improve civil liberties.
The Najib government had also vowed to repeal the Sedition Act although the arrests of dissenters under the law and renewed right-wing pressure that preventive laws be reinstalled have raised questions as to whether Najib will stick to his guns and see through his reforms.
Dr Mahathir, whose tenure was marked by the widespread use of such laws to silence the opposition, has also joined the growing list of those who want the ISA and EO reinstated.
"When the country is more open, more foreigners will try and influence our politics. For the US, they blatantly change a government and anyone seen as against them is ousted," the former prime minister said when arguing in favour of the need for preventive laws.
Although Dr Mahathir is said to have endorsed a no-contest call for the top two positions in Umno, party intrigues could see Najib and his deputy Tan Sri Muhiyiddin Yasin challenged, party observers note. Whether the two win unchallenged would depend on the feedback received at Umno divisional meetings and Najib's success at managing the party's internal factions.
Some 145,000 out of Umno's 3.5 million members will vote directly for all posts in the party elections this year, under new rules enforced to ensure corruption will not skew the results.
The party's Supreme Council had already agreed last month that the top two posts would not be contested but several senior leaders have said contests for all posts would make Umno more democratic.
Kredit: www.malaysia-today.net