Klik GAMBAR Dibawah Untuk Lebih Info
Sumber Asal Berita :-
---
In Halim Saad suit, Pakatan suggests a Mahathir legacy of graft and cronyism
Posted: 08 Jun 2013 12:42 PM PDT
The tycoon is considered a Bumiputra corporate posterboy of the Mahathir era. 
(TMI) - Tycoon Tan Sri Halim Saad's massive legal suit against the government underlines the widespread corruption that typifies the Mahathir-era where the line between business and politics was blurred to help the ruling Umno amass an empire of wealth, said Pakatan Rakyat (PR) leaders.
Opposition leaders believe the suit, set to be one of the biggest corporate battles in the country, will also test the Najib administration's seriousness in tackling high-level corruption as they expect the legal battle to expose more gruesome details on Umno's dirty corporate ties.
"This is yet another legacy of Tun Dr Mahathir (Mohamad)," DAP lawmaker Liew Chin Tong told The Malaysian Insider, referring to the longest-serving former prime minister whose administration had spearheaded a Bumiputra corporate advancement project that helped create a pool of Malay tycoons like Halim.
"When it comes to corruption and cronyism, we know Umno is corrupt and filled with cronies. What we want to know now is, who is getting all that money. That's what the people want to know," he added.
Halim has mounted a massive legal challenge against the government to demand full settlement of an over RM2 billion deal that forced him to relinquish his controlling stake in Renong Bhd more than a decade ago.
According to digital business magazine, The Edge Review, Halim, once the sole corporate nominee of the ruling Umno, was offered RM1.3 billion in cash and property as well as control of a private waste management company, roughly valued at RM2 billion, in exchange for his disposal of Renong in the 2001 agreement.
Citing people familiar with Halim's suit, the magazine reported that the business magnate had since only received RM165 million despite giving up his business empire and is seeking the remainder.
The move comes as a shock since Halim's tenure in Renong was marred by questionable decisions. It is widely perceived that he had failed to rein in Renong's growing debts, which allegedly forced the government to take over his stake in the conglomerate through state investment arm, Khazanah Nasional Bhd.
Liew said the Halim saga was among the many failures of Dr Mahathir's Bumiputra corporate advancement project, citing other controversies like the legal battle between national carrier MAS and its former chief executive officer Tan Sri Tajuddin Ramli and the Forex scandal in 1983.
Read more at: http://www.themalaysianinsider.com/malaysia/article/in-halim-saad-suit-pakatan-suggests-a-mahathir-legacy-of-graft-and-cronyism/ 
Turks Angry Over Dearth of Protest Coverage by Established Media
Posted: 08 Jun 2013 12:38 PM PDT
A television at a bar played a speech by Prime Minister Recep Tayyip Erdogan this week in Istanbul 
(The New York Times) - The Turkish government blames Twitter. Many Turks point their fingers at a cowed news media.
As protesters took to the streets of Istanbul and other cities, confronting security forces wielding water cannons, plastic bullets and tear gas, the leading Turkish television channels stuck with scheduled programming: a cooking show, a nature documentary, even a beauty pageant. To find out what was going on — and, the government maintains, to fuel the violence — Turks turned to Twitter and other social media.
On Wednesday came the backlash. The semiofficial Anatolia news agency said the police had detained 25 people on suspicion of using Twitter to incite crime. The arrests underline Prime Minister Recep Tayyip Erdogan's antipathy for social media, which he denounced on Sunday as "the worst menace to society."
Mr. Erdogan singled out Twitter for what he called its role in escalating protests that began last week in Taksim Square in Istanbul and quickly spread to other cities, saying, "The best examples of lies can be found there."
Critics of the government acknowledged that misinformation flourished on Twitter and other social media, with incorrect reports that the crackdown had resulted in large numbers of deaths, and digitally altered photos said to be of victims.
But they added that the rumors spread because the established news media were guilty of a lie of omission.
"Of course there is a dark side to Twitter," said Asli Tunc, a media professor at Istanbul Bilgi University. "But if the mainstream media had done their job better, there would be less of this."
Read more at: http://www.nytimes.com/2013/06/07/world/middleeast/turks-angry-over-dearth-of-protest-coverage-by-established-media.html?smid=tw-nytimes&_r=1& 
Bikinis banned at 2013 Miss World pageant in Indonesia
Posted: 08 Jun 2013 12:36 PM PDT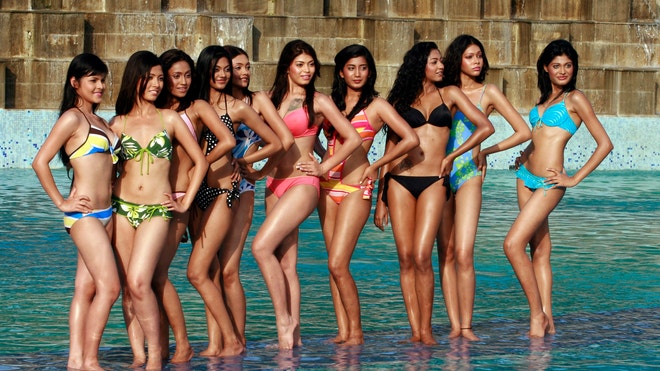 (Fox News) - Miss World has axed the famed bikinis from this year's pageant in Indonesia, replacing the skimpy swimsuits with conservative beach sarongs amid mounting protests from hard-line Muslim groups, organizers said Thursday.
All of the more than 130 contestants will be required to wear Bali's traditional long sarongs instead of the sexy bikinis that are historically part of the competition, said Adjie S. Soeratmadjie of the RCTI, the official broadcaster and local organizer.
The pageant will be held Sept. 28 on the resort island of Bali and in Sentul, an area near the capital, Jakarta. Indonesia is the world's most populous Muslim country.
"There will no bikini in this year's Miss World pageant to respect our traditional customs and values," Soeratmadjie said, adding that the London-based Miss World Organization is on board with the decision.
"This is a sensitive issue in Indonesia. We have discussed it since last year and they have agreed," he said.
The chairwoman of the Miss World Organization, Julia Morley, confirmed that none of the 137 contestants would wear a bikini.
"Indonesia is designing for us a very beautiful one-piece beachwear, and I'm very happy with them," she told The Associated Press by phone from London, adding that the pageant will include a special beachwear fashion show.
"I don't think Indonesia is the only country that has that culture," Morley said. "But we like to work in the manner respectful to every country, and I cannot see why when you go to somebody's country you should not behave respectfully."
Read more at:
http://www.foxnews.com/entertainment/2013/06/06/bikinis-banned-at-2013-miss-world-pageant-in-indonesia/#ixzz2VgdU4tOn
Bloggers stage protest, call on new MDA rules to be withdrawn
Posted: 08 Jun 2013 12:32 PM PDT
(Today Online) - "The government refuses to put it into law, that non-commercial sites will never be regulated... What isn't said speaks louder"  
A group of bloggers expressed deep-seated concerns over the newly introduced licensing regime for news sites at the Free My Internet protest on Saturday, despite the Government's recent assurances that it maintains a "light touch" approach to the Internet and the new rules would not limit public discourse.
The 15 speakers at the three-hour long protest at Hong Lim Park called on the Government to withdraw the new rules, which kicked in on June 1.
Key among the bloggers' concerns was that future governments might not abide by the present Government's recent stand that criticism of government policies will be allowed. Minister for Communications and Information Yaacob Ibrahim had said on Monday that news reports and comments critical of government would not be targeted under the new regime, as long as they are accurate and not misleading.
This puts "too much trust in the regulators", according to blogger Visakan Veerasamy. "Even if they make perfect decisions, who's to say that future politicians won't exploit the flimsiness of this policy? How can we be sure that such authority won't be abused? The best medicine is self-government."
He likened it to parents teaching their children how to use the Internet responsibly, instead of through punitive measures.
Many speakers also criticised the broad definition of what constitutes a news website, which the Media Development Authority had given as "any programme containing any news, intelligence, report of occurrence, or any matter of public interest, about any social, economic, political, cultural, artistic, sporting, scientific or any other aspect of Singapore in any language".
Former Nominated Member of Parliament Siew Kum Hong, who sent a message to be read out at the protest as he is overseas, felt that despite Dr Yaacob's assurances, they have not been written into the regulation, thus creating more uncertainty.
Read more at: http://www.todayonline.com/singapore/bloggers-stage-protest-call-new-mda-rules-be-withdrawn 
Let's run Singapore like SGP Pte Ltd
Posted: 08 Jun 2013 12:29 PM PDT
I would even go so far as to propose that prospective citizens be required to pay for the privilege to become Singaporean, in the same way one should have to pay for newly issued shares in a company. 
Charles Tan Meah Yang, Today Online 
Singapore has often been criticised as being run too much like an MNC: We are ruthlessly efficient, have an unhealthy focus on making money, and so on.
I am still not convinced that there is anything wrong with these attributes – our efficiency is a rare and valuable strength in a largely inefficient world, and I would posit that keeping a keen eye on the bottom line is crucial in ensuring we leave behind a legacy of unlimited opportunity, not debt, for our children.
This analogy has set me thinking, however. What if we tried something radical and really did run our country as we would a corporation?
There are some striking similarities between the two. Like citizens of a country, shareholders of a corporation get to vote; they elect a board of directors to act on their behalf (as we do our Members of Parliament), and C-level executives (like government Ministers) keep things running smoothly.
Like politicians, directors all have to be re-elected after a certain term and must therefore work to keep shareholders happy. The crucial difference, however, lies in the rights and responsibilities associated with being a "shareholder".
CREATE VALUE FOR SHAREHOLDERS
Unlike a corporation, every citizen is limited to one share and one vote, neither of which can be sold or traded because unlike normal commodities, they are inalienable. Nonetheless, citizenship and shareholding are sufficiently similar that we might benefit by taking a more "market-based" approach to certain political issues. This is because the rigour of the corporate system helps create value for shareholders of a company in the same way that it might help improve life for citizens of a country.
Take, for instance, dividend policy. Most companies aim to pay out a certain percentage of profits each year, after setting cash aside to maintain existing infrastructure, invest for the future and provision for unforeseen contingencies.
Some even try to maintain a certain level of dividend by accumulating reserves during the good years, and dipping into them during the bad. This is generally good practice because it instils a kind of discipline in senior management that tends not to exist when one has a cash buffer to comfortably absorb any losses arising from mistakes.
Companies that hoard too much cash tend to spend it unwisely: Making value-destructive acquisitions or indulging in lavish corporate perks. Japanese companies have been serial offenders when it comes to such issues.
Read more at: http://www.todayonline.com/commentary/lets-run-singapore-sgp-pte-ltd 
THE ILLUSION OF RECONCILIATION - Part II. Some Folks you just can't reach.
Posted: 08 Jun 2013 12:15 PM PDT
This is the curse of tolerating for more than 50 years. Tolerance does not require any degree of sincerity. You just put up with it even if you hate it. If you convey your disgust then you are not peace loving and are confrontational.
Michael Zechariah 
"What we've got here is failure to communicate. Some men you just can't reach. So you get what we had here last week, which is the way he wants it. Well, he gets it. I don't like it any more than you men".
Some folks are just natural born racists and clan chauvinists. They will just die that way. Period. This racist breed is everywhere. They are in our schools, in the famous eatery in our housing area, in the playground, in places of worship, in the hospitals, in the neighborhood, in the parliament, in BN, in DAP, in PKR, in PAS even sometimes under your own roof. There are racist and clan chauvinist among every race in the world. We become hypocrite and 'munafiks' in highest order if we just whack the ketuanan Melayu folks time and time again that they are racists but on the other hand do nothing when DAP, PKR, PAS and their supporters are being equally racist.
A new sick culture which is gaining acceptance today in a segment of Malaysian society is that Pakatan political parties and their supporters are infallible and they can do no wrong. Even if it is wrong just close one eye because Pakatan must win and therefore should not magnify bad publicity.  
It is a given that corruption is bad, abuse of power is bad, racism is bad, gerrymandering is despicable in today's world. Just because Pakatan champions clean government does that mean that it can do no wrong? What are the measures that Pakatan is taking to educate their supporters, well wishers or sympathizers to respect others? 
The cult following of DAP will be the cancer that is going to eat up its own flesh. Some Chinese folks are overly intoxicated with DAP's achievement in the GE-13, that their 'Dutch courage' can be seen in their actions and statements they make. DAP should thank them as 'Tanda Putra' the movie is going to be a success and many of our Malay friends will concur with the director of the film although you may call it distorted facts and far from truth. These are the same Chinese folks who address everybody else as 'KUI'. You name it. 'INTHU KUI', 'MALAI KUI'.    
Moment of truth; if the people can tell BN to piss off, what makes you to think that the people should not tell Pakatan Rakyat to piss off too? Hello? Pakatan Rakyat or not you are not above the law. If you are charged in court for breaking the law, don't look stupid by crying foul. Your argument of 'you did not charge the other guy but you charge me' will not hold water. Some of you are lawyers, so don't play stupid. Have some respect for your law degrees.
We not only have some Chinese folks telling Melayu bodoh can't even spell a word properly, they go further to insult their King. Let us get over it. The Yang Dipertuan Agung and the Sultans are Raja-Raja Melayu. Not Raja Cina or Raja India. That is why their names are not 'Kang King Kung' or 'Raja Gopal'. As people, the Malays take pride in their Raja.
Now that we have enough law makers from the opposition in the parliament are you going to propose the Race Relations Act? How about the MPs from the ruling coalition?
Are you all going to come together to put your brains to work to materialize the Race Relations Act which is long overdue? Any MP who thinks that the Race Relations Act is not needed, difficult to come up with one or won't even try is a disgrace to all thinking Malaysians. It is people like you who help to breed the hooligans we have in Malaysian society today who excel in racial slurs. Try to answer these questions for a start:
1. If you are a Malay MP, how do you like it when you are called Melayu bodoh, otak lembu?
2. If you are a Chinese MP, how do you like it if you are called Cina babi?   
3. If you an Indian MP, how do you like it if you are called Keling pariah?  
4. If you are a non-Malay MP, how do you like it if you are called anjing pendatang yang tak tahu berterima kasih, tak tahu diam, nak mintak apa lagi? Tak suka keluar dari Malaysialah.
We have had idiots in our Parliament in the past who utter the word keling and went on further to explain why it is ok.
If you MPs claim that you represent your race, how dare you let the people of your race face the 4 vulgarities in the questions above in their daily lives? If you close one eye to these, are you not a liar and a hypocrite? Are you not a 'munafik'?
PM Najib is talking about reconciliation. Anwar is talking about lawan, tetap lawan! And we have racism on an impressive level. If we want to reconcile, we must be intentional about it. We must have the 'niat' to reconcile. If there is no 'niat' the rest of the effort is as good as useless. The opposition too must have the 'niat' to reconcile. Anwar may not reconcile with Najib. We are not talking about them. We are talking about us, the people of Malaysia. Political parties and politicians are always going to have their bickering. That is what they do as politicians from different parties. But this is not about them to begin with. It was never about them. It is about us, the people who elected these folks into parliament.
This is the curse of tolerating for more than 50 years. Tolerance does not require any degree of sincerity. You just put up with it even if you hate it. If you convey your disgust then you are not peace loving and are confrontational. The Malaysian people were forced to tolerate all the emotional abuse in the 4 questions above for more than half a century.
It takes the fear of God and some maturity to accept that 'if it hurts my fellow human being, I am not going to do it'. This is when the intention or the 'niat' comes in. The fear of God will compel sincerity both in the public and in the private domain. We will respect other races in our dinner table talk and also in public discourse.     
So, it is our hope that our elected MPs fear God and have the 'niat' for reconciliation. Having said that, some men you just can't reach. They will die being racist only to find out that their maker is not the same race as they are.
The introduction quote; Strother Martin in Cool Hand Luke 1967
Michael Zechariah is a former law lecturer and a corporate professional who currently runs a training firm which specializes in helping governments to transform their agencies to be more effective to deliver policies that are aimed at nation building.
Shameless and disgraceful Uthaya
Posted: 08 Jun 2013 12:02 PM PDT
No one can be sure whether Uthaya is working for Pakatan to undermine Waytha and Hindraf.  
Megat Jittendran 
Human Rights Party (HRP) secretary-general P Uthayakumar has fallen from grace.
He has transformed from hero to zero within five years.
He pressed the fast forward button to become a source of embarrassment to the very community that he claims to represent. 
If one were to probe into his past, one would realise that Uthaya had been fond of abandoning his own organisations to start or hop to another to pursue his selfish political goals. 
In 1999, he joined newly formed PKN, the predecessor of PKR, only to leave in haste after a fallout with the party leadership, mainly caused by his own arrogant "my way or no way" style. 
Almost immediately, he formed his first political party, Parti Refomasi Insan Malaysia (PRIM), which was obviously a non-starter. 
He copied the term "refomasi" from Anwar Ibrahim's "refomasi" cry. 
Uthaya is indeed a tacit fan of Anwar. 
One can notice this from the way Uthaya choreographs his political drama over the years, like waving to a few supporters from car roof tops, frequently challenging the authorities to put him behind bars and spreading lies at will. 
Even the recent drama of refusing bail to serve a 30-month jail for sedition conviction was straight from Anwar's catalogue of political antics. 
Now he has appealed against his conviction. Real clown, isn't he?
Uthaya just wanted to make Waytha, who was being sworn in as senator and deputy minister at the same time on June 5, look bad in lay public eyes.
It's not an overstatement to suggest Uthaya has been an Indian replica of Anwar.
Sensing he was heading nowhere with his PRIM, politician Uthaya then suddenly "transformed" into a human rights activist by quickly setting up the Human Rights Committee and Police Watch Network (HRCPWN).
HRCPWN was focused on highlighting deaths of Indian youths in police custody and encounters, and other unfair treatment and abuses meted out on the group, such as detention of innocent youths on suspicion of crime. 
At that time, Uthaya's younger brother, P Waytha Moorthy together with some NGOs have formed Hindraf – the Hindu Rights Action Force, in December 2005. 
Hindraf actually started as a coalition of some 15 organisations. 
Living up to their reputation as useless coward movements, the organisations however all fled from the coalition after Waytha Moorthy became the first Malaysian NGO Indian leader to handover a petition to His Majesty, the Yang di-Pertuan Agong urging the royalty to stop temple demolition. 
It was left to Waytha to operate Hindraf all on his own. 
Uthaya voluntarily joined Hindraf in April 2006 and was appointed by Waytha as the legal advisor. 
Waytha, who was desperate for manpower then, authorised Uthaya to issue statements on behalf of Hindraf. 
Even though he was active in Hindraf, Uthaya still kept his Human Rights Committee and Police Watch Network and Parti Refomasi Insan Malaysia. 
Now how the hell can Uthayakumar now claim ownership of Hindraf? 
He was nowhere near Hindraf when Waytha Moorthy founded it. 
Why are the media, especially certain online portals, shirking their responsibility to probe into this? Why is the media playing to Uthayakumar's tune of malicious lies? 
Why are responsible media seemingly comfortable with these lies? 
Under Waytha's Hindraf, the two brothers of course worked together to highlight various Indian-related issues, including statelessness, temple demolitions, Hindu burial grounds disappearances, Tamil schools, conversions, body snatchings and deaths in police custody. 
Hindraf's struggle reached a peak with the mammoth rally at KLCC on Nov 25, 2007. 
In the aftermath of the rally, Uthaya and several other lawyers linked to Hindraf were detained without trial under the now repealed draconian law, Internal Security Act. 
Waytha Moorthy submitted an application to register Hindraf in 2007, 2009 and 2010. 
The ban was lifted in January 2013 and Hindraf was duly registered as Persatuan Hindraf Malaysia (Hindraf) in March this year with Waytha as its chairman. 
The registered name clearly confirms the Persatuan Hindraf Malaysia as the rightful descendant of Hindraf Makkal Sakti. 
After Uthaya served 514 days in Kamunting Detention Centre, he instantly formed his Human Rights Party (HRP) upon his release in May 2009. 
In the process he abandoned his own PRIM and HRCPWN, and of course Hindraf. 
He justified his HRP by claiming that political empowerment was the only path to end Indian woes, by definition confirming his belief that Hindraf was a spent force and had outlived its purpose. 
HRP was grandly launched at Hokkien Hall in mid-2009 and Uthaya took advantage of the function to launch his book on Indian political empowerment. 
Uthaya opened various HRP service centres all over the country and a website that made famous the word "mandore." 
One can remember that Uthaya was adamant that HRP was the only answer for Indians. 
On record, he even launched the grand 15 / 38 project to empower Indians via constituency political empowerment. 
He also insisted Waytha was the only Hindraf leader while he was only a legal advisor. 
For over two years, he preferred to highlight himself as HRP sec-gen and not Hindraf legal advisor. 
Waytha out of goodwill told his Hindraf comrades to work with HRP and Uthaya for Indian benefits. 
But the Hindraf – HRP relationship inevitably did not last long. 
Hindraf activists and Waytha cannot tolerate and put up with Uthaya, with his hard nutshell political style. 
Uthaya will never listen to anyone. "It's my way or no way" was his motto. 
Uthaya was acting like a political king with absolute power in the same mould of a circus clown downed by mad cow disease. 
Finally the split took place in late 2012 when Hindraf decided enough was enough with the big-headed and arrogant Uthaya. 
Now Uthaya knew he had lost the plot. 
His HRP was in shambles. HRP was a absolute failure, a miscalculation. He was lost in the political woods. 
Now to hide his fallacy and in a way to exact revenge on Waytha, he unashamedly hijacked Hindraf, capitalising on his previous stint in the organisation prior to his rush to form HRP. 
He shamelessly claimed himself as its de facto leader, another terminology copied straight from Anwar's vocabulary. 
He tells a lie that he was founder of Hindraf and heads a mysterious supreme council, magically constituted overnight. 
He shamelessly announced that Hindraf had sacked founding chairman and still chairman Waytha. 
The media, like obedient school children, played to his tune. 
Given certain pro-Pakatan online news portals have their agenda to destroy Hindraf, Uthaya is just their willing pawn to achieve the objectives. 
This explains why the so-called responsible online news portal failed to question Uthaya on what happened to his HRP, his 15 / 38 goal and his political empowerment agenda. 
No one can be sure whether Uthaya is working for Pakatan to undermine Waytha and Hindraf. 
But his lavish campaign style in Kota Raja and Sri Andalas during the 13th general election suggests he has money now. 
His legal office in Bangsar, which was near close-shop, has now been resurrected and reinvented, kicking and running alive after kissing death due to lack of funds. 
But no one can be sure where he got his sudden financial strength. 
But one thing for sure, Uthaya has now become a political sham, comedian and clown. 
He has transformed from hero to zero, and now a shameful isolated figure to the Indian community. 
He is a disgrace to his family as no one should ever stoop so low to hit hard at his own brother publicly, no matter how wicked he is. 
Uthaya is a model Indian politician and brother that no one shall emulate. 
He has brought shame to himself, his family and Hindraf. 
His 30-month jail is just a godly retribution to his karma. 
Once, a PKR MP described political clown Uthaya as a sick mad cow. 
One can't agree with the MP more. 
Uthaya surely has been showing symptoms of mad cow disease. 
A mad cow attacks everyone, doesn't it? 
Now this is what I call a demonstration
Posted: 08 Jun 2013 06:53 AM PDT
I am in London today and managed to take some shots of a protest on the streets of London. Now this is what I call a demonstration. It was done with complete transparency and no hidden agenda.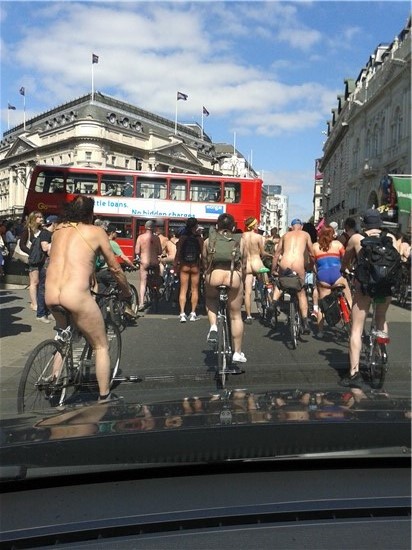 New constituencies: Both must agree says EC
Posted: 08 Jun 2013 06:46 AM PDT
K Pragalath, FMT
The Election Commission (EC) is hoping that politicians from Barisan Nasional and Pakatan Rakyat would put the nation's interest first when weighing in new constituencies.
Speaking at a Bar Council organized seminar on Constituency delineation- Knowing where to draw the line – EC deputy chairman Wan Ahmad Wan Omar said: "We are very worried. Both sides have to agree for the sake of the country.
"The government doesn't have its two third majority. I don't want to explore this matter now."
Under the law, creation of new constituency, is done under Article 46 of the Federal Constitution.
Approving the creation of  new constituencies would require the consent of two thirds of the legislators.
This is because Article 46 would need to be amended. This is in contrast to alterations of boundaries which can be done with a simple majority in parliament.
In the recently concluded 13th general election, BN only obtained 133 parliamentary seats whereas Pakatan Rakyat clinched 89 seats out of a total 222 seats.
Wan Ahmad confirmed that delineation process would take place end of this year and would include creating new parliamentary constituencies.
"We will create new seats in urban areas, especially in Selangor, Johor and Negeri Sembilan," he said.
In the event BN and Pakatan failed to compromise on the forming of new constituencies, then the EC would look another option.
"If we cannot create parliamentary seats, we will create more state seats," he said saying that the state seats can be merged into existing parliament seats.
Mahfuz anggap mental Dr M terganggu
Posted: 07 Jun 2013 04:22 PM PDT
(Harakah) - Tun Dr Mahathir Mohamad dilihat terganggu mental dan bercelaru fikiran kerana kesukaran memaksa Datuk Seri Najib Tun Razak berundur, kata Datuk Mahfuz Omar.
"Apabila Dr Mahathir mendakwa himpunan-himpunan memprotes pilihan raya adalah urusan orang-orang Cina atau kerja orang-orang Cina, ia membuktikan bekas Perdana Menteri itu sangat terganggu mentalnya kerana masih tidak dapat merealisasikan apa yang dia mahu, iaitu memaksa Najib berundur.

"Penerusan kepimpinan Najib sangat mengganggu mentalnya," kata Mahfuz.

Keinginan Dr Mahathir supaya Najib berundur selepas pilihan raya mendapat liputan yang meluas sejak tahun lalu lagi.

Tahun lalu, Dr Mahathir dilaporkan meminta pemimpin-pemimpin Umno di negeri-negeri menangguhkan rancangan mereka untuk menjatuhkan Najib sehingga selepas pilihan raya.

Bekas Presiden Umno itu meminta mereka memberi tumpuan untuk memenangkan Umno dan Barisan Nasional (BN) dahulu sambil menyarankan mereka bolehlah menggulingkan pemimpin mereka selepas pilihan raya.

"Bagaimanapun pengaruh (isteri Najib, Datin Seri) Rosmah di kalangan para pembesar Umno yang rata-rata mengalami ketagihan projek menyukarkan malah mungkin menghalang impian Dr Mahathir itu.

"Sebab itulah kenyataan dan tulisan beliau menggambarkan tekanan dan gangguan ke atas mentalnya kerana Rosmah semakin terbukti menjadi antara saingan yang sangat sukar beliau kalahkan," kata Ahli Parlimen Pokok Sena itu.

Beliau juga menyifatkan percubaan Dr Mahathir yang sangat lucu untuk memperkecil-kecil perhimpunan-perhimpunan rakyat menentang kerajaan tipu pilihan raya akhirnya akan memberikan gambaran positif terhadap perhimpunan-perhimpunan tersebut.

"Dahulu, bila perhimpunan seperti Bersih lebih banyak dihadiri oleh orang-orang Melayu, Umno sendiri yang menuduh mereka menjadi alat Cina kerana kononnya orang-orang Cinalah yang makan hasil dari perhimpunan-perhimpunan itu.

"Sekarang bila ramai orang Cina menghadiri perhimpunan-perhimpunan menentang pilihan raya tipu dan kerajaan pilihan raya tipu, Dr Mahathir tuduh pula perkara itu akan mengakibatkan polarisasi kaum yang lebih serius," kata Mahfuz.

Beliau menyifatkan apa yang ditulis oleh Dr Mahathir dalam blognya itu hanyalah mainan perasaannya akibat tekanan dan gangguan mental yang dihadapinya.

"Apa yang sebenarnya berlaku ialah orang-orang Cina tidak mahu lagi ketinggalan menentang apa yang meraka yakini sebagai pilihan raya yang tidak bersih, tidak adil dan penuh penipuan," katanya.

Ia juga menunjukkan mereka semakin mahu ke hadapan menentang pilihan raya tipu dan tidak mahu ketinggalan di belakang orang-orang Melayu yang paling ramai dalam perhimpunan Bersih 1 umpamanya, kata Mahfuz lagi.

"Harap-harap MCA atau Gerakan tidak pula menuduh orang-orang Cina yang meramaikan perhimpunan menentang pilihan raya tipu itu menjadi alat Melayu kerana kononnya orang-orang Melayulah yang makan hasil dari perhimpunan-perhimpunan itu," kata Mahfuz sinis.
Karpal surprised by PSM's rejection from Pakatan Rakyat
Posted: 07 Jun 2013 03:50 PM PDT
(The Star) - DAP chairman Karpal Singh has expressed surprise over a statement by PKR that Parti Sosialis Malaysia (PSM)'s application to join Pakatan Rakyat has been rejected.
Karpal said so far there was no official statement by Pakatan or decision on PSM's application to join the party.
"In my opinion, PSM's application should be considered favourably.
"For Sungai Siput MP Dr Michael Jeyakumar to contest under a PKR ticket in the recent general election already shows that PSM regards PKR as its ally," he said in a press conference at a coffee shop near the Air Itam market here Saturday.
On Friday, it was reported that PSM's application to join opposition coalition Pakatan Rakyat had been allegedly shot down by the component parties.
According to PKR secretary-general Datuk Saifuddin Nasution, PAS, PKR and DAP had met before the general election to discuss PSM's application.
Saifuddin claimed that the matter was discussed before elections and that the decision was negative.
When asked for the reasoning behind the decision, Saifuddin declined to comment.
On a different matter, Karpal urged the Registrar of Societies (ROS) to expedite the DAP Central Executive Committee (CEC) elections investigation.
He hoped a decision could be made before the next parliament sitting, which is scheduled for June 24.
He said the ROS should not be influenced by any comments or criticisms made against the DAP on the matter.
"The DAP has furnished the ROS with all evidence required.
"The matter should not be further prolonged and a decision should be made without any further delay," he said.
Posted: 07 Jun 2013 03:40 PM PDT
Interview + Text Rathika Sheila + Ben Liew
Images Choen Lee @ Bunny+Bear Pictures
Venue Wondermama
They say fathers are closer to their daughters. Could it be or maybe it's just that fathers put more pressure on themselves and their child when it comes to their firstborns. I spent my afternoon speaking to Marina Mahathir and Nurul Izzah Anwar about the relationships they shared with their fathers and their strangely normal upbringing. After spending 15 minutes chatting away about what CLIVE's notorious Editor has been up to, and snacking on curry fries, I finally asked them the first question…
When was the last time you had dinner with your dad?
Marina Just the two of us? I think it was March 2011 in London. He wanted to bring his whole [entourage] but I said, "no, I cannot afford to pay." We meet here in KL during family occasions. I met a young hairdresser in Singapore once and he told me he hasn't been home for two years but he calls his mother every day. He said, "You cakap sekali sebulan, dia tak tahu apa nak cakap, tapi tiap-tiap hari you cakap 10 minit, dia happy." I keep telling myself to do something similar but I don't.
Nurul We don't have one-to-one lunches because we're a big family so usually my in-laws will join us. The recent one was along election week because throughout the campaign my sister in-law who works in the States was here, so that was about three weeks back. I don't know what he'll say to me when it's one-to-one…
Marina Sometimes it's better not to have the one-to-one [laughs].
Do your conversations around the dinner table revolve around work-talk mostly?
Marina What is work-talk?
Nurul That's a good point. What is work? After a while, work, politics, daily life, it gets morphed into the personal because it's engraved in you.
Marina Like anybody's conversation, it goes all over the place. First you're talking about your kids, then a little bit about politics and work.
What was the sternest action taken by your dad to discipline you?
Nurul My dad gives the evil eye. He just has to say "Izzah.." in his lowered tone of voice and I know I'm in trouble. My mum was more of a disciplinarian.
Marina I used to get spanked when I was little because I didn't want to go to school.
Do you personally believe in "spare the rod and spoil the child"?
Marina I don't agree with it. When you become a parent, you will understand why the temptation to whack them will come. It's normal to think about whacking them but it's not normal to actually do it.
Not even raise your hand to falsely threaten?
Marina Raise voice, yes, but not the hand. I remember when my older one was a little baby, I don't know what she did but I smacked her lightly and my dad said, "Don't touch my granddaughter!" And he's the one that use to pinch me when I was little. I can't do it, as tempting as it gets, I can't.
Nurul I think it's also what we went through as children. My parents didn't do that, although my mum would threaten us with a ruler when she teaches my siblings and I, but I think right now we're learning a lot from self-help books, "How to talk to children so they listen and how to listen so they talk to you". This morning in fact, my son didn't want to bathe so I had to draw and explain how the shower rod works and I was already late for work but after 10 minutes, he finally responded. I guess there are different techniques with different generations. I do believe now it has a lot to do with psychology – listening to them and trying to be their friend. Mind you, he's four.
Marina I think this generational thing, it's normal to change. I made a conscious decision that I wasn't going to bring up my kids quite the same way as I was brought up. I think my husband and I are a bit more democratic with our children, which, of course, means the democracy bites back. But, on the other hand, my parents benefit from the way we bring up our children. Our children are more demonstrative, they're not shy to say "I love you" and they [grandparents] benefit from it.
At this point in the interview, Nurul begins to share about the time her father sent her off to a local university for her first semester and kissed her on the cheek and forehead in public. "That's not how I wanted to start my first semester in Uni!" she says, sounding like every other teenager. "He's like that, he'll hug and kiss us good night. It was different for us in that sense. Imagine going to Assunta Secondary School, the last thing you need is the Deputy Prime Minister to come and kiss you." Marina also reminisces the times her father would visit her while she was studying in Tunku Kurshiah College and how stunned her classmates were when she held her father's hand when they walked together. "It was normal for us to be that affectionate but I don't think a lot of them shared the same relationship."
IGP warns those who insulted the King on Facebook to surrender to police
Posted: 07 Jun 2013 03:32 PM PDT
(Bernama) -  Inspector-General of Police Tan Sri Khalid Abu Bakar has warned individuals who insulted Yang di-Pertuan Agong, Tuanku Abdul Halim Mu'adzam Shah, that they cannot escape the long arms of the law.
"I urge the individuals concerned to surrender to assist the police in the investigation before we come to detain them," he told reporters after witnessing the handover of the post of Bukit Aman CID Chief to Datuk Hadi Ho Abdullah by Deputy Inspector-General of Police, Datuk Seri Mohd Bakri Mohd Zinin.
Hadi Ho who took over from Mohd Bakri as Bukit Aman CID Chief was Bukit Aman CID Deputy Director (Intelligence/Operations).
Khalid said the police would not compromise with individuals who insulted the Malay rulers and the country's leaders via the social media.
"The use of insulting words is not a culture of Malaysians. The police will take appropriate action," he added.
On Tuesday, a woman was detained to help police investigation for alleged use of insulting words against the Agong via Facebook.
She is being investigated under Section 233 of the Communications and Multimedia Act 1998.
Asked about the planned opposition rally on June 15, Khalid said the police had rejected a notice from the organiser as it did not meet the conditions.
"It was rejected because the organiser failed to get approval of the property owner. We will allow it if the property owner gives approval as required by the Peaceful Assembly Act 2012."
Padang Merbok, the venue for the planned opposition rally is under the jurisdiction of Kuala Lumpur City Hall (DBKL).
SUARAM seeks UK's help to stop Pakatan crackdown
Posted: 07 Jun 2013 03:01 PM PDT
Clara Chooi, TMI
Local rights group Suara Rakyat Malaysia (SUARAM) sought intervention today from the United Kingdom with a letter urging Prime Minister David Cameron to help stop Malaysia's crackdown on the opposition.
The letter, sent today to Cameron's address at 10 Downing Street, asked the British PM to appeal to his Malaysian counterpart Datuk Seri Najib Razak and his Barisan Nasional-led (BN) government to stop the ongoing security dragnet that against Pakatan Rakyat (PR) leaders and their supporters.
SUARAM insisted to Cameron that those hauled in so far to face police action had not violated any criminal law in their attendance or organisation of mass rallies to protest electoral fraud.
"We call on the UK Government to show moral and political leadership to address Malaysia's recent crackdown on Malaysian human rights activists and opposition politicians," the group said.
Among others, SUARAM said Cameron should urge Najib to proceed with his earlier resolve to abolish the Sedition Act 1948, as well as drop all charges under the Act against activists Adam Adli, Muhammad Safwan Awang, Haris Ibrahim and Hishammuddin Rais, and politicians Chua Tian Chua and Tamrin Ghafar.
The group also urged for the abolition of the Peaceful Assembly Act, the 2011-enacted law to regulate public gatherings, and drop all charges under the Act against several politicians, including Nik Nazmi Nik Ahmad and six others.
SUARAM echoed the views of civil society groups and PR leaders here that the just-concluded Election 2013 was marred by irregularities and widespread cheating, including electoral malpractices like the alleged use of phantom voters and the ineffective indelible ink.
"The UK can and must play a critical role in ensuring a close UN member, Commonwealth friend and ally like Malaysia heeds its democratic obligations and respects the rights of its citizens without resorting to widespread violence, intimidation and electoral fraud," SUARAM said in the letter.
Immediately after the May 5 polls, PKR's #siasatPRU13 team made a series of exposes on what it claimed was proof of polls fraud as the opposition moved to pressure Putrajaya to implement polls reform, starting with the complete overhaul of the Elections Commission (EC).
PKR strategy director Rafizi Ramli also recently revealed that all three PR parties have confirmed plans to file 41 election petitions ― three by the DAP, 20 by PKR and 18 by PAS ― before the June 12 deadline is up.
According to Rafizi, at least 30 seats should undergo a re-election due to the high probability of vote manipulation in these constituencies. PR had won 89 seats against BN's 133 in May 5 polls.
But apart from the court petitions, PR and other civil society groups have been hosting mammoth rallies to since May 5 to push their agenda for reform, outlining three main conditions with the first being the resignation of all EC members for its failure to ensure a free and fair Election 2013.
The "Black 505" rallies as they are called, were also created as a movement of protest against PR's claims of irregularities during the polls, which saw the ruling BN retain power despite losing the popular vote.
Dr M and Anwar, in the words of Marina and Nurul Izzah
Posted: 07 Jun 2013 02:49 PM PDT
In the twists and turns of their fathers' political careers spanning over three decades now, Marina and Nurul Izzah found themselves forced into the spotlight many times, and are sometimes expected to be apologetic for the actions of their fathers.
Clara Chooi, TMI
Their fathers are sworn enemies but Marina Mahathir and Nurul Izzah Anwar, having both come into their own as adults and opinion leaders, are today quite comfortable sitting side by side for coffee and a chinwag.
One a well-known civil rights leader and the other an influential politician in a party advocating justice for the people, there have been many times when both women found themselves sharing the same stage as they preached their respective causes.
Marina and Nurul Izzah also share another thing in common – their fathers, Tun Dr Mahathir Mohamad and Datuk Seri Anwar Ibrahim, were once a tag team in the government, when Dr Mahathir was prime minister and Anwar his deputy, the country's two most prominent positions.
Dr Mahathir was Malaysia's fourth and longest-serving prime minister, a post he held for 22 years from 1981 to 2003.
His bitter rivalry with Anwar started in the late 1990s when Anwar started taking bolder steps to assert his presence as the prime minister-in-waiting – moves that many have said had caused his 1998 sacking and six-year jail term following charges of corruption and sodomy.
In the twists and turns of their fathers' political careers spanning over three decades now, Marina and Nurul Izzah found themselves forced into the spotlight many times, and are sometimes expected to be apologetic for the actions of their fathers.
The women, in a joint interview published in Clive Magazine's June edition, agree that being in the spotlight and always facing public judgment, is what they share in common.
But Marina appears to express disdain for this, saying it gets "tiring" to be constantly talked about in reference to her parents.
"I get really annoyed when people throw the 'blood is thicker than water' argument at me," she says in the interview published verbatim.
"I don't care what anyone says about my dad, they're entitled to their own opinions but if it is truly unfair, I will say something.
"When I get the 'blood is thicker than water' routine, it's like 'I got no brains, is it?'" she adds.
Nurul Izzah notes her acceptance of always having to face the court of public opinion.
"After some time, you just stop thinking about what people think because there's nothing I can do to change that," she tells Clive Magazine.
Asked if she had ever had to distance herself from her father in order to carve her own name, Nurul Izzah, who is vice-president of PKR, a party in which her father is the de facto leader and her mother, Datuk Seri Dr Wan Azizah Wan Ismail, the president, says: "Sometimes you do things because it's right.
"You should be comfortable and accept that this is my father. It's important because it has shaped me into who I am today."
According to the women, one of the best advice their fathers have given them as they were growing up appear to be the same: to remain true to themselves.
Marina says the advice from Dr Mahathir came when she was about to be sent off to the United States after Form Five to stay with an American family whom they had hosted when she was 16.
"... before I left he had to give me the talk," Marina recalls.
"You're going over there, it's a different culture but we are who we are," she says, quoting her father.
"Also 'to remain true to yourself'. That's always been something I kept close to me," she adds.
Uthayakumar changes his mind, appeals against jail sentence over sedition conviction
Posted: 07 Jun 2013 02:40 PM PDT
(The Star) - Despite saying he was willing to face jail time, lawyer P. Uthayakumar, who was jailed for sedition, has applied to appeal against the Sessions Court's decision.
Uthayakumar, 50, was jailed two years and six months on June 5 for letters he addressed to the former British Prime Minister six years ago, which amounted to sedition.
Despite dragging on the trial for over three years, to a point that the court allowed deputy public prosecutor Noorin Badaruddin prolix application to control the length of proceedings, the Hindraf leader had chosen not to submit any form of defence.
Within the context of the law, prolixity is defined as unnecessary and superfluous statement of facts in a case.
Hindraf leader Uthayakumar had refused to submit a defence or mitigation, claiming that it was in protest over how Indians in Malaysia were being treated.
Counsel M. Manoharan told reporters Uthayakumar had decided to appeal after Manoharan advised him to do so.
Manoharan filed the notice of appeal to the Session Court registra here at 3pm Friday.
The former Internal Security Act detainee was charged on Dec 11, 2007 with publishing a seditious letter on the "Police Watch Malaysia" website, dated Nov 15, 2007, addressed to then-prime minister of Britain, Gordon Brown.
Uthayakumar had made the declaratory application (to declare the Sedition Act unconstitutional), in a bid to have the charge against him under the Act revoked and the prosecution in the proceedings in the Sessions Court struck out.
DAP's Ubah Network reaches out to overseas Malaysian voters
Posted: 07 Jun 2013 02:36 PM PDT
(The Star) - The DAP is seeking to connect with overseas Malaysians over the voting process in a measure known as the "Ubah Networks".
Party secretary-general Lim Guan Eng said the move would see the DAP reaching out to Malaysians in places such as Singapore, Europe, America, Australia and the Asia-Pacific region.
"This has gained importance following the concession by the Election Commission to allow overseas voting during the (13th) general election," he said in a statement Friday.
Lim, who is also Penang Chief Minister, said overseas voter turnout was not encouraging, adding that there was "much more room" in gaining support from this group.
He estimated that there were over 500,000 overseas Malaysians who were eligible voters.
The Ubah Network, he said, would be headed by DAP international secretary and Batu Gajah MP V. Sivakumar.
On another matter, the DAP central executive council has appointed vice-chairman Teresa Kok as Selangor political liasion officer, similar to a post held by PKR secretary-general Saifuddin Nasution.
"Teresa's proposed appointment is to ensure parity and that DAP is an equal partner in the state government," he said, adding that PAS should also have its own political liasion officer.
The DAP also appointed publicity secretary Tony Pua, state exco member Teng Chang Khim, and legal bureau chairperson Gobind Singh Deo to the 10-man Selangor Pakatan Rakyat Leadership Council chaired by Selangor Mentri Besar Tan Sri Khalid Ibrahim.
The decisions were made during DAP's CEC meeting on June 5.
Two surrender over allegedly insulting King on Facebook
Posted: 07 Jun 2013 02:34 PM PDT
(The Star) - Two individuals, among those wanted in a case for allegedly insulting Yang di-Pertuan Agong Tuanku Abdul Halim Mu'adzam Shah, surrendered themselves at the Dang Wangi district police headquarters here Friday.
According to a police spokesman, the two individuals, a man and a woman in their 30s, had their statements taken.
It is understood they were accompanied by a lawyer when they surrendered at 3pm.
Last Saturday, a Facebook user was alleged to have issued statements insulting the speech of Tuanku Abdul Halim. Other comments uploaded to the social page also allegedly insulted the King.
A 32-year-old woman was detained on Tuesday in the Ampang area here in connection with the case. Four other individuals were also being hunted by police over the case.
Former DAP man Tunku Aziz files police report over alleged death threat
Posted: 07 Jun 2013 02:27 PM PDT
(The Star) - Former DAP vice-chairman Tunku Abdul Aziz Ibrahim filed a police report at the district police headquarters here Saturday, claiming that someone had made threats against his life.
He said that he received a call to his personal mobile from a 013 number at around 10.10pm Friday while he was at home.
"The person who called had a male voice. The conversation was very short. I asked him who he was and he said 'I kill you' and hung up," he said.
Though not pointing fingers, Tunku Aziz said he believed the threat was politically motivated based on the criticisms he has been making against DAP, his former party, lately.
"Of course everyone knows I have been raising issues on the 753 delegates that should have been invited for the DAP elections in Penang in December.
"I've been threatened with legal action before but this is a totally new threat. I fear for my life and the safety of my family," Tunku Aziz said.
The Star called the number Tunku Aziz claimed made the threat, and a woman.
After The Star explained the details of the press conference, the woman replied:
"You are lying. You are lying. I kill you," before hanging up.
Tunku Aziz, who was also former Transparency International Malaysia (TI-M) president, joined DAP in 2008 and was appointed vice-chairman of the party in in 2009.
He quit the party in May 2012 following "irreconcilable differences" with the party leadership on their stance of the Bersih 3.0 rally.
He has since been an outspoken critic of the party.
Jeffrey: Double Six tragedy fallout continues
Posted: 07 Jun 2013 02:19 PM PDT
The plane crash on June 6 1976 which killed then Sabah Chief Minister Fuad Stephens and his cabinet, changed the course of history leading to a lopsided oil agreement.
Queville To, FMT
The plane crash that killed former Sabah chief minister Fuad Stephens and 10 others including members of his state cabinet continues to cast a pall over the state 37 years on.
Sabah State Reform Party (STAR) chief Jeffrey Kitingan is among those who sees it as one of the key turning points in Sabah's history.
He wants the crash to be not merely remembered as a tragic event, but also as a disaster that should now be used to chart Sabah's future course.
Speaking after state dignitaries and relatives of the victims paid their respects at a memorial at the site of the crash, he said the crash that took place on June 6, 1976 is still felt today not only by their families but by all Sabahans.
More tragically, said the state assemblyman for Bingkor, the crash changed the course of Sabah and brought about dire consequences in which all Sabahans are still suffering from until today.
"We need to reflect on some of the events like the signing of the Sabah Oil Agreement a mere eight days after the crash which until today altered Sabah's wealth inheritance," he said.
He lamented that this lopsided agreement led to a massive 95% loss in oil revenue, and a wholesale failure of development.
"As a result, today, we see that Sabah lost RM17.88 billion in oil revenue in 2012 (with Sabah getting only a pittance RM941.25 million) and became the poorest state in Malaysia from 2010," he said.
Rectify past mistakes
He said this after attending the memorial service organised by STAR Sabah at the Double 6 Monument in Sembulan, on Thursday.
"We need to acknowledge the mistakes of the past and learn from the painful and bitter lessons of the tragic Double Six and its consequences.
"We need to remember the tragedy to avoid making the same mistakes and at the same time to rectify whatever past mistakes and use the lesson learnt to chart Sabah's future," he further stressed.
Kredit: www.malaysia-today.net