Klik GAMBAR Dibawah Untuk Lebih Info
Sumber Asal Berita :-
---
Chinese lack multiracial spirit, historian tells Utusan
Posted: 09 May 2013 01:10 PM PDT
Boo SUu-Lyn, TMI
Umno's Utusan Malaysia quoted a historian today as saying that the Chinese do not understand the importance of unity as their racial sentiments still burn strong since the community first came to Malaya.
The Malay daily's front page was headlined "Suara tokoh Cina" and historian Professor Emeritus Tan Sri Khoo Kay Kim was quoted as saying that Chinese voters do not have the multiracial spirit that national leaders have always tried to push forth.
"Many among them do not think of Malaysia as their own country; instead they always feel like they are being colonised," Khoo (picture) was quoted by Utusan Malaysia as saying.
"That's why their racial sentiments are still very strong. What we worry is that if disasters happen, the country will be forced to face loss of revenue when investors stop coming here. This will affect the country's development," he added.
The Umno-owned broadsheet has been running reports that appear to blame the Chinese for Barisan Nasional's (BN) historic losses in Election 2013 after Prime Minister Datuk Seri Najib Razak dubbed the May 5 general election a "Chinese tsunami".
Utusan Malaysia has also attacked the DAP, saying that the Pakatan Rakyat (PR) component party's alleged campaign to sow hatred against BN justified the newspaper's incendiary headline on Tuesday, "Apa lagi Cina mahu? (What more do the Chinese want?)".
Malay literature professor Dr Lim Swee Tin was reported today as saying that the Chinese community could not afford to split from the Malays and the Indians because the country's administration required national unity.
He was also quoted as saying that the Chinese would not be able to fight off the "evil intentions" of certain parties either from outside or within Malaysia on their own.
"I'm very confident with Datuk Seri Najib Razak's ability to fix this situation through national reconciliation," said Lim.
Universiti Malaya Tionghua Studies Department senior lecturer Dr Thock Ker Pong was quoted as saying that the Chinese swung against BN merely because of PR's promises.
Will Azmin's move scuttle Anwar's plan?
Posted: 09 May 2013 12:07 PM PDT
(FMT) - The question will remain if Azmin's decision – whatever it may be – is also a sideshow to keep BN distracted while Anwar gets defecting MPs to form the government.
PKR supremo Anwar Ibrahim has his hands full right now. In one hand he is fighting against Najib Tun Razak, Barisan Nasional and the Election Commission for 'stealing' the elections through fraudulent means.
On the other, he is said to be trying to pacify his most trusted aide Azmin Ali from not ditching the fight by walking out of PKR – all apparently because he (Azmin) is being overlooked again for the Selangor Menteri Besar's post.
And most interestingly, on the third front, he is fighting against time to ensure he has enough BN members of parliament who are willing to jump ship so that Pakatan will have the numbers to form the government.
According to blogger Raja Petra Kamarudin, Anwar is looking at "stealing a government" by having enough defectors to form Pakatan government.
First the Azmin saga.
For days now Azmin is said to be sulking over the reluctance shown by Anwar in naming him as the Selangor Menteri Besar, to replace Khalid Ibrahim.
Azmin is said to have the support of at least 17 out of the 22 divisions in Selangor, as well as the support of a number of party's state representatives and PKR parliamentarians. But, the party leadership is believed to be in favour of Khalid for the top post. Likewise, both DAP and PAS have also indicated that they wanted Khalid to continue as the MB.
With this tiff going on, Azmin did himself no favour yesterday with a series to tweets which questioned the need for public rallies to protest against the election results. At one look, it appears as though the target of his ire is Anwar, who is the architect behind the rallies to protest against the "illegitimate BN government". Azmin was the sole senior PKR leader who was absent at the rally in Kelana Jaya on Wednesday.
Anwar in fact is planning a nationwide series of public rallies to get the rakyat to support his call for the election results to be declared in his favour.
However by the time he starts his next rally, he may have lost his most trusted lieutenant – Azmin.
Azmin's PC on Friday

Azmin is scheduled to hold a press conference on Friday morning, apperently to tell that he is quitting all party posts, as well as to stand down as the Gombak MP and the Bukit Antarabangsa state rep. He is however expected to remain as an ordinary PKR member.
Party sources said that his decision was made on Thursday following a meeting with the 17 PKR divisions who support him.
"He was in tears when he said that after being loyal to Anwar for more than 30 years, Anwar has decided not to support him as the Selangor MB," said an insider who attended the meeting.
Read more at: https://www.freemalaysiatoday.com/category/nation/2013/05/10/will-azmins-move-scuttle-anwars-plan/ 
May 5 electoral fog: What happened and why
Posted: 09 May 2013 12:03 PM PDT
WITH the dearth of available information on voting intentions from independent Gallup-type polls, it was a case of looking at actions speaking louder than words in finding one's way through the fog in the run-up to last Sunday's elections.
Richard Leete, fz.com 
Delaying of elections, the weakening of the ruling Barisan Nasional, the late efforts to shore up support in historical strongholds and ceramah size, were among the indicators that foreshadowed the May 5 election outcome. 
It had to be expected that the country's evolving demographics (age, ethnic and socio economic composition, as well as location) would undoubtedly have an impact on voting behaviour. 
Thus more than three quarters of the Peninsular Malaysia's population now live in urban areas, up from around two thirds in 2000 - at the time of independence 75% of the population lived in rural areas. Among rural people, older Malays are the predominant demographic.
Younger, better educated and more affluent, the growing multi-ethnic urban middle-class, with upwardly-mobile aspirations, have values and perspectives that differ from the older generations, as well as heightened political consciousness.
A record 80% of the nation's electorate came out to vote, numbering just over 11 million. Barisan Nasional's share of the popular vote in Peninsular Malaysia was just 45.7%, compared with 53.3% for Pakatan. Yet in the peninsula it won five more parliamentary seats than the opposition.
The corresponding figures for Malaysia as a whole were Barisan 47.4% and Pakatan 50.9%, with Barisan winning 60% of the 222 seats - short of a targeted two-thirds majority. Barisan's share of the votes was the lowest in the country's 13 elections - the previous low being in the 1969 election when it was 48.4%.  
So while Barisan lost the popular vote by a significant margin, its number of winning parliamentary candidates greatly exceeded that of Pakatan. Compared with 2008, Barisan's share of the votes rose only in Kedah but fell significantly in every other state. 
Conversely, outside of Kedah, Pakatan's share of the votes jumped, including in Sabah and Sarawak. The most spectacular gains were in Johor and Terengganu, as well as in the Federal Territory of Labuan. The figures also implicitly suggest that the new younger generation of voters disproportionately voted for Pakatan. 
Barring the Pakatan Rakyat coalition from having a voice in the mainstream media was a strategic mistake, it led to a news credibility gap among urbanites. And it denied the public opportunities for a competition of ideas, including through substantive head-to-head debate, on the real social and economic challenges facing the nation.
Building on its momentum from its 2008 election gains, it was the opposition with a greater canniness for the social media who were better able to exploit its advantages to win the hearts and minds of the young.  
While Najib Razak contributed effectively among the political twiterati, it was the messages of Pakatan that dominated Twitersphere and the social networks.
Read more at: http://www.fz.com/content/may-5-electoral-fog-what-happened-and-why 
1BestariNet becomes political hot-button issue
Posted: 09 May 2013 11:58 AM PDT
(fz.com) - 1BestariNet will cost the Malaysian taxpayer RM1.5 billion (nearly US$500 million) at least, and would take 13 years.
ONE of Malaysia's most ambitious technology-in-education projects has been dogged by controversy and has become a political hot-button issue. 
The vision is bold: To propel all the nation's 10,000 schools into the digital age with laptops for every child and Internet connectivity for every school, thus creating a virtual learning environment and in the process, transforming teachers and the education system as a whole.
Dubbed 1BestariNet, the project will cost the Malaysian taxpayer RM1.5 billion (nearly US$500 million) at least, and would take 13 years.
The first steps had already begun more than a year ago and was later folded into the National Education Blueprint that the Barisan Nasional government unveiled late last year.
The project was mooted at one of the many labs or brainstorming sessions organised by the Performance Management & Delivery Unit (Pemandu) of the Prime Minister's Department as part of the Malaysian Government's Economic Transformation Programme (ETP).
Then in 2011, a tender was announced with 19 companies making bids. By August, they had been shortlisted to six: Celcom Axiata, Jaring Communications, Maxis, Multimedia Synergy Corp, Telekom Malaysia/Time dotCom Bhd (which submitted a joint bid) and YTL Communications.
Then something unusual happened: In October of that year, without much fanfare, the Ministry of Education posted a notice on its website that the project had been awarded to YTL, which operates the YES 4G wireless network - then took down the notice two hours later.
Those two hours were enough to foment murmurs of discontent throughout the industry, especially since the VLE solution would be provided by another YTL-owned company, FrogAsia.
This was followed by a period of silence until May 2012 when YTL Communications, part of the politically-connected YTL Power International Bhd, officially announced that it had been awarded the project and would be rolling out the first phase.
In April this year, the Malaysian Government announced that 10 million schoolchildren, teachers and parents would be provided laptops for free - but only if Barisan Nasional is returned to power in the general election.
And the laptops would be Chromebooks running Google Apps, the Mountain View, California tech giant's cloud-based solution suite - a move that was lauded by the company's chief executive officer and co-founder Larry Page.
Industry sources on three fronts - those which wanted to provide the Internet connectivity, the software and/ or the hardware - that Digital News Asia (DNA) spoke to then and even as recently as last month have complained about the tender's evaluation process.
None wanted to speak on the record, but sources in a few different companies said they felt that their solutions were not given a fair shake, and that request for meetings with Ministry officials to make their pitches were rebuffed.
"We were blocked at every turn; it was as if they had already made up their minds," said one source who requested anonymity.
The murmurs of discontent have moved up the grapevine to become a political issue, with Opposition leader Anwar Ibrahim promising to cancel the project, describing it as a crony deal, if his Pakatan Rakyat alliance were to form Malaysia's next government. 
'Don't politicise the issue'
Just about every aspect of the project rollout has come under attack. Teachers at one school where 1BestariNet has rolled out complained to DNA they could only get Internet access in one room, and connections dropped when they moved around the school compound.
Azmin to tell all on Permatang Pauh by-election, party leadership
Posted: 08 May 2013 11:48 PM PDT
(The Sun Daily) - PKR deputy president Azmin Ali will make an expose regarding the party tomorrow. However, he did not elaborate on the expose, saying that it concerned the by-election in Permatang Pauh and the strength of the party leadership in Selangor and at the federal level.
"I will explain tomorrow what took place in the Permatang Pauh by-election. It is not about Azmin Ali or (Abdul) Khalid (Ibrahim). I don't want a lame duck to be the Selangor MB," he told the press at the party's headquarters today.
He stopped short of saying he should be the new mentri besar.
He said a strong mentri besar will not be dictated to by other parties in pursuing policies and in leading the Pakatan Rakyat (PR) forward.
"We received a strong mandate not only in Selangor but at the federal level. The people need a stronger leadership. I want a strong MB to represent PKR and PR in Selangor," he said.
Azmin in his tweets last night seemed to criticise PKR adviser Datuk Seri Anwar Ibrahim for organising a people's rally on Wednesday night.
One tweet, which indirectly asked Anwar not to drag the people into the rally following his failed bid to take over Putrajaya, was sent out as Anwar addressed a rally in Kelana Jaya to protest the outcome of the polls.
In another tweet, Azmin said the calls for "reformasi" should start from within himself.
"Gagal ke Putrajaya. Salah siapa? Ikuti penjelasan dalam masa terdekat. (Failure to go to Putrajaya. Whose fault is it? Wait for the explanation soon)," said Azmin in another tweet.
Azmin said his tweets were directed to everyone and not Anwar alone.
"I am not a yes man. I need to speak up. This is a reform party.
"I'm not saying the rally is not necessary. I will support it if there is a need but for now, let us compile the election complaints to present credible evidence to the Election Commission. They must respond to it.
"We do not want nepotism to breed in PKR. Enough is enough," he added.
Azmin Ali not giving in, says MB should not be "lame duck"
Posted: 08 May 2013 11:45 PM PDT
(The Star) - The next Mentri Besar of Selangor should not be a "lame duck" who allows himself to be led by others, said PKR deputy president Azmin Ali.
The lame duck reference is seen as an indirect hit at Tan Sri Khalid Ibrahim who has been endorsed by DAP and PAS for the top post.
In the past, Azmin has been reported to be upset at being overlooked for the mentri besar's post.
Speaking to reporters at the PKR headquarters after meeting Selangor PKR leaders, Azmin said Selangor should be led by someone decisive and with a clear vision, given that Pakatan Rakyat won the general election by an overwhelming majority of 40 seats against Barisan Nasional's 12 seats.
Azmin, re-elected as Gombak MP and Bukit Antrabangsa assemblyman in Sunday's polls, said he would "reveal all" about the state of affairs in the party at a press conference on Friday.
He intends to address the issue of nepotism in PKR and what happened during the Permatang Pauh by-election in 2008.
In the aftermath of May 5th (part 3)
Posted: 08 May 2013 10:44 PM PDT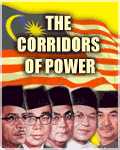 What Najib did not suspect was that some other Barisan Nasional leaders from Sabah and Sarawak wanted to follow Lajim Ukin and Wilfred Bumburing when they crossed over. However, Anwar told them to stay put in Barisan Nasional and contest the general election under the ruling party banner and then cross over after the general election.
THE CORRIDORS OF POWER
Raja Petra Kamarudin
You may love Anwar Ibrahim or you may hate him. But one thing you must not do is to underestimate him. That would be a big mistake if you were a 'struggling' Prime Minister like Najib Tun Razak.
Anwar knew that if Najib could not do better than Tun Abdullah Ahmad Badawi in the March 2008 general election then Najib would be in deep shit. Tun Dr Mahathir Mohamad would cut off his balls and nail it to the wall. (And Dr Mahathir is sharpening his knife even as you read this).
So that was Anwar's first aim. Even if you cannot take over the government just make sure that Najib does not get more than 140 parliamentary seats. And Najib did not do better than what Pak Lah did in March 2008. In fact, he did worse -- he won seven parliamentary seats less than in 2008.
So now Najib is facing so much internal problems with Dr Mahathir breathing down his neck he no longer has any time or energy to worry about Anwar or about what Anwar is up to.
And that works fine for Anwar as far as he is concerned. He can now distract Najib even further with his road shows that started last night in Kelana Jaya -- which means Najib now has two major battles to fight.
Do you think Anwar can walk in to Putrajaya by organising rallies and road shows? Do you think the Election Commission will call for fresh elections just because Anwar says they must?
If you believe that then you are sillier than I first thought. The Election Commission has just told Anwar to go screw himself. But that is not a problem because that is not Anwar's real game plan. His real game plan is to 'steal' the government through crossovers -- just like Barisan Nasional 'stole' it through election fraud.
What Najib did not suspect was that some other Barisan Nasional leaders from Sabah and Sarawak wanted to follow Lajim Ukin and Wilfred Bumburing when they crossed over. However, Anwar told them to stay put in Barisan Nasional and contest the general election under the ruling party banner and then cross over after the general election.
Many may have been puzzled as to why Pakatan Rakyat created such a mess in Sabah and Sarawak. Even a political novice knows that you need Sabah and Sarawak to march in to Putrajaya since these two East Malaysian states control 25% of the seats in parliament.
Sabah and Sarawak will always control 25% of the seats even if they have only 10% of the nation's population. That is what was decided in the Malaysian Agreement. (Hence the one-man-one-vote system cannot work in Malaysia because then Sabah and Sarawak can never have 25% of the seats in parliament).
Anyway, Anwar is not as stupid as you may think. It may appear like he messed up in Sabah and Sarawak. Actually he was not interested to win Sabah and Sarawak through the ballot box because he knew that would be very difficult to do and you would be wasting a lot of time and money while achieving very little.
Hence he just made a token effort in Sabah and Sarawak and did not worry too much about how many seats he would win. After all, he was not going to win that many anyway, other than the ones that DAP won in the predominantly Chinese constituencies.
Of course he wanted Sabah and Sarawak. But he wanted them not through the elections. He wanted them after the elections once he knows how many seats he can win in West Malaysia and how more seats he needs to be able to form the federal government.
So now, while the entire nation is focusing on the rallies that are going to be organised all over the country, Anwar is secretly negotiating with the Barisan Nasional Members of Parliament from Sabah and Sarawak.
Pakatan Rakyat needs at least 23 more parliamentary seats to form the federal government. 25 would be better. Then Pakatan Rakyat would have six more seats than Barisan Nasional.
Anwar's 'war room' masterminds are Dr Rahim Ghouse, Saifuddin Nasution, Johari Abdul and Azmin Ali. These are the people hatching all the plots and planning the strategies. They were also the masterminds behind the Free Anwar Campaign, which I headed from 2000 to 2004. So I have personally worked with them since more than ten years ago and I know how they do things and what makes them tick.
So all of you who wish to scream and shout in the stadium rallies please continue to do so. I know it is great fun because we too used to do all this back in the old days. But do not expect anything great from that other than just having a good time.
Those rallies are not going to allow Anwar to walk in to Putrajaya because no new elections are going to be called. Even the Election Petitions are not going to achieve much unless you have strong evidence of fraud -- and you do not.
All the 'evidence' of election fraud is mere hearsay and rumours. There were no extra ballot boxes. Hell, there were no blackouts as well. So how do you win your court cases based purely on gut feel?
Sabah and Sarawak know they are now the Kingmakers. If they stay with Barisan Nasional then Anwar is screwed. If they jump then Najib is screwed. But before they make the decision whether to stay or to jump, they want to know what's in it for them.
Can they get extra federal cabinet posts? One Deputy Prime Minister's post maybe? Can they see an increase in oil royalty from 5% to 20%? Can they get more autonomy like what the 18- and 20-Point Agreements promised them?
So the horse-trading is now going on. Anwar is making his offers and Najib will have to counter-offer something better. So we may yet see Anwar become the new Prime Minister if Najib cannot better Anwar's offer and the Members of Parliament from Sabah and Sarawak cross over.
In the meantime, while all this is going on, Najib has Dr Mahathir to worry about while Anwar has to try to pacify Azmin to make sure he does not jump if he is not made the Menteri Besar of Selangor. If not then Anwar might as well abandon the negotiations because the crossovers from Sabah and Sarawak will be neutralised by Azmin and gang once they declare themselves 'independents'.
Sigh….and you want me to enter politics? You must be crazy! Why would I want to suffer all this aggravation and anxiety? 
TO BE CONTINUED
Zuraida: PAS, DAP usah sibuk jawatan MB
Posted: 08 May 2013 08:57 PM PDT
(AnataraPos) - Ketua Wanita PKR, Zuraida Kamaruddin menegaskan PAS dan DAP tidak perlu campurtangan dalam isu pemilihan Menteri Besar Selangor atau memberikan sokongan kepada pihak tertentu.
"Saya baca dalam surat khabar dengan PAS buat kenyataan nak kekalkan dengan DAP...lepas tu Rani pula jawab (beliau) bersedia jadi MB. Saya ingat apahal dengan dia orang ni? Dah gila kuasa ke? Dah gila jawatan ke?
"Sedangkan keputusan belum buat lagi, sedangkan ini kerusi Keadilan, kenapa PAS dan DAP yang terlampau ghairah untuk menamakan diri mereka atau menamakan orang itu ini jadi MB? Itu persoalan saya," Zuraida memberitahu Antarapos.
Setiausaha Agung DAP Lim Guan Eng hari ini mengisytiharkan partinya mahu Tan Sri Abdul Khalid Ibrahim dikekalkan sebagai Menteri Besar Selangor, sungguhpun parti itu kurang kerusi DUN berbanding DAP dan PAS.
Sungguhpun DAP menang 15 kerusi DUN, ia tidak mempunyai wakil rakyat Melayu-Islam untuk dicalonkan sebagai MB, bererti jawatan itu harus diisi oleh PAS ataupun kekal dengan PKR.
Pada PRU lalu, PAS memenangi 15 kerusi DUN berbanding 14 oleh PKR, memberikan pakatan pembangkang kemenangan dua pertiga untuk kekal berkuasa di Selangor.
Pesuruhjaya PAS Selangor Dr Abdul Rani Osman dipetik berkata beliau bersedia untuk menjadi MB jika diarahkan oleh parti.
Zuraida berkata jawatan Menteri Besar itu milik PKR dan parti itu harus diberi ruang untuk memutuskan siapa paling layak untuk mengisinya, tanpa campurtangan pihak ketiga.
"Keadilan sendiri belum putuskan. Tapi DAP dan PAS kenapa teruja sangat, kenapa beria-ia nak menamakan orang itu ini, menamakan diri sendiri misal Rani menawarkan (diri untuk) kerusi MB, apa hal ni?" kata beliau.
"Kerusi (jawatan MB) ini memang Keadilan punya. Jadi kenapa PAS dan DAP sibuk? Tak ada isu nak kata apa-apa, ini Keadilan punya, Keadilan belum buat keputusan, dia orang nak sibuk lebih-lebih," tambah Zuraida yang juga Ahli Parlimen Ampang.
Beliau mengesahkan pemimpin-pemimpin PKR bertemu Datuk Seri Anwar Ibrahim hari ini secara tidak rasmi untuk membincangkan isu itu namun enggan mengulas lanjut.
"Tak ada (mesyuarat). Saya rasa itu pertemuan kot, dia orang nak berjumpa dengan Anwar (Ibrahim). Ada pertemuan sahaja kot, bukan mesyuarat."
Zuraida membayangkan bahawa Majlis Pimpinan PKR yang ditunjangi oleh Anwar harus menimbang calon-calon paling layak menjadi menteri besar selain Khalid.
Menurut beliau, pimpinan PKR harus juga mengambil kira kedudukan dan sumbangan kepada parti dalam melantik Menteri Besar Selangor.
"Setiap kali pencalonan ada dua, tiga orang punya nama kena tapis dan sebagainya dan nak kena buat keputusan. Saya nak yang terbaik kerana kita selalu mesti ada pilihan, bukan satu orang sahaja yang terbaik. Kita mesti cuba yang lain," kata beliau.
"Kita ada 2 3 nama, jadi kita akan pertimbangkan 2 3 nama ini. Dari segi politik kita mesti faham. Ada yang kedudukan politik harus diberi pertimbangan dan diberi keutamaan."
U_adAz8qpyg 
SEE VIDEO ON YOUTUBE HERE: http://www.youtube.com/watch?v=U_adAz8qpyg
In the aftermath of May 5th (part 2) (UPDATED with Chinese Translation)
Posted: 08 May 2013 08:12 PM PDT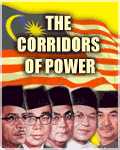 Umno has still not recovered from this shock and even Tun Dr Mahathir Mohamad is pissed big time. He is blaming Najib for wasting his time and the government's resources in trying to woo back the Chinese when that time and money could have been better spent in the rural areas where the Malays are the majority.
THE CORRIDORS OF POWER
Raja Petra Kamarudin
In part 1 of this series I said, "Luckily Najib Tun Razak is the Prime Minister. If I were the Prime Minister I would send my people in there with a bomb to create havoc and make sure that some people die. Then there would have been a lot of anger against Pakatan Rakyat for its poor security. Furthermore, I can then declare an emergency and suspend Parliament and the State Assemblies. And once I rule by martial law I can make changes that only a two-thirds majority in Parliament can."
Okay, what would I do if I were Anwar Ibrahim, the Opposition Leader, instead?
Well, then for sure I would arrange for my agent provocateurs to plant a small explosive device at the far end of the stadium, farthest from the stage where I would be sitting. This explosive device is meant to take just a few lives and create a reasonable amount of injury, plus trigger a panic followed by a stampede (which will take more lives than the explosive device itself).
No doubt some lives would be lost but then this is what politics is all about -- collateral damage. After all, if the ballot does not work -- as Sunday, 5th May 2013 has proven -- then you need to choose the bullet over the ballot. So in that sense Anwar is a more decent person than I am. If I wanted federal power as desperately as Anwar does then I would allow the ends to justify the means.
I mean when the Germans advanced on Leningrad during World War II, Stalin ordered a scorched-earth policy to defeat the Germans, as they did about 130 years earlier to defeat the French. He allowed hunger and the cold to weaken the Germans and with a scorched-earth policy the Germans would be denied food and shelter.
The downside to this, of course, would be that Russian civilians would also die and about 12 million of the 20 million deaths were non-combatants. However, in the bigger scheme of things, civilian loses are unavoidable. This is what the fight for power is all about, sacrificing pawns in the game of thrones.
If something untoward did happen in the Kelana Jaya Stadium last night everyone would blame Umno and Prime Minister Najib Tun Razak. No one would dream that it was an 'inside job'. Even more sympathy for Pakatan Rakyat would be gained plus the people would rise in anger and bring down the government. Was not Suharto and Marcos brought down only once people died? And Marcos and Suharto were far more powerful and stronger than Najib is.
I suppose that is why it is dangerous to allow me to become a politician. I am too devious and merciless and would not allow anything to stand in my way of reaching the top. Luckily Anwar is not as cold-blooded as I am. That is one thing Malaysia has to be thankful for.
On another note, the Team Khalid versus Team Azmin tussle for power is causing a stalemate in Selangor. PAS and DAP want Khalid as they can work with him better than they can with Azmin. The PKR Supreme Council, however, is in support of Azmin. To complicate matters further, Anwar supports Azmin while Anwar's wife and daughter support Khalid.
Umno is watching this crisis with great interest and anxiety. Umno too wants Khalid because they feel that Khalid is the weaker of the two while Azmin is just too sharp for his own good. With Khalid at the helm, Umno has a better chance of capturing Selangor in the next election than with Azmin in charge.
Azmin may not have the administrative skills that Khalid has but Azmin is a far better politician and he will know how to retain Selangor in the next general election four or five years from now. (Azmin is as ruthless as I am and he too would be comfortable with collateral damage. So in that sense I admire his guts as a politician although I dislike him as a person).
Azmin has Anwar over a barrel. If Anwar chooses Khalid then he would be going against his own party's Supreme Council and there would be the added danger of Azmin leaving with at least 11 or even 15 of his supporters. And that is the second reason why Umno wants Khalid rather than Azmin as the Menteri Besar.
Note that most of the candidates in the recent general election are Azmin's people and handpicked by him. Hence they are loyal to him and would follow him if he were to leave the party and become an 'independent'.
Umno knows that its survival depends on the Malays and Indians (plus the natives of East Malaysia). In the recent general election, more than 90% of the Chinese voted for Pakatan Rakyat, mainly DAP. In some saluran, 100% of the Chinese voted opposition. Not a single Chinese vote went to Barisan Nasional.
This has shocked Umno. They knew that the Chinese would not vote Barisan Nasional but they did not expect it to be this bad. They thought they could get at least 10-15% of the Chinese vote. They did not think that the Chinese vote for Pakatan Rakyat would be in the high 90s and in some places 100%.
Umno has still not recovered from this shock and even Tun Dr Mahathir Mohamad is pissed big time. He is blaming Najib for wasting his time and the government's resources in trying to woo back the Chinese when that time and money could have been better spent in the rural areas where the Malays are the majority.
There are about 50 or so of the 222 parliamentary seats that are Chinese majority. Another 57 of the seats are in West Malaysia, some of them Chinese majority seats as well (so there is some overlap here).
Hence Umno has to make sure that a minimum of 95 of the 120 Malay majority seats plus at least 45 of the East Malaysian seats are retained. Then Umno can afford to write-off the Chinese totally.
Ideally they should increase the parliamentary seats by another 10 or 15, mainly in the rural areas plus in East Malaysia. This would ensure that Barisan Nasional would be able to retain power in 2018 even if Pakatan Rakyat increases it share of the popular vote to 55%. Then Barisan Nasional can still be in power even with just 45% of the popular vote.
But to do this they need a two-thirds majority in Parliament and they are hoping that Azmin and his gang will cross over to give them the two-thirds that they need to increase the number of seats in favour of Barisan Nasional. And for both those reasons Umno is hoping that Khalid gets the job of Selangor Menteri Besar.
I just love Malaysian politics.
TO BE CONTINUED
****************************
巫統至今還未從此震驚中囘過神來,就連敦馬也爲此而深感忿怒。他正怪罪納吉,指他浪費時間和國家資源來討好華人。那些時間和資源大可以用在馬來人聚集的郊外地區上。
原文:Raja Petra Kamarudin
譯文:方宙
在上一篇我寫到:"幸虧納吉是我國首相,如果我是首相的話,我會派人拿個炸彈在裏面引爆來製造死人的浩劫,然後就會有很多人把矛頭指向民聯,說他們沒有做好保安。再者,我可以宣佈我國正式進入緊急狀態,屆時我就可以瓦解國會和州會以戒嚴法令治國,令我可以如奪得2/3國會議席般隨心所欲地修改國家法令。"
好了,那如果我是反對黨領袖安華的話,那我又會怎樣做呢?
我會安排我的'臥底'在體育館内離我講臺最遠的邊緣放個小炸彈。那個小炸彈的目的不是要奪得很多人命而是要令多人受傷和引發恐慌來製造人踩人的悲劇(這將會比那個炸彈致死更多人)。
無疑的將會有很多人因此死亡,但這正是政治的'精髓'----附帶犧牲。底限是,如果投票解決不了問題的話----5月5號的大選已證明了這一點----那就用子彈來解決吧。所以說安華他比我有道德,如果我像他一樣那麽亡命地渴望權力的話,我會讓結果合理化我的行動。
我的意思是,當年二戰期間德軍進軍列寧格勒時,斯大林用了'燒掉一切'的對策來擊敗德軍,正如130年前他們用來擊敗法國般。他用飢餓和寒冷慢慢地削弱德軍的戰鬥力,因爲'燒掉一切'策略主要就是不給德軍留任何食物和避寒地。
這個策略犧牲的當然就是俄國的人民。這場戰役2000万死亡人數中就有1200万是普通人,但爲了保全大益,人民的犧牲是無可避免的。這就是權力鬥爭的中心----在王位鬥爭遊戲中犧牲掉那些小卒。
如果昨晚真的發生了不幸的事故的話那所有人一定會把罪怪在巫統和納吉身上,因爲沒有人會懷疑這是'自己人'干的。民聯將會迎來更多的同情而人民也會憤怒地把政府給推翻。蘇哈多和馬可思不就是在有人死掉後才被推翻的嗎?當年的蘇哈多和馬可思可比現在的納吉還要強大得多了。
我想如果我從政的話那是件很危險的事情。我太奸詐無情了,我不會讓任何事情阻擋我掌權。幸虧安華並沒我這般冷血,這是馬來西亞應該感到慶幸的。
另一件事情,卡立對壘阿玆敏之戰已讓整個雪蘭莪都僵持在那了。伊黨和行動黨都挺卡立上位,因爲他們跟卡立比較合得來,但公正黨最高理事會的心水人選是阿玆敏。而更絕的是,安華本身是支持阿玆敏的,但他的妻子和女兒都支持卡立。
在另一邊觀望的巫統則是又好奇又擔憂。巫統想要卡立上位,因爲對比起阿玆敏他較爲軟弱而阿玆敏則是太尖銳聰明了。如果卡立掌權的話,那巫統要重奪雪州就相對地容易得多。
阿玆敏的管理能力可能沒比卡立好,但他是個很強的政客,他知道如何在未來4,5年保住雪州政權(阿玆敏同我一樣殘酷,他對附帶犧牲不會覺得反感。所以我很敬佩他的政客膽量,但我對他的爲人則深感厭惡)。
阿玆敏把安華弄得很糾結;如果安華任卡立為大臣的話那就會違反了最高理事會的意願,與此同時阿玆敏可能會帶領他10個,甚至是15個支持者離黨。這就是巫統要卡立上位的第二個原因。 
請記住,此屆大選很多候選人都是阿玆敏親點上陣的,所以他們對他都很忠心且會為他脫離公正黨成爲'獨立人士'。
巫統很明瞭他們必須靠馬來人和印度人(再加上東馬土著)來生存。在此屆大選,多過90%的華人都投給反對黨,尤其是行動黨。在一些地區甚至有100%的華人都投給反對黨,沒有一票是投給囯陣的。
這對巫統來講是很震撼的。他們知道華人不會投給囯陣,但他們沒有想到情況會是這樣糟糕。他們以爲他們至少會得到10-15%的華人票,他們根本就沒想到90%,甚至100%的華人會投給民聯。
巫統至今還未從此震驚中囘過神來,就連敦馬也爲此而深感忿怒。他正怪罪納吉,指他浪費時間和國家資源來討好華人。那些時間和資源大可以用在馬來人聚集的郊外地區上。
在222個囯席當中大約有50個是華人居多的議席。在東馬的57個囯席當中,也有一小部分是華人議席(這裡有一些重疊)。
所以說巫統必須確保他們保得住(總數120個的)95個馬來席和至少45個東馬囯席。只有這樣巫統才能完全地忘掉華人的威脅。
在理想的情況下,巫統他們是想在鄉村地區和東馬囊括多10-15個席位。這將會確保他們在2018年也會繼續執政,即使是民聯在那個時候擁有55%的票選。囯陣屆時凴45%的票選也能執政了。
但他們現在需要2/3多數議席才能達成他們的目的,所以他們希望阿玆敏能夠帶領他的追隨者跳槽到他們那邊,這樣他們就能有2/3多數議席了。以上這些原因足以解釋爲何巫統希望雪州大臣是卡立而不是阿玆敏了。
我真的很愛大馬的政治。
(敬請期待下一篇文章)
In the aftermath of May 5th (part 1) (UPDATED with Chinese Translation)
Posted: 08 May 2013 06:27 PM PDT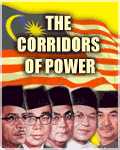 Once the election results are officially gazetted, Pakatan Rakyat should immediately file Election Petitions in court. In the meantime they should gather the evidence in preparation. Umno and Barisan Nasional will be doing this, at least Umno Terengganu will, and if they win their cases then Pakatan Rakyat is going to lose a few more seats.
THE CORRIDORS OF POWER
Raja Petra Kamarudin
Polis akan memanggil 28 individu termasuk beberapa pemimpin pembangkang yang berceramah pada Himpunan Suara Rakyat Suara Keramat di Stadium Kelana Jaya, malam tadi.
Ketua Polis Selangor, Datuk Tun Hisan Tun Hamzah berkata, kesemua mereka akan dipanggil dalam tempoh terdekat bagi membantu siasatan mengikut Seksyen 4 (1) Akta Hasutan 1948.
***************************************************
I refer to the statement by Selangor CPO today that 28 Pakatan leaders who spoke at the Kelana Jaya rally on 8th May will be probed for sedition: N. Surendran (READ MORE HERE)
***************************************************
The gathering last night was meant to pressure the Election Commission (SPR) into invalidating the 13th General Election of Sunday, 5th May 2013. If they do agree to do this then this would be the first time in Malaysian history that we are seeing such a thing happen. Anyway, is there any provision in the Federal Constitution of Malaysia for such a thing?
One thing we are very concerned about, and which we are fighting the government over, is that the Constitution is not being respected and upheld. That is one of our bones of contention. Therefore I shy away from pushing for something ulta vires. (Remember Karpal Singh was arrested and charged in court for using that phrase, ultra vires, in describing the action of His Highness the Sultan of Perak?)
Once the election results are officially gazetted, Pakatan Rakyat should immediately file Election Petitions in court. In the meantime they should gather the evidence in preparation. Umno and Barisan Nasional will be doing this, at least Umno Terengganu will, and if they win their cases then Pakatan Rakyat is going to lose a few more seats.
You may say we cannot trust Malaysia's judiciary but there have been instances such as in East Malaysia and Penang (Permatang Pauh: Dr Wan Azizah Wan Ismail) where the opposition has won its Election Petition cases. And remember, I, too, won both my habeas corpus cases in 2001 and 2008. And did not Anwar Ibrahim win his Sodomy 2 and other cases as well (plus Zainur Zakaria, Azmin Ali, and so on)? 
Hence we never know: it all depends on the judge. So Pakatan Rakyat should file their Election Petitions and, for sure, contest the ones filed by Umno and Barisan Nasional. At worst, even if Pakatan Rakyat does not win, they can prove to the world that they do have the evidence of electoral fraud. And if the evidence were strong enough the judge would not dare rule against Pakatan Rakyat.
We always talk about cases that the opposition lost and then we accuse the judiciary of being corrupt. We never list down those cases that we won -- and which are as many as or more than the ones we lost (the opposition has won all the illegal assembly cases thus far since 1998). I personally know some of these judges and not all are slime-balls and scumbags. Some of them are actually very decent and God-fearing people.
Nevertheless, after saying that, it is your luck as to which judge you come up against. You may get a good judge or you may get a bad judge.
On the news report that 28 opposition leaders are being investigated for sedition, now we can see why the police suddenly did a U-turn and allowed the rally last night to proceed after initially declaring it an illegally assembly and warning everyone to stay away from the venue.
This morning I checked with my deep throat to find out what was going on. First of all, they allowed the rally to go on to see how many people would turn up. It seems the seating capacity of the stadium is only 25,000 and if you include the field then it should come to a total or 35,000-40,000.
The pro-opposition websites say that 100,000-150,000 people turned up. That could be true, I will not dispute that, but I would never enter a stadium built for 25,000 if 150,000 people are squeezed into that stadium. That stadium would become a death trap.
I have personally seen what happens when you over-pack people into an area meant for half that crowd (like in Mekah, Mina, etc). Hence even 50,000 in the Kelana Jaya Stadium would be a huge risk. In the event of panic or a stampede, many are going to get trampled to death. And all you need is a small explosive device for the panic to start.
Did the organisers buy public liability insurance? Did they scan all the bags being brought in to the stadium? Did they scan the people entering the stadium? How sure were you that there were no agent provocateurs in the crowd who would trigger something? In short, how good was the security last night?
Luckily Najib Tun Razak is the Prime Minister. If I were the Prime Minister I would send my people in there with a bomb to create havoc and make sure that some people die. Then there would have been a lot of anger against Pakatan Rakyat for its poor security. Furthermore, I can then declare an emergency and suspend Parliament and the State Assemblies. And once I rule by martial law I can make changes that only a two-thirds majority in Parliament can.
But I suppose Najib is not as cruel as I am. A good thing I am not the Prime Minister or else Saddam Hussein will appear like Gandhi by comparison. (Oh, don't sound so shocked. Everything is fair in love and war. And if you can't stand the heat then get out of the kitchen.)
Secondly, they allowed the rally to go on so that the various speakers can utter 'seditious' statements. Then they can be investigated and possibly charged for sedition. And if they were found guilty they would have to vacate their seats and we would see many seats going for a by-election.
According to my deep throat, many intelligence officers were amongst the crowd last night and the feedback from them is that 80% of the crowd was Chinese and mostly young urban Malaysians mainly from the Kelang Valley area. Hence it was basically an 'already converted' crowd, Pakatan Rakyat diehards. What the government was worried about is that the crowd would be 80% Malay -- which would dispel what the government is saying: that Sunday was a Chinese Tsunami.
TO BE CONTINUED
***************************************************
5月5之後(一)
在大選結果一被正式承認的儅兒,民聯就應該立馬向法庭提出上訴並且同時收集證據。巫統和囯陣絕對會這樣做(至少登嘉樓巫統會),而如果他們真的嬴的話那民聯將會失去一些議席。
原文:Raja Petra Kamarudin
譯文:方宙
警方將會召見有份參與昨晚格拉納在也體育館人民之聲集會的28名出席者。他們當中包括數位當晚有演講的反對黨領袖。
雪州縂警長Datuk Tun Hisan Tun Hamzah表示,警方將引用1948年煽動法第4(1)條文召見這些人士以協助調查。
***************************************************
昨晚集會的主要目的是向選舉委員會施壓,迫使他們宣佈5月5的大選無效。如果他們真的低頭的話,那這將是大馬史上第一個無效大選。但,大馬憲法裏有這樣的規定嗎?
一個令我們很擔憂進而與政府抗爭的原因是因爲我們的憲法不被尊重;這是我們抗爭的其中一個主軸。這就是爲什麽我盡量避免作出太越權(ulta vires)的事(還記得卡巴星因形容霹靂蘇丹'越權'而被提控嗎?)
在大選結果一被正式承認的儅兒,民聯就應該立馬向法庭提出上訴並且同時收集證據。巫統和囯陣絕對會這樣做(至少登嘉樓巫統會),而如果他們真的嬴的話那民聯將會失去一些議席。
你可以講說大馬司法是不公平的,但請記得反對黨曾多次在東馬與檳城(旺姐的Permatang Pauh 議席就是一個例子)贏得上訴。我也曾在2001與08年獲得我的人身保護令,安華不也是贏了兩次肛交官司和其他官司嗎?
所以說世事無絕對的,全看那個法官是誰。民聯應該向法庭提出上訴跟囯陣打官司,如果他們輸的話,那至少他們可以把選舉舞弊的證據公諸於世。而如果他們的證據充足的話,那法官肯定不敢偏私。
我們只會去談那些反對黨輸掉的官司,再來大罵司法不公,但我們從來沒有去列出反對黨勝利的例子。他們勝出的與輸掉的其實是同樣多的(自1998年起他們從沒輸過非法集會的官司)。我自己本身有認識一些法官,他們並非全都是混蛋人渣,他們當中有人其實是很有道德和敬畏上帝的。
話雖如此,這些到頭來是很看運氣的:看你踫到的法官是誰。你可能踫到一個好法官,你也可能踫到一個坏法官。
以上的新聞講到會有28名反對黨領袖被控煽動;我們現在可以看到爲什麽警方在之前宣佈其集會是非法,但後來又來個大U-轉讓集會進行了。
剛才早上我和我的深喉打聽消息,看看這到底是怎麽一回事。原來他們准許的第一原因是想看看到底會有多少人出席。那個體育館的座位有2万5千個,如果草場中間站滿人的話那整個體育館的容量是35000-40000人,但親反對黨網站說昨晚有10万-15万個人。那可能是真的,我不會去反駁,但我本身絕對不會去和15万人擠進一個只能容納2万5千人的體育館;那個體育館絕對是個死亡陷阱啊!
我自己本身曾親眼見過人潮200%過度擁擠的後果(如聖城麥加等)。所以格拉納在也體育館容下5万人其實是很危險的了,如果發生恐慌事件或人踩人意外的話,那很多人將會被踩死,而你只需要一個小型炸彈就能令出席者感到恐慌。
舉辦單位買保險了嗎?他們有沒有徹底檢查所有人的包包?他們怎樣知道有沒有'臥底'混了進來製造問題?簡單一點來説,昨晚的保安作得怎樣?
幸虧納吉是我國首相,如果我是首相的話,我會派人拿個炸彈在裏面引爆來製造死人的浩劫,然後就會有很多人把矛頭指向民聯,說他們沒有做好保安。再者,我可以宣佈我國正式進入緊急狀態,屆時我就可以瓦解國會和州會以戒嚴法令治國,令我可以如奪得2/3國會議席般隨心所欲地修改國家法令。
我想納吉並沒我這樣殘忍,而辛好我也不是首相,不然的話你們會看到薩達姆重生(是的,請別感到驚訝,在愛情與戰爭裏,所有東西都是平等的;如果你受不了熱氣的話那請別待在廚房裏。)
他們准許集會的第二個原因是要引誘那些給出煽動的演講,那樣他們就能展開調查再把那些演講者控上法庭。如果那些領袖真的都入罪的話,那他們得放棄他們的席位,然後我們就會看到很多補選。
根據我的深喉,昨晚有很多情報人員混進了集會裏。他們的報告是有80%的出席者都是華人和住在巴生一代的年輕人,所以説昨晚出席的都是民聯的'死忠'支持者。而政府所擔心的情況是80%的出席者都是馬來人----因爲那將粉粹政府的'華人海嘯'理論。
(敬請期待下一篇文章)
Malaysia's Najib: Jump or be Pushed
Posted: 08 May 2013 03:53 PM PDT
Election aftermath could soon claim its real loser, the current PM
"We advised Najib against pandering to Chinese unreasonable requests. He bent over backwards to the Chinese where those resources could have gone to other rural or bumi constituencies. Now UMNO wants Najib to take responsibility."
John Berthelsen, Asia Sentinel
Former Malaysian Prime Minister Mahathir Mohamad, having been instrumental in driving his successor Abdullah Ahmad Badawi from power in 2009 after a poor electoral performance, now may be poised to try to do the same thing to the current prime minister, Najib Tun Razak.

It may depend on whether Najib jumps or is pushed, however. The premier is said to be disillusioned and discouraged and may leave the premiership at the United Malays National Organization annual general meeting in October, handing over power to the current vice president Muhyiddin Yassin, sources say - if he lasts that long. Najib led the Barisan Nasional to its lowest vote total since independence at 46.66 percent of the popular vote to the Pakatan Rakyat coalition's 50.1 percent, taking a diminished 133 seats in the parliament to Pakatan Rakyat's 89 - amid allegations of voter irregularities that put the Barisan over the top.

"I am told that Najib will hand over to Muhyiddin in October," a lawyer with close contacts to UMNO said. "The change may finally come but voluntarily between Najib and Muhyiddin. We'll have to let it play it out some more." 

That could foreshadow months of instability inside the UMNO leadership as a weakened Najib hangs on to power in the face of a wing of the party that wants to double down on the policies that have led to diminished returns in the last two elections. Toppling him now for Muhyiddin could well lead to costly party rifts, as it did in 2009 with the Badawi faction of the party. A change would probably signal that UMNO will steer to the conservative right, counterintuitive to what the electorate appears to have been saying. It was UMNO moderates such as Khairy Jamaluddin and Shahrir Samad who profited in the election while Malay nationalists Ibrahim Ali and Zulkifli Noordin were soundly defeated.

The Mahathir wing appears disdainful of Najib's 1Malaysia strategy, which calls for an emphasis on ethnic harmony and national unity. If anything, the 87-year-old former prime minister, with his sponsorship of the Malay nationalist NGO Perkasa, appears to be reverting to his days as a Malay firebrand that got him kicked out of UMNO for several years before he was reinstated by Najib's father, Tun Abdul Razak. 

However, Mahathir, a source said, "campaigned hard for Najib and the Barisan Nasional. The Doc (Mahathir) let Najib do what he wanted pretty much. Najib led UMNO with his Economic Transformation Program, Government Transformation Program, etc. Now that the results weren't good Najib has to take responsibility. Most importantly, I get the sense that Najib was completely devastated and doesn't want the job anymore. Furthermore, Muhyiddin can fight fire with fire against DAP's race campaign."
It thus remains to be seen if Najib's ETP and GTP programs, the cornerstone of his government policy, are at risk, emphasizing as they do competitive bidding instead of special privileges for ethnic Malays. Muhyiddin, although not as strident as other Malay nationalists, nonetheless is closer to Mahathir's line of thinking than many are comfortable with.
Read more at: http://www.asiasentinel.com/index.php?option=com_content&task=view&id=5401&Itemid=178 
Najib and IGP must drop sedition probe on Kelana Jaya rally speakers
Posted: 08 May 2013 03:46 PM PDT
I refer to the statement by Selangor CPO today that 28 Pakatan leaders who spoke at the Kelana Jaya rally on 8th May will be probed for sedition.
N. Surendran 
This is an unlawful, undemocratic and politically motivated threat by the Selangor CPO/IGP against Pakatan Rakyat leaders. This illegal police investigation is clearly intended to divert attention from the massive electoral fraud and irregularities that are being highlighted by Pakatan Rakyat. The police are blatantly harassing the opposition for exposing electoral fraud, instead of investigating the BN's election wrongdoing and offences. Clearly, the Selangor CPO and the IGP are being used by Najib and the BN government to silence complaints of election fraud.
It is shocking that the police are once again resorting to use of the antiquated and undemocratic Sedition Act 1948.  In July 2012 Najib had promised to the Malaysian public that the Sedition Act would be repealed; Najib has lied and misled the rakyat by failing to do so. Worse, Najib continues to use this oppessive law to curb freedom of expression and democratic dissent. Is this the ' national reconciliation ' promised by Najib on the 6th of May?
The police must act professionally and impartially in carrying out their duties. Why are the police wasting public resources monitoring opposition rally speeches? The police should be focusing on crime prevention and traffic control. During yesterday's rally, traffic police failed to assist the public who attended the rally. Was this done upon the BN government's instructions?
Despite sweet promises of democratisation in the run-up to GE-13, Najib and the BN continue to use oppressive laws and breach fundamental liberties. The BN is beyond help, and beyond reform.
We demand that the IGP and BN government immediately drop the sedition probe upon the rally speakers. We further demand that the IGP to reveal the full extent of the BN government's involvement in ordering the sedition probe. The Selangor CPO must also be personally held accountable for abuse of power in ordering the sedition probe. Those who undermine democracy must understand that they will eventually be brought to justice.
Mahathir, Nik Aziz, Hadi Awang, Kit Siang, Karpal, etc... and Old Malaysia
Posted: 08 May 2013 03:09 PM PDT
No one can doubt that most of the most severe critics and nemeses of Umno and Barisan Nasional that we have today are those who were originally from the party and coalition; so they were all the creation of Umno and Barisan, nay, of Mahathir personally.  
Mansor Puteh 
Mahathir, Nik Aziz, Hadi Awang, Kit Siang, Karpal etc. overstaying in their respective parties as Presidents and also as Prime Minister may be the root cause of confusion and dissent in Malaysia Today ... creating the unlikely adversaries and nemeses for UMNO/Barisan Nasional and Pakatan Rakyat ... and turning the country upside down, all for nothing.
An interesting aspect concerning Mahathir Mohammad's refusal to relinquish his post as Prime Minister earlier can be seen in how he had not allowed his own children and the many others from succeeding more than they are able to do today. Pity them!
They cannot excel more than what they have done, simply because they did not want to be seen to be too successful that can cause many in the country and elsewhere to think they are what and who they are simply because of the influence of their father. This is not true! 
Better still if all the senior leaders of DAP, PAS, Gerakan, MC, MIC and the other parties had resigned, so their children could become more successful than they are, too, on their own, without anyone charging them for practicing cronyism and nepotism.
It could also allow the political parties to function more like political parties instead of private limited companies, with the politicians staying put and become professional politicians and also media clowns and media pigs, too, whose skin has become so thick that threats of hundred million-ringgit law suits, as much as exposés of videos showing them in incriminating situations do not threaten them anymore.
This is also the main reason why the senior leaders in the opposition are hogging traffic because their children could overshadow them, standing on their own merit, without them being too emboldened to their elders and if they finally succeed, their parents could claim credit for putting them where they are.
These political leaders do not seem to agree with the adage that the children should excel in education and their chosen profession, like the rubber tappers who are happy to see at least one of their children go to university in the country or better still abroad.
In Malaysian politics, this may not be the case, as the politicians do not want any of their children to overshadow them, thus obliterating the legacy they want to promote.
Look what is happening to Samy Vellu after he left MIC, and imagine what will happen to Kit Siang, Karpal, Nik Aziz, Hadi Awang and the others in DAP and PAS, if they had resigned few years ago.
For one, DAP and PAS would be a faint reflection of themselves today; and this is what the old guards fear most. They do not fear Umno or Barisan, but their own parties and their own children whom they did not think could allow their parties to be as they are today, if not 'worse'. 
And PKR too would be in total disarray once Anwar and family leave it. Who could take it away from them? This party is basically a PKR Sdn Bhd which can only survive as long as it has a 'memorandum of misunderstanding' with DAP and PAS.
It is also not helpful if some people in Umno or Barisan who have problems with their party, who were forced to leave it and join the opposition so their life in politics is unnecessarily lengthened or prolonged, and with each of them, they carry the feeling of intense hatred of the very party that had brought them to the fore in national politics, and in the process also create some new and unusual intrigues which could not have been created if they were not forced out of their party in the first place. 
If Mahathir had resigned as Prime Minister ten or even fifteen years after his first appointment in 1981, surely, things would not be as it is today in Malaysia.
For one, Malaysia could achieve twenty percent economic growth instead of a mere five percent that the government is proud to say today and more Malaysians could have become international personalities and leaders in many industries who can enhance the image of the country without there having any need for the country to have the so-called ministry of tourism which costs a lot to keep and sustain yet Malaysia is still relatively unknown in the world.  
Malaysians have a lot more to agree than to disagree. Those who now disagree with the government are those who could be allowed to agree simply because their voices and views were not taken seriously as Malaysia was then under the control of just one person, who had overstayed, and who could not move on as there was nowhere else that he could go.
Better qualified Malaysians have no access to public space in the media and the streets, so much so that those who think they are better educated and trained could seize the opportunity to trust themselves by creating their own NGOs and other organizations and associations and claiming the right to be heard and to also hurt.
Meanwhile, the best scholars in all fields that we have in the country were cowed into silence simply because they would not dare to speak too loud as they were all trained to be polite and to present their views in a proper manner.
Those who did not have proper academic experience and education didn't care about manners especially when they are in public or before the media; they think the more they can scream diatribes, the more enhanced their stature is in the eyes of the public and the media, too, who prefer these men and women over the better educated ones.
In the end, Mahathir ended up having to hog on the political traffic and caused many behind him to fall onto each other, with some almost touching his feet and pulling him down with them.
No one can doubt that most of the most severe critics and nemeses of Umno and Barisan Nasional that we have today are those who were originally from the party and coalition; so they were all the creation of Umno and Barisan, nay, of Mahathir personally. 
They were pushed to go to the other side, as there was no where else that they could go to, including being forced to embrace the very persons whom they had earlier on severely criticized and demonized, especially those in the DAP and PAS.
And maybe if all the senior leaders of DAP, PAS, Gerakan, MCA and MIC, and the others in Barisan Nasional and Pakatan Rakyat had resigned together with Mahathir, their children too might become more important to their parties today, so much so that Parti KeAdilan Rakyat (PKR) did not have to be created to bind the two major opposition coalition known as Pakatan Rakyat that we know today.
It could also be due to Mahathir's mistake for trusting Anwar Ibrahim by taking him from Angkatan Belia Islam Malaysia (Abim), where he could do much other than to make noise.
Abim today is almost dead; it's only noticeable achievement is the election of Anwar as one of its presidents.
So if Mahathir had left Anwar as president of Abim, chances are over the years he would have grown tired and whither with the association to be what it is today.
So, one can say Mahathir created a 'monster' for himself, his party and coalition to have to deal with which have all created unnecessary dissent.
'Reformasi' was established in 1998 with more Umno and Barisan officers or leaders joining Anwar, which ultimately caused the formation of Parti KeAdilan Rakyat or PKR and later Pakatan Rakyat, the loose coalition of opposition parties.  
The founders of 'Reformasi' got the idea from the other Umno members and officers who had left the party when it was disbanded by the courts to form 'Parti Semangat 46' which later ran against Umno Baru.
So it is not wrong for anyone to say it was Mahathir who had helped to create PKR and also Pakatan Rakyat, and the new generation of nemeses of Umno and Barisan that we have now. 
Because Mahathir had stayed on too long, the others in the Umno and Barisan Nasional hierarchy became confused and disillusioned; and they too thought they ought to follow in his steps by overstaying their welcome.
His deputy then, Musa Hitam, should have been allowed to take over from him so that the history of Umno and Barisan would be different with the flow of new blood into the party and coalition and dissent within Umno especially would also have been thwarted.
Maybe Mahathir feared if Musa had succeeded him as prime minister, Musa would become a better prime minister than he had been, and Mahathir would be treated the same way he had treated his predecessor, Hussein Onn and also Tunku Abdul Rahman who both left Umno to join or support Parti Semangat 46.
Worse, those who were expelled from Umno and also Barisan still harbor intentions of staying on in politics in Malaysia, even if they do it on the other side.
So no one can blame those who are now in Parti KeAdikan Rakyat (PKR) and Pakatan Rakyat for doing what they are doing; they are those who do not have principles of attacking the very party and coalition which had given them everything they had, which they had benefited very much from, including getting their pensions and other fiduciary interests, including their spouses and children who are now vociferous critics of Umno and Barisan.
They knew they had not had enough, so they insist on staying on and test their luck with each general elections.
Some of them were lucky in 2008 when they won their seats in parliament and the state assemblies.
And most, if not all of them were once in Umno and Barisan, who would have all gone up the Umno and Barisan hierarchy if not for Mahathir blocking their way there.
Anwar Ibrahim would have succeeded Mahathir after becoming his deputy and chances are Anwar would be as critical of the Chinese and Chinese or vernacular education as he was before.
His favorite punching bag or bags today would be Parti Islam SeMalaysia (Pas) and the Democratic Action Party (Dap), who now form the two of the three major components in Pakatan Rakyat.
And surely, those who are in the Najib Tun Razak cabinet today would not be where they are now, with Najib and his deputy Muhyuddin Yassin and also Najib's cousin, Hishamuddin Hussein Onn becoming chairmen of some GLCs or retired politicians.
And for that matter, all of Lim Kit Siang's, Karpal Singh's, Nik Aziz's and Hadi Awang's and the other old-timers in DAP, PAS or even Gerakan, MCA, MIC and the others in Barisan Nasional and Pakatan Rakyat today, would be more successful than they are now and they could even be more important than their own fathers were, if they had resigned along with Mahathir.
And Malaysia would be a much peaceful country today, with PAS, DAP and the Chinese, Indian and also the Malay chauvinist groups not being able to do much.
Most likely Anwar too would have resigned by now having been prime minister for more than ten years, leaving behind an image of him which is positive and his reputation intact internationally. One can see him playing the roles like what Musa Hitam is doing now.
Ten years is long enough for Mahathir and Anwar to leave an imprint in the history and development of the country. What more would they want to do?
And the two of them would not be sitting on the opposite sides of the fence, but at the same place, serving Islam, Melayu and the Federation of Malaysia or the Melayu and Islamic Kingdom of Malaysia.
In the end, we can also say Malaysia has been hijacked by two persons, who used to be together in the same party and coalition – Mahathir and Anwar, but who now find themselves in opposite positions.
The 'Mahathir and Anwar Episode' of the country has dragged on for too long now; when will it end?
The Harrowing Experience of being an EC/SPR Officer for GE13
Posted: 08 May 2013 03:03 PM PDT
The internet has done a lot of good, but plenty of harm too. I understand your paranoia, but we're trying to be nice here, at least try and see that?? I detest how anger is so blinding that we take it out on others.
Joanne Lim 
Contrary to public perception, most of the EC officers in schools are civilians/teachers who applied for the job to be EC officers on election day. I applied for the job as I wanted to be a part of the election process and gain a first-hand experience of one of the most exciting events in my beloved country. And of course, what better way to ensure a clean and fair election than to be a part of it?
To my utter shock, many voters regarded me as a government machinery who was placed there to prevent them from voting/to destroy/track their votes. When checking for a man's saluran using his IC, I was about to hand him the paper which merely stated the room he should vote in when he quickly said, "NO NO! Don't give me anything! You'll track me!" It was flabbergasting!
Voters thought we EC officers had the power to summon everything. Our centre asked MBPJ (in charge of us) for wheelchairs but were told that they had ran out of wheelchairs. People scolded us for having no wheelchairs, but really, that was completely, absolutely not our fault. We asked for wheelchairs numerous times, but we never got it. To be fair to MBPJ, their staff looked harassed and exhausted each time we saw them (they ate, slept and worked in their centre round the clock few weeks prior to elections). I could imagine the number of phone calls they received that day as polling centres with problems called them for assistance. In the end we carried chairs from classrooms so that the senior citizens could sit in line and I drove senior citizens who walked in the school to the doorstep of their saluran. And I'm sorry about the sun, we can't help it if you have to queue in the sun, really we can't. We ourselves suffered in the heat, at least you could go home after voting.
One voter rudely asked me why she had to vote in a different saluran from her mother. She lamented about the inconvenience of it all and demanded that I change it. What she (and many others) failed to understand was that we were merely following a pre-decided electoral roll which had already placed everyone into various salurans according to your IC number. Saluran 1 started with the oldest voters on the list, Saluran 6 had the youngest voters.
Yes, changing your saluran is possible, we did it for a number of disabled/injured voters who couldn't climb up staircases. But the paperwork involved in that is not easy, with clerks in both salurans involved having to co-ordinate and fill in forms. So what, you'll think. That's what you are paid for! Well, there are only 5-6 EC officers in each room, each time an EC officer is held up by such paperwork the entire voting process is delayed.We (and you) want to prevent fraud and cheating, hence paperwork is extremely necessary. You think it's just a matter of you casting your vote in another classroom? The number of ballot papers provided for each saluran has already been fixed, any discrepancies and we'll be in trouble.
Read more at: https://www.facebook.com/notes/joanne-lim/the-harrowing-experience-of-being-an-ecspr-officer-for-ge13/10151584072979244 
Chinese being blamed for the Great Divide!
Posted: 08 May 2013 02:56 PM PDT
Joe Fernandez 
Why are the Chinese being labelled racists for rejecting MCA, a one race party, and for rejecting the Chinese-based, led and dominated Gerakan and Supp?
Did Obama call for a National Unity Consultative Council after the elections?
Did he blame the old whites as racists who were against his presidency?
Did the Republican Party blame the blacks and other non-whites as racists who were against a white being president "in his own country"?
It's not the done thing to blame the Chinese for the great divide in Malaysia.
The honeymoon is over.
The multiracial urban areas, barring some squatter areas wooed by Hindraf Makkal Sakthi, and the ethnic rural electorate are no longer on the same page.
The rich states and poor states are no longer on the same page.
The Islamists and other Muslims are no longer on the same page.
The Christians and the rural Muslims are no longer on the same page.
The non-Muslims and the rural Muslims are no longer on the same page.
The Orang Asal and the rural Muslims are no longer on the same page.
The local Muslims and the illegal immigrants are no longer on the same page.
Urban Malaya and Borneo, except for the limited urban areas, are no longer on the same page.
Malaysians are against the illegal immigrants and other foreigners flooding their country.
The majority of Malaysians want Umno and BN out of Putrajaya.
They have rejected race-based parties and racism and racists.
The Malays will no longer root for one party, Umno, because they are "confused" to the extent they don't even bother to register as voters and when they do they don't turn up, and if they do turn up in the urban areas, they don't vote for Umno.
Umno should see the writing on the wall, the death of one-race based parties in the BN and the death of the concept, and open up to all ethnic groups to re-invent itself and survive at least in the Opposition.
It should stop harping on the Malays unless it continues to harbour a death wish.
It should stop blaming the Chinese for the seeds of destruction it harbours.
Prime Minister Najib Abdul Razak apparently believes that man lives by bread alone.
He has pledged to step up his US$ 444 billion Transformation Programme.
The people will reject it if Transformation is an euphemism for the ruling elite to run up the National Debt Burden even further to facilitate them putting their hands in the National Cookie Jar to feather their own nests under the guise of bringing so-called development -- still water, electricity and schools in rural Borneo after 50 years of Malaysia -- to the people.
In hindsight, it's not surprising that Najib signed the MOU with Hindraf.
His entire approach in the run-up to the 13th General Election has been to try and bribe his way back into power with the people's money, and driven by his "Let's Make a Deal" thinking, "Lu Tolong Gua, Gua Tolong Lu" (You Help Me, I Help You).
What a cheap bugger!
Hindraf, for example, is not about being intimidated and bribed into submission. It's about human rights and equal rights.
The 13th GE has proven that former Prime Minister Mahathir Mohamad's remarks are worse than useless and merely provide cheap entertainment for the racist and mainstream media.
The power of accurate observation is commonly called cynicism by those who have not got it ... George Bernard Shaw, Irish dramatist and writer (1856 - 1950)
Posted: 08 May 2013 02:55 PM PDT
Apa yang berlaku dalam PRU 13 ini ialah UMNO dipandang bersepakat dengan PERKASA. Inilah salah satu sebab utama hilangnya undi Cina. Seterusnya, kerusi yang dimenangi BN terus berkurangan. Dengan ini, Mamak boleh memakainya sebagai alasan untuk mengikis and menggugat kedudukan PM, sepertimana apa yang berlaku ke atas Pak Lah.
Fariz Islam 
Kepada PM yang dihormati,
Salam 1Malaysia. Selamat kembali menyandang kerusi PM.
Ingin saya luahkan sedikit sebanyak pandangan. Generasi muda Melayu kini ramainya berpendidikan tinggi dan tahu menganalisa.
Sila pertimbangkan hakikat secara betul. Mamak menganjurkan PERKASA yang membuat kerja bukan-bukan, yang langsungnya tidak produktif untuk mempertingkatkan taraf Melayu. PERKASA seolah-olahnya menyebabkan kemarahan kaum Cina.
Apa yang berlaku dalam PRU 13 ini ialah UMNO dipandang bersepakat dengan PERKASA. Inilah salah satu sebab utama hilangnya undi Cina. Seterusnya, kerusi yang dimenangi BN terus berkurangan. Dengan ini, Mamak boleh memakainya sebagai alasan untuk mengikis and menggugat kedudukan PM, sepertimana apa yang berlaku ke atas Pak Lah.
Nasihat ikhlas dari sanubariku, janganlah terpedaya dengan angkara Mamak, yang berperangai batu api dan mangamalkan "pecah dan perintah" demi memperkuatkan pengaruh diri.
Yang ikhlas,
Fariq Islam
The Animals & Greens Party of Malaysia - Parti Hijau for Malaysia!
Posted: 08 May 2013 02:51 PM PDT
I have no intention on running this party against Pakatan Rakyat and spoiling or taking voters away from their constituencies in GE14. If we could even get it registered before then, it would be a miracle, but at least we have a platform and are contributing to an emerging and much needed third force in Malaysian politic.  
The Animals & Greens Party of Malaysia 
As a third generation Malaysian who has spent many years in Australia (which I consider my second home) and travelling to a few other countries where there are Green parties, I see a lot of policies in this movement and parties that are good, and can be modified and adopted to fit with what we 'Malaysian Greens and Animal Lovers/Rights Activists' want.

The Australian Greens website here for example, has listed many policies and universal values that we Malaysians can relate to, even if we have never lived in Australia for any significant time: http://greens.org.au/policies

At this point, some flags are already likely raising among those who are reading this. Especially those who have have drank the Pakatan Rakyat kool-aid, so I will settle your nerves for now. I have no intention on running this party against Pakatan Rakyat and spoiling or taking voters away from their constituencies in GE14. If we could even get it registered before then, it would be a miracle, but at least we have a platform and are contributing to an emerging and much needed third force in Malaysian politic. (Reference: http://mylivingwall.com/en/politics-news-menu-71/7462-the-need-for-a-third-force-in-malaysian-politics)

I believe that we already have a strong two party system in some ways, but both are so greedy and hungry for power, that they are not paying enough attention to the greens and animals lovers of Malaysia.

Did you notice how rarely (if not never!) both sides even talked about issues and policies surrounding this during their campaign? Both are very quick to and often fall back on pointing fingers and not mentioning what they will do, or even having the courage to admit what they have been doing wrong! Especially in this very important area of concern.

Do you seriously notice any changes and improvement to the environment and animal rights in any states? Even those under Pakatan. In fact, you can bet for sure that there are many equally dirty, corrupt and greedy/kiasu members of Pakatan out there, and proof of them being in cahoots with irresponsible developers, government officials and polluters/abusers, should be easy enough to find and see.

Lastly, we have enough green and animal rights NGOs out there already doing good-fair work, but we lack a political body that focuses on this. Those who have traveled often, would know about the various green political parties out there and even those in developing nations. Our intention in Malaysia, would obviously be to get some of the leaders and members from these respected NGOs already here, to be in our party and advocate for change and proper representation of these issues.

Are we ready for a new third force in Malaysian politics post GE13? An animal rights & greens platform? The time is now we believe. Support Parti Hijau Malaysia. Enough is enough!
Share our Facebook page and send in your feedback and messages to us there. Thank you.
www.facebook.com/AGPMalaysia
Posted: 08 May 2013 02:27 PM PDT
Pasir Salak, Bagan Serai, Setiawangsa, Tanjong Malim dan Hulu Selangor dianggap sebagai kerusi-kerusi potensi untuk di menang tetapi kalah kerana faktor calon
B Nantha Kumar, FMT
Sekumpulan anggota PKR mendakwa ketidakcekapaan Ketua Umum PKR Datuk Seri Anwar Ibrahim memilih calon yang 'salah' mengakibatkan PKR tewas empat kerusi parlimen di Perak dan satu di Selangor pada pilihan raya yang ke-13 yang berlangsung Ahad lepas.
Menurut sumber parti, Pasir Salak, Bagan Serai, Setiawangsa, Tanjong Malim di Perak dan Hulu Selangor di Selangor dianggap sebagai kerusi-kerusi potensi untuk di menang tetapi kalah kerana faktor calon.
"Antara kawasan yang kalah teruk dengan majoriti yang besar ialah di parlimen Pasir Salak. Calon 'kesayangan' Anwar iaitu Mustaffa Kamil Ayub kalah dengan majoriti 7,386 lebih teruk berbanding 2008," katanya sumber tersebut yang enggan mendedah identitinya.
"Kekalahan di Pasir Salak, seharusnya menjadi pembuka mata kepada pimpinan PKR pusat agar memilih calon 'yang turun padang buat kerja' dan bukannya calon yang hanya sekadar rapat dan 'berlegar' di sekeliling Anwar dan Wan Azizah, presiden parti semata-mata," tambahnya.
Di Pasir Salak sepatutnya parti peka penolakan pimpinan akar umbi terhadap Mustaffa apabila Setiausaha cabang merangkap pengarah Jentera Pilihanraya PKR cabang Pasir Salak, Taufik Hasan dan beratus-ratus ahli PKR Pasir Salak keluar parti sebaik sahaja Anwar mengumumkan Mustafa sebagai calon dalam satu program ceramah kira-kira sebulan sebelum tarikh pembubaran parlimen.
Ramai mempertikaikan kredibiti Mustaffa apabila rekod menunjukkan beliau adalah calon 'tak boleh menang'…tewas  setiap kali bertanding PRU sejak 1999 (parlimen Kuala Kangsar), 2004 (parlimen Lumut) 2008 (tewas di parlimen  Pasir Salak dan  dun Sungai Manik) dan sekarang PRU 2013 tewas lagi dengan majoriti yang begitu besar (7,386) juga sekali lagi di parlimen Pasir Salak).
'Tewas majoriti besar'
"Tiada seorang pun pemimpin Pakatan Rakyat peringkat pusat yang tewas dengan majoriti sebegitu besar."
"Mustaffa juga dilihat sebagai pemimpin 'nomad' (sering berpindah randah dari satu parlimen ke satu parlimen lain)…tidak kekal bekerja di sesuatu kawasan piliharaya tetapi akan hanya muncul di kawasan beberapa hari sebelum penamaan calon juga atas 'belas ehsan Anwar atau Wan Azizah."
"Anwar juga silap dalam meletakkan seorang lagi 'kroni' bertanding dan tewas  di parlimen Hulu Selangor," katanya.
Khalid Jaafar seorang bekas penulis ucapan Anwar tidak popular di kalangan  jawatankuasa PKR Hulu Selangor. Lantaran itu dua pemimpin setempat telah bertanding atas tiket bebas di Hulu Selangor bagi menyatakan bantahan terhadap keputusan parti meletakan Khalid sebagai calon.
Khalid yang tewas bertanding di Bukit Katil pada 2008, kali ini kalah dengan majoriti yang agak besar berbanding 2008.
Meletakkan Dr. Muhd Nor Manuty juga seorang yang rapat dengan Anwar sejak zaman Abim lagi di parlimen Bagan Serai, Perak juga mendapat bantahan hebat dari pemimpin akar umbi setempat.
Posted: 08 May 2013 02:23 PM PDT
Azmin Ali criticises Pakatan Rakyat for getting the people involved in their failure to capture Putrajaya during GE13.
Lisa J. Ariffin, FMT
PKR deputy president Azmin Ali yesterday criticised Pakatan Rakyat for getting the rakyat involved in their failure to capture Putrajaya during the recent general election.
Azmin, who was noticibly absent from Pakatan's rally in Kelana Jaya last night, criticised his coalition for "dragging the rakyat into our own failure".
"The cry for reform has to start as a whisper within our own hearts. Don't drag the rakyat into our own failure," Azmin said yesterday in a tweet.
"The rakyat are tired with politics that are over the top. Accept results. Scrutinise yourself. Admit weaknesses. Move forward. Focus on the rakyat, not yourselves," he added.
The outspoken politician has since received scores of praise from Twitter users, including Pakatan supporters, one which said: "You are our new hope".
"Accept the people's choice. Move forward with policies that put them (the rakyat) first, not bully them using the country's peace and stability," said Azmin, a very close confidant of PKR chief Anwar Ibrahim.
He also promised to reveal the causes of Pakatan's failure in near future.
"The failure to capture Putrajaya. Whose fault is it really? Follow my explanations soon."
Azmin is also believed to be eyeing the Selangor menteri besar's post, wanting to replace Khalid Ibrahim who has the support of both PAS and DAP to retain the top post.
The tussle for the MB post between the two is said to have caused a major problem within the party, leaving Anwar ina dilemma on who to back.
Azmin meanwhile is expected to hold a press conference tomorrow.
Ku Li - Umno must reform or risk being alienated
Posted: 08 May 2013 02:02 PM PDT
(The Star) -  The country's longest serving parliamentarian has urged Umno to quickly reform itself or face the prospect of being booted out of the Government when the next general election comes around.
Umno veteran Tengku Razaleigh Hamzah, who on Sunday became the Gua Musang MP for the 11th time, said the new electorate of the young, professionals and women were clamouring for changes in how the country was being managed.
"It will therefore be logical to accept their demands and change accordingly or risk alienating oneself more," said Tengku Razaleigh, who was a former Umno vice-president and finance minister.
The 73-year-old Kelantan prince won the Gua Musang parliamentary seat in the 13th general election despite facing stiff competition from PAS former strategist Datuk Wan Abdul Rahim Wan Abdullah.
Tengku Razaleigh said voters were no longer afraid of past taboos, such as racialism or being asked to be grateful for the peace and security in the country.
"The new voters want more say in how the country is governed and they also cannot tolerate poor governance and corruption.
"The country is experiencing a generational shift and this means that the electorate's expectations have also changed to suit the young and the educated," he said.
"To turn a blind eye to such changes will be foolish."
Tengku Razaleigh also urged those who were dissatisfied with the outcome of the elections to air their grievances via the proper channels of negotiations or meetings and not resort to street protests.
Khalid set to stay on as Selangor mentri besar
Posted: 08 May 2013 01:56 PM PDT
(The Star) - Tan Sri Khalid Ibrahim looks set to stay on as Selangor mentri besar for a second term with DAP and PAS leaders expressing their support for him.
In expressing his support for Khalid, DAP secretary-general Lim Guan Eng said he had performed well in his first term as mentri besar and as Selangor election director in the recently concluded general election.
"Khalid should continue as mentri besar after leading Pakatan to a resounding victory in the recent elections by winning a two-thirds majority with 44 out of 56 state seats, up from 36 seats previously.
"Although DAP won 15 seats, PAS 15 and PKR 14, Khalid should be recognised for his integrity and stewardship of Selangor.
"Selangor DAP is also in full support of Khalid," he said in a statement here yesterday.
PAS secretary-general Datuk Mustafa Ali also backed Khalid to remain as mentri besar.
"PAS never asked for the position and we have no intention of doing so. We have decided to maintain (Khalid). Wait for the announcement in a week's time," he told a Malay daily.
Former DAP state exco member Ronnie Liu, who worked alongside Khalid for five years, gave a glowing review of his performance as mentri besar.
"He is very clean, honest and professional. And he is very clear with managing public funds," said Liu, who did not contest in the May 5 polls.
"He has his own views but he never imposes them on others. Should Khalid remain as mentri besar? Certainly. He has my undivided support," said Liu.
Bukit Tunku assemblyman Lau Weng San also said that Khalid should continue to lead the state government.
Describing Khalid as "stern and steady", Lau said the former corporate giant had handled crises in a professional manner.
"And he is also very strict. If you want to persuade him to change his mind, you need to talk to him with facts and figures," he said.
Group voters according to age not race, PAS tells EC
Posted: 08 May 2013 01:47 PM PDT
Zurairi AR, TMI
PAS today urged the Election Commission (EC) to group voters according to age and not race, to stop political discourse from revolving around racial lines in the future.
Up until Election 2013, the statistics for each seats contested in the polls have always included the racial breakdown of voters in the constituency according to their ethnic groups.
"It is time for an overhaul, with the EC releasing voter breakdown according to age or sex as the official data distributed to the media and the public," said PAS information chief Tuan Ibrahim Tuan Man (picture).
"Racial breakdown data does not need to be released unless there is a need for it."
According to Tuan Ibrahim, grouping voters using age or sex will automatically ensure that political campaigns are centred around racially inclusive policies, and stop politicians from fanning racial and religious sentiments to garner votes.
The just-concluded Election 2013 saw the ruling Barisan Nasional (BN) pact recapture federal power but with an even slimmer majority than in Election 2008, winning only 133 seats to Pakatan Rakyat's 89 in the 222-seat Parliament.
In the aftermath of a slim BN win in Sunday's polls, the coalition's chairman Datuk Seri Najib Razak termed the results a "Chinese tsunami", even saying that if not handled carefully the nation could see days of unrest ahead.
Adding salt to an already festering wound, Umno-owned daily Utusan Malaysia published on its front page on Tuesday an article headlined "Apa lagi Cina mahu? (What else do the Chinese want?)", a phrase which has turned viral on the Internet's social sphere. 
The newspaper came immediately under fire and angry netizens and politicians across the political divide railed against Najib and Umno for allowing the media to run riot with such incendiary headlines.
But despite the criticisms, Najib came to the paper's defence and even appeared to blame the DAP, claiming the predominantly Chinese opposition party had misled the Chinese into greater racial polarisation by making them think that voting the party would lead to a change of government.
DAP calls for 'one-man, one-vote' polls reforms
Posted: 08 May 2013 01:43 PM PDT
Boo Su-Lyn, TMI
The electoral system should be reformed to allow a government to be elected based on the popular vote, DAP secretary-general Lim Guan Eng said today.
He pointed out that although Pakatan Rakyat (PR) won the popular vote at 51 per cent in Election 2013, Barisan Nasional (BN) had formed federal government by winning 60 per cent of the 222 federal seats.
"PR winning 51 per cent of the popular vote, yet only 40 per cent of the parliamentary seats, cries out for genuine polls reforms that respects the 'one-man, one-vote principle' to save democracy," Lim (picture) said in a statement.
"Malaysians who voted by a clear majority for PR over BN would see the results as perverse in that BN lost the popular vote won government, whilst PR won the popular vote lost power. This is black becoming white and white becoming black," he added.
The Penang chief minister noted that PR had won 5.6 million votes, surpassing BN's 5.2 million votes by 386,000 votes.
The last time an Umno-led coalition lost the popular vote was in 1969, then contested by BN's predecessor, the Alliance Party.
BN's tally in the 13th general election was slashed to 133 federal seats, just 21 seats above the 112 seats required to win federal power. 
The coalition was saved largely through Sabah, Sarawak and Johor that formed a significant portion of the seats it won. 
Gerrymandering, which is the manipulation of electoral boundaries, has allowed BN to win many small rural seats, while PR needed to win a large number of votes in an urban seat in contrast.
Election watchdog Tindak Malaysia said last April that one rural voter was worth an average of six urban voters, based on the way electoral boundaries were drawn.
The Putrajaya federal seat, for example, has 15,791 voters, compared to Kapar that has nine times the number of voters at 144,159.
Opposition Leader Datuk Seri Anwar Ibrahim led a mass rally in Petaling Jaya last night to protest against alleged vote-rigging in Election 2013 that he said enabled BN to win federal power.
Tens of thousands flooded the MBPJ Stadium in Kelana Jaya yesterday, dressed mostly in black to symbolise the "death" of democracy.
Post-GE13: Where do we go from here?
Posted: 08 May 2013 01:32 PM PDT
Praba Ganesan, The Malaysian Insider
Most Malaysians want Pakatan Rakyat to rule the country. Until the next general election, Barisan Nasional (BN) will have to stomach this fact. Your mission, as the people or better said — the boss of this land — is to remind BN at every possible interval that that's the score, that's the reality. Fifty-two per cent of Malaysians want Pakatan Rakyat to govern.
The big question therefore is when will PRU-14 happen?
But before all that can we all stand up and applaud each other? Smile at your fellow citizen with pride and thank them for having the conviction in our democracy. Thank them for the love they have in abundance and willing to share.
Eighty-four per cent turnout at a GE is just phenomenal even if the 93 per cent show-up in some voting rooms (saluran) does give the eerie feeling that even the dead are not quite dead in Malaysia.
You gorgeous — living — people stood in the rain and sun, waited for your right without compromise and said to BN that we will not cower, we will not waver, and left with the message etched on the walls of the centres we voted in, that if we have to we will show up again to vote. The time to ignore us is over.
I'm writing here at Stadium Kelana Jaya as an expectant crowd builds up in the rain to hear Anwar Ibrahim speak for the first time at a rally after the polls.
EC has to do a Houdini
The Election Commission (EC) does not have a leg to stand on anymore. The indelible ink was a lie. In 2008 they said the ink's integrity was in doubt, so they did not use it. On Sunday, after eight years of debate, pleading, meetings, conventions and delegations, the EC showed that it truly don't really care what so many citizens want, a free and fair election.
Millions of key witnesses can bear testimony that the EC tried to deceive the public about the ink being indelible. It all washed and it washed off quick.
And five days prior to election, on the day of early votes, hundreds bold enough to speak out and risk their lifespan as men and women in uniform said the ink failed.
The EC pooh-poohed them and insisted that it was just about shaking the bottle more. The sheer arrogance of just telling everyone off was and still remains an alarming statement on the state of free and fair elections here.
Second, the postal and early votes gave only 10 per cent support to Pakatan. Even in 2008 it was 20-30 per cent and this time Pakatan was promised that the process will be improved in order to include media and overseas voters, and less coercion on the men in uniform and their family members.
But in the end a record low was registered. How? Are we to think that with less coercion, and an overwhelming number of Malaysians abroad already saying openly that they voted Pakatan and critical media employees, nine out of 10 of them voted for BN?
And more and more horror stories will be arriving and the EC it appears to me is buying time, hoping that my countrymen cannot remember or just get distracted with their own lives to realise that the body given the job to protect their democratic rights went to do the exact opposite. 
No explanation will do, and that the EC chief has not been sacked is proof that Najib Razak is not for free and fair elections.
He is prime minister, and the EC is under him not Parliament. He speaks of reconciliation, therefore he must back his statement by axing the man who failed the democratic needs of the people Najib governs now.
Time for Malaysian leadership, Najib.
Kredit: www.malaysia-today.net