Klik GAMBAR Dibawah Untuk Lebih Info
Sumber Asal Berita :-
---
Posted: 04 Dec 2013 12:50 PM PST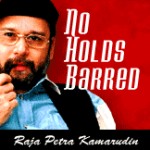 Kucing kurap is akin to a mangy dog. It means an animal that suffers from chronic skin disease, sleeps on the streets and in back alleys, and eats out of drains and dustbins -- basically an animal without a decent home and in bad health.
NO HOLDS BARRED
Raja Petra Kamarudin
I remember back in primary school when I called a classmate stupid and he ran to the teacher to complain. The teacher told me to apologise and I did. "I am sorry you are stupid," I apologised to my classmate, and we all lived happily ever after.
Jeff Ooi called the Malay civil servants kucing kurap. Malaysiakini and The Malaysian Insider tried to do some damage control by suggesting that kucing kurap means small fish or fish fry.
Malaysiakini and The Malaysian Insider appear to be joining the ranks of Malaysia Chronicle (and all those others) in becoming more like an opposition spinning machine than an independent online portal.
Kucing kurap is akin to a mangy dog. It means an animal that suffers from chronic skin disease, sleeps on the streets and in back alleys, and eats out of drains and dustbins -- basically an animal without a decent home and in bad health.
So kucing kurap does not mean small fish or fish fry. The Malays would call small fish ikan bilis, not kucing kurap. So they should not try to mislead those not well versed in Bahasa Malaysia.
How many times have we read news reports about people complaining that MACC, the anti-corruption agency, only catches the ikan bilis instead of the ikan besar (big fish)? Does this not suggest that ikan bilis means small fish? Since when did kucing kurap mean small fish?
Kucing kurap or mangy cat is an insult worse than calling someone ikan bilis. Ikan bilis merely means someone of low ranking. Kucing kurap means that person is worthless -- someone akin to a leper who has no home and eats filth and rubbish picked up from the drains and dustbins.
Jeff Ooi eventually apologised for calling the Malay civil servants kucing kurap. But he did not say sorry. In fact, he said he would never have apologised if Karpal Singh had not asked him to. And he added that only Karpal Singh can make him apologise.
In other words, if it had been anyone else other than Karpal, then Jeff Ooi would not have apologised. And this means he is not sorry at all for calling the Malay civil servants kucing kurap.
This is probably the worse case of foot-in-mouth disease I have ever seen in my entire life. In the UK, such a thing would have resulted in Jeff Ooi having to resign. In the UK you would have to resign for a crime even lesser than that. Jeff Ooi's action would have been regarded as an act of racism and he would have been arrested and charged for that.
The Pakatan Rakyat supporters would have jumped on Umno or Perkasa if one of their members had called the Chinese lintah, which means leech (meaning that the Chinese are blood-suckers). That person would have been condemned as a racist. A police report would have been made. And there would have been an outcry and demands that action be taken against this Umno or Perkasa racist.
Just because Umno (or Perkasa) is the government while DAP is the opposition does not make it wrong for Umno (or Perkasa) to be racist while it is okay if someone from the opposition is a racist. Racism is wrong, never mind if you are in the government or the opposition.
This attitude of it is wrong for the government supporters to do something while it is right if the opposition supporters do the same thing is a disease that Pakatan Rakyat supporters suffer from. It is a chronic disease and a disease of the mind.
How many times have we read comments by Pakatan Rakyat supporters, in particular the non-Malays, that the Malays would be more advanced if they did not depend on the NEP or the Malays would not be so backward if they did not allow Islam to stifle their thinking?
What if I were to comment that the Chinese would be more advanced if they did not go to Chinese schools or the Chinese would not be so backward if they did not believe in superstition such as white ang pows for Chinese New Year is bad luck?
If I did that then I would be condemned as a racist. But those who whack the Malays are not racists. They are just stating facts. And, in a democracy, they have every right to state facts about the Malays. I, however, do not have any democratic right to make any comment about the Chinese.
And they have the cheek to tell me that the Malays are backward while the Chinese are advanced? That itself is a racist statement, never mind what is the reason they have come to such a conclusion.
Former envoy says Mat Zain's claims on Batu Puteh "a load of rubbish"
Posted: 04 Dec 2013 11:53 AM PST
(TMI) - A former Malaysian diplomat has rejected a suggestion that Attorney General Tan Sri Abdul Gani Patail deliberately lost the case over the ownership of Pulau Batu Puteh to Singapore at the International Court of Justice in 2008, reported The Star today.
Former Malaysian ambassador to the Netherlands Datuk Noor Farida Ariffin dismissed the claim by former Kuala Lumpur Criminal Investigations Department chief Datuk Mat Zain Ibrahim, one of many allegations contained in a Statutory Declaration (SD) he issued earlier this year.
"The contents of the SD are a load of rubbish by someone who obviously has not read the judgment nor understood it," said Noor Farida, as quoted by the daily.
Contents of the 31-page SD has been widely reported by news portals and discussed by politicians.
Yesterday, five opposition MPs lodged separate police reports to call for an investigation of the claims.
Mat Zain among others alleged that hundreds of millions of ringgit had changed hands and were deposited into a Hong Kong bank account over Pulau Batu Puteh. He said Gani submitted a wrong photograph of the island's location during the ICJ trial.
But Noor Farida argued that the decision of the ICJ, which awarded Singapore the disputed island, was not a loss for Malaysia since it gained Middle Rocks, a pair of uninhabited small rocks located south of Pulau Batu Puteh.
"The decision did not revolve around the photograph," she said, referring to Mat Zain's claim that the wrong photograph caused Malaysia to lose the case.
"I am puzzled by the allegations of bribery, which are nonsensical and totally without foundation."
Najib tayang video dedah Anwar bohong isu pengundi Bangladesh
Posted: 04 Dec 2013 11:48 AM PST
Mohd Farhan Darwis, TMI
Presiden Umno, Datuk Seri Najib Razak hari ini menayangkan video beberapa kenyataan Ketua Pembangkang, Datuk seri Anwar Ibrahim yang mendakwa Umno membawa masuk lebih 40,000 pengundi dari Bangladesh ketika Pilihan Raya Umum ke-13 (PRU13).
Video yang ditayangkan ketika Najjib sedang memberikan ucapan dasar di hadapan perwakilan Umno dari seluruh negara di Pusat Dagangan Dunia Putra (PWTC), Kuala Lumpur dilihat memetik kenyataan Anwar yang pernah disiarkan media pro pembangkang seperti Suara Keadilan, TV Selangor, dan KiniTV.
"Begitulah, tuan-tuan dan puan-puan, betapa kuatnya pemimpin pembangkang suka berbohong dan berkalam dusta!" kata Najib sejurus tamat tayangan video berkenaan.
Perdana Menteri itu berkata, isu berkenaan sengaja ditimbulkan kerana pembangkang Pakatan Rakyat (PR) tidak henti-henti mencanangkan kepada pengundi bahawa Barisan Nasional (BN) membawa masuk pengundi Bangladesh untuk mengundi parti pemerintah.
"Perkara ini tampaknya kita tidak dapat bendung-bendung lagi untuk dirungkaikan misterinya," kata Najib.
Pakatan got it wrong, BN won more popular votes, says Najib
Posted: 04 Dec 2013 11:45 AM PST
(TMI) - Umno has refuted Pakatan Rakyat's vaunted claim that it won the popular vote in the 13th general election, saying that the Barisan Nasional (BN) won the popular vote in nine states compared to Pakatan's four.
Umno president Datuk Seri Najib Abdul Razak also said that Umno as a party won more popular votes than any of Pakatan's three parties.
His statement comes after Umno has been smothered by claims from Pakatan: that Pakatan won 51% of the popular vote despite not forming the Federal Government; and that BN was a minority government as it won only 47% of the popular vote in the May polls.
Najib, who is also Prime Minister, said this in his policy speech at the opening of the Umno general assembly at the Putra World Trade Centre in Kuala Lumpur today. 
Candi controversy: Heritage body hits out at developer
Posted: 04 Dec 2013 11:25 AM PST
(The Star) - The Malaysian Heritage Trust (Badan Warisan) has hit out at the developer who allegedly destroyed the eighth-century candi in Bujang Valley, saying he should rebuild it if he has "any guilty conscience".
Its president Tun Ahmad Sarji Abdul Hamid said for the developer to plead ignorance was "no plea at all".
"I'm very disappointed. It's surprising that the developer could claim he didn't know of its existence," he said.
"He should pay to restore it if he has any guilty conscience," Ahmad Sarji said in an interview after launching the book Chronicle of Malaysia 1963-2013 here yesterday.
Ahmad Sarji, who is Permodalan Nasional Bhd chairman, commended the Kedah government for issuing a stop work order and urged the relevant authorities to quickly declare the area a protected heritage site.
"Regulatory bodies must look into this issue and enforce the National Heritage Act," he said.
Ahmad Sarji expressed regret that the destruction had took place despite the work carried out to restore the area previously.
The candi in Bujang Valley was allegedly unknowingly destroyed by a housing developer during land clearing.
Saw Guan Keat, the Bandar Saujana Sdn Bhd project manager, said he would have left the site alone if he had known.
The idea of rebuilding the site has been criticised by some, however.
"You can't rebuild something so historical. It just makes no sense at all. It's not as simple as that. You can't undo the destruction of a historical site," said a reader of The Star, who is from Kuala Lumpur and wished to remain anonymous.
Puncak Niaga, KPSB accept Selangor offer
Posted: 04 Dec 2013 11:12 AM PST
The concessionaires has agreed to accept the RM9.65 billion general offer made by the state government's investment firm, Kumpulan Darul Ehsan Bhd.
by Farah Adilla, FMT

Selangor's water sector restructuring looks set to materialise in the near future after concession holders Puncak Niaga Holdings Bhd and Kumpulan Perangsang Selangor Bhd (KPSB) agreed to accept with conditions the RM9.65 billion general offers made by the state government via its investment arm, Kumpulan Darul Ehsan Bhd (KDEB).
The third party Gamuda Bhd, however, objected to the offer but said it is still willing to hold further discussions with KDEB on the terms of the deal.
In an exchange filing yesterday, the Rozali Ismail-led Puncak Niaga group said it has sent a letter of acceptance to KDEB and is hopeful that the latter will favourably agree to the former's terms and conditions for the conclusion of the deal.
"Puncak Niaga is hopeful that KDEB will favourably agree to the terms and conditions so the consolidation of the Selangor water industry, envisaged by the federal government and the Selangor state government, which is supported by water players such as Puncak Niaga group, will materialise in the near future," it said.
Among the conditions listed in Puncak Niaga's letter to KDEB is a demand for payment of total equity contribution to Puncak Niaga to include a compounded return of 15% per annum taken as compensation for the company's loss of future earnings as a result of the sale of its water concession business to the state government before the date of expiry of the respective concessions.
Puncak Niaga also demands the payment of debts due and outstanding from Syarikat Bekalan Air Selangor Sdn Bhd (Syabas) to Puncak Niaga (M) Sdn Bhd (PNSB) in relation to the supply and sale of water to Syabas as the services had already been rendered.
The company said after a detailed analysis of the offers that it has ascertained that the actual total payable to all water concession holders is far below the RM9.65 billion announced earlier by the state government.
"For instance, in the case of Puncak Niaga, the amount offered to the company for its equity stakes in PNSB and Syabas is only RM1.56 billion and not RM5.59 billion as informed by the Selangor state government.
"We are of the view that the manner in which the offers were presented to the public by the Selangor state government is misleading and detrimental to all shareholders of Puncak Niaga," it said in the filing.
In its letter of acceptance in principle of the offers, Puncak Niaga has requested KDEB to revert within seven days. Pengurusan Aset Air Bhd (PAAB) has only verbally agreed in principle in various official meetings involving the federal government and the Selangor state government on the takeover of the water assets of PNSB and Syabas at RM4.04 billion, the exchange filing said.
Meanwhile, KPSB has accepted the offers in-principle to acquire its entire equity holding of 30% in Syarikat Pengeluar Air Sungai Selangor Sdn Bhd (Splash), which is held via its wholly owned subsidiary Viable Chip (M) Sdn Bhd, and the offer to purchase its 90.83% equity interest in Titisan Modal (M) Sdn Bhd (TMSB), which controls concessionaire Konsortium Abass Sdn Bhd.
The acceptance is conditional upon PAAB acquiring the water assets of Splash at its book value and that any surplus of the book value of the water assets over the liabilities of Splash to be assumed by PAAB shall be payable to Splash.
The amount of receivables due from Syabas and PAAB respectively to Splash and Konsortium Abass shall be verified by an independent auditor and the amount owing by KDEB to KPSB must be fully settled by KDEB.
In respect of the due diligence inquiry that KDEB intends to carry out on TMSB and Abass, the determination of whether the results of such due diligence are satisfactory shall not be a unilateral decision on the part of KDEB, but such determination shall be based on criteria as shall be mutually agreed between KDEB and KPSB.
Khairy wants Umno Youth to embrace new brand of progressive politics
Posted: 04 Dec 2013 09:52 AM PST
(The Star) - Umno Youth chief Khairy Jamaluddin rallied the wing to embrace a new brand of "progressive" politics that emphasises greater inclusiveness by reaching out to all Malaysians.
He said Umno Youth must preserve its core struggle to protect the interests of Islam, Malays and the country besides reaching out to others who did not support Barisan Nasional, regardless of race and religion.
He said that defending the movement's core struggles while reaching out to other Malaysians were not mutually exclusive goals.
"Our new brand of politics does not mean that we have disregarded our principles. We have to be brave enough to change our approach and methods of engagement without forgetting the original purpose of our struggle," he said.
Since taking over as the movement's chief in 2009, Khairy has championed the new "progressive" approach by getting Umno Youth to organise programmes that offer practical solutions to the bread-and-butter concerns of Malaysian youths.
"We embraced this platform of progressiveness as it is futile to rally behind 'Hidup Melayu' if we cannot advance our community.
"It is without question that the results and the effectiveness of our programmes are more important than sloganeering for the sake of it," he said.
Khairy said Umno Youth's outreach programmes benefited all, but did not sideline the bumiputra community which is its core audience.
Citing examples, he said a majority of the 160,000 who got jobs through the movement's job fairs and some 500,000 who will benefit from the Bantuan Lesen 1Malaysia (BL1M), were Malays.
On another matter, Khairy took to task non-Bumiputra companies that discriminated against bumiputras by way of wages and the opportunities to be promoted to the top ranks.
He also blasted the Selangor government over its pay rise for key officials, saying State Legislative Assembly Speaker Hannah Yeoh now earned about RM9,000 daily when the assembly sat.
He said that while the state government led by Pakatan Rakyat had once extolled the virtues of having the most fiscally prudent and moral state administration, they were now acting to the contrary.
Face to Face with Ibrahim Ali: RM1m is spent to be Umno division chief
Posted: 04 Dec 2013 09:23 AM PST
(fz.com) - Just to be elected to the position of a committee member of an Umno division, a candidate would have to spend at least RM25,000 to try to get the needed votes, according to Malay rights advocate Datuk Ibrahim Ali.
To campaign for the post of a division head alone, one would have to have at least RM1million in his pocket. Overall, a whole division polls would amount to RM6 million spent on the ground just to gain the votes. 
The appointment is much sought after, for it is through these Umno appointments that one gets other forms of income as these posts will open doors to Umno ministers and top players who will in turn allow them access to projects worth millions of ringgit.  
Ibrahim, although not a party member any more, should know, for not many have been in Umno as long and held as many positions as he has. 
Under the party, he was an MP (Pasir Mas), a division head, a Supreme Council member and Umno Youth Exco member and many other small appointments. He was also once a deputy minister in the Prime Minister's Department under the then PM Tun Dr Mahathir Mohamad. 
He has left Umno of his own once – with Umno breakaway faction Semangat 46 – and then the last time, he was "booted out" by being dropped as the division sponsor in 2004 during the former Prime Minister Tun Abdullah Ahmad Badawi's time. He was then sacked from Umno for contesting as an independent in the 2004 General Election.
Although Ibrahim is known for his controversial outbursts as the Perkasa president championing the extreme rights of the Malays, he claims he is at odds with the money politics that goes on in Umno now, despite once being in the thick of the party. 
Ibrahim said that despite Umno having adopted measures such as tightening the constitution, introduced a code of ethics and increasing the number of delegates that can vote to curb money politics especially during its party polls, nothing much has changed.  
"It did not work because everybody in Umno sees that when it comes to Umno elections, this is the time to make some money," said Ibrahim. "There are two stages – national and division polls. 
"Even in Kelantan, if one wants to be a division leader, it is the one who spends most money who is the winner. 
"If one division has 900 delegates, the incumbent will spend roughly RM1,500. After nomination, they will hand out RM200, then in the middle, another RM200 and then they will see what the challengers will give. Those who top up the most will win. If there are three candidates, the delegates will receive three sources of income. The only difference is the amount. And this is only for one post," said Ibrahim. 
He also gave a breakdown of the handouts for the campaigns in Sabah.
"If they are from Peninsula, I don't think the campaigners wants to go by Air Asia. This is the time they want to enjoy, so they go by Malaysia Airlines and stay in hotels. So definitely the candidate has to pay – even RM20 for 300 to 400 delegates from one division, you multiply," said Ibrahim, who once lost the Supreme Council post by one rank because he claimed he only distributed a solar calculator which cost RM8 each.
(In Part 2, Ibrahim claims he was the best parliamentarian, and that money politics and democracy go hand-in-hand.)

Watch the video at: http://www.fz.com/video/face-face-ibrahim-ali-rm1m-spent-be-umno-division-chief
Parliament panel proposes to raise MPs' salaries, allowances
Posted: 04 Dec 2013 09:16 AM PST
The Dewan Rakyat's House Committee had a meeting this week to decide on increasing the salary of members of parliament. 
(TMI) - Salaries and meeting allowances of Malaysian federal lawmakers are expected to more than double to at least RM16,000 and RM500 respectively under a proposal to be tabled today, weeks after pay hikes in several states caused a stir among some political parties last week.
A member of parliament (MP) now earns a basic salary of RM6,508.59 and a meeting allowance of RM200 per day. There are other allowances that total to about RM5,000 a month, according to the Members of Parliament (Remuneration) Act.
An MP, who asked not to be named, said the Dewan Rakyat's House Committee met this week to decide on the new salaries and allowances, following pay hikes for assemblymen in Sarawak, Selangor and Penang.
"An MP's pay is to go up to RM16,000 which is a Jusa A or divisional secretary's salary. That, plus allowances, will could push our pay up to RM35,000 a month," the veteran lawmaker told The Malaysian Insider.
Another source said the House Committee, headed by Dewan Rakyat Speaker Tan Sri Pandikar Amin Mulia, has reached an agreement on the new salaries and allowances. There are six other members in the committee, including two opposition lawmakers.
The salaries of MPs and elected government representatives are governed by the Members of Parliament (Remuneration) Act.
This includes the salaries of the prime ,inister (RM 22,826.65), deputy prime minister (RM18,168.15), minister (RM14,907.20), member of senate (RM4,112.79), MPs (RM6,508.59) and the leader of the opposition (additional RM3,846.59).
MPs are also given allowable claims under the Statute Paper 235 of the act, including entertainment (RM1,500), driver (RM1,200), travel (RM1,500), telephone (RM900) and a daily allowance of RM200, apart from meetings by government agencies which are set at RM150 a day.
Read more at: http://www.themalaysianinsider.com/malaysia/article/parliament-panel-proposes-to-raise-mps-salaries-allowances 
Mohsin Abdullah: Just why did Mahathir quit as Petronas adviser?
Posted: 03 Dec 2013 08:33 PM PST
Mohsin Abdullah, Fz.com 
Just what is the story behind the story of Tun Dr Mahathir Mohamad's resignation as Petronas adviser? Is there really a story behind the story?  
But first the reason for Mahathir to quit Petronas – that the doctor told him to take it easy. In other words due to "health reasons".

Pro Mahathir bloggers (or those close to the former PM) do not seem to be buying that.

Datuk A Kadir Jasin is one. He wrote in his blog that while he took the doctor's  advice at face value,  but "what I know is he does not have to climb 88 floors to get to his office at Petronas and the job was not  9 to 5 , seven days a week. He can even advise without being there".

To Syed Akbar Ali of Outsyed The Box fame, the "give away"' was when Mahathir said he was not thinking about quitting as Proton adviser yet.

"Rupanya Tun Dr Mahathir sakit masa kat Petronas saja. Masa kat Proton Tun sihat. Alhamdulillah ". That's Malay for "Looks like Tun Dr Mahathir is sick only at Petronas.  At Proton Tun is in good health. Praise be to Allah". That's  how Outsyed The Box puts it.

As we know , Mahathir is also adviser to LADA, ( the Langkawi Development  Authority ),  TDA ( Pulau Tioman Development Authority)  and chancellor of Universiti Teknologi Petronas.
So I ask again - is there a story behind the story of him quitting Petronas?

Syed Akbar and  Kadir seem to "imply" there is. Or at least "suggest". Or "suspect" such a thing.

According to Syed Akbar, what he heard was "Dr Mahathir is getting tired of this fellow: Omar Mustapha Ong, who is now 'de facto' boss of Petronas".

And  Syed Akbar went on to write :" He is the PM's closest 'adviser'. The PM appointed him a board member of Petronas. Talk is Dr Mahathir's  letters and queries to Petronas went unanswered. Letters he wrote went unanswered for three months. So Dr Mahathir got fed up and decided to throw in his shoes".

Kadir had a similar tone, writing in his blog thus: "He is better off letting go of the Petronas job than hanging on to it and risk suffering the heartache of being spurned by The Power that now controls the national oil company".

And just who might "The Power" be?

"Everybody knows that the single most influential person among Petronas' board members is Omar Ong and everybody knows that Dr. Mahathir objected to his appointment," wrote Kadir.

Among Mahathir's parting words were, "I hope Petronas will continue to play its role in nurturing young entrepreneurs, "as quoted by English daily The Star.

To Kadir,  "that bit  about continuing to nurture young entrepreneurs is loaded because he was recently embroiled in a tussle of sorts with the Petronas management over allegations that the national oil company was not doing enough to help Bumiputera businessmen".
The allegations Kadir was talking about are the ones brought up by Malay lobby group Majlis Tindakan Ekonomi Melayu or MTEM who according to Datuk Ahirudin Attan of Rocky Bru "has been arm twisting Najib Razak to sack Shamsul Azhar Abas, the CEO of Petronas".

According to Ahirudin, Mahathir "had made time for them" and MTEM then  wanted to meet the PM but did not get to meet Datuk Seri Najib Razak. The PM, wrote Ahirudin, being a busy man "had to get one of his advisers to stand in and listen to the MTEM guys on his behalf.
The rep listened, accepted a memorandum for the PM containing pages and pages on why Shamsul should be sacked and then had to take the rest of the week off to seek therapy, I was told. It was that bad".
MTEM's grouses over Petronas have been rumbling for some time. But in February it was reported that a meeting was held between MTEM and Petronas which was chaired by Shamsul.

Read more at: http://www.fz.com/content/mohsin-abdullah-just-why-did-mahathir-quit-petronas-adviser#ixzz2mVcIaSiY
Khairy wants Umno-PAS muzakarah
Posted: 03 Dec 2013 08:32 PM PST
Lisa J. Ariffin, FMT 
Umno Youth chief Khairy Jamaluddin said a muzakarah between Umno and PAS is important to discuss a lot of issues concerning Muslims but will leave it the party leadership to decide.
Khairy said Umno Youth wanted to see this muzakarah happen but it was up to the party leaders to take the lead.
"I don't want Pemuda to start this muzakarah. We need a holistic approach," he said.
Khairy said the decision to discuss implementing an administration based on Islam with PAS rested with the Umno leadership.
"Muzakarah is important because there are a lot of worries among Muslims now and we need the cooperation of PAS.
"If there is no cooperation, then the important issues as raised by the deputy president (Muhyiddin Yassin) yesterday cannot be fulfilled," he told reporters after his opening speech to Umno Youth at the PWTC earlier today.
Khairy said being progressive did not mean Umno Youth must leave behind the fight for race, religion and country.
"All that is raised by the deputy president is part of Pemuda.
"However, we must go beyond that. Those are our basic principles and more than that we must be seen to be relevant and contemporary to the new generation today," he said.
Khairy also hinted that his current term as Umno Youth chief might be his last but added that it was too early to name a successor.
He said the spirit among the youth was strong judging from the response to his speech.
"I believe this is proof that the youth leadership can perform their duties well.
"I want to leave an accreditation programme so that future leaders will have contemporary and progressive political education and exposure.
"If I leave with no clear direction, there will be no same leadership pattern. If I leave accreditation, whoever comes after me will hold on to the same approach and vision," he added.
Worsening floods spread to Kelantan
Posted: 03 Dec 2013 08:29 PM PST
(MMO) - Kelantan today became the fourth state to be struck by the annual monsoon floods which have already hit Johor, Pahang and Terengganu.
As of 4pm, 436 people had been evacuated in Kelantan, bringing the number of people moved out of their homes in all the four states to 33,365. A total of 8,250 people had been evacuated in Johor, 19,750 in Pahang and 4,929 in Terengganu.
Pahang seems to be the worst affected of the four states. More than 1,000 sub-stations of Tenaga Nasional Berhad in several districts were flooded, forcing the electricity company to disconnect power supply to 62,907 consumers for 12 hours up to this afternoon. Power supply has been restored in stages to the affected areas.
 The state capital, Kuantan, was almost paralysed after power and water supply was cut off in most areas. Shops and offices had to close.
TNB also disconnected power supply in Kemaman, Terengganu, to about 5,000 consumers after 141 sub-stations were flooded as of 2pm. The power outage resulted in stalled pumps of Syarikat Air Terengganu, leaving about 7,500 consumers in several districts without water supply since early today.
The situation in the flood-hit states could only worsen as the weatherman has forecast more rain.
The Malaysian Meteorological Department today issued an orange-stage heavy rain warning for several areas in Kelantan, Pahang and Terengganu, saying that the rain was expected to continue until tomorrow.
In Kelantan, the 436 evacuees are from Mengkebang and Olak Jeram. They are being housed at five relief centres.
They were forced out of their homes after the Sungai Kelantan and Sungai Lebir burst their banks. As at 4pm, the level of Sungai Kelantan at Tangga Krai was 25.28 metres, above the danger point of 25 metres, and at the Guillemard Bridge, 16.30 metres (16 metres).
The level of Sungai Lebir at Tualang was 35.56 metres, above the danger point of 35 metres.
The level of the other rivers in Kelantan are reportedly rising as rain continues to fall in many of the interior areas. 
No major roads have been closed and neither were there reports of casualties.
In Pahang, the evacuees were being sheltered at 73 relief centres in five districts, namely Kuantan (12,007 at 46 centres), Rompin (3,982 at 10 centres), Pekan (2,750 at nine centres), Maran (1,005 at seven centres) and the rest at one centre in Jerantut.
Reporters encountered difficulty operating as most of them are based in Kuantan which has been almost paralysed by power outage and disruption of water supply.
The authorities have advised people in other low-lying areas to be prepared to evacuate as rain has been forecast until tomorrow.
Several roads remain closed as stretches have been flooded, even more than one metre deep at some places. 
These include parts of Jalan Sungai Lembing/Sg Charu-Kuantan; Jalan Gambang-Maran at Bukit Gambang Resort; Batu 3, Jalan Kuantan-Gambang near the Giant Hypermarket; the junction of Bukit Rangin and Jalan Cherating-Kemaman near Chendor.
In Johor, the number of evacuees had risen to 8,250 this evening from 7,106 in the morning.
The portal of the National Security Council reported that Mersing had 5,694 people at relief centres, Segamat (1,081), Kluang (975), Kota Tinggi (212), Muar (217) and Batu Pahat (71).
The latest to be hit by the floods are Sungai Suloh and Seri Merlong near Batu Pahat as well as Kampung Orang Asli Sedohok, Kampung Orang Asli Air Pasir, Kampung Orang Asli Kuala Sengka, Kampung Orang Asli Pucur, Ladang Zamrud and Kampung Kolam Air near Kluang.
The stretch at Batu 18 of Jalan Sungai Ara-Kota Tinggi is impassable to all vehicles while Km16 of Jalan Kota Tinggi-Mersing has been reduced to a single lane due to a landslide near the Industrial Training Institute there. 
Johor Menteri Besar Datuk Seri Mohamed Khaled Nordin advised people in the state to look after the safety of themselves and their families.
He said in his Facebook account that they should cooperate with the authorities engaged in evacuating people to relief centres.
In Terengganu, 1,443 more people have been evacuated in the three affected districts of Kemaman, Dungun and Hulu Terengganu, raising the number of evacuees in the state to 4,929.
Thirty-six relief centres have been opened in Kemaman, five in Dungun and 17 in Hulu Terengganu.
Meanwhile, the Terengganu Drainage and Irrigation Department reported that the levels of several major rivers in the state were at the danger point.
The level of Sungai Kemaman at the Banho Bridge was 20.08 metres (danger level 19 metres); Air Putih Bridge, 15.27 metres (14 metres) and Tebak Bridge, 19.37 metres (19 metres).
The level of Sungai Dungun at Kuala Jengai was 26.12 metres (21 metres); Jerangau Bridge, 13.39 metres (12.5 metres) while the level of Sungai Menerong in Hulu Terengganu was 25.1 metres (24.5 metres).
Posted: 03 Dec 2013 08:27 PM PST
Anisah Shukry, FMT 
MCA President Dr Chua Soi Lek announced today he would not defend his position in the party polls this Dec 21, saying it was time for him to retire from politics.
He said many supporters had urged him to go back on his May 6 pledge that he would not contest, telling him a four-corner fight would give him an advantage.
"But I don't want to go down in the history of MCA as a leader with no integrity; when I say I am not defending my position, I mean it," the veteran politician said at a press conference at the party headquarters here.
He said if he were to stand and win it would be an "empty victory" because he would have backtracked on a promise after his chances had increased.
The MCA leaders gunning for the top position are deputy president Liow Tiong Lai,  former president Ong Tee Keat and vice president Gan Ping Sieu.
Chua had vowed to not defend his presidency immediately after last May's general election, which saw MCA suffer the worst defeat in its history, winning only seven federal and 11 state seats.
But speculation was rife that Chua would renege on his pledge. It was fueled further when he censured his deputy at an annual general meeting in October and gave elusive answers to questions from the media.
But Chua clarified today that the "hard work" he had done in the party since the general election was meant to convince his comrades there was still hope in MCA, not for his own political gain.
He urged his supporters not to "grudge" him his retirement, saying he believed he had earned it.
"Of course, there are people who think that I will not give up easily; hence I will seek re-election. Once again I would like to emphasise that I am not giving up, but giving way to new blood.
"After my retirement, I will continue to play whatever role I can to contribute to the transformation of MCA and to strengthen the Barisan Nasional."

Money politics
He said that the MCA leadership needed to give room for the younger generation, but he did not endorse any candidate in the party election.
Chua also urged party veterans to not use the polls as a means to settle old scores and warned businessmen to stay away from the proceedings.
"Every time businessmen come in, money is involved," he said. "MCA must stand firm and reject money politics in party elections. If we are involved in money, it will only serve to devalue the position of the MCA party president and other posts."
He urged party members, including the leaders, to practise the "politics of transforming MCA" and to close ranks once the polls were over.
Chua was optimistic that the tide of voter sentiment would turn towards MCA in the next general election.
Umno Youth to champion 10 proposals
Posted: 03 Dec 2013 04:34 PM PST
(Bernama) - Umno Youth wants the government to check on what is perceived to be a discrimination against Bumiputera workers by non-Bumiputera companies so that the private sector would have more Bumiputera professionals.
This is among the 10 proposals to resolve several issues involving the people raised by Umno Youth head Khairy Jamaluddin when delivering his policy speech at the Umno Youth General Assembly 2013, here today. 
"We accept that some may say in the recruitment of workers, the Bumiputera are given priority in the public sector. But in terms of senior management, more secretaries-general of the ministries are appointed from among the non-Bumiputera.
"Unfortunately until today, it is still difficult to see any Malay being appointed chief executive officers in companies owned by the other ethnic groups," he said.
Issues relating to small and medium contractors, the farming community and the welfare system also drew the attention of the Umno Youth head. 
He suggested that the government diversified small-scale projects through the initiatives of the Bumiputera Empowerment Unit while at the same time finding ways to widen opportunities for credible small and medium contractors.
Khairy also suggested that the government reviewed the approach adopted by companies supervised by the government in purchasing building materials such as cement, stones, sand and steel.
As such, Umno Youth urged the government to speed up the formation of an entity that could buy building materials in bulk and selling them to small and medium contractors at a reasonable price, he said.
Khairy, who is also the Youth and Sports Minister, suggested that the number of skilled trainees taken by the training institutes be increased too as the number of Sijil Pelajaran Malaysia (SPM) holders each year touched almost 500,000 besides calling for emphasis to be given to the vocational and skills training.
In his speech, Khairy suggested that farmers, fishermen and the breeders themselves could control the value chain for agricultural products with assistance from the relevant government agencies.
"The AP (approval permit) system for agricultural products should be implemented in a transparent and open manner to avoid the formation of a monopoly or cartel that will only benefit a certain group.
"Through these detailed measures, Umno Youth is certain that the people will derive benefits in terms of the more reasonable market price created," he said.
Meanwhile, Umno Youth also urged the government to review the existing welfare system including increasing the monthly allocation, so that they truly helped the needy groups.
On the issue of higher tariff, the Youth movement wanted Tenaga Nasional Berhad and government-linked companies (GLCs) not to be obsessed with financial performance alone to the extent that they neglected their responsibility to the people, he said.
Touching on the Auditor-General's Report, Khairy said Umno Youth took a serious view of the matter and called for stern action to be taken against those proven guilty of any wrongdoing.
In his proposals, Khairy also suggested that the government increased the allocation for the Ministry of Urban Wellbeing, Housing and Local Government as well as Kuala Lumpur City Hall to build affordable homes for the younger generation.
It was also suggested that a special quota of 20 or 30 per cent be created for the younger group in every Youth Representative Committee so that their requirements could be taken into consideration by the government in line with the formation of the JPP in 140 local authorities in the country soon.
On the report of spying on Malaysia recently, he said Umno Youth strongly criticised the foreign countries which were reported to have spied on the country and urged the authorities to investigate the matter.
Refer Islam to only Ahli Sunnah Wal Jamaah – UMNO Youth
Posted: 03 Dec 2013 04:29 PM PST
(TMT) - Umno Youth has proposed that the definition of Islam as the official religion of the country to be fine-tuned and referred to only the Ahli Sunnah Wal Jamaah sect, said its vice-chief, Khairul Azwan Harun.
He said this was to curb the spread of deviant teachings such as Syiah that could destroy the country, particularly the younger generation who were susceptible to such teachings.
"This should not be taken lightly as deviant teachings could threaten national security and Umno Youth demand decisive action to be taken to thwart them," he said when presenting a motion of thanks on the Umno Youth chief's policy speech at the movement's general assembly here today.
Hence, Khairul Azwan said Higher Education Bureau chairman Fathulbari Mat Jahya would table the motion at the Umno General Assembly tomorrow.
He said the movement should continue to take a progressive approach by playing the role of a trouble-shooter to every problem faced by the people, apart from becoming a pressure group in the interest of the people.
"Umno Youth also have to assist the people and fight for the their well-being. The progressive approach will not set us adrift from the foundation of Islamic struggle and will not turn us into a group subscribing pluralism and liberalism," he said.
Khairul Azwan said the movement would also propose that the government appoint a dedicated minister to ensure that the Bumiputera Economic Empowerment programme would be implemented effectively, reported Bernama.
"We want ministers who have intense passion, knowledge and the Malay spirit to ensure that Bumiputera will benefit from the agenda, apart having key performance indicators in Bumiputera economic empowerment while the audit report should be presented to Umno members and the people," he said.
Urging Umno Youth members not to be lulled by the 13th general election victory, he said it was time that young leaders in Umno work hard to restore the people's confidence.
"More and more young leaders of quality and calibre must be nurtured to fight for the people while training at the grassroots level should be intensified to create a new generation of Umno leaders who can serve the people," he said.
Kerajaan Pulau Pinang cakap tak serupa bikin
Posted: 03 Dec 2013 03:58 PM PST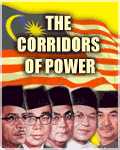 Namun syarikat terbabit gagal atas sebab-sebab teknikal kerana, pertama, syarikat terbabit bukan dari Pulau Pinang, dan kedua, syarikat terbabit hanya layak untuk projek dengan harga di bawah RM3 juta. Sedangkan harga yang dicadangkan oleh perunding adalah RM6.9 juta.
THE CORRIDORS OF POWER  
Lisa Adam

Kecekapan, Akauntabiliti dan Ketelusan, atau CAT, adalah mantera yang diguna pakai oleh Lim Guan Eng dan DAP dalam mentadbir Kerajaan Negeri Pulau Pinang. Ia satu langkah yang diambil bagi memastikan keterbukaan dalam segala urusan kerajaan negeri terutama sekali dalam hal pemberian tender.
Ia juga satu strategi kerajaan negeri bagi meyakinkan rakyat yang berada di Pulau Pinang bahawa pentadbiran kerajaan negeri adalah berbeza dan lebih telus dari yang sebelumnya.
Selaras dengan CAT, perunding dalaman terlebih dahulu akan dilantik bagi mengesyorkan harga projek yang kemudiannya akan dilaksanakan melalui sistem tender terbuka atau 'open tender'. Sementara syarikat-syarikat yang mengambil bahagian hanya akan dipertimbangkan sekiranya sebut harga yang diberikan oleh mereka adalah tidak melebihi 20% lebih murah atau lebih mahal dari harga yang telah disyorkan oleh perunding.
Walau bagaimanapun, tindakan kerajaan negeri memberikan tender bernilai hampir RM7 juta kepada S. P. Mega Sdn Bhd secara tidak telus bagi membina tebatan banjir dan menaiktarafkan parit di sekitar Jalan Kampung Baru, Bukit Mertajam, menjadi bukti bahawa CAT adalah sekadar slogan untuk mengaburi mata rakyat Pulau Pinang.
Tidak lebih dari itu.
Apa yang menariknya adalah, pada fasa awal rundingan mengenai projek berkenaan, Exco Kerajaan Negeri termasuk Lim Guan Eng sendiri telah melanggar prinsip CAT dengan mengadakan rundingan secara terus dengan satu syarikat lain tanpa melalui tender terbuka.
Namun syarikat terbabit gagal atas sebab-sebab teknikal kerana, pertama, syarikat terbabit bukan dari Pulau Pinang, dan kedua, syarikat terbabit hanya layak untuk projek dengan harga di bawah RM3 juta. Sedangkan harga yang dicadangkan oleh perunding adalah RM6.9 juta.
Maka sekali lagi, melalui rundingan terus yang dilakukan oleh Lim Guan Eng dan juga Exco Kerajaan Negeri, mereka mengesyorkan projek berkenaan diberikan pula kepada S. P. Mega Sdn Bhd.
Jadi, di manakah ketelusan yang diuar-uarkan oleh DAP Pulau Pinang dalam perkara ini bila sudah jelas kedua-dua syarikat yang dikemukakan dalam projek tersebut diperkenalkan sendiri oleh Lim Guan Eng?
Adakah ini gaya pentadbiran baru yang cuba ditonjolkan oleh Pakatan Rakyat dalam negeri-negeri di bawah pentadbirannya? Penipuan terancang yang berselindung di sebalik CAT yang cuma sekadar slogan kosong? Cakap tak serupa bikin. Mungkin kerajaan negeri punya definisi tersendiri mengenai ketelusan dan selagi rakyat masih terbuai dengan 'keindahan' mantera-mantera seperti ini, mereka akan terus ditipu.
******************************************
Guan Eng said the state government would usually seek advice from an in-house consultant on the cost of a project.
"We will then compare it with the price in an open bid. If it is 20% more than the estimated cost, we won't award the project. If it is 20% less than the estimated cost, we also won't award it, as it would not be possible to complete the project at such a low price.
"The reputation of the contractor counts, as the contractor will bank his name on the job. If the project were to fail, the cost of rehabilitating it will be astronomical, not counting the time lost," he said. -- Lim Guan Eng
(READ MORE HERE: http://www.thestar.com.my/story.aspx?file=%2F2009%2F10%2F26%2Fstarprobe%2F4493380)
******************************************
When the open tender system was introduced by the Penang state government more than three years ago, its architects believed that the transparent process would once and for all eliminate irregularities and political partiality, two traits that were once almost synonymous with public procurement. Zairil Khir Johari explores its implications on the broader socioeconomic picture.
By and large, it has achieved its objectives. Yet at the same time it has also attracted a string of criticisms, including accusations of discriminating against the Malays on the one hand, and disenfranchising the Chinese on the other. So is it either or neither? How does the open tender system work and why is it perceived to discriminate? -- Zairil Khir Johari
(READ MORE HERE: http://penangmonthly.com/entering-new-terrain-with-open-tenders/)
CLICK LAST GRAPHIC FOR BIGGER VIEW
The non-Umno Deputy Prime Minister
Posted: 03 Dec 2013 02:38 PM PST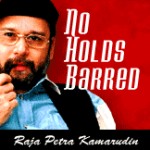 In short, the Tun was never an Umno (lama) member. However, he became an Umno (baru) member. And he was Malaysia's Deputy Prime Minister for two years, an Umno Supreme Council Member for many years, an Umno Vice President, and then the Umno Deputy President, without becoming an Umno member.
NO HOLDS BARRED
Raja Petra Kamarudin
Tun Abdul Ghafar bin Baba -- (born February 18, 1925 – died April 23, 2006) -- became Malaysia's Deputy Prime Minister in 1986. At that time, according to the Tun himself in a 'confession' in front of a few hundred Umno members in Kota Bharu, he was not yet an Umno member. Also, according to the Tun, he became an Umno member only two years later in 1988.
In short, the Tun was never an Umno (lama) member. However, he became an Umno (baru) member. And he was Malaysia's Deputy Prime Minister for two years, an Umno Supreme Council Member for many years, an Umno Vice President, and then the Umno Deputy President, without becoming an Umno member.
I write this in response to what Mohsin Abdullah wrote in fz.com (see below). I'm afraid Mohsin was not correct in what he said regarding non-Umno members being appointed an Umno Supreme Council Member.
In fact, this is not the first time that 'favoured' people have sidestepped Umno's rules. For example, Anwar Ibrahim joined Umno in 1982 and in the same year contested the general election and was appointed a Deputy Minister soon after that. According to Umno's rules, you need to be a member for at least five years before you are allowed to contest the elections.
Anwar became an Umno member, a candidate in the general election, a Member of Parliament, and a Cabinet member, within just one year. And two years later he became the Umno Youth Leader and another two years after that an Umno Vice President -- all within just five years (when you are not supposed to contest anything until you have been an Umno member for at least five years).
I just hate it when people wrongly report or intentionally distort history. And I hate it even more when you say it is right for your friends to do certain things but wrong when your enemy does the same thing.
***********************************************
Mohsin Abdullah: Non-members in Umno Supreme Council – right or wrong?
'The Writest Thing' by Mohsin Abdullah, fz.com
The thing is when Tun Dr Mahathir Mohamad comments on, well, "things," many,  (including yours truly) tend to interpret his words. Did he mean this and not that? Was that remark "loaded"? Was he being sarcastic?
So when Mahathir praised Umno's move in appointing well-known personalities as Supreme Council members – saying it was an inclusive transformation for party development – the "interpreting" began - so to speak.
"They (Umno) also bring in some personalities who are not Umno members to join the supreme council. It was a very good move," said Mahathir also.
Did he mean what he said? That it was indeed a "good move"? Or was there a tinge of sarcasm? After all, he did not do it in the 22 years he was Umno president.
Your guess is as good as mine.
Fact is, Umno president Datuk Seri Najib Razak recently had brought in or rather appointed several people including non-Umno folks to be the party Supreme Council members  - to sit alongside and with the same authority and clout as the 25  members who were voted in during last month's  Umno election.
This is not about "independent" Islamic preacher Kazim Elias – whether he was a PAS member or not when appointed (see Mohsin Abdullah: A PAS Member in Umno Supreme Council?).
The question is this – Is the Umno president allowed to do it?
Firstly, the Umno president is authorised to appoint 12 individuals to join the 25 elected members of the Supreme Council. Thus making it 37  "ahli Majlis Tertinggi" Umno. The appointment is provided for in Umno's constitution.
Following last month's party polls, Najib had appointed – first four, then nine – Umno and non-Umno members – to sit in the council. Making it 38, including the 25 who won the election.
So back to the question – can non-Umno members be appointed to the supreme council? The party constitution is silent on this. Meaning it does specify who appointees should be.
Anyway the question to ask is if the non-Umno member appointees "believe" in the party, why didn't they join Umno in the first place?  Another poser is will their suggestions for the "betterment" of the party be accepted by their Umno "true blood" counterparts?
But a political observer with good Umno links made a random "survey" and came up with this: "Several Umno members welcome the move to bring in outsiders to sit in Majlis Tertinggi. With the purpose of strengthening Umno to face future challenges.
"They must be chosen based on credibility and the field they excel in – not friends or mere supporters who at the end of the day become passengers, or worse, baggage or liability to Umno. There must be proper criteria for selection so as not to discredit Umno members who themselves are capable.
And Umno must target people who can rope in the support of middle class Malays".
However, Umno blogger Shahbudin Husin sees it differently. In particular, the appointment of Kazim. "If it's true that (Umno secretary general) Tengku Adnan (Mansor) said the appointment of Kazim is to rectify the lack of Islamic knowledge in Umno, isn't Ustaz Fathul Bari (Umno ulamak) who obtained the highest number of votes as Umno Youth exco,  the right choice to rectify the problem?"
To the blogger, who is known to be a Najib critic, the move to bring in Kazim "is a slap to the 3.4 million Umno members – it is as if not even one among the millions is on par or better than Kazim."
Shahbudin wrote in his blog that the party constitution stipulates that for a person to contest a committee member's position at division level, he or she must be an Umno member for at least three years. While those vying for a supreme council spot must have at some point been elected a division committee member.
"Hence appointing people for the supreme council must at the least embrace the spirit of the Umno constitution", wrote Shahbudin. Still he acknowledged that  the appointing of members  is the "sole prerogative of the president".
A point to note. Mahathir's son, Mukhriz, has missed out on the Umno supreme council appointments.
Datuk Mukhriz , who was edged out of the race for VP had ( after the VP defeat)  expressed hope "the party president will still consider giving me a place in the Umno supreme council so that I too can contribute towards ensuring we can do better in the 14th general election".
However, the Kedah MB will still "be in" the powerful supreme council. In a capacity known as "ahli yang turut hadir". Or "member present" at supreme council meetings.  In short,  Mukhriz is an "invitee" to the meetings as is the case of  the other Menteris Besar who did not contest the supreme council seats in the November party polls.
To Shahbudin, that …... Never mind how he describes "invitee".
Azmin kritik bajet Selangor, gesa MB ambil pendekatan kolektif
Posted: 03 Dec 2013 01:58 PM PST
Md Izwan, TMI
Kerajaan negeri Selangor perlu menumpukan kepada perbelanjaan pembangunan bukan memfokuskan kepada perbelanjaan mengurus semata-mata seperti yang menjadi amalan kebiasaan kerajaan pusat, kata Ahli Parlimen Gombak, Azmin Ali.
Menteri Besar Selangor, Tan Sri Abdul Khalid Ibrahim pada Selasa lalu mengumumkan peruntukan sebanyak RM1.85 billion melibatkan belanja mengurus RM1.225 billion dan perbelanjaan pembangunan RM625 juta.
"Mengikut pengalaman secara singkat saya semasa di Kementerian Kewangan, amalan kewangan yang berhemah adalah perbelanjaan mengurus tidak boleh terlalu besar.
"Ia mesti seimbang dengan pembangunan. Ini kita tidak boleh terima, maka di negeri Selangor, kita mahu satu perbelanjaan yang berhemah," kata Azmin pada hujung minggu lalu dalam satu wawancara eksklusif dengan The Malaysian Insider.
Pengerusi Kelab Penyokong Kerajaan Selangor (BBC) itu juga membidas bajet negeri Selangor yang terlalu menumpukan kepada soal pendapatan tetapi tidak ke arah perbelanjaan pembangunan.
"Prinsip bajet ini bukanlah soal untuk meningkatkan pendapatan tetapi ia juga untuk mengurus perbelanjaan.
"Perbelanjaan itu perlu dibuat secara berhemah serta berorientasikan pembangunan rakyat yang boleh menjana aktiviti dan pertumbuhan ekonomi," katanya.
Walaupun kerajaan negeri Selangor di bawah Pakatan Rakyat (PR) berjaya meningkatkan rizabnya kepada RM2.7 bilion, Timbalan Presiden PKR itu menyifatkan ia sebagai sia-sia selagi rakyat tidak dapat merasainya.
"Sebab itu BBC menuntut sementara kita mempunyai rizab yang besar direkodkan RM2.7b, tetapi ianya tidak bermakna kalau ia tercatat atas kertas, tetapi tidak dimanfaatkan dan dirasai oleh rakyat melalui pelaksanaan pembangunan.
"Apa makna ada rizab besar, kalau jalan masih berlubang, kalau sampah tidak dipungut, banjir masih berulang, kalau cerun masih alami kejadian tanah runtuh, kalau masalah denggi masih tertinggi dalam negara," katanya.
Azmin berkata, pentadbiran kerajaan negeri Selangor perlu menjadi kerajaan yang mengambil peduli tentang rakyat, serta mengamalkan perbelanjaan berhemah.
"Kita mahu pembangunan peduli rakyat, belanja secara berhemah, jadi ini yang kita nyatakan dalam memorandum BBC beberapa perkara untuk diteliti oleh kerajaan negeri supaya belanja pembangunan itu biarlah munasabah dalam keadaan ekonomi semakin meleset.
"Kita tidak boleh menyimpan, kita kena berbelanja, itu konsep prinsip ekonomi.
"Ia supaya belanja itu boleh menjana pertumbuhan dan aktiviti, bagi saya bajet negeri Selangor harus tumpu ke arah itu," katanya.
Sehubungan itu, katanya, beliau menggesa pentadbiran Abdul Khalid mengambil pendekatan secara kolektif dan berbincang terlebih dahulu sebelum mengambil sebarang keputusan muktamad.
"Pentadbiran kerajaan sama ada pusat atau negeri, ia bukan bersifat individu atau pun boleh membuat keputusan secara unilateral.
"Pentadbiran sesebuah kerajaan mestilah mengambil sikap keputusan secara jemaah (kolektif), sebab itu kita ada jemaah menteri Kabinet, keputusan yang diambil itu keputusan jemaah," katanya.
Umno MP defends ROS against DAP attacks
Posted: 03 Dec 2013 01:48 PM PST
(Bernama) - Claims by DAP members of parliament that the Registrar of Societies (ROS) was being used by the government to monitor or deregister political parties which oppose Umno is a rude accusation, said Barisan Nasional MP for Tanjung Karang Noh Omar.
He said allegations such as 'Umno dog' and an intimidation suit against ROS was made without taking into account the organisation's role in ensuring democracy, rights of political parties and the proper functioning of non-governmental organisations (NGOs).
"I see speeches and statements of DAP leaders, and I want to bring up this matter because I find the condemnations were made solely due to the actions taken by ROS against DAP.
"So, I want to ask the minister or ROS if they can tell us the status regarding the selection of the new DAP Central Executive Committee (CEC) held on Sept 29," he said when debating the Supply Bill 2014 for the Ministry of Home Affairs in Parliament here, last night.
Before this, DAP publicity chief Tony Pua, who is also MP for Petaling Jaya Utara, Liew Chin Tong (Kluang) and Karpal Singh (Bukit Gelugor) slammed the ROS for its action against DAP, calling the organisation 'Umno's dog' which was being used by the government and Umno.
They also threatened to sue the organisation (ROS) if it continued with its actions.
Kredit: www.malaysia-today.net