Klik GAMBAR Dibawah Untuk Lebih Info
Sumber Asal Berita :-
---
DAP lawmaker claims treated like a criminal by cops during Kg Hakka arrest
Posted: 31 Oct 2013 08:28 PM PDT
(MM) - DAP MP Anthony Loke has complained over his treatment by the police during an arrest for protesting against the demolition of Kampung Hakka in Mantin, Negri Sembilan yesterday.
The Seremban MP claimed that although he was merely conducting his duties as a representative of his constituents, the police treated him like a criminal.

"In discharging my duty as a wakil rakyat, today I was treated like a criminal by the police. Handcuffed, urine test, DNA sampling, fingerprints recording and the worst, photographed with the report number at my chest. Feel humiliated," he said on his Facebook page here.

Two MPs and four assemblymen from DAP were arrested yesterday in Kg Hakka, Mantin for protesting against the demolition of the decades-old village.

Besides Loke, the lawmakers were Rasah MP Teo Kok Seong, Nilai assemblyman Arul Kumar Jambunathan, Bahau assemblyman Chew Seh Yong, Senawang assemblyman P. Gunasekaran, and Temiang assemblyman Ng Chin Tsai.

Another wave of arrests afterwards saw human rights watchdog Suaram's executive director E. Nalini and at least six other activists and villagers detained, reported news portal Malaysiakini.

Their arrests follow an earlier arrest of Parti Sosialis Malaysia's (PSM) secretary-general S. Arutchelvan and an activist from NGO Jaringan Rakyat Tertindas. All of them were brought to the Mantin police station.

The latest report by PSM yesterday alleged 19 people including lawmakers, activists and villagers were arrested and brought to the Mantin police station. All of them had been released by yesterday evening.

On September 30, 11 activists from PSM and Jerit, including Arutchelvan, were arrested for allegedly hindering the development in the village.

According to media reports, there were 40 Chinese families living in the 30-acre area, some of them claiming they had been there for six generations. Their land had then been sold to a developer by the state government for a new township project.

The residents of Kg Hakka had been ordered to evacuate their houses in November 2011 by a developer, but in September 2012 Prime Minister Datuk Seri Najib Razak had interfered against the demolition.

However, the Seremban High Court had issued an eviction notice to the villagers in August this year, causing the developer to start construction in September. 
DAP facing ideological transition
Posted: 31 Oct 2013 08:15 PM PDT
Cindi Loo, The Ant Daily
The recent internal strife between DAP state leaders and the central leadership is a signal that the party is going through an adjustment period and is facing an ideological transition.
Political analyst Khoo Kay Peng said the party, which has been historically championing the blue-collar workers and labourers, now has young, educated professionals to fill the leadership ranks.
"The party has grown tremendously since the 2008 [general election] and it faces conflict between the old and new guards, many of whom are aligned to certain party leaders," he told theantdaily.
He said the recent spotlight on the young guns in the party has also given the impression that many old guards were being sidelined.
Khoo was commenting on recent developments in the DAP, especially in Johor where state chairman Dr Boo Cheng Hau has formally announced he will not seek re-election in the upcoming state party election.
Boo reportedly cited growing factionalism and interference from the central leadership as reasons that compelled him to step down.
There were also grumblings from the Kedah and Malacca DAP about interference from the central leadership in their state matters.
High court dismisses Nik Nazmi's application
Posted: 31 Oct 2013 08:11 PM PDT
(MM) - The Shah Alam High Court today dismissed the application by Parti Keadilan Rakyat (PKR) communications director Nik Nazmi Nik Nik Ahmad to drop the charge against him for organising a rally at Stadium Kelana Jaya on May 8.
Nik Nazmi, who was charged under Section 9(1) of the Peaceful Assembly Act 2012 of organising the rally without giving a 10-day prior notice to the police as required under the Act, faces a fine of not more than RM10,000, upon conviction.

In her judgement, Judge Noor Azian Shaari said she disagreed with the applicant's submission that the charge was contradictory to the Federal Constitution.

Noor Azian said Sections 9(1) and 9(5) of the Act did not contravene the Federal Constitution and neither were they unreasonable provisions because Article 10(2) provides that any law necessary for national security can be enforced even though the public have the right to assemble peacefully under the same Article.

She also said that the applicant's allegation that the charge was politically motivated was merely to spice up his story.

She added that this issue should be raised at the Petaling Jaya Sessions Court where he was charged and would be tried and that she believed the police and prosecutors had a valid reason for charging him.

Nik Nazmi had pleaded guilty at the Sessions Court on May 17 and filed an application on Aug 21 at the Shah Alam High Court to set it aside.

He was represented by counsels Eric Paulsen and Syahredzan Johan, while the prosecution was conducted by deputy public prosecutor Wan Shaharuddin Wan Ladin.

The case re-mention is scheduled for Nov 12 at the Petaling Jaya Sessions Court.
Anwar cancels Sydney trip due to clashing court date over Sodomy II case
Posted: 31 Oct 2013 08:04 PM PDT
(MM) - Datuk Seri Anwar Ibrahim has cancelled a visit to Sydney next week due to a court hearing at the Federal Court over his bid to disqualify Tan Sri Muhammad Shafee Abdullah as the lead prosecutor in his Sodomy II appeal case.
The visit would have included appearances at two forums and a debate on Islam, the Sydney Morning Herald website said today.

PKR vice-president Chua Tian Chang, popularly known as Tian Chua, told Fairfaz Media that Anwar's lawyers tried to have the court appearance changed to another date but claimed the judges insisted to go ahead on November 7, the day he was scheduled to be in Sydney.

"The cancellation of the trip will definitely remind the international community that the prosecution of Anwar in fact, the entire opposition, is not over," he said.

Chua later told The Malay Mail Online that despite Prime Minister Najib Tun Razak's promises of a more open democracy, the clashing of Anwar's court date with his visit showed that "Najib can be as autocratic as the old Mahathir", referring to former premier Mahathir Mohamad.

"So the opposition, especially Anwar, cannot expect to enjoy a peace of mind or a level playing field in the political competition," said Chua.

There had been reports alleging that a "student adviser" purporting to represent Education Australia Malaysia in Sydney had sent an email warning students on scholarship from Malaysia's Public Service Department (PSD) against attending the Anwar event in Adelaide on October 20.

Students however ignored the warning and thronged the University of Adelaide for a public interview session with public intellectual Waleed Aly.  Anwar was the headline event on the final day of the four-day festival.

Meanwhile, November 7 will be Anwar's final attempt to disqualify top Umno lawyer Muhammad Shafee from leading the prosecution team to overturn the opposition leader's acquittal for sodomy.

On September 17, a three-men bench led by Datuk Ramly Ali only gave oral grounds as to why it was dismissing Anwar's application to disquality Shafee as ad-hoc deputy public prosecutor.

According to The Malaysian Insider, Anwar's lawyer Karpal Singh said he was notified of the appeal date two weeks ago and is now rushing to file the petition of appeal.

On January 9 last year, judge Datuk Mohd Zabidin Mohd Diah acquitted Anwar, 66, for sodomising his former aide, Mohd Saiful Bukhari Azlan, at a Desa Damansara condominium unit in Bukit Damansara on June 26, 2008.

The verdict ended a trial that lasted over two years, with 27 prosecution and seven defence witnesses called.

Anwar served six years in prison for the first sodomy trial after being convicted in 1998. He was given a nine-year sentence but the verdict was later overturned in 2004.

Today, Chua said Anwar has to face "the reality that they (government) will continue to drag this case to bring him down."

"That is something quite unfortunate that we have to face". 
Ambiga's withdrawal from debate draws scorn
Posted: 31 Oct 2013 06:05 PM PDT
Bersih co-chairperson S Ambiga's excuse that she was not debating is unacceptable, says Senator Mohamad Ezam Mohd Nor.
Anisah Shukry, FMT
Bersih co-chairperson S Ambiga's refusal to debate with Yuktes Vijay, a former aide in Anwar Ibrahim's legal team, on the People's Tribunal has drawn scorn from Senator Mohamad Ezam Mohd Nor.
"The reluctance and hesitancy shown by Ambiga to debate clearly shows that the Tribunal Rakyat was a mere Barisan Nasional bashing exercise," Mohd Ezam said in a statement today, referring to the People's Tribunal by its Malay name.
Ambiga had originally agreed to a debate with Yuktes through micro-blogging site Twitter, but later called it off when she learned the topic was on the People's Tribunal.
"…Have explained. Disagreed with topic of findings of [People's Tribunal] when they are not out yet. Said I disagreed from Day1.." she tweeted on Wednesday.
But Ezam argued today that the debate, scheduled for Nov 16, was to focus on what was submitted during tribunal, and did not touch upon the judges' conclusions.
"Deciphering the excuse given by Ambiga for her withdrawal, it seems like she intends to use the findings of the Tribunal as a reference point to validate her vague and bias (sic) views.
"Perhaps (it is an) indication that she indeed lacks evidence to substantiate her views and allegations about the [general election] and the[election commission]," said Ezam.
He also pointed out that the tribunal was not recognised by law, and thus there was no question of contempt should the debate go on.
"Personally, I was surprised and astounded when Ambiga accepted the challenge of Yuktes Vijay for a debate. In fact, the founding father of Bersih, Anwar Ibrahim would not have been pleased at all with this decision of hers," claimed Ezam.
Former CCID chief strikes back in RM 27 million suit
Posted: 31 Oct 2013 05:56 PM PDT
Former IGP and current AG are among 12 defendants in a civil suit filed by Ramli Yusuff.
Alfian ZM Tahir, FMT
Former Commercial Crimes Investigation Department chief (CCID) Ramli Yusuff today filed in a civil suit against 12 individuals, including former Inspector General of Police Musa Hassan and Attorney General Abdul Gani Patail at the Jalan Duta High Court over charges wrongfully brought against him in 2007.
On this day six years ago, Ramli was charged under the Anti Corruption Act for allegedly acquiring substantial assets amounting to RM27 million and claims of abuse of power.
Speaking to reporters after filing his suit, Ramli said that today was a significant day as he was brought to court on malicious accusation exactly six years ago, before praising the judicial system for clearing his name, and described the legal system as fair.
"On this day 2007 I was brought to court and today six years after I am here to seek justice," he said.
"I am not doing this because of Ramli Yusuff but I am doing this for the men in blue (police personnel).
"I think the police force was demoralised at one stage because the moment the three star general (IGP) (referring to Musa Hassan) was appointed everyone was sacred," he said.
Ramli, also former Sabah police commissioner, claimed exemplary damages amounting to RM27 million against the defendants.
When asked on why he chose RM27 million for damages, Ramli said it was to signify the wrongful charges brought against him in 2007.
"Both dates and figures are so significant to me. The same day when I was charged and the amount they accused me of having…so I claim RM27 million as damages," he said.
Acquitted of all charges
Ramli, in his statement of claim furnished by his lawyers to the media, said the whole things started in September 2006 when Musa was appointed the Inspector General of Police and Ramli became the CCID director.
Ramli claimed that in order to thwart his candidacy as Deputy IGP, Musa with other defendants either combined jointly or individually subjected Ramli to a series of action in a manner to implicate him for abuse of power, corruption and other crimes resulting him being sacked from the police force.
COA upholds ruling against cartoonist
Posted: 31 Oct 2013 05:29 PM PDT
(Bernama) - The Court of Appeal here today upheld a High Court's ruling that the arrest and detention of political cartoonist Zulkiflee SM Anwar Ulhaque, popularly known as Zunar, by police in 2010 was lawful.
A three-member panel led by Abdul Aziz Abdul Rahim also upheld the decision of the High Court which had held that the seizure of 66 of the cartoonist's books and a painting was unlawful and had ordered that damages be given to him (Zulkiflee), with the quantum to be assessed by the High Court.

Justice Abdul Aziz and two other Court of Appeal judges Mohamad Arif Md Yusof and David Wong Dak Wah unanimously dismissed Zulkiflee's appeal to set aside the High Court's decision on his arrest and detention.

The panel also dismissed the cross-appeal brought by ASP A. Arikrishna, ASP Marina Hashim, the then Inspector-General of Police Ismail Omar, the Home Ministry and the Malaysian government against the High Court's ruling that the seizure of the books and painting were unlawful.

Justice Abdul Aziz said the court unanimously found that there were no merits in Zulkiflee's appeal as well as the police and government's cross-appeal.

"Alam Mydin Meera's (the High Court judge concerned) conclusion that Arikrishna was justified in his opinion that there was reasonable suspicion that Zulkiflee had contravened the provision of the Sedition Act 1948, notwithstanding that until today the relevant authority has not banned the book or that no charge for any offence under either the Sedition Act or the Printing Presses and Publications Act 1984 has been preferred.

"We do not think that there is anything wrong with the arresting officer i.e. the 1st respondent (Arikrishna) forming his opinion that the contents were seditious by flipping through the pages of the book Cartoon-o-phobia and by looking at the collage," he said in his 37-page judgment.

Justice Abdul Aziz said the court found that the judicial commissioner was correct in his conclusion that there was no cogent evidence to indicate that Marina had taken him (Zulkiflee) for a ride to various police stations merely to thwart the launch of his books on the same day of his arrest.

"The fact that no charges were ever preferred against Zulkiflee in respect of the arrest and the publication of the books is in our view insufficient evidence to suggest that there was malice in the conduct of the defendants," he said.

He said that Zulkiflee's detention and further detention was lawful and that his (Zulkiflee's) complaint that he was remanded unnecessarily by police for investigation was without merit.

In his judgment, Justice Abdul Aziz said it was the court's view that police investigation into any complaint or reported crime was entirely within the discretion of the police as to methodology or time taken as there were various factors to be considered.

"Whilst we agree that the law does not impose a time limit on the police to complete their investigation and that no law imposes any time frame on the Attorney-General to decide whether or not to prosecute the alleged offender once the investigation is complete, we are constrained to say that what is reasonable in any circumstance depends on the facts and circumstances of each case," he said.

He said the court also shared the view of the judicial commissioner that to further detain the books belonging to Zulkiflee without any further action to ban them for their obnoxious contents that affront the public or to keep them as material evidence by charging him in court for the alleged offence was to deny him his constitutional right to make a living under Article 5 of the Federal Constitution from the sale of those books.

On June 15, 2011, Zulkiflee and his company Sepakat Efektif Sdn Bhd filed a civil suit against Arikrishna, Marina, Ismail Omar, the Home Ministry and thengovernment for unlawful detention.

In his statement of claim, Zulkiflee said that a police team led by ASP Arikrishna raided his office on Sept 24, 2010 just hours before he was supposed to launch Cartoon-o-phobia, arrested him and seized 66 books titled 'Cartoon-0-Phobia' as well as a cartoon drawing.

Zulkiflee claimed that he was taken to several police stations within Kuala Lumpur and Selangor and remanded overnight at the KL International Airport police station for alleged incitement.

He questioned the basis for his arrest, remand and seizure of his works, arguing that the actions were illegal and unconstitutional, and aimed at sabotaging the launch of his book.

Lawyer R.Sivarasa said he would discuss with Zulkiflee on whether to bring the matter up to the Federal Court. Senior federal counsel Normastura Ayob appeared for the government and the police. 
Malaysia PM: Obama's cancelled Asia trip a "missed opportunity"
Posted: 31 Oct 2013 10:40 AM PDT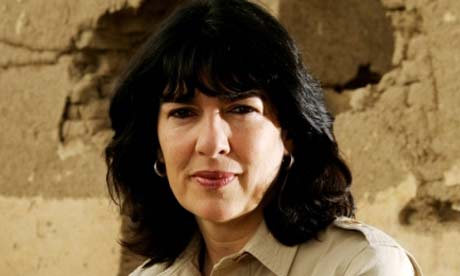 (CNN) - He told Amanpour that he is trying to achieve his long-term goals and vision for the country, and in reaching stability, "you must make sure that the majority of the people are not marginalized." 
The cancellation of U.S. President Barack Obama's trip to Southeast Asia earlier this month because of the government shutdown was a "missed opportunity," Malaysian Prime Minister Najib Razak told CNN's Christiane Amanpour on Thursday.
"It was a missed opportunity for Obama to assert his leadership, particularly in the context of his policy pivot towards Asia," Najib told Amanpour in London. "I know he regrets it."
"When he called me he said, 'By hook or by crook, I will visit Malaysia next year,'" the prime minister said. "So we're looking forward to receiving him."
Najib leads a nation of nearly 30 million – a diverse, majority-Muslim country that wants to be viewed as a modern Islamic democracy.
It is an appealing destination for tourists and investors alike – though the global recession did take its toll, and with tension between various ethnic groups and allegations of election fraud, it is not without controversy.
"My priority is to ensure peace and harmony in Malaysia. That is uppermost in my mind," Najib said.
Najib drew attention last month when, at the U.N. General Assembly in New York, he said that the greatest threat to Muslims now "comes not from the outside world, but from within."
"It's very alarming to see what's happening in the Muslim world," Najib told Amanpour. "And it's about time we come to our senses and realize that moderation is the only path that will ensure peace and stability for the Muslim world, and for the wider world."
That conflict is stark in Egypt, where tumult has reigned since Hosni Mubarak was deposed two and a half years ago. At times violent divisions continued following the election of Mohamed Morsy as president and through his being pushed from power this past July, after just one year in office.
"I know what I would have done," Najib said, referring to the situation in Egypt. "I would have waited until the next election, because they were elected and deserve a chance to perform and to show their worth."
"But that's water under the bridge, now," he told Amanpour. "It's not going to be easy, because there are strong positions on both sides. But there must be a form of national reconciliation."
Najib himself, though, faces strong criticism of corruption in his own country. The coalition of which his party is a member has ruled the country for nearly 60 years, and rights groups have accused him of fraud in the last election.
"By and large the allegations are totally unfounded," he protested. "For example, they allege that we brought in 40,000 people from Bangladesh to vote in the last election. And since the last election they've not been able to produce any evidence of that."
Najib said that he had a "very positive record," having "disbanded the Internal Security Act, which is detention without trial."
He told Amanpour that he is trying to achieve his long-term goals and vision for the country, and in reaching stability, "you must make sure that the majority of the people are not marginalized."
"We do cater as well, in a very inclusive way, for the small minorities," he said. "We are not racist at all."
Read more and watch the interview at: http://amanpour.blogs.cnn.com/2013/10/31/malaysia-pm-obamas-cancelled-asia-trip-a-missed-opportunity/ 
Najib: Stability the reason behind curb on Allah use
Posted: 31 Oct 2013 10:32 AM PDT
(MM) - Malaysia's Prime Minister Datuk Seri Najib Razak defended a court ruling banning a Christian newspaper from using the word "Allah" to refer to God, saying yesterday it would help ensure stability.
The court decision this month fanned religious tensions and raised questions over minority rights in the mainly Muslim country.
Christians there have used the word for centuries, but the three Muslim judges ruled The Herald's usage of it in its Malay edition would "cause confusion in the community".
"People must understand that there are sensitivities in Malaysia, but what is important is public security and national harmony," Najib told Reuters Insider in an interview.
He sought to clarify confusion over the scope of the ruling, saying it only covered the newspaper and would not stop people using the word in predominantly Christian areas.
"With respect to the court ruling it only applies to The Herald paper, which has got wide circulation, and doesn't apply to the situation in Sabah and Sarawak. So what we're trying to do objectively above all is to ensure stability and national harmony," he said on the sidelines of the World Islamic Economic Forum in London.
Najib has in recent months sought to solidify his support among majority ethnic Malays, who are Muslim by law.
His government has toughened security laws and strengthened a decades-old affirmative action policy for ethnic Malays, reversing liberal reforms that were aimed at a broader section of multi-ethnic Malaysia.
Najib said he did not expect such moves to hit investor sentiment, saying that the government was strengthening its relationships with foreign and domestic investors.
Read more at: http://www.themalaymailonline.com/malaysia/article/najib-stability-the-reason-behind-curb-on-allah-use 
In Spain, even toddlers learn Chinese for job hopes
Posted: 31 Oct 2013 10:21 AM PDT
(The Sun Daily) - Numerous schools and language centres here have started holding such lessons as Spaniards look to China's fast-growing economy for opportunities after five years of on-off recession in Spain. 
"Xiang jiao! Banana!" says Fu Huijuan, beaming as she waves the fruit in front of her three-year-old pupil, Leon, at a Madrid nursery school.
He and his four classmates have barely learned to speak even in their native Spanish, but already they are absorbing Mandarin Chinese -- as are many adult Spaniards concerned for their job prospects.
"Xiang jiao," Leon replies in a tiny voice, grinning as he is rewarded with a bite of banana and a sticker. "Xie xie. Thank you."
Fu's class -- offered free for the first month -- is the newest after-hours activity for children at the TEO private nursery, whose parents hope it will pay off later in life.
Numerous schools and language centres here have started holding such lessons as Spaniards look to China's fast-growing economy for opportunities after five years of on-off recession in Spain.
"Chinese seems to me an essential language in today's world, and the best way to learn it is from an early age. Learning it as an adult seems much more difficult," says Leon's mother, Sara Vergara.
'A long-term strategy'
"It is a long-term strategy, for his job prospects in the future," adds Vergara, a 33-year-old housewife, arriving to pick Leon up from the class. "And I think he is enjoying himself."
Pilar Alvarez, director of TEO, said the nursery launched the after-hours Chinese lessons after seeing that many other schools in Madrid were doing so.
"After the second or third class, the kids start really getting into it," she says. "We are considering introducing it bit by bit for all the children during normal school time."
Regional governments in Spain are also expanding Chinese courses in their subsidised language centres, while some public schools are offering them as an after-school activity.
A programme of free classes jointly funded by the Andalucia government and the Chinese state has seen enrolments nearly double since it started two years ago, to 1,200 for this school year, the regional education ministry says.
It estimates that 30,000 people are currently studying Chinese as a foreign language in Spain. No such figure was available from the national education ministry.
"China is expected to be the leading world power in a few decades," the Andalucia ministry said in a statement. "This is driving a boom in the number of people studying its language and culture."
Madrid's network of official language schools has taught Chinese since the 1960s but demand has surged recently, said Maria Jose Garcia-Patron, head of secondary education and professional training in the regional education ministry.
"Demand for these lessons was stable for 40 years, with about 80 or 90 students enrolled, but over the past 10 years the number has grown markedly and has reached about 300," she told AFP in an email.
The recent crop of students in Chinese seem undeterred by its alien systems of intonation and writing that many see as challenging for Western learners.
"It is a bit hard to write, but I think it is easy to teach children to talk," said Fu. "Children have good memories."
Fu, 25, came to Spain six months ago and applied for the teaching job with Bambu Idiomas, a private company that organises classes for schools and individuals of all ages.
"There are lots of opportunities in Spain. Lots of families are looking for Chinese teachers, and now lots of nurseries too," she said.
Set up in 2011, the family-run company had 87 pupils signed up last year. This year the number surged to 235, said one of its Spanish founders, Ruben Camarero.
"It is an important language for the future," he said. "We decided it was a language that would interest people because Spain is in an enormous economic crisis and China is drawing a lot of interest worldwide."
In the classroom, Fu plays from her laptop the nursery rhyme known in Europe as "Frere Jacques", sung in Mandarin in a version well-known to Chinese children.
As she repeats the names of fruit to the five toddlers, correcting their intonation, four-year-old Angela jumps around excitedly, her long brown hair whirling.
"Banana!" she yells. "Xiang jiao!" 
Kredit: www.malaysia-today.net