Klik GAMBAR Dibawah Untuk Lebih Info
Sumber Asal Berita :-
---
Of course guns end up at sea... they get lost in toilets first!
Posted: 22 Oct 2013 01:10 PM PDT
(fz.com) - The 44 missing guns highlighted in the Auditor-General's Report 2012 are not lost at sea as claimed by the police top brass but in toilets, among other places. 
In a written reply today, Home Minister Datuk Seri Ahmad Zahid Hamidi said instances resulting in missing guns were: 
- A gun left in the police car was stolen when it was broken into;
- Cases of snatch theft or robbery;
- Misplaced; and
- Lost in the office.
However, seven of the 44 guns have been recovered, said Ahmad Zahid, adding that the type of guns missing were pistols and revolvers.
Inspector-General of Police Tan Sri Khalid Abu Bakar had reasoned that the lost firearm could have fallen into the sea in response to fiery criticism that the men in blues are negligent. 
He also defended saying that the guns were imprinted a unique identification code and police have not come across any report of their missing weapons being used in any crime.
The national audit stated that the guns worth RM1.3 million went missing between 2010 and 2012. 
Ahmad Zahid was replying to Tian Chua (PKR-Batu) who asked on the action taken against police personnel for losing the guns.
Ahmad Zahid said the police force had formed an investigation committee to probe on the missing assets and submitted recommendations to avoid it from recurring. 

Read more at: http://www.fz.com/content/guns-not-lost-sea-toilets-among-other-places 
Human trafficking: M'sia may deteriorate to Level 3
Posted: 22 Oct 2013 01:04 PM PDT
(Bernama) - Home Ministry secretary-general Datuk Seri Abdul Rahim Mohamad Radzi said that according to reports by the United States Department's US Trafficking in Persons (TIP), Malaysia might likely fall to level three - bottom level of TIPS - if no effort was undertaken by the country to curb human trafficking.
Malaysia remains at level two, or placed on the Tier 2 Watch List, for the fourth consecutive year in relation to human trafficking.
Home Ministry secretary-general Datuk Seri Abdul Rahim Mohamad Radzi said that according to reports by the United States Department's US Trafficking in Persons (TIP), Malaysia might likely fall to level three - bottom level of TIPS - if no effort was undertaken by the country to curb human trafficking.
"If Malaysia is on level three, it will reflect negatively on us and give a bad image to our country.
"Keep in mind, we have been at level three in 2007 and 2009, and we bounced back and improved our position to level two.
"Thus, this time, all efforts are underway towards achieving that goal," he said in his speech at the launch of the Anti-Human Trafficking Awareness Campaign and state level Anti-Smuggling of Migrants organised by the Council for Anti-Trafficking in Persons and Anti-Smuggling of Migrants here today.
The speech was read out by the ministry's deputy secretary-general (operations) Datuk Wahab Mohd Yassin.
The campaign was organised with the cooperation of the Johor State Elected Representatives' Wives Association (Juita) and National Council of Women's Organisations Malaysia (NCWO).
The campaign, supported by various government agencies and non-governmental organisations, is being held for the ninth time after being launched in Perlis, Perak, Malacca, Sarawak, Sabah, Terengganu, Pahang and Penang.
What Now After the Umno Elections?
Posted: 22 Oct 2013 12:50 PM PDT
Which system is more likely to discourage money politics? If every one of the 146,500 votes were to count, wouldn't it be much harder for candidates to buy even half that number than if it were a matter of just 191 divisions?
Kee Thuan Chye
Mohd Ali Rustam lost badly in his bid for a vice-presidency at the Umno party elections last weekend. He managed to win only seven votes out of a possible 191. With the new system of electoral colleges, this means he got votes from seven divisions, as each division made up one electoral college.
In terms of number of votes from individual delegates, he obtained 15,294, which works out roughly to only about 10.4 per cent of the total of 146,500. Significantly, the people who voted are Malays, so Ali Rustam can't blame the Chinese for his loss this time, as he did for his loss at the recent general election (GE13).
Not only is this poetic justice; it is also a vindication of the fact that the outcome of GE13 was not, contrary to what Umno President and Prime Minister Najib Razak claimed, due to a "Chinese tsunami". Barisan Nasional (BN) did worse at GE13 because other races rejected it, including the Malays.
In Ali Rustam's case, he stood in the parliamentary constituency of Bukit Katil, which was made up of 53 per cent Malay voters, 41 per cent Chinese and 6 per cent Indian. So for him to blame the Chinese was simply unfair as the majority of the voters were Malays.
For his Umno vice-presidency defeat, whom is he going to blame? The delegates who didn't vote for him? Because they might have considered that in 2009, he was disqualified from contesting the same position for engaging in money politics? And that last year, he threw a lavish wedding for his son and incurred a hefty food and beverage bill of RM600,000, which prompted investigations by the Malaysian Anti-Corruption Commission (MACC)?
What, by the way, has been the result of those investigations? Are we likely to get a report from the MACC at all, or will it – like many other investigations of protected species – be kept in the Umno skeleton closet? On the other hand, since Ali Rustam has fallen out of favour, perhaps any protection he enjoyed before may now be terminated?
Poor man. Having to suffer the vagaries of politics and the experience of defeat yet again. Worse, defeat within his own party. And a pathetic defeat at that. With only seven votes out of 191. I think the Chinese must have grouped together, raised millions of ringgit and bought off the other 184 divisions so that they would not vote for him. And that's how he lost so badly.
Speaking of the new voting system that was being adopted for the first time during these Umno elections, I wonder what is so revolutionary – or, rather, to use the fashionable word, transformational – about it.
Umno leaders make much song and dance about its now allowing 146,500 delegates to vote instead of only 2,500 before this. They say it shows how democratic the party is in allowing more people to decide who will fill the leadership positions. But does it really do that?
It would if every vote counted on its own. But that's unfortunately not the case. The votes are instead added up within each division and in the end represent only one vote from that division.
So let's say there are two candidates vying for a particular position, and 1,000 delegates of Division X are voting for candidates A and B. If 600 vote for A and 400 for B, A wins but only scores one vote from Division X.
Now, let's say from Division Y, which also has 1,000 delegates, 300 vote for A and 700 for B. In this case, B is the winner, but he also wins only one vote. For the overall contest, it doesn't help B in any way that in terms of individual votes, he would lead with 1,100 in comparison to A's 900. The individual votes count for nothing.
This means it all hinges on the division. It means the members of the division can still be influenced by the division chief. Worse, giving each division one vote is being unfair to divisions that are big. They get the same one vote as divisions that are small.
So why have the electoral college system? Why not make it one man, one vote instead of one division, one vote? Why not let it truly determine the outcome that the members want, rather than the outcome that could be influenced by the division chiefs?
Besides, which system is more likely to discourage money politics? If every one of the 146,500 votes were to count, wouldn't it be much harder for candidates to buy even half that number than if it were a matter of just 191 divisions?
In fact, this time round, Mukhriz Mahathir would have secured one of the vice-presidencies if the system had been one man, one vote. He obtained 57,189 individual votes in comparison to the 56,604 Hishammuddin Hussein got. The position, however, went to the latter because he won 100 electoral colleges to Mukhriz's 91.
That being so, how deserving does Hishammuddin feel about his victory, if he could even call it that at all?
Interestingly, Mukhriz must now know what Pakatan Rakyat feels for having won the popular vote at GE13 but failing to take over the government because they won fewer seats in Parliament.
In any case, now that the Umno elections are over, I wonder whether the intolerable ethnocentric posturing by some candidates during the build-up to it will stop. Or whether we will see a resurgence of Ketuanan Melayu (Malay Supremacy) agitation instead.
With Najib having done nothing to stem the ethnocentric tide and saying nothing to placate the anxieties of non-Malay Malaysians, the prospects of reconciliation and inclusiveness are not bright.
In fact, what he said about GE13 last weekend sounded ominous: "Umno was actually successful in that we managed to win 88 seats in Parliament. Our colleagues did not perform that well, but Umno remains the backbone of Barisan Nasional."
His rubbing this in nearly six months after GE13, issuing a reminder that the other BN component parties made up mainly of other races didn't do so well, is to assert the dominance of Umno. He, however, seems to have forgotten that in 2004, Umno won 109 seats on its own, 21 more than its current 88. But of course that's of no consequence now. He is setting the tone by warning of attitudes and policies to come.
This will be consolidated from 
December 2 to 7
, when the party's general assembly is held. We can expect at the event big-time grandstanding by one and all, from the supreme leaders to the grassroots representatives. That's when 
Ketuanan Melayu
 could rear its hideous head. And the president might be the first to hold it up.
* Kee Thuan Chye is the author of the new book The Elections 

Bullshit, now available in bookstores.
Reza Aslan: Tiada Tuhan Melainkan "Allah"
Posted: 22 Oct 2013 12:36 PM PDT
(BFM) - "That you can control people's ideas, their behaviour, their faith and their minds simply by trying to control the words that they use, is absurd. It is an embarrassment to a modern, constitutional, democratic and deeply Muslim state like Malaysia."
The controversy surrounding the word "Allah" and it's usage continues to afflict both our public and private discourse. As the debate reached a fever pitch, The Evening Edition spoke to The New York Times bestselling author and acclaimed academic Reza Aslan in an attempt to provide some historical and theological context on the matter. 
*Please note that the last portion of this interview was not broadcasted on air and is exclusive to this podcast only 
Listen to the podcast at: http://media.bfm.my/assets/files/daily_show/2013-10-21_EE_Reza-Azlan.mp3 
Malaysian GLCs snapping up London properties above market rates, say realtors
Posted: 22 Oct 2013 12:34 PM PDT
(TMI) - State-linked Malaysian firms are buying up London properties at inflated prices in an otherwise stagnant United Kingdom property market, raising fears that a meltdown could wipe away millions in public funds.
Several realtors have pointed to Felda's £97.9 million (RM495 million) deal for the 198-unit Grand Plaza service apartments in Bayswater, London, as an example of an overpriced buy, saying that high-end real estate agents Savills and Knight Frank had only valued the property at £80 million (RM408 million) in the past few years.
"The UK property market is stagnant in most places but in London. But what Malaysian companies are paying is insane and could go very wrong," said a Malaysia-based realtor who declined to be named.
The Malaysian Insider had reported that the deal was being investigated by the Malaysian Anti-Corruption Commission (MACC) and had been reported to the Public Accounts Committee (PAC).
The realtor said several other Malaysian government-linked companies (GLCs) and agencies such as the Employees Provident Fund (EPF) and Tabung Haji (Pilgrims Management Fund) had also bought commercial properties in the English capital.
"Some agencies are by-passing the real estate agents and going straight to the sellers to pay prices higher than what is on offer," said one real estate agent specialising in London properties.
"The real estate agents lose the commissions but more importantly, the prices are not justifiable. Who ends up losing in the end? Malaysians."
Read more at: http://www.themalaysianinsider.com/malaysia/article/malaysian-glcs-snapping-up-london-properties-above-market-rates-say-realtor 
Nasruddin and Ariff are wrong about Shariah laws
Posted: 22 Oct 2013 12:23 PM PDT
Ravinder Singh, TMI 
Sorry to say that both PAS MP Nasruddin Hassan Tantawi and DAP's Raub MP Ariff Sabri are wrong about what Shariah law could achieve that our criminal law has failed to. Their suggestion or proposal is based on perception as it does not take into account important factors leading to the breakdown of law and order. Any law can suffer the same fate when those factors are present.
Enforcement is the key to the effectiveness or otherwise of any laws or rules, at any level. I once heard a senior officer of the Housing Ministry relate what he discovered while on a study visit to Germany. His entourage visited a local authority and were told it had about 30 laws to enforce. When asked about the number of non-compliance cases, the answer was "zero".
The secret? When a law is passed and implemented (after being given wide publicity), there is full compliance because no second chance is given to any law-breaker. The full weight of the law is brought to bear on the lawbreaker the very first time it is broken.
How does this fare with our law-enforcement? Why is our law-enforcement not effective? This is what the proponents of Shariah law need to look at very closely.
Does Malaysia have the political will to enforce laws strictly? Take the case of road-traffic summonses. It has become a culture to give discounts around festival times. What when our courts rule that "motive" is not necessary in a certain murder case, but is necessary in every other murder case. Or when the AG finds that the two young police palace guards against whom a report for snatch theft was made had a strong alibi that they were not at the place of the snatch theft, without allowing the court to put the alibi to test?
Then we have laws that have gaping loopholes. For example, overloaded lorries that stop short of the JPJ road block cannot be summoned as they are stationary! How did they get to that place if they had not been moving on the road? What is the extra weight doing on the lorries if not being transported from one place to another? Similarly with lorries using unapproved re-threaded tyres the torn-off casings of which can often be seen lying on the highways. They are only checked during the six-monthly Puspakom Inspection. So they rent good tyres for the inspection, then replace the bad ones. Why is it not an offence for the lorries to be using bad tyres between the Puspakom inspections? What is the logic of this?
It would appear that the loopholes are deliberate to provide an escape for the law-breakers. Is the theory of "presumption" only good in the case of drug-related cases where if you are caught with more than a certain amount of the stuff, you are presumed to be a trafficker? So if an overloaded lorry is stationary short of the road-block, why is it not presumed to be running overloaded on the road?
Then there is the question of corruption. Does it not affect the quality of enforcement?
Read more at: http://www.themalaysianinsider.com/sideviews/article/nasruddin-and-ariff-are-wrong-about-shariah-laws-ravinder-singh 
A law that protects the crooks and punishes the good guys
Posted: 22 Oct 2013 12:15 PM PDT
But in the vague big world of officialdom and self-serving politicians what is "national security"? A person's political future can also be a matter of national security!
I have had enough policemen coming to my office to take my statements on "national security" and public interest issues, including the Port Klang Free Zone (PKFZ).
Terence Fernandez, fz.com 
SO JUST who is Section 203 of the Penal Code (Amended) supposed to protect?
That those re-elected into power (albeit barely) are falling over themselves to suppress the flow of information, begs the question as to why the sudden need to threaten civil servants against leak information.
To put it bluntly, the August House has been raped to enable laws to be passed to protect crooks.
One does not see any other logic as to why a civil servant who provides information to the public or media on matters of public interest may end up in jail.
After all Minister in the Prime Minister's Department Datuk Nancy Shukri let the cat out of the bag that it was media exposes that motivated the government to push for the amendments.
"The leaking of information to electronic media with false exaggeration to tarnish the government needs to be handled seriously," she is reported as telling Parliament today.
Section 203 states: "Whoever discloses any information or matter which has been obtained by him in the performance of his duties or the exercise of his functions under any written law shall be punished with a fine of not more than one million ringgit; or with imprisonment for a term which may extend to one year, or with both."
Datuk Paul Low, another Minister in the Prime Minister's Department told fz.com yesterday that he was going to bring up the issue at today's Cabinet meeting.
However it looks like whatever debate that will be taking place at the Prime Minister's office will be purely academic. This is because Low's colleagues including those from Barisan Nasional (BN) worked late into the night to amend the legislation, passing the second reading.
Hence one supposes as a member of the Senate, Low will be the only government representative who will vote against the amendment when it comes to the Dewan Negara.
Nancy tried some damage control "explaining" that the legislation is meant to be read together with existing provisions with regards to giving false information.
Section 203 states that "whoever, knowing or having reason to believe that an offence has been committed, gives any information respecting that offence which he knows or believes to be false, shall be punished with imprisonment for a term which may extend to two years or with fine or with both."
She said whistle-blowers who tip off the Malaysian Anti-Corruption Commission (MACC) will be protected under the MACC Act itself.
Unfortunately, while the MACC is doing a lot of good work to change perception, the fact that whistle-blowers have flown off the top floors of the Commission's buildings is still a recent memory.
So one doubts if any government servant will be queuing outside the MACC's doors anytime soon.

Read more at: http://www.fz.com/content/terence-fernandez-law-protects-crooks-and-punishes-good-guys 
New Section 203A a license for Corruption Cover-up
Posted: 22 Oct 2013 12:09 PM PDT
This amendment is certainly more oppressive than the OSA which at the very least requires a process of certification by a minister before a document is deemed 'restricted' under the act. 
Eric Paulsen, Co-founder & Adviser, Lawyers for Liberty 
Lawyers For Liberty is appalled at the BN government's attempt to pass the new section 203A of the Penal Code Amendment bill, which criminalizes the act of unlawfully disseminating information received under any written law and carries a maximum fine of one million ringgit or a year imprisonment or both.
The proposed amendment is so widely drafted, it is scarcely believable. But the severity of this odious amendment being passed as law cannot be overstated.


This proposed amendment is the BN government's knee jerk and undemocratic reaction to stop the exposure of all incriminating information irrespective of whether they have been classified under the Official Secrets Act (OSA) or other laws.


The amendment will effectively shield all 'official' documents & information received under written law with a cloak of secrecy, and can only be released legally according to the whims and fancies of the BN government.


This would mean any information on scandalous issues such as the NFC, and Scorpene submarines would no longer be legally accessible to the public & whistleblowers will be punished severely while the wrongdoers will be protected.


This amendment is certainly more oppressive than the OSA which at the very least requires a process of certification by a minister before a document is deemed 'restricted' under the act.


Such an odious piece of law has no place in a modern and democratic state like Malaysia and is more suited for totalitarian regimes in North Korea or Myanmar.


We therefore call for all parties – MPs, opposition, civil society, the Malaysian Bar to oppose this amendment, if passed, would effectively turn Malaysia into a nightmare Kafkaesque secret state not unlike that depicted in G.Orwell's 1984.


RM151 million loan from Federal Government to Syabas
Posted: 22 Oct 2013 12:04 PM PDT
For this loan to be extended when extensive negotiations are taking place will surely strengthen the bargaining power of Syabas to press for a higher takeover price from the state and delay any deal from happening soon. Any sensible government would have taken the opportunity to pressure Syabas to "settle" the impasse before granting any financial favours.
Tony Pua 
Yesterday, Puncak Niaga Holdings Bhd announced that the Federal Government has extended a further RM151 million of soft loans to its subsidiary Syarikat Bekalan Air Selangor (SYABAS) purportedly to replace old and critical pipes in Selangor, Kuala Lumpur and Putrajaya and to reduce non-revenue water losses in the state, which is among the highest in the country.
SYABAS is given a 3-year grace period to commence the repayment of the above loans and will be charged a subsidised interest rate of only 3%.  The above amount comes just 8 months after a RM120 million soft loan was extended to the company in February to carry out the same works.
Even before this, the Federal Government has also given generous helping hands to Syabas with a RM320.8 million zero-interest soft loan and RM110 million credit facility in December 2009 and October 2011 respectively. 
To top it all off, the Federal Government took over all of the outstanding debt of Syabas amounting to RM2.9 billion which was due and the company was unable to repay in 2011, effectively bailing out the cash constricted concessionaire.  These means that Syabas has benefited from a total of RM3.6 billion of tax-payer's money in the form of grants and loans to save the company from collapse since December 2009.
The question needs to be asked as to why the BN Government is persistent in extending these hundreds of millions of ringgit of annual credit facilities to Syabas despite the latter's obvious failure to provide quality water services to the public as demanded on the the water concession agreement signed in 2004?  
It should be emphasized that under the Water Concession Agreement, there is absolutely no obligation by the federal and state government to provide financial grants or loans for Syabas to carry out its obligations to upgrade all the required water infrastructure to fulfil its obligations to provide quality water services to the people of Selangor and KL.  That means that the RM3.6 billion extended to Syabas is done entirely out of the kindness of the BN Government to save a private concessionaire.
The latest RM151 million worth of loans is also a sign of Syabas' financial desperation as negotiations are already underway between the Federal and Selangor Government together with Syabas. For this loan to be extended when extensive negotiations are taking place will surely strengthen the bargaining power of Syabas to press for a higher takeover price from the state and delay any deal from happening soon. Any sensible government would have taken the opportunity to pressure Syabas to "settle" the impasse before granting any financial favours.
What is worse is that the Federal Government, despite being desperate for cash due to the double debt and deficit crisis, continues to use tax-payers' monies wantonly to rescue BN's crony companies.  By right if Syabas fails to perform its obligations to upgrade and maintain its water pipes to provide quality water services as agreed under the concession agreement, the Federal Government should sue the company for compensation or terminate the agreement for default.  
However in Malaysia, despite telling ordinary Malaysians that subsidies need to be cut and more taxes needs to be collected, crony companies continues to enjoy the implicit government guarantee from financial distress.  It is rubbing salt to the rakyat's wounds when Puncak Niaga Holdings Bhd which can afford to pay its Chairman Tan Sri Rozali Ismail a whopping RM33 million in fees and bonus for 2013, needs to beg for RM151 million from the government to carry out its obligations under the Water Concession Agreement.  
Allah Judgment: the role of Mahathir, PAS and Anwar
Posted: 22 Oct 2013 11:53 AM PDT
How did Umno get its Islamic credentials? (1) The co-option of Anwar, a politician with stellar Islamic credentials; (2) Mahathir's strategy of doing "Islamic things" like passing legislation to 'show' Umno is Islamic – and thereby silence PAS; (3) courting the international media and showcasing Malaysia as an Islamic nation.
Write2Rest 
During the appeal, Federal Counsel presented those tragic events for the judges to consider.
One of the Judgments took those events as a second plank for "reasonableness" of the Home Minister's decision: "Therefore I am of the view that the 1st appellant indeed have (sic) a reasonable basis for exercising his subjective satisfaction of his discretionary power to impose the impugned condition [prohibition on use of 'Allah'.]" (Justice Abdul Aziz, paragraph 40)
Note: The first plank was: "since 1986 the 1st appellant when issuing the 1986 direction prohibiting the usage of four (4) words including kalimah "Allah" in any Christian publication had already assessed the potential harm to public order and safety it would cause if the usage had not been restricted." The Judgment cites no evidence to support this plank.
The Home Minister issued his prohibition on the Catholics-only newspaper in January 2009.
Considering we've even had a Home Minister who approved of cow-head wielding Muslims protesting against a Hindu temple, I'm surprised the court did not ask what facts prompted the Home Minister to issue the prohibition to a non-Muslim publication.
The Judgments don't mention any investigations, intelligence or surveys prior to January 2009. After January 2009, the only "facts" are those related to the infringements on church properties and mosques in 2010, mentioned in my first paragraph.
Here's why I'm not surprised by the absence of facts to support the 2009 prohibitions.
In 1980 Terengganu legislated a "Control and Restriction of the Propagation of Non Islamic Religions Enactment." An Umno-BN state assembly passed the enactment.

According to reports, Terengganu prohibited non-Muslims from printing 25 words (including "Allah") and 10 phrases.

Later 9 other states passed enactments with the same title: Kelantan in 1981; Malacca, Kedah, Selangor, Perak in 1988; Pahang in 1989; Johor, Negeri Sembilan in 1991; Perlis in 2002.


Other states did not adopt Terengganu's list. The reasons for inclusion/exclusion of words were vague.
Read more at: http://write2rest.blogspot.com/2013/10/allah-judgment-role-of-mahathir-pas-and.html 
TPPA Report Will Be Tabled In Parliament When All Aspects Discussed In Detail, Says Hamim
Posted: 21 Oct 2013 10:28 PM PDT
(Bernama) - The report of the controversial Trans-Pacific Partnership Agreement (TPPA) will be tabled in Parliament when all the aspects in the agreement have been discussed in detail.


Deputy Minister of International Trade and Industry Datuk Hamim Samuri said the draft of the agreement is still being discussed 
with industry players to determine the pros and cons when the agreement was implemented later.
"Until the specifics have not been finalised in the drawing up of the draft agreement, the report will not be tabled in Parliament.
"The draft agreement will be tabled in Parliament only after the main issues have been agreed upon," he told reporters after opening "Conversation With Leaders" hosted by the Performance Management and Transformation Leaderahip Centre, a unit in the Malaysian Institute of Management.
The event discussed the topic "How Business Can Benefit from Free Trade Agreements: Helping Malaysian Companies to Develop New Market" besides exchanging views on interesting issues in TPPA.
Hamim said among the basic issues which have not been agreed upon are small and medium enterprises, environment, government procurements, intellectual property rights and state-owned enterprises.
Asked whether the TPPA will be signed by year-end, he said that was the targeted deadline, but Malaysia was not necessarily bound by the timeline.
Twelve countries, including Malaysia, are involved in the trade pact negotiations.
Posted: 21 Oct 2013 10:21 PM PDT

The clause appearing in the new Section 203A has drawn much flak, primarily from the opposition, for its vagueness.

Tarani Palani & Pathma Subramaniam, Fz.com 

The disclosure of information clause in the Penal Code (Amendment) Bill merely functions as an "enabling" law to tackle "serious crime".
Minister in the Prime Minister's Department Nancy Shukri said this when replying to answering queries from MPs before the bill was passed at the second reading in the Dewan Rakyat today.
The clause appearing in the new Section 203A has drawn much flak, primarily from the opposition, for its vagueness.
The newprovision reads: "Whoever discloses any information or matter which has been obtained by him in the performance of his duties or the exercise of his functions under any written law shall be punished with a fine of not more than one million ringgit, or with imprisonment for a term which may extend to one year, or with both".
Nancy said that the provision has to be read together with Section 203 of the existing Penal Code with regards to giving false information.
Section 203 states that whoever, knowing or having reason to believe that an offence has been committed, gives any information respecting that offence which he knows or believes to be false, shall be punished with imprisonment for a term which may extend to two years or with fine or with both.
Opposition MPs have argued that the proposed clause restricts freedom of information and goes against the Whistle Blowers Act in revealing information important to curb wrong-doings.
They also argued that such matters like revealing crucial information with regards to corruption may be perturbed through this clause.
Nancy however said that this law was specific to crime prevention and would not hinder the leaking of information in relation to corruption.
"If the Malaysian Anti Corruption Commission (MACC) gets a tip off, those who have given the information will be protected under the MACC Act itself.
"(The new clause) is to tackle organised crime...this clause has to be read on a whole with the Prevention of Crime Act (PCA) and the existing Penal Code.
"We won't detain just about anyone. This only comes into effect when there is a threat to the nation," she said.
During the third reading, Tangjong Karang MP Datuk Seri Noh Omar (BN) came to the government's defense arguing that the amendment is necessary stop leakage of information that jeopardises the country's defence.
Drawing analogies from confidential police operations, Noh said that if the information leaked could lead to the operation being cancelled then the clause comes into effect.
"If the media releases the information of a police raid on a prostitution den and its later aborted that's when action should taken on the journalist," he insisted, dousing earlier criticisms that the clause has severe bearing on journalists from doing their jobs without fear or favour.
This clause has been one of the hotly debated provisions in the amendments suggested in the Penal Code (Amendment) Bill.
Klang MP Charles Santiago (DAP) argued that this particular clause contradicts the Freedom of Information Act which has been implemented in the Pakatan Rakyat-held states of Selangor and Penang.
Nancy said she will have to double check on this matter as she wasn't clear on it herself.
Other issues that were contested was that rape should also be extended to males as some of the amendments touch on matters such as gang rape.
Drawing heated discussion was the introduction of a new Section 329A on domestic abuse which states that "whoever, during the subsistence of a valid marriage, causes hurt to his spouse and commits and offence under Sections 323, 324, 325, 326, 334 or 335 shall be punished with imprisonment for a term of twice as long as the maximum term for which he would have been liable on conviction for that offence under the relevant section".
Read more at: 
http://www.fz.com/content/penal-code-amendments-passed
Asia's (re)invitation to Obama
Posted: 21 Oct 2013 10:12 PM PDT
This is especially so in Malaysia, where there are concerns that the TPP's demands will impact the bumiputra policies of entitlements to Malays and other native-born. Elections of the ruling Malay-based party, UMNO, have just been held and while he did well, Premier Najib Razak must guard against a conservative backlash against reform. Meet him as the first incumbent American President to visit Malaysia since Mr Lyndon Johnson, and please smile more than your trade negotiators have. 
Simon Tay, Today Online 
Mr President,
Congratulations on handling the domestic crisis of the government shutdown and debt ceiling. The problem will recur, but most see you as a winner for holding your ground. Now, about that trip you cancelled to Asia.
Yes, Secretary of State John Kerry filled in but, with due respect, your invitation was non-transferable. The pivot to Asia comes from your first term and, with many Cabinet changes, your presence is required to show that political commitment continues to flow from the very top.
I — and many others across the region — therefore (re)invite you to visit, as soon as you can. Yes, Beltway politics continues, but you have some weeks before the next showdown threatens. Making the trip off-schedule will underline, all the more, that the region deserves special priority.
We can be ready to receive you. The ASEAN (Association of South-east Asian Nations) Summit was held earlier than usual and, from now into December, activity is winding down. No dancing girls and batik shirts, but a warm welcome is waiting.
If you come, what should you bring? While many feel the Chinese leaders stole attention in your absence, I do not think you need to respond like-for-like. No one is expecting you to bring economic presents as did the Chinese leaders (that is more an Asian habit) —America's history of engagement has banked away much goodwill.
Nor is anti-Chinese rhetoric necessary. Indeed, be mindful of the Philippines and Japan, your allies who are anxious about maritime disputes with China. Reassurance is good, but keep it soothing, rather than possibly stirring more actions or proclamations. Instead, update Asians on US-China ties and on the "great powers" bilateral discussion that is emerging.
CONCERNS THAT YOU SHOULD HEAR
What you may want to do is to call for the ASEAN-US Summit that you initiated and have held every year until now. Also, call a special consultation about the Trans-Pacific Partnership (TPP) agreement, the centrepiece of American economic engagement. Time is ticking on the deadline — yet there remain concerns that you should hear directly from fellow leaders.
This is especially so in Malaysia, where there are concerns that the TPP's demands will impact the bumiputra policies of entitlements to Malays and other native-born. Elections of the ruling Malay-based party, UMNO, have just been held and while he did well, Premier Najib Razak must guard against a conservative backlash against reform. Meet him as the first incumbent American President to visit Malaysia since Mr Lyndon Johnson, and please smile more than your trade negotiators have.
For more economic impact, bring in American multinationals doing business in the region. In contrast to the government shutdown, the American private sector is revving up. Emphasise quality over quantity.
Forge a pact for American investors to help the economies grow while delivering meaningful jobs to citizens, partnering local small and medium enterprises where possible and greening their supply chain. Corporate America is not perfect, but more credible in these aspects than many others, and such promises will fit well with concerns in large emerging markets like Myanmar and Indonesia.
Mukhriz's bid – a victory in defeat
Posted: 21 Oct 2013 09:14 PM PDT
Azman Ujang, The Sun Daily 
THE election for the three coveted posts of Umno vice-president over the weekend turned out to be the most sizzling party polls in over 25 years as I predicted in this column a month ago.
While it was plain sailing for incumbents Datuk Seri Dr Ahmad Zahid Hamidi and Datuk Seri Mohd Shafie Apdal who led the race from the start judging from unofficial results that began trickling in early Saturday evening, it was neck and neck between another incumbent Datuk Seri Hishammuddin Hussein and Datuk Mukhriz Mahathir and what a nail-biting finish it was.
Many followers of the polls involving the nation's most powerful political party stayed till the wee hours of Sunday glued to live TV telecasts awaiting the official results that were finally announced well past 2am.
Mukhriz's surprise candidacy had provided the real sparks in the polls and must have excited millions of young Malaysians. And with so much hype about Umno losing support among Generation Y in the last two general elections, they were cheering him on to be their icon even in his maiden but brave attempt to be among the top Umno leadership.
It's also in line with the rejuvenation plans of the grand old party through the injection of younger leaders as it faces the next general election where over four million young voters are expected to be added to the electoral roll.
But to their disappointment, it was not to be. Although Mukhriz polled more popular votes than Hishammuddin, he still lost under the new "electoral college" system in use for the first time where an enlarged and more inclusive electorate of 146,500 party officials at 191 divisions went to the polls instead of the previous system where only some 2,500 delegates voted at the party's general assembly in Kuala Lumpur.
Under this system, each of three candidates who polls the most votes from the divisional delegates secures one vote from the division.
Hishammuddin in winning the final third slot in the VP hierarchy polled 56,604 votes from 101 divisions against 57,189 votes for Mukhriz obtained from 93 divisions.
Both Umno president Datuk Seri Najib Razak and his deputy Tan Sri Muhyiddin Yassin praised Mukhriz for his impressive first outing where he secured almost half of the total of 191 Umno divisions.
"I feel Mukhriz has shown a most encouraging performance although he is new and had announced his intention to contest rather late. He has shown that he has good support in the party," said Najib at a joint press conference with Muhyiddin.
Muhyiddin was spot on when he described Mukhriz's failed bid as a "victory in defeat".
Mukhriz's father, former prime minister Tun Dr Mahathir Mohamad, gave his youngest son only a 50-50 or less chance of winning the tough race but the massive support he received must have surprised both father and son.
"I was pleasantly surprised considering that I had to compete against the incumbents amid pessimism among some quarters about my candidacy. It was a tough contest. I left it to God and accept the outcome as a blessing in disguise," said Mukhriz, who is Kedah mentri besar.
Mukhriz actually went to the battle front with the odds stacked against him. Besides the pessimism that he spoke about, a few days earlier both Umno Youth chief Khairy Jamaluddin and his Wanita Umno counterpart Datuk Seri Shahrizat Abdul Jalil came out declaring full support for Hishammuddin, as well as asking delegates of the Umno wings to throw their support behind him.
This came amid talk that Hishammuddin's campaign and popularity was floundering in the wake of accusations against him that he was a weak leader.
The defence minister was quick to issue a denial saying such presumption was baseless and ill-intentioned, adding that "I am far from being weak. If I am weak, the country would have been in chaos."
What's important or ethical in a party contest such as this was to ensure there was a level playing field but this element was thrown out of the window when key personalities started to take sides openly.
Then a day before polling, Mukhriz had to contend with a vicious attack on his personality that was akin to a sabotage, this time coming from a Facebook account and an online news portal.
The Facebook account allegedly slandered him and had used Muhyiddin's name for the purpose. It posted an "announcement" that Mukhriz had been disqualified by the Umno disciplinary committee from contesting for the VP spot as he had breached party ethics.
Muhyiddin had to instruct the Malaysian Communication and Multimedia Commission to investigate the account that used his name to slander Mukhriz. Hopefully, the MCMC will let the public know of the outcome just as quickly.
As polling got under way on Saturday, Mukhriz demanded that the news portal apologise and retract its article before 10am or face legal action, which it did in the nick of time. It had carried an article accusing Mukhriz of sending out 1.2 million SMSes and giving out cash to boost his chances in the race.
He accepted the apology from the news portal but said "the way the article came out a day before polling day has raised questions that the article was written with bad intention".
The party polls this time also showed that the power and influence of Umno division chiefs, who are sometimes termed warlords, was still very much alive and kicking.
Najib denied claims that he had issued instructions for the three incumbents to be retained, stressing that there was no way to interfere with the voting delegates numbering nearly 150,000.
But Joceline Tan, a respected political columnist, wrote that despite denials from various quarters, it was evident there was an order from high up to maintain the status quo.
I think such an order came mainly from the division chiefs, who in their own areas call virtually all the shots.
And these chiefs would be the last persons to "antagonise" especially incumbents who hold powerful government posts, which also explains why most of those elected to the 25-seat supreme council are either ministers, deputy ministers and those holding key positions in government-linked companies and agencies.
For how else could one explain the fact that former Malacca chief minister Datuk Seri Mohd Ali Rustam, the other contender for the six-man race and once among Umno's most popular figures, could not even get a vote from five of the six divisions in his state. He only won in his own division of Bukit Katil.
But being the gentleman that he is, he said: "This is (the) reality that I have to concede. When I do not hold any position at state or federal level, no one wants to look at me. But in the past, when I was chief minister for 13 years, everyone supported me."
The same fate befell former Negri Sembilan mentri besar Tan Sri Isa Samad. Both he and Mohd Ali obtained only seven votes.
For Mukhriz, moving forward he said his defeat won't derail his plans to help rejuvenate Umno. When he announced his candidacy earlier he said he wants to represent voices from inside and outside the party "craving for changes in Umno".
A day after the hard-fought race, he said: "I'm suddenly totally out of the picture. It's my hope that the party president will consider appointing me into the supreme council so that I, too, can contribute towards doing better in the next general election."
With the massive votes that he obtained, Mukhriz could be someone that Najib could not afford to leave out among the 10 appointees to the supreme council that he is expected to name soon.
Muhyiddin, who chairs the party's management committee, said a post-mortem would be conducted to identify weaknesses in the electoral college system that was tried out for the first time in last week's polls.
Among other things, Umno could consider adopting a popular vote or first past the post system like in our general election where a candidate with the most votes is declared the winner.
Azman Ujang is a former editor-in-chief of Bernama.
Posted: 21 Oct 2013 08:45 PM PDT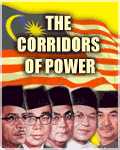 Umno has four years to sort out the Allah word 'mess' -- if you can even consider it a mess in the first place. And four years is a long time. Much can be achieved in four years. In four years Umno can strengthen its Islamic credentials while at the same time make concessions to the Christians in East Malaysia. And East Malaysians are not really that hard to please. All the government needs to do is to spend some money to build new churches (or upgrade the old churches) and the East Malaysian Christians will be as pleased as punch.
THE CORRIDORS OF POWER
Raja Petra Kamarudin
(Malaysian Times, 21 Oct 2013) - State Umno chief Datuk Seri Mustapa Mohamed has instructed all 14 new and re-elected Umno divisional heads in Kelantan to appoint more experts into their religious bureaus to boost the values of the party.
Mustapa said the move is important as the religious bureau plays an integral role in every division.
"It is compulsory that all divisions, especially those with a small number of religious scholars, to adhere to the directive," he told a press conference here yesterday.
"From now on, all the division heads, including the two newly-elected chiefs, have been directed to follow the directive."
"Before it is implemented, we must first look at the number of religious experts in the divisions."
Mustapa, who was returned unopposed as Jeli Umno chief, said the adoption of the rule would also uphold the sovereignty of the nation. 
*******************************************
Yes, as I said earlier, Umno is going to soon become more Islamic than PAS. That would be the only way for Umno to grab the Malay votes back from the opposition and win the next general election around 2018 or so.
There are no two ways about it. Umno has to be more Malay, more Islamic, and more royalist than the opposition if it wants to win the 3Rs contest (race, religion, royalty).
And trust me, Umno will win because Umno is not afraid of being more Malay, more Islamic and more royalist than the opposition. Umno is not afraid of being called a racist or a religious bigot just to win the 3Rs contest. And Zaid Ibrahim said it correctly in his statement today – "Anwar's 'Islam and democracy' strategy superficial" (READ HERE).
And also note that Brunei is implementing the Islamic laws of Hudud (READ HERE) while even some Malay DAP leaders support Islamic laws (READ HERE).
So do you really think the Allah issue is about religion? It is about politics. And why do you think the Malaysian government is prepared to implement a one-nation-two-system policy (just like China regarding Hong Kong) in appeasing the Christians of East Malaysia while at the same time appeasing the Malays of West Malaysia (which is the support base for Umno).
All I can say is: brilliant! And the next general election is going to prove how brilliant Umno is. They have been at this game for so long that they have fine-tuned Malay politics into an art form. And Anwar Ibrahim is being left like a cockroach sprayed with Shelltox -- running around in a daze.
What does Anwar want to be? Does he want to be an Islamist or a liberal? You cannot be both. Islam is not liberal and liberalism means you have to defy Islam. So which is it going to be?
Umno, especially in PAS's stronghold in Kelantan, is looking for leaders who are more Islamic than the PAS leaders. They are already more Malay than the Malay leaders in Pakatan Rakyat and more royalist as well in their defense of the Monarchy (while the opposition is perceived as Republicans).
So, if Umno can be seen as more Islamic than PAS, then that completes the 3R formula and Pakatan Rakyat will be a party for non-Malays and non-Muslims. And that would mean Umno could very well form the government with just East Malaysia and even without the non-Malay seats in West Malaysia.
PAS will now have to up the ante. PAS will have to now issue statements supporting the Brunei move to implement Islamic laws in that country as well as the statement by the Malay DAP leader saying that he supports Islamic laws.
And if Karpal Singh whacks this DAP leader because his statement goes against the party stand -- and worse, if disciplinary action is taken against him for 'breaking ranks' and for not 'toeing the party line' -- then PAS will be forced to say something. If PAS keeps quiet it will be seen as being opposed to Islamic laws. However, would they dare take a stand and risk the wrath of DAP?
This is what I call stuck between a rock and a hard place or, as the Malays would say, 'telan mati mak, ludah mati bapak' (damned if you do and damned if you don't).
Umno has four years to sort out the Allah word 'mess' -- if you can even consider it a mess in the first place. And four years is a long time. Much can be achieved in four years. In four years Umno can strengthen its Islamic credentials while at the same time make concessions to the Christians in East Malaysia. And East Malaysians are not really that hard to please. All the government needs to do is to spend some money to build new churches (or upgrade the old churches) and the East Malaysian Christians will be as pleased as punch.
Money talks, bullshit walks. And the government has enough money to spread around amongst the East Malaysian Christians. RM100 million or RM200 million is good enough. And RM100 million or RM200 million is peanuts to Umno. It is what the Umno Sabah leaders jointly spend in the casinos in a year.
Yes, in West Malaysia, Umno will become more 'holy'. In East Malaysia, Umno will become Santa Claus and shout 'ho, ho, ho and a merry Christmas' while Pakatan Rakyat dreams of taking over and Anwar dreams of becoming the next Prime Minister.
But then I might be wrong. But would you dare put your money on the possibility that I am wrong? Bets are now open and will close on Nomination Day of the next general election.
Phew, I feel rich already.
Zaid: Anwar's 'Islam and democracy' strategy superficial
Posted: 21 Oct 2013 07:53 PM PDT
Sean Augustin, fz.com
Datuk Seri Anwar Ibrahim's strategy of using Islam and democracy to draw DAP and PAS supporters for winning elections is "superficial and shortsighted", Datuk Zaid Ibrahim said.
The former de facto law minister said the acrimony between the so-called progressives and conservatives in PAS and Umno was proof that the formula will not work.
The Islamists in any political party or grouping, he explained, would not tolerate freedom of expression and personal liberty, nor would they accept human rights as understood by the modern world.
Islamists, he said, would always fight for an "Islamic model" of their choice.
"Meanwhile, the cause of democratic struggle will suffer and remain unattended. Those who value freedom and liberty will be attacked not only by (Perkasa chief) Datuk Ibrahim Ali and Utusan Malaysia but also by the groups in the Opposition," he wrote in his blog today.
Zaid said this following the PKR de-facto leader's talk on the compatibility of Islam and democracy in Adelaide, Australia last week.
Democracy, he said, was not just about elections but about freedom and personal liberty and the recognition of basic human rights. It was also about protecting the rights of the minorities.
"We don't have this basic freedom in Malaysia, not even in the Pakatan Rakyat-controlled states. So how does Anwar's Islamic model in Malaysia actually work?", Zaid asked.
The lawyer turned politician said the country has witnessed contradictions between the fatwa and democratic principles and practices.
Zaid opined that Anawr would likely agree with Islamic scholars if the latter said that Islam came first when it came to defending human rights.
The former deputy prime minister, Zaid claimed, has said nothing about the ongoing transgressions against the country's personal liberties.
"He has, in fact, not taken any clear position on the violation of fundamental liberties in Malaysia, except for some nice-sounding and very general statements about democracy, which he has mainly given overseas.
"He has not been a democrat in the true sense of the word. In the end, even the democrats will desert him," Zaid said.
Instead of trying to reconcile the irreconcilable, Zaid argued that Anwar should just fight authoritarianism first.
Anwar, he said, should focus on democratic issues that are easy to understand, which are the antidote against the "authoritarian rule" in the country.
Sultan of Brunei introduces tough Islamic punishments
Posted: 21 Oct 2013 07:48 PM PDT
(AFP) - The Sultan of Brunei introduced tough Sharia-law punishments on Tuesday including death by stoning for crimes such as adultery, hailing what he called a "historic" step toward Islamic orthodoxy for his sleepy country.
Sultan Hassanal Bolkiah — one of the world's wealthiest men — said a new Sharia Penal Code in the works for years was officially introduced Tuesday in the tiny, oil-flush sultanate and would be phased in beginning in six months.

Based on individual cases, punishments could include stoning to death for adultery, severing of limbs for theft, and flogging for violations ranging from abortion to alcohol consumption, according to a copy of the code.

The code applies only to Muslims.

"By the grace of Allah, with the coming into effect of this legislation, our duty to Allah is therefore being fulfilled," the sultan, 67, said in a speech.

An absolute monarch whose family has tightly controlled the languid, oil-rich country of 400,000 for six centuries, the sultan first called in 1996 for the introduction of Sharia criminal punishments.

The sultan already imposes a relatively conservative brand of Islam on his subjects, compared to Brunei's Southeast Asian Muslim neighbours, Malaysia and Indonesia.

Brunei bans the sale and public consumption of alcohol and closely restricts other religions.

But Sharia has been a rare point of contention in a land where the sultan's word is unquestioned, with many Bruneians quietly grumbling that the concept is out of step with the affluent country's laid-back ethnic Malay society.

"These rights-abusing policies are a good indication of why modern democracy and the right of people to participate in their government is a much better idea than anachronistic absolute monarchy," said Phil Robertson, deputy Asia director for Human Rights Watch.

The situation shows that "respect for basic civil and political rights is near zero in Brunei," he added.

The monarch himself has acknowledged concerns over Sharia in recent years as the code was being drafted.

Compatible with Malay culture?

It was not immediately clear how aggressively it would be enforced.

Two years ago, the Attorney-General's office promised Brunei would apply an extremely high burden of proof for Sharia cases and judges would have wide discretion in applying it, in comments apparently aimed at easing public fears.

"It seems almost incompatible with Malay culture, which is peace-loving," said Tuah Ibrahim, 57, driver of a boat taxi in the capital Bandar Seri Begawan.

He said Sharia can be acceptable if proportionate to the crime, but adds: "I can't imagine our country turning into somewhere like Saudi Arabia."

Brunei already has a dual system combining civil courts based on British law — the sultanate was a British protectorate until 1984 — and Sharia-compliant courts limited to personal and family issues such as marriage and inheritance.

Nearly 70 percent of Brunei's people are Muslim ethnic Malays. About 15 percent are non-Muslim ethnic Chinese, followed by indigenous tribes and other groups.

Bankrolled by South China Sea oil and gas fields, Brunei has one of Asia's highest standards of living, including free medical care and education through the university level.

The monarch's wealth — estimated at $20 billion by Forbes magazine two years ago — and luxurious lifestyle have become legendary, with reports emerging of his vast collection of luxury vehicles and gold-bedecked palaces.

The monarchy was deeply embarassed by a sensational family feud between Hassanal and his younger brother Jefri Bolkiah over the latter's alleged embezzlement of 15 billion dollars during his tenure as finance minister in the 1990s.

Subsequent court battles and exposes revealed salacious details of Jefri's un-Islamic jet-set lifestyle, including allegations of a high-priced harem of Western paramours and a luxury yacht he owned called "Tits."

Despite a suave image overseas, the sultan repeatedly warns at home of the potential impact that increasing integration with the world could have on Brunei's moral values and has leaned towards Islamic orthodoxy of late.

In the past year, the government introduced mandatory religious education for all Muslim children and ordered all businesses closed during Friday prayers.

In his speech, the sultan appeared to try to assuage any international concerns that may arise, saying the Sharia change "does not in any way change our policies … as a member of the family of nations." 
Zahid Hamidi: Anwar Ibrahim's assassin
Posted: 21 Oct 2013 07:09 PM PDT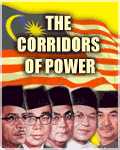 Zahid Hamidi started his climb up the political ladder as Najib's political secretary. Anwar actually planted Zahid in Najib's office to watch over the then Youth Leader and Defence Minister (earlier Youth and Sports Minister). Zahid was not the only 'plant' of Anwar's. Anwar also planted Kamaruddin Jaafar in Tun Ghafar Baba's office as the Deputy Prime Minister's political secretary.
THE CORRIDORS OF POWER
Raja Petra Kamarudin
Roaring Mukhriz, wounded Hishammuddin
By Habhajan Singh, The Malaysian Reserve
When Umno goes to its next internal polls, expect Mukhriz Mahathir to launch his next attack. Unless it is deferred, that would be sometime in 2016.
Mukhriz may have lost in the race for the VP post in the just-concluded Umno polls on Saturday, but he is far from losing the battle. Youth is still on his side.
The Umno 2013 election results will be thoroughly dissected in the coming weeks.
Interested parties would want to understand the Umno mind. The results will tell them what ticks the Umno mind, represented by the 146,500 delegates who voted.
Umno leaders can make things happen. The business folks know this. So, backing the right horse will matter to them. Hence, the interest to understand the Umno mind.
Mukhriz, son of the former prime minister Tun Dr Mahathir Mohamad, is one of those young and able horses. His spirited attempt to grab a VP slot was closely watched. He failed, but only by a whisker.
In the process, one incumbent was quite thoroughly shaken and stirred. Hishammuddin Hussein, a minister since December 1999, emerged a wounded lion.
He barely made it to the finishing line along with the two other incumbents — Home Minister Ahmad Zahid Hamidi and Minister of Rural and Regional Development Mohd Shafie Apdal.
The final tally was Zahid (188), Shafie (177), Hishammuddin (101) and Mukhriz (93). The two other contenders — Mohd Isa Samad (7) and Mohd Ali Rustam (7) — made no headway.
When Umno goes to the polls again in 2016, Mukhriz will certainly be more prepared.
This time around, he was late to the party, starting his campaign only closer to the polls. He had kept everyone guessing whether he wanted to mount a VP challenge or just be content with a seat in the Umno Supreme Council.
When The Malaysian Reserve interviewed him in early September, this is what he said: "I'm still undecided. It's a tough decision to make." Though late off the bloc, Mukhriz had the advantage of the campaigning booster from his dad, Mahathir, who still hold sway on some Umno members.
In the run-up to the next party elections, it would be less of his dad. Mukhriz would have to slug it out purely on his own merit.
So, for now, it is time to head back to Alor Setar and get some work done to earn his keep as the Kedah menteri besar.
But you can expect him to travel to Kuala Lumpur and the other corners of the nation to build his base.
As for Hishammuddin, he badly needs to shake off the image of being weak and ineffective.
Otherwise, he may find it tough to take on the next fight, if and when it comes.
***************************************
Most of the talk the last couple of days is regarding Hishammuddin Hussein and Mukhriz Mahathir -- the number three and number four winners in the Umno Vice Presidency race. Mukhriz was short of just eight votes to grab the third slot in the tussle for one of three Umno Vice Presidency posts.
Why so much focus on number three and number four and not talk about number one instead? Furthermore, the chap who got number one, Zahid Hamidi, won with about double the votes (188) versus number four, Mukhriz (93).
I suppose this is because numbers three and four are both sons of previous Prime Ministers and it appears like Malaysian politics is very dynastic in nature -- even for the opposition where sons or daughters inherit the leadership from their fathers or mothers. Hence most are more concerned about the contest for the third slot between the sons of Tun Hussein Onn and Tun Dr Mahathir Mohamad.
As I said in an earlier article, Tun Dr Mahathir ousted Tun Hussein to take over as Prime Minister in 1981. And Tun Dr Mahathir used the pardon for Datuk Harun Idris as the catalyst to oust Tun Hussein. 
Datuk Harun was then serving time in the Pudu Jail after being convicted of corruption. Technically, he did receive a bribe of RM3 million from a leading foreign bank. However, he did not personally receive the money or benefitted from the money. Someone else physically received the money and the money went to Umno, not to Datuk Harun.
But then Datuk Harun was the then Menteri Besar of Selangor and he (verbally) approved the kickback for Umno, although he did not receive the money with his own hands. Hence Datuk Harun was arrested, charged, put on trial, convicted, and sentenced to six years jail for the money that Umno received.
Just before he went to jail, Datuk Harun attended the Umno supreme council meeting and told all those around the table that his crime is not corruption. His crime is ambition. He aspired to become the next prime minister. Hence they needed to send him to jail to prevent him from becoming prime minister. "If corruption is really the issue," said Datuk Harun, "Then everyone around this table would be joining me in jail."
While in jail, Datuk Harun contested the Umno party election and won. Hence the Umno members did not really think that Datuk Harun was guilty of corruption, or they did not care -- like in the case of Shahrizat Jalil who still won the Ketua Wanita Umno's post in spite of the Cowgate scandal.
Anyway, because of this, Tun Dr Mahathir told Tun Hussein that Datuk Harun should be pardoned. Tun Hussein, however, refused to do so and told Tun Dr Mahathir that Umno has to choose between him (Tun Hussein) and Datuk Harun. Tun Dr Mahathir told Tun Hussein that Umno has chosen Datuk Harun.
On principle, Tun Hussein resigned and Tun Dr Mahathir took over as Prime Minister -- after which he pardoned Datuk Harun who served only three years of the six years sentence. (He was even called to the Malaysian Bar after that).
Interesting, is it not? How many knew how Tun Dr Mahathir ousted Tun Hussein? So people expect 'bad blood' between Tun Hussein (who never joined Umno Baru and died outside Umno) and Tun Dr Mahathir (who Tun Husein said had 'killed' Umno).
And that is why everyone is focusing on the sons of these two ex-Prime Ministers -- who won the numbers three and four slots in the Umno Vice Presidency race.
But what about, Zahid Hamidi, the person who won the top slot with about double the votes? Don't you want to talk about him? After all he won first place and at quite a wide margin on top of that. And if 'they' manage to somehow oust Najib Tun Razak and Muhyiddin Yassin takes over as Prime Minister, then Zahid is going to be the new Deputy Prime Minister.
Zahid was once an Anwar Ibrahim 'soldier' who won the Umno Youth Leadership in 1996 with Anwar's support. Zahid's 'obstacle' was Rahim Thamby Chik who, in 1994, against Tun Dr Mahathir's wishes, was pressured by Anwar into resigning because of the sex scandal with the underage girl, which also saw Lim Guan Eng spend a stint in jail.
In fact, Tun Dr Mahathir told Rahim not to resign but he did anyway. Tun Dr Mahathir said, "I know Anwar wants power but this is not the way to do it." Reluctantly, Tun Dr Mahathir accepted Rahim's resignation and said that Rahim is free to nominate his successor for Chief Minister, which he did (Mohd Zin Abdul Ghani).
Anwar was actually planning to bring down Tun Dr Mahathir back in 1994 and he was using Zahid for that. After helping Zahid secure the post of Umno Youth Leader, in 1997 Anwar asked him to reveal all the corruption and wrongdoings perpetuated by Tun Dr Mahathir. Tun Dr Mahathir then retaliated by also revealing Anwar's corruption and wrongdoings -- and Tun Dr Mahathir's list was even longer than Zahid's list.
In fact, Zahid himself had some shit. In 1995, Anwar appointed him a director of Bank Simpanan Nasional (BSN) and Permodalan Nasional Berhad (PNB), agencies under Anwar's control. He was also a Marketing Executive for Amanah Saham Nasional Berhad, Executive Director for Scandinavian Motors Sdn Bhd, Chief Executive Officer of Kretam Holding Berhad, Chairman of Tekala Corporation Berhad, Chairman of Seng Hup Berhad, and Chairman of Ramatex Berhad -- all courtesy of Anwar.
Hence Zahid himself was an Anwar crony who benefited from his relationship with Anwar. And Tun Dr Mahathir revealed this plus the names of the other Anwar cronies and family members who benefited at Anwar's hands.
That was probably Anwar's biggest political blunder ever. He forgot the adage: if you live in a glasshouse do not throw stones -- plus 'let he who has not sinned cast the first stone'.
That was more or less the beginning of the end for Anwar and the final nail in his coffin was hammered two years later on 1st September 1998. But Zahid was the one who got the coffin ready when he revealed the list of Tun Dr Mahathir's corrupt acts and misdeeds. That was a real stupid move and suddenly the moral high ground that Anwar stood on became quicksand.
Not a very clever person this Zahid Hamidi, don't you think so?
Zahid started his climb up the political ladder as Najib's political secretary. Anwar actually planted Zahid in Najib's office to watch over the then Youth Leader and Defence Minister (earlier Youth and Sports Minister). Zahid was not the only 'plant' of Anwar's. Anwar also planted Kamaruddin Jaafar in Tun Ghafar Baba's office as the Deputy Prime Minister's political secretary.
Two people (other than Rahim Thamby Chik who he had killed off earlier) were in the way of Anwar becoming the Deputy Prime Minister -- Ghafar and Najib -- so Anwar wanted his people as their political secretaries. A very clever move indeed, I must say. And once he made Deputy Prime Minister, he tried to use Zahid to expose Tun Dr Mahathir hoping that once Tun Dr Mahathir has been publicly embarrassed he can then be asked to resign so that Anwar can take over.
So that is the man called Zahid Hamidi. He was Anwar's plant in Najib's office and the assassin who was supposed to drag Tun Dr Mahathir's name through the mud so that the coast would be clear for Anwar to become the new Prime Minister of Malaysia.
Would it not be poetic justice if one day Zahid ends up as the Deputy Prime Minister and thereafter the Prime Minister while Anwar continues screaming on the outside and continues dreaming a dream that will never come true?
Well, in politics anything can happen. I mean, whomsoever thought that Najib would become Prime Minister with so much baggage that he is carrying? So let us wait and see what happens over the next three to four years. Maybe 2020, Tun Dr Mahathir's date for 'Wawasan 2020', would be when Malaysia will see Zahid Hamidi take over as the new Prime Minister of Malaysia.
Posted: 21 Oct 2013 04:34 PM PDT
(The Star) - Now that DAP's heated battle with the Registrar of Societies (RoS) over party polls is settled, it is training its gun at dissenters.
DAP secretary-general Lim Guan Eng has directed organising secretary Anthony Loke (pix) to investigate and take disciplinary action against party members "wearing Rocket badges but with BN (Barisan Nasional) hearts".
A DAP insider said that there were several vocal party members who had undermined the party during the re-election of the central committee held on Sept 29 and were continuing to do so.
"We don't know specifically who they are going to go for, but it's directed at those who continue to undermine the party after election," he said.
Another source said certain DAP veterans had made unfounded claims about the party polls, including accusing DAP of bringing in phantom voters.
Some grassroots leaders had spoken out against the party during the election troubles, such as Zulkifli Mohd Noor, who repeatedly claimed that the party's leadership was manipulating the voting process in the re-election.
"Loke will most likely have to document all wrongdoings and take it to the committee. Previously the status quo was that leaders cannot take action unless and until someone makes a complaint."

He said DAP leaders had most likely taken this step since it was no longer in the shadow of the RoS.

"Previously the party was being threatened by external forces, like the RoS who said it could be de-registered. Now that the crisis is over, leaders want to focus on internal threats," he added.

Loke, who is Seremban MP, told The Star Online that he would begin his work this week.

"I've nothing to report yet, but I can say that this ruling to take action is definitely not directed at any specific persons."

According to a statement sent by Lim earlier this week, Loke will be investigating and taking disciplinary action against party members who "try to destroy and sabotage DAP".

If any wrongdoing is discovered by Loke, he must submit a formal complaint to the party's disciplinary committee headed by deputy chairman Tan Kok Wai.

Tan, also Cheras MP, said his committee would look into the complaints referred by Loke.

He assured party members that the directive would not violate freedom of speech.

"We will be targeting those who bring disrepute to the party, but I and my committee will not allow any curbing of freedom of speech within DAP. We uphold freedom of speech with genuine and good intent," he said.
Posted: 21 Oct 2013 04:23 PM PDT
The Umno elections have strengthened Najib but he now has to put in the hard work to transform the nation.
Karim Raslan, The Star
HOW times change. Five months ago – back in May – Prime Minister Datuk Seri Najib Tun Razak appeared to be ex­­tremely vulnerable, having just presided over an uninspiring Barisan Nasional outing in the 13th general election.
Losing the popular vote and vast swathes of middle-class Malaysia, Najib's future seemed as dim and lacklustre as his performance on election night.
Last Saturday, he erased that painful memory – albeit briefly – as he tightened his hold over Umno, eliminating all the challengers to his men (and women).
Of course, the most prominent loser was Datuk Mukhriz Mahathir, whose bid to enter the major league and win a vice-presidential slot was rebuffed.
For the Mahathirites, this will be a bitter pill to swallow and there will no doubt be recriminations and some high-octane rhetoric.
Najib needs to bear in mind that consolidating his control over Umno does not mean that he's achieved the political transformation that's necessary to take the country forward.
Consolidating power is just the first step. Now comes the hard work.
Indeed, the retention of many of the "same old" faces (such as Datuk Seri Shahrizat Abdul Jalil) will only deepen the cynicism of the hundreds of thousands of new voters joining the electoral rolls every year.
The Umno hands have to ask themselves – do their mantra "gradual change" or "evolution rather than revolution" still resonate amongst voters?
Having delayed change, will they have fallen too far behind the curve?
Can they ever catch up with popular expectations?
Still, with a victory in the bag, it's time for the PM to "kick ass" and do things "his way, or the highway" and yes, I am serious.
Furthermore, Najib is a man who belongs in the middle of the political debate.
He should not be embarrassed about his essential moderation and erudition. He has a sharp mind and enormous experience.
However, all this good sense and knowledge is nothing if he lacks the courage to act, silencing the rabble-rousers and trouble-makers.
Having side-lined the Mahathir faction within Umno, he must show us his true mettle.
Moreover, now that he has regained the upper-hand politically, Najib must act decisively.
The Prime Minister must push through his transformation agenda – and use his newfound clout to get the buy-in of the Umno rank and file (failing which he should either sack the dissenters or just ignore them).
But here, I have to pause. Can the same old team help transform the party?
Wasn't this the same "dream-team" that got the ruling coalition less seats than it did in 2008?
Yes, we all know Umno did better in terms of number of seats – but Malay support also declined in four key states, namely Terengganu, Perlis, Pahang and Penang.
If Umno is ever going to transform with these same faces – then they must do things differently and drastically.
It should not be business as usual in the next few years.
Therefore, given the new emphasis on competence, the newly voted batch of Umno leaders will need to up their game, perform and deliver.
Najib needs a team which can balance big picture, macro policies with the grassroots. This is a tough job and the PM needs to be brave and "thwack" those who cross him.
At the end of the day, it's all about Najib. Can he rise to the occasion and be the leader we want him to be?
Can he face down the hot-heads who would lead Malaysia off to the extremes?
Having secured his base, the choice is his and his alone.
Nazri justifies one country, two rules over 'Allah' issue
Posted: 21 Oct 2013 04:18 PM PDT
(MM) - East Malaysian Christians have to respect the Muslims' exclusive right to describe God as "Allah" in peninsular Malaysia, as peninsular Malaysians have to similarly respect customs in Borneo, Datuk Seri Mohamed Nazri Aziz said today.
The former de facto law minister pointed out that the Christian bible in peninsular Malaysia is typically in English, but noted that Sabahans and Sarawakians, including Muslims, are fine with Christians using the Arabic word to refer to God, as it is part of their culture.

"As much as you want us to respect what you do in Sabah and Sarawak, I'd expect Sabahans and Sarawakians to respect Muslim sensitivities in the peninsula," Nazri told reporters after the Malaysia International Golf Fair Symposium here today.

When asked how Malaysia could be united as one country in light of separate rules on the usage of "Allah", Nazri pointed out that it is Sabah and Sarawak that have different laws for peninsular Malaysians in other matters, such as requiring ICs for travel purposes and work permits, among others.

"This is what they wanted 50 years ago," said Nazri.

Nazri, who is currently the tourism and culture minister, also noted that state Islamic enactments in the peninsula, except for Penang and the Federal Territories, prohibit the usage of "Allah", and several other words, in non-Muslim creeds.

"There are no laws, no Islamic enactments in Sabah and Sarawak to disallow the use of Allah," said Nazri.

"The practice here is that Allah is a reference to God only for the Muslims. In Sabah and Sarawak, it's different, but in Semenanjung (peninsular Malaysia), it's sensitive," he added.

Last week, the Court of Appeal ruled against a High Court decision allowing the Catholic Church to refer to the Christian god with the Middle Eastern word "Allah" in the Bahasa Malaysia section of its weekly newsletter, the Herald.

The court adjudged the usage of the word "Allah" as not integral to the Christian faith and said that allowing such an application would cause confusion in the Muslim community.

The Catholic Church has said it would appeal the decision. Sabah and Sarawak churches, however, have maintained that they will continue their age-old practice of addressing God as "Allah" in their prayer services and in the Al-Kitab, the Bahasa Malaysia translation of the bible.

Tan Sri Joseph Kurup, minister in the Prime Minister's Department, insisted yesterday that Christians in peninsular Malaysia, as well as in Sabah and Sarawak, can still describe God as "Allah" in their weekly masses, despite the Court of Appeal ruling.

He said that the court decision, which found that allowing Christians to describe God as "Allah" would cause confusion in the Muslim community, was restricted to the Herald.

Prime Minister Datuk Seri Najib Razak also said yesterday that Christians in Sabah and Sarawak would not be affected by the ruling, and affirmed the validity of the 10-point solution that allows the printing, importation and distribution of the Al-Kitab.

The Cabinet has, however, not provided any basis for their interpretation which contradicts the opinion of the Malaysian Bar and other lawyers.

Ministers have also not directly addressed why the government thought the Herald, which is circulated only among Catholics including in the Borneo states, had been singled out for the ban.

Nazri said today that unlike the Herald, copies of the Al-Kitab distributed in peninsular Malaysia need to be stamped with the symbol of the cross and the words "Christian Publication".

"How do you ensure that the Herald will not be outside internal use?" he questioned.

When asked if Arab Christian tourists who visit Kuala Lumpur can bring in a copy of their bible in Arabic, Nazri said they could, but noted that action could be taken against them if such copies reached the hands of Muslims.

"You have to respect the laws of the country," he said.

Civil liberties lawyer Syahredzan Johan said yesterday that the Court of Appeal ruling has set a precedent for the authorities to ban non-Muslims from referring to God as "Allah" in future, on the basis that allowing such usage would cause "confusion". 
No more Judgment Day shivers this time
Posted: 21 Oct 2013 04:03 PM PDT
Mukhriz Mahathir lost narrowly but even his camp in its hour of defeat was quite composed and unflappable despite the discovery of dirty tricks against him at the 11th hour.
By Syed Nadzri Syed Harun, FMT
The 'Padang Mahsyar' quip could have come on again at the end of the blistering battle for Umno vice-presidency on Saturday. But it did not and that is a good sign for the party rooting for stability in the aftermath of the 13th general election (GE13).
Probably the person who had uttered it on stage about 10 years ago lost too badly this time to even think about repeating the same lament regarding unkept promises of votes from delegates.
It provided a big sigh of relief for Umno leaders that such disputes over results have been kept to a minimum.
Mohd Isa Samad won one of the three VP seats in the 2004 Umno election, yet in his rounding up speech at the end of the assemby, he openly expressed regret at how he had failed to get votes from some of the delegates who "were supposed" to have voted for him.
"I hope these people will not have trouble searching for me on Padang Mahsyar," he said.
Padang Mahsyar, in Islam, is where all souls would be summoned in the hereafter to assemble on Judgment Day. And among other things, those who have failed to settle their debts when they were living, must do so here or else their souls would not be in peace.
Isa lost in his latest bid for VP on Saturday, tying on only seven votes with Mohd Ali Rustam, who like him was comfortably in the VP seat 10 years ago.
Both were disqualified the last round and although this comeback bid fizzled out badly, they accepted the defeat well, saying that it was the wishes of the delegates. There was no Judgment Day fears being thrown for now.
There were whispers all round no doubt regarding divisions not voting a certain way and of opponents buying support but these did not accrue enough decibels to create a storm.
The candidates, however, do keep a running log especially on divisions that did not vote for them. And perhaps they could use this to raise the 'Padang Mahsyar' flap later.
Kedah Menteri Besar Mukhriz Mahathir lost narrowly but even his camp in its hour of defeat was quite composed and unflappable despite the discovery of dirty tricks against him at the 11th hour.
The victorious Ahmad Zahid Hamidi, Shafie Apdal and Hishammuddin Hussein meant it was the first time in Umno election history that the incumbents for VPs were all returned.
Malay DAP MP supports syariah law
Posted: 21 Oct 2013 03:59 PM PDT
MPs from opposition coalition do not see eye to eye on issues concerning syariah compliant laws in Malaysia.
G Vinod, FMT
DAP's Raub MP Ariff Sabri said today that he was in support of a PAS MP's call to make future laws in Malaysia syariah compliant.
"As long as it is syariah compliant, we are all for it," said Ariff, when met at the Parliament.
Yesterday, Temerloh MP Nasruddin Hassan Tantawi called for the government to ensure all future legislation in Malaysia to be syariah compliant; by getting religious scholars to give their views while drafting bills.
He argued that existing laws have failed to curb criminal activities in Malaysia and thus, it was fair for the government to to give syariah law a chance.
Ariff said he was in support of Nasruddin's statement as Islamic laws, in general, call for the establishment of a government guided by the rule of law.
"So I think it should be alright and I don't think its implementation will interfere with the rights of other citizens," he said.
Fellow DAP MP Ong Kian Meng said that while it was within Nasruddin's right to propose the idea, it would depend on Pakatan's leadership to decide on the matter.
"Whatever it is, it needs to be decided at the leadership level. This needs consensus of all three parties," said the Serdang MP.
However, Ong made it clear that DAP does not believe that syariah law was suitable to be implemented in the country.
"We respect PAS' right but as far as DAP is concerned, the country is not suitable for the implementation of syariah law," he said.
Take lead in boycotting CHOGM in Colombo
Posted: 21 Oct 2013 03:53 PM PDT
As a sponsor of the World Moderate Movement, the Malaysian government should lead by boycotting CHOGM and hold the Sri Lankan government responsible for war crimes.
By Kua Kia Soong, FMT
The Malaysian government's transformation programme does not seem to extend to foreign policy and human rights.
Thus while the Canadian government has decided to boycott next month's Commonwealth Heads of Government Meeting (CHOGM) in Sri Lanka over human rights concerns, the Malaysian government chooses to charge a human rights defender Lena Hendry of Komas for screening a British television film on Sri Lanka's atrocities against its Tamil citizens.
Hendry has been charged under the Film Censorship Act for organising a screening of 'No Fire Zone: The Killing Fields of Sri Lanka', an award-winning documentary about alleged war crimes by the Sri Lankan government during the final months of the civil war in 2009. Hendry faces up to three years in prison and a fine.
Although its civil war ended in 2009, the Sri Lankan government has still not accounted for its war crimes especially during the closing stages of the war nor desisted from its human rights abuses.
Troubling new evidence keeps on appearing with disturbing new proof that Sri Lankan government forces under Mahinda Rajapaksa committed violent crimes with impunity and continued to torture, rape and violently abuse Tamils, even after the war. (The Economist, Feb 26, 2013)
A British television broadcaster, Channel 4, previously showed images of Sri Lankan soldiers executing several naked, presumably Tamil, prisoners. These were recorded at the end of the war, in 2009.
Tamil political leaders suggested that 10,000 Tamils had been killed in the closing stages of the war, and that over 1,000 survivors remain missing. They spoke of mass graves hidden in the north of Sri Lanka and of the murder of many civilians.
A new report by Human Rights Watch, an activist group, released on Feb 26, 2013, publishes testimony from victims, doctors and others, who describe how Sri Lanka's security forces—its army, police, intelligence agents—use arbitrary detention, violence, torture and rape against Tamil suspects.
It documents cases of Tamil men and women who were detained, violently interrogated, threatened with execution, raped, burned with cigarettes, tortured and forced to sign confessions of supporting the former rebel army.
More recently, UN human rights commissioner Navi Pillay has expressed grave concern about the lack of accountability, unresolved enforced disappearances, and decreasing fundamental freedoms.
After a visit to Sri Lanka, she noted the country's worrying "authoritarian turn" and the government's failure to independently or credibly investigate the allegations of war crimes during the country's armed conflict.
She pointed out that surveillance and harassment of human rights defenders, journalists, and many ordinary citizens appeared to be getting worse. Security forces intimidated some of those she met or intended to meet, and interrogated human rights defenders.
Najib talks about further subsidy cuts
Posted: 21 Oct 2013 03:49 PM PDT
Through his blog posting, PM Najib hints between his message that Malaysians may be facing the stark realities of having more subsidies removed in the Budget 2014
Narinder Singh, FMT
In defending his move to rationalise subsides, far more with the recent increase in fuel prices, Prime Minister Najib Tun Razak went on social media via his 1Malaysia blog to explain further on his actions.
In his posting titled "Responsible steps in managing subsidies", Najib said that in view of uncertainties in the global economy, Malaysia was not immune to downtrends though it has seen rapid growth.
"I believe it is important for us to rationalise a few current subsidies to hover the global economy of today, including fuel subsidy," said Najib.
He further said that though the government has reduced fuel subsidy by 20 sen, it still subsidises the RON95 and diesel by 63 sen and 80 sen per litre respectively.
RM24.8 billion was allocated in 2013 for fuel subsidies, according to Najib.
He further strengthened his arguments by comparing the fuel prices in other Asian countries, claiming that prices here are still much lower.
He affirmed that a litre of RON 95 in Thailand was RM4.74, the Philippines RM5.44 and Indonesia RM3.05. He also went on to say that in June this year, the Indonesian government was forced to increase fuel price by 44%.
He said "though it was not well received and an unpopular move, nevertheless the Indonesian government realised that it must take necessary steps to improve its economy."
Najib also lamented that Malaysian imported petroleum due to the high local consumption.
"I believe we must take long term measures to reduce dependence on government subsidies now, in order not to burden our future generation. Malaysia is a small nation in petroleum export but our domestic consumption is very high."
"We are forced to import petroleum from other countries to meet domestic demand," he said.
Kredit: www.malaysia-today.net