Klik GAMBAR Dibawah Untuk Lebih Info
Sumber Asal Berita :-
---
Posted: 09 Sep 2013 09:45 AM PDT
Anwar's call for talks with BN is to buy time so that he can cook up something else to make him remain relevant to Malaysians and to Pakatan.
CT Ali, FMT 
The time elapsed from that first statement by Anwar Ibrahim about him quitting politics for the academia should he lose the 13th general election to the one where he said 'Lets talk" to Najib Tun Razak, is just a matter of months.
You will have to decide on the veracity of Anwar's words uttered in the past. You will have to ask yourself what you can and cannot believe when Anwar speaks today, and you will be the final arbitrator if there is any 'udang sebalik batu' (secret agenda) in Anwar's recent 'Lets talk' olive branch extended to Najib.
The measure of any leader can be seen in the manner they hold fast to their convictions, adapt to the realities of prevailing circumstances and yet hold true to the principles they have enunciated from time to time.
For Anwar, what he has been saying before the elections, during the elections and after the elections have precluded any possibilities of working with Najib and Barisan Nasional.
Now, just three months after the elections, he decides that the time has come to sit and talk with Najib.
Talk about what Anwar?
Tell me Anwar, what are the issues you want to deliberate with Najib, and what comprehensive solution will you be proposing?
Take us with you as you go into discussions with Najib – that is if Najib does want to discuss anything with you!
Tell us what policies, what promises and which vision that Najib and Barisan Nasional have had for the future of Malaysia that you agree with, and what you do not agree with.
Tell us which of Barisan Nasional government policies will be supported by you because it is in the interest and common good of the people of Malaysia.
And having identified them, will you give your undertaking that you and your Pakatan Rakyat colleagues will work with Najib and the BN coalition he leads, to make these policies happen.
Would you and Najib agree to work together in creating jobs, increase incomes and combating corruption? Do you and Najib agree that the price of petrol should drop?
Show us Anwar by your actions and your deeds that nation building is your priority and that you, as leader of the opposition, will work with Najib – even if you are not offered a DPM's post!
Anwar, let me call your bluff.
Read more at: http://www.freemalaysiatoday.com/category/opinion/2013/09/10/talk-about-what-anwar/ 
Exclusive: Malaysia's Petronas exiting Venezuela crude project - sources
Posted: 09 Sep 2013 09:41 AM PDT
(Reuters) - Petronas planned to feed a new $19 billion refinery and petrochemical complex in southern Malaysia with Venezuelan crudes produced at its joint venture. The consortium paid $1.05 billion to the Venezuelan government in May 2010 to become a partner in the project and it has to deliver an extra payment of $1 billion to finance PDVSA's stake, according to the terms of the deal. 
Malaysian oil company Petronas is exiting one of the biggest petroleum projects in Venezuela's Orinoco belt after disagreements with state-run PDVSA, sources close to the venture told Reuters.
The flagship project, called Petrocarabobo, has planned investments of about $20 billion over 25 years and calls for building a 200,000 barrel per day upgrader to convert heavy crude into light crude oil.
When the venture was formed in 2010, Venezuela touted it as a sign that oil companies were willing to put up with demanding fiscal conditions in exchange for access to the world's largest oil reserves.
State-owned Petroleos de Venezuela (PDVSA) has 60 percent of the project. Petronas belongs to a consortium that holds 40 percent. Its other partners are Spain's Repsol, India's ONGC (ONGC.NS) and two small Indian firms. Petronas holds an 11 percent stake.
"We exited already," said a top executive from Petronas, who was not authorized to speak publicly about the matter. He added that the company will not run any other projects in the OPEC-member country.
Read more at: http://www.reuters.com/article/2013/09/09/us-oil-venezuela-malaysia-idUSBRE9880TU20130909 
PBS may no longer strong, powerful – secretary general
Posted: 09 Sep 2013 09:38 AM PDT
(Borneo Post) - A political party will reach the maturity stage and then decay stage when party vision or mission, rules and regulations, institutions are deemed to be outdated and no longer relevant.
Grassroots sentiments for Parti Bersatu Sabah (PBS) as a political brand name under the leadership of party president Tan Sri Joseph Pairin Kitingan remains strong and well entrenched in the hearts and minds of the majority of members and supporters.
However, PBS members and supporters have been urged to face the stark reality that the party may no longer be as strong and powerful as what it was 20 years ago.
PBS secretary general Datuk Henrynus Amin said so many things have changed in the last 20 years and the outcome of the recent general election seemed to reinforce public perception that party's downward trend in terms of power and influence has begun.
He said it was very unfortunate that PBS has dwindled to a small fraction of its original support base in terms of the number of state and parliamentary seats.
"We should stop referring to ourselves as the second largest party compared to Umno when in fact PBS only has seven state seats and four parliamentary seats, Keningau, Kota Marudu, Tawau and Batu Sapi," he said apparently referring to some popular statements by certain PBS leaders to describe the party.
"We should be realistic and instead start rebuilding the party support base to regain lost ground," he said.
"PBS has the potential to become strong again or to be reborn if there were to be a political will to change and rebuild the party," said Henrynus when delivering his speech at the closing of the Klias PBS annual general meeting on Saturday.
He said PBS must change and renew itself in tandem with changing times if the party were to regain the respect and support of the people of Sabah.
As a first step, Henrynus proposed PBS should heed the call by the president to groom capable younger leaders with the necessary character and competence to lead the party.
He said the party president has given his blessings for the process of renewal of leadership through the popular will of the grassroots members during party election.
He said it is normal for any political organization to go through the various stages of the political cycle, from creation to maintenance and to decay.
According to him, a political party will reach the maturity stage and then decay stage when party vision or mission, rules and regulations, institutions are deemed to be outdated and no longer relevant.
However, PBS, he said has not reached the critical stage of decay as it is still comparatively young and relevant to the people of Sabah.
He said PBS political struggle is still relevant, especially the party's call for unity which is its defining agenda to bring together all Malaysians in Sabah regardless of race and religion.
He said unity of every Malaysians in Sabah is needed to fight, preserve and protect Sabah's constitutional rights within the Malaysian federation.
For example, he said the united voice and resilience of all Malaysians in Sabah convinced the Prime Minister and the federal government to form the Royal Commission of Inquiry on illegal immigration.
Thus, he said PBS transformation agenda involved reorganizing the party machinery and empowering party leadership at all levels.
He said PBS must be more organized not only at the state level but also at divisional and branch levels and its leadership able to exercise their responsibilities.
"The fact that the PBS president has signalled his desire to retire within the next few years has created concern in the minds of party members on the viability of the party without him at its helm," he said.
He said this was because Tan Sri Pairin is a political leader in his own class and no one in PBS would be able to match him in terms of his charisma and leadership ability.
He said the prospect of managing PBS without Pairin is a daunting task given the fact PBS has more than 100,000 members from 61 divisions and more than 2,000 branches comprising of members from all races and religious groups.
"Tan Sri Pairin has held the party together for almost 30 years so the party must survive and prosper regardless," he said, and added Pairin as president has set a firm foundation for the party to survive to the next decade.
"What is needed is a revamp of the party at all levels to ensure efficiency, effectiveness and relevance.
"Revamp of PBS must also include revamp of BN Sabah to reflect genuine cooperation and a more equitable power sharing formula at all levels," he said.
Henrynus reminded the PBS Klias delegates to identify and support political leaders who are sincere, faithful and oriented towards serving the people, not their selfish self-interest.
He firmly believes PBS grassroots leaders, members and supporters would reject political leaders who have been elected to power and position for so long but have forgotten their roots and failed to live up to expectation.
Except for the post of party president, he expected all the PBS divisions to nominate candidates for all posts in the Supreme Council.
He said party election is normal and a healthy exercise as it is clearly provided for under the PBS Constitution.
He disclosed that the PBS Congress will be held on October 21-23 at Hongkod Koisaan (KDCA) where the party election would be held.
The PBS party election was scheduled last year but due to the general election it was postponed to this year.
Are you that naive to believe they do not know what you all are fighting for.
Posted: 09 Sep 2013 09:23 AM PDT
We may yet to see bloodshed (thanks to rakyat tolerance) but for how long we do not know. Its up to the leaders how far they are willing to push the envelope. 
Richard Loh 
'Hunger Game' and 'The Colony' reflect how far human will go to kill each other in order to stay alive. The movies though made via 'creative license' are not far from reality the way we see some leaders are willing to go in order to stay in power. Let us not look far to the Middle East but at our own backyard. 
We may yet to see bloodshed (thanks to rakyat tolerance) but for how long we do not know. Its up to the leaders how far they are willing to push the envelope. 
Do you think that they do not know they are playing with fire? 
Do you think that they do not know they are manipulating the people's mind? 
Do you think that they do not know there are big time corruptions among them? 
Do you think that they do not know they are playing the racial and religious cards? 
Do you think that they do not know they are being unfair, suppressing the minorities? 
Do you think that they do not know they are not concern over the human rights? 
Do you think that they do not know our education system is in such a bad shape?  
Read more at: http://www.ousel.blogspot.com/2013/09/are-you-that-naive-to-believe-they-do.html 
Malaysia Social Media Statistics
Posted: 09 Sep 2013 09:18 AM PDT
Malaysia Asia 
Many have been wondering what the social media statistics have been for Malaysia and in this article, I have taken the imitative to highlight some of Malaysia's Social Media Statistics for 2012.
However, I would also like to mention that Social Media Travel is also one of the important factors that contribute to this statistics apart from the general online community. 
The statistics below have been taken from various companies who have done the research and the numbers below are based on the year 2012. Companies include 
eMarketer
, 
We Are Social
, 
Nielsen
 and 
comScore
. Here are some of the Malaysia Social Media Statistics for 2012;
Malaysia has 34 Million mobile subscribers and 17.5 Million Internet users
87.9% of Malaysians on the Internet access Facebook
There are currently 13.3 Million Facebook users in Malaysia (July 2013). Those aged between 18 and 24 are the highest users, contributing 34.5 per cent followed by those aged 25-34 years (29.5 per cent) and 13-17 years (16.3 per cent)
80% of Malaysian Internet users stream or download videos each month
51% of Malaysians have an active YouTube profile
Malaysian Internet users spend nearly 20 hours per week online
Read more at: http://blog.malaysia-asia.my/2013/09/malaysia-social-media-statistics.html 
As Allah case resumes, Catholic Church hunkers down for long battle
Posted: 09 Sep 2013 09:10 AM PDT
A man flies a flag calling for Muslims to save 'Allah', outside the Palace of Justice in Putrajaya, August 22, 2013. 
(MMO) - The Catholic Church could decide to drop the case if it loses at the appellate court level, but Selvarajah voiced concern that such a move could pave the way for the government to extend enforcement beyond the confines of the court ruling.
The Catholic Church is ready for another long legal battle as the tussle over the use of the word "Allah" returns to the courts today.
This morning, the Court of Appeal will hear an application by Putrajaya to overturn a landmark High Court decision made in 2009 allowing Catholic newspaper, the Herald, to use the word in its Malay section.
Herald editor Father Lawrence Andrew said the case will not be so quickly disposed of, going by past experience.
"
We took almost a year to get the verdict in the High Court... this is not going to be the end of it tomorrow (today)," he told the Malay Mail Online when contacted.
"This is not a one-off thing. Both sides are going to put all their arguments forward, and this is a major issue," he added.
The appellate court in August ruled in favour of allowing the government's appeal against the 2009 High Court decision, which has been at the centre of frosty interfaith ties in the country over the last three years.
The ruling came about a month after the Titular Roman Catholic Archbishop of Kuala Lumpur filed an application to strike out the appeal after the church's patience finally ran out over the lack of progress on the government's appeal, which was filed in January 2010.
The Catholic Church's legal counsel, S. Selvarajah, said it would be left with two options should it lose the case at the Court of Appeal level; raise it at the Federal Court level, or drop it entirely and stop using the word "Allah" in the Herald.
"I can't speak for the Church at this point of time, but these are the two options. If the court decides in the Church's favour, they will certainly go for it," he said referring to the government's move to appeal against the High Court decision.
"The fact that they went this far at the Court of Appeal, means that they will go all the way to Federal Court if need be. They are determined that this will be settled once and for all."
Conversely, the Catholic Church could decide to drop the case if it loses at the appellate court level, but Selvarajah voiced concern that such a move could pave the way for the government to extend enforcement beyond the confines of the court ruling.
Father Lawrence arrives for a court hearing at the Palace of Justice in Putrajaya, August 22, 2013."This is a Herald issue, so therefore it simply means the Herald ceases to use the word and it doesn't affect the Al-Kitab issue.
"Of course the government will interpret the decision broadly that the Herald cannot use the word for reasons of national security, so they may clamp down on others," he said.
Aside from the Herald, there is still the issue of the use of the word Allah in Malay language bibles, otherwise known as the Al-Kitab — imported mostly from Indonesia — that Islamic authorities argue could be used to convert Muslims.
The Allah row erupted in 2008 when the Home Ministry threatened to revoke the Herald's newspaper permit, prompting the Catholic Church to sue the government for violating its Constitutional rights.
The 2009 High Court decision upholding the Catholic Church's Constitutional right to use the word Allah shocked Muslims who considered the word can only refer to the Muslim God. It also led to Malaysia's worst religious strife, with houses of worship throughout the country coming under attack.
Christians are Malaysia's third-largest religious population at 2.6 million people, according to statistics from the 2010 census, behind Muslims and Buddhists. 
Tengku Adnan draws fire from Hindus for suggesting only their temples cause problems
Posted: 09 Sep 2013 09:07 AM PDT
(TMI) - Datuk Seri Tengku Adnan Tengku Mansor stepped into a minefield when he "downgraded" a century-old Hindu temple into a shrine and then pointedly asked why the authorities "always had problems with temples and not churches, mosques or Chinese temples".
The attitude of the Federal Territories minister to a sacred Hindu spot hit a raw nerve among other politicians and the head of the Malaysia Hindu Sangam, who responded strongly today.
They questioned if Tengku Adnan knew enough about Hinduism to make comments on what is a shrine or a temple and on the Sri Muneswarar Kaliyaman Temple, in particular.
The Malaysia Hindu Sangam, the MIC youth chief, an Indian opposition politician and a lawyer took the minister to task.
On Tengku Adnan's suggestion that only Hindu temples were problematic, Malaysia Hindu Sangam president Datuk R.S. Mohan Shan shot back that it was because the government did not provide Hindus a proper site to build their temples.
"This is a ridiculous statement by the minister. We are the victims here. We are not the trouble-causers," Mohan responded.
Read more at: http://www.themalaysianinsider.com/malaysia/article/tengku-adnan-draws-fire-from-hindus-for-suggesting-only-their-temples-cause 
Johor must fall in order for Pakatan to rule
Posted: 08 Sep 2013 08:52 PM PDT
I was even more upset than many within PKR itself as I believe they could and should have done much better if only they had treated their PR counterparts as allies and not as mere competitors. PKR would have done much better if a different strategy was deployed.
Dr Boo Cheng Hau, CPI
I must admit that Pakatan Rakyat (PR) Johor did not successfully deliver the desired 13th general election victories in the state to see PR itself become the new host in Putrajaya. In order to topple the ruling party, Johor has to yield and only then can PR successfully occupy the seat of federal government.
Johor is the birthplace and stronghold of Barisan Nasional's anchor party Umno, and Johor PKR and PAS have to make enough inroads here for PR to capture Putrajaya. Nonetheless, Johor DAP should not be blamed for PR's poor showing.
In many circumstances, we [DAP Johor] are more than willing to share resources and information to provide strategic advice. Nonetheless, in most circumstances before the last general election, much of our sincere advice and genuine information had fallen on deaf ears.
Worst of all, certain quarters in PAS and PKR were actually more inclined to believe Umno and BN's orchestrated propaganda that DAP is a "Chinese chauvinist party" and that Malay dominance is at stake if DAP wins "too many seats".
Let's not hide the fact that PKR and PAS prefer to treat DAP's slightly bigger number of seats in Johor as a threat to their dominance than accepting a new scenario where a concerted effort is need to break the Umno hegemony at all cost. Umno hegemony does not equal the people's sovereignty .
Many of our own state and national leaders have failed to appreciate the changing trend where, in PR, it is impossible to have dominance by a single party unlike in BN where Umno is the boss. In other words, PR itself is not mentally prepared or willing to accept a new political scenario if Umno hegemony were to be broken.
Any attempt to replace Umno hegemony and dominance with another form of partisan hegemony is not only unethical but also unrealistic.
DAP would not be the government
Some conservative quarters within PR itself even believe in Umno's propaganda that DAP is getting too strong and a threat to Malay and Islamic dominance in the country. It is most unfortunate that key opposition leaders have been taken in by the nationalistic agenda of Umno. They fell into the trap rather than trying to escape Umno's divide-and-rule racial rhetoric.
On the other hand, DAP has long appreciated the fact that our party would not be able to form the government either at the national or state levels apart from in Penang.
Besides the previous proactive interactions between PAS, PKR and DAP at the Johor state level to simulate the possible formation of a joint state government, we were the first state to announce joint PR memorandums, joint alternative state budgets, joint manifestos and the like.
But what had gone wrong for PR before the GE13?
I was seen as the "bad guy" for open defiance but from my point of view, it was like a surgeon who was trying to resuscitate a bleeding patient on the verge of collapse. Swift and determined top-level intervention was needed to resuscitate PR Johor at the eleventh hour in order to deliver the desired results for PR to capture Putrajaya. Many within PR itself failed to appreciate this fact.
We had been dragging our feet the past two to three years due to unnecessary squabbles over the seats allocation among PR component parties. DAP Johor had a winning formula in mind for PR. We suggested that PAS give in by allowing PKR to contest more state seats in order to convince the more pragmatic Johor Malays of the feasibility of our coalition.
In return, DAP should be allowed to contest one or two more parliamentary seats. Seat allocation and a joint effort in determining credible candidates should have been carried out much earlier in order to kickstart our groundwork for GE13.
Getting a grip on 'Change'
Politics is about good governance and bettering the lives of the people. One has also to be pragmatic to understand the pragmatic Johoreans, especially the Johor Malay Muslims.
Johor Malays may not come out openly to oppose fundamental religious viewpoints but it does not mean that they support these views. Mind you, balloting is secret anyway.
According to surveys done in two Johor parliamentary constituencies before GE13, 90 percent of Malays were generally concerned about bread-and-butter issues such as the domination of the economy by the elite ruling class, corruption, low wages as compared to the high cost of living, and so forth. The remaining 10 percent Johor Malays were those Muslims who were actually interested in religious issues.
Nonetheless, many failed to appreciate the true political repercussion of championing hudud on pragmatic Johorean Malays. The PAS usual religious rhetoric may work well in other states at certain times but it certainly works the other way around with Johoreans.
One has to accept the fact that if we cannot win the hearts of Johor Malays, it is impossible to win big enough to capture Putrajaya.
Don't take non-Malay support for granted
When Umno realised that overtly playing with racial issues might not be so fruitful, the party outsourced its Malay ultra-nationalist image to NGOs like Perkasa & Co. Umno fighters no longer raise the keris now to display their nationalist credentials. Instead Perkasa do the job for them.
Hudud for PAS is like the keris symbolism for Umno. It is something that may work either way.
Ultra-nationalism once brought political dominance for Umno when non-Malay minorities tolerated it during the 1980s and 1990s economic booms. Now, the non-Malays tolerate the PAS Islamism for the sake of political change. It is only a transient sociopolitical phenomenon. My repeated advice is that one should not take it for granted.
Nonetheless, PAS has to convince pragmatic Malays in Johor, Malacca, Negeri Sembilan and Pahang that it is a sensible political party which is concerned about social justice and fairness in wealth distribution as well as able to improve the socioeconomic wellbeing of the people.
Negotiations stalled in Johor
Perhaps ever since 2008, I have been systematically portrayed by certain quarters as "arrogant" and someone difficult to work with. This attempt to undermine my public image was done to bolster the political influence of certain fiefdoms within the PR.
Both PKR and PAS have disappointed us from the very beginning through their refusal to accept the recommendations of Johor DAP on the seat distribution between our three parties. Fact has proven that Johor DAP's suggestions were for the benefit of the coalition. Both PKR and PAS would have won more seats if they appreciated the strategic reasons behind Johor DAP's many suggestions.
Johor DAP was accused of trying to force three-corner fights when on the contrary, on nomination day, it was PAS and PKR who fielded their separate candidates for the Panti state seat in Johor and elsewhere across the country.
It was a bad sign of distrust as well as lack of coordination that contributed to the opposition's defeat in Kota Damansara, Selangor and the overlap of candidates in a few other seats elsewhere.
Johor DAP had called the attention of the national leadership to the fact that five out of 11 winnable Johor parliamentary seats were in PKR hands including Batu Pahat, Muar, Ledang, Pasir Gudang and Tebrau. If we had not won most of these "winnable" seats, we would have not been able to capture Putrajaya.
Biased interpretation of a few polling streams did not help PR gain more seats in Johor either.
Did the attacks against me and Johor DAP as being anti-PKR and racist launched by our own coalition partners bring them any political advantage?
I was even more upset than many within PKR itself as I believe they could and should have done much better if only they had treated their PR counterparts as allies and not as mere competitors. PKR would have done much better if a different strategy was deployed.
Game of Democracy
Any party can make inroads in the non-traditional areas if it employs effective strategies. PAS was successful in making inroads in both rural (DUN Parit Yaani) and urban (DUN Puteri Wangsa) mixed areas. One should study the strategies employed in making these small but politically significant breakthroughs.
Controversial and divisive issues such as hudud will not only be damaging to our internal relations but it would not help PAS itself to make any inroads in southern Malay states such as Negeri Sembilan and Pahang, and especially among the Johor rural Malays. On the other hand, we just need to convince Johoreans that we are better and more sensible than the BN.
There are far more weighty issues of common concern that PR needs to address instead of hudud. Democracy is essentially an expression of what the ordinary man wants, which is not forcing religious law upon people who do not belong to the said religion.
Yes, if Pakatan wants to survive in the game of democracy, it is our duty as politicians to articulate the needs of the people. We need to go to the ground to survey what they really need, and not simply draft election strategies that are mere paperwork.
It is unfounded to say that PAS could not gain non-Malay support and DAP is only supported by the Chinese electorate. It is even more absurd to presume that PKR can win both Malays and non-Malay support without a proper political organization and structure in the state.
Drawing board for winning strategies
Johor Umno noticeably fielded two-thirds new candidates in GE13.
As one senior Umno member indicated to me, it was in response to Johor DAP's strategy where 70% of our candidates were first-timers. Unfortunately, it was our political foe who appreciated Johor DAP's strategy and effort more than our own allies. That bold strategy of using a large number of young blood gave Johor Umno a new lease of life.
One has to appreciate the existence of political psychology where people in general expect new blood rather than spent and stale forces in bringing about political reform. By using young Turks, Johor Umno managed to convince the Johor Malay ground that they could reform.
For PR to make more breakthroughs in Johor or even nationwide, we have to groom more young and energeticpejuang than depending on old warhorses, and prepare them earlier for the next battle.
Unlike DAP and PAS which are bogged down by historical and ideological baggage, PKR being a young party has the advantage of flexibility to model itself into a pan-Malaysian force. Yet it was PAS and DAP Johor that won mixed seats with roughly 40 percent of both Chinese and Malay electorates.
Debunking the BN race propaganda
The BN belief is that race is still a major factor.
Yet PAS state assemblymen Dr Mohd Taslim (DUN Maharani) and Dr Sheik Ibrahim Salleh (DUN Sungai Abong) won two state seats that are mixed. Both incumbents retained their seats with a bigger majority in 2013.
Another two PAS state assemblymen in the Puteri Wangsa and Parit Yaani DUNs won in urban-suburban and rural mixed areas respectively.
DAP won two non-traditional urban mixed seats Johor Jaya and Pengkalan Rinting on the back of substantial Malay support, especially among young and first-time Malay voters where certain voting streams registered Malay support as high as 60 percent and above.
Small but significant victories by PAS and DAP in the mixed seats have successfully debunked the BN propaganda. Johor's GE13 election results overturned the prejudice that DAP is a Chinese party and PAS an Islamist party that are confined only to their own distinct communal bases.
The winning strategy for PR is to complement each other's strengths and weaknesses. We cannot win the federal government by blaming Pakatan allies and crediting Umno with successfully scaring rural Malays into a state of sinophobia.
PR's lost self-confidence has to be rekindled. Our component parties must be willing to reject the Umno propaganda that Malay dominance is necessary and that this dominance is at stake should PR gain the upper hand.
The writer is Johor DAP chairman.
Posted: 08 Sep 2013 08:25 PM PDT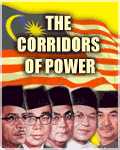 How do they know that the Syrian government is the culprit? Well, simple really, because the British supplied the Syrian government with the chemicals needed to manufacture chemical weapons although the British also supplied these same chemicals to many others as well. Hence the British would know that the Syrian government is the culprit since the British are the suppliers of these chemicals to manufacture chemical weapons.
THE CORRIDORS OF POWER
Raja Petra Kamarudin
The G20 summit that ended in St. Petersburg, Russia, on Friday ended with a disagreement about whether to bomb Syria and send the country back to the Middle Ages.
The 30-month Syrian civil war has left more than 100,000 dead (estimated at between 120,000-200,000 people) and has made refugees of more than two million people, half of them children. That comes to about 10% of the country's population.
The United States wants to punish Syria because the Syrian government was alleged to have killed 1,500 of its own citizens using chemical weapons. 1,500 dead from chemical weapons represents about 1% of the total number of people killed in the civil war.
So, 1% of the estimated 150,000 Syrians killed in the civil war were killed by chemical weapons and 99% were killed by conventional weapons such as guns and bombs. But Syria must be punished for the 1% who were killed by chemical weapons and not the 99% who were killed by conventional weapons. If 100% of those killed had been killed by conventional weapons then that is okay even if the total number killed comes to 250,000 or 500,000.
The issue here is: governments must not kill its own people or civilians using chemical weapons. Governments must kill its own people or civilians using conventional weapons. Then the United States will not ask that the country be punished for the high loss of life.
More than two-thirds of French citizens do not support the bombing of Syria. So the French government will abstain from voting until the United Nations' inspectors can confirm whether 1,500 of the 150,000 Syrians killed were or were not killed by chemical weapons.
Some people say no chemical weapons were used. Some say chemical weapons were used but they do not know who used them and it may not have been the Syrian government that used them but others in the conflict, such as the rebels. Others say it has to be the Syrian government because only the Syrian government possesses the means to manufacture chemical weapons.
How do they know that the Syrian government is the culprit? Well, simple really, because the British supplied the Syrian government with the chemicals needed to manufacture chemical weapons although the British also supplied these same chemicals to many others as well. Hence the British would know that the Syrian government is the culprit since the British are the suppliers of these chemicals to manufacture chemical weapons.
The United States has also been accused to using chemical weapons against civilians in Vietnam, Iraq, etc. Over 10 years from 1961 to 1971, the United States was said to have used Agent Orange in Vietnam that resulted in 400,000 killed and/or maimed and 500,000 children born with birth defects. The Red Cross puts the figure at one million while the US says that this figure is too high and it should be lower (although the United States does not deny using chemical weapons in Vietnam, Iraq, and so on).
Did they not also tell us that they needed to bomb Iraq because the Iraqi government manufactured weapons of mass destruction (WMDs) and then later could not find any WMDs after millions of Iraqis had to suffer because of the bombing?
This is a demonstration of what happens when politicians talk.
Closer to home, Tengku Razaleigh Hamzah blamed the increase in the price of petrol to Prime Minister Najib Tun Razak's failure to combat corruption. I suppose that means if there were no corruption in Malaysia then the price of petrol would not need to be increased.
The price of petrol in the UK is about RM7.00 per litre. In Malaysia it is less than RM3.00. Is the high price of petrol in the UK also due to corruption or is it due to the production cost? If it is not due to corruption then why is the cost of petrol in the UK more than twice the cost in Malaysia when everyone has to buy oil at the same price?
Tengku Razaleigh has been lamenting about corruption for more than 25 years now. He lamented about it back in 1987 when he opposed Prime Minister Tun Dr Mahathir Mohamad. He lamented about it back in 1990 when his Semangat 46 joined the opposition in an attempt to oust Barisan Nasional. He lamented about it in 1996 when he wound up Semangat 46 and rejoined Umno. And he is still lamenting about it today.
I wonder why he wound up Semangat 46 and rejoined Umno when he was aware (and is still aware) about the corruption in the government?
This is a demonstration of what happens when politicians talk.
So we want to bomb Syria because of the 1% of the civilians who were killed with chemical weapons and not the 99% who were killed with conventional weapons. And we oppose the Malaysian government because of corruption and yet we join that same corrupted government.
This is a demonstration of what happens when politicians talk. Why do we still vote for politicians and put them in power when anything that comes out of their mouths is utter bullshit?
****************************************************
(Wikipedia) - Agent Orange or Herbicide Orange (HO) is one of the herbicides and defoliants used by the U.S. military as part of its chemical warfare program, Operation Ranch Hand, during the Vietnam War from 1961 to 1971. Vietnam estimates 400,000 people were killed or maimed, and 500,000 children born with birth defects as a result of its use. The Red Cross of Vietnam estimates that up to 1 million people are disabled or have health problems due to Agent Orange. The United States government has dismissed these figures as unreliable and unrealistically high.
****************************************************
Vladimir Putin warns West over Syria after tetchy G20 Summit meeting
(Express) - VLADIMIR PUTIN issued a chilling threat last night that Russia will come to the aid of its Syrian ally in the event of an attack from the West.
The Russian president wound up a tense G20 Summit by making clear his readiness to support Bashar Assad's regime after an outcry over its use of chemical weapons in a suburb of Damascus.
His warning came as it emerged Russia has sent a warship to the eastern Mediterranean, saying only that it was carrying a "special cargo".
He boasted of supplying weapons to the Syrian regime and made clear the gulf between him and US President Barack Obama. He said: "We hear one another, and understand the arguments but we don't agree. I don't agree with his arguments, he doesn't agree with mine."
In a joint statement, leaders of Australia, Canada, France, Italy, Japan, Republic of Korea, Saudi Arabia, Spain and Turkey joined with Britain and the US in calling for an international response against Assad's regime.
The statement concluded: "The world cannot wait for endless failed processes that can only lead to increased suffering in Syria."
Germany's Chancellor Angela Merkel was not a signatory. Putin said she has taken a "very cautious attitude".
Mr Cameron admitted later to "strong disagreements" during a 35-minute one-to-one meeting with President Putin in the early hours yesterday. But he added: "He says to me that he would like to see further evidence of regime culpability and we will go on providing evidence."
The PM also announced £52million more in humanitarian aid for victims of the civil war in Syria.
****************************************************
'Corruption is Malaysia's biggest problem' – Razaleigh
(Harakah) - Gua Musang Member of Parliament Tengku Razaleigh Hamzah blamed the recent price fuel price hike on Prime Minister Najib Razak's failure to combat corruption.
He also said corruption remains the biggest problem for the country.
"Let's not fool around with it," Razaleigh told a press conference last week.
The 76-year-old UMNO veteran also said due to corruption, government projects were inflated and the additional cost was passed to consumers.
"Finally the people at the bottom have to bear the additional cost," he said.
The former finance minister also offered a remedy to Najib to fix the economy and eradicate corruption.
"There are no two ways about it. All ministers, ex-ministers including me, let's declare and see what we have and what we don't have. Lets see where our money comes from," he said.
Tengku Adnan: It's a shrine, not a temple
Posted: 08 Sep 2013 07:27 PM PDT
(The Star) - The Sri Muneswarar Kaliamman Hindu temple should be identified as a shrine rather than a temple, according to Federal Territories Minister Datuk Seri Tengku Adnan Tengku Mansor.
He said he understood the difference between the two and the one currently embroiled in a struggle over 2.43m of land between it and an ongoing project construction located in the Golden Triangle area here, is a shrine.
"I am a pious man. I would not want to break something which others pray to," he said, adding that there are laws that govern such matters and people should abide by it.
The temple, located at the corner of Jalan P. Ramlee and Jalan Tengah, is said to have been built in 1911 and has been fighting the demolition order that was first issued on June 13 by the Federal Territories Land Office.
It is situated on reserve land and is being partially reclaimed in order to built a walkway and drain.
Last week, Kuala Lumpur City Hall (DBKL) staff had gone into the temple and removed the deities from its altars.
Hoarding was then erected around the area but the temple committee brought it down late last week.
Tengku Adnan said people should stop using religion for personal gains.
He also said that some temples in Kuala Lumpur were being monitored for illegal activities, but he did not elaborate further.
Tengku Adnan said the temple would be beautified in line with its surroundings.
"We will also be gazetting the land for use as a shrine," he said, adding that not all the land it currently occupied would be allocated.
Posted: 08 Sep 2013 04:38 PM PDT
(The Star) - A formidable force that wants the ulama presence to be dominant is set to make waves at the PAS elections in November.
The Ulama Haraki (galvanising ulama) have started their campaign ahead of the 13th general election and is said to be a force to be reckoned with at the upcoming PAS muktamar.
At its previous party polls in 2011, PAS saw an erosion of the ulama influence with massive defeats of these candidates in favour of the non-ulama and the Anwaris factions (the latter being aligned to Opposi­tion Leader Datuk Seri Anwar Ibrahim).
This time around some key Anwaris stalwarts risk being ousted, among whom are central committee members Dr Hatta Ramli, Dr Dzulkefli Ahmad and Khalid Samad. All three are parliamentarians.
Dr Hatta, the Kuala Krai MP, is facing resistance for saying PAS should be willing to sacrifice seats for the Anwar-headed PKR in the spirit of comradeship.
Dr Dzulkefli, of Kuala Selangor, was targeted for making controversial statements pertaining to religious pluralism.
A statement by Khalid, the Shah Alam MP, that PAS members were not obligated to abide by decisions made by the Syura Council as they were not "divine revelations" has been posted on the Facebook page, Kami Bersama Ulama Muda Haraki.
The passion and strength of the undercurrent movement is expected to be gauged at the upcoming Ulama Haraki Spearheading Victory forum in Kedah, due to be held at the state PAS headquarters in Kota Sarang Semut on Saturday.
PAS Youth chief Nasrudin Hassan said that the ulama should rise again in the party.
"Now is the time to show the ulama are not just 'punching bags' that could be yelled at, questioned, ridiculed and used as pawns and tools," he said, adding that they should move out from their comfort zone and rise to the challenges faced by Muslims and the Islamic movement.
PAS Mursyidul Am Nik Aziz Nik Mat had also signalled his support for ulama leadership in PAS.
The retired Kelantan mentri besar wants incumbent president Datuk Seri Abdul Hadi Awang to remain at the helm but he wants the No 2 post to also be held by an ulama.
This essentially means that the current party deputy president does not have the blessings of Nik Aziz although Mohamad Sabu had said that he would defend his post.
Meanwhile, Hadi would face potential challengers in Padang Serai PAS chairman Fauzi Tahir and party vice-president Datuk Husam Musa.
Fauzi had openly offered to contest while Husam's supporters had used Facebook and flyers to gauge support for the Salor assemblyman.
The recently-created Facebook page Anak Muda Menyokong 100% Husam Musa Sebagai President PAS has so far collected 1,124 'likes'.
Stop baseless accusations over use of "Allah"
Posted: 08 Sep 2013 04:32 PM PDT
The Christian Federation of Malaysia
As the hearing date of 10 September 2013 for the appeal by the Government of Malaysia against the decision of the High Court of Malaya to allow The Herald newspaper to use the word "Allah" fast approaches, the Christian Federation of Malaysia (CFM) notes with grave concern the calls by various groups to "defend" Islam from being insulted and threatened.
In particular, we refer to a television programme in which untrue and unsubstantiated accusations were made about so-called Christian plots to convert Muslims, and to the official Friday sermon (khutbah) written by JAKIM (the Department of Islamic Development Malaysia or Jabatan Kemajuan Islam Malaysia) and delivered on 6 September 2013, which called for "action" ("tindakan") in defence of Islam by Muslims over the use of the word "Allah" for God by Christians, and that such defence was a "holy struggle" ("perjuangan suci").
The issue then is whether such calls would become the catalyst and the incitement of reactions which may result in public disorder. Even a cursory examination of these accusations and statements will clearly show that they are emotional and without factual basis.
However, the call for "action" by some Muslims is incendiary and alarming to ordinary Malaysians. Worst of all, there appears to be no action or statement whatsoever from any governmental authority in our nation, calling for calm or even ordering a stop to such stoking of anger and heightening of feelings.
Let it be made clear once again that:
1. The word "Allah" to refer to God is used by about 60% of the approximately 2.6 million Christians in Malaysia. Bumiputra Christians, who only have Bahasa Malaysia as their common language for worship and prayer, have long used the Bahasa Malaysia Bible containing the word "Allah" for God without any uproar, resistance nor objection.
2. The word "Allah" to refer to God has been in use for hundreds of years in various translations of and from the Bible (please refer to the CFM Fact Sheet issued on 16 May 2013).
3. Only in Malaysia is the use of the word "Allah" to refer to God by Christians a problem for Muslims. Christians in the Middle East freely use the word "Allah". There is no confusion.
4. The repeated accusations that the use of the word "Allah" is a device that is part of a Christian conspiracy to convert Muslims has never been substantiated. Such irresponsible accusations must stop. This is blatant scaremongering and provoking of religious tensions.
The CFM invites our Muslim sisters and brothers in Malaysia to reflect, understand and appreciate the context of how, when and why Christians use the word "Allah". This use has carried on for centuries through our shared history without any problem and we have lived in relative peace and harmony for many years whilst this use has been on-going.
In dealing with the issue of the use of the word "Allah" for God, as indeed with other inter-religious issues, there is a need for the truth, i.e. facts and evidence, to be looked at, instead of an appeal to purely emotional rhetoric or use of base insults, or talk of plots and alleged conversions.
The CFM vigorously calls upon the Malaysian Government, which represents ALL Malaysians, to ensure, uphold and protect freedom of religion in Malaysia. Let not JAKIM be the only voice purporting to speak on behalf of the Government of Malaysia that has said that it represents Malaysians of different faiths and ethnicities.
The CFM requests all Christians to continue to pray for peace and justice. May God bless and protect our beloved nation, and grant peace to all Malaysians. - September 9, 2013.
* The Christian Federation of Malaysia is an umbrella organisation of Christian churches and groups in Malaysia.
Struggling for the soul of PAS
Posted: 08 Sep 2013 04:25 PM PDT
If this is successful, the party under the liberal faction will be toeing the PKR line, with one objective being to make Anwar the prime minister if Pakatan Rakyat can come to power.
(The Ant Daily) - All seem calm in PAS but party grassroots members are not buying it. They fear that beneath this seemingly unruffled surface, a storm is brewing.
Their fears are well-founded. As PAS gears up for its party elections in November, the liberals and the conservatives are poised to engage in a bitter struggle for control of the soul of the Islamist party.
The liberals or progressives like deputy president Mohamed Sabu (pix, left) and vice-president Datuk Husam Musa (right) are eager to take on the ulamas or conservatives led by party president Datuk Seri Abdul Hadi Awang (centre).
The rivalry between the young liberals aligned to PKR de facto chief Datuk Seri Anwar Ibrahim and the ulama group still exists in the party. Political observers said the rivalry has intensified with the upcoming polls.
Husam, Mohamed Sabu and Zulkifli Ahmad (director of strategy and a central committee member) and a few others are not expected to "sit still" and watch the leadership of the party "slip" from their palms.
At one stage, the liberals were close to forging stronger ties with PKR but after the 13th general election, their attempts faltered because Hadi and his supporters distanced themselves from PKR.
The ulama group did not rally around Anwar when he launched the nationwide "black" rally to protest the results of the GE13.
The party's Ulama Council stepped up its resistance to the Anwar faction, openly opposing several moves made by the liberals in allowing the party to "play second fiddle" to PKR.
But according to party insiders, the liberal camp is preparing a resolution questioning the leadership of Hadi at the November muktamar (general assembly).
While Hadi is expected to retain his post, all the other seats (from the deputy presidency to the CEC) will be up for grabs.
"The progressives want to know how much the party has achieved under Hadi," said an insider.
Political observers believe the resolution is one of the liberals' tactics to pin down Hadi and his fundamentalist group.
If they succeed in casting doubts on the leadership qualities of Hadi, they hope their men will be able to oust all those conservatives vying for posts in the CEC and the deputy presidency.
If this is successful, the party under the liberal faction will be toeing the PKR line, with one objective being to make Anwar the prime minister if Pakatan Rakyat can come to power.
Future of student activism in Malaysia, as seen by its leaders
Posted: 08 Sep 2013 04:12 PM PDT
Adam described the three major events in the country's brief history where the student movement flourished. He traced it back to the 1974 Baling incident, the Reformasi movement in the 1990s following the sacking of then deputy prime minister Datuk Seri Anwar Ibrahim and the recent "political crisis" as illustrated by the alleged electoral fraud and the Bersih mass rallies for electoral reform.
Adam Adli Abdul Halim said that student activists should come up with constructive ideas instead of always going up in arms against the authorities. — Picture by Choo Choy May - See more at: http://www.themalaymailonline.com/malaysia/article/future-of-student-activism-in-malaysia-as-seen-by-its-leaders#sthash.c8jMmQ50.dpuf
Ida Lim, The Malay Mail
The Internet-savvy generation is no longer content to only air their frustrations online through Facebook and Twitter.

These days, many student activists participate or even mount street protests to speak up against various issues.

They are not afraid to be at loggerheads with the authorities over demands such as academic freedom, free tertiary education and the call for the abolition of a decades-old law restricting their political activities. The last refers to the Universities and Universities and Colleges Act 1971 (UUCA).

But Muhammad Safwan Anang (picture above), the leader of Solidariti Mahasiswa Muda (SMM), a coalition of 11 student groups, said the "vocal" method is one of last resort, saying that they would always start with dialogue and forums first.

"Radical and vocal is important to raise the national awareness... when it becomes news, people will talk about it," the 24-year-old told The Malay Mail Online recently.

When asked why the preceding generation had been mute on national issues, Safwan blamed it on UUCA 1971 which he said had cowed students into submission.

"This is the result of AUKU, students are afraid to fight," the Universiti Malaya (UM) fifth-year student said, referring to the UUCA by its Malay acronym.

"Who was responsible for this? This is the responsibility of Tun Dr Mahathir. He's the one who frightened students, he's the one who implemented AUKU," he said, referring to former prime minister Tun Dr Mahathir Mohamad.

"This Act successfully controlled the students for a long time but at last we can fight, because our rights are in the Constitution," he said.

The Terengganu native has become a familiar name to many for his frequent run-ins with the authorities for his role in protests.

Amid a revival of student activism here, the Najib administration had last year amended the UUCA slightly, giving more political freedom to university students.

With the amendments, university students can now join political parties and take part in political activities outside of campus.

With student activities in the country taking on a more political flavour, especially in the run-up to the 13th general elections in May, Safwan said university students would continue to scrutinise the actions of both the ruling Barisan Nasional (BN) coalition and the federal opposition Pakatan Rakyat (PR).

"Student movement must be a pressure group... to keep the government and opposition in check. For me, (we) have to be fair. I disagree if you say we are only pressuring the government," Safwan said when asked about the future of student activism in Malaysia.

When asked if the next generation would have fewer demonstrations, Safwan said that the student activists would continue such moves, saying that "it has already become the norm for any undergraduate."

But Safwan's counterpart Adam Adli Abdul Halim (picture below), 24, who has been regularly arrested and charged in court for his activism, said he hoped that the next generation would not have to be so "vocal" to make their point.

Adam described the three major events in the country's brief history where the student movement flourished.

He traced it back to the 1974 Baling incident, the Reformasi movement in the 1990s following the sacking of then deputy prime minister Datuk Seri Anwar Ibrahim and the recent "political crisis" as illustrated by the alleged electoral fraud and the Bersih mass rallies for electoral reform.




"If they have bigger crisis than us, I know they will become as vocal as we are today if they have bigger crisis. But if they have no crisis, everything is fine, I wish they don't have to be vocal like us, just do something," he said, suggesting that they could move out from urban areas to educate rural folks on the country's democracy.

Adam also distinguished between being radical and aggressive, saying that activists should come up with constructive ideas instead of always going up in arms against the authorities.

"You can be radical, but you don't have to be aggressive. Radical doesn't mean you always have to be aggressive, you always have to go against the police. You don't always have to scold. That's not the way to do it.

"Instead of criticising harshly, why don't you come out with ideas?" the Universiti Perguruan Sultan Idris (UPSI) third-year student said.

"This is the problem with most of the student activists, they don't stop to take a look back. You have to take a look back, see what you have done, evaluate and observe and plan ahead," the Penang-born youth said.

Adam noted that there was a tendency to find heroes among the student activists, but said: "It's supposed to be a collective work, it's not supposed to be a one-man show".

"The problem with the student movement, you cannot forever rely on Adam Adli, (K.S) Bawani, Safwan Anang," he said, also stressing later that university students should not take up activism for the sake of fame.

Even after Election 2013, student activists have continued to be arrested and brought to court for joining in rallies and protests for electoral reforms backed by PR.

In late July, Adam and Safwan were among student activists charged with breaching the Peaceful Assembly Act (PAA) in relation to PR's final "Black 505" rally to protest election results.

In the same month, the duo were also among 33 activists charged with illegal assembly and causing a public nuisance for their protest outside Parliament, where they demanded the resignation of the Election Commission chairman Tan Sri Abdul Aziz Mohd Yusof.
Trust in 'reformer' Najib, Zaid tells Chinese community
Posted: 08 Sep 2013 04:04 PM PDT
Datuk Zaid Ibrahim, once among the protagonists who lobbied against Datuk Seri Najib Razak's appointment as prime minister, is now urging for undivided support for his leadership, and understanding in the difficulties he faces from his detractors within Umno.
In a blog posting on the coming Malaysia Day celebration, Zaid said Malaysians — especially the Chinese — should place their trust in Najib if they want the prime minister to be more effective in all aspects, including uniting a racially divided Malaysia.

He said if Najib were indeed an extremist, he would never have adopted 1 Malaysia but would have embraced Perkasa's Malay-Muslim-centric ideals.

"On reflection, it's always easier to criticise others when we are not in the hot seat ourselves," Zaid wrote in the posting.

"He (Najib) is a reformer who needed to pace his efforts lest he became another victim of his own party," he said, referring to Umno, the ruling party he quit from in 2008 after growing disillusioned with its direction.

Zaid reasoned that it was difficult for Najib to implement policies when there are "powerful forces" from within that are intent on slowing him down or derailing him off the course entirely.

"This is a man who must walk the tightrope at all times and you have to be in Umno to fully appreciate the difficulties he faces," he pointed out.

Zaid cited some of Najib's reformist measures as examples to prove the prime minister's worth, such as the repeal of several preventive laws, 1 Malaysia, his economic plans and the newly-launched national Education Blueprint.

"I believe that beneath his skin he is a liberal and a democrat, despite his Umno theatrics that reject pluralism.

"He will not bring about racial discord nor will he condone racist politics. He will not issue ICs to foreigners to win elections.

"He is a moderate, which is rare for a Malay leader still holding power in Umno. His economic plans deserve support despite huge implementation problems that are sure to unfold in the coming years," he said.

Zaid recently sang similar praises for Najib, saying that despite the persistent criticism against the latter's purported lack of political willpower, he was still the country's best man to unite a racially polarised Malaysia.

The prime minister had been severely criticised for his controversial statement blaming the Chinese community for the ruling coalition's dismal electoral showing but according to Zaid, Najib has not shown any bias towards any particular race amid escalating tension between Malaysia's two biggest ethnicity.

The former Umno man, who defected to opposition party PKR and left after a fallout with its leadership, also noted that Najib had displayed a balanced performance and moderate politics, citing as an example his "tempered" handling of ultra-Malay groups like Perkasa despite leading Umno, a party with a conservative Malay powerbase.

"PM is moderate in his conduct and remarks, and even his dealings with Perkasa are tempered. You must remember he is in Umno so he has to please other factions too," Zaid said in a brief interview with The Malay Mail Online.

"The subject of racial polarisation is quite a serious subject, a challenge we have to take. I still think he is the best person to deal with this subject.

"Judging from how he handled issues in the past, his temperament, he is more suited," he added.

Racial polarisation in Malaysia has worsened in recent years and analysts have linked this to the ruling coalition's struggle to avert a stronger opposition by exploiting racial issues.

Tension heightened after Najib's Barisan Nasional (BN) failed to win a parliamentary supermajority and lost the popular votes in Election 2013 as Umno's far right blamed the coalition's record losses on the Chinese.

Najib had recently said he would embark on a national reconciliation programme but the idea has been met with much scepticism in light of the continued attacks on the Chinese community.
Former deputy minister denies involvement in Project IC, calls witness "untrustworthy"
Posted: 08 Sep 2013 03:59 PM PDT
Lee Shi-Ian, TMI
A former deputy Federal Minister denied ever meeting Tan Sri Megat Junid Megat Ayub or being involved in Project IC, claiming he had only heard of it a year ago when the Royal Commission of Inquiry on illegal immigrants in Sabah was established.
Datuk Muhammad Yahya @ Yahya Lampong, a former deputy Rural and National Development minister, said the allegations made by former Sandakan district chief officer Hassnar Ebrahim (picture) were baseless and concocted by an untrustworthy person.
Yahya also said he had no intention of filing a law suit against Hassnar.
He told the five-men RCI panel led by former Sabah and Sarawak Chief Justice Tan Sri Steve Shim Lip Kiong that there was no point in taking legal action against an untrustworthy person.
Shim asked Yahya his thoughts on Hassnar making such allegations against him and implicating him in Project IC.
Yahya said he knew Hassnar as they had previously been in the same political party but did not have close ties with him. Hassnar was the MP for Kota Belud during his time as a member of the Berjaya party.
Hassnar had previously told the RCI that he and Yahya had met Megat Junid, the former deputy Home Minister in the 1980s. The reason for the meeting was to discuss strengthening the rights of Malays in Sabah.
"I am not involved in Project IC nor have I ever profited from the issuance of identity cards to illegal immigrants. I don't know why Hassnar is making such an allegation against me," Yahya said, answering another question from Shim.
Despite being in the civil service in the 1980s and also serving in Sabah in various capacities, including as private secretary to former chief minister Tan Sri Harris Salleh, Yahya claimed he had never heard of Project IC until the RCI was established in September last year.
Yahya, however, said that even if Project IC was true and illegal immigrants in Sabah had been issued identity cards, it would not have an adverse effect on the poll results.
RON95/Diesel price increase: let me try again
Posted: 08 Sep 2013 03:32 PM PDT
Rest Stop Thoughts
Several people commented on my previous post on the petrol and diesel price increases in Malaysia. They said: "go back to the Netherlands," "but the Dutch earn a lot more," "why make comparisons," "but the Dutch have minimum wages, social security system, etc."
Essentially, they said I made false, incomplete or irrelevant comparisons.
Since some such comments were written by people whom I know are capable of thinking well, I felt compelled to review what I wrote.
I've concluded they responded as they did because I either didn't make my points clearly or I assumed too much willingness on their part to try to connect the dots. I've decided to try again.
Fuel price comparisons
I mentioned the fuel price in the Netherlands because being there made me more sensitive to how much difference there is in fuel prices across the globe. If I had returned from Iran, I would have stated that petrol is virtually free there. So, the point is not the price in the Netherlands, the point is that all nations have to fix the price of fuel, taking into consideration many factors.
Consider the price of petrol and diesel in 9 countries in our region which foreigners often consider investing in. According to a source which I have not verified, this is the price-at-the-pump, in Euros in August 2013:
Petrol: China 1.25; Singapore 1.25; Cambodia 1.08; Thailand 0.95; India 0.92; Philippines 0.91; Vietnam 0.89; Indonesia 0.72; Malaysia 0.64.
Diesel: China 1.25; Singapore 0.95; Cambodia 0.92; Indonesia 0.80; Vietnam 0.77; Philippines 0.75; Thailand 0.72; India 0.65; Malaysia 0.53.
Does the following surprise you?
The price of fuel in China, the world's source of "cheap goods," is about double that in Malaysia. In case you're wondering, for the USA: petrol 0.71; diesel 0.77 (Euros).
Despite the low price of fuel in Malaysia, we're losing investment to the other countries.
In some countries diesel isn't cheaper than petrol.
Again, a caveat: I've not verified the data, and I am concerned that it's hard to find fresh local articles on this subject in on-line media. Am I wrong to expect reporters/journalists to consider the big picture and to do the verification?
Thanks in part to the 'low' (!) price of fuel in China, the Chinese are abandoning their bicycles, while the Dutch with their expensive fuel, even cycle daily to work. (There are many reasons for this, fuel taxes and bicycle lanes are amongst them.)
Which countries subsidize fuel?
According to Wikipedia (i.e. unverified), the following 12 countries subsidize RON95 petrol: USA, Saudi Arabia, Iran, Egypt, Burma (sic), Malaysia, Kuwait, Bahrain, Trinidad and Tobago, Brunei and Bolivia.
Recall that the USA is widely considered not only a wasteful society, but also a society which shamelessly proclaims its 'right' to waste the earth's resources. Recall also that the 11 other countries in the list are rarely considered models of good nation building.
Minimum wages & salary levels
In all the "discussion" I reviewed in the course of writing my essay, I couldn't find a single media article which listed minimum wages and median incomes. I'll leave you to speculate why.
Do you agree with the following?
Just like the discussion of fuel prices, discussion of minimum wages should be multi-dimensional ('nuanced'), not just "us versus them."

Not all nations with fuel more expensive than in Malaysia offer unemployment benefits, health care and retirement benefits.

The imposition of Generalized Service Taxes (GST), price controls, the general level of income taxes, etc. should also be considered when discussing subsidies.
I was silent about higher wages and salaries in the Netherlands. My critics are silent about the higher deductions in the Netherlands for income taxes and welfare benefits.
How far are we distant from each other?
Posted: 08 Sep 2013 02:53 PM PDT
The Chinese community must get rid of the figure dispute and find a way to narrow the perception gap, as well as resolve the internal conflicts and the conflicts with the government, to find a way out for Chinese school students.
Tay Tian Yan, mysinchew 
The gaps among 210, 240 and 270 minutes are actually the perception gaps of the Chinese on languages, as well as their ambivalence for Bahasa Malaysia.
For many existing and past Chinese school students, Bahasa Malaysia is a nightmare. Future students do not seem to be able to escape the fate, too.
Could you still remember those days?
We have to memorise vocabulary and idioms while learning "pantun", restructuring sentences, palace language, ancient language, etc.
Wow! It was like learning an alien language.
There were always students being punished during Bahasa Malaysia lesson in primary school. Some were asked to stand in a row outside the classroom while some were asked to stand on the table. They were punished for not being able to make sentences with a particular word, not doing their homework or failing tests.
Well, it was all the language's fault.
Why is Bahasa Malaysia so hard to learn? What is the use for learning it?
These are frequently asked questions.
Many thinks that Bahasa Malaysia is all about "apa apa" and "sama sama" as English, instead, is used in colleges or universities. And except for public service departments, the language does not seem to have much usage in workplaces.
Why should we master Bahasa Malaysia then?
However, when Chinese primary school students with poor Bahasa Malaysia skills continue their studies in secondary schools, their misfortune begins.
More than 80% of Chinese primary school students continue their studies in national schools using Bahasa Malaysia as the teaching medium for almost all subjects, particularly after the abolition of the teaching Science and Mathematics in English policy. Even if they choose to study in Chinese independent high schools, they still cannot run away from learning Bahasa Malaysia.
Thus, classes become more and more boring while the syllabuses become more and more difficult. Life becomes harder and harder.
About 25% Chinese students drop out of school after Form 3 and half are eliminated after Form 5.
Bahasa Malaysia is their fatal wound and the future of many Chinese students has been destroyed because of it. Since they possess no SPM certificate, they are not qualify to apply for any colleges or universities. They wouldn't have a chance even to enter vocational schools.
Guess what they do then? Well, I think we wouldn't have to guess.
XXX
So, is it important to master Bahasa Malaysia?
As nationals, of course it is important as it is the national language. However, we will not discuss this part today.
From the typical Chinese mentality point of view, mastering Bahasa Malaysia may not be so important. It is not the mother tongue and its economic value might not be high either. For many people, it is the third language after Chinese and English, the sequence differs for different people, of course.
However, it is still very important.
It is the only official language and the country's first language. The government wants to expand its usage and improve its standard through education policy.
It is the common language of the Malays. It is also their icon and soul, just like the Chinese language for the Chinese community. Therefore, the Malay community defends and promotes it.
It is where the contradiction lies.
The Chinese community thinks that it is not so important and might put it at the third place, but for the country and Malays, it is very important and must be prioritised.
The Chinese community thinks that Bahasa Malaysia is having a limited practical value for the long run, but the immediate problem is, poor Bahasa Malaysia skills do not only affect learning in secondary school but it could end the hope to enter universities and destroy the future, too.
Whether it is important to master Bahasa Malaysia or not, is also a problem of perception gap.
XXX
This brings me back to the 210, 240 and 270 dispute.
Almost all Chinese groups and Chinese-based political parties oppose to the proposal of increasing the Bahasa Malaysia learning time for Chinese primary schools to 270 minutes. They believe that it would affect the characteristics of the schools and even change their nature.
The Education Ministry, however, argued that many Chinese school students are facing problem to catch up in secondary schools and it resulted in serious dropout rates. To improve their skills of the language, of course the learning time must be increased. Moreover, the learning time for learning Chinese language has not been affected as the time is appropriated from the abolished lessons of learning Science and Mathematics in English.
There are also some voices from the Malay community. They think that the Chinese's opposition to the increase of Bahasa Malaysia learning time is a move of rejecting the language, not respecting its status and affecting national unity.
This is the perception gap.
Chinese groups, such as Dong Zong and Jiao Zong oppose to the 270 minute proposal and cannot accept the 240 minute proposal. Dong Zong even accused that it is intended to change the nature of Chinese primary schools.
Amidst the wave of opposition, they have actually neglected the fact that Chinese primary school students are indeed having difficulties to catch up when they continue their studies in national secondary schools.
For many Chinese groups, the questions of how to improve Chinese school students' skills of Bahasa Malaysia and how to overcome the early dropout problem are not the focus of their concern.
From the point of view of their ideology, the Education Ministry is having some hidden agendas and therefore, they must resist to defend Chinese primary schools.
However, while they are concerning the future of Chinese primary schools, they should at the same time care about the schools' future. While adhering to their philosophies and ideologies, they must also take reality into account.
As for the Education Ministry, to enhance Chinese primary school students' Bahasa Malaysia skills, not only the learning time should be emphasised, but more attention should be paid on teaching method and teacher issues. It has neglected the question of how to cultivate students' interest in learning Bahasa Malaysia and strengthen their confidence.
Moreover, have they set the standard too high for Chinese primary school students? It is a question that must be taken into account.
The more difficult the syllabuses are, the greater the learning pressure would be and the lower interest and confidence the students would have. This is not the way to enhance students' skills of the language.
READ MORE AT : http://www.mysinchew.com/node/91100 
A fight to keep Gerakan relevant
Posted: 08 Sep 2013 02:42 PM PDT
The next leader of Penang Gerakan will either be a 'fighting cock' or an idealistic lawyer, both of whom hope to keep the party from sinking into oblivion after two disastrous general elections.
Joceline Tan, The Star 
GERAKAN politician Teng Chang Yeow returned from abroad only on Saturday night.
The former Gerakan secretary-general arrived at the Penang party headquarters in the morning yesterday with a big delegation to hand in his nomination papers to contest the chairmanship of Penang Gerakan. It was definitely a show of strength on his part.
His Gerakan friends and local reporters had not seen him for quite a while because he had been spending time on work and business after his party was again wiped out in the general election.
His business takes him abroad a lot, mostly to China and Taiwan.
Chang Yeow is about to make a comeback in Gerakan politics after resigning all his political posts on the night of the general election as a way of taking responsibility for his party's disastrous performance.
His hardcore supporters are delighted. They not only think that he is the man to lead Penang Gerakan, some even think he should go for the Gerakan presidency later this year.
But that would be like trying to make an omelette before the egg is laid. First, he has to secure the Penang chairmanship against the other contender, Baljit Singh.
Baljit was a no-show yesterday although his nomination papers arrived at the headquarters. His absence was quite strange but he is holding a press conference today on his bid for the top post.
His candidature came as a bit of a surprise even though some party members had been talking about it for several days. He is a lawyer who is in charge of the party's legal and human rights bureau and is supposed to be Gerakan's version of Karpal Singh.
Like Karpal, he is quite fearless, with a booming voice and sound opinions but just as there will never be another Tun Dr Lim Chong Eu in Penang, there will also never be another Karpal Singh.
The party will decide on the new Penang leadership line-up at the state convention on Sept 15. A total of 14 others are vying for the six exco posts. Lawyer Rowena Yam won the Wanita leadership uncontested and Hng Chee Wey also won uncontested as Youth chief yesterday.
Although the top contest is between Chang Yeow and Baljit, most see it as a proxy fight between Chang Yeow and outgoing Penang chairman Datuk Dr Teng Hock Nan.
The two are known as the "young Teng" and the "old Teng" and the feud between them has been going on for so many years that people can't even remember how it started.
The Dr Teng camp had apparently approached several other people, one or two of whom would have given Chang Yeow a good fight. But they had given up on politics while another potential candidate Dr Thor Teong Ghee claimed that he wanted to focus on his medical practice.
That was how Baljit ended up being the fall guy. No one really expects him to win but those behind him are hoping he will be able to embarrass Chang Yeow by getting at least 35% of the votes.
The "old Teng" camp does not want Chang Yeow to win uncontested because that would make him too powerful. Chang Yeow has an aggressive political style and he has accumulated his share of enemies through the years.
In fact, the proposer for Baljit's nomination was Dr Lim Boon Han who hails from a powerful Gerakan family in Nibong Tebal. Chang Yeow had made an enemy out of Boon Han during the general election when he contested the Bukit Tengah state seat which Boon Han had been eyeing.
"The contest is less about ideology or principle than personal feuds," said a party insider.
Shortly after nomination closed at noon yesterday, Chang Yeow held out an olive branch to the other camp and said he wished to work with them.
He admitted that there were differences but that should not prevent them from working as a team.
His camp had also contemplated approaching Baljit to come on board with them. But too much water has flowed under the bridge and Baljit has told people that members should have a chance to choose.
Wong Mun Hoe, the Gerakan coordinator for Bayan Baru, rightly pointed out that this is his party's last chance.
The new leadership, he said, will be responsible for deciding the direction and fate of the party.
"The party has hit rock bottom. Whether the party is heading to oblivion or if it will remain relevant will depend on the new batch of leaders. There is a lot riding on this election.
"Whoever wins next week, I hope he will be big enough to accommodate everyone. For a party to survive, we need to accommodate dissenting voices," said Wong.
Posted: 08 Sep 2013 02:27 PM PDT
Anwar seharusnya keluar terus daripada bayang-bayang Umno dan serahkan perjuangan parti itu kepada golongan muda yang tidak pernah menjadi ahli atau menyertai Umno. 
Sudah tiba masanya, pemimpin muda seperti Rafizi Ramli dan Nurul Izzah diberi peranan yang lebih penting dalam memilih bakal-bakal pemimpin akan datang. 
Oleh Musli Oli, FMT 
Rumusannya pada PRU 1969, 1999 dan 2008, parti-parti pembangkang menyertai pilihan raya  tanpa seorang general yang hebat tetapi masih mampu menggugat kerajaan Barisan Nasional. Berbeza dengan  PRU 2013,  parti-parti pembangkang telah berpengalaman dan cukup bersedia serta mempunyai seorang general perang yang berpengalaman dan dianggap sebagai ikon kepada perjuangan reformasi..
Tetapi masih gagal. Persoalan besarnya kenapa?
Jika soalan itu ditanya kepada pemimpin PR, rata-rata jawapan yang diberikan – proses pilihan raya tidak telus. Keputusan BN menang telah ditetapkan. Suruhan Jaya Pilihan Raya atau SPR menipu!. Itulah jawapan dan alasan yang paling mudah. Jawapan yang tidak memerlukan satu post mortem  mengkaji dimana kelemahan dan kesilapan parti pembangkang. Tanpa disedari, dengan memberi alasan seperti itu, kesan negatif bukan kepada pemerintah tetapi kepada parti pembangkang. Alasan bahawa SPR menipu hakikatnya adalah senjata yang memakan tuan.
Seminggu selepas pilihan raya, penulis bertemu dengan  seorang aktivis muda yang menyokong  DAP. Pertemuan itu berlaku disebuah kedai gunting rambut di Luyang, KK, Sabah. Kawasan Luyang termasuk dalam DUN dan parlimen yang dimenangi DAP. Anak muda itu menceritakan bagaimana mereka sanggup balik ke Sabah dengan perbelanjaan sendiri dan menggunakan wang ringgit serta kepakaran mereka untuk membantu menangkan PR khususnya DAP.
"Ada yang datang dari Australia, Canada, Australia dan Amerika. Kita betul-betul buat kerja dan banyak pakai wang sendiri"
"Kita mahu sokong PR kerana mahu negara Malaysia baru yang lebih adil pada semua bangsa. Tapi bila sudah kalah Anwar cakap, SPR tipu! Kalau tipu, apa guna balik Sabah? Apa guna buang duit? Next time, kita diam-diam. Tak payah balik Sabah. Apa guna? Kalau SPR tipu, bagus sokong BN la. Sama-sama cari makan"
Reformasi
Apakah anak-anak muda yang mendokong reformasi telah putus asa? Barangkali tidak. PR masih mendapat sokongan di kawasan bandar dan pinggir bandar. Masih ramai di luar sana inginkan satu gerakan perubahan yang menyeluruh yang boleh memberi "new deal" yang lebih baik kepada golongan muda. Persoalannya, Apakah Anwar Ibrahim masih boleh menjanjikan kejayaan terhadap gerakan reformasi setelah gagal pada PRU lalu?
Apa kurangnya Tengku Razaleigh Hamzah yang pernah menentang Umno dan BN? Seperti Anwar Ibrahim, Ku Li juga menjadi mangsa politik Tun Mahathir. Mungkin tidak dipenjarakan, tetapi Ku Li masih mendapat simpati dari orang Melayu kerana teraniaya seperti Anwar. Ku Li  dipinggirkan Umno Baru setelah Umno diharamkan. Ku Li dikatakan menang pada pemilihan 1987 tetapi tidak menjadi Presiden Umno kerana permainan politik kotor Tun Mahathir.
Ku Li menubuhkan Semangat 46 dan berjaya menggabungkan parti pembangkang PAS dan DAP dalam APU. Ternyata APU mendapat sokongan daripada semua kaum. Malah kelebihan kepada Ku Li berbanding Anwar Ibrahim, ialah partinya mendapat sokongan daripada parti PBS yang memerintah negeri Sabah pada ketika itu. Tetapi Ku Li gagal menumbangkan BN.
Faktor utama kegagalan Tengku Razaleigh Hamzah ialah kegagalan beliau dan partinya menarik minat golongan muda dan pengundi baru untuk sama-sama menentang BN. Ku Li masih berpolitik dalam ruang lingkup  UMNO. Memilih pemimpin-pemimpin daripada Umno bukan orang-orang baru yang mendokong perubahan. Dalam pemilihan calon-calon, orang-orang yang sama dipilih.
Anwar Ibrahim mengulangi kesilapan besar Tengku Razaleigh bila buat pertama kali sebagai Ketua Pembangkang mengetuai PR dalam PRU yang lalu. Secara umum, Anwar Ibrahim mendapat sokongan padu daripada golongan muda. Pakej yang dijanjikan kepada orang muda amat menarik seperti mansuh PTPTN dan sebagainya. Secara keseluruhan populariti Anwar kepada pengundi baru dan "silent majority" lebih bagus berbanding Ku Li. Tetapi bila tiba masa yang amat penting, seperti Ku Li, Anwar Ibrahim terus dibayangi Umno.
Posted: 08 Sep 2013 02:25 PM PDT
(Malaysia Times) - Supporting Nasrudin is PAS Mursyidul Am Nik Aziz Nik Mat, who  had also signalled his support for ulama leadership in PAS. The retired Kelantan mentri besar wants incumbent president Datuk Seri Abdul Hadi Awang to remain at the helm but he wants the No 2 post to also be held by an ulama.
PAS Youth chief Nasrudin Hassan has expressed that it is the ulama should rise again in the party.
The passion and strength of the undercurrent movement is expected to be gauged at the upcoming Ulama Haraki Spearheading Victory forum in Kedah, due to be held at the state PAS headquarters in Kota Sarang Semut .
He said, "Now is the time to show the ulama are not just 'punching bags' that could be yelled at, questioned, ridiculed and used as pawns and tools,"
Nasrudin added that they should move out from their comfort zone and rise to the challenges faced by Muslims and the Islamic movement.
Supporting Nasrudin is PAS Mursyidul Am Nik Aziz Nik Mat, who  had also signalled his support for ulama leadership in PAS.
The retired Kelantan mentri besar wants incumbent president Datuk Seri Abdul Hadi Awang to remain at the helm but he wants the No 2 post to also be held by an ulama.
This essentially means that the current party deputy president does not have the blessings of Nik Aziz although Mohamad Sabu had said that he would defend his post.
Meanwhile, party's president Datuk Seri Abdul Hadi Awang.would face potential challengers in Padang Serai PAS chairman Fauzi Tahir and party vice-president Datuk Husam Musa.
Fauzi had openly offered to contest while Husam's supporters had used Facebook and flyers to gauge support for the Salor assemblyman.
The recently-created Facebook page Anak Muda Menyokong 100% Husam Musa Sebagai President PAS has so far collected 1,124 'likes'.
A formidable force that wants the ulama presence to be dominant is set to make waves at the PAS elections in November.
The Ulama Haraki has started its campaign ahead of the 13th General Election (GE13) and is said to be a force to be reckoned with at the upcoming PAS muktamar. 
Zamboanga attack: Malaysia goes on security alert
Posted: 08 Sep 2013 02:22 PM PDT
(The Star) - KOTA KINABALU: Malaysia has gone into security alert along its sea borders with southern Philippines following Moro rebels attack on Zambonga city.
The security alert in Sabah was to check on possible spill over of the trouble that broke out in the southern Philippines on Monday morning.
About 400 armed men of a break away Moro National Liberations Front (MNLF) group launched an attack on Zamboanga City, about 460km away from Sandakan in the east coast of Sabah.
According to latest reports, the Moro rebels claimed it has captured seven villages and has asked the Indonesian embassy to intervene in the on-going encounter.
The reports stated that at least one Filipino cop has been killed, several injured and some 30 people held as "human shields" with Malacanang condemning the attack.
Eastern Sabah Security Command (Esscom) director general Datuk Mohammad toldThe Star Online that the military was taking measures to strengthen the sea borders
while monitoring developments of the fighting in Zamboanga.
"We have informed our security and defence to be on the alert and Esscom is also coordinating with security forces following the incident," he said
Sabah's close proximity to the southern Philippines raises fears that the rebels might flee towards Sabah in a bid to escape capture by pursuing Philippines forces.
MNLF led by Nur Misuari who was left out of last year's peace deal between Manila and the Moro Islamic Liberation Front (MILF) has been restive and on Aug 13 had declared independence for the southern Philippines region which included Sabah.
Misuari, a former Autonomous Region in Muslim Mindanao governor, claimed independence for Palawan, Zamboanga Peninsula, Basilan, Sulu, Tawi-tawi and even North Borneo (Sabah) while stating that they did not want to be part of Philippines.
Many officials in Manila took lightly the ageing Misuari's declaration of independence as they saw it as a move to threaten the Philippines government  to include MNLF as party to the Malaysia brokered peace process for Mindanoa.
They felt that Misuari did not have the support of enough Moro fighters to achieve his independence plan.
In 2001, Misuari was arrested by the Malaysian authorities when he entered Sabah and deported to Manila where he was placed under house arrest for a failed rebellion in Sulu and Zamboanga. He was later freed
MILF had broke away from MNLF following the 1996 peace agreement brokered by Indonesia and Organisation of Islamic Countries (OIC) for autonomous region of Mindanoa.
Illicit outflows fleeced India, Asian nations of billions
Posted: 08 Sep 2013 02:19 PM PDT
(Big News Network) - India, Malaysia and Indonesia were fleeced to the tune of $517 billion through illicit financial outflows over the past decade, Washington-based research and advocacy organisation Global Financial Integrity (GFI) has said.
"India suffered illicit financial outflows of $123 billion, Malaysia haemorrhaged $285 billion in illegal capital flight and Indonesia lost $109 billion in dirty money," GFI said in a report.
GFI, which seeks to promote transparency in the international financial system, also said Russia "experienced illicit inflows and outflows totalling $764.3 billion since the collapse of the Soviet Union.
"Our research shows that illicit financial flows are one of the biggest hindrances to economic growth and one of the primary drivers of inequality in rich and poor nations alike," said GFI president Raymond Baker.
"The global economy is at a very tenuous place right now with major emerging economies like India, Brazil, and Malaysia in turmoil, China showing signs of slower growth and European nations just beginning a very fragile recovery," Baker added.
GFI said its research has shown that tax haven secrecy, anonymous shell companies and trade-based money laundering facilitated the illegal outflow of roughly $261 billion from the Greek economy in the lead-up to the European debt crisis, drained $3.79 trillion from China between 2000 and 2011, and tax haven abuse is estimated to cost U.S. taxpayers roughly $150 billion per year.
Read more at: http://www.bignewsnetwork.com/index.php/sid/216919704/scat/2f7c7b2b71fcfcd0 
Posted: 08 Sep 2013 02:14 PM PDT
Why haven't the names of gang leaders from other communities been made public? 
Frankie D'Cruz, MMO 
The naming of alleged Indian gang leaders publicly is one of those upsetting stories from which nobody emerges well.
Certainly not those named. Not those who came out with the list, which has proved embarrassingly naive. Not the Indian community that seems to be the only ethnic group in the country that commands the underbelly of society.
Why haven't the names of gang leaders from other communities been made public?
How did law enforcement come out with a list with the "actual" number of gangsters from the various ethnic groups with Indians topping the roll of shame?
Oddly, Indians headline gangsterism in Malaysia despite the police saying such ruthlessness is ethnically spread. If the gang leaders are a serious threat to society, why are they still on the loose?
This column has always professed a steely resolve to act against the whole continuum of gangsterism.
That means no soft-pedalling or negotiation with those threatening violence against us.
But with the unwavering resolve by the authorities, shouldn't we display moral clarity to ensure this menace is effectively defeated?
The issue of crime and ethnicity is often devoured by politicians and anti-crime activists who are inclined to stir sociological and political controversies.
In the face of public fears over security, I can't fathom why Indians are in the spotlight. Why do Indians get more attention from the police at roadblocks these days?
Over the weekend, a friend and his pals in Alor Star — all Indians, all professionals in their 50s and 60s — despite identifying themselves to police officers had their personal details noted at a checkpoint enroute across the border to Danok.
They were told by the cops that they were acting on instructions to note the details of all Indians going into Thailand. 
Criminal profiling?
Associate professor P. Sundramoorthy of Universiti Sains Malaysia holds that if Indians appear to represent 71 per cent of gangsters in Malaysia, that does not necessarily mean that other ethnic groups are not dominant in gangland activities.
Sundramoorthy, who is with the research team on crime and policing, School of Social Sciences says: "The probability is that the type of gangland activities involving Indians might be more visible and violent, thereby drawing tremendous public attention.
"By the same reasoning, selective types of gangland criminal activities classified as low visibility and less violent may be committed disproportionately by other ethnic groups but they go undetected or are difficult to investigate.
"Obviously, they receive less media and public attention, leading many to believe that Indians are the dominant characters involved in gangland activities in this country."
In the United States, he says, the same scenario applies to African-Americans and Hispanics as the type of gangland criminal activities these two ethnic groups are involved in are extremely visible from a criminological perspective.
"Unfortunately, this has led to unwarranted negative labelling, stigmatisation, feelings of prejudice and acts of discrimination."
He shared a personal experience to illustrate the point he was making.
"Recently, I was driving my Nissan Frontier truck with Kedah registered plates towards the Botanical Gardens in Penang when I got stuck at an intersection due to heavy traffic.
"On the other side of the road, parallel to my car, was an old Kembara with a male in my age group but from a different ethnic group.
"I was smoking, with my windows open, and about to shake my head as a gesture of frustration about the traffic flow when he started to wind up his windows and pressed the locking mechanism in his car. He appeared to have a sense of either fear or uncertainty about me.
"It was obvious from his facial and body expression that he was profiling me. I had this urge of wanting to point my index finger at him but decided otherwise to avoid any conflict.
"At the same time, I may have also been over-reacting based on the current publicity of Indians and gangs."
He says criminal profiling based on ethnicity can be abused and misused although profiling as a law enforcement intelligence gathering tool is extremely useful if used prudently and responsibly.
"Irrespective of the various factors that are associated with crime, the association of ethnicity with crime is both weak and strong," says the disciple of criminology of more than 30 years.
Sundramoorthy says some crimes appear to be ethnically defined "but in reality there is no single type of crime in this nation that is committed by one single ethnic group".
He adds: "Our personalities and behaviour are nurtured by various socialisation agents in our day-to-day environment.
"The choice of crime committed, even by a specific ethnic group, may be related more to lifestyles rather than biological or genetical composition.
"Thus, it is crucial that in a multiracial society, we do not demonstrate our feelings and acts of discrimination by blaming ethnicity as the cause of crime. There are many socio-economic factors that contribute to criminality."
Clearly, the law of unintended consequences haunts our deeds.
* This is the personal opinion of the columnist.
Kredit: www.malaysia-today.net