Klik GAMBAR Dibawah Untuk Lebih Info
Sumber Asal Berita :-
---
MCA's 'battle within' due to Cabinet post
Posted: 13 Sep 2013 11:56 AM PDT
(FMT) - MCA president Chua Soi Lek is being pressured to step down immediately because some party members want to join the cabinet.
MCA president Dr Chua Soi Lek is being pressured to step down not due to his party's dismal performance in the recently-concluded 13th general election, but because certain party leaders believe they deserve to be in the federal cabinet, said a MCA insider.
According to the insider, numerous anti-Chua movements emerged right after the election to ensure that Chua goes away together with his "no-cabinet-post" pledge.
"After the results were announced, Chua was firm with the decision. But there are certain individuals who are tempted to be in the cabinet, they are the people who are forcing Chua to resign.
"If they manage to pressure Chua to step down, most likely the person who takes over would be the second person in-line, which is Liow Tiong Lai, and he would review the pledge," he said.
The insider claimed that Liow's people had been moving all over the country to persuade local warlords to join him to oust Chua.
"We have 15 state assemblymen spread around many states, some of whom are newly-elected. So we offer them a term, if you join our team and pressure Chua to step down, you will get to become an exco, " he said.
The insider said if not for the personal agenda of these MCA leaders, it would not make any difference whether Chua quits now or six months later because the president had already pledged not to seek re-election.
Read more at: http://www.freemalaysiatoday.com/category/nation/2013/05/14/mcas-battle-within-due-to-cabinet-post/ 
In Umno blogs, a window into a party divided
Posted: 13 Sep 2013 11:52 AM PDT
(MMO) - A renewed and inward-facing agitation among Umno-friendly blogs hints that all is not well within the Malay nationalist party ahead of its polls.
Since the general election, prominent blogs aligned to the party such as bigdogdotcom and outsyedthebox began turning up their criticism against Umno president Datuk Seri Najib Razak. And with the party's election drawing nearer, their volume has only grown louder.
They are also not a force to be trifled with; ostensibly created to protect and promote the conservative interests of those aligned with former prime minister Tun Dr Mahathir Mohamad, they were partly credited for the campaign that saw Tun Abdullah Ahmad Badawi forced out to make way for Najib in 2009.
But the grace accorded to Najib since he took office in April 2009 has since ended. Now, the son of Malaysia's second prime minister has come in for the same treatment from the very blogs that helped put him in power.
And as much as Najib and his allies try to tell the public that Umno is doing well and remains united in the aftermath of Barisan Nasional's (BN) worst ever electoral performance, the increasing attacks in the blogs paints a much grimmer picture that the ruling Malay party is divided.
"They are testing the ground, to see if any attempt to challenge Najib would gain traction," said one a senior Umno leader, who spoke to The Malay Mail Online on condition of anonymity, when explaining the reasons behind the intensifying blog attacks on the Umno president.
Outwardly, Najib's position is seen as secure, with top party leaders calling for the presidency and deputy presidency to go uncontested. But this was done more for the sake of stability, the Umno leader said.
"If there is a challenge this party will be divided, and if we are, by the next general election we will be defeated," the Umno leader said.
Analysts noted that the Umno blogs had been critical of Najib's liberal economic and political policies but they remained negligible until after Election 2013, when the ruling BN coalition not only failed to regain its coveted parliamentary supermajority but also lost the popular vote for the first time since 1969 the last time it contested as the Alliance Party.
Now, not only have attacks in the blogs grown more vicious, but influential old guards such as Tun Daim Zainuddin, a former finance minister and confidante to Dr Mahathir, and former New Strait Times group editor-in-chief Datuk A. Kadir Jasin have joined in to publicly criticise Najib's tactics.
"They're not happy with how he ran the show. He had people who were more of a yes-man and smartasses around him and the old guards see this as weaknesses on the part of Najib," said another Umno leader, who also asked not to be named.
These are also long-standing grouses with the group. Daim and Kadir both have criticised the prime minister for retaining leaders that they say are past their prime.
Others believe that the needling was to remind Najib of whom Umno claims to champion — the Malays.
Read more at: http://www.themalaymailonline.com/malaysia/article/in-umno-blogs-a-window-into-a-party-divided 
Give more ads to Utusan, says Najib
Posted: 13 Sep 2013 11:51 AM PDT
Najib waving to Utusan Melayu staff during a tour of its new building while Hashim cheers him on (right). 
(The Star) - Prime Minister Datuk Seri Najib Tun Razak hopes that government agencies, government-linked companies and private bumiputra-owned companies would give more advertisement opportunities to Utusan Melayu.
"Utusan cannot depend on its circulation alone to generate revenue," Najib said when opening the Utusan Melayu (Malaysia) Bhd's new headquarters made up of three seven-storey office blocks along Jalan Enam, Chan Sow Lin here.
Najib said the occasion was meaningful not only to the Malay-language newspaper group but to the Malay cause as a whole.
"I have long wanted for Utusan Melayu to have not just a headquarters but one with a building that can be considered a symbol of the success of the Malays and the country," he said.
He said the paper, in which Umno holds a majority stake, would have to adapt while keeping to the principles it was founded with.
Utusan Melayu executive chairman Tan Sri Hashim Makaruddin said the amount of advertising spending by GLCs for Malay dailies was still relatively small compared to that of non-Malay papers.
He said Utusan Melayu was under attack by certain parties, including a small group of Malays who he said did not value the paper's struggle.
Hashim added that the new building would make the area synonymous with Utusan Melayu, and suggested that Jalan Enam be renamed as Jalan Utusan.
Najib agreed with the suggestion, to loud cheers from those gathered.
Utusan turned 75 on Jun 18 this year. It opened in 1938 on Queen Street in Singapore with its first paper sold at 10 sen a piece.
Earlier at the launch of the Walk4Malaysia programme in Putrajaya, Najib advised Malaysians to make walking a daily routine to improve their fitness.
As such, he hoped the programme, which covers a distance of 600km from Kuala Besut in Terengganu to Putrajaya, would spark interest among the people to embrace walking as an activity.
Najib's speech was read out by Youth and Sports Minister Khairy Jamaluddin.
The programme involves 40 participants who will depart from Dataran Kuala Besut on Sept 22.
They will walk from 8am to 5pm daily and stop at 13 pre-determined locations. They are expected to reach Putrajaya on Oct 4. 
Malaysian Leader Expected to Fortify Race-Based Advantages
Posted: 13 Sep 2013 11:47 AM PDT
UMNO isn't forgiving to poor performance 
(Wall Street Journal) - Malaysian Prime Minister Najib Razak is expected on Saturday to announce measures to fortify advantages for the Southeast Asian country's ethnic Malay Muslim majority, a move that analysts say is a reward to voters who returned the ruling coalition to power and an attempt to secure support ahead of his party's election.
Earlier this week, Mr. Razak tweeted: "I will soon announce a comprehensive basis to promote Bumiputera involvement in the economic sector."  Bumiputera refers to ethnic Malays and other indigenous tribes in the multi-ethnic, Muslim-majority democracy.
It isn't clear what the measures might be. But analysts expect the initiatives may aim to boost Malay ownership of commercial properties and create more opportunities for them in the private sector. The government already has a stated goal of raising Bumiputera's share in equity wealth to 30% from the current 23%.
Race has long dominated Malaysia's politics. Malaysia introduced race-based preferences and quotas for ethnic Malays in the early 1970s to try to help them catch up with their generally better-off ethnic-Chinese and ethnic-Indian compatriots. The favorable policies followed the 1969 race riots.
Supporters of the program say it has helped provide stability in this racially and religiously diverse nation. However, critics argue the practices also have spawned a widespread  perception of government cronyism that boosts only a section of the business and hurts competitiveness in the broader economy.
Since taking office in 2009, British-educated Mr. Najib has called for dismantling such race-based preferences with calls to direct government assistance based on need than on race.
But his push met stiff resistance within his party, especially from the far-right members, who champion the Malay cause. Such voices have gained strength especially after the weak showing of the ruling National Front coalition at May's general elections. The Front retained power with the slimmest ever margin in its history of un-interrupted rule since 1957, when Malaysia gained independence from Britain. The coalition, led by Mr. Najib, cornered only 47% of the popular vote, carrying the day by winning smaller rural constituencies dominated by ethnic Malay Muslims. The opposition's campaign to curb corruption found widespread support among urban voters — mostly Chinese — and helped it secure 50% of the vote.
Mr. Najib had called the heavy loss in popular support a "Chinese tsunami."
The ethnic Chinese, who make up about a quarter of Malaysia's population, have been upset with the UMNO's policy that favors ethnic Malays. Thousands leave the country to seek better prospects abroad in a chronic brain drain that the World Bank says could hurt Malaysia's ambition of reducing the wealth gap between richer Asian economies such as Singapore and South Korea by 2020.
"The ethnic minorities have already distanced themselves from UMNO as there is very little faith in UMNO's transformation," said Andrew Aeria, a political scientist at University Malaysia Sarawak.
Read more at: http://blogs.wsj.com/searealtime/2013/09/14/malaysian-leader-expected-to-fortify-race-based-advantages/ 
Great reductions in job inequality
Posted: 13 Sep 2013 11:44 AM PDT
Among younger generations of Malaysians, there is a higher proportion of Malays who have received the Malaysian Certificate of Education (MCE/SPM) than Chinese and Indians. In this column, I examine the trend in ethnic inequality in occupational attainment. 
Charles Hirschman, NST 
In a prior column, I reported that the historic divide in educational attainment between Malays and non-Malays in Peninsular Malaysia was reversed in the 1980s and 1990s.
Among younger generations of Malaysians, there is a higher proportion of Malays who have received the Malaysian Certificate of Education (MCE/SPM) than Chinese and Indians. In this column, I examine the trend in ethnic inequality in occupational attainment.
The second aim of the New Economic Policy (NEP) was to "eliminate the identification of race with economic function."
Although much of popular and policy attention has been focused on income and wealth, occupational roles most clearly capture the idea of economic function.
Occupations are the day-to-day activities and routines that define participation in the economy. Moreover, occupational knowledge and skills, along with education, represent "human capital" that allows individuals to earn an income and other job related rewards.
Income and wealth that are not earned can be easily lost through poor judgment while human capital will always be a resource for employment and productivity in a competitive capitalist economy.
In this brief note, I summarise some of the key findings of a larger study of occupational change and ethnic inequality in Peninsular Malaysia from 1970 to 2000.
In response to census questions, individuals report the nature of their employment, for example, primary school teacher, fisherman, lorry driver, insurance salesman and similar detailed job titles.
These descriptions are coded into a very detailed occupational classification and published in census reports by the Malaysian Department of Statistics.
Drawing up the International Socioeconomic Index of Occupations, each occupational category is assigned a two-digit numeric score.
The highest rated occupation was judges at 90 and the lowest rated occupation was farmers at 16. The index of Occupational Status does not describe the exact standing of every person in an occupation in Malaysia, but it is a metric based on the "average education and income" of all persons in different occupations across many countries.
This study is limited to Peninsular Malaysia to focus on the historic economic divide between Malays, Chinese and Indians.
Younger workers, aged 25-34, have generally entered the workforce in the last decade and, therefore, are the group whose occupational standing is most likely to be affected by recent conditions and policies.
In 1970, young Malay men and women were employed in occupations that were, on average, about 5 and 9 points behind their Chinese peers. Indian men were about halfway between Chinese and Malay men, while Indian women were even further behind Chinese women than were Malay women.
Even further behind were "Other Bumiputera", which includes the Orang Asli and a very small population of Indonesian origin (only in 1970 and 1980).
These ethnic and gender differences in occupational status are primarily due to agricultural employment. Malays, and especially Malay women, were much more likely to be employed in the rice and rubber smallholding sector, while Indian women were largely working in the rubber estate sector.
The generations of Malaysians that came of age in the 1970s, 1980s and 1990s, were much less likely to follow their families into the agricultural sector.
With greatly expanded educational opportunities and rapid growth in manufacturing and the public sector employment, younger workers found new jobs in almost every occupation except agriculture. This was particularly true for women.
The average occupational status of young employed Malay women jumped by 20 points from 1970 to 1990. The gap between Malay and Chinese men narrowed, and the ethnic gap between Malay and Chinese women all but disappeared.
The one group that remained behind was Other Bumiputera. Orang Asli men and women are at a high risk of becoming an economic underclass in the rapidly modernising Malaysian economy. Malay men are now on par with Indian men, and Indian women are behind all groups except the Orang Asli.
There remains a small, but significant, advantage of Chinese men relative to Malay men of about 3 points on the occupational status scale.
More detailed study has shown that ethnic parity (between Chinese and Malay men) was evident in the late 1990s in all white collar occupations that have educational requirements, such as professional, associate professional (including technicians), and clerical positions.
Chinese men are, however, slightly more likely than Malay men to be employed in managerial and craftsmen occupations. The occupations are disproportionately in small firms that hire through kinship networks.
Malaysia has made enormous economic strides in the last four decades.
A favourable international climate, an insatiable demand for manufactured goods from Western countries, and huge government investments in education and infrastructure (largely fueled by oil revenues) have created a full employment economy and remarkable reductions in the Malay-Chinese gaps in occupational inequality.
These patterns are most evident for young women. However, some goals of the NEP have not been realised. The Orang Asli community, tragically, is as far behind today was it was in 1970.
The NEP assumed, perhaps too optimistically, that ethnic equality would lead to greater integration and mutual understanding.
The future challenge for Malaysians of all ethnic communities is to create a more integrated and compassionate society where ethnic diversity can be celebrated as a national resource and not as a point of division.
All for Love of Sabah: Jeffrey to ditch STAR
Posted: 13 Sep 2013 11:41 AM PDT
(Borneo Insider) - Datuk Dr Jeffrey Kitingan is to move house again. This time the newly-registered Parti Cinta Sabah will become his latest political vehicle, after sojourns – all briefly – in numerous other parties.
Jeffrey (photo) is expected to abandon the Sarawak-based State Reform Party (STAR) which he used in the last state elections, now that PCS has been given the green light to operate.
PCS is led by protem president Dr Nicholas James Guntobon who is his close ally.
The Bingkor assemblyman when contacted Friday said, "Yes we will be moving into Cinta".
Dr Jeffrey, currently chairman of the STAR Sabah chapter, said they expected to make the transition to the new party by the year end after consulting with his counterparts in STAR in Sarawak.
He explained that he was thinking about moving to Parti Cinta because only Sarawakians could become members of STAR and in Sabah, they could only use the symbol for the elections.
"I will be talking to STAR officials about the development and will leave it to the protem Cinta committee to handle the changes," Dr Jeffrey said, adding that those in the protem committee were "my people."
A move to apply for a new party was made in late 2009 at the height of a power struggle between Dr Jeffrey and local Sabah PKR leaders that saw him eventually quitting PKR after the party sacked several of his key men for applying to form a new party.
Parti Cinta failed to be registered before the May 2013 elections and Dr Jeffrey had brought in Sarawak-based STAR by late 2010 after failing to take over some dormant local parties in Sabah.
Dr Jeffrey was the only STAR candidate to win a state seat in the elections while the rest including Dr Nicholas, who contested on a STAR ticket, lost with Pakatan Rakyat winning 11 of the 60 state and three of the 25 parliament seats.
Prior to joining STAR he was with PKR which he dumped in a hurry. 
China warns US to stay out of island disputes
Posted: 12 Sep 2013 07:06 PM PDT
(AFP) - Beijing has warned the United States not to support China's neighbours' claims to disputed islands in the East and South China Seas, the government said today.
Sino-Japanese ties have soured dramatically since Tokyo nationalised some of the Senkaku islands, which Beijing claims and calls the Diaoyus, in the East China Sea a year ago.

China also claims almost all of the South China Sea including waters close to its neighbours' coasts, and tensions with the Philippines and Vietnam have intensified in recent years.

Washington has security alliances with both Tokyo and Manila, but Wang Guanzhong, a senior officer of China's People's Liberation Army (PLA), this week warned visiting US counterparts that it should handle issues "appropriately" to avoid damaging "mutual strategic trust".

"These issues should not become a problem between China and the United States, and China hopes that the United States does not become a third party in these issues," Wang told US Under Secretary of Defense James Miller, the defence ministry in Beijing said in a statement on its website.

"The United States should maintain a consistent stance and policy, not send wrong signals that support or connive with relevant countries to act on their own initiative," Wang said.

China's military was determined to defend the country's territory and maritime interests, although Beijing has exercised restraint while dealing with the disputes, he added.

Miller told Wang the US discourages any use of force but also has "treaty obligations" with some of the countries at odds with China, he said to reporters earlier this week.

"We strongly believe that any and all maritime disputes should be resolved without the threat or use of force," he said. "For East China Sea and South China Sea we reminded the Chinese we have treaty obligations with a number of the parties involved."

Chinese vessels frequently patrol near the disputed East China Sea islands, and Beijing humiliated Manila last year by taking effective control of the disputed Scarborough shoal, just 200 kilometres from the Philippines.

Japan and the US have a security treaty that requires Washington to come to Tokyo's defence if it is attacked, and tens of thousands of American troops are stationed in the country.

The Philippines said in June it was looking to give the US – its former colonial ruler – and Japan greater access to its military bases, as it seeks to counter what it perceives as a growing threat from China.

Fan Changlong, one of China's three most senior military officers, called on the PLA to "speed up various preparations for sea battles" and "improve maritime deterrence and combat capabilities" while inspecting navy units recently, the official Xinhua news agency reported late yesterday. 
History is not always the best judge
Posted: 12 Sep 2013 06:20 PM PDT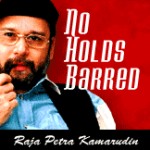 Many years down the road the Islamists will talk about the attempted 'Christianisation' of Sabah and how the PBS government of Sabah led by Pairin Kitingan tried to erode the power of Islam and the Muslims in Sabah (plus plotted for Sabah to leave Malaysia -- which was why his brother was detained under the Internal Security Act).
NO HOLDS BARRED
Raja Petra Kamarudin
Some people said today that history would judge Tun Dr Mahathir Mohamad. They were referring to his testimony at the RCI that is investigating the Sabah illegal immigrants issue.
That is what I am worried about. And my worry is that history is not always the best judge and in most cases it is the victor and not the vanquished that write history.  
Hence is history a reliable judge?
History is not always about the event. Most times it is about the interpretation of the event. While we may not disagree that the event did happen that does not mean we will also agree as to the interpretation of the event.
Let's take the history of Umno and Merdeka as one example. Those who talk about the history of Umno talk about Umno being created to oppose the Malayan Union in 1946 and then to fight for Merdeka thereafter.
Umno veterans I talked to 20 or 30 years ago, many who have since died, gave me a slightly different interpretation of Umno's history. It may be true that Umno came into being because of the Malayan Union. However, in the beginning, Umno only opposed the Malayan Union and did not really fight for Merdeka.
You need to research the many different opinions and views as to the events of the 1940s and 1950s to understand the big picture. Umno was a party of mainly the 'upper class' Malays. These Malays were what we would call 'orang istana' or courtiers. In short, they were feudal Malays.
People ask me as to why I say that those who opposed the Malayan Union were upper class Malays. Well, just look at the photographs of the Umno demonstration in front of the Majestic Hotel in 1946 and see how these people were dressed. In those days, more than 60 years ago, only the 'orang kebanyakan' (elite) dressed in that manner. The masses dressed very differently.
It was the socialist and republican Malays who spearheaded the fight for Merdeka. And, of course, these Malays were anti-colonialists, the direct opposite of the feudal Malays who, because of their feudalistic tendencies, had no problems with colonialism just as long as the rulers had a place in the bigger scheme of things (and this was why they opposed the Malayan Union: because the power and position of the rulers would be eroded).
When the British realised that Malaya was in danger of going the militant route, especially with Chin Peng and the Communist Party of Malaya being fiercely anti-British and anti-Colonialism, the British decided to work with the less-militant Umno. It was safer to negotiate Merdeka with Umno than risk Merdeka being taken by force like in Indonesia, Philippines, etc., where Merdeka also meant nationalising foreign or colonial interests.
Britain was almost bankrupted by the war, and with 30% of Britain's economy dependent on Malaya, it could not afford a bloody Merdeka followed by nationalising of British interests in Malaya. Hence it was in the British interest to 'sort out' Merdeka with Umno than allow the communists, socialists, republicans, etc., to grab power by force.
No doubt Umno's version of its history and its opposition to the Malayan Union and Merdeka, etc., are not entirely wrong. But it is a more complex story and not as straightforward as we are being led to believe. The 'main plot' may be correct but there are still many 'sub-plots' that people do not talk about. And history is not just about the main plot.
History is probably one of the most unpopular subjects in school. So most Malaysians do not care much for history. But knowing our history is very important because unless you know the past you will not understand the present.
And this is why Malaysians argue over issues such as the Social Contract, Article 153, the Monarchy, Bahasa Malaysia, the New Economic Policy, citizenship, and so on -- because they do not know their history. If you understood the history behind all these issues, you could probably have a more balanced and tolerant view and not go into one extreme or the other.
So how will history judge Dr Mahathir with regards to the Sabah illegal immigrants issue? As I said, it all depends on who is writing this history.
Many years down the road the Islamists will talk about the attempted 'Christianisation' of Sabah and how the PBS government of Sabah led by Pairin Kitingan tried to erode the power of Islam and the Muslims in Sabah (plus plotted for Sabah to leave Malaysia -- which was why his brother was detained under the Internal Security Act).
They will talk about how the Vatican helped finance this program by channelling the funding through the Philippines. They will also talk about how the identity cards of Muslim immigrants in Sabah were confiscated and the immigrants kicked out while Christians from the Philippines were brought in and given identity cards in a move to dilute the Muslim population and increase the Christian population.
Dr Mahathir will be touted as the man who 'saved' Islam by establishing a secret operation headquartered in Kampong Pandan in Kuala Lumpur that issued identity cards to Muslim immigrants in Sabah in a move to counter the move that Pairin was making. Hence, through the effort of Dr Mahathir, the Christian plot with the backing of the Philippines and the Vatican was thwarted and Sabah remained a Muslim state and part of Malaysia instead of being turned into a Christian or independent state.
This will, of course, depend on who will be given the task of writing or rewriting history. But if I were to be given that job I will know exactly how to do it to make Dr Mahathir appear the hero and the saviour of Islam. Some people will reject this version of history as a fairy tale, of course, but many, the Islamists in particular, will accept this as the gospel. After all, history is not always about facts but about what you want to believe.
Are people really that gullible? Of course they are. All you need to do is to look at the history of the many religions and see how people will believe the most ridiculous stories and accept them as the Gospel or God's truth. People normally believe what they are comfortable in believing rather than what is credible. And that is why many people have a religious belief even though not a single of these beliefs can be proven.
If people can regard religion as historical fact instead of doctrine, not a single religious belief can pass the acid test because there are no facts in religion. But that is not how we have been indoctrinated. And because that is what religion is, indoctrination, we have been taught to believe the most implausible stories and take them at face value.
So, how will the future generation judge Dr Mahathir with regards to Sabah? Well, they will judge him according to what their beliefs are. And if they believe that Dr Mahathir is a traitor that is what they will believe. But if they believe that Dr Mahathir is the saviour of Islam that, too, is what they will believe. The truth is not always important in cases involving religion, emotion and sentiments.
Gen Y, a force to be reckoned with
Posted: 12 Sep 2013 04:12 PM PDT
(The Malaysian Times) - GENERATION Y is a generation that has arrived. Popularly referred to as the Generation Y, Gen Y for short, those born between the early 1980s and early 2000s are variously labeled as being self-centred and egotistical, but at the same time also open-minded and vocal.
Technologically-savvy, this generation has a high penchant for information technology (IT), computers, internet, mobiles and smart phones and myriad forms of modern gizmos including I Pads, Tabs and what have you. 

These young people use social media extensively for communicating and networking, and have embraced platforms like Facebook, Twitter and other chatting applications, reported Bernama.

MERDEKA SPIRIT   

Referring to the Merdeka Day that Malaysians recently celebrated, Psychology lecturer Karen Tan, who herself belongs to the same Gen Y agreed that for some youngsters, Aug 31 is merely a public holiday.

According to Tan, most of them grew up without much understanding about what the day meant.

We reflect how our family members react to this very special day. This means that with the passage of time, most people's understanding of the significance of our Independence Day celebration has been declining.

"This started way before Gen Y and I personally think it would only become worse in the future," she said.

She also commented that although the Gen Y learnt about the history of the nation, but the way they were exposed to it was not effective.

For most of the students, she added, 'Sejarah' (history) is the least preferred subject.

"It is a subject associated with boredom, uninspiring, heavy with facts (with lots of name and dates to remember) and so forth.

"Sad to say, as far as Gen Y was concerned, we went through an education system that did not promote the appreciation of Merdeka Day celebration," Tan said.    

HIGH ASPIRATIONS

Amaraa Reyna Arunan and Olivia Eloise James belong to this Gen Y, also called the Millennial Generation (The Millennials). Born in the mid-1990s, they are both students of a premier college located in an upscale neighbourhood of Sri Hartamas near here. 

Amaraa, who wanted to become a psychiatrist, is the eldest of three siblings, and devotes part of her free time for charity work despite her heavy college workload.

She is involved with charitable organisations such as The Befrienders, Makna Cancer Foundation and Make A Wish Foundation, Malaysia.

At the same time, Amaraa also loves ice-skating and, in fact, has won many medals in local and international tournaments.

Her college mate, Olivia, plans to pursue law upon completing her Cambridge A-Level programme.

This petite soft-spoken lass from Kota Kinabalu, Sabah, places a high emphasis on self-discipline, a principle she embraced after returning a prefect score for five straight years during her secondary school.

Also the eldest of three siblings, Olivia told Bernama that if she gets a chance to study law abroad, she would still return home.

I want to contribute to my country in my capacity as a lawyer instead of staying in other people's country," said Olivia.    

AWARE OF ISSUES   

Unlike what some people think, today's youth are very much involved with the current issues, with what is happening around them, and in the world.

"We are, in fact, standing up for what we believe in and creating awareness about issues such as environment, diseases and even politics.

"My involvement in various charity organisations is my way of contributing to the society and the country.

"Each one of us has to contribute because this way, we will be able to buildstrong foundations for our country. For example, by helping the poor, we are breaking the cycle of poverty," Amaraa explained.

As for Olivia, studies keep her occupied for most of the time but she still keeps in touch with the current issues by following postings and discussions on social media, particularly facebook.

She spoke to this writer about some of the issues discussed intensely on facebook, such as the 'Black Out Incident' during the 13th General Election and news reports about school children eating in the changing room.

"Certain issues can go viral on facebook. It goes to show how powerful facebook is. The young people tend to believe the information posted on it. If some people find that the information is incorrect, they can correct it by their own posts," she said.

Both Amaraa and Olivia are looking forward to the next General Election, and to exercise their right as first time voters.

"The Gen Y youth are well aware of the political situation and I am very hopeful that our votes will be able to usher in a better tomorrow for all Malaysians," Amaraa said.

As for Olivia, choosing the right candidate, the right leader would be crucial.

"I want my wakil rakyat to focus more on education," Olivia echoed her feelings.     

INFLUENCE OF TECHNOLOGY    

Psychology lecturer Karen Tan said many studies and experts maintain that Gen Y was, in fact, collaborative, talented and open-minded by its very nature.     

Personally, she said Gen Y members are fast movers focused on short-termsuccess.

"We are engaged, committed and prepared to work as hard as the previous generation did. We are technology savvy but still value face-to-face interaction with others.

"This is particularly true when it comes to performance, career discussion, spending quality time with friends and discussing or dealing with serious issues in life when personal interaction is still the preferred method," she said.

According to Tan, from the psychological point of view, the technological development has changed the way the Gen Y lives and thinks.     

"The Gen Y is the first generation to have grown up with personal computers and internet. This enables us to expose ourselves to another culture in an easy and convenient way. Hence, we are more accepting and open minded in general," she added.

Tan concurred that the Gen Y's reliance on social media for information does have a huge impact on their judgment.

"Since we cannot stop any individual to search for information through various social media, I would say it is very important to make sure that we get the right information from the right source. To do this, education seems the best avenue," she said.    

CARE FOR THE NATION    

Contrary to some beliefs, The Millennials absolutely love the country as much as the previous generation.

Tan justified her statement by referring to the increase in the Gen Y's participation in the 13th General Election held in May this year, a clear indication of their concern about the nation.

"As I have mentioned, The Millennials do things differently compared to their predecessors. We would act as soon as we see the significance of it and know that we could do something to change the future.

"I think the best way to tackle Gen Y, if the politicians or the government indeed want to win their votes, is to do what they preach," she said, adding that mere rewards are no longer a good enough strategy as the percentage of educated adults was increasing as time goes by.
Court orders blogger Papa Gomo to pay RM500,000 damages in defamation suit
Posted: 12 Sep 2013 03:44 PM PDT
(The Malaysian Insider) - Pro-Umno blogger Papa Gomo has to pay a businessman RM500,000 in damages over a defamation suit, the Kuala Lumpur High Court ruled today.
The ruling was made after the court identified Papa Gomo as Wan Muhammad Azri Wan Deris (pic).
Businessman Abdul Razak Mohd Noor filed a RM10 million defamation suit against Papa Gomo, claiming that the blogger had implied he was a liar who earned millions of ringgit from the 1998 Commonwealth Games held in Kuala Lumpur.
In his ruling today, Judicial Commissioner Vazeer Alam Mydin Meera ordered Papa Gomo to pay RM200,000 in general damages and RM300,000 in exemplary damages.
He also granted an injunction to stop Papa Gomo from further defaming Abdul Razak.
Vazeer also ordered Papa Gomo to pay the businessman RM50,000 in costs.
In his judgment, Vazeer said Papa Gomo was not remorseful of his actions and this was reflected in his conduct when he testified in the defamation trial.
He said he hoped the award would serve as a lesson to bloggers who uploaded defamatory articles in anonymity.
Virgin, Selangor state agency launch mobile prepaid service
Posted: 12 Sep 2013 03:26 PM PDT
(The Sun Daily) - Virgin Mobile MEA (Middle East & Africa), an associate company of Richard Branson's UK-based Virgin Group, has launched its mobile prepaid service FRiENDi in Malaysia with 30% partner Kumpulan Perangsang Selangor Bhd, with the promise of cheaper rates to set itself apart from more established rivals in an already saturated and competitive market.
According to Malaysian Communications and Multimedia Commission mobile penetration rate was at 143.4% in the second quarter of 2013.
"We are very excited to enter the Malaysian mobile market with FRiENDi mobile, and with the Virgin Mobile global experience we are introducing customer benefits not available in Malaysia until today,'' FRiENDi mobile Malaysia CEO Jonathan Marchbank said in a statement yesterday.
"With our low rates for local and international calls, per second charging after the first minute, and the unique lifetime validity, we expect to be warmly received by the Malaysian mobile customers, and we look forward to serve all our new customers," he added.
FRiENDi claimed it is different from its competitors in the way it charges for phone calls, going by seconds instead of minutes.
For example, a FRiENDi mobile customer which makes a call for 2 minutes and 1 second will only pay for 2 minutes and 1 second. Current practice rounds up the seconds to the next minute when it come to billing.
FRiENDi claims that this method alone would enable customers to save up to 40% on their mobile phone costs depending on the duration and destination of the call.
Other features of the new prepaid service include, 30-days validity extension for every call, SMS, data consumption or reload made by the customer and a wide range of smaller internet access packages starting from as little as RM1.
The FRiENDi starter pack retails at RM5, that comes with RM5 credit. Top-ups are available from as little as RM3, or as much as RM100.
FRiENDi mobile has distribution network of 1,500 dealers across Malaysia, with plans for expansion.
Posted: 12 Sep 2013 02:52 PM PDT
The survey makes it quite clear that, for most Singaporeans, race and religion still matters. But let us not be fixated by them. We all have multiple identities, with context determining when one identity is more relevant at any given time.
Let us see, rather, how we can further strengthen our civic identity as Singaporeans — this must be the over-arching identity that takes precedence. Let us endeavour to appreciate and celebrate our commonalities, even as we manage the differences. 
Eugene KB Tan, todayonline.com 
Independent Singapore was born out of the political quest for civic identity and loyalty to trump narrow sectarian identities. But are we now sleepwalking to disharmony, even as we continue to affirm the value of multiracialism in Singapore?
This provocative question is pertinent in light of the findings from Indicators of Racial and Religious Harmony, a joint Institute of Policy Studies and OnePeople.sg survey. The survey is probably the most comprehensive study on the state of ethnic relations here: Generally healthy, although there are areas of concern to pay attention to.
After close to 50 years of nation building, multiracialism cannot be just a mere slogan or a factual descriptor of the presence of different races. It has to be about the fundamental commitment to fair and equal treatment of all races at all levels of society. Beyond our laws, public policies and institutions being race-blind, Singaporeans have to be committed to these values.
The survey demonstrated that we did well in indicators that had a strong public sphere/space element. However, we did not do as well in indicators that had a closer nexus to the private sphere and how we viewed Singaporeans of other races.
TENSIONS CAN BE HEALTHY 
Singaporeans appreciate and value social harmony, denominated in the survey by the absence of inter-racial and religious tension. But this premium on harmony need not mean that there must always be an absence of disagreements and unhappiness, which are inevitable in our heterogeneous society in the throes of socio-economic transformation.
Unless it poses a clear and present danger, tension can be healthy and should not be seen as something that needs suppressing. The process of managing conflict is important: How we seek to restore equilibrium can either be instrumental (harmony at all cost) or purposive — in the latter, we strive to improve our understanding and attend to the underlying causes of tension.
Don't get me wrong — harmony is to be preferred over conflict. But let us not valorise harmony such that tension is portrayed solely as a threat. This prevents us from using it as an opportunity for meaningful engagement.
TOLERANCE IS FRAGILE
Have we learnt the lessons of multiracialism and harmony well, but without having imbibed the core values of multiracialism?
The four indicators where we did not fare as well (but still positive overall) suggest a lack of meaningful engagement or interest in colour-blindness, intercultural understanding and interaction.
If our harmony is built on tolerance only, then our ethnic relations are fragile and might not withstand severe stresses, such as in the event of a terrorist attack or a prolonged economic crisis.
As such, we should be concerned about the minority perception of exclusion and discrimination in our society. For example, close to 20 per cent of respondents believed that Indians and Malays had to work harder compared to other races to have a basic, decent life in Singapore.
Slightly more than 30 per cent of respondents believed that Indians and Malays had to work harder to reach top positions in their organisations. The undermining of our meritocratic ethos subverts our multiracial credentials.
A robust multiracialism is predicated on our having cross-cutting ties. It is worrying that only 45 per cent of respondents had at least one close friend of another race.
What is astonishing is that almost 80 per cent of respondents either somewhat agree, or agree/strongly agree that when they know a person's race, they have a good idea of what some of their behaviour and views are like!
Collectively, these findings suggest that we know how to conduct ourselves in the public sphere that is aligned with the multiracial stance. But, in the private sphere, the innermost thoughts and values that we hold may imperil multiracialism, since they invariably affect how we will act, particularly in a crisis.
It is these enclaves of closed minds — in which we seek to exclude others who are different or to exclude ourselves from others — that will work against the endeavour to build a cohesive society. We really need to go beyond tolerance and forbearance to seek genuine understanding and protection of Singapore's diversity.
Read more at : http://www.todayonline.com/singapore/sleepwalking-disharmony
Posted: 12 Sep 2013 02:37 PM PDT
This is cruel, inhuman and a degrading treatment for a country. A nation is not judged by its skyscrapers but by how its prisoners are treated.
by P Uthayakumar
After a "very difficult" trial and having lost confidence, on June 5, 2013 from the dock of the Kuala Lumpur Sessions Court before Judge Ahmad Zamzani Mohd Zain, I had made my stand that in protest against the circumstances of the court proceedings and in protest against Umno's institutional racist policies victimising the Indian poor, I decided not to continue with my defence (after two days), calling of any of my (scores of) witnesses, nor will I close my case submit or mitigate or apply for a stay of execution pending an appeal to the High Court. My four (4) applications to recuse this judge was dismissed by the very same judge, almost all of documents criticising the government were rejected as evidence.
The Sedition charge dated Dec 11, 2007 overlaps with my nine ISA charges dated Dec 13, 2007 (seven directly) and therefore amounts to double jeopardy, ie punishment twice for the same offence.
The vindictiveness of the Umno government shows even after I was officially invited but had refused to meet Prime Minister Najib Tun Razak in the 'eve' of the 13th general election. If I had done so and had put my personal interest above the Indian poor, I would have also been a minister, if not a deputy minister, like a certain sacked Hindraf leader who had betrayed the cause and the Indian poor.
In the first three weeks, I was put in a less harsh hospital wing as I am a diabetic, frequently in need of insulin injection. My daily routine was after the 7am roll call, I will take a half an hour brisk walk at the adjoining field. Then I will bathe, have my breakfast and sit cross legged to do my reading while enjoying the morning fresh air.
When the weather gets hotter, I go inside the ward, sit under the fan and continue with my reading and writing. At 5pm I again go for my half hour brisk walk and rest at the open field, staring at the sky and enjoying the last few minutes of fresh air for the day. The ward gets locked up at 6pm. Thereafter I have my evening bathe, I have dinner at the hospital bed and continue with my writing.
The prison authorities watched my every move and probably felt that I was not suffering my jail time enough. So they decided to throw me into the harsh jail conditions at the notorious Block K (AB,) which is controlled by a group of young Malay gangsters.
They shout and are always rude. They mistreat their fellow inmates for the smallest things, by making prisoners sit under the hot sun for hours etc. punishing and 'disciplining' prisoners for even talking among themselves. At times, prisoners are forced to sit on the ground head down and hands clutched to the knees for hours under the hot sun, like the Nazi era war criminals and watched silently by the prison wardens.
The prison warden's job is made easy by this 'outsourcing'. In return, these gangsters, masquerading as trainers (jurulatih), reign supreme in prison by extorting from prisoners some of the monthly groceries their loved ones buy for them, right under the eyes of prison wardens and officers. These gangsters also get to stay out beyond the lock-up rules of 6pm and enjoy 'perks' like watching television and getting free massage in the cells from other prisoners.
On Aug 2, 2013, a prisoner was brought right in front of me and was beaten up with a three feet long and one inch thick cane for having two blankets, the second one used as a pillow (pillows are denied in prison unlike in Kamunting Prison).
This was a message to me for complaining to my family and lawyers. Prisoners, on entering Kajang Prison, were denied tooth brush, tooth paste, soap and washing soap, pail and dipper, towel etc. The prison wardens tell them to 'pandai-pandai' , which means, beg from the other prisoners. In my cell, I am forced to sit on the floor and lean against the wall and sleep on the cold cement floor on a one inch thin foam mattress for over 23 hours a day, literally under solitary confinement.
Despite having no authority, prisoners are caned and beaten up almost daily for not wearing shirts, talking and etc. Except for the 7am morning roll call and lunch time, I am forced to remain in my 12' x 12' feet cell as I am detained among 506 other violent criminals like murderers and armed robbers.
Despite my ailment, my diet still consists of rice porridge or sweet bread for breakfast, rice for lunch and sweet bread and sweet sambal or gravy for dinner. I am also now denied the right to exercise. In effect, my diabetes got worse. My notes to my lawyers and medical notes have been confiscated.
In the first full month at Blok K (AB), and despite my repeated requests for a chair because of my prolapsed disk conditions were denied. This came even after having given to the prison hospital three Specialist Medical Reports including two (2) MRI reports the chair. My leg got swollen and both legs became numb. Only after telling the prisons authorities that I risk being paralysed did they take me to a hospital.
And after seeing four different doctors in that month and persistently complaining of severe pain was I finally given a chair. But on the the fourth visit, despite showing prison officers my swollen leg, the prison doctor had refused to send me to the Kajang General Hospital. He told me that he has no powers to do so and that only the Prison Director is empowered to do so even when it is a medical problem.
When I complained to my wife, they had the audacity to warn me against it as my weekly telephone calls are recorded and it would thereafter be withdrawn, monthly family visits denied and that I would be put in the dark room in full solitary confinement.
The prison authorities also denied my follow-up treatment at Hospital University Kebangsaan Malaysia (HUKM) on Aug 1, 2013 to see my consultant neurosurgeon despite my lawyers having written to them.
Death in custody
Once, the clogged up drain in the bathroom caused me to accidentally slip and fall, causing me to fracture my right index finger. When I complained to the duty ASP that what would have happened if I had hit my head and something had happened to me, his reply was merely there would be "no more problems after that" (as I would have died). When I had related this reply to three Senior Prison Superintendents, they too laughed as if it was a common "prison joke".
It has been two months now. I still cannot brush my teeth using my right index finger as it is still painful. Request for an X-Ray was denied. My present cell is infested with mosquitoes. Despite numerous complaints, no fogging was done. Up to 30 Hindraf supporters used to visit my cell in day but now they are stopped form even talking to me. Some prisoners are even punished for speaking to me. I am not even allowed to exercise in a safe place.
Apart from me, there are others who are also receiving cruel treatment from the prisons authority. Mohana Sundram (32) was given seven strokes of the cane for CBT and within over one week became paralysed waist downwards. Amin Rashid (55) became paralysed in prison because of a viral attack. Selvagunalan became blind in prison because of severe diabetes and Baharuddin having served 30 years full life sentence was forced to serve another two (2) years (but sentenced in 1992) for escaping from prison.
King Wants Spread Of Syiah Ideology Addressed, Says Kedah Mufti
Posted: 12 Sep 2013 02:34 PM PDT
(Bernama) - The Yang di-Pertuan Agong, Tuanku Abdul Halim Mu'adzam Shah, wants all quarters to pool their resources to address the spread of the Syiah ideology in the country, according to Kedah Mufti Datuk Syeikh Mohamad Baderuddin Ahmad.
He said the Yang di-Pertuan Agong related this matter to him when His Majesty, who is the Sultan of Kedah, granted him an audience at the Istana Anak Bukit yesterday.
Syeikh Mohamad Baderuddin said His Majesty expressed concern over the increasingly serious spread of the Syiah ideology in Malaysia, including in Kedah, although the ideology had been prohibited in the country.
Tuanku Abdul Halim also said that severe penalties should be imposed on those found to spread the ideology and attempt to erode the faith of Sunnah followers in the country, he said.
Syeikh Mohamad Baderuddin spoke to reporters after delivering a keynote address at a seminar for northern zone tertiary institutions on addressing the Syiah issue in Malaysia, here, today.
Syeikh Mohamad Baderuddin said youngsters were among those easily drawn to the Syiah ideology because it purportedly offered money and overseas trips.
"Such enticement can win over the youngsters to the Syiah ideology. The youngsters are also captivated by the allure of the 'nikah mutaah' (temporary marriage) besides the trips to countries administered by Syiah leaders.
"All these are merely to draw more people to be Syiah followers," he said.
Malaysia's Biggest Fund Buying Stocks as Foreigners Sell
Posted: 12 Sep 2013 02:26 PM PDT
(Bloomberg) - Malaysia's largest pension fund said it was a net buyer of the nation's stocks during recent declines as foreign investors cut their holdings.
The Employees Provident Fund, which manages more than $170 billion of assets, bought good quality and fundamentally sound shares, Mohamad Nasir Ab. Latif, deputy chief executive officer of the fund, said in an e-mail interview yesterday. The FTSE Bursa Malaysia KLCI Index fell 6.8 percent from its July 24 record through Aug. 28 before rebounding 4.8 percent. The gauge slid 0.4 percent as of 11:11 a.m. in Kuala Lumpur.
"Being the biggest investor in Malaysia, we view any market extremes as opportunity for us to rebalance our portfolio for continuous return and risk diversification," Kuala Lumpur-based Mohamad Nasir said. "We believe Malaysia is in a stronger footing forward and we expect investors' interest to come back to this region, especially the emerging countries."
Malaysia's second-biggest pension fund Kumpulan Wang Persaraan (Diperbadankan),Thailand's Government Pension Fund and Indonesia's state retirement scheme PT Jamsostek have also said they bought local equities during the recent regional market rout, triggered by concerns over the U.S. potentially tapering its monetary stimulus. The four Southeast Asian funds manage a combined $229 billion of assets.
The KLCI index traded for 14.9 times earnings estimates for the next 12 months on Aug. 28, the lowest level since April, and was valued at 15.6 times today, data compiled by Bloomberg show. Foreigners sold 6.8 billion ringgit ($2.1 billion) of Malaysian stocks in August, exchange data showed. 
Read more at : http://www.bloomberg.com/news/2013-09-12/malaysia-s-biggest-pension-fund-buying-stocks-as-foreigners-sell.html 
Terrorism in Southeast Asia and a new order
Posted: 12 Sep 2013 02:21 PM PDT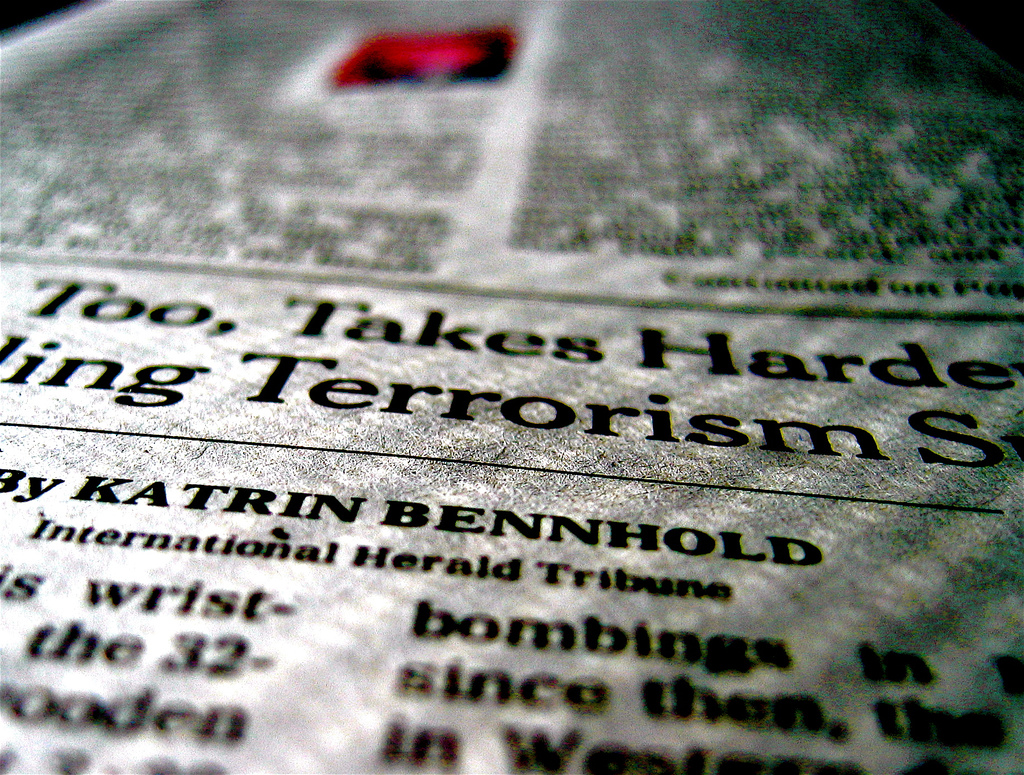 The influence of radicalisation is also incited in the literary world where implications and just cause of jihad is propagated. Religious justifications are easily available on websites and this will give more sympathy to individuals and diaspora groups who may support militant Islamist fighting for a just cause.
Andrin Raj, Fz.com 
ISLAMIST terrorist groups in Southeast Asia grew over the last two decades and Jemaah Islamiyah, the main terrorist group, spearheaded the rise in extremist groups in the region. 
The leader of Jemaah Islamiyah – Abu Bakar Bashir – is Emir and head of Jemaah Islamiyah in Southeast Asia and is currently in prison for involvement in terrorist operations. 
Jemaah Islamiyah was established in Malaysia by Abu Bakar Bashir when he escaped the ruling dictatorship of the Sukarno administration. After his return to Indonesia in the early seventies, his leadership created an extensive network operating in Southeast Asia today with four Mantiqi's established and operating in the region. 
Jemaah Islamiyah was able to recruit, educate, indoctrinate and train Islamist Jihad groups. These Mantiqi's were headed by regional leaders under the leadership of Abu Bakar.
Evidence clearly shows that since 2002 there has been some 360 extremist and radical groups operating freely in Indonesia. Over the years these groups have grown within the states of Southeast Asia spanning Indonesia, Malaysia, Philippines and Brunei. 
Today there are about 500 Islamist Jihadist groups operating in the region. These groups have spurred from affiliated groups loyal to Jemaah Islamiyah and Al Qaeda; to individual groups with no direct affiliation to any international terrorist groups. Nevertheless, their sympathy is in direct actions of these international groupings.
Today, these groups are suspected to have spread all around the Southeast Asia region with individual movements operating on their own and with no support structure from the main groups.
An example of one such movement in Indonesia where the plot was foiled by the Police Detachment 88 is the Good Friday or the Christ Cathedral plan to blow up the gas pipeline that ran through near the church grounds. 
Pepi Fernando is just one of the new faces of terror groups in the uprising in Southeast Asia. Although Jemaah Islamiyah plays a lead role in the region, these new faces of terror is quickly becoming real in Indonesia and the region.
The new faces of terrorism in the region are young people who have no direct contact with any terrorist figures or any affiliations to Islamist groups. 
What is transpiring is frightening as the Southeast Asian governments are not addressing the issues constructively. 
Extremist and radical groups are growing in the region and there seem to be a downplay on these groups from the governments of Southeast Asia for fear of discrediting Islam. These individual groups have evidently been indoctrinated in universities or colleges where manipulation of works and teachings of ulamas and lecturers have been identified.
It is also staggering to know that these individuals have no militia or any physical training in terrorist tactics. Their training has been the internet where Al Qaeda public relations propaganda websites have been a source of new and increasingly dangerous training facility. 
A propaganda magazine that is published in the website clearly shows how easy it is to get training on using an AK47. Hence other training sites are available for bomb-making and so forth which can be downloaded with an ease are available today on the internet.
Current terror threats are even more complex in the region as there are more than 2000 students from the Southeast Asia region who are studying in countries tormented with terrorism. Countries such as Saudi Arabia, Pakistan, Yemen and certain Middle Eastern and African countries are potential indoctrination of terrorist modus operandi. 


Read more at: http://www.fz.com/content/andrin-raj-terrorism-southeast-asia-and-new-order#ixzz2ekOKcek4
FZ Says: Mahathir can sidestep RCI, but history will be his judge
Posted: 12 Sep 2013 02:15 PM PDT
However, while Mahathir may appear to be untouchable under the current circumstances no matter what the purported transgression is, his reputation in the eyes of a discerning section of the public is already sealed in view of the damaging information revealed through the latest RCI.


by Fz.com
IT IS a travesty of justice that former prime minister Tun Dr Mahathir Mohamad can appear before the Royal Commission of Inquiry (RCI) into the illegal immigrants problem in Sabah and deny any knowledge of 'Project IC', the so-called exercise to issue citizenship to these immigrants, during his eventful tenure at the helm of the government.
Mahathir has cast a long shadow over the country during his 22-year rule of Malaysia, and the episode where Sabah's illegal immigrants were issued identity cards in a protracted operation that has changed the state's electoral demographics is just one of a list of scandals that have tainted his administration.
The travesty arises because the institutions of governance as they exist in Malaysia are largely neutered and are incapable of rectifying the weaknesses that prevent the rule of law from operating effectively.
Considering the grave political, social and security implications of the irregular citizenship exercise, it is absurd that the commission is not empowered to establish the culpability of the main protagonists and to order definite remedies, including the punishment of the perpetrators and seizure of records to get to the bottom of the matter.
Instead, the commission's scope is so limited as to be pathetic, confined to investigating various dimensions of the social, administrative and political issues that surround the problem, in a manner more befitting of a research project rather than the country's highest investigative forum that is dedicated to the pursuit of truth and justice.
In the light of this, it is no wonder that Mahathir could respond to the questions of Commission Chairman Tan Sri Steve Shim Lip Keong on Wednesday by saying that he could not remember key announcements on the matter by senior members of his administration.
Perhaps more than anyone else who ought to know what exactly took place during his premiership, Mahathir must be very well aware that the RCI is not empowered to seek anything more than he was willing to divulge to it.
The former prime minister's testimony this week is in many ways a reminder of an earlier fiasco, when he took to the witness stand during the RCI into the VK Lingam videotape scandal in 2008 concerning the alleged interference of the executive in the appointment of the judiciary.
In that episode too, gaps in the chain of accountability have allowed Mahathir and other protagonists in the scandal to remain untouched.
These examples of the country's paralysis in the face of grave abuses of power are unfortunately just the tip of the iceberg. The unremitting misuse of public office for political and personal ends could, and have, filled many volumes.


Read more at: http://www.fz.com/content/fz-says-mahathir-can-sidestep-rci-history-will-be-his-judge#ixzz2ekMvYjPV
Posted: 12 Sep 2013 01:12 PM PDT
I believe more Malaysians, especially the Chinese, should show their trust in the Prime Minister if we want to help him be more effective. Sometimes we are unsure if he will be bolder if we give him undivided support, but if he really were an extremist then he would not have even bothered to try out the 1Malaysia idea.

Zaid Ibrahim, The Star 
To give moderate politics a chance to succeed in this country, we have to espouse the principles on which this nation was founded.

ON Sept 16, we will reach the 50th year in the life of this nation. It's an opportune moment for us to reflect on things that have happened, and more importantly, on things that are in store for our children and future generations.

In all this time, we have seen leaders with many accomplishments and mediocre ones who did little during their time in power, leaders we could be proud of and those who did wrong for the country. We have seen major policy changes that brought about prosperity and peace, as well as those that sowed the seeds of disunity and hatred.

In short, we have witnessed an exciting 50 years of political and economic development in this peaceful country, and which can only get better if we all play our part .

It's not for me to tell you what things are important enough for you to ponder, what you should stand up for and who you should support. I will not even try to set out the important issues for the country as I believe you know them well. I can only give you my own perspective.

What is most precious to me is this country's character. Malaysia must remain a free, just and liberal democracy governed by the rule of law. Democracy is not just about the freedom to choose our leaders – the leaders we elect must reciprocate by recognising the rights and freedom of Malaysia's citizens, as mandated by our Constitution.

Malaysia must also remain a business-friendly economy; where the Government does not allow only GLCs to own precious assets but instead encourages individuals to prosper; where hard work, risk-taking and innovation are rewarded.

A true democracy is not simply the rule of the majority, but the rule of everyone regardless of their race, religion or beliefs, all of which must be protected and provided for in equal measure. All peaceful and prosperous nations in the modern world share these attributes and characteristics.

Today, we have strong advocates of religious theocracy making inroads into our political system. Never before have we had our public policies become the subject of approval of religious clerics. This is a trend we have to resist.

The values that form the bedrock of the nation are usually those that are acceptable to all communities. This must remain the basis of our public policies. All Malaysians must be brave to speak up and defend the values they believe in and cherish. Unless we fight for freedom and for our rights, no one will give them to us for free. Nothing is free.

We have powerful oligarchs influencing policy and that makes it important for the rest of us citizens to put forth our stand so this country can mature peacefully. They must not be allowed to "bully" us like bringing in foreigners to "balance the scale", as is evident from the public inquiry in Sabah.

These oligarchs create the mistaken impression that the country and the bumiputra are under attack, which justifies any means taken to address this perceived problem. This approach has enabled them to seize large economic benefits for their own interests at the expense of others.

No other independent nation has created this culture of fear or demonised its own citizens as blatantly as we have done.

No nation has institutionalised discrimination – both in racial and religious matters – as vigorously as we have.

And it could be that the worst is yet to come. So we have a fight on our hands.

The only way out for us now is to be together so we can reverse these trends. We need to collectively espouse with conviction the principles on which this nation was founded. This is the only option available to us as right-thinking Malaysians looking for a way to give moderate policies the chance to succeed in this country.

Like so many of you, I have been critical of the Prime Minister for many years. I had hoped he would be forceful and courageous enough to bring our country back from the excesses of the past. I had hoped he would reform Umno's core beliefs and uphold the good values of its earlier leaders. Still, he is doing his best and deserves our support.

On reflection, it's always easier to criticise others when we are not in the hot seat ourselves. He is a reformer who needed to pace his efforts lest he became another victim of his own party. He believes in most of the things we want for the country to move forward, but it's much more difficult to implement policies when there are equally powerful forces at work to slow him down or even derail him.

I believe that beneath his skin he is a liberal and a democrat, despite his Umno theatrics that reject pluralism. He will not bring about racial discord nor will he condone racist politics. He will not issue ICs to foreigners to win elections. He is a moderate, which is rare for a Malay leader still holding power in Umno. His economic plans deserve support despite huge implementation problems that are sure to unfold in the coming years.

His administration's Education Blueprint is comprehensive. Although the results are still unknown, he has recognised the problems of having a poor education system. This is a major step forward after so many years of neglect.

He has repealed some of the preventive detention laws and that is proof of his commitment to human rights. He even tried to establish the Equal Opportunities Commission under the New Economic Model, although he has had to backtrack. This is a man who must walk the tightrope at all times and you have to be in Umno to fully appreciate the difficulties he faces.

I believe more Malaysians, especially the Chinese, should show their trust in the Prime Minister if we want to help him be more effective. Sometimes we are unsure if he will be bolder if we give him undivided support, but if he really were an extremist then he would not have even bothered to try out the 1Malaysia idea.

He would have embraced Perkasa and all its dangerously chauvinistic and exclusionary ideas in totality.

It's understandable that we want to see him distance himself from everything that is negative in his own party and take action to address his departmental heads and advisers in certain media. We hope he will be more firm with them.
Posted: 12 Sep 2013 12:53 PM PDT
The new digital meter runs faster and electricity bills have doubled for the 30 million people of Malaysia. 
Gomez Chia 
For already a year now, many houses have been forced to install the digital Meters. Many consumers complained. But until now, nothing is done. TNB, like a dictator said the old analog meters read electricity wrongly and the new digital meters read electricity accurately. Case closed. No more news on it.
 
But many people, especially old people, are suffering paying double the charges from what they were paying for years. Most old people were paying RM100 to RM150 per month. Immediately after the digital meters were installed, their bills became exactly double at RM300. These old people complained but the dictator TNB just said, "Too bad".
 
We all know many old people suffering paying high bills. I personally know an old couple in their 80s living with their maid but every month paying RM300 electric bills. Where got logic? Some more, they just use ONLY one air con from 10pm to 6am, no swimming pool, just an ordinary house. Prior to installing the digital meters, they were paying RM100 per month for the past 10 years.
 
If what TNB says is true that for the past 20 years, all our analog meters were faulty and reading inaccurately, TNB needs to be sued. This is because, they got the nation used to thinking that that was the electricity rate and standard of living in Malaysia. You cannot suddenly tell the people of Malaysia that the 30 million people of Malaysia was living in a false world of cheap electricity. It is your fault. TNB created this false world for the people.
 
But we all know that is sheer lies. The new digital meter runs faster and electricity bills have doubled for the 30 million people of Malaysia. Many old people are suffering to pay such bills because their pensions have not grown that much over the years. We all know it is the subsidy to the crony IPPs that is the main problem. But yet, nothing is being done by the government. Why? Because TNB is largly owned by Khazanah Nasional. So why would the government mess up their free extra money from the rakyat? This is the problem of privatization. It is not really private when TNB is largely owned by Khazanah, EPF, PNB and all the large GLC companies. No wonder the government of Malaysia is not hearing the pleas and cries of the old people in Malaysia suffering paying their new digital metered TNB bills.
 
Government of Malaysia, please do something about this. You have ignored the issue for one year. Swept it under the carpet. Its time for you to curb the crony IPPs' revenue and unfair contracts. Is a handful of people (cronies) more important that 30 million people?
Kredit: www.malaysia-today.net