Klik GAMBAR Dibawah Untuk Lebih Info
Sumber Asal Berita :-
---
The importance of Malay entrepreneurship
Posted: 15 Sep 2013 09:01 AM PDT
KTemoc Konsiders 
UMNO's Saifuddin Abdullah has been a regrettable victim of the indiscriminately blind ABU campaign which benefited undeserved blokes like someone in Gombak but only hurt a good Malaysian like Saifuddin Abdullah.
We need more people like Saifuddin Abdullah, especially in UMNO, not just because he's a good man but we don't want any coalition, even Pakatan, to be too powerful to the extent it has a 2/3 majority in parliament, which can then temptingly lead to unscrupulous and sinister constitutional amendments.
Today the Malay Mail Online reported Saifuddin Abdullah stating that the 
Creation of Bumiputera entrepreneurs [is] a must
.
I fully agree with him. Why?
Please consider, our Malaysian population has a ethnic mix consisting mainly of 50% Malays (only 65% if we add in the non-Malay bumiputeras). Commonsense tells us we Malaysians won't enjoy a healthy social situation when 50% of the population are economically miles behind the generally better-off Chinese minority.
Of course I am talking in general terms where there are still Chinese and Indian poor and evidence of their terrible poverty, but the truth is that in general the Chinese have been doing quite okay.
The Indians have their problems, perhaps even far worse than the Malays; likewise with the non-Malay bumiputeras. 
Yes, the Malay nouveau riche which arose and is still arising overtly and obscenely obese from the UMNO gravy train have been an annoying distraction to and worse, for (not 'in') the eyes of the non-Malays, a sinister mask on the general poverty among the Malays.
Yes, we know some of them have expensive mansions, apartments, penthouses in London, Paris, New York and the Bahamas, etc, and they live opulent lives like the rich Saudis and Kuwaitis. But the general Malay community still struggle to eke out a decent living or enjoy facilities like electricity and tapped water or even safe bridges for their children to trek to schools - for example, read my 2006 posts:
(a) 
There are bridges & there are bridges!
(b) 
Kelantan's bridges of death
(c) 
Bloody No Light, Bloody No Water, Bloody Nonsense!
In fact the need to address the Malays' general poverty including uplift their economic well-being was (note the grammatical 'was') the objective of Tun Razak's original NEP.
But alas, someone with a humongous chip on his shoulder strayed songsang-ishly (perhaps gradually?) from that objective, turning the program of affirmative action into one of obsessively creating (come what may) an elite group of Malay billionaires, which in turn metamorphoses into get-rich-overnight cronyism, and which in turn explains the ultra feral racist politics that dominate UMNO party politics that I alluded to briefly in a previous post 
The blowjob story
.
Perhaps the songsang-ness of the so-called NEP in the last quarter century explains why Saifuddin commented wryly that:Unfortunately, we cannot rely on the current chambers or business organisations. We need to empower the young entrepreneurs or start-ups to group together and form new "communities" among them.
I perceive Saifuddin Abdullah's statement as one that essentially divorces hopes for Malay business entrepreneurship from being fostered under UMNO aegis and/or sponsorship which only feeds cronies.
Saifuddin Abdullah is the newly elected Chief Executive Officer of an NGO, Global Movement of Moderates (GMM), where he succinctly emphasized that the Malay new entrepreneurial community must be led by entrepreneurs, not just ordinary officials to ensure its effectiveness.
Does his proposal imply the Chinese entrepreneurs should lend a supporting hand? I hope so and I trust the response will be forthcoming and sincere, if not for anything but for the well-being of our future Malaysian society. Teach the Malay entrepreneurs how to fish rather than give them each a fish.
Read more at: http://ktemoc.blogspot.fr/2013/09/the-importance-of-malay-entrepreneurship.html 
26,213 washed plates break Guinness World Record
Posted: 15 Sep 2013 08:58 AM PDT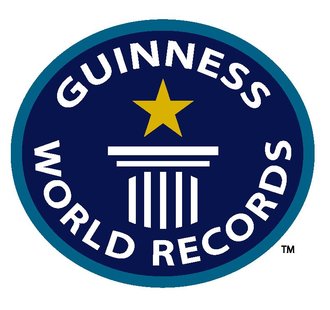 What Malaysia is good at: 
(The Star) - A total of 26,213 plates were washed using a single 800ml bottle of Joy Dishwashing Liquid yesterday, breaking the Guinness World Record for the "longest line of washed plates".
The feat, held at the Bukit Jalil National Stadium here, saw rows and rows of washed plates laid out around the running track of the stadium, which was verified by Guinness World Records representative Blythe Fitzwilliam as being 6.8km in length.
On hand to witness the record brea­king attempt was Minister in the Prime Minister's Department, Tan Sri Joseph Kurup, and Procter & Gamble's chief executive officer for Malaysia, Nicolas de La Giroday.
Kurup applauded P&G for the endeavour that allowed Malaysians from all walks to participate in creating a small piece of history
"This is the true spirit of our nation that we must cultivate, where people from different races and backgrounds come together as a single united front for a common cause," he said.
The previous record was achieved in India with fewer than 16,000 plates. 
At PAS ulama meet, cracks form that may fracture Pakatan
Posted: 14 Sep 2013 06:43 PM PDT
Yesterday's resolution calling for the party to return to its Islamic struggle and the strengthening of ulama leadership in the party — with a resolution for the president and his deputy to come from the faction — are signs that Islamic conservatism was making a return in PAS.
Syed Jaymal Zahiid, The Malay Mail
Deep-seated ideological differences within Pakatan Rakyat resurfaced yesterday when the influential ulama faction from PAS renewed calls for the Islamist party to relook ties with partner PKR and the federal opposition pact.

The call, ostensibly to protect the party's interest and mitigate an unnamed harm, was made as part of eight resolutions passed at a convention held by its clergy class in Kedah yesterday, during which it also called for PAS's two top posts to be reserved for the ulama.

The meeting, dubbed Multaqa Ulama Se-Malaysia (Convention of Malaysia's Ulama) further demanded that the members of the group be given government posts in PR-run states in an unprecedented move that suggests discontent over the lack of recognition accorded to a class that forms a powerful bloc in PAS.

"The Malaysian ulama multaqa... suggests that the co-operation with its allies in Pakatan Rakyat, especially PKR, is revised by the syura council and the PAS central committee through its given powers in a bid to protect our interests and contain and mitigate the negativity," read the resolution carried by the party's online organ, harakahdaily.com.

The resolution did not explain what it meant by "negativity" but party sources told The Malay Mail Online that the term was more than likely used in reference to the "Allah" controversy.

The "Allah" row first erupted in 2008 when the Home Ministry threatened to ban a Christian newspaper permit for using the Arabic term to describe the Catholic god, prompting the Catholic Church to sue the government for violating its Constitutional rights.

A 2009 High Court decision upholding the Catholic Church's constitutional right to use the word "Allah" had shocked Muslims who considered the word to only refer to their God. It also led to Malaysia's worst religious strife, with houses of worship throughout the country coming under attack.

The matter is currently before the Court of Appeal.

Both PKR and the DAP, two other component parties in PR, had supported the right of non-Muslims to use the Arabic word that they argued predates Islam.

But PAS was divided on the issue, with the ulama claiming "Allah" as the exclusive rights of Muslim while the party's progressives thought otherwise.

The quagmire had subjected PAS to intense attack by political rivals who accused the party of deviating from Islamic teachings and compromising its Islamist credentials for political expediency.

The assault intensified in the run up to the May 5 general election. In the aftermath, PAS, the oldest opposition party in PR with a membership far surpassing that of its allies, won only 21 seats, seven less than what it garnered in Election 2008.

Among the casualties suffered by PAS in the 13th general elections were the defeat of several of its progressive leaders, including deputy president Mohamad Sabu who lost the Pendang race in his homestate of Kedah and vice-president Salahuddin Ayub who was defeated in Pengerang, Johor.

Party sources said the defeat could push the ulama back into the forefront of PAS leadership in a move that could jeopardise the party's relation with its allies in PR.

Yesterday's resolution calling for the party to return to its Islamic struggle and the strengthening of ulama leadership in the party — with a resolution for the president and his deputy to come from the faction — are signs that Islamic conservatism was making a return in PAS.

"Yes it is possible but we have to see if the grassroots would accept this," said a party leader who spoke on condition of anonymity.

In the last party polls, PAS grassroots overwhelmingly supported the progressives at the ulama faction's expense, in a tactical move aimed at garnering more non-Malay support in the 13th general election.

The party is scheduled hold its party elections in November and internal sources say the outcome could determine not only PAS's, but also PR's future.
Race-based policies pushing away non-Malay voters, MCA says
Posted: 14 Sep 2013 06:40 PM PDT
(MM) - Umno's expansion of pro-Bumiputera policies may pay dividends for the Malay party but this will come at the expense of its non-Malay partners in the Barisan Nasional (BN) coalition, the MCA said today.
With support from Malaysia's minorities already on the wane in previous two general elections, MCA president Datuk Seri Dr Chua Soi Lek today warned that more race-based affirmative action will only make the uphill task of winning back the section's support even harder.

"Any policy, even if by perception, to sideline non-Bumiputera makes it difficult for non-Bumiputera parties in BN to get support from the non-Bumiputera and this is the dilemma facing MCA, MIC, Gerakan and SUPP.

"That is why DAP will always continue to do well by exploiting this issue to the non-Bumiputera," he told The Malay Mail Online in a phone interview.

Although Dr Chua said he understood Prime Minister Datuk Seri Najib Razak's motives for the announcement ― to reward the Bumiputera for their support in the general election and appease Umno critics ― and acknowledged the lack of support from non-Malays for BN, he explained that the extension of policies that operate along racial lines will only be detrimental to the country.

"… in the long term, any policy in Malaysia should be based on needs and meritocracy rather than ethnic lines, as it will not be healthy for nation building," he said.

He stressed that even if such policies are based on needs and targeted at lower income groups, the Bumiputera community will still ultimately benefit the most by virtue of them making up 68 per cent of Malaysians.

Separately, MCA Youth chief Datuk Dr Wee Ka Siong said government policies should be based on needs and merits, instead of ethnicity, taking aim directly at the slew of additional pro-Bumiputera affirmative action announced yesterday.

"The formulation of any affirmative action policies should benefit all across the board and not just intended to uplift a community from a particular ethnicity," he said in a statement today.

Wee warned that race-based policies will have "far-reaching consequences" if adopted in the long term.

"For our country's policies to achieve absolute equality is probably still a distant ideal but the federal government should at least be fair and reasonable.

"While strengthening the competitiveness of the Malay community, the government should simultaneously focus on the lower classes of all other ethnicities," he said.

Wee pointed out that the prime minister had launched National Key Result Areas (NKRAs) with accompanying Key Performance Indicators (KPI) to boost Malaysia's economy as a whole.

"This concept must be sustained and must not be substituted with race-based performance indicators.

"If the original performance-based initiative is ignored, this will cause competitiveness to be lost and runs counter to its original aims," he said, echoing economists' concerns that the prime minister was sacrificing the country's ability to be competitive, in order to fortify his position in the BN lynchpin.

MIC vice-president Datuk S. K. Devamany, however, was unperturbed by the new Bumiputera agenda unveiled yesterday, saying parts of the New Economic Model (NEM) was applicable to Malaysia's minorities.

"He is empowering the Bumiputera group and will empower the non-Bumis as well, and we expect him as the prime minister to do that and I'm sure he will," he told The Malay Mail Online over the phone.

Devamany also expressed belief that Najib will announce aid and benefits for minority groups when he tables Budget 2014 on October 25.

"For me, the manifestation of the budget will be a more balanced view of the nation's expenditure," he said.

"We want to know what the prime minister has for other races as well."

Najib yesterday unveiled a revamped NEM that is set to offer the Bumiputera community access to over RM30 billion in loans, aid and contracts in a move that political observers say was taken with an eye on the upcoming Umno party election. 
Independence pact safeguards Malay, Bumiputeras
Posted: 14 Sep 2013 06:37 PM PDT
(Bernama) - Prime Minister Najib Tun Razak, who upholds the seven 'Wills' of the nine Malay Rulers, said the 'Wills' are very clear and cannot be disputed.
"The Wills are very clear," said Najib, who is also Umno president, when announcing measures to empower Bumiputeras' economy yesterday.

In pursuing Bumiputeras' interests and their unending struggles, Najib quoted the seven Wills governing the independence agreement to establish a federation.

Najib said the 'Will' states the equity and ownership of the Malays and was later expanded to the Bumiputeras with the joining of Sabah and Sarawak when Malaysia was formed 50 years ago.

Najib, who is also the Finance Minister, announced five main strategies to empower Bumiputeras economy, covering human capital, equity ownership, non-finance asset ownership, entrepreneurship and service delivery.

The Bumiputeras, who made up 67.9 per cent of the 27.4 million Malaysia's population, must be the core of the national agenda and cannot be denied by anyone, Najib said.

"Hence, any national initiative that does not take into account or ignore the Malays or Bumiputera agenda is unfair and unjust," he said.

Najib said since independence all planning and economic policies for the Malays and Bumiputeras by the government were drawn up based on the racial composition of the plural society.

"In principle, this practice has been accepted as a social contract all this while by all Malaysians as was agreed to by our founding fathers of this nation.

"They were protected by the Federal Constitution," he added.

Najib also touched on the Malaysia Day celebrations in Sabah and Sarawak on Monday, Sept 16.

"Day after tomorrow (Sept 16), with the permission of God, we'll celebrate our country's 50th annivesary, Malaysia's Golden Jubilee celebrations.

"God willing, I will attend the celebrations in Kuching and Kota Kinabalu," he said.

Najib said the joining of Sabah and Sarawak to form Malaysia was "something we should to grateful to God."

"Since the country attained independenc on Aug 31, 1957, the people have been living in harmony and united. Sabah and Sarawak joined Peninsular Malaysia on Sept 16, 1963, to form Malaysia.

"Praise be to God, with Sabah and Sarawak becoming part of Malaysia, has brought millions of blessings to our beloved nation, he said.

Najib said Malaysia has been recognised as 30th most peaceful and stable nation in the world with multiracial Malaysians living in harmony.

"That's how significant and unique Malaysia is," he added. 
DAP man concurs Pemantau's findings of no foreign voters, blackouts
Posted: 14 Sep 2013 06:29 PM PDT
A DAP leader concurs with Pemantau's finding that there were no incidences of foreign voters or power failure at polling stations during GE13. 
Lisa J. Ariffin, FMT
DAP Election Strategist Ong Kian Ming today concurred with citizen monitoring group Pemantau's findings that there were no incidences of Bangladeshi voters or power blackouts at the polling centres under its observation during the 13th general election.
Ong told FMT today that he was not aware of any foreign voters or blackouts during the national polls in May, but said his party has yet to issue an official stand on the issue.
When asked to comment on Pemantau's findings, he said: "As far as I know, there were no foreign voters and blackouts so I concur with their view."
Ong, however, would not comment on the other areas and added that, "there were no such incidences in my constituency."
Previously, Pemantau reportedly said it did not find irregularities such as power failures and foreign voters in the 87 parliamentary seats that it observed.
"There are reports which say Bentong (constituency) suffered a blackout (during the counting of ballots). When I checked with my colleagues, I was told there was no blackout," he said, adding that this supported Pemantau's findings.
Ong had avoided the question of Pakatan Rakyat supremo Anwar Ibrahim's claim that there were certain documents that proved there were Bangladeshis, Filipinos and Indonesians who were brought in by Barisan Nasional as voters.
Cheating, but not in the form of foreign voters or blackouts
Meanwhile, a PAS leader who refused to be named told FMT that cheating had "definitely" occurred during GE13, but "not through foreign voters or blackouts."
"It would have been very difficult to cheat using foreign voters and blackouts. They cheated through other ways such as (using) an electoral role which is not clean, and through ballot counting," he said without elaborating.
On Friday, Bersih steering committee member Maria Chin Abdullah confirmed that there was no power failure when asked if observers had witnessed any blackouts as alleged by Pakatan Rakyat as well as numerous commentators on the social media after the GE.
She also told FMT that: "We also didn't know about these foreign voters. There were several reports of that but we didn't see any."
1 billion reasons Idris Jusoh was ousted
Posted: 14 Sep 2013 05:43 PM PDT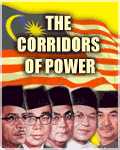 The truth is, Idris Jusoh wanted to put a ceiling of only RM200 million to His Highness the Sultan of Terengganu's new palace on Bukit Cendering while Ahmad Said was prepared to spend more than RM1 billion. Hence, of course, His Highness the Sultan prefers Ahmad Said to Idris Jusoh as the Menteri Besar.
THE CORRIDORS OF POWER
Raja Petra Kamarudin
Idris Jusoh was the Menteri Besar of Terengganu for only one term from March 2004 to March 2008. Before March 2004, Tok Guru Hadi Awang, the PAS President, was the Menteri Besar, for also one term.
In March 2008, Ahmad Said replaced Idris Jusoh as the Menteri Besar and in May this year he was given a second term. And that can be considered as a great mystery to most people who personally know both Idris Jusoh and Ahmad Said because Idris Jusoh is intelligent (for Umno standards) while Ahmad Said is a nitwit (even for Umno standards).
In fact, Idris Jusoh is quite popular with the Umno members in Terengganu. Ahmad Said, as most of us already know, is not. (Remember the 'natang' anti-palace demonstration in 2008?)
In the May general election this year, Barisan Nasional won four parliament seats and the opposition also won four. Hence it was a 'hung parliament'. Of the 32 state seats, the opposition won 15 and Barisan Nasional 17.
Then the state assemblyman for Besut died soon after that. And if PAS had managed to win that seat in the by-election that followed, the opposition would have controlled 16 state seats against Barisan Nasional's 16 -- another 'hung state parliament' situation -- which probably meant that Terengganu may have needed to hold a new state election.
But Umno managed to retain the Besut state seat mainly due to Idris Jusoh. In fact, the one parliament seat and four state seats in Besut are Umno strongholds because of Idris Jusoh. If not because of Idris Jusoh, Terengganu would now be under opposition control.
So why is Ahmad Said and not Idris Jusoh the Menteri Besar of Terengganu? And why was Idris Jusoh removed after only one term while Ahmad Said was given a second term? And who was the person behind this?
The thing is, Idris Jusoh is not popular with His Highness the Sultan of Terengganu while Ahmad said is. And history has shown us that any Menteri Besar who is not popular with the Sultan does not get to serve a second term or even get to complete one term, never mind from which state it may be.
The common perception is that His Highness is pissed with Idris Jusoh big-time because of Tun Abdullah Ahmad Badawi's and Patrick Lim's RM20 million a year money-wasting Monsoon Cup (which we reported about yesterday HERE). That, of course, is the spin.
The truth is, Idris Jusoh wanted to put a ceiling of only RM200 million to His Highness the Sultan of Terengganu's new palace on Bukit Cendering while Ahmad Said was prepared to spend more than RM1 billion. Hence, of course, His Highness the Sultan prefers Ahmad Said to Idris Jusoh as the Menteri Besar.
And the bill, I was told, has already touched RM1 billion and has not stopped there. The bills are still coming in and with joy and glee Ahmad Said is approving all and every additional bill that comes in for payment. The front door of the palace alone costs RM350,000, an amount that could pay for the education of hundreds of poor fishermen and farmer children.
Well, Terengganu is the second richest state in Malaysia although its people are the second poorest. Hence they can afford a palace in excess of RM1 billion, which costs even more than the new Agong's palace in the federal capital of Malaysia. And as long as Ahmad Said continues to approve all the bills plus dishes out mining and timber land to His Highness the Sultan's friends and family members of his consort then he may yet be the longest serving Menteri Besar in Terengganu -- unless the state falls to the opposition in the next general election.
The Terengganu people know what is going on and they are angry and watching. And if Terengganu falls into the hands of the opposition come the next general election then Prime Minister Najib Tun Razak has only himself to blame for allowing the Menteri Besar to spend billions on wastages such as palaces and dish out hundreds of millions in mining and timber concessions to the palace and those cronies within the palace circle.
Let it be known that Najib has been warned and he ignores this warning at his own peril.
Ahmad Said
Idris Jusoh
Umno members in Terengganu were outraged that Ahmad Said replaced Idris Jusoh as the Menteri Besar
******************************************
New Bukit Chendering Royal Palace named 'Syarqiyyah' Palace
(NST) - The new Bukit Chendering Royal Palace was officially named 'Syarqiyyah' Palace, meaning 'Permata Timur' or 'Jewel of the East'.
Menteri Besar Datuk Seri Ahmad Said announced the name consented by Terengganu ruler Sultan Mizan Zainal Abidin during the palace's name officiation and flag raising ceremony held at the palace complex in Chendering here today.
Accompanying Ahmad were the state executive council members and state Speaker Mohd Zubir Embong.
In the morning event that started with prayers recitation and the 'adzan', state secretary Datuk Mazlan Ngah presented the Sultan's personal flag to Ahmad before it is was brought forward and hoisted up by eight policemen, with the Terengganu state anthem 'Selamat Sultan' playing alongside.
Located about 10km from the state capital, the new palace complex which is still under construction is expected to be completed by June next year. 
State Public Works Department director Datuk Shafii Mohamad said the palace project which started in November, 2006, involved a three-hectare area from the whole 42 hectares of the palace complex site.
Ahmad Said welcoming His Highness the Sultan of Terengganu to his new RM1 billion palace (pictures below)
Pas nafi ada usaha singkir Mat Sabu
Posted: 14 Sep 2013 02:09 PM PDT
(Sinar Harian) - Pas menafikan wujud gerakan dalam parti itu untuk menyingkirkan timbalan presiden, Mohamad Sabu apabila ada cadangan mahukan jawatan tertinggi dipilih dari kalangan ulama.
Presidennya, Datuk Seri Abdul Hadi Awang berkata, tanggapan itu hanya sekadar pandangan, dan bertegas tiada usaha berkenaan berlaku.

"Tidak ada gerakan seperti dimaksudkan. Perkara seperti ini bukan baru dalam parti, sebelum ini pun ada pertandingan antara ulama dan bukan ulama untuk jawatan tertinggi," katanya pada sidang media, selepas perasmian penutup Multaqa Ulama Semalaysia, di Kompleks Pas Kedah, Kota Sarang Semut, semalam.

Mengulas ketetapan Dewan Ulama Pas Pusat yang mengeluarkan resolusi, antaranya mahu jawatan presiden dan timbalan diisi golongan ulama, termasuk jawatan naib presiden juga wajar dipertimbang untuk golongan itu, Abdul Hadi berkata, perwakilan yang akan menentukannya kelak.

"Dewan Ulamak adalah satu badan dalam Pas, namun keputusan kelak terserah kepada perwakilan dari seluruh negara," katanya.

Ditanya sama ada beliau menyokong saranan agar kedua-dua jawatan tertinggi tidak dipertandingkan, Abdul Hadi tetap menyerahkan kepada kebijaksanaan perwakilan.

"Saya serah pada ahli untuk buat pertimbangan. Saya sendiri tidak tahu sama ada dicalonkan kelak, jika ya, saya akan tunaikan amanah. Kita terikat pada perlembagaan dan jawatan ini terbuka untuk dipertandingkan," katanya.         

Mengulas cadangan Ketua Dewan Ulama Pas Pusat, Datuk Harun Taib yang mahu tahaaluf siyaasi (muafakat politik) bersama PKR dan DAP dikaji semula, Abdul Hadi menyifatkan ia bukan perkara luar biasa.

"Ini adat dalam politik, kita mestilah kaji setiap perjalanan. Kita hanya mahu kaji untuk kuatkan lagi muafakat, kita akan terus bersama dalam PR dan tiada kemungkinan untuk keluar daripada pakatan itu," katanya.

Menurutnya,  Pas akan tetap bersama PKR dan DAP membentuk pakatan yang dipersetujui bersama.
PKR terbuka dengan kajian politik Pas
Posted: 14 Sep 2013 02:06 PM PDT
(Sinar Harian) - PKR menyatakan keterbukaannya terhadap syor Dewan Ulama Pas untuk mengkaji semula kerjasama politik (tahaluf siasi) dengan parti reformasi itu.
Setiausaha Agungnya, Datuk Saifuddin Nasution berkata, kajian itu adalah cadangan daripada sayap parti dan ia tidak akan menggugat kerjasama yang sedia ada dalam PR.

Menurutnya, PKR akan terus komited menjalinkan kerjasama politik seperti yang telah dipersetujui oleh tiga parti perikatan PR iaitu DAP, PKR dan Pas.

"Itu hanya keputusan daripada sayap parti, kita akan respon untuk keputusan daripada pucuk pimpinan Pas secara total sahaja bukan Pemuda dan sebagainya.

"Kita berpegang kepada apa yang telah dipersetujui dalam perjanjian kerjasama PR. Jadi tidak timbul untuk PKR juga untuk mengkaji semula kerjasama politik itu.

"Kita akan terus komited untuk bekerjasama dengan Pas dalam PR, apabila kita telah diberi kepercayaan oleh rakyat melalui undi popular pada PRU lalu," katanya kepada Sinar Harian Online, hari ini.

Semalam, Ketua Dewan Ulama Pas, Datuk Harun Taib mencadangkan supaya kerjasama politik di antara perlu PKR dikaji semula.

"Amat wajar sekali tahaluf siasi bersama PKR ini dikaji setelah berlaku perkara-perkara yang boleh melemahkan Pas dan merosakkan hubungan di dalam tahaluf siasi," katanya.

Dalam perkembangan berkaitan, Ketua Pemuda Pas, Nasruddin Hassan menyokong supaya tahaluf siasi wajar dikaji semula.

Nasrudin yang dipetik sebagai berkata, sekiranya hasil kajian itu mendapati tahaluf siasi yang berlangsung selama empat tahun lepas tidak menepati syarat yang telah digariskan oleh para alim ulama Islam dan mendatangkan keburukan atau kemudaratan buat perjuangan Islam yang didokong oleh Pas maka haram tahaluf itu diteruskan.

Mengulas perkara sama, Saifuddin yang juga bekas Ahli Parlimen Kubang Kerian itu berkata, parti perikatan itu akan terus berpegang kepada konsensi yang telah dipersetujui PR.
Jangan tadbir kerajaan seperti mengurus khairat kematian
Posted: 14 Sep 2013 01:53 PM PDT
DAP telah gagal untuk membuktikan yang parti itu adalah 'multiracial' dalam PRU yang lalu. Yang nyata parti itu tetap parti Cina dan jangan ada yang menafikannya. DAP tidak boleh menyorok di sebalik telunjuk atau disebalik pelita yang terang.
Aspan Alias 
BN khususnya UMNO perlu kembali kepada asas (basic) politik sebenarnya yang telah membezakan kejayaan dahulu dengan kegagalannya sekarang ini. Tidak munasabah tidak ada kelainannya jika tidak ada perbezaan dahulu dan sekarang. Jika ia sama seperti dahulu masakan sekarang keadaan rakyat tidak seindah dahulu.
Benar, lain dahulu lain sekarang, dan keadaan berbeza tetapi asas perjuangannya jangan sekali-kali berubah. Ia mesti berdasarkan kepada menjaga perpaduan kaum dan mengisi kemerdekaan negara dengan pembangunan rakyatnya secara menyeluruh yang berpandukan kepada budaya dan identiti negara dan rakyat yang kukuh.
Tetapi faktor penyebab kenapa dahulu kita berjaya  perlu diperkaya dan diperkuatkan, itu merupakan tuntutan zaman dan waktunya. Sebenarya budaya kehidupan termasuk budaya politik merupakan faktor yang terpenting. Apabila perubahan kepada budaya itu berlaku maka kita semua harus bertanggungjawab dengan perbezaan dengan dahulu itu, kerana itu adalah hasil dari perbuatan dan perlakuan kita sendiri.
Hidup ini termasuk politik mesti mempunyai nilai dan 'virtues' yang selari dengan keadaan rakyat dan dalam kes negara kita ini, budaya itulah yang difahami dengan baik oleh pemimpin-pemimpin dahulu seperti Onn Jaafar, Tunku Abdul Rahman, Razak dan Hussein. Asas kita bersatu diantara semua kaum contohnya, ia terlandas kepada asas yang sangat sempit dan tidak boleh dianjak dan dialih dengan mudah jika kita mahu perpaduan itu terus menerus wujud dan mengamankan kehidupan kita semua.
Tetapi oleh kerana kita dipimpin oleh seorang atau kumpulan pemimpin yang kononnya hendak melakukan semua perkara semasa pemerintahannya, maka isu moral dan nilai serta adab dan adat yang ada kepada kita diketepikan maka kita terimalah badainya sekarang ini. Setiap kaum dan bangsa ada adat dan cara hidupnya sendiri.
Bermula dari kepimpinan lapan puluhan, semuanya ini telah diubah diatas nama kemajuan dan kemodenan. Kita hilangkan identiti kita sendiri. Menganjak dan mengalih 'paradigm' yang dilakukan oleh Mahathir dahulu memulakan perbezaan keadaan siasah negara kita. Mengalih dan menganjak budaya siasah kita itu telah menghilangkan segala sahsiah politik kita dan ia telah menjadikan rakyat lupa kepada nilai dan 'virtues' yang baik yang ada dikalangan bangsa-bangsa dinegara ini.
Jika kita baca dan lihat Bab3 Perlembagaan parti pemerintah UMNO itu pun tidak terlaksana. Dalam Bab itu telah nyata ditulis yang budaya rakyat mestilah budaya keperbilangan kaum yang berteraskan kepada kebudayaan Melayu. Malahan pemimpin-pemimpin besar pun ada yang belum pun terbaca Bab ini dan tidak pun memahami kandungan Perlembagaan parti yang telah menjadikan masing-masing pemimpin yang bernama dan bergelar.
Itu sebenarnya penyakit yang dihadapi oleh siasah negara kita hasil dari peralihan 'paradigm' yang sangat sensitif itu. Maka wujudlah masalah dalam mana kerajaan terpaksa melakukan tindakan tanpa perancangan dan tindakan mereka selalu dilakukan secara 'ad hoc'. Masalah tidak diselesaikan dengan perancangan yang betul. Pembayaran BRIM, bayaran 'one offs' kepada beberapa sektor awam itu semua tindakan 'ad hoc' tanpa perancangan tersusun. Semuanya ini merupakan tindakan menghilangkan sakit tetapi tidak pernah berusaha menghilangkan penyakit yang menghinggapi negara.
Semuanya tidak terancang sehinggakan terpaksa memujuk kaum India dengan berbelanja puluhan dan ratusan juta ringgit untuk sekolah Tamil dan berbagai-bagai lagi dorongan untuk kaum India. Begitu juga dengan sekolah jenis kebangsaan Cina yang disogok dengan pemberian dan peruntukan secara 'ad hoc' semata-mata kerana hendak membeli jiwa dan raga kaum Cina dalam setiap pilihanraya.
Berbelanja secara 'impulsive' ini membebankan rakyat. Jumlahnya berbillion-billion ringgit. Kita bernasib baik kerana kita ada Petronas yang ditubuhkan oleh pimpinan masa dulu yang sentiasa dijadikan sumber kewangan bagi kerajaan berbelanja seperti membelanjakan wang datok nenek mereka sendiri. Selain dari itu sumber wang rakyat yang lain seperti KWSP dan KWAP (Kumpulan Wang Amanah Pencen) dan yang lain-lain terpaksa menjadi bahan gadaian untuk kepentingan politik parti yang kian hari kian lemah.
Sumber kekayaan dari Petronas itu jika ada di negara Scandinavia atau negara Eropah yang lain kita tidak dapat bayangkan bagaimana kemajuan negara-negara tersebut. Tanpa sumber asli seperti minyak itu pun negara-negara tersebut telah menjadi negara yang mempunyai pe kapita pendapat yang lebih tinggi dari negara G8 sendiri. Disebaliknya disebalik kekayaan yang kita ada kita masih ketinggalan dengan banyak negara, waimma dari negara-negara jiran kita sendiri.
Cara Najib dan barisan pimpinannya berbelanja tidak memerlukan orang yang cerdas. Sesiapa yang diberikan kuasa seperti itu boleh berbelanja. Bak kata setengah orang, 'nothing to shout about'. Pengurusan kerajaan bukannya seperti pengurusan khairat kematian. Bagi Najib, wang yang dibelanjakan itu bukannya wang beliau, tetapi wang itu adalah wang rakyat. Kerana apa keadaan ini berlaku? Jawapannya kerana mereka bukannya 'planners' atau perancang yang berkemampuan. Itu sebab semuanya dilakukan kerana kepentingan politik peribadi dan kepartian masing-masing.
Apabila negara di urus secara tidak tersusun dan baik, maka wujud kesan sampingan seperti rasuah dan penyalahgunaan kuasa yang berterusan tanpa had. Di tambah pula dengan kefakiran jiwa kepimpinan itu maka rasuah menjadi cara hidup dan siasah negara.
Politik menjadi kacau bilau dan parti-parti politik yang mana sekali pun tidak dapat diyakini. Kekeruhan perhubungan diantara kaum semakin menjadi-jadi dan polarisasi kaum bertambah nyata. Tidak ada satu kaum pun mempunyai rasa percaya dan mempercayai diantara satu dengan lain.
Posted: 14 Sep 2013 01:46 PM PDT
The fact that Najib is willing to make Azalina the head of a GLC says it all. It has never been Najib's concern that his cronies are ill-experienced to head an organisation. 
Jeswan Kaur, FMT  
On Aug 22 former Puteri Umno head Azalina Othman Said announced that she was contesting the Wanita Umno chief post as she wanted to rejuvenate the movement.
"This is in line with Umno president (Datuk Seri) Najib Tun Razak's drive to transform and revitalise Umno.
"If elected, I plan to bring some changes and approaches to the Wanita wing as I don't want to see a tsunami of young people against Umno in the 14th general election.
"The party's polls this time around is a healthy competition to ensure that Umno remains relevant to the Malays," Azalina had said after being interviewed on BernamaTV's Hello Malaysia programme.
She added that Umno needed new leaders to guide the younger generation to embrace the party's struggles.
Azalina, the Pengerang MP and Umno division chief even rebutted claims that her intention to contest could cause a split in the party.
"Only those who are afraid and have lost faith and self confidence are negative when faced with a challenge," said on a Faecbook posting on Aug 21, responding to claims by Shahrizat's supporters that a contest for the No 1 post would disunite members.
Shahrizat had wrestled the Umno Wanita top post from her one-time boss Rafidah Aziz in 2009.
But 20 days after Azalina spoke of 'rejuvenating' Wanita Umno, the lawyer-turned-politician made an about turn, saying she was backing out of the coming Wanita Umno race.
The reason? A government-linked-company (GLC) top post carrot dangled by premier Najib in return for Shahrizat staying put as the Women Umno head.
Azalina's hidden agenda
On the Facebook page "Azalina Othman Said for Wanita UMNO", set up in July this year presumably in conjunction with her contest bid, Azalina, the former Youth and Sports Minister said she made her decision from the "advice" she received.
"Kpd semua kawan2, keputusan atas dinasihati. Tq," she wrote. (Translation: To all my friends, decision made as advised. Thank you)
The so-called 'advice' was actually an offer by Najib for Azalina to head a GLC in lieu of her refusal to take Shahrizat on for the Wanita Umno top post.
Not only that, Azalina it seems would also be gunning for an Umno supreme council post.
A lucrative GLC deal compared to the run-of-the-mill Umno politics – the shrewd Azalina chose the obvious.
It is apparent that Azalina was never truly interested in rejuvenating or resuscitating Wanita Umno. She however was more interested in bringing Shahrizat down and working her way back into the folds of Putrajaya.
Had the 'fate' of Wanita Umno been Azalina's agenda, she would have been appalled at the offer made by Najib for her to forgo her desire to challenge Shahrizat in return for an advantageous GLC deal.
Claims by Azalina supporters that she is a party loyalist and has Umno's best interest at heart is simply gibberish, going by the fact that Azalina did not bat an eye in welcoming the pact devised by Najib.
If it was all about achieving a personal agenda, Azalina should not go about feigning care for the party. And neither should any other politician display a similar superficial concern for Umno and reflect disappointment over Azalina's decision not to compete against Shahrizat.
Najib might assume he is on a win-win situation by having 'thwarted' Azalina's plan to challenge Shahrizat but the premier forgets that the rakyat stands witness to all his machiavellian ways.
Khairy aims to make Umno Youth more centrist
Posted: 14 Sep 2013 01:29 PM PDT
(The Star) - Khairy Jamaluddin, who looks set to be returned unopposed as Umno Youth chief, will use his second term to cultivate a more centrist approach for the wing that has traditionally been a pressure group.
He said that being vocal in expressing right-wing sentiment in defending the interests of the party was no longer appropriate.
"I am trying to change the DNA of Umno Youth from being mostly right-wing and Malay-centric to a more centrist wing that focuses on issues and their solutions," Khairy said in an interview.
With nominations due on Saturday, Khairy has yet to be challenged in the post that he won in the 2009 polls, beating Datuk Mukhriz Tun Mahathir and former Selangor Mentri Besar Datuk Seri Dr Mohd Khir Toyo.
Khairy stressed that he would not compromise on the party's core struggle to uphold the interests of Islam, the Malays and the country.
"We will still fight to empower the Malay community, protect the sanctity of Islam and defend this country, but the way we do this must be different," he said.
One plan he has to re-orientate the wing is to set up a "finishing school" to groom potential young leaders who will be identified from the ranks of Umno Youth and Puteri Umno and from among new members still studying in universities.
The finishing school will expose the members to what Khairy calls "the new politics" and will train them on topics such as human rights, media relations and the social media.
"Whatever I can do to change the DNA of Umno Youth I will do in this last term and one way I want to do it is by rewriting our political education training module for use in the finishing school," he said.
He added that both the Umno president and deputy president had agreed to the proposal to set up the finishing school which will be headed by supreme council member Datuk Saifuddin Abdullah.
The 37-year-old Khairy admitted that his approach to politics has not gone down well with conservatives in the party who accuse him of being too liberal in his outlook.
"I get called all sorts of names, but I think this is the way forward. If I get a second term I will be 41 years old at the end of it, which is just the right age for me to leave Umno Youth."
"What I want to do is make sure the changes I am making remain in place after I am gone."
On the contest for the Umno Youth deputy chief post, Khairy said he supported all four candidates and would accept anyone whom the delegates chose to be his right hand man.
Kredit: www.malaysia-today.net