Klik GAMBAR Dibawah Untuk Lebih Info
Sumber Asal Berita :-
---
Posted: 20 Aug 2013 11:53 AM PDT
Why is Shahrizat so important or so powerful that both Najib and ex-prime minister Abdullah Ahmad Badawi had to confer her ministerial status, despite her losing the parliamentary seat, marred by the cow-gate scandal and not contesting in the 2013 General Election? 
Ng Ooi Cheng 
It was reported that UMNO's senior leader Shahrizat Abdul Jalil has been appointed Special Advisor to Prime Minister Najib on women and social development affairs, with ministerial status.
Why is Shahrizat so important or so powerful that both Najib and ex-prime minister Abdullah Ahmad Badawi had to confer her ministerial status, despite her losing the parliamentary seat, marred by the cow-gate scandal and not contesting in the 2013 General Election?
Shahrizat lost in the 2008 General Election, then was appointed special advisor to the Prime Minister with ministerial status before she was made a full minister through the appointment as Senator.
However, fate was not on her side with the exposure of the NFC (National Feedlot Corporation) scandal, which cost her the ministership and was not appointed as a candidate for the general election in May 2013.
And now, we hear that she is made an advisor again with ministerial status.
Is that an abuse of tax payers' money? Can't she find another job with her legal background and experience as minister? Does she have something that can decide the careers of prime ministers? Is she such an important contribution to the country?
There are interesting stories not told. 
Judicial decisions cannot be influenced by public opinion: Chief Justice
Posted: 20 Aug 2013 11:41 AM PDT
(Today Online) - Comments and observations are today posted freely on the Internet and print media, and while the judiciary should be aware of public sentiments, there is a "vital difference between the public interest and public opinion"
The task of dispensing a "just sentence" is now more challenging, with the expectations of a more discerning and vocal public, but judicial decisions cannot be dictated or influenced by public opinion, said Chief Justice Sundaresh Menon yesterday.
Comments and observations are today posted freely on the Internet and print media, and while the judiciary should be aware of public sentiments, there is a "vital difference between the public interest and public opinion", he said.
The Chief Justice made these remarks as he launched the third edition of a book that sets out sentencing principles, considerations and precedents from cases that have passed through the courts.
The previous edition of Practitioners' Library: Sentencing Principles in the Subordinate Courts was published in 2003 and there have since been major changes to the Penal Code and Criminal Procedure Code, with new offences created and prosecuted.
The third edition, with contributions by 27 District Court judges, comes in two volumes (S$535, available on LexisNexis' online bookstore).
Before such a tome became available, defence lawyers might have felt handicapped when going to court, not knowing about relevant cases that had not been recorded, said lawyer Amolat Singh.
"Now all the practitioners, judges and prosecutors are, in this sense, on the same page. Sometimes, we call this the 'great equaliser'," he said.
The book also helps lawyers' clients who may be wondering about the sort of punishment they would get.
"After we share this with them, very often, they actually take a step back, think about their case and, sometimes, they even decide to throw in the towel instead of wasting the court's time," said Mr Singh.
Read more at: http://www.todayonline.com/singapore/judicial-decisions-cannot-be-influenced-public-opinion-chief-justice 
King Of Jordan Abdullah II: Sectarian Violence Could Destroy Muslim World
Posted: 20 Aug 2013 11:38 AM PDT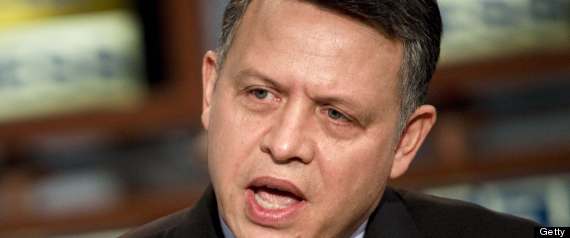 (Huffington Post) - "Majoritarian rule is not the essence of democracy because democracy is achieved when all share the feeling that they are truly represented. This is the essence of political consensus in Islam"
Jordan's king warned Tuesday that ethnic and sectarian violence sweeping across several Arab countries could lead to the "destruction" of the Muslim world.
Abdullah II's remarks came at a conference in the Jordanian capital of 100 religious scholars, both Sunni and Shiite, from 35 countries. Christian clergymen also attended the meeting, which is discussing how Muslim nations can adopt moderate policies and preserve civil liberties and human rights.
The civil war in neighboring Syria has taken on an increasingly sectarian tone, pitting predominantly Sunni rebels against a regime dominated by an offshoot of Shiism, which is allied with Shiite-majority Iran. Jordan is worried that the violence could spill across the border.
Read more at: http://www.huffingtonpost.com/2013/08/20/king-jordan-sectarian-violence-destroy-muslim-world_n_3784937.html 
After 1Malaysia falters, Putrajaya goes for "Endless Possibilities"
Posted: 20 Aug 2013 11:35 AM PDT
(TMI) - The 1Malaysia slogan with the tagline "People First. Performance Now" has been derided by its critics for being vague and had not brought Malaysians together 
If the first slogan doesn't quite catch fire, try again. Datuk Seri Najib Razak is set to launch a new branding approach for Malaysia, aimed at galvanising Malaysians after the fractious Election 2013.
The new campaign, called "Endless Possibilities", is slated for launch on September 17, a day after Malaysia celebrates the 50th anniversary of its founding, sources told The Malaysian Insider.
They said the "Endless Possibilities" slogan will now replace the 1Malaysia slogan that the prime minister had introduced when he first took office in April 2009. A new website -www.malaysia.my - has also been set up.
"The Endless Possibilities campaign had started earlier this year but the launch is on September 17. Ministers have been briefed on it," one source told The Malaysian Insider.
He said that Najib has been seen using a button badge of the "Endless Possibilities" logo, an endless spiral of intertwined M and Y in red, yellow and white on a blue background, together with the 1Malaysia logo button badge.
The 1Malaysia slogan with the tagline "People First. Performance Now" has been derided by its critics for being vague and had not brought Malaysians together, including former prime minister Tun Dr Mahathir Mohamad.
"I didn't define the concept very clearly, but that was by design," the prime minister had said in an interview last December.
Najib said he had decided it needed to have an "element of strategic ambiguity" when he introduced it three years ago so that the concept could be broadened to include other views from the public.
Read more at: http://www.themalaysianinsider.com/malaysia/article/after-1malaysia-falters-putrajaya-goes-for-endless-possibilities 
No vision upstairs and double vision on the road, that's AES for you
Posted: 20 Aug 2013 11:34 AM PDT
(TMI) - Which is more important? Supporting your political adviser who's been defending a couple of companies that lost RM100 million? Or holding faith with that person called the Malaysian, who voted you into office and expects you to protect his interests, always?
A simple poser for Prime Minister Datuk Seri Najib Razak. But a timely one, given the decision on Monday by the National Economic Advisory Council (NEAC) headed by him to allow the troubled Automated Enforcement System (AES) to continue, pending a complete study on it.
Question: what is a sign that government decision-making is ad hoc, hurried or just incompetent?
Answer: when it commissions a study on a project after the thing's been running for 11 months.
And yet there was Acting Transport Minister Datuk Seri Hishammuddin Hussein declaring that a final decision on the AES – a privatised speed-camera system for traffic control – would be made only after legal and other issues are thrashed out.
After all the layers of unhappiness about this privatisation project have been peeled away, this has been the most disturbing fact surrounding the AES.
It has the stench of a rush job. No thinking. No planning. No asking how motorists would react to having two systems of traffic cameras, one profit-driven and the other by the police.
Read more at: http://www.themalaysianinsider.com/malaysia/article/no-vision-upstairs-and-double-vision-on-the-road-thats-aes-for-you 
Malay DAP leaders: I will accept the outcome and the choice made
Posted: 20 Aug 2013 11:29 AM PDT
(The Star) - Malay DAP leaders who will contest in the coming fresh central executive committee (CEC) polls are leaving it to the delegates to decide their fate.
Senator Dr Ariffin S.M. Omar, who was among Malay leaders nominated but not elected previously, said he did not wish to speculate on his chances this time.
"I will accept the outcome and the choice made by delegates. It is not a matter of what I like or dislike," he said.
The former Universiti Pertahanan Nasional lecturer said he was new and not very well known when he first stood in the CEC polls last year.
"I had just been appointed a senator but I still received 400 votes, which is not bad," he added.
Initially, the eight Malay leaders who were among 66 candidates vying for the 20 central executive committee positions failed to get elected.
But after a recount, it was determined that Zairil Khir Johari had won a seat with 803 votes.
Ariffin was also subsequently appointed a DAP vice-chairman and into the CEC.
But the appointment cost Ariffin, 64, his position at the university, which had a policy barring one from holding positions in a political party.
"I knew perfectly well I had to resign or face the sack," he said.
Zairil, who is political secretary to Penang Chief Minister Lim Guan Eng, said he trusted the delegates would elect the best candidates regardless of race.
"The point is we want the best leaders and move away from the issue of race," said the 30-year-old Bukit Bendera MP, who last week said he would re-contest for a seat to prove that the initial contest was not fixed as alleged.
Johor DAP vice-chairman Ahmad Ton said it was up to the delegates on whether they wanted to elect him.
"I'm already 68 and have been a long-time member," said the veteran, who has been with the party since 1975.
The other Malay candidates who contested previously were Pahang deputy chairman Tengku Zulpuri Shah Raja Puji, Penang committee member Zulkifli Mohd Noor, Roseli Abdul Ghani, Desa Manjung branch chairman Solaiman Op Syed Ibrahim and Harun Ahmad.
On Saturday, party chairman Karpal Singh announced that the DAP would retain the same list of candidates and delegates who participated in the party elections held in Penang on Dec 15 last year.
The Registrar of Societies directed the DAP to hold the fresh polls following the controversy involving the recount and complaints from members.
The fresh polls are scheduled to be held in early November. 
Najib brokers peace deal for strife-torn MIC
Posted: 20 Aug 2013 11:09 AM PDT
(MM) - There will be no contest for the top two MIC posts after the contenders agreed to a peace deal which party sources claim was brokered by Barisan Nasional chairman Datuk Seri Najib Razak himself.
PETALING JAYA, Aug 21 — There will be no contest for the top two MIC posts after the contenders agreed to a peace deal which party sources claim was brokered by Barisan Nasional chairman Datuk Seri Najib Razak himself.
The source revealed that Najib had met party president Datuk Seri G. Palanivel, deputy The source revealed that Najib had met party president Datuk Seri G. Palanivel, deputy president Datuk Seri Dr S. Subramaniam and vice-presidents Datuk M. Saravanan and Datuk S.K. Devamany at his residence in Putrajaya on Sunday.
 Najib was said to have advised them to concentrate on strengthening the party and avoid a contest which could result in "open warfare" in the party.
The source said the posts of party president and deputy president would not be contested this year. 
The presidential election is scheduled for September 22 and the election for other national office bearers — deputy president, three vice-presidents and 23 Central Working Committee members — is to be in November. 
Speaking after the Malaysian Mining and Energy Investment forum yesterday, Palanivel confirmed that the president and deputy president posts would be unopposed.
He said Dr Subramaniam would not stand against him for the president's post, quelling earlier speculation that he (Subramaniam) would challenge him.
The source said Palanivel would not serve out the full term as president and would step down in 2016. And, only the vice-presidents and central working committee members posts would be contested in November.
The source said Dr Subramaniam had received enough nominations to contest for the top post but will abide by Najib's request.
"Now he will need to explain his decision to those who supported him (to challenge for the top post)," he said.
To contest for the president's post, a candidate needs to get 50 nominations. Each nomination must be proposed by one branch chairman and seconded by five other branch chairmen. 
Devamany also agreed party unity should come before anything else.
"The party needs to move forward and strengthen itself to help the Indian community. Negotiations were held and it was decided the leaders need to come together to get the party moving and win back the support of the community.
"Our priority now would be the socio-economic development of the community above everything else," Devamany said.
Apa Bezanya Arab Sekarang Dengan Arab Dulu?
Posted: 20 Aug 2013 12:21 AM PDT
A. Kadir Jasin
ADA pembahas meminta pandangan saya mengenai pergolakan berdarah di Mesir. Saya sengaja tidak mengulas sebab saya rasa tidak cukup memahami minda dan tabiat orang Arab.
Saya dilahirkan dalam suasana yang mengajar saya menghormati orang Arab "atas sebab-sebab agama". Antaranya kerana mereka lebih awal Islam daripada kita.
Al-Quran dan Hadis banyak menceritakan mengenai akhlak orang Arab. Saya tidak perlu mengulangi atau mengulasnya.
Secara ringkas dan rambang, berikut adalah pendapat dan pemerhatian saya berkaitan krisis di Mesir, khasnya, dan dunia Arab amnya:
1. Pemerintahan demokrasi bukanlah kekuatan orang Arab. Dua sistem pemerintahan yang lazim di dunia Arab adalah sistem raja dan republik. Persamaan kedua-dua sistem itu adalah mereka bergantung kepada angkatan tentera yang kuat sebagai kunci kuasa.
2. Angkatan tentera di majoriti negara Arab adalah sebahagian daripada sistem politik. Kebanyakan pemimpin dunia Arab yang berjaya membawa ketenteraman dan kemajuan kepada negara adalah daripada kalangan tentera atau yang mendapat sokongan tentera.
3. Sistem raja dan tentera kukuh dan kuat dalam era Perang Dingin apabila Blok Barat dan Komunis memecahkan dunia Arab ke dalam sfera pengaruh masing-masing. Negara-negara beraja mirip kepada Barat manakala republik mirip kepada Kesatuan Soviet.
4. Keruntuhan empayar komunis dan dominasi oleh Barat membawa idea baru ke dunia Arab, iaitu demokrasi yang asing bagi majoriti orang Arab.
5. Barat mahu mendemokrasikan dunia Arab, tetapi majoriti gerakan politik yang bergiat secara haram atau dengan dikawal ketat pemerintah adalah anti-Barat. Kebanyakan mereka berpaksikan ideologi agama seperti Ikhwanul Muslimin di Mesir atau atas landasan puak seperti di Iraq, Syria dan Lebanon.
6. Di Mesir, Ikhwanul Muslimin bermula pada tahun 1928 - sejak zaman Mesir di bawah pemerintahan raja lagi – dan berkembang ke banyak negara Arab walaupun ditekan dan dimusuhi. Banyak pemimpinnya dibunuh, dipenjarakan dan dibuang negeri. Ia kekal sebagai gerakan politik dan sosial dunia Arab sampai ke hari ini.
7. Apabila pemerintahan Hosni Mubarak yang disokong tentera jatuh akibat tunjuk perasaan raksasa rakyat jelata, tentera hilang pengaruh kerana bersekongkol dengan Mubarak, seorang bekas jeneral. Lagipun tentera bertindak ganas terhadap penunjuk perasaan pada peringkat awal kebangkitan.
8. Pilihan raya adalah jalan keluar bagi tentera untuk terus berkuasa. Tetapi tentera tidak ada boneka yang kuat bagi menentang Ikhwanul Muslimin. Selepas kejatuhan Mubarak, tentera dan Ikhwanul Muslim sokong pungutan suara, tetapi golongan liberal menolaknya. Golongan liberal secara natural adalah pilihan Barat.
9. Tentera tidak dapat menerima hakikat bahawa musuhnya selama ini, iaitu Ikhwanul Muslimin menang pilihan raya presiden. Walaupun Mohamed Morsi dianggap terbuka dan tidak fanatik namun beliau tidak diterima oleh tentera dan golongan liberal pro-Barat. Ikhwanul Muslim ada pengalaman politik, tetapi lemah dari segi pentadbiran dan pengurusan ekonomi. Ekonomi Mesir yang sudah pun lemah menjadi kaku. Rakyat jelata yang pada mulanya menyokong beliau mula tawar hati dan marah. Kekacauan melumpuhkan industri pelancongan yang berupa penyumbang utama kepada ekonomi Mesir.
10. Setelah gagal menggunakan jalan demokrasi untuk mengekalkan pengaruh dan kuasanya, tentera kini kembali ke jalan raya menyokong penunjuk perasaan yang menentang Morsi dan menggunakan polis untuk bertindak kejam terhadap penyokong Morsi.
Zaid urges leaders to stop focusing on sensational issues
Posted: 19 Aug 2013 07:58 PM PDT
(The Star) - Leaders should stop focusing on sensational issues and instead work on bread-and-butter matters affecting the public, Datuk Zaid Ibrahim said.
He believes that many leaders prefer to speak on issues that have no value to the country.
"Somehow our leaders tend to focus on more sensational and emotional issues as it is easier to get people worked up," he told The Star Online.

Zaid, the former de-facto law minister, said there were important issues especially related to the economy.

"These are the real problems of life but they don't want to talk about these issues because they are dry," he said.

In the recent weeks, issues such as the sex bloggers, a video of a woman celebrating Hari Raya with her dogs and of a group of Buddhists using a surau in Kota Tinggi have dominated the headlines, with politicians from both sides coming out with statements.

"If washing a dog is an offence, charge her. It's a small matter. There will be endless problems if the whole country is going to be talking about what's on YouTube," he said, adding that the media sensationalised such issues as well.

He said people were less tolerant than before because of the Internet, where they could hear and see almost everything.

"The Internet does have good things that we like, but lots of things that we don't like. It has generated a level of extreme positions from both Muslims and non-Muslims," he said.

Zaid also said the Government never wants to make tough decisions that could make it unpopular. He cited the example of the implementation of the goods and services tax, which he believed was essential to the country's financial stability.

"We have been postponing tough decisions for the last 30 years. That's why we are a third world country trying to be a first (world country).

"We could have been richer than (South) Korea. In 1965, we were richer than Korea, today they are four times richer than us," he said.

He also said the Opposition should help the Government instead of always critisicing it.

""The problem with this country is there is too much politicking," said Zaid who joined PKR after quitting Umno.

Zaid, 62, who is a Kita member, said he was too old for politics now and would rather just say whatever he wanted to and therefore, did not plane to rejoin a mainstream political party.

"There is enough politics, enough politicians and enough parties out there," he said.
How can the Malays ever progress?
Posted: 19 Aug 2013 06:32 PM PDT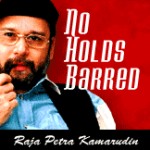 Yes, I read and I possess reading material that many may frown upon. And since possession of reading material on Shia is a crime and you can get arrested and get sent to jail for being in possession of such reading material, I would probably face no less than 150 criminal charges if the Malaysian government ever gets its hands on me.
NO HOLDS BARRED
Raja Petra Kamarudin
(Bernama) - Two individuals, including a female doctor, pleaded not guilty in the Lower Syariah Court here today to possession of documents and books on Syiah teachings.
The doctor, Nur Azah Abdul Halim, 41, is alleged to have committed the offence at No 41, Jalan Medan Kamunting, Medan Kamunting, while Mohammad Ridzuan Yusof, 31, is charged with having the documents and books at a house, No 125, Lorong Jelutong, Kampung Jana Sambungan, Kamunting.
The offence, under Section 16 of the Perak Syariah Criminal Enactment 1992, was allegedly committed last Aug 5.
Nur Azah and Mohammad Ridzuan face fine of RM3,000 or two years' jail or both, if found guilty.
Syariah judge Azman Saad set Oct 8 for mention and ordered the two accused to be released on bail.
*********************************************
Apparently being in possession of documents and books is now a crime in Malaysia and you can get arrested and will be sent to jail for being in possession of 'forbidden' material.
But what would these forbidden material be? Well, it all depends on what it is that the government classifies as forbidden. In the news report above it relates to material regarding Shia (or Syiah) teachings.
You see, Shia teachings are banned in Malaysia. Therefore, if you practice Shia teachings or are a follower of the Shia movement -- and apparently if you are even just in possession of Shia material -- you can get arrested.
What else is banned or considered a crime in Malaysia?
Communism is a crime in Malaysia. In fact, Communist parties are banned. But what if you have books or material about Lenin, Stalin, Che, Trotsky, Mao, etc. -- or you have a copy of Chin Peng's memoirs -- will you be arrested and get sent to jail? I have numerous books on the above, plus more.
I suppose if you go by the above news report regarding Shia teachings then you can be arrested for being in possession of those as well. Hence, if I return to Malaysia, and even if they do not charge me for my 'old crimes', they can always charge me for 'new crimes' such as being in possession of books on Communism and being in possession of the biographies and autobiographies of renowned Communist leaders.
Malaysian Muslims are not allowed to leave Islam (or follow what some would regard as 'deviant' Islam). Apostasy and heresy are a crime in Malaysia. But I have many books about atheism, Christianity, and books on Islam written by authors whom orthodox or fundamentalist Muslims would regard as blasphemous or heretics. Even the books on Islam that I possess question the 'popular' belief regarding Islam and 'shed new light' on what the orthodox or fundamentalist Muslims believe to be the 'correct' version of Islamic history and Islamic teachings.
In fact, if you were to search my library both here in Manchester as well as back in Kuala Lumpur, you would probably find more than 100 books on politics, religion and so on -- including biographies, autobiographies and books on history -- that would most likely constitute a crime in Malaysia.
Yes, I read and I possess reading material that many may frown upon. And since possession of reading material on Shia is a crime and you can get arrested and get sent to jail for being in possession of such reading material, I would probably face no less than 150 criminal charges if the Malaysian government ever gets its hands on me.
Let me assure you, my books on organised religion will curl the toes of the Malay ulama' (religious scholars). They will shudder and utter mashaAllah if they see the books that I possess. They will ask me to taubat (repent) and 'return to the right path'. Some may even get a heart attack if they see my library.
Sodomy is a crime in Malaysia, as is same-sex relationships. I also have VCDs about gay marriages -- some are even comedies. And they are damn good and award winning movies, may I add. Can I get arrested and be sent to jail for this?
I am also a subscriber to Netflix and amongst the many genres that it has is a section on gay movies. These are not porn or sex movies but dramas. And they are damn good dramas, mind you. So I watch them. Will I get arrested and be sent to jail for watching 'forbidden' movies?
In fact, my first Oxford course that I took about three years ago was Philosophy of Religion. And I published my essay here in Malaysia Today. I actually passed that course with full marks and that gave me the encouragement to take more courses on English and European history (all which I also passed with full marks).
One friend, lawyer Rosli Dahalan, was actually quite perturbed when he read my essay because I had written that the original religion of the Abrahamic faith is the religion of Abraham whereas Judaism is Version 1.0 (which Jesus opposed) while Christianity is Version 2.0 and Islam is Version 3.0 of Abraham's religion.
Hence the roots or 'operating system' is the religion of Abraham while Judaism, Christianity and Islam are merely Versions 1.0, 2.0 and 3.0 respectively -- in other words, modified or 'improved' versions if you wish (depending on whether you are a Jew, Christian or Muslim).
That assumption or conclusion got me full marks and Oxford saw fit to agree with my view. Can that essay get me arrested since it breaks away from the 'traditional view' about what Judaism, Christianity and Islam really are?
Yes, if learning, expressing your views, being in possession of 'forbidden' reading material, etc. -- or material that disputes what the government says -- is a crime, and if each offence attracts two years jail and/or a fine of RM3,000, then I shall be in jail for 500 years plus will have to pay a fine of not less than RM500,000.
How in heaven's name do I return to Malaysia without serving a 500-year jail sentence and be RM500,000 poorer for the 150 'crimes' that I have committed?
And you want the Malays to be progressive? Forget it! No community that is banned from reading and thinking can ever be progressive. And you think that the New Economic Policy can help the Malays to progress if the Malay mind is forever closed?
Nonsense! Until the Malays are allowed to think they will forever remain backward. Trust me on this one.
Hadi on 'stupid' Sunnis and 'stupid' Shi'ites
Posted: 19 Aug 2013 04:39 PM PDT
(Harakah) - Yet again, PAS president Tuan Guru Abdul Hadi Awang has urged Muslims to avoid sectarian polemics especially in the issue of differences between Islam's two major schools of thought represented by Sunnis and Shi'ites.
Describing the Sunni-Shi'a debate as archaic, Hadi (pic) said it was being deliberately resurrected by the enemies of Muslims in order to disunite them.

He reiterated his stand that the issue of differences within Islam is the realm of those knowledgeable in Islamic sciences "and not those who are stupid and ignorant".

"Problems of sects should be discussed among the scholars, so let's not be ignorant.

"There are stupid Sunnis and stupid Shi'ites, and this is the disease which has stricken us today," said Hadi, while reminding that Shi'a influences among the Malay Muslim community were a historical reality dating back to centuries.

Hadi lamented that Muslims had been bogged down by sectarian fightings while ignoring their common enemies such as Israel and certain Western powers that had been undermining political awakening in Muslim countries.

"We are in the era of Islamic awakening. Muslim groups are emerging victorious everywhere.


"But it is sheer stupidity that these outdated issues [on Sunni-Shia differences] are being re-lived, to the extent that Muslims are unaware of the Islamic awakening which they should focus on...

"They are just busy with problems of mazhab (school of thought)," he told a dialogue session during a Hari Raya gathering in Terengganu recently.

Hadi, who has taken head-on a recent campaign by Islamic bureaucrats backed by the Wahhabi lobby to label Shi'ite Muslims as infidels and accuse PAS of the same, also pointed out that it was natural that Sunni Muslims should lead the Muslim world due to their overwhelming majority.

"A Shi'ite leader once told me that the rise of Islam must be led by a Sunni. The Shi'ites cannot take the lead because 90 per cent of the Muslim world is Sunni," said Hadi, who has close ties with Islamic scholars from Turkey and Iran, the two major Islamic powers widely seen to represent the two divides.
Case management for six charged under Sedition Act to be heard on Sept 13
Posted: 19 Aug 2013 04:03 PM PDT
(The Sun Daily) - The Sessions Court here has set Sept 13 for the case management of Parti Keadilan Rakyat (PKR) vice-president Tian Chua (pic), Sultan Idris University of Education student Adam Adli Abd Halim and four other opposition activists who were charged with making seditious speeches at the Kuala Lumpur Chinese Assembly Hall in May this year.
Judge Norsharidah Awang made the decision today after deputy public prosecutor Mohamad Abazafree Mohd Abbas informed the court to consolidate all charges because the accused had issued their speeches at the same place and time on May 13.
He added the witnesses present then were the same and it would be inconvenient for them to attend separate hearings.
Defendant counsel Mohd Haijan Omar said in response that each statement raised by the six accused must be studied to determine if it was seditious in nature.
He added that the time range stated was insufficient for the six accused to make an application for a joint trial.
At the same time,defence counsel Latheefa Koya informed the court that three of the accused, Tian Chua, Adam Adli and Datuk Mohd Tamrin Tun Ghafar Baba, have applied to strike out the charges at the High Court.
On May 23, Adam Adli, 25, pleaded not guilty to a charge of making a speech containing seditious remarks to incite the people to change the government in an illegal manner.
Subsequently on May 29, Tian Chua, whose actual name is Chua Tian Chang, Malaysian Students Solidarity chairman Muhammmad Safwan Anang @ Talib, 24, PAS member Mohd Tamrin Abdul Ghafar, 63, and two other opposition activists Haris Fathillah Mohamed Ibrahim, 54, and Hishamuddin Md Rais, 62, pleaded not guilty to the same charges.
All of them were charged under Section 4(1)(b) of the Sedition Act 1948 (Act 15) which carries a five year jail term or a maximum fine of RM5,000 upon conviction.
They allegedly committed the offence at the Kuala Lumpur and Selangor Chinese Assembly Hall at Jalan Maharajalela, Dang Wangi here between 8.55pm and 11.15pm on May 13 this year.
The defence team was led by lawyer Gobind Singh Deo.
The Five Shot Dead Believed To Be Hired Killers Wanted In Three States
Posted: 19 Aug 2013 03:54 PM PDT
(Bernama) -- Police believe the five shot dead in a shootout here early Monday were members of a triad gang suspected to be also hired killers wanted for murders and attempted murders in three states.
Inspector-General of Police, Tan Sri Khalid Abu Bakar said police believed one of the dead men was the leader of the gang and they were tracking down the remaining members of the gang which had committed the crimes in Penang, Kedah and Negeri Sembilan.

The five men were shot dead in an apartment in Sungai Nibong, at 4.30 am during a shootout with a raiding police team from the D9 Special Investigation Division of the Penang CID with the assistance of the Bukit Aman D9 and Kedah D9 divisions.

Police recovered three guns from the dead men, namely a silver Norinco, a silver .38 revolver and a black Walther PPK.

Khalid said that from an examination of the firearms seized in the operation, police were able to solve 10 cases of murder and two cases of attempted murder in the three states.

"Seven of the murders and the two cases of attempted murder occurred in Penang. Two of the murders occurred in Kedah and one in Negeri Sembilan. All the cases took place over the past year, with the latest in Penang," he told a news conference at the Penang Police headquarters, in George Town, Monday.

Khalid said police were tracking down several other members of the gang believed to have been also involved in the murders and shootings.

"Preliminary investigation indicates that one of the five shot dead today was the leader of the gang. The gang moved about on the orders of the leader and based on its targeted victims.

"It does not stay in any one place for long so as to avoid detection by the police," he said.

Khalid said police had been monitoring the gang for several months and had set up a special team to investigate all the murder and shooting cases.

"The investigation and intelligence gathered resulted in today's success," he said.

Replying to a question, Khalid said the gang members offered themselves for hire to kill or shoot but they had also killed and shot people out of vengeance and other motives.

He said that four of the five men had several previous criminal records.
Govt Has Not Finalised Decision To Bring Back Preventive Law - Najib
Posted: 19 Aug 2013 03:51 PM PDT
(Bernama) -  Prime Minister Datuk Seri Najib Tun Razak said the government had not finalised a decision to bring back the preventive law to fight serious crimes in the country.
"We have not made a final decision. We want to see whether existing laws are sufficient at the moment. We are having intensive discussions, whether we require additional laws or not.

"The only problem for preventive law is that, how do you arrest someone if a crime has not been committed? If (it is) on mere suspicion, is it enough (sufficient) to arrest somebody on the basis of preventive law?

"So, that's the debate we are having at present, and the public must be aware that at the same time, we are concerned about bringing down the crime rate and we are concerned about possible abuses of human rights in the country," he said.

Najib was speaking to reporters after attending the Hari Raya Aidilfitri Open House organised by the Treasury in Putrajaya, Monday.

Between April and last month, 23 street shooting cases were reported nationwide, including those involving high-profile or public figures.

Asked whether existing laws were sufficient, the prime minister said the government was looking at it, adding that the police and the Attorney-General's Chambers were working very closely within the existing laws to study whether such laws were sufficient at the moment.

"I have made a public commitment that if existing laws are not sufficient, we will strengthen the existing laws but with sufficient provisions to safeguard against possible abuses," he said.

On former prime minister Tun Dr Mahathir Mohamad's statement that the current spate of street shootings was the price for freedom that each citizen paid, Najib said the government was looking for the best balance in terms of freedom of human rights and public interest based on our "desire to safeguard public order and peace".

"The government is looking to ensure that the right of the individual is not compromised while public interest is safeguarded.

"This is the balance we have to achieve to create a more mature society and safeguard the fundamental right of the individual, but without disregarding our desire to safeguard the public interest as a whole," he added.
Friday verdict on Altantuya murder appeal
Posted: 19 Aug 2013 03:18 PM PDT
(BERNAMA) - The Court of Appeal here will deliver on Friday, its decision on the appeal by two former police special action unit personnel who were convicted for the murder of Mongolian national Altantuya Shaariibuu.
When contacted, lawyer Hazman Ahmad, who is representing former chief inspector Azilah Hadri, said he received a notice from the Court of Appeal's registrar, notifying the judgment date.

Azilah, 34, and former corporal Sirul Azhar Umar, 39, were convicted and sentenced to death by the High Court in Shah Alam in 2009, for murdering Altantuya, 28, at Mukim Bukit Raja in Shah Alam between 10pm on Oct 19, and 1am on Oct 20, 2006.

Former political analyst Abdul Razak Baginda, 50, who was charged with abetting them, was acquitted by the High Court on Oct 31, 2008 after the prosecution failed to establish a prima facie case against him.

The Court of Appeal's three-member panel comprising justices Mohamed Apandi Ali, Linton Albert and Tengku Maimun Tuan Mat, heard their appeals for two days, from June 24 this year, and have reserved their judgment.

At the hearing, Hazman and Sirul Azhar's lawyer, Kamarul Hisham Kamaruddin, submitted that the trial judge had seriously erred in law and facts in convicting the duo.

During the appeal, Kamarul had contended the failure by the prosecution to call Deputy Superintendent Musa Safri to testify in the trial, constituted a mistrial.

Meanwhile, Hazman had argued that Azilah did not have possession and control of the C-4 explosives allegedly used in the woman's murder.

The trial heard that Altantuya was shot before her body was blown up with C-4 explosives.

Deputy Public Prosecutor Tun Abdul Majid Tun Hamzah had submitted that there was nothing to link Prime Minister Najib Tun Razak to the death of Altantuya.

He had said, one could not simply make accusations or attribute anything whatsoever to Najib who was then the deputy prime minister (DPM), just because Abdul Razak happened to know him (Najib) and Musa happened to be aide-de-camp to the DPM at that time.

 
Until then…surviving the next 100 days
Posted: 19 Aug 2013 03:14 PM PDT
It has been 100 days since GE13 and what has changed? Nothing, if you look at the current state of affairs.
It has been 100 days since the bruising 13th general election (GE13). And there's 100 more days to an equally anticipated Umno general assembly where the party's election results and new lineup picked through a completely new process would be endorsed.
By Syed Nadzri Syed Harun, FMT
With all due respect to singer- poet Bob Dylan, his awe inspiring Seven Days is, in this particular period, showing an uncanny bearing to the swirling disquiet around us in Malaysia.
Except that in the local context it is significantly not seven but "100 days".
It has been 100 days since the bruising 13th general election (GE13). And there's 100 more days to an equally anticipated Umno general assembly where the party's election results and new lineup picked through a completely new process would be endorsed.
And here we are, right smack within the clash of the 100 days, grappling with a great deal of trepidation and nervousness in the air.
Here, we see an analogous situation to the legend's immortal words reproduced below with slight modifications to suit the occasion:
100 days, 100 more days you'll be coming
We'll be waiting at the station for you to arrive
100 more days, all we gotta do is survive.
That was just the beginning. And in the Malaysian context about what lies beneath, Dylan's subsequent verse becomes even more relevant:
There's kissing in the valley,
Thieving in the alley,
Fighting every inch of the way.
Trying to be tender,
With somebody I remember.
In a night that's always brighter than the day.
Oh, how apt the words appear to be, especially to those directly connected (or, in this environment full of suspicion, think they are directly connected).
It has been 100 days since GE13 and what has changed? Nothing, if you look at the current state of affairs.
Hate and mistrust
There is a lot of hate and mistrust around and practically everyone is feeling the tension except those forever in denial mode but then even burying heads in the sand over things like criminal cases does not work anymore.
A hundred days after GE13 and politics throws its weight like nobody's business.
The 100 more days to the Umno assembly simply compound matters because so much is at stake and in the crucial build-up, a disguised hate can readily turn into hypocrisy, as seen in many instances during the festive season.
I saw an open display of hypocrisy at the open house of Kedah Mentri Besar Mukhriz Mahathir last week.
Seri Mentaloon, the MB's official residence, seems to have come back to life after a long while and I think Mukhriz has got it made as the new chief executive of the Kedah government.
The crowd that turned up was huge and among them I could see some of his detractors, faces of those who used to run him down previously.
I mischievously greeted one of them and he said it all in one word: "Hemoi", a Kedah slang for being thick-skinned. Was that a surprise?
But actually the hatred spinning around is worrying in this 100-day season where some people are set at fighting every inch of the way.
There is too much emotion over religious matters, creating a web of fear. As such, there are plenty of landmines and booby traps and you might just step on them, as seen in the controversy over the Johor surau fiasco and the disclaimer put up by Astro in its documentary on Pope Francis.
Presiden Umno: Ku Li jadi lawan Najib?
Posted: 19 Aug 2013 03:09 PM PDT
Pemerhati politik berpendapat Ku Li tidak perlu mencabar Najib kerana zamannya sudah berlalu dan beliau seangkatan dengan Tun Dr Mahathir Muhamad 
Zabidi Saidi, FMT 
PETALING JAYA: Ahli parlimen Gua Musang, Tengku Razaleigh Hamzah hampir pasti akan menentang Presiden Umno, Datuk Seri Najib Tun Razak pada pemilihan Umno 19 Oktober depan.
Menurut blogger Shahbudin Husin dalam blognya shahbudindotcom.blogspot.com, bekas Menteri Kewangan itu telah menerima desakan dari bahagian-bahagian untuk mencabar Najib memandangkan kegagalan Najib membawa BN menang dengan majoriti dua pertiga dalam pilihanraya umum lalu.
Beliau yang rapat dengan Ku Li menulis Ku Li akan membuat pengumuman sebelum 28 September depan.
"Meskipun belum ada kata putus yang keluar daripada mulutnya sama ada akan bertanding atau sebaliknya, namun desakan dan permintaan yang bertali arus mehukannya khidmatnya itu mungkin membuatkan Ku Li akhirnya akur dengan semua permintaan dan desakan itu," tulis Shahbudin dalam tulisan yang berjudul "Tengku Razaleigh Hampir Pasti Tanding Presiden UMNO" dalam blognya itu.
Pemerhati politik berpendapat Ku Li tidak perlu mencabar Najib kerana zamannya sudah berlalu dan beliau seangkatan dengan Tun Dr Mahathir Mohamad.
Mereka merasakan Ku Li tidak akan menang kerana Najib sudah banyak membuat transformasi sejak beliau menjadi Perdana Menteri pada tahun 2009.
"Tetapi sekurang-kurangnya Najib akan mendapat undi protes seperti mana Tun Hussein Onn yang mendapat undi protes apabila beliau dicabar Sulaiman Palestine pada tahun 1978," kata pemerhati politik
Ku Li yang merupakan bekas Naib Presiden Umno telah mencabar Dr Mahathir dalam pertandingan paling sengit dalam sejarah Umno pada 24 April 1987. Ku Li tewas 43 undi sahaja.
Ini menyebabkan Umno akhirnya diharamkan oleh mahkamah apabila penyokong Ku Li yang tidak berpuas hati dengan kekalahannya itu membawa kes itu ke mahkamah.
Berikutan pengharaman Umno, Dr Mahathir menubuhkan Umno (baru) dan tidak membenarkan Ku Li menyertai semula Umno (baru). Ini mendorong Ku Li menubuhkan Semangat 46.
Pada tahun 1996 Ku Li membubarkan Semangat 46 apabila rakyat menolak parti itu sebanyak dua kali pada pilihanraya umum 1990 dan 1995. Beliau menyertai semula Umno pada tahun 1996.
Families want cops charged with murder
Posted: 19 Aug 2013 03:05 PM PDT
Families of deceased says they are not satisfied with the police press statement that the slayed were wanted for murders.
Athi Shankar, FMT
Aggrieved families of the five alleged members of Gang 04 who were gunned down by police on Monday demanded that the authorities haul the shooters to court.
Accompanied by their lawyer, Seri Delima assemblyman RSN Rayer, families of the four deceased have lodged separate police reports but with the same contents at the Jalan Patani police station here.
Only the older Gobinath family did not lodge police report last night.
In their reports, the families said they were not satisfied with the police press statement that the deceased were gang members and were wanted for several murders.
They reported that they saw several bullet marks on the deceased when they were called on to identify the bodies at the forensic centre in Penang Hospital.
"We want the authorities to take firm action on those behind the brutal killing of my son," said VR Murugasen, 52, father of the deceased Suresh.
Police shot and killed the five during a raid on an apartment unit in Sungai Nibong at 4.30am on Monday.
They were Gobinath Jayasooryam, 31; Ramesh Raganathan, 27; N Rakan, 25; Suresh Murugasen, 25; and Gobinath Myavanam, 21.
Inspector-General of Police Khalid Abu Bakar had claimed that the five were notorious gang members involved in 10 murders and two attempted-murder since last year.
Initially, family members said they would not collect the bodies until a second post-mortem has been done.
But they collected the bodies last night after the police assured them that there would be no cover up in the case.
Rayer said the police had informed him and the families that they would not conceal any forensic evidence or facts of the case from them or the public.
"The police assured the families that they would be transparent and truthful in the full forensic report, which should be out in few days time," said Rayer.
The funerals are expected to be held today according to Hindu rites.
Posted: 19 Aug 2013 02:26 PM PDT
Zahid is not acting on his own and it is glaringly evident, that all roads lead to Mahathir. The former PM has been very vocal in the past few weeks and will continue until the Umno party conference.
Mariam Mokhtar, Malaysiakini
If the third prime minister of Malaysia, Hussein Onn, had not nominated Mahathir Mohamad as his successor in 1981, the course of Malaysian history would have been very different.
Mahathir may have left office after 22 years in power, but today, he pops up like those annoying advertisements which appear, without warning, on your computer screen. Mahathir's messages act in a similar way to some of those adverts; they can harm your computer with malware or other unwanted files, when they are "opened". Perhaps, we need a spam-blocker that will work on Mahathir.
How will we ever learn from history, if we are prevented from examining what has gone badly wrong for this nation? Mahathir's policies continue to divide the nation, but many Malays are under the illusion that he is their saviour. Sadly, after 56 years of independence, it is mostly non-Malays who are more Malaysian than the Malays.
Until we get a change in government, only one man can stop Mahathir's deleterious effects on the nation – Najib Abdul Razak – but he either won't or can't bring himself to perform this saintly task. Such is the hold that Mahathir has over Najib.
Yesterday, Mahathir urged that MAS be privatised. His penchant for privatisation enables profitable companies to be annexed by his cronies or Umno Baru nominees. This practice has all but bankrupted the nation.
It is ironic that the man who once said that "Melayu mudah lupa", should forget his role in handing the national airline carrier, on a golden platter to Tajudin Ramli. Few MAS employees will ever forget how the company's performance plummeted with Tajudin at its helm.
Mahathir observed that Umno Baru had failed to tap into young, smart Malay professionals. He claimed that Umno Baru, unlike PAS, did not like, and possibly feared people who were smarter than its leaders. Again, Mahathir mudah lupa. He once isolated younger men in his cabinet, like Anwar Ibrahim and Musa Hitam, in an attempt to contain their political aspirations.
When Mahathir was the education minister in the early 70s, he quelled student unrest with an iron fist. Did he forget that the Universities and University Colleges Act (UUCA), which many associate with Umno Baru, stops young adults from their right to full political expression?
Younger people find the opposition coalition more appealing and Umno Baru is aware of this. In GE13, voters at polling centres were separated into one queue for elderly people and another for young adults.
EC officials ensured that the queues for the elderly moved relatively fast, whereas queues for the young moved with laborious slowness. In many instances, young voters, simply gave up and left despite staying in line for hours. Umno Baru reasoned that young people were more impatient and impetuous, and welcomed their absence.
We are told that Najib is known as Bapak Transformasi (Father of Transformation). History will be the judge of his success at transforming both the nation, and his party, Umno Baru.
Fears of greatest treachery
Najib realises that the nation is ripe for change but he is tortured by the recalcitrance of his party members. Like them, he has only his own interests at heart, and not the interests of the rakyat who elected them to office. He has only himself to blame for the bad example he set, which strengthened the Umno Baru delegates' resolve against reform.
Najib knows his enemies from outside the party, but he fears that the greatest treachery to befall him will come from within his own party. He knows that many within his own cabinet would not hesitate to stick a knife into his back.
The new Home Minister Zahid Hamidi is openly defying Najib's authority and also that of his cousin, Hishamuddin Hussein, the former home minister. Recently, Zahid unearthed 260,000 hard-core criminals, whereas Hishammuddin had found none and even had the audacity to tell the rakyat that the increase in crime was just a perception.
Zahid recently found 250,000 Shiite Muslims, when Hishammuddin did not even allude to them during his tenure as home minister. These are attempts to discredit Hishammuddin, and Najib, the cousin who put him there.
These machinations are possibly designed to unseat Najib at the crux of his political career, the Umno Baru general assembly which will be held later this year.
Earlier this month, Zahid warned that if the Sedition Act 1948 was abolished, four aspects of the federal constitution, namely the special rights of the Malays, the status of Malay rulers, the status of Islam as the federal religion and the status of Malay as the national language would be affected. Putting on a defiant tone, he advocated for the Act to be retained and said that he was unwilling to compromise on this issue.
When Najib promised to repeal the Sedition Act, last year, was he using this as a carrot to trick the public into voting for Umno Baru in GE13? Did Najib have any intention of keeping this promise or was it just a ploy to get the voters to think that he was a reformist?
Perhaps, Najib will use Zahid's interjection as a convenient excuse not to repeal the Sedition Act and so win back the support of the hardliners in Umno Baru.
Unlike Zahid, Najib is facing the most important battle in his political life. Is Zahid's opposition to the abolition of the Act a means to present himself as the true defender of the Malays and of Islam in Malaysia?
All roads lead to Mahathir
Zahid is not acting on his own and it is glaringly evident, that all roads lead to Mahathir. The former PM has been very vocal in the past few weeks and will continue until the Umno party conference.
Mahathir will continue to instigate and foment dissent. His divisive policies are symbolic of his rule. When he left office in 2003, few outside of Umno Baru were moved when he wept as he made his resignation speech. His successor, Abdullah Ahmad Badawi gave us hope, but even he failed the rakyat miserably.
Mahathir claims that Umno Baru is the only party that can save the Malays. This is another of his damned lies. In truth, Umno Baru has caused the downfall of the Malays; ordinary Malays have become beggars in their own land because of his policies, and the Umno Baru elite are just pimps living off everyone else.
Today, time is running out for Malaysia, and if Najib does not act to defuse the racial and religious time-bomb set by Mahathir, it will cause untold damage to the country. Mahathir cares for nothing but the continuation of his legacy, through his son, Mukhriz. A leader who does not give a damn for the peace, prosperity and economic stability of the country, might as well be called the Father of Corruption. Apa lagi Mahathir mahu?
MARIAM MOKHTAR is a non-conformist traditionalist from Perak, a bucket chemist and an armchair eco-warrior. In 'real-speak', this translates into that she comes from Ipoh, values change but respects culture, is a petroleum chemist and also an environmental pollution-control scientist.
Phone Taps Considered in Malaysia's War on Graft
Posted: 19 Aug 2013 02:15 PM PDT
Paul Low, Malaysia's minister in the Prime Minister's Department overseeing graft and human rights. Photographer: Goh Seng Chong/Bloomberg
Merdeka Center political analyst Ibrahim Suffian doubted that electronic monitoring would help the government tackle graft. "The laws as they currently exist are quite ample," he said yesterday by phone. "They don't need to engage in additional surveillance. What the public is expecting them to do is to go after the major perpetrators that are generally publicly known but protected due to politics or so on."
By Liau Y-Sing, Bloomberg
Malaysia may allow phone tapping and Internet monitoring as it steps up the war on corporate and government graft, which costs the country as much as $9 billion a year, a minister said.
It also plans legislation to make company directors liable for corruption involving staff and will appoint chief integrity officers in government ministries, Paul Low, the minister in the Prime Minister's Department in charge of fighting graft, said in an interview. He said talks on electronic monitoring are in early stages and didn't provide specifics on how sweeping powers might be or how they might be used.
"Does Malaysia want to be a failed state or does it want to rise up?" the former country president of Transparency International said in Kuala Lumpur yesterday. "Malaysia has lots of potential but hasn't lived up to it."
Malaysia's move comes amid a global debate over the merits of state-sanctioned snooping after computer security contractor Edward Snowden exposed a secret U.S. government electronic-surveillance program designed to foil terrorism. President Barack Obama responded by saying he'll ask Congress to amend legislation to increase transparency and oversight.
Bribe-taking was found to be the most rampant in Malaysia among 30 countries surveyed last year by Transparency International, even as it improved to 54th from 60th place among 176 nations in the institution's Corruption Perceptions Index. Prime Minister Najib Razak responded by appointing Low to his cabinet to lead the war on graft, after his government was returned to power in a May election.
 'Ample Laws'

Almost half of Malaysians surveyed in a Merdeka Center for Opinion Research poll published in February said fighting graft was a more urgent issue for the government than taming inflation or boosting foreign investment.
Nomination forms anger MIC branch heads
Posted: 19 Aug 2013 02:15 PM PDT
"The party wants to go in a new direction but we are still clinging to old ways. How are we going to get the support from the Indian community if they see MIC carrying on the same old way?" 
(The Malay Mail) - The upcoming MIC party elections have come under scrutiny again following allegations of a new method of intimidation that allows the party to identify those opposing party president Datuk Seri G. Palanivel.
Several branch chairmen claim the nomination forms for the president's post came with the president's name printed on it.
"This type of nomination forms will not allow for a free and fair presidential election," said a branch chairman, who wanted to remain anonymous.
He said this could prevent others from challenging for the post.
"The party headquarters may claim this was how it was done during the tenure of former party president Datuk Seri S. Samy Vellu but it does not mean it is the right thing to do," he said.
"MIC members should have spoken out about this but none did. We should not accept practices which were not right.
"The party wants to go in a new direction but we are still clinging to old ways. How are we going to get the support from the Indian community if they see MIC carrying on the same old way?"
The branch chairman said a few of his colleagues informed him they received two sets of forms — one with Palanivel's name printed on them and the other blank.
"The blank forms are for branch chairmen known to be against Palanivel," he said.
Some 3,900 branch chairmen are eligible to vote at the election next month. A candidate must get 50 nominations before he is eligible to contest.
Each nomination form must have the signatures of six branch chairmen.
This means a candidate must have 300 branch chairmen supporting the nomination.
Posted: 19 Aug 2013 02:12 PM PDT
(Bernama) -  They are not only cheap but easily available: this is the picture portrayed on two Facebook accounts found to be selling firearms openly in Malaysia.
A check by Bernama found that a Facebook account claimed to offer a range of pistols, revolvers and assault rifles for between RM500 and RM15,000.
The list of weapons for sale on the account included AK-47 assault rifles, at RM12,000, Smith & Wesson pistols, at RM500, and revolvers with two boxes of ammunition, at RM15,000.
Another Facebook account declared that it could offer about 10 types of firearms, among them E&C M16A4, Tercel M1911 airsoft gun and S&T Mosin Nagant Gas Rifle (Real Wood) for between RM600 and RM1,250, resembling real weapons.
The Facebook account was opened in February and received '688 likes' and showed 141 browsers having an ongoing discussion on the weapons.
The account owner also boldly provided a mobile phone number and responded to Bernama's text message. 
The discovery of these two Facebook accounts raises a host of questions about how easy it is to buy firearms through the Internet, especially in the present scenario of an increasing trend in fatal shootings reported lately.
Just in July there were two shootings. Teacher Mat Zaki Hashim, 35, was critically injured when he was shot in the neck on July 5 near Kampung Kubang Panjang, Pasir Mas, Kelantan.
Then, on July 28, Mywatch chairman R. Sri Sanjeevan was left fighting for his life after being shot by two gunmen on a motorbike in Taman Cempaka, Bahau, Negeri Sembilan, and a day later, AmBank founder Hussain Ahmad Najadi became the third victim when he was shot dead while coming out of a temple with his wife at Lorong Ceylon, near here. 
Asked to comment on the Facebook accounts, Kuala Lumpur CID chief Datuk Ku Chin Wah said the police would not hesitate to investigate the matter thoroughly under Section 11 of the Firearms Act.
"Selling firearms without a licence is a serious offence," he told Bernama.
Meanwhile, Malaysian Crime Prevention Foundation vice-chairman Tan Sri Lee Lam Thye said the account holders appeared to be blatant and prepared to risk the law to sell firearms on the Internet.
"As a country with strict laws on the subject, the authorities should take stern action against such quarters so that it would deter other offenders," he said.
Kredit: www.malaysia-today.net