Klik GAMBAR Dibawah Untuk Lebih Info
Sumber Asal Berita :-
---
SK Seri Pristana whistleblower lodges police report over threats
Posted: 25 Jul 2013 12:38 PM PDT
(The Malaysian Insider) - Even more damning is another request by a user known as Asmadi Axass who told Guneswari to return to her homeland and stop disturbing the natives. 
The whistle-blower who exposed the case of students being made to eat in a school shower room is now facing threats to her life.

The woman who chose to be identified only as Guneswari said the threats against  her appeared on Facebook - the very medium she used to show how SK Seri Pristana was treating its non-Muslim pupils.

Fearing for her life, and that of her daughter's, Guneswari has lodged a police report.

She told The Malaysian Insider that the threats involved kidnapping and locking up both herself and her daughter.

"These people did not identify themselves and I am afraid they would do something to my daughter," she added.

Recounting her decision to post the pictures on Facebook, the exasperated mother said she had resorted to it as the school administration failed to respond to her queries.

"How else am I supposed to express my concerns? Can't they understand this?" questioned Guneswari in response to her tormentors.

Her Facebook photos stunned netizens who picked it up and shared it, resulting in a social media storm.

Her post and photos had up to yesterday evening received over 600 comments.

Many applauded while there were others who criticised and threatened her.

Netizens who hurled negative feedback had mostly made racist remarks, asking Guneswari and other non-Muslim parents to send their children to a vernacular school if they are unhappy with SK Seri Pristana, the school involved in the controversy.
Read more at: http://www.themalaysianinsider.com/malaysia/article/sk-seri-pristana-whistleblower-lodges-police-report-over-threats 
SK Seri Pristina headmaster receives death threat, files police report
Posted: 25 Jul 2013 12:37 PM PDT
SK Seri Pristina students were seen eating at the reopened canteen during recess time at 3pm Thursday. 
(Bernama) - Sekolah Kebangsaan Seri Pristana headmaster lodged a police report Thursday regarding a death threat he received two days ago.
Mohd Nasir Mohd Noor, 57, said the report was lodged to protect himself after he received the death threat after the issue of students eating in the changing room was highlighted in the media recently.
"At about 10am two days ago, after the picture was widely circulated over the Internet, I received a phone call from a man claiming to be a member of a non-governmental organisation.
"Besides condemning and bad-mouthing me, he also said 'If I meet you, I will kill you.'" Mohd Nasir told reporters after lodging the report at Saujana Utama police station here Thursday.
He was accompanied by six members of the school's teachers' welfare body.
It was reported that 28 non-Muslim pupils in the school were ordered to eat their meals during recess in the makeshift canteen in the shower room during the Ramadan month.
Mohd Nasir said he was saddened with the efforts made by certain quarters to tarnish his name and the image of the school, which was opened three years ago.
"Prior to this, there was no complaint from the parents concerning the makeshift canteen issue because they understand that the canteen was undergoing renovation to accommodate the pupils during recess," he said.
Mohd Nasir said he had also been ordered to go on leave for a week to pacify the situation.
Meanwhile, Sungai Buloh police chief Supt Junaidi Bujang confirmed receiving the report. 
Girlfriend lodges report on behalf of fugitive cop
Posted: 25 Jul 2013 12:36 PM PDT
(The Malay Mail) - The girlfriend of fugitive cop S. Hare Krishnan, who is wanted over the death of detainee N. Dhamendran, has lodged a police report on his behalf, claiming he was framed.
Hare Krishnan claimed he did not "touch or beat" Dhamendran that day, and claimed to know "who beat him, who was there and who knew about it".
In a text reply to The Malay Mail, City CID Chief Datuk Ku Chin Wah confirmed that a police report had been made on June 1 at the Brickfields police station in Kuala Lumpur by the girlfriend, who is currently Hare Krishnan's spokesperson.
The message read: "We have investigated his report independently, and the results of the investigation have been forwarded to the investigating officer of Dhamendran's death."
Yesterday, Malaysiakini reported Hare Krishnan's claim that he was innocent and that he had been dragged into the case to "protect certain parties".
A copy of the report obtained by Malaysiakini apparently states that Hare Krishnan had not been in the Dang Wangi police station lock-up on the day Dhamendran died, following horrific torture.
Dhamendran, 31, was found dead in a cell at the station 10 days after he was arrested over an alleged gunfight.
The police initially claimed he had died from breathing difficulties, but a post-mortem showed he had suffered 52 injuries, including staples in his earlobes.
Hare Krishnan claimed he did not "touch or beat" Dhamendran that day, and claimed to know "who beat him, who was there and who knew about it".
Hare Krishnan has been missing from duty since June 15.
The police released his photograph last Tuesday in an effort to seek public help to track him down and is now urging Hare Krishnan to come out of hiding to assist investigations into all the claims he made in the police report.
On June 5, three other suspects — police officers Jaffri Jaafar, 44, Mohd Nahar Abd Rahman, 45, and Mohd Haswadi Zamri Shaari, 32 — were charged with the murder of Dhamendran.
- See more at: http://www.themalaymailonline.com/malaysia/article/girlfriend-lodges-report-on-behalf-of-fugitive-cop?utm_source=twitterfeed&utm_medium=twitter#sthash.raB2M0kW.dpuf 
Posted: 25 Jul 2013 12:27 PM PDT
Fire and rescue personnel help to remove the body of 11-year-old Khairul Amir Azri Lani.
"The unfortunate incident should be a lesson and reminder for all tenants in public housing to pay their rent and maintenance fee."

The one who said it was Datuk Abdul Rahman Dahlan, minister of Urban Wellbeing, Housing and Local Government. Yes, the same Abdul Rahman who's getting a lot of "attention" lately for "justifying" and "defending" Datuk Ibrahim Ali's  "burn the bible" call.

 
Mohsin Abdullah, fz.com 
SURELY we can imagine. No not only imagine. In fact, we can feel what the family of Khairul Amir Azri Lani is still going through now. The trauma, pain and sadness due to an incident a week or so ago. July 17 to be exact.
On that day, Khairul was in an elevator at Block 8 PPR flats in Desa Tun Razak in Kuala Lumpur. The elevator stopped halfway between the second and third floor. According to reports, 11-year-old Khairul tried to climb out when the elevator suddenly moved, crushing his head against the third floor. He was killed.
To an extent we can also "feel the feeling" of the residents of the Desa Tun Razak flats, some of whom were witnesses to the tragedy as they were in the elevator then. Those who did not see it happen knew about it. Nonetheless all were and still are traumatised by the incident.
And then we had a minister saying this, a day after the incident: "The unfortunate incident should be a lesson and reminder for all tenants in public housing to pay their rent and maintenance fee." 
The one who said it was Datuk Abdul Rahman Dahlan, minister of Urban Wellbeing, Housing and Local Government. Yes, the same Abdul Rahman who's getting a lot of "attention" lately for "justifying" and "defending" Datuk Ibrahim Ali's  "burn the bible" call.
Anyway back to the elevator incident. 
"The local authorities can only provide maintenance if maintenance fee is collected from tenants. In many incidents, the maintenance fee and sometimes the rent are not paid and this affects the maintenance schedule by the local government. 
"We should not point fingers but we cannot compromise in terms of safety and maintenance of public housing projects and it starts (with) the tenants," said Abdul Rahman, as quoted byfz.comwriter Asrul Hadi Abdullah Sani in his report recently.
Read more at: 
http://www.fz.com/content/not-being-well-meaning#ixzz2a7PzVCRW
One Indian's response to Art and Zahid
Posted: 25 Jul 2013 12:17 PM PDT
While we ask who speaks for the Malays/Muslims, let's not fail to ask who speaks for the Indians and the Chinese. The answer, I think, is no one. 
write2rest 
Two articulate writers, both lawyers, both Muslims, both patriots, have commented on the Pristina primary school incident, which I too have commented on.
Art reminisces about his schooldays in a mixed race, English-stream primary school in the sixties. He names some of his Chinese, Indian and Malay teachers. He affectingly recalls being corrected by some of them. He notes it was then normal not to fast till year 5 and it was even normal, not disrespectful, to snack while walking about.
Art recounts his move to a "mixed" boarding school. He studied, played, ate and made mischief with friends who weren't Malays. Inter-communal mixing was normal.
Art laments that "non-Muslims don't send their kids to national school anymore," preferring vernacular and private schools. He points out that now national schools require students to recite morning prayers, have walls adorned with Quranic verses and are filled with Malay/Muslim students.
Art's point about the state of our schools today is:
"The small number of non-Malay kids also gives a sense of false superiority complex to the Malay kids as well as teachers. Thus, my race and my religion are more important than you, your religion and everything else.
Art says the superiority complex is the reason why "many national schools" close their school canteens during Ramadan, though that's not the publicly offered reason.
Art's view: Seri Pristina is only one of many national schools which close their canteens during Ramadan; canteens are closed because of a Malay superiority complex. The superiority complex arises from the "Islamization" of national schools and non-Muslims who've responded by sending their children to other schools. We used to be beautiful, and were journeying on a joyous path to victory. Not anymore.
Zaid's first sentence is cautious. He says "if the reports . . . are correct."
Then he marches on assuming the reports are correct. He uses words like fiasco, ugliness, marred, furore. He says he's unsurprised at the predictable responses of Ministers. He reminds us of the 2010 incident when the Principal of a school in Johor made racist remarks against her Chinese and Indian charges. [What action was taken against her? Where is she now?]
Zaid gets to his explanation quickly. He says:
"What has happened is the result of heightened Malay-Muslim consciousness, promoted by politicians and Islamic bureaucrats who-under the cloak of race and in some cases religion or both – want to be identified as champions of their race and religion."
Zaid shares his vision for Malaysia: a nation of equals. To this end, he encourages non-Malays and non-Muslims to stop being overly respectful of Malays and Muslims. He encourages them to stop staying "in the background" and instead stand up for their rights. The astute politician adds that he recognizes this is the rightful aspiration of the young. Then he says:
"The real culprits for the present day distortion are the Malays who always blame the Chinese for their shortcomings, and the false Muslim preachers who teach the Muslims to have an all-consuming fear of God but then conveniently forget that Allah commands us to look after our fellow beings more than ourselves.
What ails the country are these false teachings and false ideologies that are bereft of human decency and dignity, making meaningful relationships among the people of this country difficult to achieve."
Zaid's view: Seri Pristina is one of a continuing series of abuses of non-Muslim students by Malay/Muslim authorities; the root cause of the abuses is the inclination of Malay/Muslim leaders to blame "the Chinese" for weaknesses in their own communities; it's made worse by non-Malays/Muslims resorting to submission instead of respectful challenge. Zaid wants the Prime Minister to "remove the distorting prism that guides our present actions purely on the basis of race or beliefs."
My view
I salute Art and Zaid, both Malay/Muslims, for writing on this subject and for sharing their opinion that the root cause of this incident is an unchallenged, crude form of race/religion.
I am surprised that they both quickly assumed the worst, i.e. that only non-Muslims were required to use the shower room as a makeshift canteen. I attribute their quickness to their greater watchfulness over developments amongst Malays/Muslims.
It's worth recalling the issues in the Seri Pristina incident, which incidentally, have not been addressed by the Deputy Prime Minister (who is also the Education Minister) and the Deputy Minister for Education:
What's the government policy with respect to operators of canteens in public schools closing for business during Ramadan?
How many operators of canteens in public schools closed for business this Ramadan?
What's the government policy on where non-Muslim students may eat during school hours during the month of Ramadan?
What's the government policy on closing canteen buildings during school hours?
Did the administrators of Sekolah Seri Pristina breach any established policies?
Since this is now such a public incident, when will the Ministry complete the investigation and take appropriate action, if any, at Sekolah Seri Pristina?
I am an Indian, though I like to think I am neighbour first.
I don't know what right I have to speak for Indians, just as I don't know what right Art and Zaid have to speak for Malays/Muslims. I suppose we speak because we can and because we feel it is part of our civic responsibility.
Read more at: http://write2rest.blogspot.com/2013/07/pristina-one-indian-response-to-art-and.html 
Posted: 25 Jul 2013 12:06 PM PDT
It therefore looks like the Chinese did the right thing in rejecting the MCA at the last general election, causing it to fall from grace by winning only seven parliamentary seats and having to stick to its threat of not taking up government positions for the poor performance. Now at least it has some guts to say something about this issue when in the past it would keep quiet.
Now it is the MIC's P. Kamalanathan who is in Wee's former position, and he is feeling the heat – even from his own party. 
The intake of students into Malaysian public universities is a sad, sad story. A story that has been around for decades. A story that doesn't want to end.
Since the establishment of the quota system for Bumiputera students in 1973, non-Bumputera ones have had to take part in what is virtually a lottery when they apply for places. They may not get admitted, or they may not get the course of study they applied for even though they have the best results.
When the system was introduced, 55 per cent of places were reserved for Bumiputeras, although apart from Universiti Malaya and Universiti Sains Malaysia, other universities reportedly admitted more Bumiputeras than was specified in the quota.
Non-Bumiputera families that couldn't tolerate the unfairness of the system decided to emigrate with the chief aim of securing higher education for the young. New waves of emigration have since followed, resulting in a massive brain drain that is highly disadvantageous to the country's development.
Those who stayed gave up on public universities as they did not want to put up with uncertainty over their children's future. They resolved to work harder to earn money to send their children overseas.
This caused a huge flow of currency outflow. So to stem it and also to make Malaysia a future net exporter of tertiary education, the Government instituted the Private Higher Educational Institutions Act in 1996 that led to the sprouting of private colleges and universities locally.
By the end of 1999, according to Government figures, about 203,000 students had enrolled in private institutions, compared to about 167,500 in public universities. This showed the high demand among Malaysians for higher education.
Before private colleges and universities were set up in Malaysia, many bright non-Bumiputera students could not pursue higher education because their parents could not afford to send them overseas. They were deprived of the opportunity to better themselves and improve their lot in life.
I remember arguing with a Chinese multi-millionaire businessman who was then pro-Mahathir Mohamad and pro-BN (he has since changed his stance) because he didn't seem to acknowledge the unfairness of the system and the plight of the poor non-Bumiputeras. What he said still rings in my head, "No worries, the Chinese can always go to KTAR."
He was referring to Kolej Tunku Abdul Rahman which at the time was not a university college (it was established in 1969 and became a university college only in May 2013), and its graduates were awarded only diplomas. That remark was nauseating coming from a multi-millionaire.
Today, non-Bumiputera students still depend on being admitted to public universities to obtain higher education. Many of them come from poor families that cannot afford to send them even to local private institutions.
In 2002, the Government replaced the quota system with a "merit-based" one, but even under this, studies have shown that the Bumiputera intake since has been at least around 60 per cent.
In 2004, 128 non-Bumiputera students did not get into Medicine, which was their first choice, although they had obtained the highest score of 5As in the STPM (Sijil Tinggi Persekolahan Malaysia) examination. The Government's shocking response to this was that they were not good enough. All of them were eventually accepted by private institutions, but some did not pursue Medicine because they did not have sufficient financial support.
This year, the sad old story is re-told.
The intake of Chinese students has sunk to 19 per cent. And it has been far worse for the Indians, with only 4 per cent admitted.
Shockingly, some non-Bumiputera students with the perfect CGPA (cumulative grade point averages) of 4.0 were not given places at all. And some who got in were not given courses of their choice.
After 40 years, we are still hearing this old story. What is happening to Malaysia?
Read more at: http://my.news.yahoo.com/blogs/bull-bashing/decades-old-sad-story-095247536.html 
Court: Muslim conversion of Indira's children unconstitutional
Posted: 24 Jul 2013 08:55 PM PDT
(MM) - In a landmark decision today, an Ipoh High Court quashed the Muslim conversion certificates of M. Indira Gandhi's three children, ruling it unconstitutional to convert a child without the mother's consent.
Today's decision comes after the federal government bowed to public pressure and was forced to withdraw a Bill that was aimed at legalising the unilateral conversion of minors to Islam.
According to a report on The Star Online here, Judicial Commissioner Lee Swee Seng declared the certificates of the three children - Prasana Diksa, five; Tevi Darsiny, 16; and Karan Dinish, 15 - null and void after finding them unconstitutional and against the right of natural justice for being issued without Indira Gandhi's knowledge or consent.
In court today, Lee cited Articles 3, 5 and 11 of the Federal Constitution to back his ruling, noting that the country's highest law prescribes that a mother has the equal right to raise her children according to her own religion, said the English daily's report.
The court also pointed to the Perak Syariah law, which Lee said stipulates that child to be converted should be present to utter the affirmation of faith.
"The judge held that conversion must be decided by the parents together, not only the mother or the father in isolation.
"The reason is that, if the mother converts the child today, then the father converts the child and then the mother again re-converts the child to another religion... there would be no finality in the matter and the law is intended to have some certainty," Indira's lawyer M. Kulasegaran told The Malay Mail Online when contacted.
Read more at: http://www.themalaymailonline.com/malaysia/article/muslim-conversion-of-indiras-children-unconstitutional-court-rules 
Rafizi throws back dare at EC leadership
Posted: 24 Jul 2013 08:54 PM PDT
(TMI) - PKR strategy director Rafizi Ramli (pic) turned the tables on the Election Commission (EC) leadership by daring them to answer why the contract to supply indelible ink and hats during GE13 were awarded to one person linked to three different companies.
Rafizi said the EC chairman Tan Sri Abdul Aziz Mohd Yusof and his deputy Datuk Wan Ahmad Wan Omar were trying to deflect blame away from them by challenging him to repeat his allegation that they were linked to the supplier of the indelible ink, outside parliament.
Companies belonging to Mohamed Salleh Mohd Ali, the man Rafizi named in the Dewan Rakyat as one of the directors with links to the EC, was selected to supply election materials, including the ink, to the EC through direct negotiations.
"First they will have to answer why the three companies - Nash Ventures Sdn Bhd,  Ayumi Resources Sdn Bhd, and Bumi Services Sdn Bhd, linked to Mohamed Salleh Mohd Alli - were awarded the contracts to supply the hats," said Rafizi.
He had also said another company, Integrated Challenger (M) Sdn Bhd, which is also linked to Mohamed Salleh, had supplied the indelible ink in GE13.
In a statement today, Rafizi said they had failed to answer what was their involvement in the contracts being awarded to Mohamed Salleh.
Rafizi told the both of them to stop issuing dares and take legal action against him.
"I had already repeated my allegation outside the parliament regarding the supplier of the indelible ink and the suspicious process of how the awards of the contracts took place," he said.
Read more at: http://www.themalaysianinsider.com/malaysia/article/rafizi-throws-back-dare-at-ec-leadership 
Anthony Weiner and Huma Abedin - America's Unfortunate Interfaith Couple
Posted: 24 Jul 2013 07:07 PM PDT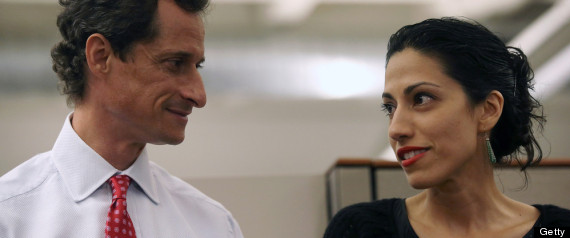 Gawker reported that Weiner complained in a text that he had never been accepted by Abedin's parents. "A lot has to do with religion,' Weiner said, '"They just believe I should be Muslim or convert... it makes for a lot of uncomfortable meetings."
Paul Brandeis Raushenbush
Senior Religion Editor, The Huffington Post
"Across the country, Desi moms can barely contain their glee at pointing out to their daughters how Weiner is what you get when you marry out."
For those who aren't acquainted with the term 'Desi' - it designates someone of South Asian decent. The Facebook page that carried this amusing message last night revealed a sub plot to the Weiner sex chat saga, namely that Weiner and Abedin are perhaps the highest profile interfaith couple in America and the troubles in their relationship have the potential to be used as another case in point of those issuing dire warnings about interfaith marriages.
Anthony Weiner, as you know even if you live under a rock, was exposed (ahem) Tuesday as having continued to engage in sex chatting with young ladies for over a year after he lost his congressional seat due to the last sexting scandal in 2011.
When the news emerged on Tuesday, the mayoral candidate promptly held a press conference. There, standing next to him, was his wife Huma Abedin, to whom he apologized repeatedly. Weiner told the reporters that he had asked for Abedin's forgiveness and she had given it. Abedin then spoke:
"It took a lot of work and a whole lot of therapy to get to a place where I could forgive Anthony. It was not an easy choice in any way, but I made the decision that it was worth staying in this marriage. I made a decision for me, for my son and my marriage."
After watching the press conference yesterday afternoon a secular Muslim friend of mine emailed me his reactions: "It struck me, seeing them there together, that here was a Muslim and a Jew, and how hard that might be."
After watching the press conference a couple times I have to say that my heart went out to both of them. They obviously have been through a lot and are trying to make this marriage work -- in part because of political ambition, but as Huma said, for the sake of her son, and the sake of the marriage itself.
Interfaith marriages can be difficult under any circumstances and research shows that people with different religious beliefs tend to have a slightly higher rate of divorce.
Although Weiner and Abedin appear to be more secular in their observance, which probably makes them more similar in their world view than a secular person married to an religiously observant person of the same religion, the religious tension in their marriage was revealed in one text during the original sexting scandal in 2011.
Gawker reported that Weiner complained in a text that he had never been accepted by Abedin's parents. "A lot has to do with religion,' Weiner said, '"They just believe I should be Muslim or convert... it makes for a lot of uncomfortable meetings."
Focus on rural areas, Umno urged
Posted: 24 Jul 2013 05:15 PM PDT
Former Kelantan Umno election director says Umno has lost much traction in urbanised areas.
Hawkeye, FMT
Barisan Nasional's sweeping victory in the Kuala Besut state by-election in Terengganu underscores the need for Umno to focus more on the rural heartland in the country instead of trying to win over the urbanised voters.
This was disclosed by former Kelantan Umno elections director Tuan Hashim Tuan Yaakob, who added that Umno must realise that it no longer has much standing in the urbanised areas as the voters there have become discerning and overly critical.
In the by-election, Tengku Zaihan Che Ku Abd Rahman from BN garnered 8,288 votes to defeat Azlan Yusof from PAS with a majority of 2,592 votes.
Hashim, a political strategist here, said the Malay nationalist party must provide more resources for developing the socio-economic structure in the rural areas while also swallowing the harsh reality that the urbanised areas may be out of BN's reach for a considerable period unless its rival – Pakatan Rakyat – performs badly.
"In the context of a number-game, one urban parliament seat is equivalent to one seat in the rural area. It is the same. But if we can arrest any inroads made by PAS in the rural areas, we can actually regain more seats in the future," he said.
He added that this will translate to more support for Umno.
"It is for Pakatan to lose in urban areas while it is the rural areas for Umno to lose," he said.
A typical urbanite in Malaysia is highly critical of BN and would accord all blame on the coalition regardless of whether the allegations are true, said Hashim in an interview.
Hashim was responding to a suggestion from the quarters in Umno who are pushing Prime Minister Najib Tun Razak to boost his focus on the rural areas in this parliamentary term.
'Allah': Uthaya's misconceived arguments
Posted: 24 Jul 2013 05:07 PM PDT
FMT LETTER: From Aidil Khalid, via e-mail
I refer to Uthaya Sankar SB's article, 'Allah dalam Teks Hindu dan Sikh'. I find the thrust of the author's arguments that the word 'Allah' had been used in the Hindu and Sikh scriptures, while partially true, had been shed under erroneous, misconceived and misconstrued contextual lights, the result of which is a grave misrepresentation of the true colours of those two religions particularly with regards to the concepts of god and Allah.
Let me be clear on one thing. Under no circumstances do I claim to be an expert in the field of religious comparison. It is also incumbent upon me with all humility to state that my knowledge on Sikhism, Hinduism or even Islam for that matter, is very much limited. Regretfully I had not delved enough in theology, and it follows therefore that my understanding is only to the extent that it is possible for a layperson reading a subject that is deeply difficult, extremely voluminous and highly complex.
But on the other hand, since I delve in the law as a profession, at the very least I have a general idea of the history of those religions insofar as the law is concerned. This is particularly since our laws often refer to Indian cases as persuasive authorities – with disputes of religious nature that arose in India in light of its vastly multi-religious society had resulted in fundamental issues on religion being crept into the authoritative judgments of the justice system, and thereby establishing definitive accounts of the respective religions.
Of particular relevance is an Indian case of Inder Singh vs Sadhu Singh and Anr AIR 1943 Cal 476, wherein the Calcutta High Court, in deciding whether or not a marriage between a Hindu and a Sikh could be said to be legally valid, had addressed and discussed rather lengthily, the historical context of the dawning of Sikhism.
The fact that Sikhism at its initial state was not regarded as a religion of its own but rather as a branch or a sect of Hinduism is pertinent for it goes to show how the religion that was founded in the 15th century, later absorbed or at least reflected upon some of the practices of other religions that existed then. This is of paramount importance, as we shall see in due course, to our understanding of the proper context to which the word 'Allah' is used in their scriptures today.
The learned judge, Khundkar J, in his written judgment of the above case observed as follows:
"Guru Nanak who founded Sikhism and was the first of Sikh gurus broke away not from Hinduism, but from certain features of that religion which he considered objectionable. Nanak and his followers were really dissenters who aspired to establish a reformed and purified Hinduism. Nanak preached monotheism similar to that of Hinduism in Vedic times. He disapproved of caste, preached against idolatry and condemned the veneration of saints, pilgrimages, and worship at shrines… It was not until the time of the 10th and last Guru, Gobind Singh, that a fundamental cleavage from Hinduism was attempted … He did away with the Hindu rites such as Kiria and Sradh, prohibited worship of shrines and samadhs and rejected the Hindu religious books, the Vedas, Purans and Shastras. The strict followers of Guru Gobind Singh, known as the Akalis, declared that they were not Hindus."

Just as important to the judgment above in establishing the fact that Sikhism began as a movement to purify Hinduism, is also the fact that the Sikh scripture Sri Guru Granth Sahib that was cited by the Uthaya in his article, is a compilation of works that included and referred to various other texts and sources, among others the Hindu texts as well as Islamic.
In this regard, I presume that perhaps the author was not aware that Sheikh Farid, who's name he name-dropped in his article to support the contention that the Sikhs had used the word 'Allah' in their scriptures, was actually a Muslim sufi of the Chishti order in Punjab, with his full name being Khwaja Fariduddin Masud Ganjshakar. Indeed, his works could be found in the Sri Guru Granth Sahib, but that is the very nature of the scripture itself in which teachings of various holy men from various religious orders were included. Thus when Sheikh Farid referred to 'Allah' 12 times in the scripture, there could be no doubt that he was referring to the concept of 'Allah' in accordance with the systems of belief in the religious order to which he subscribed.
While for Guru Nanak, Guru Arjan Dev and Kabeer who's name the author had yet again name-dropped to say that they referred to 'Allah' 18 times, I do not wish – and indeed I am not capable – to go in depth into their holy teachings. But suffice would it be for me to say that their references to the word 'Allah' as they did, must be read in the proper contexts so as to ensure that any attempt to understand their meanings would not be misguided, rather than sweepingly conclude that just because the word appears in their works, Allah is therefore the name that they refer to as god.
Perhaps the quotation from Guru Arjan Dev would shed some light into this contextual aspect. Guru Granth Sahib, Raga Bhairon at page 1136, is thus quoted:-
"I observe neither Hindu fasting nor the ritual of the Muslim Ramadan month; Him I serve who at the last shall save. The Lord of universe of the Hindus, Gosain and Allah to me are one: From Hindus and Muslim have I broken free. I perform neither Kaaba pilgrimage nor at bathing spots worship; One sole Lord I serve, and no other. I perform neither the Hindu worship nor the Muslim prayer; To the Sole Formless Lord in my heart I bow. We neither are Hindus nor Muslims; Our body and life belong to One Supreme Being who alone is both Ram and Allah for us."
It is clear that the references to Allah, Kaaba, Muslim prayer and Ramadan in the text quoted above were for comparison. They were not affirmative creeds dictating the name of God to which one should pray to, but rather cited for explanatory purposes so as to espouse breaking free from those religious doctrines. By the same token it is like when the Quran in 53:19 used the words 'Latta' and 'Uzza', which are the names of idols of the pagan Arabs. To conclude that just because the Quran cited the two names they are therefore the names of gods and goddesses that the Muslims believe in, is simply absurd, for the context upon which those words were used indicated that they were stern reminders from god against worshiping such deities.
It astonishes me very much to read that the author even went as far as to cite a popularised version of the song, Raghupati Raghava Raja Ram, to support his argument. The popularised version of the lyric of a song, as would be known to any reasonable person of at least some level of intellect, being a literary work of a lyricist has nothing to do whatsoever with religious doctrine – at least not authoritatively. So while the words appearing in songs may be right, it could also as much be wrong.
Why the author cited the song to support his contention is best known to him alone. I vaguely remember that Uthaya was the very person who barked so loudly in criticising the supposed error in Abdullah Hussain's novel, Interlok (student edition), and demanded that the word pariah be removed. I could not help but wonder what would he say if the book of the learned national laureate were to be used and cited as an authority to support the history of pariahs coming to the Malay Peninsular? If such a notion were to be held as absurd, then citing lyrics of a popularised version of a song for religious doctrine would be just as absurd.
As for the author's contention that the word Allah could also be found in the Hindu scriptures of Rigveda and Upanishad, I would be most grateful if he could just provide some supportive evidence or at least cite the relevant passages rather than leaving it to a mere bare assertion. My knowledge on Hinduism may be very limited, but I was made to understand – to which I stand corrected – that while there are references to iḷâ (for instance in verses 2/1/11 and 1/13/9 of Rigveda) and alâ (for instance in verses 3/30/10 and 9/67/30 of Rigveda), reference to Allah however could not be found anywhere in the Hindu holy books.
Don't just solve the problem, hold school responsible for ordering kids to eat in shower ...
Posted: 24 Jul 2013 05:01 PM PDT
(TMI) - Lim, however, argued that the ministry's quick closure of the case would only "be seen as a cover-up" if no further actions are taken against the parties involved.

Furthermore, Lim said that the photos of policemen with weapons standing guard outside the school sennt a wrong message.
Punish those responsible for ordering non-Muslim students to eat in the shower room during recess, said DAP's Lim Guan Eng.

In a statement released today, Lim called for stern action after authorities decided to "close the case" that occurred at SK Seri Pristana.

"Solving the problem is one thing but punishing those responsible is equally important to ensure that such incidents do not recur," said the DAP secretary-general.

The school located in Sungai Buloh, a 15-minute drive from Kuala Lumpur, came into the spotlight after a parent posted on Facebook photos of students having their recess in a shower room.

The post that was up on Monday quickly went viral, causing uproar among Malaysians over the school's poor treatment of its non-Muslim students.
Barisan Wins Malaysia's By-Election
Posted: 24 Jul 2013 04:57 PM PDT
Terengganu statehouse remains firmly in government hands
(Asia Sentinel) - Overall the results are positive not just for the Barisan Nasional but for Prime Minister Najib Tun Razak, whose hold on his job as premier is shaky following the loss of a numerical majority in the May 5 general election, although the Barisan managed to hold onto a substantial parliamentary majority because of gerrymandering.
As expected, Malaysia's Barisan Nasional Wednesday won a hotly contested by-election in the Kuala Besut Assembly district in Terengganu in eastern Malaysia, preserving the Barisan's 17-15 majority in the Terengganu statehouse by a strong margin of more than 2,500 votes.

The win allows Prime Minister Najib Tun Razak, under fire for the national coalition's poor showing in the 13th general election, to breathe a sigh of relief in bolstering his hold on his job.

Although the race seems an obscure district in an obscure state, the Barisan is said to have poured RM19,000 per voter into the contest to ward off the Pakatan Rakyat coalition's efforts to take the seat. More than 14,000 of the idyllic rural district's 17,679 registered voters were recorded as turning out. More than 30 percent had voted by 10 am.

A win by Pakatan Rakyat was viewed as a long shot at best. The seat was vacated when A. Rahman Mokhtar, who had held it for two terms, died from complications from lung cancer on June 26 after rather handily trouncing Napisah Ismail, a candidate put forth by Parti Islam se-Malaysia, the rural-based Islamist party that was the big loser in national elections that were held on May 5. PAS won only 21 of the 73 parliamentary seats it contested, down from 23 in the 2008 national election.

The race, won by UMNO candidate Tengku Zaihan Che Ku Abdul Rahman, would have created a hung assembly at 16 seats for each of the opposing sides if the PAS candidate had won. Accordingly, the United Malays National Organization, the country's biggest ethnic political party, poured in money and some of the party's biggest names including Khairy Jamaluddin, the Youth and Sports Minister, Deputy Prime Minister Muhyiddin Yassin and Mukhriz Mahathir, the son of the former Prime Minister Mahathir Mohamad, now the chief minister of the northern state of Kedah, who has assumed a major role in the by-election in an effort to demonstrate that he has more clout than just his father's name implies.

Local media have reported that financial promises and allocations by federal and state agencies for the Kuala Besut area have totaled at least RM337.5 million (US$106.3 million) via grants, new programs and other goodies from the Prime Minister's Department, the Education and Agriculture Ministries, the Terengganu State Government, and the Syarikat Perumahan Negara Bhd. the National Housing Company.
In the Chinese Press: Dong Zong may take 'repeal Education Blueprint' to UN
Posted: 24 Jul 2013 04:52 PM PDT
(fz.com) - "If the authorities continue to ignore (our demands) and insist on implementing the Education Blueprint, we will appeal to the UN when necessary because mother tongue education is a fundamental human right and Malaysia is a UN member," said Yap.
Over 700 Chinese associations nationwide have expressed support for the rally Dong Zong is organising in Kuala Lumpur on Sunday to press the government to drop the 2013-2015 Education Blueprint.  
Around 1,800 representatives from the Chinese groups are expected to attend the mammoth gathering at SJK(C) Chung Kwo, Dong Zong officials told a press conference yesterday. 
All Chinese dailies highlighted the press conference with Sin Chew Daily quoting Dong Zong chairman Yap Sin Tian as saying that if the education ministry refuses to repeal the blueprint, its "last resort" would be to bring up the matter with the United Nations. 
"If the authorities continue to ignore (our demands) and insist on implementing the Education Blueprint, we will appeal to the UN when necessary because mother tongue education is a fundamental human right and Malaysia is a UN member," said Yap. 
A declaration to be read out at the gathering was made public yesterday. It states that the  Education Blueprint will push for singularism in education via three phases.  
First, the teaching time for Bahasa Melayu in SJK(C) and SJK(T) will be increased while Remove Classes will be abolished.
Posted: 24 Jul 2013 04:47 PM PDT
The point is this: what action is taken against these powerful urbanites? Was the fatwa issued because it's a beauty contest per se or because it exposes parts of a woman's body? If it is the contest itself that is deemed to be dehumanising and immoral, what about bodybuilding contests for men? Will action be taken against them too? Of course not—that's why any punishment for the four girls, if meted out, will prove the hypocrisy of our ulama. They believe women are weak and can be bullied. This will draw more international ire and condemnation. We will achieve very little by punishing the girls.
Zaid Ibrahim,TMI
JAIS is preparing to take action against the four Muslim girls who participated in the Miss Malaysia World 2013 beauty contest in contravention of an earlier fatwa banning Muslims from taking part in beauty pageants. I am writing to appeal to the department to desist from doing so.
Any action by the religious authorities to enforce this fatwa will end up in another controversy that will yet again embarass the Muslim community at large. I am not against the religious council issuing fatwas on any subject they deem fit, but as in the olden days, these fatwas are meant to be opinions of the learned jurists that are issued to guide the conduct of Muslims.
The fatwa should remain an opinion or a guide, as they were when Islam was at its pristine best. In those days Muslims either followed these guides voluntarily or they did not. But they also engaged with the ulama on many societal issues and as a result, these fatwas were sometimes modified based on the community's feedback. No one was interested in punishing the recalcitrant or the wayward. They focused on finding the right path for the community, because Islam encourages questioning and thinking in search of the truth. The relationship between the community and its religious leaders then was therefore positive, constructive and dynamic.
We are obviously living in a very different era. Power is infectious: the politicians and the rich have it, as do the police and even the members of the underworld. So it's not a surprise the ulama also want power, which is why they have created so many rules. This gives them the opportunity to enforce these rules, hence exhibiting power and command. But these attempts to flex their authority always fall flat.
Posted: 24 Jul 2013 04:20 PM PDT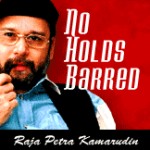 I know some of you come to Malaysia Today not to engage in an intellectual discourse but just to whack. So I expect these types of people to no longer visit Malaysia Today. That is not a problem and I am not sorry to see you go. You are free to take your rubbish elsewhere because we really do not treasure readers like you. I would rather have 250,000 intellectual readers than 1,000,000 nut cases who do not add value to Malaysia Today.
NO HOLDS BARRED
Raja Petra Kamarudin
6,640 websites blocked since 2008
INAPPROPRIATE: They contained pornographic and malicious content
(NST) - THE Malaysian Communications and Multimedia Commission has blocked 6,640 websites since 2008.
Deputy Communications and Multimedia Minister Datuk Jailani Johari said the blocked websites contained either pornography or malicious content or infringed copyrights.
"As of June this year, the commission is investigating 29 cases of websites with questionable content."
However, Jailani said, the ministry preferred the educational approach in encouraging Netizens to self-regulate the content that they post online. 
He said this was because of the expansive nature of the Internet, which made it impossible to control the contents of personal websites and blogs.
"Although the government feels that there should be no Internet censorship, it does not mean that people can post seditious or malicious things online, especially those that can create disunity," he said in reply to a question by Senator Abdul Shukor Mohd Sultan during questioning at Dewan Negara.
Shukor wanted to know if the government planned on censoring websites and blogs that carried defamatory content against the government and royalty.
****************************************
Malaysia Today, too, was blocked for two weeks back in August 2008. They blocked it the day of the Permatang Pauh by-election, which Anwar Ibrahim contested and won. In fact, they blocked it as the votes were being counted so we were not able to report the results.
I then met up with the MCMC to try to negotiate with them. They agreed to meet but told me that the meeting was unofficial and off-the-record. So we met in a Bangsar steakhouse.
MCMC's main bone of contention was regarding the comments in Malaysia Today. They were not happy with the anti-Malay and anti-Islam comments posted by our readers. If I can assure them that I will moderate the comments and not allow the anti-Malay and anti-Islam comments to get through then they will agree to unblock Malaysia Today.
I agreed and gave them my assurance that I will 'control' the comments and they unblocked Malaysia Today. The next day, however, the police came to my house to detain me under the Internal Security Act for the crime of 'insulting Islam'.
Before that, the police had raided the homes and/or offices of more than 40 of our readers who had posted comments in Malaysia Today. Somehow the police managed to trace these people. The police also confiscated their computers as evidence.
All were let off with a warning except for one, an Umno Blogger, who was charged for sedition. In fact, we helped raise his bail although he is an Umno Blogger. As far as we are concerned he is a victim of persecution. Therefore, political affiliations should not stop us from doing the right thing or prevent us from fighting for justice for that person.
Since May this year, Malaysia Today is again being flooded with hate postings. We get about 200-300 comments a day of which more than half need to be deleted. If you think that the comments posted in Malaysia Today are downright nasty you should see the ones that did not get posted.
I suspect a lot of these comments are being posted by cyber-troopers who have mischievous intent. The fact that most of these comments are out of point and deviate from the topic gives rise to this suspicion. They not only hijack the discussion and bring it into a totally unrelated topic but they indulge in Malay- and Islam-bashing as well.
What surprise me most are the anti-Chinese and anti-Indian comments posted by the non-Malay readers. Why would the Chinese and Indians want to post comments that whack their own race if not merely to justify the anti-Malay and anti-Islam comments? This certainly appears very suspicious. 
I have three other people (other than me) who update Malaysia Today. All three are Chinese and they get to pick what they would like to post. Even though sometimes I do not agree with some of the postings (such as those that 'embarrass' Islam), I do not interfere with what they post. They have absolute freedom to post what they want.
The problem we face is regarding the job of moderating the comments. None of our people want to moderate comments because they hate reading the comments. So getting someone to read the comments and then approve or reject them does not seem possible. No one wants to do that job.
I too am tired of looking through the comments so I may stop doing this. I have already stopped doing so over the last few days -- unless I really have nothing to do. And that is why of late you have probably seen less comments posted and even when they are it is very ad hoc.
There are two schools of thought. One is that I allow a free-for-all. That means we do not moderate comments. We tried that once and it did not work. People do not understand freedom of speech and they turned Malaysia Today into a rubbish dump.
The other school of thought is that we do not allow those who are not registered to post comments. That means you need to register to post comments. That may be the better option. It will, of course, open you to risk because then the police can trace you if you post irresponsible and nasty comments. 
But then if you commit a crime you should pay for it rather than expose Malaysia Today to the risk of getting blocked like the more than 6,000 other websites, which, as the government said, have questionable, malicious and defamatory content.
The signals we seem to receive is that a big clampdown is about to begin. Before Malaysia Today ends up as one of the victims of this clampdown I have no choice but to act. And since none of you care about what happens to Malaysia Today then you have to lose your privilege of airing your views. (Yes, it is a privilege, not a right).
I know some of you come to Malaysia Today not to engage in an intellectual discourse but just to whack. So I expect these types of people to no longer visit Malaysia Today. That is not a problem and I am not sorry to see you go. You are free to take your rubbish elsewhere because we really do not treasure readers like you. I would rather have 250,000 intellectual readers than 1,000,000 nut cases who do not add value to Malaysia Today.
RM663 million e-learning contract misused to fund YTL's 4G roll-out, says Zairil
Posted: 24 Jul 2013 02:59 PM PDT
(TMI) - "There is an obvious case of conflict of interest, whereby taxpayers and public schools are effectively funding the commercial expansion of YTL's YES 4G network in the name of promoting E-Learning," the DAP politician said in a statement today.
Malaysia's RM663 million e-learning contract to YTL Communications is a misuse of public funds as it is paying for the telecommunication provider's commercial expansion, Bukit Bendera MP Zairil Khir Johari revealed today.
The first-term lawmaker said YTL had admitted that communication towers built in schools for the project will also be used for commercial gain in neighbouring areas.
"There is an obvious case of conflict of interest, whereby taxpayers and public schools are effectively funding the commercial expansion of YTL's YES 4G network in the name of promoting E-Learning," the DAP politician said in a statement today.
Deputy Education Minister P Kamalanathan was quoted in a business daily yesterday as saying that YTL "will erect its own transmission towers and build mobile labs as part of the contract", a line that drew more question marks for Zairil.
Posted: 24 Jul 2013 02:58 PM PDT
Bernama) - The Home Ministry has declared the Syiah Organisation of Malaysia as an organisation that contravenes the law, effective yesterday.
Ministry secretary-general Datuk Seri Abdul Rahim Mohamad Radzi said the decision was made by the home minister based on Section 5 of the Societies Act 1966.
Rahim said followers had applied to register the organisation with the Malaysian Registration Department in Malacca on June 18, 2011, but this was rejected on Aug 4 the same year.
The organisation appealed to the home minister, but this was also rejected on Oct 31, 2011, he said in a statement.
"Nevertheless, the association continues to operate actively, to the extent of endangering public order and triggering anxiety and worry among Muslims in the country, the majority of whom are members of Sunnah Wal-Jamaah."
6,640 websites blocked since 2008
Posted: 24 Jul 2013 02:52 PM PDT
INAPPROPRIATE: They contained pornographic and malicious content
(NST) - THE Malaysian Communications and Multimedia Commission has blocked 6,640 websites since 2008.
Deputy Communications and Multimedia Minister Datuk Jailani Johari said the blocked websites contained either pornography or malicious content or infringed copyrights.
"As of June this year, the commission is investigating 29 cases of websites with questionable content."
However, Jailani said, the ministry preferred the educational approach in encouraging Netizens to self-regulate the content that they post online.
He said this was because of the expansive nature of the Internet, which made it impossible to control the contents of personal websites and blogs.
"Although the government feels that there should be no Internet censorship, it does not mean that people can post seditious or malicious things online, especially those that can create disunity," he said in reply to a question by Senator Abdul Shukor Mohd Sultan during questioning at Dewan Negara.
Shukor wanted to know if the government planned on censoring websites and blogs that carried defamatory content against the government and royalty.
Benefits Will Exceed Any Downside From Malaysia Signing TPPA, Says Trade Expert
Posted: 24 Jul 2013 02:51 PM PDT
(Bernama) - Dr Sufian Jusoh, a Senior Fellow and Associate Professor, Faculty of Law, Universiti Kebangsaan Malaysia, said although stakeholders could be concerned about foreign firms eating into local contracts, and as a result continue harping on the downsides, the focus should also be on the benefits from an expanded regional market.
The intense debate brewing over the Trans-Pacific Closer Economic Partnership Agreement (TPPA) must not be allowed to mask the obvious advantages for Malaysia.
This is in terms of market access to over 700 million consumers, potentially cheaper imports and the chance to bid for government contracts in member economies.
Malaysian contractors can vie for government procurement contracts in neighbouring TPPA countries, particularly in Brunei, Singapore as well as Australia and New Zealand, a trade expert said.
Dr Sufian Jusoh, a Senior Fellow and Associate Professor, Faculty of Law, Universiti Kebangsaan Malaysia, said although stakeholders could be concerned about foreign firms eating into local contracts, and as a result continue harping on the downsides, the focus should also be on the benefits from an expanded regional market.
For instance, while Malaysia's government procurement market was estimated at US$28.1 billion in 2012, the combined market for government procurement in all 12 TPPA markets was at US$2.74 trillion.
The TPPA is important for Malaysia due to its reliance on trade and industry, increased opportunities for foreign direct investment, enhanced competitiveness and the ability to build up business and technical capacity.
"Malaysia will also enjoy lower or zero-rated tariffs for goods and market access for services.
"The government can on the other hand, negotiate for local companies to have access to technical assistance to upgrade their standards such as in agriculture or fisheries from other TPPA economies," he said during a talk on, "A Creature Called TPPA" at Wisma Bernama here today.
Politicians, non-governmental organisations (NGOs) and various interest groups have condemned Malaysia's participation in the TPPA negotiations, alleging, among others that it would jeopardise Bumiputera interests and about 600,000 foreign companies would enter the domestic market.
In reality, Malaysia can limit the access to foreign contractors as far as government procurement is concerned or reserve the right in certain sensitive areas known as "carve-out" in the annexe of non-conforming measures, limiting the entities in the annexes to the Government Procurement Chapter, or put in place high thresholds to the access to government procurement.
Malaysia is currently playing host to the 18th round of TPPA negotiations in Kota Kinabalu attended by Australia, Brunei, Canada, Chile, Japan, Mexico, New Zealand, Peru, Singapore, United States, Vietnam.
"The advantages go beyond tariffs," said Sufian, who is also an External Consultant and Senior Fellow at the World Trade Institute in Bern, Switzerland.
He also said concerns that Malaysia would lose its sovereignty upon signing the TPPA were misplaced as the text to the agreement is a result of a joint effort by the negotiating countries and not dominated by any single member or economic superpower as alleged by certain quarters.
In drafting the text of the agreement, the participating countries including Malaysia, will have an opportunity to submit their proposals although individual countries could have strong positions on certain trade sectors.
For instance, he cited how the United States has a strong text on pharmaceuticals, especially on the extension to patented medicines.
"But most of the other negotiating countries object to their position, which means it would be possible for the proposal to not be included in the agreement," he added.
He said even if pharmaceuticals were included in the TPPA, he said that the Malaysian government could maintain its purchasing policy, and have the flexibility in buying cheaper generic drugs for off-patent medicines as opposed to expensive patented medicines.
"Rather than the US, Malaysia should exercise caution in negotiating trade pacts with the European Union and especially Switzerland, which have a higher level of pharmaceutical productions and exports of patented medicines.
"Europe is home to many of the world's drug manufacturers with the pharmaceutical sector a major proportion of their Gross Domestic Product, which means they will do everything possible to protect the industry," Sufian added.
He also dismissed allegations by local politicians and NGO's as well interest groups that multinational corporations would dictate terms to Malaysia in areas such as investment or even sue the country if their conditions were not met.
"They can only take countries to court for arbitration for breach of the certain obligations under the TPPA," he said, giving the assurance that Malaysia's team of negotiators were an experienced lot, and would not sell out the country as alleged by some.
Asked if the pact would be signed later this year, Suffian said he was pessimistic about any signing in 2013, as there are many areas yet to be concluded in the negotiations.
Suaram event an 'insult to Islam'
Posted: 24 Jul 2013 02:47 PM PDT
(NST) - A former aide to opposition leader Datuk Seri Anwar Ibrahim has described a breaking of fast event by Suara Rakyat Malaysia (Suaram) as an insult to Islam.
Anuar Shaari said action should be taken against the non-governmental organisation for organising the event, which was reportedly used as a political platform to defame the government by raising issues on the murder of Mongolian Altantuya Shaariibuu and the purchase of Scorpene submarines.
"The police and the attorney-general should investigate the matter as it clearly shows that the buka puasa event organised by Suaram was used to spread slander against the prime minister and the government.
"The authorities should also explain to the public if an investigation cannot be carried out against Suaram."
He said Suaram was being disrespectful and desperate to get support from Muslims for its political allies.
On Monday, Jaringan Melayu Malaysia president Azwanddin Hamzah claimed the function was attended mostly by non-Muslims. He said he was barred from entering the function held at Dewan Sivik MPPJ in Petaling Jaya.
One day fast for peace and unity
Posted: 24 Jul 2013 02:43 PM PDT
Malaysians worldwide are invited to fast on July 31 for peace and unity.
(FMT) - The organisers of #Fast4Malaysia – Projek Dialog, activist Marina Mahathir and blogger Niki Cheong – described the event as a day where Malaysians are "encouraged to show their friendship with one another by fasting for a day and breaking the fast together".
Malaysians from all walks of life, race and religion are invited to fast for one day on July 31 as a way of showing their unity and for peace in the country.
The organisers of #Fast4Malaysia – Projek Dialog, activist Marina Mahathir and blogger Niki Cheong – described the event as a day where Malaysians are "encouraged to show their friendship with one another by fasting for a day and breaking the fast together".
"We came up with this initiative called #Fast4Malaysia as response to some of things that are going on in the country. We feel that Malaysia is dividing people instead of bringing people closer together," Marina told a press conference here.
"We are doing this for unity, solidarity and peace. We want people to know each other rather than to fight with each other," she added.
Tiga Daripada Empat Peserta Akhir Ratu Cantik Mohon Maaf
Posted: 24 Jul 2013 02:37 PM PDT
Pic: antarapos.com
(MD) - Pengarah Jawi Datuk Che Mat Che Ali berkata, bahagian penguatkuasa Jawi akan meneliti perkara itu selepas peserta-peserta terbabit menyatakan kekecewaan mereka dengan fatwa yang mengharamkan penyertaan wanita Islam dalam pertandingan ratu cantik.
Tiga daripada empat peserta akhir pertandingan Miss Malaysia World 2013 yang disifatkan menghina Islam telah membuat permohonan maaf.
Salah seorang peserta, Sara Amelia Muhammad Bernard, 20, berkata dia telah membuat permohonan maaf secara formal kepada Jabatan Agama Islam Wilayah Persekutuan (Jawi).
"Saya tidak berniat untuk menyinggung perasaan umat Islam dan agama saya sendiri," katanya pada Rabu.
Seorang lagi perserta, Wafa Johanna De Korte, 19, turut memohon maaf.
"Saya tidak sama sekali ingin menentang fatwa. Saya menghormati fatwa yang diwartakan itu untuk melindungi umat Islam di Malaysia.
"Jika ada mana-mana pihak tersinggung, saya minta maaf sangat-sangat tetapi saya tidak berniat untuk menghina sesiapa," katanya.
Terdahulu, Jawi dilaporkan membuka kertas siasatan terhadap empat peserta akhir yang bertanding merebut gelaran Miss Malaysia World 2013 kerana mereka disifatkan menghina Islam.
Get rid of the religious bigots
Posted: 24 Jul 2013 02:31 PM PDT
Is this how democracy best works in Malaysia, with the dominant race always threatening to 'finish off' the rest?
Jeswan Kaur, FMT
It is tough times ahead for the non-Muslims of this country, going by the antics of entities like Perkasa and Jati who are doing all they can to turn the former into non-persona grata.
There is no denying that as long as Perkasa and Jati exist, the affection and trust between Muslim and non-Muslims will always be strained.
Both Perkasa and Jati are notorious for causing a rift between the non-Muslim and Muslims.
In fact, the worst damage to national unity has come from entities like Perkasa and Jati – be it acts of decapitating and desecrating cow heads, ridiculing the Hindu idols, threatening anyone who dared question Article 153 of the Federal Constitution that safeguards Malay rights and privileges, calls to burn the Malay bibles and the latest being demands that the Embassy of the Holy See in Kuala Lumpur get rid of its ambassador Archbishop Joseph Marino because the latter praised a local church's campaign to include the Arabic word 'Allah' to refer to God among Christians.
In Marino's case, Perkasa and Jati wasted no time in marching to the embassy of the Holy See demanding that the Vatican appoint a new envoy to Malaysia.
When no one from the embassy turned up to entertain the antics of Perkasa and Jati led by their founders Ibrahim Ali and Hasan Ali respectively, Ibrahim was forced to hand over his protest note to the police guard.
If that was not good enough for Ibrahim, he had the gall to paste a copy of the protest note on the embassy's guard house wall.
Marino has since the uproar tendered an apology but as always 'sorry' has never been enough for Perkasa and Jati, infamous for their extremist views and anti-national outlook.
Even the Selangor Islamic Religious Council (Mais) is not satisfied with an apology from the Vatican's envoy.
Mais claims Marino's comment over the use of the word "Allah" by Christians in Malaysia was tantamount to contempt of the rule of law assented to by the Malay rulers.
Mais chairperson Mohamad Adzib Mohd Isa said Marino, had incurred the anger of Muslims at a time when they were observing the Ramadan fast.
How has the archbishop raised the ire of the Muslims when it was the truth that he had lent support to?
Is this how democracy best works in Malaysia, with the dominant race always threatening to 'finish off' the rest?
No 'copyright' over religion
It is befuddling as to why Perkasa, Jati, the state rulers and Malay scholars refuse to accept the fact that the word 'Allah' can be used by the other races as well?
Why is there the animosity when it comes to worshiping the Creator, when there is ample evidence that 'Allah' is not exclusive to the Malays alone?
Indeed, when the rulers of state bar the non-Muslims from practising what is their fundamental right, it becomes clear that the non-Muslims have become enemies of the state and have been relegated to the status of non-persona grata.
While Mohamad Adzib is urging relevant authorities such as the Selangor Islamic Religious Department (Jais), the police and the Home Ministry to act firmly against any Muslim or non-Muslim individual who intentionally insult the sanctity of Islam, whom do the non-Muslims turn to for help when agencies like Perkim (Pertubuhan Kebajikan Islam Malaysia) unabashedly try to convert them to Islam?
This was what a friend of mine faced just days before the fasting month began. She was at the Sungai Wang Plaza when several men from Perkim approached her armed with a barrage of questions concerning the fasting month of Ramadan.
The Perkim staff was not out to test my friend's understanding or knowledge of the fasting month. Rather, he was hoping to 'earn' a brownie point by getting my friend to renounce her Christian faith.
In the end, before my friend could take off, the Perkim representative still adamant that she give 'leave Christianity and join Islam' a thought, placed in her hands a copy of the Quran translated into English, 'A Brief Illustrated Guide to Understanding Islam' by I.A. Ibrahim, 'Have You Discovered Its Real Beauty' by Dr Naji Ibrahim Arfaj and 'What Allah says in the Quran The Truth about Jesus Christ'.
My friend ended up with unsolicited information and a copy of the Quran and other Islamic paraphernalia – what should a non-Muslim person make out of all this? Or how should she or he react?
Had my friend adopted the insensitive 'Perkasa-Jati' approach, she would have given the Perkim official a piece of her mind for accosting her with unwelcomed details about Islam.
Instead, she thanked him for sharing all that which he did and for the Quran etc.
My friend was not pleased with that experience which left her wondering why the double standard practiced by the government when it comes to proselytisation?
Seri Pristana headmaster's daughter pleads for dad to be given a chance
Posted: 24 Jul 2013 02:30 PM PDT
(TMI) - "He comes back every day from work boasting about his school's potential, about how the kids have grown better in both academics and co-curriculum," she wrote.
 Give my father a chance to clear his name.

That was the plea from Farah Asyikin to netizens who have been attacking her father Mohd Nasir Mohd Noor over the case of students being ordered to eat their meals in a shower room at the SK Seri Pristana in Sungai Buloh.

Mohd Nasir is the school's headmaster and since pictures of the students having their recess meals in the school's changing room on Facebook went viral, he has had no respite from netizens' attack on his decision.

Farah Asyikin said as result of the furore generated by the Facebook posting her father is being investigated by the police and the Education Ministry.

She pleaded to the public to stop spreading rumours about her father.

"I scrolled through my Facebook wall and I just couldn't bear all the fitnah (slander) that has been going on. I'm crying inside. Very loud. People are talking as if they know everything," Farah Asyikin said in a Facebook post yesterday.
Young people gave BN Besut victory
Posted: 24 Jul 2013 02:26 PM PDT
Even though PAS candidate Azaln Yusof was "more appealing among local residents" BN's unwavering machinery swayed voters, said a UiTM analyst. 
(Bernama) - The decision of voters in retaining Barisan Nasional (BN) in Kuala Besut is a sign of unanimous support for Prime Minister Najib Tun Razak's agenda.
Fulfilling the prediction that Kuala Besut is a BN stronghold, the win strengthened the position of Umno as the largest party of the Malay community and re-inforced its stance that it has Malay support.
The by-election, which was held following the death of BN incumbent Dr A. Rahman Mokhtar, saw a straight fight between two Malay parties – BN and PAS –  which further proved that the process of democracy in the country is very much alive.
The victory of BN's Tengku Zaihan Che Ku Abd Rahman, 37, a civil engineer with a 2,592-vote majority against his challenger from PAS, Endot @ Azlan Yusof, 48, a businessman, also maintained the status quo in the state legislative assembly.
Terengganu has 32 state seats with BN holding 17 seats while the opposition coalition Pakatan Rakyat has 15 seats. PAS has 14 and PKR holds one.
In the 13th general election (GE13) on May 5, Dr Rahman won with a majority of 2,434 votes, beating Napisah Ismail of PAS.
According to political observers, the result signaled the people's desire for stability in the administration and development of Terengganu.
Cooling the hot warring politics, the by-election result showed the maturity of voters in understanding the current political scenario and its effects on them.
If BN had lost, the number of seats between BN and the opposition would have been tied at 16 each.
The result also ended speculation as the little by-election could have had major implications on the landscape of politics for both parties.
Political analyst, Che Hamdan Che Mohd Razali said the government's political development and commitment agenda to bring modernisation to rural areas continued to obtain affirmative response from the people here.
'Che Long more appealing but…'
The Universiti Teknologi MARA (UiTM) political science senior lecturer in Dungun said the voting trend in the rural area was unchanged with voters placing high confidence in BN.
"Eventhough from the popularity of candidates, Che Long (PAS candidate) appeared more appealing among local residents but the unwavering BN machinery headed by the Deputy Prime Minister (Tan Sri) Muhyiddin Yassin and (Datuk Seri) Idris Jusoh, a local leader, helped sway the advantage to Tengku Zaihan," he said when contacted by Bernama.
Kuala Besut has about 22,986 residents with an area of 41 sq kilometres comprising mostly fishermen.
BN's victory has brought a much bigger development agenda to the people of Kuala Besut especially the deepening of the Sungai Besut river mouth project which involves constructing a one kilometre wave breaker wall.
It will be a major catalyst to the economy of Kuala Besut.
The proposed Gerbang International Tourism project will also benefit villagers in the fishing community and raise their socio-economic standard.
BN's political development strategy, said Che Hamdan, succeeded in gaining the confidence of voters that the development agenda will be implemented when the government is stable.
The Kuala Besut state seat which has 17,683 registered voters saw 14,108 voters or 80 per cent turning out to vote compared to 86.7 per cent in GE13.
Elaborating on this, Universiti Islam Antarabangsa (UIA) law lecturer, Assoc Prof Dr Shamrahayu Abdul Aziz said the high voter turnout showed the fishing community was politically savvy.
"This demonstrates the seriousness of voters as the by-election was held during Ramadan and on a working day and the voters have indeed carried out their responsibility well," she said.
'No major issues in campaign'
Some political observers concluded that Malaysians were aware that it was only through the ballot box that the practice of parliamentary democracy of the country could be changed and manifested.
The win by BN was very meaningful to Umno.
In this regard, Shamrahayu said the increased majority obtained by BN's candidate showed positive support for BN and Umno as the Malay party continued to strengthen its position.
"Kuala Besut voters saw Umno which represented BN as hardworking in the by-election.
"Generally, PAS was not strong and there were no major issues in the campaign," she said.
The acceptance of Tengku Zaihan proves the attempt by BN to introduce young candidate who could look into the problems faced by the people is palatable with the residents.
Umno and BN should be proud of Tengku Zaihan as he was a manifestation of the political transformation of Umno to get more youth involvement.
It shows young people can contribute to BN's victory as the Kuala Besut demography had 55 per cent young voters aged between 21 and 39 years.
In line with BN slogan,' Kuala Besut getting bluer', the blue wave has indeed landed in Kuala Besut to bring development and progress to change the fate of the local residents.
Saudi Arabia To Put Non Muslims On Planes
Posted: 24 Jul 2013 02:06 PM PDT
That school in Sg Buloh put non Muslim students in the shower room in the fasting month. Well here is news from Saudi Arabia. They want to put non Muslims who eat or smoke in public during the fasting on airplanes and expel them.  
Outsyed the Box 
Foreigners caught breaking the fast in public "will be subject to deterrent measures that include terminating their employment contracts and expelling them from the kingdom," according to a statement from the interior ministry. 
AFP, Riyadh -  Saudi Arabia threatened on Tuesday to expel non-Muslim expatriates who eat, drink, or smoke in public during the Muslim fasting month of Ramadan.
"Non-Muslim residents in the kingdom must not eat or drink in public during Ramadan, in respect to the holiness of Ramadan and the feelings of Muslims," said an interior ministry statement published by the official SPA news agency.
Saudi Arabia is home to eight million foreigners, mostly Asians.
Dont they have shower rooms in Saudi Arabia?  
Read more at: http://syedsoutsidethebox.blogspot.com/2013/07/saudi-arabia-to-put-non-muslims-on.html 
Accused: SB men knew of intrusion
Posted: 24 Jul 2013 01:59 PM PDT
(The Star) - A Special Branch corporal accused of withholding information about the Sulu gunmen intrusion in Lahad Datu told the High Court here that senior Sabah police officers were aware of the matter long before it happened on Feb 12.
Kpl Hassan Basari told the court that among those who knew about the impending intrusion was Sabah Special Branch deputy chief Senior Asst Comm Zulkifli Abd Aziz.
SAC Zulkifli had the initial information about the possible Sulu gunmen intrusion and their claims well before the incident occurred at Kampung Tanduo, he said when reading an unsworn statement in court.
Kpl Hassan took nearly an hour to read the 18-page statement before Justice Ravinthran Paramaguru who had ordered him to enter his defence on July 17.
Kpl Hassan, 58, is charged under Section 130M of the Penal Code with withholding information about the intrusion and is alleged to have committed the offence at the Lahad Datu Special Branch office between January and March 3.
In his statement, Kpl Hassan said SAC Zulkifli had testified in the court that he (SAC Zulkifli) had met the brother of self-styled Sulu Sultan Jamallul Kiram, Esmail Kiram, in Kota Kinabalu in December last year.
SAC Zulkifli never alerted the Lahad Datu Special Branch about the Sulu sultanate claims and the threat on Sabah, he said.
Kpl Hassan said he constantly verbally relayed information he had about the Sulu sultanate and the intrusion at the village to his Special Branch colleagues and superiors in Lahad Datu.
"Between Feb 19 and March 2, we met daily to share information we had from our intelligence gathering activities in Lahad Datu town," he said.
"The Lahad Datu Special Branch chief Asst Supt Noraidin Awang Maidin instructed me to contact my sources in and outside of Lahad Datu to obtain information about the Sulu sultanate.
"I did what I was told and the information I received was typed by Kons Kifli into the computer used by my colleague Kpl Ajirah Sulaiman."
He said among the specific information he had relayed to his Special Branch superiors was a report from a contact in southern Philippines on Feb 21 that groups of Sulu people in Basilan, Jolo and Tawi-Tawi were preparing to help the intruders.
Kpl Hassan said he had also informed his supervisor Sjn Mejar Safwan Sairin on Feb 28 that Esmail Kiram had met former Moro National Liberation Front (MNLF) soldiers in Zamboanga.
He had also alerted the Lahad Datu Special Branch operations room on March 1 after receiving information that about 200 Suluk people were waiting in Bungao in southern Philippines to help the intruders.
The 38-year police veteran said he had never received any directive from the Sabah Special Branch chief that all information channelled to his colleagues or superiors must be in written form.
After Kpl Hassan completed reading his statement, his lawyer Ram Singh said the defence was closing their case.
Justice Ravinthran fixed Aug 2 to hear submissions. 
10 places Ibrahim Ali and gang can consider emigrating to
Posted: 24 Jul 2013 01:49 PM PDT
Finding a new home for regular people is difficult enough, when it comes to sworn racists with a panache for controversy the search becomes near impossible. I will try nevertheless.
The Malay Mail 
Before that, which bigots and why do they have to relocate?
Right-wingers all year round dare many Malaysians to leave the country if them bleeding heart liberals cannot stomach their brand of patriotism. They'd say things like "You balik China/India" (Go back to China/India) or "Kalau nak jadi orang putih, pergi ke negara orang putihlah" (If you want to be like the whites, migrate to their countries).
Often those attacked would retort with "You first" or "My country bro, you can migrate-lah."
It's a bit playground-ish, I apologise to all bigots operating currently directly in the country and partial apologies to those working out of other time zones. You deserve better.
To raise the debate, today I am going to speak up for people like Ibrahim Ali (the poster child of Malay rights groups) and Ridhuan Tee Abdullah (a man who positions himself as the special one, revealing allegedly unflattering truths about the Chinese and liberals in Malaysia).
Is it fair to ask the ignorant to leave the country, when they know so little of the world they live in? It is plain to all they know very little of their own neighbours in Malaysia, after living here all their lives, therefore what fighting chance do they have if they left for strange shores and are forced to deal with another lot of infidels?
Read more at: http://www.themalaymailonline.com/opinion/praba-ganesan/article/10-places-ibrahim-ali-and-gang-can-consider-emigrating-to 
'Action can be taken against anyone belittling a fatwa'
Posted: 24 Jul 2013 01:43 PM PDT
(The Star) - Action can be taken against anyone belittling an edict (fatwa) prohibiting Muslims from participating in beauty pageants, says Federal Territory syarie chief prosecutor Ibrahim Deris.
He added that even non-Muslims would not be spared because such behaviour would be deemed as insulting Islam.
"For Muslim offenders, we will take action under the syariah criminal offences. For non-Muslims belittling the edict in public domains, we will lodge a police report for action to be taken under the existing civil laws such as the Sedition Act," he said yesterday.
He was responding to reports over the religious authorities' move to bar four Muslim women finalists from participating in the Miss Malaysia-World pageant scheduled on Aug 2.
The Federal Territory Islamic Religious Department (Jawi) had also initiated investigations into allegations that the Muslim participants had insulted the religion by questioning the fatwa prohibiting Muslims from taking part in beauty pageants.
Jawi director Datuk Che Mat Che Ali had said that investigations were being carried out under Section 7 of the Syariah Criminal Offences Act (Federal Territories) 1997 (Act 559) for insulting or degrading Islam.
If found guilty, they are liable to a fine not exceeding RM3,000 or jail sentence not exceeding two years, or both.
Ibrahim said action would be taken if they had really uttered the words deemed as insulting the religion as reported in a Malay daily.
The four, Sara Amelia Muhammad Bernard, Wafa Johanna De Korte, Miera Sheikh and Kathrina Ridzuan had allegedly expressed their disappointment at having to leave the contest.
Ibrahim said action would also be taken against them under Section 9 of the Act if they breached the fatwa by participating in the pageant next week.
Section 9 of the Act also carries a fine not exceeding RM3,000 and jail sentence not exceeding two years.
The edict issued by the National Fatwa Council was gazetted in 1996 under the Administration of Islamic Law (Federal Territories) Act 1993. 
Why deny top students courses of their choice
Posted: 24 Jul 2013 01:39 PM PDT
It is ironic that on one hand we spend millions to attract our talented people to return home and at the same time deny some of our brightest students courses and universities of their choice.
Baradan Kupusamy, The Star
This annual season of silliness will only force high-performing students to look elsewhere to further their studies.

One obvious benefactor is Singapore which offers scholarships, living allowances and an attractive multi-cultural environment to study in. Eventually, after graduation, jobs are offered too.

The MCA and MIC have kicked up a storm, and rightly so, over the drop in placements and the government has said a decision is pending.

But why deny our top students from studying the courses of their choice in the first place?
Why allow this mockery to take place year in, year out?
 
Why put them through this harrowing experience, which must surely test the limits of their love for their country.
 
The MCA in particular wants to know why there is a low intake of Chinese students - 7,913 successful applicants out of 41,573 for 20 public universities this year.

Its education bureau chairman Datuk Dr Wee Ka Siong revealed shocking figures that show Chinese students intake at a mere 19% of the total for the new academic term.

In previous years, and since meritocracy in the university intake was introduced from 2002, Chinese student intake had never dropped below 25%.

Apart from the Chinese students, there were 30,903 bumiputeras, 1,824 Indians and 933 other races that made up the total number of successful applicants.

This state of affairs is completely unacceptable, it is unfair and bright and young students should not be put through this.
 
Some of the students with CGPA of 4.0 were not only not given courses of their choice but places in universities.

They had selected medicine, pharmacy and dentistry as their top choices followed by accountancy and engineering.

Even within the 19% of successful Chinese students, many are not happy with the courses they were given.
 
It is to avoid this mess that the government implemented a meritocracy policy in 2002 and Chinese student intake had always been above 20% whereas the Indians averaged 9%.

These students are a talent pool that would do the nation proud in years to come.

Even Dr Wee expressed worry that Singapore would be the main beneficiary of this annual intake mess in our universities.

The government has to play an annual balancing game with meritocracy on one hand and on the other, giving the under-privileged a chance at high value courses.

We are not against social engineering but these efforts at giving the under-privileged a chance should not come with a price tag in meritocracy.
 
You don't have to deprive the best and brightest of their right to study courses of their choice as they are a bright pool of talents that any country would value.

Some of them are also poor and under-privileged themselves and are hoping to use education as a ladder to climb out of poverty.

They have put in years of hard work, pouring over text books and going for tuition and preparing for the big STPM examination.

And some of them excel in it and at the end of the day they hope to secure a course of study of their choice and even a university of their choice.

In this respect, the government should do everything possible to ensure that the selection process is transparent and accountable.

At the moment, the selection process for the 20 public universities is opaque. We don't know how and who select the students and the qualifying criteria.

We are just told that the students are judged based on their examination results (90%) and extracurricular activities (10%).

The onus lies with the government to explain the record low number of seats given to Chinese and Indian students in the new intake for IPTAS.

It is no point dredging the world for Malaysian talents and spending money urging them to return and at the same time allow our young and bright to go without a university education, especially when our neighbours are looking out for talented Malaysian youths. 
Alvivi granted bail of RM30,000 each
Posted: 24 Jul 2013 01:36 PM PDT
Chong Joo Tian, Alvin Tan and Vivian Lee's counsel, is all smiles after his clients were granted bail by the High Court in Jalan Duta.
(fz.com) - Blogger couple Alvin Tan, 25, and Vivian Lee, 24, who have been in the news for their cyber-activities have been granted bail of RM30,000 each, with conditions attached. 
Tan or his full name, Tan Jye Yee has been held at the Sungai Buloh Prison while Lee or full name Lee May Ling, 24, has been kept in custody at the Kajang Prison. 
High Court judge Datuk Mohd Azman Husin granted bail of RM10,000 for each of the three charges they faced, and with specific terms to prevent them from posting further articles or comments which could trigger religious or racial hatred.
The additional specific terms for bail are as follows:
- That both the accused are prohibited from uploading any article which are pornographic pictures, offensive or provocative in nature which touches on religious or racial sensitivity.
- Both the accused cannot use network communication devices including smartphones to stoke issues and matters which are religiously or racially sensitive.
– The High Court also ruled that both of their passports must be surrendered.

Read more at: http://www.fz.com/content/alvivi-granted-bail#ixzz2a1rGAmW8 
Assemblyman ticked off over allegations against doctors
Posted: 24 Jul 2013 01:34 PM PDT
(The Star) - The Malaysian Medical Association (MMA) has condemned an assemblyman for accusing several doctors in Penang of being racist in their practice at a recent state assembly meeting.
MMA president Datuk Dr N.K.S. Tharma­seelan said using privilege of the office to hurl unproven accusations was cowardly and a misuse of power.
He was referring to Pinang Tunggal assemblyman Datuk Roslan Saidin's allegations on four Chinese doctors who refused to treat patients in Penang.
Roslan, who raised the issue during the state assembly meeting, said he had received six complaints since May this year.
Dr Tharmaseelan said Roslan, being an educated assemblyman, should have brought the issue straight to the authorities rather than raise it at the assembly.
Penang state health director Datuk Dr Lailanor Ibrahim, meanwhile, was reported as saying that the department received a formal complaint from Roslan on July 15 while a team had been set up by the Health Ministry to investigate the matter.
Roslan has come under criticism for the allegations involving two hospitals on the mainland that were first made at the recent state assembly sitting.
Since then, four former patients have come forward in support of Roslan.
While Dr Tharmaseelan welcomed the action by the ministry in forming the team, he urged Roslan and other quarters to refrain from spreading more allegations on the matter.
"If the four doctors are caught condoning such racist practice, then the MMA will also support the action that would be taken against them. Until then, it is best to let the ministry do its work.
"The law says one is not guilty unless proven to be so. Such matters should not be tried over the media. It is immoral to judge someone prematurely before ascertaining the facts," said the doctor who also has a law degree.
In Butterworth, one of the two hospitals in Penang implicated in the allegations that Chinese doctors refused to treat Malay patients acknowledged being informed of the official complaint.
A hospital spokesman said they were informed by the state Health Department that a complaint had been lodged on the matter.
However, she declined to elaborate further on the matter.
The Star was unable to contact the other hospital involved in the controversial allegations. 
Kredit: www.malaysia-today.net