Klik GAMBAR Dibawah Untuk Lebih Info
Sumber Asal Berita :-
---
Are we sliding to a state of lawlessness?
Posted: 30 Jul 2013 02:31 PM PDT
THE STAR EDITORIAL
ANOTHER day, another shooting. It seems as if we are becoming as dangerous as some South American nations where gun violence seems to be the norm.
It's just not confined to one or two areas but is happening across the nation.
Three shootings in two days. A 25-year-old man, Jasrafveendeerjeet Singh, was shot in front of a restaurant in Ipoh at 10.15pm. Another man, G. Santhana Samy, 30, was wounded in the thigh when he stopped at a traffic light in Butterworth at 8.30pm.
And in Kuala Lumpur, Arab-Malaysian Development Bank founder Hussain Ahmad Najadi died from multiple bullet wounds. He was shot in Lorong Ceylon while walking with his wife to his car in broad daylight.
These incidents followed the murder attempt of MyWatch chairman R. Sri Sanjeevan in Seremban on Saturday who was shot when his car stopped at the traffic lights.
The police response: the setting-up of yet another "high-powered" task force to investigate the crime. Actually, we have lost count of how many high-owered or high-level committees and task forces have been set up to investigate the various shooting crimes.
In fact, we are still waiting for some indication of the progress made by the task force set up in May to hunt down those responsible for the spate of shooting cases then, including the murder of Customs deputy director-general Datuk Shaharuddin Ibrahim.
Federal CID director Comm Datuk Seri Mohd Bakri Zinin had announced that the special CID task force, headed by Federal principal assistant director of Serious Crime (D9) Senior Asst Comm Datuk Huzir Mohamed would identify and arrest the criminals.
At the same time, Penang police have also set up a separate task force to probe a series of shootings, which left at least four people dead over the past five months.
From seemingly ordinary Joes to prominent people being gunned down, the public can't help but wonder whether we are on a rapid slide to a state of lawlessness. The sense of insecurity and nervousness is definitely growing.
Apart from gun-toting criminals, robbers are crashing restaurants to rob the patrons en masse.
Eateries that used to operate till the wee hours are now closing early; there are way fewer people who want to risk being robbed while having supper.
Even snatch thieves have grown more vicious and brazen. They do not just grab but often slash their victims to incapacitate them, making their getaway easier.
In such a state of affairs, we are almost relieved to read of cases where the "victim" is an ATM. The thieves who hack away and drag out these cash-vending machines seem almost harmless and preferable to those who prey on people.
Undoubtedly, the police have their hands full. Theirs is no easy task with no easy solutions. So far, they are focusing on identifying weapons smugglers to try to root out the source of gun-related crimes.
But more action and arrests are what is desperately needed because the ferocity and the increasing number of assassinations are striking fear in all of us.
Our top cops may continue to try to assure us that our nation is still very safe but unfortunately, that's just not good enough.
Posted: 30 Jul 2013 02:17 PM PDT
And since this is just a movie, we should perhaps look at it from the perspectives of artistic creations instead of blockading it with mind-controlled ideologies.
By Tay Tian Yan, Translated by Dominic Loh, Sin Chew Daily
The Wong Kew-Lit that I know is an insistent locally bred director.
He has in the past made a number of local documentaries, including Malaysia My Home, My New Village Stories and My Roots which have been aired over paid TV channels.
His documentaries register the lives and history of Chinese Malaysians in full honesty.
Some of them are very straightforward and unpretentious, such as capturing the moments of a primary school pupil, the sweat and tears of people in the street, and the insistence towards the Chinese culture and traditions by the elderlies.
These films will often stay lingering in our heads for an extended period of time after seeing them.
To videotape the work of rubber tappers, Wong and his team had to start before sunrise, get tensed up for the entire month just to capture the best of cultural happenings. In order to document the life in new villages, they regurgitated the history of new villages in Malaysia, and left their footprints in many of them.
Wong has since acquired a profound sense of affection for Chinese new villages after he finished up with My New Village Stories.
Submarine Furor Returns to Malaysia
Posted: 30 Jul 2013 12:31 PM PDT
Good news, Jasbir says it wasn't me 
Chahl's credibility has been damaged further by the fact that he was ousted from Perimekar early on in the negotiations himself. In several memos found during the DCN investigation, Chahl demanded a full fourth of Perimekar's total €114.96 million as a finder's fee. 
John Berthelsen, Asia Sentinel
Central figure in bribe case seeks to paint company at center of the scandal as legitimate
A central figure in the massive bribery case of Malaysian officials for the purchase of submarines from a subsidiary of the French defense contractor DCN has caused a furor in Malaysia with an exclusive interview with the Kuala Lumpur-based political party broadsheet New Straits Times.

In the interview, Jasbir Singh Chahl told the newspaper, which is owned by the United Malays National Organization, the country's biggest political party, that the murdered Mongolian party girl and translator Altantuya Shaariibuu had never acted as a translator in the affair. He also said Perimekar Sdn Bhd., then a wholly owned subsidiary of a company owned by one of then-Defense Minister Najib Tun Razak's best friends, actually had done legitimate work to earn a €114.96 "commission" that has been characterized as a bribe by French officials.

In the wake of Chahl's remarks, Home Minister Zahid Hamidi has threatened the leaders of Suaram, the human rights NGO that took allegations of the affair to French authorities, with sedition. The Registrar of Societies has also threatened to take away Suaram's certification as an NGO.
No one outside of the New Straits Times, the UMNO mouthpiece, has been allowed to interview Jasbir Singh Chahl. If neutral journalists had been allowed, they could have brought up the 135 French documents that question Perimekar's role in the purchase, and prove that Altantuya had visited Paris in the company of Perimekar's boss, Abdul Razak Baginda. They could also have brought up a mysterious payment of €36 million from a DCN offshoot to Terasasi (Hong Kong) Ltd, a mysterious company whose only directors are Razak Baginda and his father.
Read more at: http://www.asiasentinel.com/index.php?option=com_content&task=view&id=5603&Itemid=178 
Debate: Harimau Malaya vs Harimau Malaysia
Posted: 30 Jul 2013 11:58 AM PDT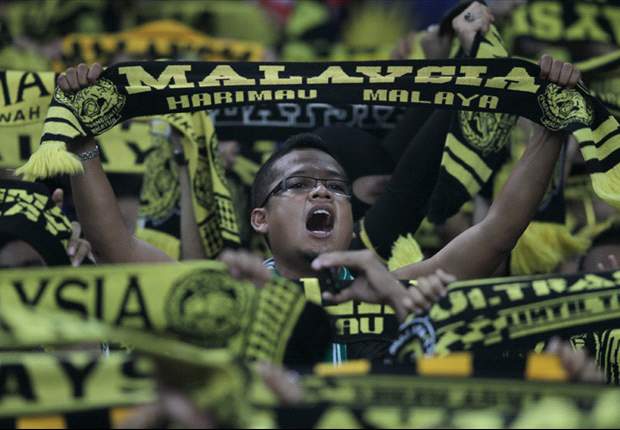 We have to understand that nicknames serves the purpose of national pride and unity.
Our national team's nickname was derived from the species of Tiger called Panthera tigris jacksoni, or better known as the Malayan Tiger. The Malayan Tiger is known to be a pretty ferocious species, and it was meant to represent the spirit within the national football team.
Keeshaanan Sundaresan, goal.com
A lot has been said and done about the nickname of the Malaysian national football team, but the issue continues to linger around the local football scene
Just a week ago, I was sitting in a coffee shop, wondering about what 'Arrested Development' was all about, I overheard a conversation, which later turned into a debate about the nickname of our Malaysian national team. I had always thought that this was no longer an issue, but it appears that the matter is still being discussed by people in this nation. 
In 2011, right after Ong Kim Swee inspired his men to the Southeast Asian games title, a debate was sparked in the online world with regards to the nickname of our national football team. We have always been known as the Malayan Tigers, and this apparently did not bode well with people from East Malaysia.
Now to understand their point of view, one must initially remember the history of Malaysia. When the nation gained its independence in 1957, it was known as Malaya, and was only converted to Malaysia when Sarawak and Sabah joined the nation later in 1963. Thus, referring to the national football team as the 'Malayan' Tigers appears to them as being 'non-inclusive'.
Some might lament that this is after all, just a nickname. Why debate over it? But when it comes to sports, and particularly football, nicknames do mean an awful lot. It represents the masses, it symbolises national pride, but most importantly, it provides a sense of belonging.
So which is a better nickname for the national team? Malayan Tigers or Malaysian Tigers? Here we go!
Arguing on the side of Malayan Tigers 
The Malayan Tiger, as of 2008, is an endangered species (Photo: Wikimedia)
Changing the nickname of the national team is really quite pointless on two substantives. First, the national team's name was not derived with the intention of being non-inclusive, and this is a fact that people have to fathom. Our national team's nickname was derived from the species of Tiger called Panthera tigris jacksoni, or better known as the Malayan Tiger. The Malayan Tiger is known to be a pretty ferocious species, and it was meant to represent the spirit within the national football team.
Secondly, This nickname has been part of our traditions for ages now, since the glory days of Mokhtar Dahari and Datuk Soh Chin Aun, and traditions are meant to be preserved. We saw the backlash in Cardiff City FC when Tan Sri Vincent Tan changed the colours of their emblem and kit to red, despite them being known as the 'Bluebirds' all these years. We also saw how the Newcastle United faithfuls reacted when the St. James' Park Stadium was renamed as the Sports Direct Arena temporarily, all in the name of commercialization. 
When questions were raised in Benin, on the nickname of their national football team (which is Squirrels), quite a number of supporters were against it, claiming that their nickname should be honoured while suggesting that more attention should be paid towards the performance of the team instead. This is precisely the spirit that we should uphold in Malaysia. 
Arguing on the side of Malaysian Tigers 
The Football Association of Malaysia's logo depicts a Malayan Tiger (Photo: MalaysiaSaya.my). 
We have to understand that nicknames serves the purpose of national pride and unity. That being said, everything is understood about the origins of the Malayan Tigers nickname. However, there appears to be no real harm in changing the nickname to Malaysian Tigers either.
Read more at: http://www.goal.com/en-sg/news/3883/features/2013/07/30/4150595/debate-harimau-malaya-vs-harimau-malaysia
The challenges of talking about race
Posted: 30 Jul 2013 11:56 AM PDT
In order to have a conversation about race, we have to be honest with ourselves and acknowledge that we sometimes make assumptions about people based on how they look. 
Harvey Young, Al Jazeera 
Race is a topic that most people would prefer not to address. The widespread reluctance to talk about race frequently stems from the anxieties and stress that occur with the admission (or confession) that we not only perceive differences in complexion as well as cultural and religious practices but also apply meaning to them.
To enter such a difficult dialogue would threaten our credentials as twenty-first century thinkers who have advanced beyond last century's logic of the "colour line" and possess the capacity to see beyond the rigidly defined racial categories of the past.
To talk about race feels dangerous. There is the possibility of slippage, a verbal gaffe or, perhaps worse, a sincere and honest opinion that does not jibe with contemporary group think. Will we say something that may evidence that we may not be as enlightened as we imagine ourselves to be? Will a slip of the tongue accidentally give both credence and a sense of materiality to a concept (race) that we know does not really exist and is simply a fiction invented to divide people?
The verdict in the trial of George Zimmerman, the defendant who had admitted to killing an unarmed black teenager and was found not guilty of committing murder and manslaughter, created a forum in which people could talk about the operation of race and racism in America.
Although the conversation centred on the case, expressions of shock, outrage, and dismay over the verdict were not really about the legality of the decision. It's pretty easy to see how a degree of reasonable doubt could creep into a case in which the only eyewitness was a defendant who insists that he acted in self-defence.
The outcry targeted an immoral act that went unpunished: a man killed an unarmed teenager - especially after being told by the police not to engage the youth - and was allowed to walk free.
Moral outrage morphs into expressions of racial concern when a person questions whether negative stereotypes that associate black people with violence and criminality played a role in either Zimmerman's actions or the jury's acceptance of the defendant's self-defence assertion. Would Trayvon Martin still be alive if he were not black?
The racial concern arrives when a person looks at history and remembers past moments in American history when entire communities would gather to participate as witnesses in the lynching of black men and women and not a single person would be charged for the murder.
Of course, the challenge in talking about race is that the conversation, inevitably, can make people feel defensive - as if they're somehow responsible for the actions and beliefs of their ancestors or even of their neighbours. It almost demands a person to assert, "I don't see colour" or to name differently complexioned friends and prom dates as evidence of one's race blindness. It certainly can lead to frustration, anger, and exhaustion.
Read more at: http://www.aljazeera.com/indepth/opinion/2013/07/2013728141028111654.html 
Why the beauty contest is important
Posted: 30 Jul 2013 11:49 AM PDT
If we give in to this, we will eventually have to give in to even more outrageous things for we will have lost the moral courage to stand up for what is right. 
Zaid Ibrahim, The Malaysian Insider 
The Jabatan Agama Islam Wilayah Persekutuan (JAWI) has made its final decision that the four Muslim girls are prohibited from participating in the Miss Malaysia World 2013 beauty contest.
There's nothing surprising about this considering the condemnation unleashed by Muslim leaders on the poor girls before the decision was made.
If it's any help, I want to express my support for these brave young Malaysians. They should not feel ashamed of what they have done or what they dream of doing. They were not trying to cheat anyone or plunder the nation's wealth. They were just trying to maximise their talents and find a good career, perhaps in modelling or acting.
They want to, and should, maximise their talents. There is nothing shameful in trying to better oneself in an open competition. They must feel gutted for having been denied a golden opportunity perhaps to improve their professional development. They have been denied this by people who have no regard for their welfare.
I am disappointed not just for the girls. I am disappointed with the organisers who "chickened out". I am disappointed with the Bar Council, with Anwar Ibrahim the liberal Islamist, the DAP and those out there who always talk about freedom and living in a free country, but who do nothing and say nothing about defending a very simple principle.
That principle is this: Malaysia is a democracy. It is a country founded on freedom and liberty. If people have forgotten, they should go back to the Proclamation of Independence of our truly great leader Tunku Abdul Rahman.
This issue is not about the beauty contest per se, nor is it about morality and religious values.
It's about living in a society that cherishes personal freedom and liberty. "Freedom has its limits", of course, but those limits must themselves be limited by laws passed by Parliament.
No one else should be allowed to regulate the lives of the people, Muslims included, for to allow this would be to make a mockery of the legislative process and the representatives of the Rakyat. Don't think that advocates of freedom ignore morality, because we value good morality. What is offensive is authoritarian rule exerted under the veneer of religion.
I know some lawyers who will tell you that the Federal Court in the Sulaiman Takrib case ruled that a fatwa is "delegated legislation" and therefore it can be issued by the National Fatwa Committee on a wide range of issues.
I say that the Federal Court is wrong - absolutely wrong - because it did not have the benefit of fuller and more detailed arguments. It did not reflect and contemplate on larger issues. It did not fully consider the legal and constitutional ramifications of its decision.
Read more at: http://www.themalaysianinsider.com/opinion/zaid-ibrahim/article/why-the-beauty-contest-is-important 
Kredit: www.malaysia-today.net