Klik GAMBAR Dibawah Untuk Lebih Info
Sumber Asal Berita :-
---
Posted: 20 Jul 2013 11:58 AM PDT
The party that has capacity to investigate the existence of the secret accounts is the government. They would not waste a single second if they have evidence to pounce on Anwar. The fact they did not, means they are just fabrications.  
Sakmongkol AK47 
Anwar Ibrahim is accused of having 20 secret accounts all over the world. The amount of money in these accounts totalled RM332 million. In exchange for that money, what has Anwar given in return? According to the BN storyline- our national security may have been exposed. We are not told how. Because that is the usual BN style- they create a storyline and ask us to deal with it. So, we will humour the storytellers.
Is Anwar selling secrets about the country to foreign powers? The BN people want to believe that is what Anwar is doing and therefore Anwar has committed treason. Anwar is a traitor. Has Anwar Ibrahim done an Edward Snowden feat? 

 

Which is, expose some highly sensitive and secretive government covert action and by so doing, compromised our security?
Razak Baginda sold military secrets to the French firm that sold our scorpene submarines. He has committed treason. But he is free enjoying a life of perpetual salad days in England. Why isn't he tried for treason? 

 

He sold navy secrets to French submarine makers. He also got more than RM500 million in commissions which is more than RM332 million.
Yes let's persecute and prosecute Anwar Ibrahim for treason so that we can bring back Razak Baginda and try him on charges of selling Malaysian Navy's secrets. Let us humour the BN people on attempts to goal Anwar Ibrahim and see where it ends.
On the 18th of July, the BN MPs voted against the motion to commit the MP from Simpang Renggam to the Rights and Privileges Committee. They have claimed ownership over a wrong doing and therefore must defend it at all cost.
To me the MP has misled parliament. The acid test would have been straight forward. Ask Wikileaks to verify whether they published the story about the accounts. Because the MP claimed that is his source of information. If they have not then clearly the MP has lied. He did not even read Wikileaks but to lend some legitimacy to his claim, he cited Wikileaks as his source of information.
Read more at: http://sakmongkol.blogspot.com/2013/07/anwars-secret-accounts.html 
Burning bibles more 'dignified' than throwing them, minister explains
Posted: 20 Jul 2013 11:23 AM PDT
(MM) - Islam prescribes burning as a more dignified way to dispose of a holy item, Umno minister Datuk Abdul Rahman Dahlan said today as he clarified his defence of Datuk Ibrahim Ali's suggestion to torch bibles earlier this year.
Abdul Rahman pointed out here that simply chucking the books into a dustbin was akin to desecrating the holy scriptures unlike a private burning, which he described as more "respectful".
"But absolutely... if any Muslim or any person goes around forcefully confiscating bibles from Christians, piling them up in the middle of town and then burning it... then he should of course be served a jail sentence.
"There is no question about that," he told The Malay Mail Online.
Abdul Rahman found himself the target of criticisms from opposition leaders today over his recent defence of Ibrahim, the Malay rights leader who created a storm of controversy earlier this year when he suggested burning Malay-language bibles using the word "Allah".
The Kota Belud MP allegedly defended Ibrahim's call on Thursday when he was asked to comment on criticisms against the swift prosecution of sex blogger duo Alvin Tan and Vivian Lee and the authorities' alleged refusal to charge other prominent leaders like Ibrahim for similarly racist actions.
In his response, Abdul Rahman had said both cases were like comparing apples and oranges, despite their racial nature.
He explained that Perkasa chief Ibrahim had only suggested burning the holy books as they were misprinted to include "Allah", the word in the centre of a protracted legal dispute between Muslims and Christians here.
"Ibrahim Ali had said if the book contains the word 'Allah', then it is a misprint. So he said people would have two choices if they were given the book, either to throw it away or to burn it.
"Burning it your backyard in a dignified manner... Muslims do that all the time. It is prescribed in our religion that the most dignified way of disposing old or misprinted Qurans is not by throwing them into the dustbin or a dumpsite.
"You burn them... because apart from that misprint, the rest of the book still has holy verses," he told The Malay Mail Online this afternoon.
Read more at: http://www.themalaymailonline.com/malaysia/article/burning-bibles-more-dignified-than-throwing-them-minister-explains 
Gerakan questions Malaysia's "third world" way of voting
Posted: 20 Jul 2013 11:21 AM PDT
(Bernama) - "All these people may come back once in five years, not knowing what has been going on for the past five years, they just cast their votes and after voting, they go back to their homes in Petaling Jaya or Penang, leaving the local residents in limbo...why? Because when they cast their votes, they do not know the local scenario and let the local residents face all the problems all over again"
Gerakan wants the Election Commission (EC) to work closely with the National Registration Department (JPN) to re-register voters according to their residential address to prevent traffic congestion as well as to ensure local issues are prioritised in voting decisions.
"Why vote in Teluk Intan or Bagan Datoh when your addresses are in Kuala Lumpur?" the party's acting president Datuk Chang Ko Youn asked, adding that voters travelling back to their hometowns just to cast their votes during elections would cause traffic congestion.
Further, the scenario is unfair to people in many constituencies since these "outsiders" do not understand the local political issues and may vote based on feelings influenced from what they read on the internet, he said.
"All these people may come back once in five years, not knowing what has been going on for the past five years, they just cast their votes and after voting, they go back to their homes in Petaling Jaya or Penang, leaving the local residents in limbo...why? Because when they cast their votes, they do not know the local scenario and let the local residents face all the problems all over again," he told reporters after a Gerakan central committee meeting in Kuala Lumpur today.
He said by doing the re-registration exercise, the issue of phantom voters will surely diminish.
Chang also criticised the use of indelible ink as a primitive method used only in third world countries in Africa as their governments did not have a good system to register their citizens as voters.
"...but for Malaysia, we have good system under the JPN, we have all the data of the people, why not use the biometric system, just your thumb print, that's the best way," he said.
Asked whether there was a possibility for Gerakan to merge with MCA and SUPP to form one single party before the 14th general election, Chang said it was an old idea raised by MCA about 30 years ago.
He said the current political situation today might pave the way for that, but issues such as the constitutions of the parties would need to be resolved first.
"Gerakan is a multi-racial party and is open to Indians, Malays, Siamese...but some components of Barisan Nasional such as MCA need to change their party constitution as MCA is only for the Chinese people," he said.
Chang admitted that unofficially there were talks about a merger among members but that was yet to be discussed among party leaders.
MIXED MARRIAGES: They give rise to a 'Malaysian' race
Posted: 20 Jul 2013 11:15 AM PDT
LOVE is blind and marriages are made in heaven. In a multiracial country like Malaysia where people of different races live, learn and work together, it is inevitable for them to fall in love and marry someone from a different ethnic group. 
Samuel Yesuiah, NST 
Though initially, they face numerous problems from their families for wanting to marry someone from a different race and culture, they have blended well, overcame obstacles and today are living testimony of interracial and cultural bonding.
The trend of Indians marrying Chinese and vice versa has become quite common and the union has led to the emergence of a Chinese-Indian, or termed as Chindians, who have sharp facial features and fair complexion.
The Chindian family has the best of both worlds; enjoying food, culture, festivals and music from the two races.
Despite the rich cultural heritage and traditions of the union, Chindians face many challenges.
Most Chindians experience an identity crisis of being caught between two distinct and different cultures. Many of them are looked and stared at differently because of their mixed parentage.
Chindians are neither Indian nor Chinese and whatever name they are given would seem odd because they do not fit clearly into the main racial groups.
So when it comes to filling in the race column in official application forms, they are faced with a dilemma because they are of mixed parentage.
On a positive note, the Chindian identity crisis is an ideal ground for the emergence of a new race-- a true Malaysian -- not Indian or Chinese, but Malaysian.
The Chindian is the perfect answer to the new 1Malaysia generation where race and culture would be a thing of the past.
Refusal to charge Ibrahim, Zulkifli shows double standards, says Guan Eng
Posted: 19 Jul 2013 08:31 PM PDT
The Penang Chief Minister said the cases showed no doubt that Barisan Nasional (BN) practised selective prosecution by only punishing anti-Muslim statements but not anti-non-Muslim statements.
Yiswaree Palansamy, TMI
The Attorney-General's Chambers' (AGC) refusal to prosecute Datuk Ibrahim Ali and Datuk Zulkifli Noordin for spewing extremist views is a clear-cut case of double standards and would lead politicians to condone such wrongdoings, DAP secretary-general Lim Guan Eng (pic) said today.
He said the DAP supported action taken against Alvin Tan and Vivian Lee for their Facebook post said to insult the Ramadan holy month and demanded similar action against Ibrahim and Zulkifli for their inflammatory statements.

"This is a clear case of double standards by the AGC which has led Malaysians to question why the young "Alvivi" couple can be punished for their Facebook posting but not the BN candidate for Shah Alam Zulkifli Noordin's anti-Hindu statements in YouTube, when both use the internet as a medium.

"Why can action be taken against the "Alvivi" couple within a week after a police report was lodged but yet no action taken against Ibrahim Ali even though there were countless police reports lodged six months ago?" Lim asked in a statement.

The Penang Chief Minister said the cases showed no doubt that Barisan Nasional (BN) practised selective prosecution by only punishing anti-Muslim statements but not anti-non-Muslim statements.

"These revelations by the Inspector-General of Police of "No Further Action" has emboldened more Umno ministers to come out of the closet to openly support the racist and extremist policies of Ibrahim Ali and Perkasa," he said.

Inspector-General of Police Tan Sri Khalid Abu Bakar said yesterday the police had submitted investigation papers on Zulkifli's alleged insult of Hinduism but there was no further action due to lack of evidence.

However, police have yet to receive any word from the chambers on Ibrahim's threat to burn bibles despite numerous complaints against him.

Lim pointed out that Urban Wellbeing, Housing and Local Government Minister Datuk Abdul Rahman Dahlan had "come out from the closet" and openly condoned Ibrahim's right to burn the Bible or Zulkifli's anti-Hindu insults.

"With the Umno party elections at the end of the year, Malaysians can expect more Umno leaders like Abdul Rahman to "come out of the closet" to reveal their political orientation as racist and extremists."

He said DAP leader said Abdul Rahman had defended Ibrahim by saying that Ibrahim and sex blogger Alvivi's case cannot be compared as they were attacking another religion and could threaten interfaith harmony.

He added that Abdul Rahman stressed that what Ibrahim said was normal as Ibrahim only wanted to correct the error of printing the said bibles, and burning them was the proper thing to do just as Muslims burn copies of the Quran that have misprints.

"Can a Muslim burn a Bible in anger and protest?

"Non-Muslims should not be allowed to burn any holy books of another religion whether there are misprints or not as it is best left to the respective religions."
IGP: Ng's abduction linked to sex bloggers' posting
Posted: 19 Jul 2013 08:25 PM PDT
(The Star) - Inspector-General of Police Tan Sri Khalid Abu Bakar Khalid has insisted that the abduction of Ng MunTatt was related to the insensitive Facebook posting by controversial sex bloggers Alvin Tan and Vivian Lee.
He said it was related to the posting, deemed insulting to Muslims, even though the youth recently denied his abduction was related to the Alvivi controversy.
"I said it was among the reasons that he was abducted but aside from that there was also monetary reasons.
"We know that the victim was asked to deposit RM3,000 but the drawing on his body was a reaction to Alvin and Vivian," he said late Friday.
He was also asked to respond to claims by NGOs that the Attorney-General was misusing his powers because, while the sex bloggers were charged for their buka puasa Facebook posting, no action had been taken against Perkasa president Datuk Ibrahim Ali and Perkasa vice-president Datuk Zulkifli Nordin for their insensitive remarks.
"With any report lodged, there is due investigation being done. After our investigation, the papers are then handed over to the A-G for further instructions," he said adding that the case of Perkasa president Datuk Ibrahim Ali was still being investigated.
He said, however, in the case of Zulkifli Nordin, the A-G had ordered that police to cease investigations.
"The A-G ordered no further action on the case as there was not enough evidence," he added.
Meanwhile, the Home Ministry and police are monitoring NGOs and groups trying stir religious sentiments, said Home Minister Datuk Seri Dr Ahmad Zahid Hamidi.
"The Sedition Act is still a law and is still enforced. And police can take action with or even without a police report," he told reporters after breaking fast with members of the police force in Bukit Aman mosque here on Friday.
Chinese hypocrisy at its best (UPDATED with Chinese translation)
Posted: 19 Jul 2013 06:53 PM PDT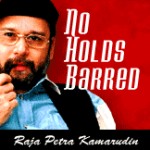 In that case you are just admitting that what the two 'sex Bloggers' did is an act of retaliation. Fine, if that is what was intended then just say so. Declare "we provoked and mocked the Malays with this halal pork stunt as a tit-for-tat for Ibrahim Ali giving out white angpows to the Chinese on Chinese New Year."
NO HOLDS BARRED
Raja Petra Kamarudin
Dear RPK,
It appears that you are really agitated by the alvivi couple who did a stupid act. How the authorities or others (including yourself) respond to it truly shows their perspective of the matter. Burning of holy books, stomping of cow head, speaking and writing hate on a daily basis, to wish the living to go RIP (white angpows) if it doesn't agitate you more then you are no different than those who perpetrate them.
The action of the couple is inexcusable but to pass judgment before the courts decide shows a deeper and hidden hatred beyond the stupid act itself.
I am also truly surprised that during the current month you have no self-restraint in uttering foul language.
May
**********************************
Wrong. I am not bothered about what the two 'sex Bloggers' did. I know that they did what they did on purpose. And so do all of you. This was not something unintentional.
In fact, the two have admitted in their video (SEE HERE) that Bak Kut Teh is made from kinzir (pigs). So they knew what they were doing and they also knew that this is a sensitive issue to Muslims -- added to the fact they placed a JAKIM 'halal' logo to suggest that the pork is 'halal'.
I would never dream of uploading my picture showing me eating a beef burger and then wish the Hindus "Happy Deepavali" with the caption "Yummy! Want to taste my beef burger? It's halal beef", and then inset a JAKIM halal logo beside it.
Then, when the Hindus get upset, I defend my action by saying, "Hey! Beef burgers can also be made from chicken or fish. There are chicken beef burgers. There are also fish beef burgers. So why get upset?"
There are no chicken beef burgers or fish beef burgers. These would be called chicken burgers or fish burgers. So whom are you trying to con by saying Bak Kut Teh can also be made with chicken? Chicken Bak Kut Teh is called Chik Kut Teh. And don't try to con me by saying that I am wrong.
"Oh, but we never knew that," you say. "This is the first time we ever heard about Chik Kut Teh. In fact, even the Chinese Bak Kut Teh sellers do not know that."
Have you ever heard the saying that ignorance is not a defence? If you were a lawyer you would certainly have.
So I am not bothered about what those two 'sex Bloggers' did. After all, they have apologised for what they did. And I must admit that their Bahasa Malaysia is pretty good. And because of their apology (which I published today in Malaysia Today -- which means I have graciously given them space in my site), and in good Bahasa Malaysia on top of that (which I commend them greatly for mastering the country's National Language), I consider this matter closed.
Do I think they should be punished? Since they admitted what they did without giving any stupid excuses -- such as "the Bak Kut Teh is not pork but chicken so why get so upset?" -- and then making an unconditional apology, I would say there is no reason to punish them. They have admitted what they did and they beg forgiveness. So let us accept their apology and forgive them.
So what bothers me then? What bothers me is the hypocrisy of those arguing the case in defense of what the two 'sex Bloggers' have done.
"Bak Kut Teh can also be made with chicken."
"Why punish them when others are not punished?"
"Why are Malays so sensitive?"
That is what bothers me. It just demonstrates the extremely high level of hypocrisy amongst the Chinese.
Then you cite the Ibrahim Ali episode -- as what May said: "to wish the living to go RIP (white angpows)" -- to justify what those two 'sex Bloggers' did. So, did the two 'sex Bloggers' do what they did as retaliation for what Ibrahim Ali did?
In that case you are just admitting that what the two 'sex Bloggers' did is an act of retaliation. Fine, if that is what was intended then just say so. Declare "we provoked and mocked the Malays with this halal pork stunt as a tit-for-tat for Ibrahim Ali giving out white angpows to the Chinese on Chinese New Year."
Is this the case? Then say it!
Did Ibrahim Ali do what he did on purpose to send a message to the Chinese to go and die -- "to wish the living to go RIP", as what May said? Is this not a distortion of events and downright mischievous of you?
Ibrahim Ali, together with some Chinese, gave out angpows to a few Chinese old folks on Chinese New Year. There were more people than he had anticipated and he soon ran out of red packets. He then asked his people to quickly get more envelopes and they ran off and came back with white envelopes and started filling them with money -- after which Ibrahim Ali then continued giving them out until everyone present had received an angpow.
Now, was this planned? Was this premeditated? Did Ibrahim Ali purposely plan to insult the Chinese recipients of these angpows by giving them white angpows as a sort of message, as what May said, "to go and die"?
Ibrahim Ali was escorted by his Chinese friends. Why did they not tell Ibrahim Ali you do not give out white angpows on Chinese New Year? White angpows are for funerals. Better he just hand them cash without envelopes if he has run out of red packets rather than use white envelopes.
I pride myself in knowing the Chinese. I worked and trained under Hakka Chinese mechanics. I 'ran' with the Chinese Long Foo Thong of Petaling Street. Most of my friends are Chinese (plus Malays and Indians of course). My wife is Chinese.
To be honest, I was more Chinese than Malay in my younger days and would go eat 'black tahu' (pork blood) at Pudu and the best chasiu fan at Petaling Street. I could swear in any Chinese dialect and would spend much of my time in Mah Jong parlours. I even had a Chinese name: Chap Chong Chai.
But do you know that in spite of my 'Chineseness' I did not know -- until Ibrahim Ali's white angpow episode -- that white angpows on Chinese New Year is bad luck and taboo?
So, yes, even I was not aware of that even though I pride myself in being more Chinese than some Chinese themselves. So can you blame Ibrahim Ali for being ignorant of this fact (in spite of ignorance being no defense)?
More importantly, those Chinese who were there with Ibrahim Ali should have known. Why did they not educate Ibrahim Ali regarding this fact?
And now you keep harping on this issue and use this issue to argue in defense of the Bak Kut Teh with the JAKIM halal logo stunt. Ibrahim Ali did not know he was doing something offensive. Even I did not know the implications of the white angpows. The two 'sex Bloggers', however, did know the implications of their act. They admitted they did and begged forgiveness.
So what stunt are you people trying to pull here? Why all this bullshit? You take us for fools or what? You intentionally do something that you know is wrong and then scream "Why are the Malays so sensitive?" What bloody nonsense is this?
Okay, so Ibrahim Ali intentionally insulted the Chinese. So now we can also intentionally insult the Malays. An eye for an eye, as the Christians would say. Or would it be if we adopt an eye for an eye then the whole world will be blind, as Gandhi said?
Let me assure you that with the Chinese demonstrating this type of attitude Umno is going to remain in power long after you all are dead and buried in your graves.
***************************************************
錯了。我不會為這兩個"性博客"所做的事情感到困擾。我知道他們是故意地做出了他們所做出的事情,你們大家也是;別來跟我講這些都是無意的。
事實上,在他們的視頻裏這兩人都承認肉骨茶是用kinzir(豬肉)來煮的。所以他們知道他們在做著什麼,他們也知道這是一個很敏感的問題。再者,他們把JAKIM的"清真"標誌標上他們的照片來表明豬肉是"清真"的。
我從沒想過要上傳我正在吃著牛肉漢堡的照片來跟興都徒們慶祝"屠妖節快樂",然後再在照片的標題寫上"好吃!想嚐嚐我的牛肉漢堡嗎?是用清真牛肉做的",並且再插入一個JAKIM清真標誌在旁邊。然後當印度人生氣時,我會說"嘿!牛肉漢堡也可用雞肉或魚肉來做的。你沒聼所過雞肉牛漢堡和魚肉牛漢堡嗎?為什麼這樣生氣呢?"來捍衛我的行動。
那根本就沒有什麽所謂的雞肉牛漢堡和魚肉牛漢堡。這些都會被稱為雞肉漢堡或魚漢堡。那麼,你以爲你可以狡辯說肉骨茶也可以用雞肉來煮的?雞肉肉骨茶被稱為雞骨茶Chik Kut Teh,所以不要試圖狡辯說是我錯了。
"哦,但我們從來不知道,這是我們第一次聽說過Chik Kut Teh。事實上,即使賣肉骨茶的華人小販也不知道這一點"你會說。
你有沒有聽說過這樣一句話,無知不是一种防衛?如果你是一名律師,你肯定有聼說過。
所以我不會為這兩個"性博客"所做的事情感到困擾,畢竟他們已經道歉了。還有我必須承認,他們的馬來文是相當不錯的。因為他們已道歉過(我今天在MT上載了他們的道歉視頻-- 這意味著我已很大方地'借出'我網站空間的一部分給他們),在加上他們良好的馬來文(我為他們掌握我國國家語言的能力大為讚揚),我認為這件事已經結束了。
我認為他們應該受到懲罰嗎?既然他們承認了他們的錯誤,也沒有給予任何愚蠢的藉口(如肉骨茶不是豬肉而雞肉,為什麼(穆斯林們)要這麽難過呢?),而且還作出無條件的道歉,我會說我們沒有理由來處罰他們。他們都承認他們做錯了並且還乞求原諒,所以我們來接受他們的道歉並原諒他們吧。
那麼,是什麼事情正困擾著我呢?讓我覺得很困擾的是那些為這兩個"性博客"辯護的言論的虛偽性。
"肉骨茶也可以用雞肉來做的嘛"
"為什麼只懲罰他們而不去懲罰其他人?"
"為什麼是馬來人如此敏感?"
這就是令我很火的。這表明了華人的極高虛偽水平。
然後你舉出伊不拉欣阿里Ibrahim Ali 之前的故事--就像以上May所講的:"以白包來祝賀活人死得安心"-- 來為這兩個"性博客"扳平。所以,請問這兩的動作是爲了要報復Ibrahim Ali 之前的舉動嗎?
在這種情況下,你已承認了兩個"性博客"的舉動確實是報復行為。那好,如果這是他們的意圖的話那他們直説就好了。他們只需要聲明"我們此清真豬肉嘲笑馬來人的動作正是爲了報復Ibrahim Ali在農曆新年時給華人白包。"
事情是這樣子的嗎?直接講就可以了嘛!
Ibrahim Ali的那一場鬧劇--"以白包來祝賀活人死得安心"--真的就像May所講的是他故意的嗎?這難道不是你們欲加其罪,徹頭徹尾的炒作嗎?
Ibrahim Ali當時和一些華人在為老人們送紅包。但出席的人比他預期的更多,所以他很快地就把紅包給派完了。他叫他的手下迅速地去尋找信封,他們拿了白色信封回來開始裝錢--Ibrahim Ali就繼續地把那些信封發給老人們,直到在場的每一個人都獲得了所謂的紅包。
現在,你來告訴我,這都事先計劃好的嗎?這是有預謀的嗎?Ibrahim Ali是不是故意策劃侮辱這些華人,像May所講的一樣以白包來叫這些(老人們)"去死"呢?
Ibrahim Ali當時是由他的華人朋友陪同的,為什麼他們不告訴他不可以在農曆新年裏發出白色紅包呢?白包是在葬禮上才用到的。所以如果他已經用完紅包了,他更好的方法是直接給現金而不是給白包。
我為我對華人的認知感到非常自豪。我曾跟一位客家人學過修車技術、我曾和茨廠街龍虎堂的華人們混在一起。我的大多數朋友都是華人(當然還有馬來人和印度人),我的太太就是個華人。
說句實話,我在我年輕時像個華人多過像馬來人,我會跑去富都吃豬血糕和茨廠街吃叉燒河粉。我懂得用不同的方言來干屌人,我整天都在泡麻將館。我甚至還有一個中文名字:雜种仔。
但是你知道嗎,儘管我很'華人',我並不知道白包在華人新年裏是個禁忌和被視爲會帶來壞運氣的?我是在Ibrahim Ali那場鬧劇發生以後才知道的。
是的,即使是我這個比一些華人更華人的人也不知道這個禁忌,所以你能怪Ibrahim Ali對這一事上的無知(儘管我之前是有說過'無知不是一种防衛')嗎?
更重要的是,當時陪同Ibrahim Ali的華人應該是知道的,為什麼他們不教會Ibrahim Ali呢?
現在你一而再地重提這個課題,並使用這個課題來爭論這標上JAKIM清真標誌的肉骨茶的對錯。Ibrahim Ali他當時並不知道他正做著錯的事情。即使我也不知道白包的意義。現在,這兩個"性博客"是知道他們的舉動的背後意義的。他們承認了他們的所做,並懇求寬恕。
所以你們這些人還試圖耍些什麽玩意呢?為什麼這麽多廢話?你們把我們儅傻瓜了還是怎樣?你們故意做出知道是錯的東西,然後再大喊"為什麼馬來人如此敏感?"這他媽的是什麽意思?
好吧,Ibrahim Ali是故意侮辱華人的,所以現在我們也可以故意侮辱馬來人。以牙還牙嘛,就像是基督徒們會說的。或者是如聖雄甘地所說的,如果所有人都以牙還牙,那全世界人都會死光?
讓我向你保證,華人們的這種態度會讓巫統繼續掌權不倒;儅你們都死光了埋在墳墓裏時,他們還是會繼續當權的。 
Former DAP man claims 547 'phantom voters' at party elections
Posted: 19 Jul 2013 05:41 PM PDT
(The Star) - Former Bagan Luar DAP branch chairman G. Asoghan has claimed that 547 people were brought in to pose as delegates during the party elections and coerced to vote for six candidates for top party posts.
The candidates were party adviser Lim Kit Siang, secretary-general Lim Guan Eng, chairman Karpal Singh, secretary Chong Chieng Jin, national organising secretary Anthony Loke and activist Vincent Wu Him Ven. 
Asoghan, a sacked DAP member, made the accusation during a press conference here Saturday based on a 16-page booklet titled "Equity Report (Central Executive Committee Election Fraud)" compiled by a 'Father Augustus Chen'. 
"Is it true that the 547 phantom voters, who were mostly from Penang were brought in to vote for the top six party leaders?
"Lim and Loke should explain the matter to the party members," he said. 
Asoghan claimed that the 547 phantom voters could have attended the party elections as observers. 
"We want the party to reveal the list of delegates who attended the elections," he added. 
Asoghan was sacked from DAP last April for standing in Bagan Dalam as an independent candidate during the 13th general election.  
Read more here: http://www.thestar.com.my/News/Nation/2013/07/20/dap-party-election-asoghan-phantom-voter.aspx?utm_source=dlvr.it&utm_medium=twitter 
Posted: 19 Jul 2013 05:36 PM PDT
(NST) - MALAY non-governmental organisations have demanded a new Vatican ambassador to Malaysia to replace the newly-appointed envoy, Archbishop Joseph Marino, over the latter's support of the usage of the word "Allah" by Christians. 
The movements, Perkasa and Jati, who led a peaceful protest at the embassy here yesterday, said although Marino has offered his apology, this was not enough to repair the damage he had done.
"Joseph Marino is a persona non grata ambassador in Malaysia.
"He is not wanted here and should leave Malaysia," said Perkasa president Datuk Ibrahim Ali, after submitting a protest memorandum to the embassy.
He said Marino should also make an official and immediate retraction of the said statement and an official apology from the Vatican to the people of Malaysia for such an "offensive" statement.
"Why can't he issue a public apology through the media? As far as I am concerned, he is an enemy of the state. He must show remorse," said the former Pasir Mas member of parliament.
Meanwhile, Jati president Datuk Dr Hasan Ali said the protest was made to show a "high degree of displeasure" towards the Vatican envoy whom he said should be expected to have better knowledge of other faiths and be respectful of other religions.
"As a religious leader, he should know that Islam is the official religion in this country and he cannot question it under any circumstances," said Hasan, claiming that Marino, in a tenure of under two months, had failed to show solidarity with his Muslim counterparts.
The three-page protest memorandum also, among others, demanded the Vatican envoy issue an official undertaking to refrain from making similar statements in the future on the matter now pending appeal at the Court of Appeal.
"We seriously urge the Vatican envoy consider withdrawing voluntarily from his appointment in Malaysia since his unwise and unjustified statement has already caused a serious uproar from the Muslim (community)," the memorandum said.
Marino, in his first interview on July 11 on a news portal, had stirred controversy with his comments on the use of the word "Allah".
He had indicated that the Christian Federation of Malaysia had presented a "logical and acceptable" argument to counter the argument by Muslims that the word was exclusive to Islam.
His statement had sparked outrage among the Muslim community, prompting him to apologise through Foreign Affairs Minister Datuk Seri Anifah Aman, saying that he had never intended to interfere in Malaysian internal affairs.
Also present at the protest was Perkasa vice-president Datuk Zulkifli Noordin.
Read more here: http://www.nst.com.my/nation/general/ngos-want-new-vatican-envoy-1.322823#ixzz2ZZaz1hmv 
Tussle of party 'heroes' could ruin
Posted: 19 Jul 2013 05:32 PM PDT
MIC JOSTLING FOR POWER: As MIC seeks to reinvent itself, its upcoming party polls could be a replay of 2009's bitter race
Zubaidah Abu Bakar, NST
It appears that some leaders in MIC think only they can steer the party to its rightful place in Malaysian politics -- as the main party for   Indians. Hence, we see keen interest to contest for positions with power, from the president's post, down to the central working committee, in the upcoming party polls.
The leaders think the party is slow in its revival and that heads should roll.
To be fair to Datuk Seri G. Palanivel, MIC under his leadership has taken measures to deal with long standing grouses raised by Indians in the country.
The hard work of Palanivel and his team had seen the party perform better in the 13th General Election than they did in 2008. MIC won four parliamentary seats compared with three in 2008, collected five state seats and lost narrowly in several seats.
But there is still a lot of work to be done. Indians now no longer depend on MIC to fight for their well-being. There are many alternative Indian-based and multi-race political parties and organisations they can turn to.
The strong undercurrent ahead of MIC's internal elections is a cause for concern to party supporters.
The way things are developing, it is possible to see a replay of the 2009 MIC polls campaign where mudslinging, character assassinations and allegations of vote buying came into the picture.
Jostling for power, horse trading and meetings of running mates are already in play as nearly 4,000 party branches hold their elections between now and Aug 4.
As delegates voting in the presidential election on Sept 22, branch chairmen find themselves attending more functions and social gatherings these past few months compared with the whole of last year or the year before.
"This is normal during every party election year," says a branch leader of a division in Kedah, the state which Palanivel recently took over as the new party chief.
Palanivel and his deputy, Datuk Seri Dr S. Subramaniam, have been crisscrossing the country holding meetings with branch leaders, some during functions organised by their ministries. So have others aspiring to contest senior party posts, like former Senator Datuk Daljit Singh Dhaliwal.
Daljit is relatively unknown outside MIC. However, he claimed to have sufficient support from the branches despite being a Sikh, a minority in the party.
"It is not ethnicity or caste that I am concerned (with). I'm still an Indian and (I am) looking at the larger picture of the Indian community," says Daljit, who will run for party president "even if it's a three-cornered fight", referring to the widespread speculation that Dr Subramaniam will also throw in his hat into the ring.
Talk of Palanivel facing off against his deputy has been around even before the party's presidential election was due last year. The speculation was further fuelled after Dr Subramaniam's appearance with former party president Datuk Seri S. Samy Vellu at the Tafe College graduation ceremony in Seremban last month.
A statement by Samy Vellu at the event, which hinted at a need for change in MIC leadership, led many in the party to believe the former party president of three decades was supporting Dr Subramaniam to contest against Palanivel.
They also believed that Samy Vellu had picked party vice-president M. Saravanan to be Dr Subramaniam's running mate.
MIC sources say although Palanivel was Samy Vellu's protege, their relationship has since turned sour over the running of the party.
The removal of five CWC members and MIC state chiefs aligned to Samy Vellu in the last one month are said to be among the reasons.
Several weeks ago Palanivel removed three appointed CWC members -- former vice-president S. Veerasingham, ex-education bureau head Prof T. Marimuthu and former Perak MIC chief G. Rajoo -- last month and replaced them with Kahang assemblyman R. Vidyanathan, Gadek assemblyman Datuk S. Mahadevan and Jeram Padang assemblyman L. Manickam.
Recently, Vell Paari and Puteri MIC chief Usha Nandini were axed from the panel. They had been replaced with former party vice-president Datuk Seri S. Sothinathan and 34-year-old Sunthar, a son of former deputy president Tan Sri S. Subramaniam, a onetime Samy Vellu rival. Sunthar is a branch chairman in the Seputeh MIC division.
Vell Paari has confirmed he will contest for one of the three party vice-president posts.
Although some may see these changes as an attempt to consolidate Palanivel's position ahead of presidential and CWC elections, others think it was appropriate and in tandem with the transformation process the party is undergoing.
Talk is rife that Palanivel, like Samy Vellu did before, will come out with a "president's list" before the elections for the deputy president, three vice-presidents and 23 CWC members in November.
Sothinathan and Sunthar are obvious names in his list of preferred leaders.
For Anbumani Balan, the MIC Federal Territory information chief, all these changes are part of MIC's renewal process and everyone should view it in this light if the party is to remain in the political mainstream.
The party president is making changes in stages, he says, and it is "in the spirit of making the party more appealing to more young Indians and the educated."
His argument on the need for MIC to become attractive to a larger segment of the Indian community is acceptable as the party, although it continues to claim to speak for the country's two million Indian population, is largely a working-class party as many Indians, particularly the middle-class, distance themselves from it.
For many in the middle-class and the affluent, unless MIC can show that it is ready for real change -- for the betterment of the community, the party is not their choice.
It is good if capable Indians are sincere in clamouring to serve their community.
But if the intention to contest in MIC elections is merely to gain political power, it is best these people are kept to a minimum.
Given MIC's vulnerabilities, it cannot afford to lose more support just because its leaders are engrossed in power tussles.
PKR, PAS leaders tell critics of Titas to wisen up
Posted: 19 Jul 2013 05:15 PM PDT
(Harakah) - Far from being apologetic over his criticism of those who are riled up over the teaching of Islamic and Asian civilisation (Titas) in private universities, PKR's Pandan MP again urged opponents of Titas from among Pakatan Rakyat not to provide ammunition to the coalition's distractors.
Rafizi Ramli, who is also PKR's director of strategies, was responding to an article by a think-tank director who expressed disappointment with Rafizi and accused him of "crude political opportunism" for saying there was nothing wrong with studying Islamic civilisation as a subject.

Dr Lim Teck Ghee, known for his Chinese right-wing slant, also argued that Titas's introduction showed the public sphere was being used "to force feed the young with perspectives that are biased to one religion and narrowly selective".

But Rafizi turned the table on Lim, urging him not to be selective when endorsing PR's policies.
"It is not wise for Lim to (only) support issues brought by Pakatan Rakyat which are seen to be against Malay sentiment.

"When we mention NEP and go against UMNO, he supports. But on matters pertaining to the Malay culture or Islamic studies, Lim would object," the well-known whistle-blower was quoted by Malaysiakini as saying.
'No polemics until now'
Meanwhile, PAS reminded that Titas has always been taught as a subject in public universities but had never been thrust into polemics until now.

The party's information chief Tuan Ibrahim Tuan Man, a former lecturer himself, said Titas was never intended to preach Islam as claimed by opponents.

"PAS does not see any problem with Titas. What is being taught involves all Asian civilisations, be they Indian, Chinese or regional civilisations.

All civilisations, whether Islamic, Hindu or Buddhist which had their glorious past, should be introduced in order to shape true understanding towards a particular civilisation or culture," said Tuan Ibrahim.

He further assured that PAS would strongly oppose any attempt to imbibe Titas with falsehood for narrow political ends.

Several MCA and DAP leaders have come out opposing the move to make Titas a compulsory course effective this September.

MCA has even suggested that learning the subject could incite religious tension in Malaysia.
'Sensible Group' watching cyberspace for sensitive comments
Posted: 19 Jul 2013 05:08 PM PDT
(The Malay Mail) - Think twice before you post sensitive comments on the social media relating to race, religion and the position of the King. You are being watched!
There are now volunteers who call themselves the "Sensible and Ethical Malaysian United Troopers" or in short SEMUT who monitor the social media for sensitive remarks or comments that can be harmful to the society.
"The volunteers will feed us the information, including screenshots of the postings. Then we will look at the information and lodge a police report in order for the authorities to initiate investigation," the group coordinator, Huan Cheng Guan told Bernama.
He said the "volunteers" are mostly social media users who are against other users using Facebook to post insensitive, insulting remarks and condemning others.
"What these volunteers want is for the people to use the social media as a medium of positive interaction and communication tool to build friendship and networking, not to condemn, insult or post sensitive remarks to the extent that they can hurt the feelings of others," he said.  Huan said many social media users do not understand that they must be responsible for whatever comments they post on their or their friends' Facebook accounts.
"Yes, it is true that you can post anything you want on FB. However, you must also understand that you are accountable for the comment. The best way to avoid getting into trouble is to be careful with what you post," he added.
So far, two police reports have been lodged by this group of volunteers against two facebook users whom they accussed of posting insensitive remarks about the Yang di-Pertuan Agong and Prophet Muhammad.
"While we cannot asertain the identities of those posting the remarks, we are hoping that by lodging the report and providing the information, the authorities can conduct thorough investigation and take neccesary action," he said.
However, Huan explained that those "volunteers" are not trying to compete or undermine the authorities such as the Malaysian Communications and Multimedia Commission (MCMC) and police as they merely provide the information to assist the authorities.
Asked if those volunteers are paid by certain parties to carry out the task, Huan said: "We are volunteers and not paid by anybody. We do it because we don't want people to continue to use this social media as a platform to condemn certain people, their race, their religion and our king."
He also denied the group was linked to certain political parties eventhough he was at one time the Penang-based vice-president of Parti Cinta Malaysia (PCM) after he quit Gerakan in 2009.
Huan, who was an elected vice-president of Gerakan when he quit the party, said: "I have contested against Barisan Nasional and Pakatan Rakyat in the general election. I contest against both parties in the Batu Kawan parliamentary and Machang Bubok state seat. How can I be linked to them?" – Bernama 
Read more here: http://www.themalaymailonline.com/malaysia/article/sensible-group-watching-cyberspace-for-sensitive-comments?utm_source=twitterfeed&utm_medium=twitter#sthash.W9pJL14i.dpuf 
PAS sokong fatwa anti-Syiah Mukhriz, minta kembang seluruh negara
Posted: 19 Jul 2013 04:33 PM PDT
Hasbullah Awang Chik, TMI
Ketua Dewan Ulama PAS, Datuk Harun Taib menyambut baik cadangan kerajaan negeri Kedah untuk mewartakan fatwa anti Syiah dan berharap kerajaan negeri yang lain juga turut melakukan tindakan serupa.
Beliau berkata, cadangan itu perlu dikembangkan di seluruh negara bagi mengekang penularan Syiah dalam negara ini.
"Tidak ada masalah, kita tengok dulu selepas ia diwartakan. Kita bukan orang Syiah dan tidak tahu Syiah ada di Malaysia," kata Harun dipetik dari Sinar Harian Online hari ini.
Sementara itu, Datuk Nik Zawawi Nik Salleh berkata tidak ada masalah dengan cadangan itu tetapi kerajaan Kedah perlu melihat secara menyeluruh dan mengadakan perbincangan dengan pelbagai pihak.
Setiausaha Majlis Syura PAS itu menegaskan kerajaan negeri juga perlu mendengar kenyataan semua pihak supaya ia tidak bercanggah dengan akidah dan prinsip Islam.
"Isu ini (Syiah) perlu perbincangan. Kerajaan negeri jangan berat sebelah. Dalam negara yang mengamalkan al Sunnah Wal Jamaah, ada baik dan tidak baik. Syiah dilihat sudut yang tidak baik di Malaysia.
"Kerajaan negeri perlu melihat perkara ini secara global dan jangan memperbesarkan perkara yang kecil," tegas Nik Zawawi.
Media melaporkan kerajaan Kedah akan menggazet fatwa anti Syiah bagi membanteras fahaman itu yang didapati semakin menular di kalangan masyarakat.
Ex-DAP rep Jenice wants apology from party veteran
Posted: 19 Jul 2013 04:27 PM PDT
(The Star) - Former Teratai assemblyman Jenice Lee has reiterated that she wants an open apology from a DAP leader to clear her name of two allegations hurled against her.
Otherwise, she said, legal action would be taken against the party disciplinary committee chairman Tan Kok Wai, who she claimed had accused her of corruption and misuse of power.
Lee said she was in the dark over the matter as no one from the party had contacted her.
"Whether it is a yes or no, let me know of your decision," said the former DAP member, who was sacked for contesting as an independent in the recent general election.
Lee had on Wednesday distributed copies of her appeal letters and other documents to party members attending the central executive committee (CEC) meeting here but several of them gave her the cold shoulder.
In the letter, she asked that the committee investigate the decision to sack her and 11 other party members from the Pandan and Ampang divisions.
She also wants an independent team to investigate Tan for alleged abuse of power as the disciplinary committee chairman in the matter, adding that the veteran leader should be suspended from the post pending the findings.
Lee had on June 5 filed a suit against DAP over her expulsion from the party, seeking a declaration for her membership to be reinstated.
Tan has declined comment, saying that the truth would prevail.
Former DAP man claims 547 'phantom voters' at party elections
Posted: 19 Jul 2013 04:19 PM PDT
(The Star) - Former Bagan Luar DAP branch chairman G. Asoghan has claimed that 547 people were brought in to pose as delegates during the party elections and coerced to vote for six candidates for top party posts.
The candidates were party adviser Lim Kit Siang, secretary-general Lim Guan Eng, chairman Karpal Singh, secretary Chong Chieng Jin, national organising secretary Anthony Loke and activist Vincent Wu Him Ven. 

Asoghan, a sacked DAP member, made the accusation during a press conference here Saturday based on a 16-page booklet titled "Equity Report (Central Executive Committee Election Fraud)" compiled by a 'Father Augustus Chen'. 

"Is it true that the 547 phantom voters, who were mostly from Penang were brought in to vote for the top six party leaders?

"Lim and Loke should explain the matter to the party members," he said. 

Asoghan claimed that the 547 phantom voters could have attended the party elections as observers. 

"We want the party to reveal the list of delegates who attended the elections," he added. 

Asoghan was sacked from DAP last April for standing in Bagan Dalam as an independent candidate during the 13th general election. 
PAS takes Putrajaya's side in TITAS row
Posted: 19 Jul 2013 04:14 PM PDT
Syed Jaymal Zahiid, MM
Not making the Islamic and Asian Civilisation Studies (TITAS) as a must-pass subject indicates Putrajaya's "high academic tolerance", PAS' Tuan Ibrahim Tuan Man said today in defence of the government's controversial move to make the subject compulsory for private tertiary institutions (IPTS).
The party vice-president also dismissed suggestions that TITAS was a form of "Islamisation" as claimed by its detractors and alleged non-Muslims in public universities had never deem the subject - which he argued succeeded in promoting positive values and greater religious understanding in public universities and colleges -problematic.

"If the government had succeeded in implementing it (TITAS) in the IPTA (public tertiary institutions), PAS is convinced that it should also be implemented in the IPTS so that the positive values promoted in this subject could benefit all students.

"In fact the ministry's move against making the subject a must-pass can be considered as high academic tolerance," he said in a statement.

He further noted that there had never been a "polemic" over the teaching of TITAS, a compulsory subject in the IPTA, to non-Muslims as those who studied the syllabus in the public tertiary institutions knew it was not a subject aimed at "Islamising" students.

"For years the subject had been implemented, it was never a polemic among the non-Muslims especially because it is not a subject on the religion as claimed nor is it a covert attempt at Islamising students," the PAS vice-president said.

Several non-Muslim leaders from both sides of the political aisle have opposed the move to make TITAS a compulsory subject in the IPTS.

Leaders like DAP's Anthony Loke argued that forcing TITAS onto students would create a negative impression of the subject instead of fostering communal understanding while MCA publicity chief Datuk Heng Seai Kie claimed the move would incite religious tension in multicultural Malaysia.

Political analyst Dr Lim Teck Ghee from the Centre of Policy Initiatives (CPI) went further by describing the policy as an attempt to impose "ketuanan Islam" (Islamic supremacy) on to the country.

But a few progressive Malay-Muslim leaders like PKR's Rafizi Ramli and former Perlis Mufti Datuk Dr Asri Zainul Abidin have spoken in support of TITAS and dismissed allegations that making the subject compulsory indicated "creeping Islamisation".

The two also argued that DAP's effort to have Putrajaya reverse its decision on TITAS could benefit the right-wing elements within the ruling party Umno which is trying to consolidate its Malay-Muslim power base by painting the non-Muslims as critics of anything Islam.

Like Rafizi and Asri, Tuan Ibrahim also argued that making TITAS compulsory could help foster greater unity and understanding of the religion amid a nation polarised by the politicisation of the two.

"PAS has no issues with the study on TITAS. What is studied involves the civilisations of Asia be it of Indian, China and others in the Asian region.

"All history on past civilisations be it Islam, Hindu or Buddhism are historical success of past civilisations that must be promoted for better understanding on them and its cultures.

"Knowing the origins of civilasations can help reduce the gap in a multi-racial and multi-religious community that is often manipulated until there is suspicion that one's religion is often a threat to another's," he said.

Historian Dr Ranjit Malhi Singh complained in 2011 that the secondary school history texts are too Islamic- and Malay-centric, noting that five out of 10 chapters in the current Form Four history textbook revolve around Islamic history compared to just one chapter in the earlier edition.

He has also pointed out that more than a quarter of the text on Christianity, Buddhism, Taoism, Confucianism and Hinduism was reduced from the previous edition.

Deputy Prime Minister Tan Sri Muhyiddin Yassin, who is also education minister, said in Parliament on Thursday that TITAS will become mandatory for local students, regardless of their religion, at IPTS starting in September.

He said the move was meant to streamline the requirements between public and private tertiary institutions.

Some saw the move as politically motivates as Muhyiddin aims to shore up support among Umno's conservative majority in the run-up to the party polls later this year.
PI Bala's lawyer to testify at Paris Scorpene tribunal
Posted: 19 Jul 2013 04:07 PM PDT
V Anbalagan, TMI
The late private investigator P Balasubramaniam's lawyer Americk Sidhu has agreed to testify before a French tribunal looking into alleged government corruption in Malaysia's purchase of two Scorpene submarines.
Civil rights group Suara Rakyat Malaysia (Suaram) executive director Cynthia Gabriel said Americk would give evidence in Paris sometime this September.
"The court there has been in touch with Americk to determine his free dates," she said after attending a fund raising dinner for the case in which Suaram has been made a party.
She said the focus would be on Balasubramaniam's revelations on the role of Malaysia's then defence minister Datuk Seri Najib Razak in the Scorpene acquisition.
Cynthia also said the French court has now extended its investigations into circumstances that led to Altantuya Shaariibuu's death, and especially if Najib had abused his powers as the then Deputy Prime Minister to cover the truth.
Najib has denied all allegations in the case while Balasubramaniam had made two conflicting statutory declarations (SD).
Balasubramaniam made further revelations that Najib and his family members had a direct hand in the case and Americk made a further expose at the Malaysian Bar annual general meeting on March 16, 2013, days after the private detective died of a heart attack.
"The issue is whether Balasubramaniam's second SD was made at the instruction of Najib and whether Najib had instructed lawyer (Tan Sri) Cecil Abraham to prepare the SD2," said Cynthia.
Americk, a guest speaker at the Suaram fundraising dinner last night, confirmed that he would testify in Paris.
Cynthia also disclosed that another Malaysian had given a written statement to the court just before Malaysia's May 5 general election.
However, she said the witness's identity has been withheld, as requested.
She said the lead judge in the ongoing inquiry, Roger Le Loire, has requested further information on how the testimonies will impact the ongoing investigations.
In 2009, Suaram lodged a complaint with the French courts which led to an inquiry involving two investigating judges.
The heart of the allegations was that French submarine builder DCNS paid more than 114 million euros (RM458 million) to a purported shell company linked to Abdul Razak Baginda, a political analyst seen to be close to Najib.
Critics in Malaysia have alleged that such payments were kickbacks, which is illegal under French, Malaysian and international laws.
Cynthia also said French and Hong Kong authorities were also working together to expose corruption by Malaysian-owned firm Terasasi involved in the Scorpene submarines purchase.
"The probe revolves around corruption and money laundering linking to nine other companies with political connections in Malaysia," she added.
Americk revealed last night that police never asked Balasubramaniam pertinent questions about Altantuya's murder despite being held for 14 days in 2006.
"No one seemed to to be interested in what he knew. All the statements he gave the police had been edited and sanitised for use in court," he said.
Terengganu's education hub in shambles as MB opted for zoos, FTZs, says PAS
Posted: 19 Jul 2013 04:04 PM PDT
Muzliza Mustafa, TMI
Terengganu Mentri Besar Datuk Seri Ahmad Said is wasting public funds to build more zoos and free tax zones instead of completing the RM360 million education hub initiated by predecessor Datuk Seri Idris Jusoh, PAS said today.
PAS's Kuala Terengganu MP Datuk Raja Kamarul Bahrin Shah Raja Ahmad said the new ventures underlined the Barisan Nasional (BN) leader's inability to put the people's interest first.
"He'd rather spend state government money to build zoos in Kemaman and free tax zone in Tasik Kenyir. Even BN members are questioning the viability of such facility at the remote area.
"Why can't he spend the money to complete the education hub in Tembila here," Raja Kamarul Bahrin told a press conference in the run-in to the Kuala Besut by-election on July 24.
The education hub is on a 280 hectare land in the seaside village of Tembila, some 15km from Besut district's administrative capital, Kampung Raja.
The hub, named Taman Ilmu (Knowledge Park), was to be completed in 2008 but has been left in a deplorable state of neglect.
The Knowledge Park was meant to be an education hub where six institutions of higher learning led by the flagship Universiti Darul Iman (UDM), as it was known then, would share facilities in areas divided according to "parcels", following the naming convention previously adopted in the federal administrative capital of Putrajaya.
Since then, UDM has been renamed Universiti Sultan Zainal Abidin (UniSZA).
"He told us in the state assembly that the project is a burden to the state but in my opinion, it's a matter of prioritisation. The zoos and the free tax zone are the things we can live without for the time being," said Raja Kamarul Bahrin.
"This thing would not happen if Datuk Seri Idris Jusoh were in charge. He would want the project to be completed."
He added that the education hub was given less priority after Ahmad Said became the Mentri Besar.
"The contractors involved in the projects eventually had to stop after failure in getting payment for their work. The state government also agreed to terminate their agreements," said the first-term lawmaker.
He claimed this thing happened because of what happened between Ahmad Said and Idris Jusoh.
"They are not admitting it but it was what happened," said Raja Kamarul Bahrin.
He said many are wondering if the project was stopped because it was Idris's brainchild or because the contractors were his friends.
'MCA will leave BN if DAP gets in'
Posted: 19 Jul 2013 03:51 PM PDT
Vice president Donald Lim says this is because there is a need for a check and balance as most nations are vying for a two party-system. 
G Vinod and Alfian ZM Tahir, FMT
MCA vice president Donald Lim said that his party will leave Barisan Nasional (BN) if DAP joins the ruling coalition.
"We will take a strong stand if DAP joins BN. MCA will leave the ruling coalition," he said.

On May 8, former Information Minister Zainuddin Maidin called for DAP to join BN in support of Prime Minister Najib Tun Razak's national reconciliation plan.

Although conceding that it may be difficult for some quarters to accept such an idea, Zainuddin said the matter should be considered in the interest of political stability and harmony.

However, DAP adviser Lim Kit Siang shot down Zainuddin's idea, saying the party will remain loyal to Pakatan Rakyat.

On why MCA would take such action, Lim said it was needed in order to create a sense of check and balance among the top two political coalitions in Malaysia.

"People are looking for a two party system in the 21st century. In the US, we have the Republicans and the Democrats while in the United Kingdom we have the Labour Party and Liberal Democrats.

"We can't avoid it. If everyone fall on one side, it's not good for the country. There must be voices on both sides for a check and balance," said the former deputy finance minister.

Whether MCA would oppose DAP's entry into BN, Lim said: " We will not oppose because they won a lot of seats. We can't stop them from joining."

Based on BN's system, an entry of a new party into the ruling coalition must receive unanimous support from all component parties.

In the 13th general election, DAP grabbed 38 out of the 89 parliamentary seats won by Pakatan.
Kredit: www.malaysia-today.net