Klik GAMBAR Dibawah Untuk Lebih Info
Sumber Asal Berita :-
---
Carmakers refute Utusan's price slash claim
Posted: 12 Jun 2013 01:04 PM PDT
People have a look at the Preve when it was first launched in Kuala Lumpur last year. This Proton model was cited by Utusan as one of several makes of cars where prices have been reduced. 
(TMI) - Carmakers Volkswagen and Peugeot have both refuted claims of a price slash this year, as reported in Umno-backed broadsheet Utusan Malaysia three days ago as part of proof that the ruling coalition had fulfilled its election pledges.
Utusan had reported that Volkswagen, Peugeot, Honda and local marques Proton and Perodua had reduced the prices for 10 of their models by up to 11 per cent from January this year, presenting the list as proof that the Barisan Nasional (BN) government has fulfilled its pledge for lower car prices in its Election 2013 manifesto.
"Please be advised, the price on the image is incorrect. The Golf price has always been RM157,888 from the time of launch. Not RM169,888," a representative from Volkswagen Malaysia commented on its Facebook page, referring to its sports hatchback model Golf.
A user had previously posted an image ofUtusan's report, which claimed that the Golf's price has been slashed by 7.1 per cent from RM169,888 to RM157,888.
Speaking to The Malaysian Insider, a dealer for the German marque confirmed that the Mark 7 1.4 TSI version of the Golf, which was launched earlier this year has always been priced starting from RM157,888.
Peugeot Malaysia also has responded on its Facebook page to the claim by Utusan that the price of its 308 model has been slashed by 11 per cent from RM115,663 to RM102,888.
"Without prejudice, nothing was issued by us, we were not consulted before the article went to print and have no association with the news contained therein. The prices shown appear to be the 308 Turbo pre-facelift and 308 VTi which are in fact two different variants of the Peugeot 308," said the French marque.
Read more at: http://www.themalaysianinsider.com/malaysia/article/carmakers-refute-utusans-price-slash-claim 
Tian Chua, Nurul Izzah pula punca BN fail petisyen
Posted: 12 Jun 2013 12:57 PM PDT
(Sinar Harian) - Soal kelayakan bertanding calon PKR di Parlimen Batu, Tian Chua antara 21 kandungan petisyen pilihan raya yang difailkan oleh BN, kelmarin.
Pasukan petugas khas undang-undang, yang diketuai Datuk Mohd Hafarizam Harun berkata, Tian Chua yang pernah didenda kerana mengasari anggota polis telah dibenarkan bertanding oleh SPR pada pilihan raya lalu.

Menerusi petisyen tersebut, calon BN, Dr Dominic Lau Hoe Chai, 46, mendakwa Tian Chua tidak berkelayakan bertanding kerana Mahkamah Tinggi telah menjatuhkan hukuman denda RM2,000 atau dua bulan penjara, atas kesalahan mencederakan anggota polis pada 2007.

Katanya, Dominic turut menamakan Pegawai Pengurus Bahagian Pilihan Raya Parlimen Batu, Mustafa Mohd Nor dan SPR sebagai responden.

Selain itu, ujar Hafarizam, BN turut memfailkan petisyen terhadap Ahli Parlimen Lembah Pantai, Nurul Izzah Anwar di atas kenyataannya mengganggu pengundi supaya tidak mengundi calon BN, Datuk Seri Raja Nong Chik Raja Zainal Abidin di dalam sebuah laman portal berita.

"Kenyataan beliau itu antara petisyen yang difailkan BN kelmarin," katanya kepada Sinar Harian, semalam.

Bagaimanapun, Hafarizam berkata, tiada tambahan lain buat masa ini untuk BN bagi mengemukakan petisyen baru memandangkan tarikh akhir memfailkan petisyen tamat semalam.

Katanya, beliau yakin petisyen difailkan BN mempunyai asas kukuh serta merit yang wajar dipertimbangkan.
"Setelah mempertimbangkan dan menyaring 50 petisyen pada awalnya serta adanya bukti-bukti kukuh, kemungkinan besar kemenangan berpihak kepada kami," katanya. 
Posted: 12 Jun 2013 12:50 PM PDT
(The Sun Daily) - The Tourism and Culture Ministry will take SRK (C) Chin Woo – located in Jalan Pasar, Kuala Lumpur – to court if it cannot get its land back from the school.
Its minister Datuk Seri Mohamed Nazri Abdul Aziz said the ministry has made a firm stand on the matter.
"It is our land, and it is the right of any land owner to take their land back. They would do the same if we encroached on their land," he told a press conference today.
Nazri was commenting on a stalemate over a 0.13ha (15,000 sq ft) plot of government land, which has been occupied by the school since 1938.
"We have held many discussions and I have made the decision that if this issue is not resolved, we will take the school to court and let the court decide," Nazri said.
The ministry wants to use the land as part of its RM32.5 million Kota Warisan Kuala Lumpur project as a cultural village.
The cultural village project, approved in concept by the cabinet in 2007, involves the building of an auditorium, a six-storey complex and a restaurant on 3.24ha of land.
The Kota Warisan project is a joint development venture between the Tourism Ministry and Enfiniti Productions Sdn Bhd.
However, the project met with strong objections from the school board on grounds that it would have to give up land for the project construction.
The Chin Woo board reportedly argued that the school had received the approval of the then British government of colonial Malaya to occupy the land on which stands its school walls, two basketball courts and its garden.
The ministry, however, claims the school was encroaching upon government land.
The school has been in talks with the Kota Warisan project developer since last year to resolve the issue.
Meanwhile, Nazri announced that there was an increase in the number of tourists arrivals in the first quarter of this year compared to 2012.
"Malaysia recorded an overall growth of 15.9% with 6.4 million tourists in the first quarter of this year compared to 5.6 million tourists in 2012.
"Tourist spending for 2012 also grew by 16.7% generating RM14.99 billion in revenue for the country as compared to RM12.84 billion in 2011," said Nazri.
The higher tourist volume was atttributed to the increased number of flights, especially long-haul flights, by low-cost airlines.
Nazri also announced the third annual "Magic of the Night" event to be held in Putrajaya from June 22 to 30, in conjunction with the Putrajaya Flower and Garden Festival.
It will feature 14 lighted boats from organisations and state governments each featuring tourism attractions of their respective bodies. Also to be featured is an entry from Suzhou, China.
"We will use this event to promote tourism in Malaysia by inviting media and organisations from other countries, in preparation for Visit Malaysia Year 2014.
"As for (opposition-run states) Selangor, Penang and Kelantan which are not taking part in the event, it is their choice. We have invited them," he added.
Attack on Nazir Razak linked to Umno polls?
Posted: 12 Jun 2013 12:35 PM PDT
(fz.com) - "Utusan operates by taking orders from the Umno president or supreme council. Yet Utusan is whacking the president's brother. One wonders if Najib holds the real levers of power anymore or are the little Napoleons all breaking loose?"
IS THE "attack" on Datuk Seri Najib Razak's brother by the so-called coalition of Malay/Muslim NGOs "related" to Umno polls? Apparently so, at least judging from comments posted on the internet.
The "coalition" as we know had issued a statement hitting out at Datuk Seri Mohd Nazir Razak, younger brother of Najib, for speaking up for AirAsia X CEO Azran Osman Rani.
We also know Azran had criticised Malay newspaper Utusan Malaysia for its infamous 'Apa Lagi Cina Mahu' headline deemed by many as "racist."
Nazir praised Azran, saying what the AirAsia X CEO did "was the hallmark of a great leader," which got the coalition of Malay Muslim NGOs all riled up. Hence the branding of Nazir as "anti-Malay" and "kacang lupakan kulit" or one who has forgotten his roots.
One netizen questioned if all that "is infighting before the Umno polls". To another, that is definitely the case, saying "infighting in Umno is such – even the PM's brother not sparred. Power brokers are moving in on the top post and are attacking the siblings. The noose is tightening round Najib's neck."
Umno is scheduled to have hold its elections later this year – starting at branch level, followed by divisional and culminating with the election for the top leadership. But now we are hearing calls for a 'no top two posts contest' which some claim are being made by a handful of leaders and not the Umno grassroot.
Wan Azizah kekal Khalid bagi kekang Azmin
Posted: 12 Jun 2013 12:25 PM PDT
(FMT) - Desas desus mengatakan Datin Seri Wan Azizah Wan Ismail, Presiden PKR yang telah menerajui parti sejak 13 tahun yang lalu kemungkinan besar akan dicabar oleh Azmin Ali, Timbalan Tresiden untuk jawatan Presiden.
Isu pemilihan Menteri Besar Selangor dan perlantikan tiga Exco 'Wanita' dari PKR memperlihatkan berlakunya pertembungan dua kem dalam PKR menjelang pemilihan pucuk pimpinan pusat PKR yang di jadualkan pada tahun depan.
Menurut sumber parti, desas desus mengatakan  Datin Seri Wan Azizah Wan Ismail, Presiden PKR yang telah menerajui parti sejak 13 tahun yang lalu kemungkinan besar akan dicabar oleh Azmin Ali, Timbalan Tresiden untuk jawatan Presiden.
Berdasarkan 'urutan peristiwa' (sequent of event) percaturan pemilihan MB dan Exco dari  PKR di Selangor, apa yang jelas ialah Wan Azizah telah memulakan langkah awalnya  dalam apa yang dipanggil penghapusan pesaing (rival cleansing).
"Mengekalkan Tan Sri Khalid Ibrahim sebagai MB Selangor bagi penggal kedua ianya bertujuan mengekang  pengaruh Azmin  di Selangor," kata sumber parti.
"Khalid merupakan 'proksi' Wan Azizah bagi menghalang Azmin  menggunakan jawatan prestij  Menteri  Besar itu bagi mengugat kedudukan beliau," tambah beliau.
Ketiga-tiga Exco Wanita PKR dilihat semuanya 'orang-orang Wan Azizah'.
Ramai tertanya-tanya Haniza Talha (Adun Taman Medan yang juga bekas Timbalan Speaker penggal lepas) tidak dilantik sebagai Exco sedangkan beliau lebih senior dalam kerajaan negeri penggal yang lalu tambahan pula beliau adalah ketua Wanita PKR Negeri Selangor.

Muka baru

Sebaliknya muka baru, Adun Sementa  Dr. Daroyah Alwi , (bekas ahli majlis MBSA ) yang dilihat begitu 'mentah dan hijau' telah dilantik sebagai Exco Selangor.
"Jawapannya mudah….Haniza adalah 'orang' Azmin," kata sumber itu.
Tambah beliau, perlantikan Datuk Saifuddin Nasution Ismail (Setiausaha Agung PKR) sebagai Pegawai Perhubungan Politik di bawah pentadbiran MB  Selangor antara lain bertujuan 'memantau' pergerakan Azmin dan 'orang-orangnya' dan juga bertujuan untuk meraih sokongan bagi menyokong Wan Azizah dari 22 ketua cabang di seluruh  negeri Selangor yang mempunyai keahlian kira-kira 100,000 orang.
Menurutnya lagi, kes pengugguran Dr. Xavier Jayakumar sebagai Exco Negeri Selangor juga memperkuatkan hujah terhadap teori 'penghapusan pesaing.
Read more at: https://www.freemalaysiatoday.com/category/nation/2013/06/13/wan-azizah-kekal-khalid-bagi-kekang-azmin/ 
Stop delving on spat with Palanivel, says Zambry
Posted: 12 Jun 2013 12:21 PM PDT
(NST) - MB had accused MIC chief of jumping the gun over the appointment
IPOH: MENTERI Besar Datuk Seri Dr Zambry Abd Kadir has slammed the brakes on the ongoing spat between him and MIC president Datuk Seri G. Palanivel over the appointment of the state assembly speaker.
Asked to comment on the matter after chairing the weekly state executive council meeting here yesterday, Zambry said he did not wish to prolong the issue.
"Enough is enough. There is no need to make noise any more. I think my (previous) statements on the matter had been more than sufficient.
"When the time comes, we will appoint the speaker. Until then, let us leave it as it is," he said.
Pressed further on calls by a non-governmental organisation, Persatuan Warga Prihatin Perak, for a meeting between the two to settle the spat between them, Zambry said: "Well, it is not a question of meeting or not. (In fact) we have been meeting all this while.
"Let me stop here," he added.
Persatuan Warga Prihatin Perak chairman V. Subramaniam said not much would be solved by both parties issuing media statements.
Palanivel was reported last week to have threatened to reject all government posts in Perak if the state government refused to award the speaker's post to one of MIC's leaders.
Zambri had then replied by accusing Palanivel of jumping the gun over the state assembly speaker appointment and that he was uncertain if Palanivel's move was a tactical statement to divert attention in view of the coming MIC elections.
On another matter, Zambry said he would announce the candidates for the adviser and special officer posts, in the state government, from MIC within the next few days.
"We have identified the persons and we are in the process of getting the approval from the state executive council members.
"Let me remind everyone that the positions should not be seen as a privilege, rather they carry a lot of responsibility and trust which has to be carried out well."
Meanwhile, events consultant, Zainudin Lot, did Perak proud when he became the first from the state to successfully scale Mount Everest, the world's highest peak, recently.
The 37-year-old's success earned him praises and recognition from the state government, particularly Zambry, who congratulated him on behalf of the people of the state.
Zambry, who presented RM10,000 to Zainudin after the weekly state executive council meeting yesterday, said it was the state's way of recognising the latter's success.
Zainudin, in thanking the state government for the monetary gift, said he viewed the incentive as a bonus for his and his team's success.
"It was an invaluable experience. What the team went through was no easy feat. Nevertheless, we managed to do in, and in the process, brought fame to the nation.
Zainudin was part of a group of seven mountaineers who participated in the 50-day expedition in early April.
Posted: 12 Jun 2013 12:19 PM PDT
(NST) - Move proves Umno is more democratic than parties like DAP, PKR
THE amendments in Umno's party constitution has been described as "transformational" in its efforts to address a host of issues, including money politics and the continuity of committed leaders.
At the same time, the new regulations, especially in Article 9.5 of the constitution, also reflected Umno's resolve in being more open and democratic.
Umno deputy permanent chairman Datuk Mohamad Aziz was positive the new amendments would bode well for the party as it was done as a part of a transformation drive espoused by party president Datuk Seri Najib Razak.
He said the party's election requirements were to gauge a candidate's commitment.
"Quality candidates are one thing but commitment is more important. The amendments were crucial for the continuity of committed members.
"The candidate should be at least a divisional committee member, which shows that he had at least rendered services for the party. We do not want those contesting just for the sake of competing," said Mohamad.
Before the amendment in 2009, Article 9.5 stated that those eyeing any post in the supreme council must receive a required minimum number of nominations from party divisions nationwide to contest as party president (30 per cent nominations), deputy president (20 per cent), vice-presidents (10 per cent) and council members (five per cent).
However, the new regulation stipulates that candidates must have held a post in the supreme council or at the divisional level for at least for a term to be eligible to contest. Some 150,000 members from 191 divisions nationwide will be casting their votes for the party's top posts this year.
Former Umno secretary-general Tan Sri Sabbarudin Chik agreed that those who wanted to contest should be serious about their objectives.
"Now, (almost) everyone has the opportunity to contest for the top posts. But they must be serious in their objectives. Only those committed to serve the party should contest," said Sabbarudin, who is also the party's appeals board member.
In the battle against money politics, described by some as a bane for Umno, former Wanita Umno secretary Datuk Faridah Abu Hassan believed that the new election process could serve as a countermeasure.
"This will definitely reduce the risk of money politics leading up to the party polls. Under the previous regulations, when the top posts could only be contested by acquiring a certain percentage of nominations, people could easily buy support from members.
"The amendments to the party's constitution prove that transformation is being carried out from within," said Faridah.
Ku Li eyes PM post, meeting more MPs, say sources
Posted: 12 Jun 2013 12:13 PM PDT
(TMI) - Tengku Razaleigh Hamzah has been meeting more MPs from both rival coalitions this week in a bid to get elected as prime minister after Parliament convenes on June 24, say sources.
The Malaysian Insider understands the Kelantan prince has initiated the meetings at his White House-styled residence in Langgak Golf here, to discuss strategies to get enough numbers in the 13th Parliament to take Datuk Seri Najib Razak's job.
He would need 112 votes, including himself, if a motion is approved for the 222-seat Dewan Rakyat to choose a prime minister. But is still doubtful if he can get the numbers to unseat Najib.
"Some of the MPs agree that Ku Li is the only one who can provide leadership," a source familiar with the meetings told The Malaysian Insider, referring to the veteran lawmaker by his moniker.
"We are talking about support from both PAS and DAP too," he added.
PAS and the DAP respectively won 21 and 38 parliamentary seats in the May 5 general election which saw the ruling Barisan Nasional (BN) take only 133 federal seats, down seven from the 140 won in Election 2008.
PKR, the ally of PAS and the DAP in Pakatan Rakyat (PR), won 30 federal seats and its leader Datuk Seri Anwar Ibrahim is seen as the coalition's pick for the prime minister's job if they capture Putrajaya.
Another source said Tengku Razaleigh was seen as a compromise candidate by the BN MPs who will not support either Deputy Prime Minister Tan Sri Muhyiddin Yassin or Anwar for the top job.
"The choice for the unhappy BN MPs is easy. Ku Li or Muhyiddin but electing the DPM will just mean a continuation of Mahathirist policies. There is no difference between Najib and Muhyiddin.
"Ku Li as PM will be a break from such policies," the source told The Malaysian Insider, referring to the Gua Musang MP's arch-rival Tun Dr Mahathir Mohamad, Malaysia's longest-serving prime minister.
The Mahathir camp has already put pressure on Najib to drop his advisers whose strategies led to BN's poor performance in GE13. Najib has not re-appointed his political secretaries who lost in the polls but his "war room" strategists remain in office, with two of them made a minister and deputy minister respectively.
Read more at: http://www.themalaysianinsider.com/malaysia/article/ku-li-eyes-pm-post-meeting-more-mps-say-sources/ 
PM: Bloggers may be asked to state identity
Posted: 12 Jun 2013 06:40 AM PDT
(fz.com) - The government will study a proposal for all bloggers and portal owners to identify themselves on their sites, Prime Minister Datuk Seri Najib Razak said.
This was to ensure that bloggers can be held accountable for their writings and to prevent the spreading of lies that could destroy the unity in the country.
The recommendation is part of a proposal for self-regulation among media practitioners to foster greater responsibility and to prevent the social media from being continuously abused.
"There will no longer be 'anonymous' writers in the social media, blogs or portals as there are now," he said. Earlier, Najib said that lies were found to be widespread in the social media especially during the 13th general election, and if left unchecked, this would be detrimental to the country's future.
He was speaking at the Malaysian Press Institute - Petronas media awards here tonight. Also present were Home Minister Datuk Seri Dr Datuk Ahmad Zahid Hamidi and Communication and Multimedia minister Datuk Ahmad Shabery Cheek.
Najib said that the relevant authorities will take action against those who fail to identify themselves.
Even though the Internet was not censored under the Communication and Multimedia Act, Najib said that self-regulatory measures would ensure that stern action would be taken against bloggers and portal owners who spread inaccurate information and slander.
"The government would not implement a licensing system for news portals as a neighbouring country has, but to ensure harmony is maintained,  we will strengthen existing laws  to ensure quarters that play the race, religious and language card  to create divisions in society, mock the monarchy or try to subvert the parliamentary democracy will have action taken against them," he said.
Singapore has recently announced new rules governing websites that are seen as curtailing freedom of expression. Under the new rules, websites with at least 50,000 unique visitors from Singapore every month that publish at least one local news article per week over a period of two months must obtain an annual licence.
Earlier, Najib said the 'rakyat' was trying to grasp the notion of democracy and free speech, which the country has never been experienced before and has led to a butterfly effect.
The demand for free speech, he said, was not just due to globalisation but greater access to the Internet and an increase in the socio-economic status as well as a higher education level.
Najib also said that it was not wrong for people to have different views, although there was no need for such views to lead to extreme suspicion, which was alien to the country's culture.
"The varied and differing  views must have roots in the Malaysian identity," he said.
No licensing of news portal - Najib
Posted: 12 Jun 2013 06:33 AM PDT
(Bernama) - The government will not impose licensing on news portals as has been done by a neighbouring country, said Prime Minister Datuk Seri Najib Razak.
However, he said, to preserve the existing harmony in the country, the government would continue to enforce existing laws.
"...to ensure that no quarters try to cause disunity by using elements of race, religion, language or try to belittle the institution of the monarchy or try to subvert the system of parliamentary democracy (practiced by Malaysia), appropriate action will be taken in accordance to existing laws," he said.
Najib said this when addressing the Malaysian Journalists Night 2013 here today. 
At the event, he also presented the prizes to the winners of the Malaysia MPI-Petronas 2012 Awards.
From June 1, Singapore has made it mandatory for news portals operating in the city-state that have more than 50,000 unique visitors a month to get an annual licence from its Media Development Authority.
Najib also said Malaysia was undergoing a transition from being an industrialised middle income country to a developed nation with its economy centred on modern services and high income. 
He said the process changed the lives of the people, the majority of whom now lived in urban areas with the income level much higher and poverty level reduced as compared to when Malaysia just gained independence.
Besides these, he said with the national broadband penetration at 60 per cent, huge investments in the field of education and liberalisation of the higher education sector, had produced a middle class that was becoming increasingly vocal about their rights.
"The government has to be creative and innovative in managing this new reality. The middle class which has become more assertive wants a greater say on the formulation of national policies that concern their future and this has to be made a part of the national coalition that will remake Malaysia," he stressed.
PKR backs down from Parliament opening boycott threat
Posted: 12 Jun 2013 06:30 AM PDT
(The Star) - PKR will not boycott the opening ceremony of the 13th Parliament sitting after all.
The party's political bureau made a unanimous decision Wednesday night not to boycott the sitting scheduled on June 24.
PKR Wanita chief Zuraida Kamaruddin confirmed that the decision was unanimous.
She claimed that PKR adviser Datuk Seri Anwar Ibrahim's earlier suggestion to boycott the sitting in protest of alleged electoral fraud was spun.
"His statement was spun. We are not going to boycott," she said when contacted.
Zuraida had earlier said the Wanita wing did not agree to the boycott as they needed to be present at Parliament to effectively represent the electorate.
Anwar, who is also the Opposition leader, was quoted in media saying PKR should perhaps look into boycotting the sitting in protest of alleged electoral fraud.
DAP and PAS leaders did not agree to the suggestion.
PSM and Pakatan - the real issues
Posted: 11 Jun 2013 10:08 PM PDT
The seat negotiations never happened the way Terence has said. PSM did not set any condition for our support for Pakatan. We in fact said that if Pakatan stands in the four seats we are contesting then we will still support Pakatan in all the other seats Pakatan is contesting in the country. We never at any time threatened Pakatan though many felt PSM was bullied by Pakatan.
S ARUTCHELVAN, Malaysiakini
Let me comment on the article 'Best for PSM to go it alone' on June 11 in Malaysiakini written by the predictable Parti Keadilan Rakyat (PKR) apologist Terence Netto.

Every time when it seems that PKR is losing the moral argument and this time, it was the news that Pakatan has decided to reject Parti Sosialis Malaysia's (PSM) application to join Pakatan, one can expect an article from Terence to paint a different picture and to divert from the real issues at hand.

Some time back, it was Terence who wrote that PSM must merge with PKR because PSM is a party with principled people, whereby PKR Indians lack that discipline and principles.

On the question whether PSM should go it alone or not is a question that PSM will have to discuss in the coming party congress at the end of this month.

I will not preempt that decision with my views today. PSM's main objective in participating in the recent election was to work with Pakatan to end BN rule. This was the general feeling on the ground.

1. It was because of this that PSM only stood in four seats. PSM stood in 2004, 2008 and 2013 also in only four seats. Therefore a situation that PSM is asking for additional seats from anyone this time does not exist.

PSM has been working with opposition parties since the 1999 election when we stood under the DAP logo. Therefore working together with the opposition has not been a problem. In 2004 and 2008, we were assured that once we got our own party registration, then we can stand under our own logo.

2. It was because of this that in 2013, we wanted to stand under our own logo and that was the party's congress decision.
Nevertheless we agreed to stand in all seats under the Pakatan parties' logos after our discussion with opposition leader Anwar Ibrahim in April this year.

The negotiations with Pakatan as preferred by Pakatan was that we discuss with DAP on Jelapang and the rest with PKR. There was no situation where we were given the choice to discuss all seats as between PSM and Pakatan.

This is a false argument put forward by Terence which did not exist. Negotiations with Pakatan were done with individual parties and not collectively as preferred by Pakatan.

3. With PKR, they wanted us to stand for all the three seats under their logo. We agreed after getting an approval from our members but yet at Semenyih, we were three-cornered by PKR and Kota Damansara by PAS.
Who violated the terms? In both these seats, PKR has never stood before using their own candidates. In Semenyih, because PKR leaders could not convince PKR deputy president Azmin Ali, some of their leaders agreed that we stand under PSM.

4. PSM chairperson Dr Nasir Hashim would have definitely won in Kota Damansara if there was no three-corner fight. Once again Terence ignored this fact and states that only Dr Jeyakumar Devaraj was a viable candidate. Even Dr Jeyakumar would have lost if there was a three-corner contest in Sg Siput.

5. PSM was the first party to accept defeat and we acknowledge that we lost because the general sentiment was to 'Ubah' and 'Ini kalilah' and people voted for any party standing under the Pakatan banner.

We believe and we maintain that we would have still won even if we stood under our own logo as long there was a one-to-one fight. This hypothesis was never tested.

Anyway if there was a three-cornered fight, then people would choose between Pakatan and BN. Having said that, I would not say that I lost in vain as said by Terence.

In fact, if we leave aside straight fights and votes garnered by Pakatan and BN, then PSM and I (Semenyih) got the highest votes in the country for a third candidate. I guess that is an achievement for a new party.

6. As for Jelapang, PSM wanted an independent NGO panel to choose the rightful candidate and we agreed to adhere by this committee's decision. Sadly, DAP did not agree to be evaluated by an independent NGO grouping made up of individuals from Bersih, Aliran, ABU and Suaram.

Therefore that seat also resulted in a three-corner fight but again we agreed we lost because of the national 'Ubah' sentiment.

7. The seat negotiations never happened the way Terence has said. PSM did not set any condition for our support for Pakatan. We in fact said that if Pakatan stands in the four seats we are contesting then we will still support Pakatan in all the other seats Pakatan is contesting in the country. We never at any time threatened Pakatan though many felt PSM was bullied by Pakatan.

8. On the question of joining Pakatan. PSM had always wanted to be a Pakatan-friendly party and have a working relationship with Pakatan, but not join Pakatan.

That was the stand taken since 2008 after Pakatan was formed. In 2012, there was constant pressure from Pakatan members that PSM should join them. Many Pakatan leaders also openly asked PSM to join them and if we do not join, then it is seems as if PSM is not sincere.

PSM then took this up in our party congress in 2012 where the congress agreed to adhere to general sentiment and join Pakatan with the aim of toppling BN. After we applied, it seems now that Pakatan was dragging their feet.

Now, how can we be accused of being demanding or hard up to join Pakatan?

9. Now let me come to the question whether DAP national chairperson Karpal Singh was out of the loop. The same day this article appeared in the English section, the Malay section of Malaysiakini carried a similar story on PSM being rejected by Pakatan.

In that Malay edition, it reported that Ahmad Shambrimi who is secretary of the Pakatan secretariat, said that Pakatan has yet to decide on this and he said that Saifuddin was mistaken. He also said it might be discussed in the upcoming meeting next month. To quote:

Laporan sama turut memetik kenyataan setiausaha eksekutif Pakatan, Ahmad Shabrimi Sidek, bahawa gabungan itu "masih belum membuat keputusan" berhubung permohonan PSM.

Menurutnya, Pakatan mungkin akan membincangkan tentang perkara itu dalam mesyuarat presiden bulan depan.

Ahmad Shabrimi juga berkata, Setiausaha Agung PKR, Datuk Saifuddin Nasution dalam kenyataannya Ahad lalu mungkin tersilap dan salah faham memandangkan terdapat banyak mesyuarat yang dilakukan sebelum pilihan raya).

PSM hopes Pakatan will be able to overcome their confusion and let us know what the situation is through a letter and not media statements.

10. I think in that same Malay article, the most honest opinion was from Khalid Samad who said that most likely PSM was not accepted because all the three parties want to contest all the seats.
I feel this is the true reason and every other argument such as the logo, socialism, etc, were not the actual issues.

Terence keep repeating how small and insignificant is PSM in Malaysian politics and how much we must build the party.
It amuses me that such a small, insignificant, mosquito party like PSM seems to be bothering Terence "so much" that he must write something about us and it takes such a long time for an established party to reject the PSM application.

I finally end with the statement made by Nasir that if we don't join Pakatan, it would not be the end of our world. Surprisingly, more people have decided to join PSM after the election and that is very encouraging.
We intend to work harder and we thank the many who support us and keep our struggle going.

As for Terence, one has to watch the funeral of Hugo Chavez and compare it with the funeral of Margaret Thatcher to understand who won the hearts of the masses.

But sadly, if one's head is filled with right-wing neo-colonial s**t, then perhaps there is nothing much one can do.
Guan Eng: More Malaysians should be like Nazir
Posted: 11 Jun 2013 09:22 PM PDT
Opalyn Mok, TMI
Penang Chief Minister Lim Guan Eng today commended Datuk Seri Nazir Razak for his outspokenness, even as the CIMB Group boss continues to come under attack for defending AirAsia X CEO Azran Osman Rani for the same trait.
Lim urged Malaysians to emulate Nazir in speaking their minds despite the risk of backlash.
"I hope his brother (Prime Minister Datuk Seri Najib Razak) can be just as brave as him," he said while condemning a news article in Utusan Malaysia that had labelled Nazir as "anti-Malay" for his praise of Azran.
Azran had criticised Utusan Malaysia for an inflammatory headline, "Apa lagi Cina mau?", which it ran immediately after the Election 2013. This led to the newspaper to take aim at him and proclaim a boycott against advertising from the airline that he helms.
On Monday, Nazir defended Azran for his forthright attitude, saying that this is the "mark of a leader", leading to attacks against the banker.
Lim also accused Utusan Malaysia today of turning Malaysians on one another through what he called racially-toned articles.
"Malaysians do not want to be enemies with each other so I hope more Malaysians will be like Nazir," the DAP secretary-general said in a press conference at his office this afternoon.
Malay-Muslim groups have criticised both Nazir and Azran for their views, branding both of them as "anti-Malay" and for forgetting "their roots".
Yesterday, the Muslim Consumer Association of Malaysia had in a statement reminded Nazir and Azran of their roots and told them not to be arrogant because of their wealth, position and property.
In a blog post reproduced by Umno-owned Utusan Malaysia today, former information minister Tan Sri Zainuddin Maidin accused Nazri of plunging brother Najib and Umno deeper into a post-polls "crisis of confidence" by coming to Azran's defence.
He said Nazir, the CEO of CIMB Group and the younger brother to Prime Minister Najib, had likely thought that Barisan Nasional (BN) would recapture some of lost support from the Chinese had Utusan Malaysia not targeted the community.
MCA slams Malay group for vernacular schools shut-down call
Posted: 11 Jun 2013 09:15 PM PDT
Syed Jaymal Zahiid, TMI
The MCA has blasted the Malay Muslim Consumer Association (MMCA) for calling on the government to shut down vernacular schools and implement a single stream education system as extremist and inflammatory.
Party Youth chief Datuk Wee Ka Siong (picture) said today the demand, which was reported by Umno-owned Malay daily Utusan Malaysia yesterday, had slighted the emotions of Chinese voters and could undermine racial harmony, adding that the party will be lodging a police report on the matter.
"The call by the Malay-Muslim Consumer Association for a single stream education system is extremist and inflammatory in nature.
"MCA Youth will not tolerate this and will lodge a police report against them as their remarks could undermine racial harmony," Wee said in a statement.
MMCA chief Datuk Nadzim Johan, with the support of 130 other Malay-rights NGOs, was reported to have pushed for a government review on its vernacular education policy.
Apart from calling vernacular schools a stumbling block to national unity, Nadzim appeared to have accused them of stoking anti-government sentiments among its students.
"What is happening in some private vernacular schools is the students are not only learning through their mother tongue, they are also taught of the history of other countries," he was quoted as saying.
Wee slammed Nadzim's argument as shallow and accused him of trying to pin the blame the country's racial problems on "mother tongue" education.
"It is regretful that there are still a handful of people who are still calling for the abolition of mother-tongue education and bringing up the issue of a single stream education system, as they believe that national unity can be achieved if everyone learns in the same language.
"This shallow-minded thinking of theirs is wrong and they are only attempting to pin the blame on mother tongue education," he said.
Wee, who is Ayer Putih MP, added such accusations are unfair to Malaysians of all races and argued that as long as the government continues to implement fair policies and measures, voters irrespective of race will continue to support the government.
"This will then lead to national unity," stressed the former deputy education minister.
Only High Court can decide on by-election, says EC
Posted: 11 Jun 2013 09:10 PM PDT
(Bernama) - Only the High Court can decide on by-elections in relation to the 13th General Election, said Election Commission (EC) chairman Tan Sri Abdul Aziz Mohd Yusof.
"The process does not just end at the High Court, however, as the final say is with the Federal Court," he said after an interview on the Nasional FM radio station at Angkasapuri here today.
He said the EC would only comply with a High Court or Federal Court order to annul a parliamentary or state seat and to hold a by-election.
"Meanwhile, the EC cannot just declare a by-election on the urging of certain parties," he said.
Furthermore, the EC has yet to determine the number of election petitions filed so far, he added.
"As of late yesterday evening the EC has not received a single petition, despite media reports saying a number of them had been filed," he said.
Home minister faces two election petitions
Posted: 11 Jun 2013 08:57 PM PDT
Ahmad Zahid Hamidi has been accused of buying votes with cash and rice.
Anisah Shukry, FMT
Home Minister Ahmad Zahid Hamidi is facing two separate election petitions against him for alleged bribery, overspending and illegal employment while campaigning for the Bagan Datok parliamentary seat.
The petitions, filed yesterday by Perak PKR leader Madhi Hasan and Azmi Sulaiman at the Ipoh High Court, accuse him of bribing voters with cash and rice; spending more than the maximum RM200,000 allocated under the Election Offences Act 1954 for campaigning; and of illegally employing individuals to campaign for him.
According to the petitions, Hutang Melintang state assemblyman R Supramaniam had handed out five bags of rice weighing 1kg each and RM100 to every audience member holding coupons at a Majlis Mesra Rakyat event on April 19, 2013.
The Hutang Melitang state seat falls under the Bagan Datuk constituency.
In a video screened to the media, allegedly taken by an audience member, Zahid could be seen asking the crowd if they wished to become a BN campaign worker, to which they unanimously cried "yes".
"Barisan Nasional voters, Barisan Nasional campaign workers, we must go early (to vote). Aunties, sisters, cook your rice early…you need not purchase any rice, Barisan Nasional has provided us with rice because we are officers," said Ahmad Zahid, in the video.
Commenting on this, lawyer Edmund Bon, who is representing Madhi, said: "In his speech, although Ahmad Zahid supposedly said that this event was about appointing BN campaign workers, what he did was actually bribery and violates the law."
"There were about 1,000 audience members, which means for that event alone, he spent up to RM100,000 and gave out 5,000 bags of rice. This is bribery, and it is enough to set aside the election results," he added.
Meanwhile, in a separate video uploaded onto Ahmad Zahid's personal YouTube account, the home minister could be seen claiming he had 24,000 BN campaign workers at his disposal.
Adzmi's lawyer, Sin Yew, said this was a violation of Section 21 of the Election Offences Act, which deems the employments of individuals other than one election agent, one polling agent and "a reasonable number of clerks and messengers" for the purpose of campaigning to be illegal.
He also surmised that Ahmad Zahid had appointed the 24,000 officers with tactics similar to the ones depicted in the first video – through cash and rice.
"So if he has 24,000 officers, and he has given out RM100 to each one, that means he has spent RM2.4 million, when the maximum allowed for campaigning is RM200,000. We are saying that this is an illegal practice," he added.
Posted: 11 Jun 2013 07:55 PM PDT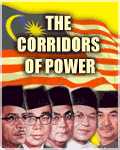 The whacking of Najib's brother is the beginning of an onslaught that we are going to see against Najib. And do not clap and cheer too early. If Najib does fall, and unless someone from Pakatan Rakyat takes over, you may not like the alternative to Najib. You may, not long after that, be reminiscing about the 'good old days' when Najib was Prime Minister.
THE CORRIDORS OF POWER
Raja Petra Kamarudin
You should first read this article by Clive Kessler: GE13: What happened? And what now? (Part 1). I find this analysis not only spot on but very interesting by virtue of the fact that I have said the same thing many times prior to the 5th May 2013 general election. And I said this before and not after the general election.
In fact, my two-hour talk in Cambridge earlier this year was about just that: 'the three Rs' -- Race, Religion and Royalty. I explained what would happen in the general election, as what Clive Kessler talked about in his article. I said that most of the Chinese would vote opposition while the majority of the Malays would vote government. And this would only make racial politics even worse than it already is.
Another interesting news item is: Najib's brother accused of undermining Umno by backing AirAsia X CEO. And I find this also interesting because about two years ago I held a closed-door 'briefing' for some of the members of Friends of Pakatan Rakyat in London to explain why it may not be in the best interest of the nation to get rid of Najib Tun Razak. (But I will talk more about that later).
I have always considered myself a libertarian. My tutor, however, after three months of me submitting my course work and essays, labelled me a relativist. Can I be a relativist-libertarian? If there is no such classification maybe it is time we invented one. But what does a relativist-libertarian actually mean (if there is such a thing)?
I suppose I could sum it up as meaning someone who looks at things in relation to or in comparison to something else and someone who is liberal enough to defend your right to be different even if I do not agree with your stand.
For example I am a royalist and I believe in the monarchy system (or at least in a constitutional monarchy system) but I respect your right to espouse the virtues of a republic without considering you a traitor or accusing you of sedition. But I do not consider it your right to ask that the monarchs be ousted and be put to death. That is sedition. That is a breach of the Federal Constitution of Malaysia and are we not the ones who is asking the government to respect the Constitution?
Another example. I am not a lesbian (hell, I am not even a woman) but I see no wrong if you want to be gay. That is your democratic right and part of your fundamental liberty.
I believe in non-race-base political parties (as opposed to a 'multi-racial' party like what most Malaysians talk about -- which is still racial in that sense but only that it is multi-racial) but I believe it is the democratic right of Malaysians to have race-base parties like Umno, MCA and MIC (or religion-base parties like PAS).
Let me put it another way. It is your democratic right to be a racist. No one can and should take this right away from you. For that matter, you can even hate dogs, cats, pigs, or whatever, as well. That, too, is your democratic right. But you do not have the right to utter racial slurs. That is a crime -- as you do not the right to kick or whip dogs, cats or pigs just because you hate them (which is cruelty to animals).
Am I defending racism? No! I am defending your right to be a racist. Is it not a Christian virtue to hate the sin but love the sinner (or something like that)? Hence hate racism but respect the right of someone to be a racist just as long as that person does not utter a racial slur. Only then do we whack them kau-kau.
Does this sound confusing? It should not if you can look at things from more than one perspective.
Anyway, back to the closed-door 'briefing' that I gave some of the members of Friends of Pakatan Rakyat in London, which I spoke about earlier. Most people look at things from only one perspective. And this perspective is: should Barisan Nasional or Pakatan Rakyat be the government? Or, should Najib Tun Razak or Anwar Ibrahim be the Prime Minister?
If you look at it from just one perspective this is how you would look at things. BN or PR? Najib or Anwar?
But that is merely 'Plan A'. Should we not also have a 'Plan B' in case 'Plan A' fails? This was the gist of my London briefing to Friends of Pakatan Rakyat. 'Plan A' is ideal. We should aim for 'Plan A'. But we should also have a 'Plan B' in case.
And 'Plan B' here would be in the event that Pakatan Rakyat fails to take over and Barisan Nasional retains the government, then what type of government do we want and who do we want heading that government? And when we talk about Barisan Nasional we are invariably talking about Umno because Umno is going to most likely emerge dominant since the Chinese are expected to swing to the opposition almost en bloc.
Hence, if Pakatan Rakyat cannot take over and Anwar Ibrahim cannot become Prime Minister, then, like it or not, we shall be lumbered with someone from Umno as Prime Minister.
The question is: who from Umno should be the Prime Minister? Najib has baggage, granted, but then who from Umno does not have baggage -- Altantuya Shaariibuu and the Scorpene submarines notwithstanding? As a relativist cum libertarian (or relativist-libertarian) I would, as most Pakatan Rakyat people are fond of saying, look at the lesser of the evils.
Let me put it this way. Barisan Nasional is the government. We have no choice about that. Umno is the dominant partner in the government. We have no choice about that either. But this does not mean Najib must be the Prime Minister. Fortunately, we do have a choice to address that issue (or rather Umno is the one with the choice).
But then what are our priorities? If it is good governance, transparency, accountability, eradication of abuse of power/corruption, and so on, then it does not matter who from Umno becomes Prime Minister because none of that will be achieved under Umno. But if it is to eliminate racism then it will make a difference as to who becomes the Prime Minister.
Okay, back to the news item 'Najib's brother accused of undermining Umno by backing AirAsia X CEO'. It is clear that the hawks in Umno want to move more to the right (if I may be permitted to call it that although 'right' may not quite be the right classification to use). And Najib is an obstacle to this move (see how they attacked Najib's brother when he attacked racism). Hence there is going to be a move to oust Najib so that Umno can be more radical and Malay-centric (what I referred to as moving to the right).
Hence, as I said, ideally Pakatan Rakyat should take over. But if that cannot happen and if we have to settle for an Umno-dominated Barisan Nasional for another five years, then it is crucial for the nation (in particular for libertarians like me) that we also become relativists.
Najib is not my best choice. But if we have to settle for Umno then let us have a Prime Minister who is at least attempting to bring Umno from the right to the centre. And a centrist Umno is best for the nation compared to a Malay-centric Umno.
Yes, maybe I am not only a libertarian and relativist. Maybe I am a pragmatist as well. I suppose that is why the Malays preferred the British Colonialists instead of the Japanese Colonialists. Merdeka is better. But if we needed to be colonised then better we have the British than the Japanese, the lesser of the two evils.
The whacking of Najib's brother is the beginning of an onslaught that we are going to see against Najib. And do not clap and cheer too early. If Najib does fall, and unless someone from Pakatan Rakyat takes over, you may not like the alternative to Najib. You may, not long after that, be reminiscing about the 'good old days' when Najib was Prime Minister.
And if you had attended the briefing that Khir Toyo organised in Petaling Jaya -- where Dr Mahathir spoke -- soon after the 2008 general election, you will understand what I am talking about. What was discussed five years ago in 2008 is finally being implemented.
Islam and the Misuses of Ecstasy
Posted: 11 Jun 2013 07:09 PM PDT
Most secular people cannot begin to imagine what a (truly) devout Muslim feels. They are blind to the range of experiences that would cause an otherwise intelligent and psychologically healthy person to say, "I will happily die for this." Unless you have tasted religious ecstasy, you cannot understand the danger of its being pointed in the wrong direction.
Sam Harris
I have long struggled to understand how smart, well-educated liberals can fail to perceive the unique dangers of Islam. In The End of Faith, I argued that such people don't know what it's like to really believe in God or Paradise—and hence imagine that no one else actually does. The symptoms of this blindness can be quite shocking. For instance, I once ran into the anthropologist Scott Atran after he had delivered one of his preening and delusional lectures on the origins of jihadist terrorism. According to Atran, people who decapitate journalists, filmmakers, and aid workers to cries of "Alahu akbar!" or blow themselves up in crowds of innocents are led to misbehave this way not because of their deeply held beliefs about jihad and martyrdom but because of their experience of male bonding in soccer clubs and barbershops. (Really.) So I asked Atran directly:
"Are you saying that no Muslim suicide bomber has ever blown himself up with the expectation of getting into Paradise?"
"Yes," he said, "that's what I'm saying. No one believes in Paradise."
At a moment like this, it is impossible to know whether one is in the presence of mental illness or a terminal case of intellectual dishonesty. Atran's belief—apparently shared by many people—is so at odds with what can be reasonably understood from the statements and actions of jihadists that it admits of no response. The notion that no one believes in Paradise is far crazier than a belief in Paradise.
But there are deeper ironies to be found here. Whenever I criticize Islam, I am attacked for my purported failure to empathize with Muslims throughout the world—both the peaceful billion, who are blameless, and the radicals, whose legitimate political grievances and social ties cause them to act out in regrettable ways. Consider this standard calumny from Glenn Greenwald:
How anyone can read any of these passages and object to claims that Harris' worldview is grounded in deep anti-Muslim animus is staggering. He is at least as tribal, jingoistic, and provincial as those he condemns for those human failings, as he constantly hails the nobility of his side while demeaning those Others.
The irony is that it is the secular liberals like Greenwald who are lacking in empathy. As I have pointed out many times before, they fail to empathize with the primary victims of Islam—the millions of Muslim women, freethinkers, homosexuals, and apostates who suffer most under the taboos and delusions of this faith. But secular liberals also fail to understand and empathize with the devout. 
Let us see where the path of empathy actually leads…
First, by way of putting my own empathy on my sleeve, let me say a few things that will most likely surprise many of my readers. Despite my antipathy for the doctrine of Islam, I think the Muslim call to prayer is one of the most beautiful sounds on earth. Take a moment to listen: 
Read more at: http://www.samharris.org/blog/item/islam-and-the-misuses-of-ecstasy 
In the Malay Press: Zam says Utusan's racism is subjective
Posted: 11 Jun 2013 06:55 PM PDT
(fz.com) - Former Information Minister Tan Sri Zainuddin Maidin has defended 
Utusan Malaysia
, saying the allegations that the Malay daily is racist is subjective depending on the reader's education background.
Zainuddin was commenting on CIMB Group CEO Datuk Seri Nazir Razak's description of the frank views against Utusan expressed by AirAsia X chief executive Azran Osman Rani as "the hallmark of a great leader."
Azran and the Umno-owned daily have been embroiled in a war of words after he tweeted that the paper's articles such as 'Apa lagi Cina mahu' (What more do Chinese want) as "racist" and suggested that AirAsia X should not place advertisements in the daily.
"I do not know what is meant by Nazir in praising Azran's forthright attitude. Was it due to his assumption that Utusan is a racist paper because it published 'Apa lagi Cina mahu' or his threat to pull back AirAsia's ads from Utusan.
"For me the assumption that Utusan is racist is subjective. It depends on one's way of thinking and also his educational background and it is his right," he said in his weekly column in Utusan.
Zainuddin criticised Azran's intolerant attitude and said it was not appropriate for him to suggest the pull back of ads because he does not agree with the newspaper's stance.
"Is this the attitude of an educated man who believes in freedom, democracy, openness and globalisation. Is this not a misuse of power or action which is not rational?
"In my view, if Nazir considers Azran a great leader for his actions, then it means that he has given his blessings for anarchist practices of CEO or chief executives in corporate bodies and big business," he said.
He pointed out that corporate giants and large corporations are more powerful than Western governments, threatening press freedom and manipulating editorial content with their financial power.
He said the power of corporations are not seen by many but instead the public only see the government using its authority to curb press freedom especially newspapers.
"Utusan knows a lot of negative things about AirAsia and has concealed them as have other newspapers due to monetary interests and ads, but apparently this is not enough for Azran.

Read more at: http://www.fz.com/content/malay-press-zam-says-utusans-racism-subjective#ixzz2VzihTkID
Are our cops getting enough training?
Posted: 11 Jun 2013 06:52 PM PDT
N. Shashi Kala, fz.com 
THE recent spate of custodial deaths highlights a longstanding issue of poor police investigation skills. Going by court proceedings and news reports, our cops appear to be too reliant on witnesses to come forward or for tip-offs for leads. 
The kind of forensic investigations as seen in crime shows such as CSI, where a piece of gum from a shoe can – via super-duper, super-fast trace analysis – lead the crime lab to the perpetrator, are unheard of here. (Crime show producers take liberties to tell their story, resulting in compressed timeline for tests, and computer software that borders on genius – but the underlying science is already in use.)
In fact, DNA analysis is actually in its infancy here, with a lot of the forensic testing sent to labs overseas.
And when evidence is present, in some cases, they are poorly recorded and preserved – remember Anwar's Sodomy II trial? And the chain of evidence – crucial to ensure there is no tampering – sometimes not adhered to (who can forget how 40kg of drugs that were part of a 700kg drug haul were discovered to have gone missing during a trial, leading to the suspect being acquitted by the Kuantan high court).
There have also been cases of judges admonishing the DPP and the investigation team for shoddy work.
This worries me. Are police personnel not getting the training they need to do their jobs effectively? Or is it that they are just unaware of how important it is to follow police and forensic protocol, to ensure that investigations into a case are airtight before it goes to court.
Nothing says "waste of public money" more than having cases thrown out due to slip shod investigation by the police. 
I also wonder whether this lack of training is also partly responsible for the custodial deaths in lock-ups.
Are cops resorting to beating up suspects, even torturing them, in order to get them to confess their crimes, or finger someone else at least, because this is the quickest, and perhaps only way how they know to get leads?
Read more at: http://www.fz.com/content/are-our-cops-getting-enough-training#ixzz2Vzhohnu1 
Haram is haram (UPDATED with Chinese translation)
Posted: 11 Jun 2013 06:19 PM PDT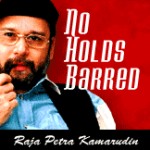 The fruit of a poisonous tree is poisonous. There are no two ways about it. The opposition will sound more credible if it were to announce that it is boycotting the salaries and allowances for all Members of Parliament and State Assemblypersons since it considers the recent general election as illegitimate and the government as equally illegitimate.
NO HOLDS BARRED
Raja Petra Kamarudin
PKR to decide tonight on boycott of swearing-in of MPs
(ABN News) - PKR will decide tonight whether its Members of Parliament should boycott the swearing-in ceremony when the new session of Parliament begins on June 24.
The political bureau will discuss the move tonight, PKR strategic director Rafizi Ramli told a press conference today.
***********************************
Boycotting the Parliament briefing session or the swearing-in ceremony or even the Parliament sittings is one thing. What they should do, and which is more important, is that they should boycott the salary and allowances that are being paid to the Members of Parliament, which comes to a hell a lot of money.
This is not just about the money, of course. This is about the principle of the matter. Since you regard the recent general election as an illegitimate general election and the 222 Members of Parliament (plus the 505 State Assemblypersons) as being illegitimately elected into office, then the salaries and allowances would be equally illegal.
Hence, on point of principle, the salaries and allowances should be rejected until the legitimacy of the general election plus the legitimacy of Parliament and the State Assemblies are resolved by the election courts.
This is more so for the Muslim Members of Parliament and State Assemblypersons. It boils down to proper Islamic teachings and principles. The product or result of something haram is haram. For example liquor and gambling are haram. So the income from such enterprises is haram. And by that same token, if the appointment is haram, then the income from that appointment is also haram.
That is if you want to be proper Muslims and not just talk about Islam without meaning a single word of what you say.
We must remember that Anwar Ibrahim is going all over Malaysia saying that the opposition does not recognise the recent general election. He wants the recent general election declared null and void. In short, the present government (and 'government' here means all 222 Members of Parliament and 505 State Assemblypersons and not the administration, which comprises of the civil service) is haram. Hence everything attached to it, the salaries and allowances as well, are haram.
The fruit of a poisonous tree is poisonous. There are no two ways about it. The opposition will sound more credible if it were to announce that it is boycotting the salaries and allowances for all Members of Parliament and State Assemblypersons since it considers the recent general election as illegitimate and the government as equally illegitimate.
To accept the salaries and allowances would mean you accept the election result and consider yourself properly and duly elected into office. This would appear inconsistent with your stand of not recognising and accepting the general election.
                                                             *********************************** 
不合法的就是不合法的 
對源自一棵毒樹的果實來講,它自己本身也是有毒的;這是毋庸置疑的。既然反對黨都認爲此次大選是不合法的(進而他們也認爲此屆政府也是不合法的)話,如果他們能宣佈杯葛收受給與他們黨内囯州議員的薪金與津貼,他們的信譽肯定會變得更好。
公正黨今晚決定是否要杯葛國會議員宣誓就職禮
(ABN新聞) – 公正黨將會于今晚決定其中選的國會議員是否會杯葛于6月24日舉行的宣誓就職典禮。

                                                     ********************************
杯葛國會宣誓就職典禮/簡報會議/座位分配是一回事。他們應該做的,而且更爲重要的,是杯葛接受國會議員的薪金與津貼;我們現在所談及的是一筆很大的數目呢。
當然,這並不只是牽涉到金錢而以,我們在此談及的是原則。既然你們都認爲此屆大選是不合法的和那222位國會議員(再加上505位州議員)是通過不合法的渠道中選的,那麽這些薪金與津貼也鐵定是不合法的。
所以說,他們應該拒絕收取這些薪金與津貼,直到大選結果和囯/州會的合法性被選舉法庭承認爲止。
這對信奉回教的囯州議員來講尤其重要,這和伊斯蘭教義和原則是有很大關聯的。那些原自不合法的活動的產品/結果一樣也是不合法的。給你個例子,酒類和賭博是不合法的,所以從這些東西衍生出來的收益也是不合法的。運用同樣的道理,如果說這次囯州議員是通過不合法的管道被任命的,那隨之而來的收入也是不合法的。
當然,這是一個真正穆斯林的做法,而不是那些只會空談不會實踐的穆斯林的做法。
我們必須記得安華他是全國跑透透來向大家表明反對黨是不承認此次大選的結果的;他要此次大選被宣佈無效。簡短一點來講,現任政府(這裡的政府指的是那222名國會議員與505名州會議員,而不是管理行政人員如公務員等)是不合法的,所以任何跟它扯上關係的(包括薪金與津貼)也都是不合法的。
對源自一棵毒樹的果實來講,它自己本身也是有毒的;這是毋庸置疑的。既然反對黨都認爲此次大選是不合法的(進而他們也認爲此屆政府也是不合法的)話,如果他們能宣佈杯葛收受給與他們黨内囯州議員的薪金與津貼,他們的信譽肯定會變得更好。
儅你接受薪金與津貼時你其實已間接地接受了此屆大選的結果。這和你表明不接受大選結果的立場是很自相矛盾的。
Woman sought over slur on Agong to turn self in, police say
Posted: 11 Jun 2013 05:02 PM PDT
(BERNAMA) - An individual wanted by police on suspicion of insulting the Yang di-Pertuan Agong Tuanku Abdul Halim Mu'adzam Shah, will surrender herself on Saturday upon returning from abroad.
Kuala Lumpur CID deputy chief ACP Abdul Aziz Zakaria said police investigation found the suspect will give her statement to the police upon her arrival home.
The case was investigated under Section 4(1) of the Seditions Act 1948, he told a press conference at the Kuala Lumpur Contingent Police Headquarters, here today.
On June 1, a Facebook user by the name of Melissa Gooi (PICTURE) was alleged to have issued statements that insulted the speech of Tuanku Abdul Halim in conjunction with his birthday. These later received responses from other Facebook users that were also alleged to insults to the Agong.
Following the comments in Facebook, police received 35 reports from numerous groups including non-government organisations, which wanted stern actions to be taken against the owner of the Facebook account and her friends.
Rafizi: Pakatan adamant on Padang Merbok for June 22 rally
Posted: 11 Jun 2013 04:58 PM PDT
Boo Su-Lyn, TMI
Pakatan Rakyat's (PR) "Black 505" rally will proceed at Padang Merbok here on June 22, despite the Olympic Council of Malaysia's (OCM) insistence that it needed the field then for an event the day after, PKR's Rafizi Ramli said today.
The PKR strategy director pointed out that the Kuala Lumpur City Hall (DBKL) had informed PR that Padang Merbok was only booked from 6pm onwards on June 22, contrary to OCM's statement yesterday that logistics preparation for the June 23 McDonald's Olympic Run would start on June 21.
"DBKL told us at the beginning that we can only book up to 6pm because after that, another event will be held at Padang Merbok the next day," Rafizi told The Malaysian Insider today.
"We can sit down with the Olympic Council to discuss what kind of arrangement is necessary to allow both to proceed smoothly," he added.
OCM honorary secretary Datuk Sieh Kok Chi said yesterday that preparation for the Olympic Run in the city centre would start on June 21 after 3pm and June 22 after 6pm.
He noted that runners will pass by Padang Merbok, although the run will be flagged off from the iconic Dataran Merdeka here on June 23.
Sieh said that the Olympic Run ― which has been held annually on June 23 since 1994 in celebration of Olympic Day ― would involve 15,000 runners and that the venue was booked at the end of last year.
KL Mayor Datuk Ahmad Phesal Talib urged PR last Monday to select another venue for the rally against electoral fraud, preferably a closed-door area such as a stadium, saying the field would be needed for "logistic preparations" for OCM's June 23 event.
The Malaysian Insider to lose many key staff to rival
Posted: 11 Jun 2013 04:12 PM PDT
(fz.com) - Staff of The Malaysian Insider (TMI) are walking out on the five-year-old news website to start a new company that will run the rival web portal of The Malay Mail newspaper.
The brother and sister team of Leslie Lau and Joan Lau will lead the team of 30 who will leave
TMI
for Trinity Diligence Sdn Bhd, which has been contracted to manage
www.themalaymailonline.com
.
Interestingly, The Malay Mail newspaper has a content sharing agreement with another news portal MalaysiaKini.
"The print team and online team (of The Malay Mail) will be managed separately and the Insider team coming over will have no impact on the print partnership with MalaysiaKini," said a source familiar with what was happening.
Sources say the move, first reported by
www.fz.com
on April 23, was triggered by increasing differences between the
TMI
editorial team and its financiers on its editorial direction, especially during the run up to the May 5 General Election.
This, combined with very persistent wooing by the people behind The Malay Mail group, finally led to the collective decision to leave.
TMI was started in December 2007 by a group of businessmen and journalists close to then Prime Minister Tun Abdullah Ahmad Badawi as a counter balance against MalaysiaKini, which was deemed to be unfriendly to the Barisan Nasional (BN).
But after Abdullah stepped down in 2009, the group stopped the financing and the TMI top management, after talking to several people, eventually got funding with help from a 30-something Penang-born businessman with close ties to the current BN leadership.
The Malay Mail newspaper is privately controlled by Datuk Siew Ka Wei who, through his listed company Ancom Bhd, owns the Redberry Group which has in-store and outdoor advertising platforms.
Chan Thye Seng, the CEO and Managing Director of  general insurer Pacific & Orient Bhd, which has an 18% stake in Ancom, is believed to have been the person who negotiated with the TMI team to cross over.
The deal was sealed after months of discussions and only after it was agreed that instead of being employees of The Malay Mail, the TMI team will form a new company to run the website. The Laus will be the main shareholders of Trinity.
When contacted, Chan said: "I have no comments to give you."
Since buying The Malay Mail four-years-ago, Siew has changed its management team and business model a few times, including from being a free to a paid newspaper. Among those who now work for him are media industry veterans  Lee Yew Meng, one time head of advertising sales at The Star, and Rajjish Verron, who was formerly with MBf Cards.
Sources say Siew has also just signed on the Executive Editor of The Star, Datuk Wong Sai Wan, to be Director of Special Projects for The Redberry Group. Several months back, another senior newsman, Datuk Syed Nadzri Syed Harun joined from The News Straits Times Press.
"He has some heavyweights batting for him. But he has to get them to bat in sync instead of taking swings in different directions," says one media observer.
Industry analysts say the media landscape is heading for interesting times with re-alignments and businessmen sinking more money into it, despite the stiff competition and challenges facing the industry.
A new player, HCK Media Sdn Bhd owned by former Star Publications Executive Deputy Chairman Tan Sri Clement Hii, is expected to start a news portal call
www.theantdaily.com
very soon as well as a weekly lifestyle magazine.
Jakim looking out for posts insulting Islam
Posted: 11 Jun 2013 04:08 PM PDT
(NST) - The Islamic Development Department is working closely with the Malaysian Communications and Multimedia Commission, the Home Ministry and Radio Televisyen Malaysia to monitor social media, including blogs and Facebook, for postings that insult Islam.
Minister in the Prime Minister's Department  Datuk Seri Jamil Khir Baharom said the team effort was to identify irresponsible parties out to disparage Islam and also disrupt the country's peace and harmony.
He pointed out that the insults hurled against the Yang di-Pertuan Agong and more recently, Prophet Muhammad, as acts that could not be tolerated.
"I see this as some sort of a plan by irresponsible parties and it is the duty of the government, including religious officers, to counter them.
"These parties are unhappy with the present situation where Muslims and non-Muslims live in harmony, so, they try to create tension so that things turn for the worse in this country," he said  after opening a meeting of   district religious administrative officers from across the country  here, yesterday.
Jamil Khir was commenting on the several police reports filed by non-governmental organisations that called on the authorities to investigate several blogs, which they claimed had insulted and defamed Prophet Muhammad.   
The minister said district religious officers should also play a more proactive role and act against those involved.
Many Netizens ignorant of the law, says blogger
Posted: 11 Jun 2013 04:03 PM PDT
(NST) - Netizens who post derogatory and seditious remarks on social media are oblivious to and ignorant of the country's cyber laws, said bloggers and analysts.
Blogger Datuk Ahirudin Attan said the majority of cases of people abusing social media involved those who were ignorant of the consequences and were oblivious to the laws governing the Internet.
"Netizens must understand that they are not operating in a vacuum. They can be sued for what they post on social media because there are laws enforced for cyber users," he said.
Ahirudin, who runs the "Rocky's Bru" blog, said many took the freedom they currently have on social media for granted by resorting to posting content that could harm the country and disrupt peace.
"The ignorance to check on the authenticity of information available on the Internet can be cited as one of the causes, as many of these postings can be misguiding."
Ahirudin added that educating the public from an early age was crucial and the government should strengthen the current campaigns like the "Click Wisely" campaign.
Another blogger, Y.L. Chong, who runs the "Desiderata2000" blog, said social media served as the only channel for Netizens to express their thoughts freely as many were under the impression that they were restricted from voicing out their thoughts publicly.
Chong, who lauded the government's plans to revamp cyber laws based on American, British and Australian models, said Netizens should practise self-regulation despite growing frustration among some quarters as cyber laws covered Internet abusers.
Counselling psychologist Charis Wong said posting allegedly seditious remarks on the Internet were not psychological issues but rather users voicing their frustrations over the recently concluded 13th General Election.
"If they don't have personal contact with the people they mentioned in their seditious remarks online, we can't label it as a psychological disorder," she said.
"Rather, these are people who are addicted to the social media and choose to vent their frustrations and anger."
She stressed that whatever their frustration, they should not cross the line of ethics when posting online.
The Communications and Multimedia Ministry on Sunday said it had identified two individuals who allegedly insulted Prophet Muhammad through their Facebook pages on Friday.
Its minister, Datuk Seri Ahmad Shabery Cheek, said their usernames were "Calvin Gani" and "Rakyat Anarki" on Facebook.
Bakri MP let off with stern warning over boycott mistake
Posted: 11 Jun 2013 03:58 PM PDT
Clara Chooi, TMI
DAP has let off Bakri MP Er Teck Hwa with a stern warning for breaching party discipline when he violated a boycott order by attending yesterday's parliamentary briefing.
In a statement here, party whip Anthony Loke said Er would not be referred to the DAP's disciplinary committee as he had admitted his mistake and apologised for it.
"This should be a lesson for Er and all DAP MPs to always act collectively and obey the decisions of the party's top leadership in carrying out their duties as DAP parliamentarians," he said.
Loke said the decision was made after he discussed the matter with DAP Opposition Leader Lim Kit Siang and a show cause letter was issued on Er.
He added that the party viewed the discipline breach as a serious matter.
Er raised eyebrows in Parliament yesterday when he was the sole MP from the 89-member opposition bloc to attend a scheduled briefing.
When approached by reporters, Er said he felt the briefing was important and that his decision to attend was of his own initiative.
"Briefing day is important, we want to see if there are new rules and so on," said Er, an MP well known among Parliament circles for his halting Bahasa Malaysia and persistence in the Dewan Rakyat.
In a press statement after causing an uproar for his attendance, Er apologised to his party for the mistake, explaining that he had missed the email instruction sent to all 38 DAP lawmakers last week as he had not gone through all correspondence in his email inbox.
"This is my mistake for not thoroughly going through all the messages and email for this specific order to boycott today's briefing and stirring up more controversy on [the] current political scenario.
"I would like to express my most sincere apologies for my inappropriate actions and humbly accept any dicispline action that might be taken against me," he said.
Time to give non-Malays bumiputra status: Tunku Aziz
Posted: 11 Jun 2013 03:47 PM PDT
(The Sun Daily) - Former DAP vice-chairman Tunku Abdul Aziz Ibrahim (pix) says it is time the Barisan Nasional government considered allowing non-Malays to enjoy bumiputra status and giving fair amount of aid to all races to promote national unity.
Discriminatory policies do not contribute to national unity, he noted, adding that all Malaysians born and bred in the country should enjoy bumiputra status.
Tunku Aziz said allowing non-Malays to enjoy bumiputra status will make some who are enjoying the status unhappy, but he felt this group should be prepared to sacrifice and share with others for the sake of the nation's future.
In an interview with China Press published today, he pointed out that Malays are not the only people facing poverty and as such, the government should assist the various ethnic groups through equitable policies.
"We should look at it in the interest of the majority of the people. For the good of the country, the government should let non-Malays enjoy bumiputra status too," he said.
Tunku Aziz also felt that the May 13 incident is part of history and should not be considered a taboo or used for finger-pointing purposes.
"We should not talk anymore about who instigated May 13 but to learn a lesson from it and to understand history."
He said the various races in the country still did not have a deep understanding of one another, adding that "we may not even know our own neighbours".
Posted: 11 Jun 2013 03:41 PM PDT
To earn the respect and trust of the people, the police should act as professional defenders of the law with the confidence to be monitored by an independent body.
There have been too many incidents recently, some more horrific than others, which raises the question as to whether our police understand that they are not above the law and are actually subject to it.
Azmi Sharom, The Star
ACCORDING to Section 3 of the Police Act, the Malaysian police are there for the "maintenance of law and order, the preservation of the peace and security of Malaysia, the prevention and detection of crime, the apprehension and prosecution of offenders and the collection of security intelligence".
There is nothing in the Act to suggest that the duties of the PDRM are listed in order of importance, but surely it was not chance that has "the maintenance of law and order" as first on the list.
It is only by upholding the law that the police obtain their moral authority to do what they do.
Policemen, both men and women are citizens like us, but they have powers beyond any one of us.
If I wandered around town carrying a gun, apprehending people, locking them up and interrogating them, then I am likely to get done in for possession of a dangerous weapon, kidnapping, false imprisonment and assault.
Not so our men and women in blue.
And the distinction between them and me is that they are authorised by the law to do what they are doing and they are, supposedly, bound by the rules of the law when they do these things.
If there is no respect for the law on their part, then there is absolutely no difference between them and any other ordinary gun-totting criminal or kidnapper.
All the duties that they have, as covered under the Police Act, therefore, must be carried out in accordance with the law.
We are not living in a cheap movie world where the cops have some sort of divine authority to do whatever they want to fight crime.
But sometimes one has to wonder whether the police themselves are actually aware and have knowledge of this.
There have been too many incidents recently, some more horrific than others, which raises the question as to whether our police understand that they are not above the law and are actually subject to it.
What makes it all the more frustrating is that there is no independent body such as the proposed In­de­pendent Police Complaints and Mis­conduct Commission (IPCMC) to help us answer these questions.
Sure, action has been taken against some police officers who are suspected of having broken the law and committed heinous acts.
As an example, the charging for murder of the three policemen in­volved in the Dhamendran death while in custody case.
However, this is merely a reaction to a single such incident when surely the sheer number of such cases proves that the problem is already systemic.
As the old saying goes "who wat­ches the watchmen?"
The need for an IPCMC is now so very urgent, not only to ensure the good behaviour of the errant individuals who are supposed to be the upholders of the law, but also to ensure that the police – men and women who do their jobs professionally and well are not tarred with the same brush.
We have reached a stage where if the police want the respect and trust of the people, then they have to stop being belligerent and defensive.
Instead of acting like lawless cowboys, they should act as professional defenders of the law and with confidence.
They must allow themselves to be monitored by an independent body.
As they are so fond of telling us, "If you have done nothing wrong, you have nothing to fear".
But apart from having a change in the system to make the police more accountable, there must also be a more wide spread change in the mind-set.
The law is meant to embody certain ideals of the society.
Ideals such as: a person is innocent until proven guilty; that there is a due process in order to avoid the wrong person being convicted; that there are certain civil liberties that citizens have so that they may live with dignity in peace and that everyone has the right to be free from fear (from criminals and from the authorities).
If the police do not respect these ideals, ideals which are from the society that they are meant to serve, then just what is it that they are doing their jobs for?
If it is only a crime-free society we want, we can always have the police armed to the teeth, going around as judge, jury and executioner, killing anyone they suspect as being a law breaker, but truly, is that the society we want to live in?
Is that the society our fellow citizens, the men and women of the PDRM, want to live in? I fervently hope not.
PKR should not boycott Parliament swearing-in, says its Wanita chief
Posted: 11 Jun 2013 03:35 PM PDT
(The Star) - PKR Wanita chief Zuraida Kamaruddin said that all Pakatan Rakyat MPs should not boycott the Parliament swearing-in ceremony.
"In my opinion, we should attend the swearing-in. It is only after we are sworn in as Members of Parliament that we can sit in the Dewan.
However, she was unrepentant over the boycott of the briefing session for MPs in Parliament on Tuesday.
"All of us in Pakatan already agreed not to attend the briefing.
"But the swearing-in is important to the constituents and those who voted for us to raise their concerns in Parliament," she said in a press conference here Wednesday.
PKR vice-president Tian Chua previously suggested that all Pakatan MPs boycott the ceremony, but the idea was shot down by both DAP and PAS.
All Pakatan MPs except one, Bakri MP Er Teck Hwa boycotted the briefing in Parliament in protest of the election results.
Meanwhile, DAP Whip and Seremban MP Loke Siew Fook said in a statement that MP for Bakri Er Teck Hwa was given a stern warning but would not be referred to the DAP disciplinary committee.
"Party leaders took a serious view of the matter and has issued a show cause letter to him on Tuesday to explain.
"Er has given a written explanation and apologised for his actions.
"This should be a lesson to Er and all DAP MPs to always act collectively and to comply with the party leadership decisions in the exercise of their duties as DAP MPs," said Loke in the statement.
Najib's brother accused of undermining Umno by backing AirAsia X CEO
Posted: 11 Jun 2013 03:28 PM PDT
Clara Chooi, TMI
Datuk Seri Nazir Razak was today faulted for plunging brother Datuk Seri Najib Razak and Umno deeper into a post-polls "crisis of confidence" following his defence of AirAsia X CEO Azran Osman Rani's against criticism from Utusan Malaysia.
Former Umno minister Tan Sri Zainuddin Maidin, or "Zam" as he is popularly called, accused Nazir of failing to understand that the ruling party may not have maintained its Malay support in Election 2013 without the Umno-owned newspaper.
He said Nazir, the CEO of CIMB Group and the younger brother to Prime Minister Najib, had likely thought that Barisan Nasional (BN) would recapture some of lost support from the Chinese had Utusan Malaysia not targeted the community.
"But in truth, Nazir only added to the problems faced by Datuk Seri Najib and Umno," the former minister said in a blog posting that was published in Utusan Malaysia today.
Utusan's "brave" backing of Umno in fighting off the anti-Umno elements that have eroded public confidence in the government had also opened the newspaper to financial risks, Zam said.
But this resulted in a stronger Umno representation in Parliament, its twin success in recapturing Kedah and Perak, and a larger number of state seats in the Kelantan legislative assembly, he noted.
On Monday, Nazir defended Azman for his forthright attitude in daring to criticise Utusan Malaysia, saying that this is the "mark of a leader".
Zam asked if labelling Azman forthright and frank meant Nazir was joining the ranks of those who have accused Utusan Malaysia of being racist.
"To me, the assumption that Utusan is racist is subjective. It depends on the school of thought or the leaning of a person, as well as his or her educational background... and this is every individual's respective right," he said.
"But what I feel was unsuitable was Azran's intolerant behaviour. Just because he disagreed with the paper's stand, he threatened to withdraw AirAsia advertisements.
"Sentiments and prejudice influenced his actions," Zam wrote.
"Is this the behaviour of an educated person who believes in freedom and democracy, openness and globalisation? Is this not considered an abuse of power or irrational action?" he asked.
Zam suggested insolence on Azman's part, accusing the AirAsia X chief of assuming that because Utusan Malaysia should follow his political leanings because it carried advertisements from the airlines.
"Utusan knows a lot of negative issues about AirAsia and has kept it under wraps, like the other papers, for the sake of advertisements or money from it, but it looks like this alone is not good enough for AirAsia CEO Azran," he said.
"Surely his spirits will soar even higher with the support of Nazir, brother to Najib, the prime minister of Malaysia, who does not understand the crisis of confidence that Najib and Umno now faces," Zam added.
In the just-concluded May 5 polls, BN retained power but with a reduced seat margin, scoring 133 seats to Pakatan Rakyat's (PR) 89 seats in Parliament.
Amid the reduced victory, Umno emerged the most victorious among all BN component parties, sweeping up 88 seats ― 11 seats more than the 79 it won in Election 2008.
A divided Malaysia emerged after the election and in his first speech to declare BN's victory, Najib said the results showed that a "Chinese tsunami" had occurred and declared the need for national reconciliation.
This set the tone for the post-polls discourse as many Umno and BN leaders, taking a leaf from the prime minister, set out to paint the general election as a Chinese versus Malay contest.
GE13: What happened? And what now? (Part 1)
Posted: 11 Jun 2013 03:22 PM PDT
After GE13, more even than before, the Umno's ability to head a government, and rule over the nation's core in peninsular Malaysia, now rests disproportionately upon the seats that its fractious East Malaysian partners hold in Sarawak and Sabah (34 seats, together held by 8 different parties, many of them loose, unstable personal alliances of mercurial, opportunistic and "gymnastic" leaders.)
Clive Kessler, TMI
In a brief commentary elsewhere ("Malaysia's election result — no surprise to the knowledgeable," Asian Currents, June 2013), I have noted one paradoxical but hugely important consequence of Malaysia's recent national elections held on 5 May.
A paradox: anomalous domination
The remarkable, perhaps "counter-intuitive", fact is that, while the election result itself ― namely, a fairly close but nonetheless comfortable victory of the Umno-centred Barisan Nasional side over the Pakatan Rakyat opposition ― came as no great surprise, that unremarkable result nonetheless had one quite surprising, even paradoxical, consequence.
From GE13 an electorally weakened Umno emerged politically even more dominant than it had been before. While still embattled in the broader political arena, Umno was delivered a dominant position within the parliament, ruling coalition and government.
By bestowing it with that now dominant parliamentary position, GE13 had delivered into Umno's hands an ascendancy over the governing BN coalition, government policy, Parliament's agenda and parliamentary process, and thereby over national political life ― over the nation's affairs and direction ― of a quite unprecedented and perhaps irresistible kind.
What are the relevant facts here?
The immediate challenge facing Najib Razak, it had been said in the run-up to GE13, was at best to win back the two-thirds majority (or 148 of the 222 seats in the Dewan Rakyat), or at least to improve on the 2008 yield of 140.
More modest and realistic than demanding recovery of the two-thirds majority, some suggested that even 145 would have been a "good result", good enough to ensure his immediate political survival against critics, adversaries and doubters in his own camp.
In the event, worse even than at GE12 in 2008, Umno/BN won only 133 seats. For those who might be satisfied with nothing less than assured domination ― a constitutionally unassailable and impregnable position ― a shortfall of eight seats had now almost doubled to 15.
Yet ― as I noted in my summary review ― behind all its archaizing ceremonialism and cultural nostalgia, politics and political thinking within Umno is nothing other than Realpolitik of the most ruthlessly pragmatic kind. And realistically, Umno (if its interests, and nothing else, are to be the focus of analysis, as the party "hard men" insist) did not do at all badly.
Why?
Because, paradoxically, its political domination was enhanced, not diminished, by the election result ― despite the further decline in the government's parliamentary numbers and the opposition's advances.
Drawing a contrast between the post-election situation of Umno/BN and its Pakatan Rakyat (PKR) adversary is instructive here.
The PKR coalition won a total of 89 seats. The opposition coalition's parliamentary numbers are reasonably balanced. All three of its constituent parties have a sizeable and, if not an equal then a comparable, presence in the Dewan Rakyat (DAP holds 38 seats, PKR 30, PAS 21). The smallest of the three, PAS, contributes about a quarter of the opposition's parliamentary numbers, while the largest, DAP, more than two-fifths but less than a half.
Contrast that with the situation on the government side.
Of BN's 133 seats, Umno now holds 88 (up from 79 in 2008). Its MPs amount to two-thirds of the total BN parliamentary representation.
Umno alone has a parliamentary presence that is virtually the same as that of the combined opposition. Its shortfall of a single seat, if that troubles anybody who matters, is one that might be readily reversed through a by-election victory, the timely defection of an "unhappy" opposition MP, or even a successful appeal against the result in, say, Bachok or some other constituency where the Umno candidate had fallen narrowly short of victory in the election night count.
Now compare Umno's situation among its governing BN partners with the more balanced situation in the opposition coalition's parliamentary numbers.
After Umno, the next largest party on that side of the house holds only 14 seats. The Umno's customary "primary partners" going back to Alliance Party times even preceding independence, the Chinese MCA and the Indian MIC, now together hold only 11 (7 and 4 respectively) and its newer ally Gerakan, 1 ― the decline in their public plausibility and electoral viability coming as the result of, and signifying, the increasing Umno dominance over its old BN partners in deciding national policy over the last decade.
After GE13, more even than before, the Umno's ability to head a government, and rule over the nation's core in peninsular Malaysia, now rests disproportionately upon the seats that its fractious East Malaysian partners hold in Sarawak and Sabah (34 seats, together held by 8 different parties, many of them loose, unstable personal alliances of mercurial, opportunistic and "gymnastic" leaders.)
Umno's task will be to satisfy, appease and manage its increasingly assertive, and at times even restive, East Malaysian partners who now so heavily underwrite BN's, and hence Umno's, ability to rule.
But provided it can do that, in numerical and political terms Umno now dominates ― perhaps as never before ― the national government.
Provided it can decide without internal strife what it wants to do, provided it "knows its own mind", it will be in a powerful position in the years ahead to have its way on all significant political and policy issues, so long as its Sabah and Sarawak allies can be kept "in line".
In national government, an era of unprecedented Umno domination may now be in the offing.
Conspiracy theory on Tun Fuad Stephens' fatal flight
Posted: 11 Jun 2013 03:15 PM PDT
KTemoc Konsiders
Today let's revisit the conspiracy theory surrounding the disastrous aeroplane crash in Sabah that is said to have changed the course of political history in Sabah.
I refer to Malaysia-Today's article (picked up from Star Online)
Conspiracy still in the air
. The journalist for the article is Philip Golingai.
Golingai quoted from a P.J. Granville-Edge's book, The Sabahan: The Life and Death of Tun Fuad Stephens, about what happened as the aircraft was crashing.
According to Golingai, P.J. Granville-Edge, Tun Fuad's niece, wrote:
"Fuad probably only suspected something was wrong when his plane began to vibrate. Perhaps, he suddenly felt a sharp jolt of fear."
"The Nomad's nose dropped. The plane began a one-and-a-half turn spiral plummet. It did not pull out of that twisting nose-dive and crashed into shallow water."
Please note that P.J. Granville-Edge employed the qualifier 'probably' in her projection of Fuad's last minute feelings, but it's noteworthy that she mentioned these following words:
"... something was wrong when his plane began to vibrate" and "The Nomad's nose dropped. The plane began a one-and-a-half turn spiral plummet. It did not pull out of that twisting nose-dive and crashed into shallow water."
I am not sure whether she had gleaned those words from, but I bet it would be someone who knew/knows something technical about the accident, because those were descriptions of an aerodynamic feature known as the 'stall'.
An aeroplane or a helicopter or a kite flies by virtue of the aerodynamic feature known as 'Lift', which itself is a product of the Reaction of the aeroplane or helicopter or kite ensuing from the Action against the air (or wind) - in other words, a manifestation of Newton's 3rd Law of Motion where Action (aeroplane moving through air by its engine[s] or boy running through air pulling his kite) is equal to and opposed by Reaction. The useful Lift is the vertical component of Reaction whilst nasty Drag is its horizontal component.
Next time when you drive around or to be more safe for you, when you're a passenger, open your car window and put your open palm out in the airflow, and then tilt your open palm at various angles to the airflow, and assess which angle gives you the maximum and minimum reactions of lift (upwards) and drag (backwards). Of course both will happen at the same as that would be the Reaction to the Action of your palm bring pushed forward by the car.
Safe flight is possible only when Lift is managed effectively by the pilot to the required amount, and likewise with Drag. That's as far as I dare proceed with the fangle technical stuff (of aerodynamics), which would be best left to pilots or aerodynamists.
But suffice to say, the control and management of both Lift and Drag becomes crucial during the take-off and the landing phase of a flight. If a pilot mismanages them, say during take-off or/and landing, a Stall may occur, with the symptoms and consequences occurring as per P.J. Granville-Edge's description of "... something was wrong when his plane began to vibrate" and "The Nomad's nose dropped. The plane began a one-and-a-half turn spiral plummet. It did not pull out of that twisting nose-dive and crashed into shallow water."
A more crude but impactful, though technically incorrect, description of a plane suffering an unrecoverable stall would be 'dropping from the air like a stone (or a ton of bricks)'.
What is meant by 'unrecoverable stall'?
A stall by itself is generally recoverable even if the pilot takes no action provided there is enough height (or altitude); left to itself the aeroplane will eventually recover into what it has been trimmed (or set up) for.
When there isn't enough safe altitude, say when the aeroplane is near the ground like around 500 feet or less, the pilot must take swift and correct actions to recover from the stall. It's doable and practised regularly at lengths by every working pilot.
Thus an 'unrecoverable stall' is one where the pilot doesn't have enough altitude to take his recovering actions or has taken incorrect actions (unlikely for a skilled pilot), or there is aggravating circumstances like an imbalanced loading which hinders the pilot from executing the required recovery actions.
The conspiracy theory achieved some traction from a Ku Li (Tengku Razaleigh) story, in which he recalled that Harris Salleh, then the Sabah deputy chief minister, persuaded him not to take that fatal flight but instead go to Pulau Banggi to see a cattle ranch. Thus Ku LI left the ill-fated plane together with Rahman Ya'kub (then CM of Sarawak) and Tengku Bendahara of Pahang.
The conspiracy insinuation has been that Harris Salleh knew the plane would crash and save Ku Li from doom by persuading him to disembark.
But we need to ask those conspiracy theorists how Harris Sallah had somehow managed to arrange for the crash to occur during the landing phase and in what was likely from a stall.
A far more drastic and deadlier sabotage (since this is a discussion on a conspiracy theory) would have been for the plane to crash during take-off (perhaps by fixing one engine to fail, though a qualified pilot can easily handle an asymmetric engine situation - okay then, both engines to fail) or during a later stage of flight by an explosive device, say, set to trigger by a barometric capsule when it passed a certain altitude. The latter scenario would have been more desirable so that most evidence would be lost in the sea.
Quite frankly, I wonder which pilot believes that one could or would fix an aeroplane to crash at its landing stage without an explosive device, bearing in mind this was in the mid-70's? Generally, a crash after take-off is far more deadly for the occupants than during a landing phase.
Thus I'm not predisposed towards any suggestion of planned assassination of Fuad through sabotage of the aeroplane, unless Harris Salleh or one of his bomohs has fantastic mind control where he could cause the pilot to mishandle the aeroplane and also black out during the landing.
I'm more inclined to believe it was an unfortunate accident.
Stop the 'Red Bean Army', police told
Posted: 11 Jun 2013 03:08 PM PDT
Upset over the cyber war team's comments regarding Prophet Muhammad and the royalty, Penang Malay Congress president Rahmad Isahak calls for action.
Athi Shankar, FMT
A local civil society group wants the police to take immediate action against the cyber war team known as the Red Bean Army (RBA).
Penang Malay Congress president Rahmad Isahak urged the police to take firm action against those who established RBA.
He said no matter who or which group was behind the formation of RBA, those responsible must be hauled up to face appropriate judicial punishment.
He said RBA's activities have gone overboard in inciting racial hatred and spreading malicious lies to the public.
"RBA has crossed its limits of public patience. We fear that the group's activities would deepen racial polarisation, disharmony and hatred. It must be busted and their leaders must be nabbed.
"They must be charged and punished. The police must not compromise on national harmony and security," he added.
Referring to some online comments related to Prophet Muhammad and royalty, Rahmad claimed that such rudeness and sarcasm must be kept in check.
He said the police cannot afford to allow subversive elements to rear their ugly heads to halt nation building.
He claimed that these subversive elements were being used and manipulated by certain quarters to usurp the Malays' political power.
"We cannot allow these elements to achieve their goal. They must be crippled immediately," he added.
Ku Li resurfacing to lead 'third force'?
Posted: 11 Jun 2013 03:01 PM PDT
Insiders claim that some of BN's Sabah and Sarawak MPs who are in Kuala Lumpur wanted to explore "possibilities" of a positive change for both East and West Malaysia's politrical landscape.
Calvin Cabaron, FMT
The alleged recent meeting between several MPs from East Malaysia and Umno veteran leader Tengku Razaleigh Hamzah has rekindled rumours of uncertainty within Umno in Peninsular Malaysia is still fluid.
Old speculations about Ku Li and a 'third force' have resurfaced.
The thinking here is that  if at least 25 MPs from Barisan Nasional in Sabah and Sarawak leave the ruling party and teamed up with say 10 disgruntled BN MPs from Peninsular, they would be able to change the political equation.
The grapevine in Kota Kinabalu and Kuching are tossing up probabilities that "change" could happen in the next few days.
Political blogs and news portals have picked up on these rumours and riding on the alleged meeting between Ku Li and the MPs from Sabah and Sarawak, are spewing fresh scenarios.
Insiders claiming to be in the know said that some Sabah and Sarawak BN MPs who are already in Kuala Lumpur wanted to explore "possibilities" of an alternative plan that would have a positive change for both East and West Malaysia's landscape.
"They are mulling the idea of getting Ku Li as Prime Minister for at least two years and see if he could unite the nation, minus Umno, but without succumbing to Anwarism .
"They are talking about a more sober  personality to lead the country out of a stagnated democracy," said one local leader in Kota Kinabalu who described those in the group as politically adventurous but not 'big' risk-taker.
According to the rumours going round here, the "hands engineering the change" want Ku Li to get at least 10 MPs from Peninsular out of BN.
These MPs will then team-up with about 25 or 28 MPs from Sabah and Sarawak to ensure BN loses its majority.
BN currently controls 133 of the 222-seats in Parliament while opposition Pakatan Rakyat holds the remaining 89 seats. BN controls 47 of the 57 MP seats in East Malaysia, including one in Labuan.
Their calculation is that if 35 MPs opt out of BN and throw their support behind Pakatan then BN's 133 seats would be reduced to only 98 and Pakatan which has 89 seats will gain from the shift in allegiance and now have 124. This would be enough for Pakatan to "form" a new federal government.
Election Petition – a note to Rafizi
Posted: 11 Jun 2013 02:54 PM PDT
The law's restraint is judicial in origin. Section 23(3) of the 1983 Act states that no UK Parliamentary election shall be declared invalid if it appears that: (a) the election was so conducted as to be substantially in accordance with the law as to elections; and (b) the act or omission did not affect the result.
Art Harun
I refer to the FMT report, 'Impossible To Win Election Petition'. I have written before on the standard of proof in election petitions. Thus I will not comment on YB Rafizi's statement on the same subject. I wish to however address two issues.
Firstly, allow me to state the reason for the high standard of proof which is required to win an election petition. To understand the reason for the standard of proof, we need to know – and understand – the basic premise of an election petition.
The premise of an election petition is an electoral result which is being challenged.
To put it simply, there has been an election. And there is a result of that election. That result is born out of a democratic process which takes the form of an election. That result therefore represents the WILL OF THE MAJORITY as expressed through the election process. The candidate which is preferred by the majority is therefore declared the winner in the election.
Now, what is being challenged in an election petition is actually the will of the majority expressed in the election. Being so, in order to sustain that challenge, sufficient reasons must be shown to unseat the will of the majority. Those reasons proffered by the challenger must thus satisfy a high legal burden. Otherwise, the will of the majority could easily be defeated in the Election Court. That would make a mockery of democracy.
Take this scenario as an example.
Candidate A won an election by 3,000 votes. Candidate B files an election petition showing that 300 voters had managed to wash off their so-called indelible ink immediately after voting. Videos of a bus full of people who looked like Bangladeshis parking itself at the voting centre were also produced.
Here, it is not sufficient for candidate B to just show those evidences. He must demonstrate how those things affect the result of the election. In respect of the 300 voters who washed off the ink, it must be shown that they had, in addition to washing off the ink, managed to vote twice. In relation to the bus, it must be shown that those people were indeed foreigners who were not entitle to vote and they did vote.
If the laws were to permit the result to be vitiated just by showing 300 people had washed off the ink and a bus full of Bangladeshis was parked at the voting centre with nothing more, what that would mean is that the will of the majority could be over-ridden and set aside by the minority. That would be undemocratic. I am sure in such event – of that happens to a Pakatan Rakyat's candidate – the PR would be complaining of how undemocratic the laws are!
In the above scenario, any complain in respect of the procedural non-compliance must therefore be supported with evidence that at least 1,500 votes were affected by the non-compliance. If that is done, then candidate A could not and should not have been the winner. Therefore, the result would be vitiated and another election must be called.
That is how it works.
The second issue which I would like to deal with is this.
The aforesaid report in FMT goes on to say:
"On that note, the Pandan MP said that the electoral laws in Malaysia are skewed to allow and tolerate discrepancies, unless it hits a criticial level that can alter the election results."
I do not know as a fact whether YB Rafizi did say that. On the assumption that he did say that, I would like to respond to that statement.
It is NOT CORRECT and NOT TRUE that electoral laws in Malaysia are "skewed" to allow and tolerate discrepancies.
Our election rules are mainly contained in an Act called the Election Offences Act 1954. This Act is mainly based on the Common Law principles and the provisions of the United Kingdom's Representation of the People Act 1948 (which later became the Representation of the People Act 1983). The provisions of our laws are not only similar to the UK provisions but also to the Indian provisions.
So, our electoral laws are not peculiar to us. In hearing election petitions, our Election Courts are normally referred to authorities and judicial precedents from the UK and Indian Courts. Sometimes we refer even to the Canadian and Australian cases. If our laws are said to be skewed to tolerate discrepancies, then the UK and Indian laws are also skewed as such!
In a report dated Dec 11, 2012 by a Law Commission in the UK, consisting of eminent jurists, namely, The Rt Hon Lord Justice Lloyd Jones (Chairman), Professor Elizabeth Cooke, Mr David Hertzell, Professor David Ormerod and Frances Patterson QC, the Commission among others, states:
"In our consultation paper we summarised the jurisdiction of the parliamentary election court as:
i. reviewing the votes in a scrutiny, potentially declaring another candidate elected as the person having the most lawful votes; or
ii. examining the validity of the election, potentially resulting in an MP being unseated and a new election being called. Here, we distinguished between:
(a) invalidity for breaches of the rules by electoral administrators;
(b) a successful candidate's corrupt or illegal practice; and
(c) a successful candidate's disqualification from office."
That is precisely what our Election Courts are empowered to do too. Section 32 of our Act says:
"32. The election of a candidate at any election shall be declared to be void on an election petition on any of the following grounds only which may be proved to the satisfaction of the Election Judge:
(a) that general bribery, general treating or general intimidation have so extensively prevailed that they may be reasonably supposed to have affected the result of the election;
(b) non-compliance with the provisions of any written law relating to the conduct of any election if it appears that the election was not conducted in accordance with the principles laid down in such written law and that such non-compliance affected the result of the election;
(c) that a corrupt practice or illegal practice was committed in connection with the election by the candidate or with his knowledge or consent, or by any agent of the candidate;
(d) that the candidate personally engaged a person as his election agent, or as a canvasser or agent, knowing that such person had within seven years previous to such engagement been convicted or found guilty of a corrupt practice by a Sessions Court, or by the report of an Election Judge; or
(e) that the candidate was at the time of his election a person disqualified for election."
As we can see, the provisions are identical. (The power of "scrutiny", ie, to recount votes is contained in section 50 of our Act.)
The Law Commission further states:
"Administrative breaches
How a breach of a rule pertaining to administration of the poll should affect its validity involves a balancing act between giving teeth to the rules and achieving a certainty in electoral outcomes. The law has therefore placed some restraints on the consequences of breach. As our consultation paper explained, a challenge based on ground 2(a) above is essentially founded on the breach causally affecting the outcome of the election. In contrast, a candidate's corrupt or illegal practice or disqualification vitiates the validity of the election irrespective of the effect on the result.
The law's restraint is judicial in origin. Section 23(3) of the 1983 Act states that no UK Parliamentary election shall be declared invalid if it appears that: (a) the election was so conducted as to be substantially in accordance with the law as to elections; and (b) the act or omission did not affect the result.
Considering identical provision in the Representation of the People Act 1949, Lord Denning MR in Morgan v Simpson re-stated its wording in positive form; a breach of the rules must affect the outcome of the election in order to result in its nullity. An election will be held not to have been conducted substantially in accordance with the law as to elections if there was a "substantial departure" such as to make "the ordinary man condemn the election as a sham or a travesty of an election by ballot". The bar was thus set very high for an administrative breach to invalidate an election irrespective of its impact on the result."
Again, that is PRECISELY the position in Malaysia. In respect of procedural non-compliance, we need to prove that such non-compliance must affect the result or outcome of the election. Please see section 32 (b) as reproduced above.
In so far as corrupt or illegal practices are concerned, these are divided into two categories:
a) where the corrupt and illegal practices were committed by the candidate himself or his agent, or with his knowledge or consent, the result is automatically vitiated regardless of whether such acts affect the result or not. (section 32 (c)).
b) where the corrupt and illegal practices have so extensively prevailed, the result would only be vitiated if they may be reasonably supposed to have affected the result of the election. Here, we do not have to show that the acts were done by the candidate, his agent or with his knowledge or consent.
What is being emphasised under sub-paragraph (b) above however is "reasonableness." The question is, after looking at the totality of the evidence, is it reasonable for the Court to suppose that the result has been affected by the acts.
In respect of non-compliance of the rules or procedures, the question, as Lord Denning puts it in Morgan v Simpson:
Was there "substantial departure" such as to make "the ordinary man condemn the election as a sham or a travesty of an election by ballot". The bar was thus set very high for an administrative breach to invalidate an election irrespective of its impact on the result."
That IS the position in England and that IS the position here.
Our election laws are not skewed to tolerate discrepancies. Our laws are based on the English laws as well as other respected jurisdiction within the Commonwealth.
In fact I dare say that our election laws are even better than the English laws. That is because here, we have an automatic right to appeal against any decision of the Election Court to the Federal Court (where at least 3 Judges will sit). In England, the decision of the Election Court is not appealable. A judicial review may however be asked for. But that is not automatic as judicial review may only be invoked if the High Court grants leave to do so.
When our laws place a high burden on us and do not always work in our favour or do not support our cases, it does not speak well for us to say that our laws are skewed.
Now, numerous election petitions are filed. Pakatan Rakyat is challenging many election results where the Barisan candidates had won. Conversely, Barisan Nasional is also challenging many results where the PR candidates had won.
I will bet my last dime that the Pakatan Rakyat lawyers will argue the same thing as the Barisan Nasional lawyers' would in defending the results of the election which favour the PR candidate. In other words, all the above arguments which I have set out, will also be used by PR to defend the result of the election where the PR candidate had won.
Now, doesn't that give new meaning to "fair is foul and foul is fair?"
Kredit: www.malaysia-today.net