Klik GAMBAR Dibawah Untuk Lebih Info
Sumber Asal Berita :-
---
Street protests may be only way to push for polls reform, says Ambiga
Posted: 13 Jun 2013 08:56 AM PDT
(TMI) - Polls reform group Bersih 2.0 has conceded that taking to the streets could be the only way left to fight for polls reform should its campaign to clean up the election system through legal channels fail.
Co-chairman Datuk Ambiga Sreenevasan said the group, however, will first use its "People's Tribunal" as the chief platform to "scrutinise" the allegations of fraud committed in Election 2013 where its findings will be the basis for its advocacy work for polls reform.
"We will go with the tribunal first. Depending on the findings we will push for relevant reform. If that fails then a protest may be the only option," she told The Malaysian Insider.
Ambiga had previously said that the "people's tribunal" will serve as a "moral force" to investigate and publicly expose alleged fraud in the May 5 general election.
The tribunal and its findings will also underpin its fight for the resignation of all the present Election Commission (EC) line-up following accusations of bias. Bersih and Pakatan Rakyat (PR) leaders have also made this a key condition to bilateral talks on polls reform.
But the Najib administration's insistence on the EC's independence means it is unlikely to agree to the condition. The EC chairman, Tan Sri Abdul Aziz Yusof, has also said that the commission will not bow down to pressure.
The impasse could well force Bersih and the opposition to resort to street protests as a last recourse.
Read more at: http://www.themalaysianinsider.com/malaysia/article/street-protests-may-be-only-way-to-push-for-polls-reform-says-ambiga/ 
Tengku Razaleigh & The NeverEnding Story
Posted: 13 Jun 2013 08:49 AM PDT
Do you imagine for one microsecond that Anwar Ibrahim will accept Ku Li as the Pakatan PM?
KTemoc Konsiders 
Before I come to the current hot and perhaps wishful topic of Tengku Razaleigh (Ku Li) forming a 3rd Force to seize power and the PM post from Najib Razak, I might explain a wee bit about my choice of the post title, appropriated from a famous German fantasy novel (as well as the films based on it).
The NeverEnding Story is an apt title to describe the political 'odyssey' and specifically the various campaigns of Anwar Ibrahim in his search for his personal Holy Grail, the appointment of the Prime Minister of Malaysia.
Incidentally, The Odyssey is an epic poem which is attributed to the famous Greek poet, Homer. The Odyssey describes Odysseus' (or better known by his classical-Roman name, Ulysses') 10-year wandering within the Mediterranean theatre in his attempt to return home to his Kingdom of Ithaca on the west cost of Greece after the Trojan War (described in another Homer's poem The Iliad).
Odysseus suffered the almost never-ending wanderings because he pissed off Poseidon (known as Neptune in Classical-Roman myths), the God of the Seas, for 
blinding his son, Polyphemus the Cyclops. Poseidon through his control of the seas prevented Odysseus from being able to sail directly to his homeland to reclaim his crown as King of Ithaca.
Homer wrote of Poseidon's hatred for Odysseus:
 "But victory never comes cheap. Poseidon's anger had indeed been kindled. He roused the winds and tides against Ulysses [Odysseus] and sent word to island ogres and monsters of the deep."
Because of Odysseus wanderings, one filled with hardships, dangers, perilous adventures and a multitude of near failures, any similar long, arduous and dangerous journey has come to be termed or described as an odyssey.
In this, Anwar Ibrahim's similar decade-plus (almost 14 years) long journey to realize his personal political ambition has been an odyssey. 
Reminding ourselves of Anwar's 'Long March' (the Chinese version of a political odyssey, albeit a physical one as well) is important because of reasons to be made apparent soon.
Hmmm, I just wonder who could be Anwar's Poseidon? wakakaka. And if you're thinking it must be Mahathir, matey you're wrong. It's Anwar's own impatience. Insofar as his PM aspirations and ambitions are concerned, Anwar Ibrahim has been his own worst enemy.
I have posted on more than one occasion about Anwar Ibrahim's near misses at Malaysia's top political position, as follows:
and many other posts.
Within those two posts, you will be able to read extracts such as, respectively:
on Monday 21 August 2008 - Not satisfied with the Pakatan achieving a tsunamic victory (alas, there was nothing for him personally, when UMNO continued to snub him), he sought to destabilize a democratically elected government.

In the 6-months long process of snapping at AAB's heels and attempting to crush Najib's wayward balls, he has pushed himself and his Pakatan into a blind alley, where he now cannot extricate himself if he doesn't become PM by 16 September 2008.

What he should have done was to consolidate the Pakatan's new power, formed a shadow cabinet to train his colleagues on ministerial functions, and developed the 5 Pakatan held States as models of democracy, freedom and free speech, non-corruptibility, good governance with full transparency and public accountability, and race-less equality and opportunity.

And he would have easily become PM in 2012 …

… but alas no ..

T'was again his impatience to reach the top – and he now suffers all sorts of allegation like the alleged sodomy charge, [...]
and
on Monday 14 July 2008 - Anwar's Achilles heel is showing through again, refusing to wait for the next general election – of course there are other factors as well which I will blog on tomorrow. Hence the PKR's almost daily broadcast about pending party defections … perhaps to pressure other UMNO stalwarts if not AAB, but wakakaka, they sneakily (and more wisely) turn towards PAS instead of Anwar.
Expect him to continue and even escalate his campaign of political destabilization, as he becomes more frantic with the approaching September 16 in just 2 months time.
And Malaysiakini has just published 
'Opposition had planned demo today'
 where it reported Home Affairs Minister Syed Hamid claiming that, this month alone, his ministry has received information that numerous demonstrations were to be staged by the opposition (he probably meant PKR) with the sole purpose of toppling the government.
Read more at: http://ktemoc.blogspot.com/2013/06/tengku-razaleigh-joining-neverending.html 
Justice: Civil Court must assume jurisdiction on the issue of children's conversion
Posted: 13 Jun 2013 08:43 AM PDT
I respect the choice of the husband to become a Muslim, that is perfectly within his right but nonetheless "in my opinion, it gives him no right on the spouse or their offspring unless decided by the civil court. The oath he has taken in marriage is still binding until the court decides otherwise."
Jose Mario Dolor De Vega 
I refer to "Civil court must decide on the children's conversion", The Star, June 11th.
I overwhelmingly concur with the contention lucidly taken by the former president, MCCBCHST and former president, Malaysia Hindu Sangam, Datuk A. Vaithilingam that the civil court must decide squarely the question and issue of children's conversion.
I join him in his shock and disgust at the statement by Datuk Johani Hassan, the Director of Islamic Affairs Negeri Sembilan, when the latter categorically stated that "any one of the parents is enough to convert a child to Islam."
That is truly shocking indeed, and undeniably detestable and utterly disgusting.
The statement is so shocking by virtue of the fact that the pertinent "law states that the conversion has to have the approval of the parent".
Hence, how could a father or a mother or a single parent decide or approve the conversion of his or her child, without the consent and approval of the other parent or spouse?
There is no iota of doubt that in the English language (wherein the law is written) it refers irrefutably both to the father and mother. Both logic and common sense will tell a reasonable individual reading the law that a parent pertains, means and refers to both Mama and Papa.
Hence, the grossly disputable words issued by the Director of Islamic Affairs of Negeri Sembilan; in truth and in fact are undoubtedly meaningless! It has no basis in fact and no grounding in law.
Under the legal subject of statutory construction and following the legal doctrine of verba legis:
It is a well-settled rule, recognized and sanctioned by universal legal convention, that where the language of the law is clear and unequivocal, it must be given its literal application and applied without interpretation. It is also known as the "plain meaning rule".
The Plain Meaning Rule
This legal rule provides that: "if the statute is clear, plain and free from ambiguity, it must be given its literal meaning and applied without interpretation. This rule rests on the valid presumption that the words employed by the legislature in a statute correctly express its intention or will and preclude the court from construing it differently. The legislature is presumed to know the meaning of the words, to have used words advisedly, and to have expressed its intent by use of such words as are found in the statute."
It is beyond dispute that the law used or employed the term or the word, "parent". Therefore, no one except the Legislature has the right to amend or modify or interpret or worse, change the language of the law! 

Further, no one outside the scope of the civil law has the right to appropriate or use to their purpose the meaning of the law, by virtue of the undeniable fact that the law under consideration is civil in nature and not religious or otherwise.
It is on this sense that the pronouncement of Datuk Hassan is detestable and disgusting.
He has no jurisdiction to meddle on an issue that is purely civil in nature.       
Another matter that irritates me with regard to this case is Datuk Hassan's "advice" to the mother of the child, who happens to be a Hindu "to go to the Syariah Court to settle the matter."
Datuk Vaithilingan is correct when he retorted that: "He must understand that the Syariah Court is only for Muslims."
Further, I also agree completely with Datuk Vaithilingam's legal thesis that:
"The marriage was through civil registration and the husband or the Syariah Court has no powers to take over the duties of the civil courts."
I subscribe to the legal view that indeed, the husband who converted and the Syariah Court have no power to take over the duties of the civil courts.
To allow that aberrant situation will lead to an illegal usurpation of judicial function. The grim effect of this scenario, if ever, will be the collapse of the whole administration of justice in the country!
Let me also state for purposes of the records that the husband and the Syariah Court has no jurisdiction to assume and/or to intervene on this case by virtue of the fact that legal basis of the marital union is by civil registration. Hence, there is no shadow of doubt that it is a purely stately matter and not a religious one.
I respect the choice of the husband to become a Muslim, that is perfectly within his right but nonetheless "in my opinion, it gives him no right on the spouse or their offspring unless decided by the civil court. The oath he has taken in marriage is still binding until the court decides otherwise."
Indeed, "this is a long-standing issue that we must solve once and for all" in order for us to settle finally the jurisdiction and boundary of the Civil court from that of the Syariah court!
Lastly, this case must be decided by the civil court to declare to the public what the law is and finally to render justice to all those who cries for it!
Jose Mario Dolor De Vega
Subang Jaya, Malaysia
Philosophy lecturer
Polytechnic University of the Philippines
Latest: One dead, eight injured when tower on top of UMNO Penang building collapses and crushes ...
Posted: 13 Jun 2013 08:40 AM PDT
(ABN News) - An evening storm wreaked havoc in Penang today causing the communications tower atop the Umno building in Jalan Macalister here to collapse, leaving one person dead and eight others injured.
Jahir Hussain Sulaiman, 46, the driver of a pick up truck who was seriously injured in the incident later died at the Penang Hospital.
His nephew Azharudeen Mohd Mohideen, 18, told reporters at the hospital's mortuary at 11.30pm that his uncle had died.
The antenna had collapsed on his vehicle and six other vehicles that were parked below. The rest of the victims only sustained minor injuries.
Earlier, Penang police chief Datuk Abdul Rahim Hanafi had said the storm caused the the 20-metre high communications tower atop the Umno building in Jalan Macalister here to collapse at around 6.45pm and damaged seven vehicles including the pick up truck.
He said the driver of the pick up truck had been seriously injured.
"In the Timur Laut district, eight areas were affected whereby trees fell but the most serious incident involved the antenna at the Umno building in Jalan Macalister toppling over.
"Two areas in Seberang Perai Tengah were affected, 10 areas in Seberang Perai Utara and one area in the Barat Daya district," he told reporters at the scene of the disaster at Jalan Macalister tonight. 
Malaysia's Post 13th GE: Issues, Risks & the Myth of Transformation
Posted: 12 Jun 2013 06:53 PM PDT
Khoo Kay Peng
I was asked the same question over and over again by my peers, clients and the media. I did not give an immediate answer because it is precise a "post-GE' assessment. There is a need to review and analyze the responses from various stakeholders, parties and observers. There is necessity to feel  the pulse of the nation before a valid and fact-based observation can be made.
There are a few themes which emerged from the 13th GE. Some of the issues and repercussions are going to be highlighted in point form. Firstly, I would like to highlight the key issues:

1) Division: It is quite clear now that the 13th GE has created more divisions than common grounds. The is more profound political difference between the two coalitions - PR and BN - and their supporters. The whole political discourse has become either black or white. It is either you are with us or you are against us. It was compounded by the fact that the Opposition PR had expected to win the GE but was not successful. On the other hand, the BN regime had singled out the low Chinese support as the main reason for their less than stunning victory.

Hence, the two coalitions are caught in an awkward situation. PR had blamed the electoral system and the alleged frauds as the main reason for their unsuccessful campaign. BN had blamed the Chinese community for their predicament. Both cannot accept anything than an absolute victory at the polls.

Continuous post GE bickering over the election results, now preceded by the petitions, is going to drag on for months to come and is going drag in a lot of their supporters and members as well. This is the first sign of division.

Worse case scenario, the division might even expanded to include the rural-urban divide, ethnicity (Malay versus Non-Malay), alternative versus mainstream media and religion (remotely). On the urban-rural divide, the dialogue has involved both the communitarian and morality dimension. It has become socially unthinkable to take a centrist position without being berated by one's social circle. Supporters from both coalitions have taken to peer pressure and communitarianism to press for support and compliance from their friends, colleagues and peers. This is often coated with both communal and morality arguments.

2) Credibility Crisis. The newly minted PR has won almost 90% of all urban seats, leaving BN with both semi-rural and rural seats. However, any discourse concerning the nation is often dictated by the urbanites. The emergence of the online social tools such as the Twitter, Facebook, Blog, Youtube etc. the dominant discourse is not one the ruling regime will cherish.

On the polling night itself, after news that the BN had successfully formed the Federal government, the public discourse on the Internet had established its foothold, intent, shape and agenda. The BN regime and the institutions and processes created by its regime were going to be discredited so that the PR would gain immediate advantage and influence over the minds of the urbanites.

Even with a comfortable mandate and majority, the BN is going to find a hard time restoring its credibility if it cannot influence the discourse. BN might continue to rule but the PR would continue to hold on to their influence and electoral gains and hopefully to build on them.

What is worse and damaging is the credibility crisis has grown internationally. Supporters and leaders of the PR coalition are taking their grouses to the UN, the White House, the UK government, Australia and other international platforms. A number of fraud allegations were made online and they were quickly replicated and shared out by the followers.

The coalition led by de facto leader Anwar Ibrahim was quick to respond with the "Blackout 505" rallies throughout the country to blame the coalition's defeat on electoral fraud and a partial Election Commission. Soon, the fault lines expanded to include the First Past the Post electoral system, gerrymandering, imbalanced rural-urban voters ratio, indelible ink and weightage and others. Calls were made by the pro-PR NGOs for the EC heads to step down.

All these allegations were made before the election petitions were filed and up till today there was no incriminating evidence on illegal Bangladeshi voters or actual blackout at the counting centre. Nonetheless, the intention was clear - to ruin the credibility of the victor in the elections and to cast doubts on the electoral system, agency, players and rules. Here, the PR has successfully taken a higher moral ground and has won the perception war on the back of the newly elected government's credibility.

It is important to note that because the discourse was dominated by largely the pro-PR urbanites, the allegations made and rumours spread by the PR to gain electoral advantage during the campaign period were never challenged or questioned or brought up in any of the civil discourse.

To make the matter worse, the BN had actually committed various money related offenses during the campaign period. Most of them were committed via their 'supporters' and not directly through their candidates or parties. The electoral abuses are going to haunt the regime in the coming days and even leading up to the next GE.

3) Directionless. We can positively expect the political bickering to continue in the coming months if not years leading to the next GE. PR has made impressive gains not only in the Parliament but also in most of the state assemblies. While we rejoice at the birth of the two party system, the real two party system can only be beneficial if both coalitions know when to bicker and when to cooperate. Perpetual bickering is the most likely scenario here. Mutual competition and opposition is going to happen on all policy decisions and this can be really distractive to governance.

On the aspect of economic management, there is a need for a bipartisan cooperation since the BN has control over finances and the Federal administration while PR is leading the two biggest economies in Malaysia; Penang and Selangor. On economic competitiveness, the country must find viable solutions to a vast array of issues e.g. finding new economic frontiers, fostering a vibrant economy to attract more local and foreign investments, create more valued added jobs, solving the income bottlenecks, moving up the value chain and technology adoption, regional positioning and strengthening trade.

A number of these issues cannot be addressed without ironing out the political differences between these two coalitions. The political risk posed by the bickering coalitions is enough to turn off any potential mid-to-long term commitment and investment in the country.

There is a danger of the BN government being selective in its economic direction and stimulation. Some hawkish leaders in UMNO are already calling for a tit-for-tat action against the Chinese community for rejecting their hand of "friendship". Utusan Malaysia, the conservative UMNO mouthpiece, has been publishing provocative headlines on the Chinese voters' snub against the UMNO-led ruling regime. The same leaders have suggested to the Najib administration to focus more and reward the Malay, Indian and Sabah and Sarawak natives for supporting the regime.

If Najib's submits his administration to the internal pressure, it might spells more instability for the private sector investment in Malaysia. There is going to be a greater outflow of funds and talents overseas.

There is little to differentiate the economic model of both PR and BN; although the former claimed to be more credible and accountable. However, there has not been any major institutional or systemic transformation in both Selangor and Penang over the last 5 years. During the 13th GE, both coalitions had stuck to the populist policy by promising more grants and subsidies to the lower income group.

There was little mention of transformation, reformation and overhaul of the socio-economic model and governance. There was no mention of their respective foreign policy direction. Hence, it is suffice to note that the socio-economic model and the foreign policy direction would not be undergoing any major transformation apart from the check-and-balance e.g. open tender, counter wastage and corruption proposed by the PR.
PAS must find genuine leaders from within
Posted: 12 Jun 2013 06:38 PM PDT
With the GE13 contested and lost, it must now find the middle ground to be a truly Malaysian party 
Awang Abdillah, FMT
PAS performed poorly in the 13th general election. It was in the end the weakest link in the opposition Pakatan Rakyat.
While both DAP and PKR did well, winning 38 and 30 parliamentary seats respectively, PAS garnered only 21 seats out of the 73 it contested.
Why did PAS fail to wrestle seats from Umno in the GE13? A month after GE13, it's a question that's still being thrown about.
PAS locked horns with Umno in predominantly Malay constituencies and performed favourably only in Kelantan and Terengganu although it failed to retain the administration in Terengganu.
The party, while scoring in rural and less developed states, failed to make inroads in Malay urban and more progressive locations. In fact, PAS failed miserably to synchronise Muslim issues with its national agenda.
Knowing that since the 2008 general election Umno was on the decline, PAS should have conceived a political strategy that would have enabled it to grab more Malay support from Umno.
But instead the party continued to harp on religious matters such as the syariah laws. They failed to properly define the difference between Islam and its syariah laws, and Malay socio-economic and cultural heritage.
While the former is more specific and is confined to laws and punishment on Muslims, the latter is intertwined with national and economic issues and was very relevant in the run up to the GE13.
Instigating PAS
Hence it was wrong for PAS to use Islamic teachings as a political issue to gain popularity in the election.
Umno's strategy was to simply instigate PAS' brand of politics and provoke the latter's supporters on the resistance posed by DAP on hudud and related issues.
To that end Umno used its lackey, MCA, to fan fear among the Chinese and non-Muslims about PAS' alleged attempt to implement hudud.
Umno insiders claim that the whole strategy was to pit PAS against DAP and finish-off the opposition coalition and any 'religion' was seen as a vital tool.
In Umno's war for supremacy, it was okay to even bandy the sacred term "Allah".
They tried to turn the word 'Allah" into a political and national issue by attacking its use in the Malay version of the Bible thus creating animosity between DAP's predominantly Christian-Chinese members and PAS' Muslim supporters and their respective communities at large.
PAS should have focused on engaging a comprehensive strategy to win over the Muslims/Malays and those in Umno constituencies.The strategy should have been religion on one hand and economic issues on the other.
By focusing on hudud as its main political platform, PAS allowed Umno to maintain its popularity by focusing on economic issues in its campaign.
The party was off the track when it failed to deal with national and economic issues which are related to the Muslims.
There is racism and there is racism
Posted: 12 Jun 2013 05:50 PM PDT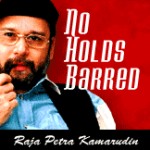 Malaysians are a bit too free with labelling this, that, or the other, as racism. Racism goes deeper than just fighting for your own community. Would you label African American Christian priests or African American Muslim imams who set up community centres for 'Blacks' as racists?
NO HOLDS BARRED
Raja Petra Kamarudin
Jennifer Lopez: 'We're realizing our power'
(AP) - Jennifer Lopez says Latinos in the United States are starting to realize their power in politics and media, and that makes the timing good for her latest undertaking: Lobbying for greater diversity in TV programming.
The entertainer spoke Wednesday at the Cable Show, a communications convention, ahead of new programming set to launch July 18 on the NUVOtv network. Lopez serves as chief creative officer of the English-language Latino channel. 
"It's an extension of who I am as an artist," she said about her new role in an interview with The Associated Press. "As I grow in this business, I've been in the business close to 20 years now, that creative spark that you have doesn't go away. It keeps growing almost." 
Lopez said working behind the scenes is just— if not more— rewarding than performing. 
"Singing and acting and dancing and performing live, it's always going to be my passion," she said. "But at the end of the day when you're given the opportunities to be more creative, to create things more from the ground up, to really, really do things like NUVO, which is, really for me empowering a community that means so much to me." 
She added, "It feels bigger than me. It feels bigger than just a television show. It's something that can change the world, the face of television, the way people feel about themselves, how they're inspired, what they aspire to do and to be." 
The actress-singer-dancer said these are exciting times across the board for Latinos. 
"There's a big revolution going on, it's like a media and cultural revolution of Latinos here in the United States," she said. "We're realizing our power. We're realizing that we matter here. You know, we're not just, you know, the guys working behind the scenes in the kitchens and as a plumber. You know what I mean. We really have influence. We're really growing as a community and we've come into a place where we deserve to be considered and served and catered to and that's an exciting thing for Latinos right now." 
Lopez was meeting later Wednesday with the Congressional Hispanic Caucus, the National Council of La Raza and Sens. Harry Reid and Bob Menendez. 
She said businesses are getting on board too because of the tremendous buying power of Latinos, which is why she is also the creative chief officer of the Viva Movil brand for Verizon. The entertainer is opening a chain of 15 cell phone stores with bilingual staffers starting this month to cater to the Hispanic market. 
While Lopez, 43, continues to undertake creative ventures, she said she will never stop performing. 
"It's a new day when it comes to women. Where before, whatever, 20 years ago, you were written off by the time you were 25, oh she's 28, she's so old. We're realizing, the world is realizing that women are not even coming into their own until they're in their 40s, that they have so much to offer. That you can stay in shape, that your life is not over once you have kids and it becomes only about your kids, that to be a great mother, or great parent or great woman in this world you have to be a great individual first, you know what I mean, and that's very empowering and we're all realizing this." 
Lopez said many major actresses in Hollywood right now are in their 40s and in the prime of the careers including Jennifer Aniston, Sandra Bullock, Julia Roberts and Halle Berry. 
"It's a new day for women, it's a new day for Latinos, it's a new day," she said.
***********************************************
If someone from DAP had said what Jennifer Lopez said, the Umno troopers would have screamed 'racist'. And if someone from Umno had said what Jennifer Lopez said, the DAP troopers would have screamed 'racist'.
I suppose the best defence against being accused of being a racist is to accuse the other person of being a racist. After all, the best form of defence, as they say, is to attack. So you attack the other person and put them on the defence.
Now, if you can take your eyes of Jennifer Lopez's picture for just a minute and read the news report, you can see that, according to 'Malaysian standards', she sounds like a racist. So are you now going to boycott her?
The reason I posted this news report -- other than so that I can post Jennifer Lopez's lovely pictures, and other than to show our women readers how you can still look good at 43 -- is to emphasis a point. And my point is there is racism and there is racism.
DAP is always apologetic (and will deny it) regarding its 'Chinese agenda', if I may be permitted to call it that (because DAP will profusely deny it has a Chinese agenda and will insist that it is 'multi-racial'). Umno, too, is equally apologetic (and will deny it) regarding its 'Malay agenda' (which no amount of denial will change this perception since 'Ketuanan Melayu' is its rallying call).
No, my piece today is not to engage in a debate about whether DAP and Umno do or do not have a Chinese agenda and Malay agenda respectively. This is a non-starter debate mainly because we would never reach a consensus regarding this issue. So let's not even start debating something that we know will never see an agreement.
What I want to emphasis here is even if DAP does have a Chinese agenda and Umno a Malay agenda so what? That does not make you a racist. What is so wrong with fighting for the betterment of a certain community even if it is your own community?
Some people fight for Islam. Some fight for the rights of gays. Some fight for liberalism. Some fight for nationalism. Some fight for socialism. Some fight for capitalism. Some fight for Malay education. Some fight for Chinese education. Some fight for the improvement of the Indian lot. Some fight for the legalising of abortion. Some fight for the legalising of euthanasia. Some fight to restore and preserve old and historic buildings. Some fight for the preservation of the Leatherback Turtles. Some fight to oppose cruelty to animals. Some fight to make cockfighting illegal. Some fight to make bullfights illegal. And the list goes on and on.
Everyone has a cause of some sort. That cause might even be as simple as just making sure that your family is safe and comfortable. But everyone invariably still has a cause even how selfish that cause may be. And your cause may be to fight to improve the lot of your community. That does not make you a racist.
Malaysians are a bit too free with labelling this, that, or the other, as racism. Racism goes deeper than just fighting for your own community. Would you label African American Christian priests or African American Muslim imams who set up community centres for 'Blacks' as racists?
They know that there is a serious social problem in the 'Black ghettos' and all they want to do is to take the kids off the streets to protect them from the street gangs and drugs. This does not make these African American Christian priests or African American Muslim imams racists.
Fighting to improve the lot of your community is a noble cause. It is most unfortunate that the racism label has been given to this cause. It puts people off from doing good deeds when what they do is labelled as racism.
If I express concern that Malay kids in the kampongs are not getting a good diet (which in turn affects their learning capabilities) and I launch a campaign to distribute, say, milk to these Malay kids that does not make me a racist. I suppose if there happens to be one or two Chinese and Indian kids in that kampong and I refuse to also extend this to these non-Malay kids then that would make me a racist.
Let's be clear about what racism is. And according to Malaysia's very narrow interpretation of racism that would make Jennifer Lopez a racist as well. But then she is not even though she says, "Latinos in the United States are starting to realize their power in politics and media. We really have influence. We're really growing as a community and we've come into a place where we deserve to be considered and served and catered to and that's an exciting thing for Latinos right now."
Maybe I should now say: I am a 'racist' and proud of it!
Posted: 12 Jun 2013 04:38 PM PDT
Pakatan betraying its constituents for selfish reasons
Why the utter disrespect for the country's most august democratic institution? Given their insistence that the popular vote is with them, their absence means nothing less than a betrayal of trust. There is no escaping the conclusion that the people are the least of their concerns, if at all.
NST Editorial
BOYCOTTING Parliament from its first briefing onwards is to some "making a political statement" to others, meanwhile, it is foolishness unbecoming of representatives of the people. Pakatan Rakyat (PR), this thing that does not wish to be registered as such, but insists on calling itself thus is an opaque creature of the federal opposition parties that keeps conning the people. Now it is about not performing their duty as members of parliament  because, as they have been insisting, victory at the 13th General Election was stolen from them. Even as these accusations are being made, they are being addressed through petitions heard at the election courts. Why then this immature move by a bunch of grown individuals?
That the PR is adamant can be seen from DAP's insistence on disciplining the party's lone MP who chose to attend the initial parliamentary briefing, explaining it as important to his functioning effectively. And yet, the other PR MPs, who will fill the opposition benches, sitting as a check and balance in the federal legislature, felt quite comfortable to not attend. Why the utter disrespect for the country's most august democratic institution? Given their insistence that the popular vote is with them, their absence means nothing less than a betrayal of trust. There is no escaping the conclusion that the people are the least of their concerns, if at all.
So, it is fair to assume that they are intent on disrupting the governance of the country at any cost. Firstly, not attending the swearing-in ceremony according to schedule would find the usual media circus for which the de facto PKR head is a superb ringmaster, cracking his whip and hey presto, the lies he cooks up gets a national hearing. Secondly, if they stay away from Parliament for six months purposely forfeiting their seats the Election Commission (EC) will be forced to hold the necessary by-elections. This would be a truly irresponsible act because the financial outlay is large thus unnecessarily bleeding the Treasury.
Conversely, if they hope to disrupt the legislature and government then they would be sorely mistaken. In Parliament and at Putrajaya it will be business as usual because the opposition has in no way been coerced to not attend and perform their obligatory duty on behalf of their constituents. It is a pity that the country is subjected to such idiocy at the highest level of decision-making. These jesters want to destabilise the country; fail they will. Nevertheless, all this must stop and who best to stop them but the people whom they betray.
Cari dia hingga ke lubang cacing
Posted: 12 Jun 2013 04:29 PM PDT
Abd Jaili Ali, Sinar Harian
Siapa sebenarnya Calvin Gani? Umat Islam di negara ini mahu lelaki berkenaan dicari sehingga ke lubang cacing. Sekiranya pihak berkuasa gagal mengesan, ramai bersedia dan rela mendapatkan si biadab itu, untuk dikerjakan.
Sehari dua ini dia mencetuskan kemarahan, menyebabkan ramai individu dan beberapa NGO Melayu membuat laporan polis terhadapnya. Orang seperti ini tidak sepatutnya dibiarkan lepas bebas. Berani dan kurang ajar sekali dia menghina Nabi Muhammad SAW.
Apa yang dituduh mengenai junjungan besar itu dalam Facebook amat menggores perasaan orang Islam. Secara peribadi, saya tidak tergamak untuk terus membaca cacian yang dimuatkan dalam dinding maya itu.
Penghinaannya terlalu berat, jelas sekali pemilik laman sosial itu berniat jahat.
Saya tidak fikir dia gila. Kalau dia tidak siuman atau sasau, pasti dia tidak boleh berkomunikasi menerusi kecanggihan maya. Sebaliknya dia sengaja memperlekeh dan memperbodohkan orang Islam, khasnya Melayu. Dia hendak menunjukkan keberanian.
Baru beberapa hari dulu kita dihangatkan dengan isu penghinaan terhadap Agong yang dibuat dalam laman sosial oleh seorang yang memakai nama Melissa Goi. Polis cepat mengesan, Goi ditangkap dan dilepaskan dengan ikat jamin. Orang menunggu apa tindakan selanjutnya ke atas wanita Cina itu.
Ketika isu menghina DYMM belum selesai, ada pula individu berani melakukan kesalahan yang lebih besar, iaitu menghina Rasulullah. Bukan gila dan bukan tidak faham sensitif agama, dia sebenarnya sengaja hendak mengusik perasaan orang Islam. Dia sengaja mencabar kita. Saya tidak fikir kita masih boleh bersabar.

Sekiranya si penghina raja boleh cepat dikesan dan ditangkap, tentu sekali pihak berkuasa dengan segala kecanggihan yang ada dapat mencari dan menangkap Calvin. Setakat rencana ini ditulis Kementerian Komunikasi dan Multimedia telah mengenal pasti identiti dua individu yang didakwa menghina Nabi.

Seperti yang ditegaskan menterinya, Datuk Seri Ahmad Shabery Cheek: "Saya ingin mengingatkan setiap pengguna internet di negara ini bahawa mereka tidak akan terlepas daripada undang-undang...Facebook, Twitter dan blog boleh mencetus provokasi di negara ini."

Menteri di Jabatan Perdana Menteri Datuk Seri Jamil Khir Baharom menyifatkan tindakan menghina Nabi menerusi laman sosial sebagai satu bentuk murtad baharu. "Mereka cuba wujudkan suasana tegang kerana dengan keadaan seperti itu, golongan ini dapat melakukan banyak perkara buruk dan negatif terhadap negara," katanya.

Semua sudah mengakui bahaya, dan menegaskan penghinaan seperti itu boleh memberi kesan buruk terhadap negara. Kalau sudah tahu bahayanya, bertindaklah mengikut kewajaran dan undang-undang yang ada.
Menurut polis pula individu berkenaan dikatakan kini berada di luar negara. Pihak berkuasa menunggu ke pulangannya untuk tindakan selanjutnya. Bagi orang Islam yang rata-rata sedang marah, pihak berkuasa hendaklah tegas dalam mengheret si kurang ajar itu ke muka pengadilan.

Tidak kira di mana dia lari dan menyorok – baik di hutan atau di gua dalam negeri, di luar negara, hatta di planet lain – pasti ada keupayaan pihak berkuasa untuk mengesan dan menangkapnya.
Sebenarnya ini bukan kali pertama Islam dan Nabi dihina menerusi laman sosial. Sejak sekian lama pihak musuh menyerang dan meranapkan kesucian agama dan Rasulullah menerusi rangkaian maya. Ini dilakukan – secara berlapis atau terang-terangan – bukan sahaja oleh orang luar, malah orang kita sendiri.

Kes Calvin tidak boleh dimaafkan. Inilah masanya untuk pihak berkuasa menunjukkan ketegasan dalam membendung penghasut agama. Sebenarnya kita sudah terlalu berlembut selama ini. Kita sahaja yang setiap masa mengambil hati orang lain, sedangkan orang lain tidak sedikit pun menghiraukan perasaan kita.

Kesabaran kita ada batasnya, malah kini sudah sampai kemuncaknya. Jangan melambatkan tindakan ke atas penghina Nabi. Jangan berkompromi juga kepada mana-mana individu yang menghina raja, termasuk Goi yang kini bebas atas jaminan.

Umat Islam, khasnya Melayu, mahu individu-individu biadab itu segera dihukum. Sekiranya kita terlalu banyak bertolak ansur, orang akan terus menghina dan memijak kepala kita. Kita berkuasa, kita boleh bertindak.
Posted: 12 Jun 2013 04:20 PM PDT
Di mata pengundi Cina, MCA sudah tidak laku lagi dan hanya wujud pada nama, sekaligus hilang 'locus standii' untuk berbicara tentang isu-isu bersangkutan kaum itu, apatah lagi mahu mempertahankan isu sekolah vernakular.
Gabungan NGO Melayu-Islam 
Gabungan NGO Melayu-Islam ingin mempersoalkan apakah hak Ketua Pemuda MCA untuk mengkritik pendirian kami yang mendesak supaya semua sekolah-sekolah vernakular kerajaan ditutup?
Walaupun Datuk Dr Wee Ka Siong menggembeleng 1,000 pertubuhan Cina untuk membuat laporan polis terhadap isu yang dibangkitkan dua hari lepas, namun kami sesekali tidak gentar dan berganjak daripada keputusan yang kami ambil sebulat.
Malah tindakan beliau mengguatkan lagi semangat serta iltizam kami untuk meneruskan perjuangan bagi mewujudkan masyarakat majmuk yang bersatu padu di dalam satu aliran sekolah kebangsaan serta selari dengan hasrat Perdana Menteri Datuk Seri Najib Tun Razak yang mahu melihat Penyatuan Nasional atau National Reconciliation pasca Pilihan Raya Umum ke-13.
Kami yakin dan percaya sepenuhnya bahawa perjuangan dengan niat murni untuk menamatkan kewujudan sekolah-sekolah vernakular kerajaan adalah berlandaskan kepada kehendak dan peruntukan yang termaktub di dalam Perlembagaan Persekutuan.
Tindakan Pemuda MCA membuat laporan polis terhadap kami adalah satu usaha terdesak demi menyelamatkan imej dan masa depan politik parti itu.
MCA sudah mati kerana telah ditalkinkan oleh semua pengundi Cina pada PRU13 lalu.
Daripada 37 kerusi parlimen yang telah diamanahkan oleh pucuk pimpinan Barisan Nasional, MCA hanya mampu menyumbang empat buah kerusi.
Kalau tidak kerana undi ehsan orang Melayu, sudah tentu empat wakil MCA di Dewan Rakyat termasuk kerusi Air Hitam yang diwakili oleh Dr Wee tidak merasa untuk bergelar Yang Berhormat.
Di mata pengundi Cina, MCA sudah tidak laku lagi dan hanya wujud pada nama, sekaligus hilang 'locus standii' untuk berbicara tentang isu-isu bersangkutan kaum itu, apatah lagi mahu mempertahankan isu sekolah vernakular.
Mengapa apabila orang Melayu menyuarakan pendirian tegas supaya sekolah vernakular kerajaan ditutup berlandaskan Perlembagaan tiba-tiba sahaja MCA berpura-pura melenting untuk menjadi jaguh tetapi senyap menikus ketika gerakan pendidikan Dong Zhong yang amat rasis menggugut kerajaan setiap kali mereka mendesak itu dan ini berhubung sekolah vernakular.
Peruntukan beratus-ratus juta ringgit yang disalurkan oleh pihak kerajaan kepada sekolah vernakular selama ini hanyalah atas dasar EHSAN sahaja dan bukannya diwajibkan di bawah Perlembagaan.
Kami tegaskan sekali lagi kewujudan sekolah vernakular adalah BERTENTANGAN  dengan Perlembagaan Malaysia dan oleh sebab itu ia mestikan dihapuskan demi perpaduan dan kestabilan politik negara.
Sehubungan itu Gabungan NGO Melayu-Islam mencabar Dr Wee dan juga Biro Pendidikan Pemuda MCA untuk berdebat bagi mendidik dan memberi kesedaran kepada mereka berlandaskan kekuatan hujah Perlembagaan Persekutuan.
Butiran mengenai penganjuran debat itu akan kami umumkan melalui media minggu depan dan surat jemputan akan dihantar kepada mereka yang berkenaan.
Hidup Perlembagaan Persekutuan!
Pengusaha Bas Ekspres Desak Tambang Naik, Enggan Jual Tiket Raya Lebih Awal
Posted: 12 Jun 2013 04:15 PM PDT
(mStar) - Syarikat pengusaha bas ekspres mahu menaikkan tambang mereka sebanyak 30% dan memilih untuk tidak menjual tiket lebih awal pada Julai dan Ogos sehingga mereka mendapat pengesahan kerajaan mengenai kenaikan tambang.
Langkah itu sekiranya dipersetujui akan menyaksikan tiket bas dari Kuala Lumpur ke Johor Baru berharga kira-kira RM40 berbanding kebiasaannya RM31.10 (Transnasional).
Presiden Persatuan Pengusaha Bas Seluruh Malaysia (PMBOA), Datuk Ashfar Ali berkata syarikat bas ekspres telah bertemu dengan pegawai Suruhanjaya Pengangkutan Awam Darat (SPAD) pada akhir bulan lalu berhubung kenaikan tambang bas.
Antara alasan yang dikemukakan ialah kos menyeluruh telah meningkat sebanyak 36% sejak kenaikan terakhir dan pelaksanaan gaji minimum pada tahun ini memberi kesukaran kepada syarikat bas ekspres untuk beroperasi.
Ashfar berkata, walaupun SPAD telah mendengar rungutan mereka, keputusan mengenai kenaikan tambang bas masih belum diputuskan.
Menurutnya, jika pengusaha bas menjual tiket untuk tempoh dua bulan lebih awal, ia akan memberi kerugian besar sekiranya kadar kenaikan tambang dipersetujui.
"Jika kami menjual tiket sekarang, kami akan kerugian 30% sebaik saja kerajaan bersetuju menaikkan tambang bas," katanya.
Ketika ditanya mengenai tahap keyakinan beliau sekiranya tambang bas dinaikkan, Ashfar berkata pegawai SPAD memahami kedudukan pengusaha bas ekspres dan bersikap realistik.
Syarikat bas ekspes, katanya, akan terus memberi tekanan sekiranya tambang bas tidak dinaikkan.
"Kami akan mengalami kerugian dan orang ramai tidak akan mempunyai insentif untuk menyediakan perkhidmatan tambahan," katanya.
Sebagai pendekatan sementara, Ashfar mencadangkan kepada SPAD untuk meningkatkan tambang bas sebanyak 30% pada musim perayaan.
Sebuah syarikat pengusaha bas ekspres yang mahu namanya dirahsiakan berkata, pendekatan syarikat tersebut untuk tidak menjual tiket dua bulan lebih awal bergantung kepada keputusan SPAD berhubung kenaikan tambang.
"Ia akan menjadi lebih mahal untuk mengendalikan bas pada Hari Raya – kami menghantar penumpang ke kampung halaman tetapi kami mungkin ketiadaan penumpang dalam perjalanan semula ke destinasi asal. Kesesakan lalu lintas turut meningkat.
"Segalanya naik. Bas kami dan juga alat ganti.
"Gaji minimum bermaksud kami harus membayar lebih untuk kerja lebih masa, tetapi tiada siapa melihat kadar tambang bas," katanya.
Malaysia's GE13: What happened, what now? (part 2)
Posted: 12 Jun 2013 04:09 PM PDT
Clive Kessler, New Mandala
The first part of this commentary (READ HERE) analysed the paradoxical outcome of PRU13. It traced how the election of a reduced Barisan Nasional presence and increased opposition numbers in parliament has amplified, not diminished, UMNO's power —— here meaning specifically its power within the nation's government and over the formation of national policy. It then examined the nature of the election campaign that yielded this paradoxical outcome.
A rejection of Perkasa?
PRU13 was a less than explicit, and often inchoate, engagement, or contestation, between two rival views of the Malaysian nation, of what it is and where it was, or might be, headed.
On the one side, UMNO/BN, and especially in its appeals to its own power-base in the core Malay electorate, maintained incessantly that the country is and has always been Tanah Melayu —— Malay land and the land of the Malays —— and that the country's defining Malay identity would now have to be upheld by a reaffirmation and, if necessary, even an expansion beyond previously existing understandings of what that characterisation as Tanah Melayu might mean.
On the other side, the Pakatan coalition stuck to the terms of the agreement binding together its three partners. In a less than fully worked-out way they insisted that Malaysia was, or must become, a land of and for all Malaysians, and was now ready to do so. Or at least to make a common start on that journey —— that quest for a shared future based upon a new national understanding and, under the existing Constitution, a new principled foundation.
That was the choice that was placed on offer to the voters. If it was the campaign that was waged by UMNO/BN that won the day, can it be said that the overall election result represented a rejection of Perkasa by the nation, especially the Malay electorate?
Hardly. That is simply not so.
Yes, two Perkasa men who received UMNO/BN backing were defeated. But 88 UMNO candidates won. And that is more important, that is what matters.
They won on the "Malays in danger, Islam under threat" campaign waged in the Malay media that, as its main election effort, UMNO directed at the nation's Malay voters.
The Perkasa position is in effect, as some put it, "Malays on top, now and forever. That is Malaysia, love it or leave it!"
It is a hard, uncompromising position. But that, too, if in slightly more polite and modulated terms, was the essence of the UMNO campaign that was projected daily, with ever increasing determination and with increasingly disquieting effect, by Utusan and its media consociates to the ever more fearful Malay voters in the rural heartlands.
Two outright, up-front card-carrying Perkasa candidates lost, even though they enjoyed UMNO support.
But UMNO ran, and won handsomely upon, a campaign which can simply be described as "Perkasa Mild". A Perkasa-type campaign detached from the perhaps dubious or extreme reputation of Perkasa itself. A Perkasa-line not, like the original, angry but one for the somewhat more polite and genteel, and for those gripped by a fearful, and artfully cultivated, collective cultural and political anxiety.
A Perkasa line, it might perhaps be said, for those who might hesitate, not out of fear but even out of basic decency and in good conscience, to be publicly identified with Perkasa.
On the contrary. Perkasa, they might well feel, may be extremists. But UMNO is mainstream. And if that is what UMNO is saying, if that is the campaign that it is running, well, that line and that campaign, being UMNO's, cannot be extreme. That, for some, was the psychology of supporting "Perkasa Mild".
It proved a winning campaign.
A winning campaign, certainly, for UMNO. And also, though in a different way, a winning campaign for Perkasa as well.
A winning campaign for Perkasa despite the loss of the two high-profile Perkasa members whose candidacy UMNO was supporting.
How so?
In UMNO's 88 victories, Perkasa and its stance were lent an official respectability and "normalised" —— and in that way given a kind of vindication. Or at least political and moral absolution.
That is how what some political scientists used to call "ginger groups" —— or radical pressure groups operating from outside a party upon like-minded "true believers" and sympathisers within it —— operate and succeed.
In France in the 1950s one such group —— the forerunner of the Le Pen movement of recent years and today —— for a while rode high. The Poujadist movement influenced and infiltrated the ruling Gaullists. As they did, as they succeeded in doing so, their strength declined. Challenged by a journalist that his movement had failed, one Poujadist leader powerfully responded: "Not so! We have not failed, we have succeeded! We have succeeded in 'Poujad-izing' the moderates!"
Perkasa, too, may soon be able to make the same rejoinder, the same boast.
With that tune borrowed from Perkasa but played in a minor key, the UMNO in very difficult times did not just hold on to what it had but significantly increased its number of parliamentary seats. The costs of its doing so were paid by the plummeting plausibility of its main long-term non-Malay partner parties in BN. They may never recover.
But for UMNO it worked well. UMNO's number of seats is up by 9, a number not far short of what is now the combined MCA, MIC and Gerakan parliamentary presence of 12.
BN representation from the nation's primary zone in peninsular Malaysia is overwhelmingly an UMNO parliamentary presence: 88 of 100. The old partner parties —— MCA, MIC and Gerakan —— are now in no position to restrain UMNO or to resist its demands. To have its way, UMNO has merely to "square things off" with its Sarawak and Sabah allies, operating not as a solid bloc but as a collection of mutually wary contenders who can, if need be, be played off against one another.
From the viewpoint of the practitioners of UMNO Realpolitik it is a very satisfactory outcome —— even if the party's "hard men" did not exactly envisage this outcome and plan it down to the last detail.
It is, for them, a very satisfactory outcome that was delivered by the success of their "Perkasa Mild" strategy.
A "Chinese tsunami"?
Recourse to that strategy came, as indicated, with a cost.
It entailed a substantial "writing off in advance" of much of "the Chinese vote" —— of the votes of the vast majority of Malaysian citizens of Chinese origins and cultural background. It deprived the leaders of the Chinese partner parties MCA and Gerakan of "face" and credibility and stripped their parties of what was left of their political plausibility.
Yet the movement of voters away from UMNO/BN was not, as some have suggested, simply a "Chinese phenomenon".
The same trend seems to have been characteristic, in greater or lesser degree, of a significant number of Malaysians of all backgrounds who reside in and around the main cities, and in their adjoining semi-urban zones.
It was displayed, that is, by most of those whose lives are grounded outside of the electorally "overrepresented" rural Malay heartlands and whose cultural orientations are focused upon concerns that lie beyond where the UMNO and Utusan "Malay anxiety campaign" had great cultural reach and political "traction".
The results of PRU12 in 2008 had come as a great surprise to some. While some people had seen it coming, others, including those who then ran the UMNO/BN campaign, did not. And, as if it had come suddenly from nowhere, they dubbed it a "tsunami".
Things were different this time. The UMNO/BN side knew that they were in "the fight of their lives", a fight for political survival. Anti-UMNO/BN currents were running strong in 2013. When they showed up in the election results, it could have been a surprise to nobody.
But in politics there are few things harder to resist than a convenient cliché. When the massive falling away of government support became clear, and Barisan National in the peninsula was left looking very much like a club with only one member attended by a few bemused janitors, the official response, orchestrated by UMNO and Utusan, was that what had happened was a "Chinese tsunami".
The Chinese had defected, it was claimed, they had abandoned UMNO/BN. The Chinese were to blame. "What more can the Chinese possibly want [beyond what they already enjoy under UMNO/BN]" was Utusan's furious banner headline.
One thing needs to be made clear here.
The expression "Chinese tsunami" is a polite —— meaning in-explicit, since it does not use those words directly —— way of saying that kaum Cina kita sudah memberontak dan menderhaka, that our Chinese community has rebelled and committed treason.
That is what people who use the expression "Chinese tsunami" mean.
So the issue to be discussed is not whether this second "tsunami" of 2013 was a "Chinese" or a more general and widespread "storm".
What is needed is to bring into the clear and explicit light of day the underlying meaning of that coded expression and to call to account —— for what they mean to say, and what political objective they intend to accomplish by saying it —— those who are trading subliminally in this notion of Chinese treason (derhaka Cina).
To react by shouting in exasperation, "how dare they, how dare the Chinese presume to behave disloyally, to indulge in treason!" ignores the fact that those who voted in ways that UMNO and Utusan may not have liked were, as Malaysian citizens, fully entitled to cast their votes as they pleased, and to use their votes to say that they did not like what they were seeing —— that they did not like the direction in which UMNO now seemed determined to drag the country.
The attitude and response displayed by UMNO and Utusan are those of a different situation. They are those of the Ottoman Empire. There, every millet (meaning every "encapsulated" national or cultural or religious minority) had the right to manage its own internal affairs autonomously, free from outside interference —— so long as they remained monolithically loyal under their own leaders to the sultan and his government.
But Malaysia in Prime Minister Najib's time is not the Ottoman Empire in the age of Suleyman the Magnificent or Abdul Majid I.
The point is obvious, but its implications are difficult for some to grasp.
The expression "Chinese tsunami" may be rhetorically evocative. But it is logically and empirically dubious, and its use is politically and morally inexcusable.
Will non-Muslim parents get justice, interfaith panel asks Putrajaya
Posted: 12 Jun 2013 03:33 PM PDT
(TMI) - Malaysia's leading non-Muslim interfaith council demanded today the federal government answer if it had reversed its 2009 stand on child conversions to Islam, in the wake of a recent case in Negri Sembilan that may reignite the simmering religious tensions within the country.
The latest case of S. Deepa, a 29-year-old Hindu mother from Jelebu who learnt in April her estranged husband had unilaterally converted their two underage children to Islam after he embraced the country's main religion over a year ago, had moved the Malaysian Consultative Council of Buddhism, Christianity, Hinduism, Sikhism and Taoism (MCCBCHST) to censure the authorities for what it perceived to be injustice towards non-Muslims.
"Was the Cabinet decision in April 2009 a flash in the pan to pacify non-Muslim Malaysians because of the numerous cases of such gross injustice?" the MCCBCHST asked in a statement signed by the leaders representing five of the country's six main faiths.
In April 2009, Minister Datuk Seri Nazri Aziz announced the government will ban the automatic conversion of minors to Islam, in a bid to quell unease among religious minorities in mainly Muslim Malaysia.
Then the de facto law minister, he had said minors were to be bound by the common religion of their parents while they were married even if one parent later becomes a Muslim
"We have to resolve this once and for all. I don't think we should be deciding on a piecemeal basis every time a conversion issue crops up," Nazri said in a news conference then. "We have decided on a long-term solution because we expect more cases will occur, being a multiracial country."
Islam is the religion of over 60 per cent of Malaysia's 28 million people and its followers are bound by Syariah as well as civil laws that apply to non-Muslims.
In its statement today, the MCCBCHST demanded Putrajaya answer if the Cabinet decision ― announced shortly after Datuk Seri Najib Razak replaced Tun Abdullah Ahmad Badawi as prime mimister ― carried any weight at all, or if civil servants were given free rein to enforce the law as they saw fit.
The MCCBCHST did not explain its question but it appears to follow on the heels of the remark by Negri Sembilan Islamic Affairs Director Datuk Johani Hassan, who reportedly said only one parent's consent was needed to convert a child to Islam.
"The law does not say that we need the consent of both parents before we can convert their children.
"When one parent embraces Islam, the children can be automatically converted," he was quoted as saying by The Star Online in its June 9 news report.
MCCBCHST also demanded to know if conversion cases would be adjudged fairly by the civil courts, which it says is the proper platform to decide on such issues as non-Muslims have no legal standing in Syariah courts, which is where Islamic authorities have persistently argued for the matters to be heard.
Posted: 12 Jun 2013 03:18 PM PDT
Our nation's destiny will be shaped as much by the realities on the ground as by the character and courage of our leaders.
Shad Saleem Faruqi, The Star
WHAT direction will Malaysian society take in the post-GE13 era is a question on many minds. The future is not for anyone to predict with certainty. The spirals of history do not have a pre-determined, dialectic path.
What can be said is that our destiny will be shaped as much by the realities on the ground as by the character and courage of our leaders. Will they rise above the timberline to transcend race, religion, region and narrow partisan politics to persevere with an agenda for transformation? Or will they sacrifice idealism at the altar of expediency?
Only time will tell. It is periods of changes that test the mettle of leadership.
"Leaders of substance do not follow opinion polls. They mould opinion. Not with guns or dollars or position but with the power of their souls".
The rise of two major political coalitions is now consolidated.
This supplies political unity to a society deeply divided along ethnic, religious and regional lines.
The 2008 and 2013 general elections have legitimised the existence of a strong political Opposition.
People have begun to believe that some check and balance in Govern­ment is necessary.
In the recent elections, Barisan Nasional's victory appears to be owed to three disparate groups – rural votes in the Malay heartland; lower income groups of peninsular Malaysia that benefited from Government handouts and Barisan's safe deposit seats in Sabah and Sarawak.
The Chinese and Indian components of Barisan failed to deliver and this has led some foreigners to comment (I believe prematurely) that Malaysia's multi-ethnic coalition is near collapse.
It may be difficult in the long run for Barisan to maintain its grip on its GE13 electorate because rural areas are shrinking. Rural to urban migration is widespread.
The Malay community is the most prone to internal migration. In any case, PAS has captured some erstwhile Malay rural fortresses. As to the poor, if their socio-economic condition improves, they may develop new preferences.
Therefore, Barisan needs a new orientation and new policies.
Specifically, it needs to consider how far issues such as elite corruption and the perception that business opportunities are being monopolised by the political and administrative elite has alienated it from sections of the Malay grassroots.
While ethnicity remains a potent factor, other dynamics seem to have emerged. Among them is the rural-urban divide. Areas penetrated by Internet appear inclined towards the Oppositon.
On the non-Malay side, its withdrawal of support for Barisan is fuelled by official over-zealousness in the enforcement of Article 153 policies. There are a number of intractable religious issues, among them the recurringly painful one of conversion of minors to Islam when one parent leaves his religion to become a Muslim. Limited places in public universities, low representation in public services and the escalating cost of private higher education are also fomenting frustration.
There are real concerns about malproportioned electoral constituencies.
Given the above, Umno has two stark choices. First, to moderate its policies on a host of inter-communal issues in order to regain the trust of the Chinese and Indian constituents of the complex ethnic mosaic that makes up nearly 40% of the peninsula.
Such an accommodation is necessary to repair the shattered 57-year-old multi-ethnic coalition that gave Malaysia its enduring and endearing stability and prosperity. Further, a centrist approach is needed to compete with the determined, resilient multi-ethnic Opposition coalition.
The second choice for Umno is to succumb to pressure from its rightist factions to stop romancing the Chinese community.
The 2013 election has proved that Umno and its reliable Sabah-Sarawak allies can form a Government without Chinese support.
To the Umno rightists, this mono-ethnic approach can become even more viable if Umno strengthens its flanks by striking a pact with PAS and Malay members of PKR.
An arrangement with PAS and PKR should not be difficult ideologically. The main challenge is the extent to which power must be shared.
Pakatan Rakyat's strong showing is concentrated in urban areas in peninsular Malaysia. It is estimated to have captured 80 to 90% of the Chinese vote. Pakatan's weaknesses are that, despite the presence of PAS and PKR, it has weak support in the Malay rural heartland and very little following in Sabah and Sarawak.
A real debilitating factor against Pakatan Rakyat is the perception in many Malay minds that a vote for Pakatan is a vote for DAP and a vote for DAP is a vote for abolition of all provisions of the Constitution dealing with Malay special position. In fact, these provisions are deeply entrenched. Any call, even in Parliament, to abolish them will constitute sedition. Even if the Bill is introduced, it cannot become law without a special two-thirds majority of the total membership of the Houses plus the consent of the Conference of Rulers.
To win Malay trust, Pakatan needs to clarify its commitment to the Constitution's "social contract".
Despite the currents and cross-currents and the angry rhetoric, I do not believe that radical political changes are in the offing.
Our tested and tried unique formula for multi-ethnic compromises will continue. What we have to do is to sit at the table of fellowship and listen to each other a little bit more.
To go forward as a nation, we need to go back to the spirit of accommodation, compassion and tolerance that animated the body politic in 1957 and 1963.
Shad Saleem Faruqi is Emeritus Professor of Law at UiTM.
Accept final ruling, parties told
Posted: 12 Jun 2013 03:15 PM PDT
(The Star) - With the deadline to file election petitions now over, the Election Commission (EC) has reminded all parties to accept the eventual decision of the court on their legal bid to challenge the results of the 13th general election.
EC chairman Tan Sri Abdul Aziz Yusof said petitioners unhappy with the High Court ruling that will hear their cases could send their appeals to the Federal Court, which will make a final decision.
"I urge all parties who have filed petitions to accept the court's final ruling and not blame the court if the decision is not in their favour," he said yesterday.
The 21-day period to file election petitions following the gazetting of the GE13 results ended at 5pm yesterday.
Abdul Aziz said the petitioners had 15 days to notify and submit a copy of their petitions to the EC after filing their petitions at the High Court.
The EC would then prepare affidavits in response to the petitions before the High Court decides whether the cases should proceed to a hearing or be dismissed.
Abdul Aziz said the Attorney-General's Chambers had assigned a team of lawyers in each state to represent the commission in court and that the team will be coordinated by the commission's legal adviser.
It was reported that Barisan Nasional has decided to file 21 election petitions, fewer than half of the 50 initially announced by its chairman Datuk Seri Najib Tun Razak.
Pakatan Rakyat has managed to squeeze in three more election petitions yesterday, bringing the total to 29 complaints, hours before the deadline.
PKR strategy director Rafizi Ramli said the three petitions were for the Kudat, Tawau and Libaran parliamentary seats.
The petitions for the parliamentary seats from PKR involved 18 parliamentary and one state seats. PAS will be challenging the results in four parliamentary and nine state seats while DAP will petition against two parliamentary seats.
DAP candidate for Cameron Highlands M. Manogaran filed a petition at the Temerloh High Court. The seat was won by MIC president Datuk Seri G. Palanivel.
In Ipoh, PAS filed three petitions for the Perak state seats of Rungkup, Manong and Selama, while PKR filed its petition for the Tapah parliamentary seat.
In Johor Baru, the state PKR filed petitions for the Tebrau and Pasir Gudang parliamentary seats.
Najib acknowledges voters call for transparent, fair, accountable government
Posted: 12 Jun 2013 03:06 PM PDT
(The Star) - Datuk Seri Najib Tun Razak said he understood and acknowledged the call made by voters at the 13th general election for the government to be transparent, accountable and fair in distributing economic benefits.
The Prime Minister said that in charting a course towards sustainable economic growth, he would work to ensure that no one is left behind in sharing the fruits of the country's national successes.
"I understand and acknowledge the message from voters: that as we proceed along this path, we must be transparent and accountable, and that the benefits of economic transformation must flow to all Malaysians.
"I will work to ensure our national success leaves no one behind," Najib said in his keynote speech at the 2013 Invest Malaysia conference here Thursday.
Addressing an audience that included foreign investors at the annual event organised by Bursa Malaysia that is now in its ninth year, Najib pointed out that market confidence in the government remained strong despite the outcome of the keenly contested 13th general election.
This could be seen in the biggest one-day gain recorded by the KL Composite Index, which surged by more than 100 points after polling day on May 5.
"I wonder if that is any indication that the markets prefer our economic agenda over the opposition's," he said.
Najib said that while it was tempting to see the post-general election stock market rally as the market's endorsement of the path that the government has chosen for Malaysia, it was also an expression of relief.
"After a year of growing uncertainty, the country's political risks had eased," said Najib.
The Prime Minister said that after its success in securing a new five-year term, the government now had an opportunity to set Malaysia on a sustained growth path for decades to come.
"As we approach developed nation status, it is time to reflect; to ask ourselves where next?"
"The conversation will be less about economic indicators and more about how we can build sustainable economic growth; about where we should position ourselves in Asia and the global economy," said Najib.
Umno's antics could further damage BN
Posted: 12 Jun 2013 02:59 PM PDT
If it does not do some soul-searching and mend the error of its ways, then the coalition as a whole is doomed
Amir Ali, FMT
Umno in its haste to claim victory in the recently concluded 13th General Elections (GE13), has lost all sense of direction and this is going to damage the party's image more than ever.
In the wake of reformasi, the jailing of Anwar Ibrahim and the wild response by Umno grassroots in many cities forced the party to do some seriously reflection, with Abdullah Ahmad Badawi and his team leading the way.'
Despite being the Deputy Prime Minister during those turbulent times in the party's history, Abdullah had one thing in mind, get back the support of the grassroots and bring the Malays back into the fold.
In that exercise he listened to diverse views, including that of outsiders and this in the end helped Umno regain its glory in the 2004 elections, which the BN won massively.
Alas this feat by Umno is historic since the party will never regain such popularity as we saw in the 2008 and the 2013 elections in where Umno was relatively nonexistent!
It was never present in GE13, where the Barisan National took the helm of the entire campaign and in which even Najib Tun Razak, the leader of the Umno was presented not as the party chief but as the BN chief.
Umno candidates were massacred in the BN, never showing their true colours – that is of Umno itself, and claiming to represent one organisation under the 1Malaysia banner.
Thus, Umno's strategy in GE13 was more towards its invisible cloak that projected it as BN and not as Umno.
The question is: Would the results of the GE13 have been the same if Umno was pushed forward as it was before the reformasi era and during that one glimpse in 2004?
Umno seems to have also forgotten that the victory for the government in GE13 was that of BN's, not that of Umno's.
Umno was lucky to have won that many seats
Henceforth, is it unwise for Umno to talk and play tough when it knows that it will have its nose rubbed in by the judges and magistrates who have a new found freedom which they did not have when Umno was at its prime?
The arrest of activists and political leaders will surely not calm the wave of protests against the GE13 results, since this is the not the way to handle the thorny situation created by the just concluded but disputed elections.
Umno must accept the fact that it was lucky to have won that many seats but that does not mean it has the power to toy with the country's democracy and threaten the opposition with arrests.
STAR will persevere, targets GE14
Posted: 12 Jun 2013 02:53 PM PDT
Sabah State Reform Party (STAR) chief Jeffrey Kitingan believes that although the party failed in GE13, they "have planted the seeds" and will continue with their "political struggle". 
Michael Kaung, FMT
KOTA KINABALU: The State Reform Party (STAR) Sabah which came away with just one seat in last month's 13th General Election has forced the fledgling party to reconsider its options and strategies and indeed its very survival till the next election.
While all state based or 'local' parties suffered wounds in the just concluded election, STAR is the first to make efforts to address the real-politic in the state and country and  is hoping to re-organise and strengthen itself in preparation for the 14th general election.
Party chairman Jeffrey Kitingan said the decision was made at the meeting of the central committees and heads of divisions from across the state today.
He said the meeting was called in response to GE-13 post-mortem recommendations following the unexpected election results.
"Despite your hard work and enthusiasm we failed to deliver in this election because our expectations were too high within such a short period of just 15 months. But, considering the obstacles and huge odds, we can stand proud of our efforts" Jeffrey told the meeting.
"Don't forget that we have just planted the seeds of our struggle in a hostile and competitive environment where other political trees have already grown and taken roots.
"We need to be patient and committed to nurture these seeds so that one day our political struggle will outgrow the others and bear fruits for our people," he added.
During the May 5 general election, STAR contested in 49 state and 21 parliamentary seats in Sabah but only won one state seat. The seat was delivered by Jeffrey in Bingkor.
Jeffrey, who also challenged his elder brother Joseph Pairin Kitingan for the Keningau parliamentary seat, however lost that contest after the opposition failed to agree on a one-on-one fight against the Barisan Nasional coalition.
It was nevertheless telling that Pairin, who is the president of Parti Bersatu Sabah (PBS) and a deputy chief minister, saw his support base become even smaller and even then only with the help of the Umno-led government machinery.
Perpaduan Melayu: Peluang Yang Terlepas
Posted: 12 Jun 2013 02:27 PM PDT
A Kadir Jasin
CERITA ketidakserasian antara Timbalan Presiden Parti Keadilan Rakyat (PKR), Mohamed Azmin Ali dan Ahli Majlis Pimpinan Pusatnya, Abdul Khalid Ibrahim sudah basi.
Umum sudah tahu masalah antara Ketua Perhubungan PKR Selangor itu dengan Menteri Besar Selangor kerana telah berlaku secara terbuka.
Cerita Barisan Nasional diselamatkan oleh orang Melayu, Bumiputera dan luar bandar pada Pilihan Raya Umum 5 Mei lalu pun sudah diketahui. Yang belum jelas ialah apa yang Perdana Menteri, Mohd Najib Abdul Razak, akan buat untuk mereka.
Begitu juga cerita Parti Islam Se Malaysia (PAS) ditolak oleh penyokongnya sendiri kerana mengorbankan prinsip perjuangan – Negara Islam dan Hukum Hudud – apabila terlalu taasub dengan kerjasama dengan PKR dan Parti Tindakan Demokratik (DAP).
Apa yang mungkin tidak diketahui umum dan sukar dipercayai ialah Umno, PAS dan sekelompok pemimpin PKR telah kehilangan peluang untuk menubuhkan "Kerajaan Perpaduan" di Selangor, Terengganu dan Kedah.
Di Selangor ia ada kaitan dengan permusuhan antara Azmin dan Abdul Khalid. Di Terengganu kerana kecenderungan Presiden PAS, Abdul Hadi Awang ke arah perpaduan Melayu dan Islam.
Di Selangor bisik dan risik mengenai kerajaan campuran PAS-PKR-Umno cukup serius. Seandainya rancangan itu berjaya, PAS, Umno dan sesetengah elemen PKR akan menubuhkan kerajaan campuran dengan PAS menyumbangkan calon Menteri Besar.
Di antara tiga parti itu, PAS adalah yang paling kuat di Selangor dengan menguasai 15 daripada 56 kerusi DUN, diikuti PKR 14 dan Umno 12. Daripada 14 Adun PKR, 10 adalah Melayu.
Tetapi peluang itu terlepas kerana pihak-pihak yang terbabit takut didedahkan dan tidak bersedia bertolak ansur mengenai calon Menteri Besar, kecuali Azmin yang dikatakan lebih terbuka.
Di Terengganu pula, kepemimpinan PAS negeri dikatakan berminat bekerjasama dengan Umno walaupun PAS hampir-hampir menewaskan Umno. Umno menang 17 kerusi DUN manakala PAS 14 dan PKR satu.
Di Kelantan pun angin perubahan dikatakan telah mula bertiup berikutan pengunduran diri Nik Abdul Aziz Nik Mat sebagai Menteri Besar dan digantikan oleh Ahmad Yakob.
Kredit: www.malaysia-today.net