Klik GAMBAR Dibawah Untuk Lebih Info
Sumber Asal Berita :-
---
DAP MPs want ministers with alleged fake degrees to resign
Posted: 26 Jun 2013 11:01 PM PDT
(The Sun Daily) - DAP MPs want two cabinet ministers who allegedly have fake degrees to resign.
They urged Prime Minister Datuk Seri Najib Abdul Razak to call for the immediate resignation of Human Resources Minister Datuk Richard Riot and Science, Technology and Innovation Minister Datuk Ebon Ewin, if their degrees are proven to be fake.
Ong Kian Ming (Serdang-DAP) said both ministers should clear the air on whether they have valid qualifications. He added that the information about their qualifications were obtained from the websites of the ministries they are attached to.
On Wednesday, Ong and Zairil Khir Johari (Bukit Bendera-DAP) told a press conference that the website of the Foreign Affairs Ministry stated that Riot obtained his Bachelor of Business Administration from the Chartered Institute of Business Administration (Ireland), Teoranta in 1994 and Masters of Business Administration from Preston University in the United States.
"As of 11.52pm, June 26, 2013, the Ministry of Foreign Affair's website still shows this entry although Richard Riot is no longer the Deputy Foreign Minister.
"We call upon the minister to explain why the Ministry of Foreign Affairs, where he was the Deputy Minister for a number of years in the previous Parliament, would list down his qualifications as such, rather than to state that the minister had obtained his undergraduate and Masters degrees in Human Resources from the University of Hertfordshire, as he claimed in numerous online media reports on Wednesday," Ong said today.
He also said the website of the Science, Technology and Innovation Ministry no longer shows the details of Ewon Ebin as of today.
Ong then distributed a previous screenshot of the ministry's website which shows that Ewon Ebin obtained his degree from Golden State University, Wyoming, USA.
"We call upon the Minister, Datuk 'Dr' Ewon Ebin to clarify whether or not he obtained his Masters in Business Administration from the Commonwealth Open University and his Doctorate in Business Administration from Golden State University, Wyoming, USA," he said.
On Wednesday, Riot rebutted the allegation that he obtained his undergraduate and Masters Degrees in Human Resources from the University of Hertfordshire, London.
US anti-Islam activists banned from entering UK
Posted: 26 Jun 2013 10:54 PM PDT
(NST) - LONDON: Two American anti-Islam activists were banned Wednesday from entering Britain following reports they were planning to speak at a far-right rally this weekend.
Robert Spencer and Pamela Geller, who founded the organization Stop the Islamization of America, had been planning to attend an English Defense League march in London.  
The Home Office said in a statement that Speller and Geller were "subject to an exclusion decision" and would not be allowed to enter the U.K.  
"The Home Secretary will seek to exclude an individual if she considers that his or her presence in the U.K. is not conducive to the public good," it said.  
According to the letter sent to Geller, the Home Secretary's exclusion decisions are reviewed every three to five years.  
Spencer and Geller were due to attend an EDL march Saturday to mark Armed Forces Day.
The march was set to finish in the London neighborhood where soldier Lee Rigby was killed last month by alleged Islamic extremists.  
Spencer said in an email that the Home Office's decision amounts to "craven capitulation."  
Matthew Collins, a spokesman from anti-racism campaigners Hope Not Hate, who had opposed Spencer and Geller entering the Britain, said his group was "absolutely delighted" by the Home Office's decision.  
"Free speech doesn't give you a right to incite hatred against people," Collins said.  
EDL leader Tommy Robinson tweeted his disappointment: "I am embarrassed of our country banning Geller and Spencer for daring to speak against Islam."  
Spencer and Geller are best known in the U.S. for their opposition to the construction of a mosque near the ground zero site in New York.
Selangor MB's ex-aide gets jail, whipping for cheating
Posted: 26 Jun 2013 10:48 PM PDT
(Bernama) - The High Court today sentenced Mohd Yahya Mat Sahri (pic), former special officer to Selangor Menteri Besar Tan Sri Abdul Khalid Ibrahim, to two years in prison and two strokes of the whip for cheating the president of Kumpulan Darul Ehsan Bhd, Datuk Abdul Karim Munisar five years ago.
Mohd Yahya, 44, was charged with cheating Abdul Karim Munisar, by deceiving him into believing that the Pakatan Rakyat secretariat was seeking sponsors for the party's 100th day celebration.
Judge Datuk Abdul Alim Abdullah meted out the sentence after allowing the prosecution's appeal against the Sessions Court's verdict which acquitted and discharged Mohd Yahya, 46, of the charge in May 2011.

The judge however allowed a stay of execution pending Mohd Yahya's appeal at the Court of Appeal and set bail at RM15,000 with one surety.

On May 20 2011, Sessions Court Judge Azhaniz Teh Azman Teh had acquitted and discharged Mohd Yahya on the basis that the prosecution had failed to prove their case beyond a reasonable doubt.

Mohd Yahya faced a further charge of inducing Abdul Karim to hand over RM50,000 in sponsorship for the event at the Gardenia Coffee House, Quality Hotel, on June 4, 2008.

He was charged under Section 420 of the Penal Code which carries a jail sentence of up to 10 years, whipping and a fine, upon conviction.

A total of 28 prosecution witnesses, including Selangor Menteri Besar Tan Sri Abdul Khalid Ibrahim and eight defence witnesses testified throughout the proceedings.

Deputy public prosecutor Nor Azah Kasran appeared for the prosecution while Mohd Yahya was represented by lawyer Ahmad Nizam Hamid.
Wakil BN, Pakatan sepakat mahu dalang insiden Lahad Datu didedahkan
Posted: 26 Jun 2013 08:56 PM PDT
(Bernama) - Beberapa wakil kerajaan dan Pakatan Rakyat (PR) hari ini menggesa kerajaan mendedahkan dalang di sebalik insiden pencerobohan pengganas Sulu di Lahad Datu, Sabah pada Mac lepas.
Mereka berpendapat tindakan melengahkan pendedahan dan penghakiman ke atas dalang berkenaan akan menimbulkan syak wasangka berterusan dalam kalangan masyarakat. 
Datuk Ahmad Hamzah (BN-Jasin) berkata walaupun yakin dengan kepimpinan kerajaan dan kehebatan pasukan keselamatan dalam menangani isu itu, pendedahan dan pendakwaan segera ke atas dalang terbabit tetap ditunggu.
"Walau ada pihak yang berkata kerajaan lambat mendedahkan dalang terbabit tetapi saya yakin kerajaan pada masa kini sedang melakukan siasatan yang begitu rapi bagi memastikan mereka yang terbabit dapat diadili," katanya ketika membahaskan usul menjunjung kasih titah Yang di-Pertuan Agong di Dewan Rakyat di sini. 
Menjawab isu penggunaan perkhidmatan AirAsia untuk mengangkut anggota tentera ke Lahad Datu yang dibangkitkan Datuk Shamsul Anuar Nasarah (BN-Lenggong), Ahmad berkata ia bukan satu isu yang harus diperbesarkan.
"Pada saya, penggunaan perkhidmatan AirAsia tidak menjadi masalah tapi soalnya dalang atau tali barut yang berada dalam negara, itu lagi bahaya," katanya. 
Berkongsi pandangan sama, Tian Chua (PKR-Batu) berkata kerajaan perlu mengambil tindakan tegas dan cepat untuk mendedahkan dalang insiden pencerobohan itu bagi membolehkan pendakwaan segera dilakukan ke atas individu terbabit. 
Ahmad, ketika mengakhiri perbahasannya, menarik perhatian semua pihak perlu mengambil pengajaran daripada insiden berdarah itu dan mengenang jasa anggota keselamatan yang sanggup berkorban demi mempertahan kedaulatan negara. 
"Apapun yang disebutkan di sini, kita menghala kepada satu tujuan sama iaitu mengutuk perbuatan dalang di sebalik pencerobohan berkenaan," katanya.
Snap polls best option for T'ganu?
Posted: 26 Jun 2013 08:37 PM PDT
However, Article 14(4) of the constitution says that the Sultan can exercise his discretionary power and "dispense with any provision in Article 10 restricting his choice of MB."
Leven Woon, FMT
Fresh elections would be the best option for Terengganu should the upcoming Kuala Besut by-election result in a hung state legislative assembly, legal experts said today.
An opposition victory in the by-election would result in Barisan Nasional and the current opposition each having 16 representatives in the assembly.
The experts said the situation could be resolved through defections or an agreement to form a bipartisan government or by seeking the advice of the Sultan. However, none of these options would guarantee the stability of the government, they added.
Prior to yesterday's death of Kuala Besut assemblyman Abdul Rahman Mokhtar of Umno, BN had 17 seats in the house. PAS has 14 and PKR one.

'Budget cannot be passed'
Edmund Bon, an official of the Malaysia Centre for Constitutionalism and Human Rights, said a hung assembly would find it hard to pass bills tabled for debate.
"The most crucial bill will be the annual supply bill," he told FMT. "If they cannot pass it, then the state cannot run."
He said a way to resolve this would be for the two sides to negotiate to form a bi-partisan government which could try to reach consensus to pass certain laws on a case-by-case basis.
"But there is a danger of some elected reps crossing to the opposing side," he added. "There is also a possibility of the Menteri Besar facing a vote of no confidence."
Furthermore, he said, a bipartisan government would be hard to achieve in the current political scenario, with BN and PAS pursuing different ideals.
On the palace's role, Bon said that although it is assumed that the Sultan must accept the Menteri Besar's advice, the matter would not be as straight forward as when the position of the latter is indisputable.
"Even without a motion of no confidence, if a new leader brings a majority of the reps to see the Sultan, he can actually appoint that person as the new MB."
The constitution of Terengganu stipulates that the Sultan appoint a Menteri Besar who is a Malay and Muslim and commands the confidence of the majority members of the assembly.
However, Article 14(4) of the constitution says that the Sultan can exercise his discretionary power and "dispense with any provision in Article 10 restricting his choice of MB."
Activists say death toll in Syria now tops 100,000
Posted: 26 Jun 2013 08:26 PM PDT
BEIRUT (AP) — The civil war in Syria has now killed more than 100,000 people, a grim new estimate Wednesday that comes at a time when the conflict is spreading beyond its borders and hopes are fading for a settlement to end the bloodshed.
The Britain-based Syrian Observatory for Human Rights, which has been tracking the death toll through a network of activists in the country, said most of the 100,191 killed in the last 27 months were combatants.
The regime losses were estimated at nearly 43,000, including pro-government militias and 169 fighters from the Lebanese Shiite Hezbollah group — a recent entrant in the conflict.
The Observatory said 36,661 of the dead are civilians. Recorded deaths among the rebels fighting to topple President Bashar Assad reached more than 18,000, including 2,518 foreign fighters.
Observatory director Rami Abdul-Rahman said he suspected that the toll actually was higher, since neither side has been totally forthcoming about its losses.
The United Nations recently estimated that 93,000 people were killed between March 2011, when the crisis started, and the end of April 2013, concurring with Abdul-Rahman that the actual toll is likely much higher.
The Syrian government has not given a death toll. State media published the names of the government's dead in the first months of the crisis, but then stopped publishing its losses after the opposition became an armed insurgency.
Abdul-Rahman said that the group's tally of military deaths is based on information from medical sources, records obtained by the group from state agencies and activists' own count of funerals in government-held areas of the country. Other sources are the activist videos showing soldiers who were killed in rebel areas and later identified.
The new estimate comes at a time when hopes for peace talks are fading. The U.N.'s special envoy to Syria, Lakhdar Brahimi, said Tuesday an international conference proposed by Russia and the U.S. will not take place until later in the summer, partly because of opposition disarray.
Regime forces are pushing into rebel-held areas in an attempt to secure the seat of Assad's power in the capital of Damascus and along the Mediterranean coast in the heartland of the Alawites, an offshoot of Shiite Islam to which Assad belongs.
The offensive, along with new reports that Assad has used chemical weapons in 10 different incidents in the conflict, also prompted Washington and its allies to declare they have decided to arm the rebels.
On Wednesday, the Observatory said the regime drove rebels out of the town of Talkalakh, along the border with Lebanon. The town, which had a predominantly Sunni population of about 70,000 before the conflict, is surrounded by 12 Alawite villages located within walking distance of the Lebanon border.
The government takeover will likely affect the rebels' ability to bring supplies, fighters and weapons from Lebanon.
The town also lies on the highway that links the city of Homs to Tartus, in the coastal Alawite enclave that is home to one of Syria's two main seaports.
Syrian state TV showed soldiers patrolling the streets of Talkalakh, inspecting underground tunnels and displaying weapons seized from the opposition.
The governor of Homs, Ahmed Munir, told the private Lebanese broadcaster al-Mayadeen that some rebels in Talkalakh handed their weapons over to authorities. He said the town was a major area for infiltrators from Lebanon.
"Talkalakh is clear of weapons," Munir said.
Southeast of Talkalakh, government forces also took control of the village of Quarayaten on a highway that links the rebels to another supply route from Iraq, according to an activist who spoke on condition of anonymity out of fear for his safety.
The regime victories are likely to help it advance on rebel-held areas of the city of Homs, he said. The activist, who is connected to rebels in Homs, spoke by Skype.
The main opposition group, the Syrian National Coalition, urged the U.N. to help civilians in Talkalakh open routes to facilitate the rescue of women, children, the elderly and the wounded.
The fighting has increasingly taken on sectarian overtones. Sunni Muslims dominate the rebel ranks while Assad's regime is dominated by Alawites, and has been backed by Hezbollah fighters, particularly in towns near the Lebanese borders.
The conflict has also polarized the region. Several Gulf states, including Sunni-majority Saudi Arabia, back the rebels. Shiite powerhouse Iran is a major Assad supporter.
Syrian Information Minister Omran al-Zoubi lashed out at Saudi Arabia after that country condemned Damascus for enlisting fighters from its Lebanese ally in its struggle with rebels.
The remarks by al-Zoubi were carried late Tuesday by the state agency SANA after Saudi Foreign Minister Prince Saud al-Faisal met with U.S. Secretary of State John Kerry in Jiddah and condemned Assad for bolstering his army with fighters from Hezbollah. Prince Saud charged that Syria faces a "foreign invasion."
Al-Zoubi fired back, saying Saudi diplomats have blood on their hands and are "trembling in fear of the victories of the Syrian army."
Posted: 26 Jun 2013 07:45 PM PDT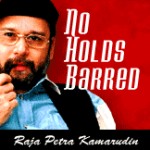 There are many cure-all snake-oil merchants out there who are offering us a one-cure-for-all remedy. HIV, cancer, diabetes, high blood pressure, heart trouble, gout, erectile dysfunction, memory loss, asthma, etc., all can be cured with just one pill. Take this pill once a day for three days and all your illnesses will disappear.
NO HOLDS BARRED
Raja Petra Kamarudin
I am wary of those who blame everything wrong with the country on the government, Barisan Nasional, Umno, the Prime Minister, the Malays, Islam, Prophet Muhammad, the British Colonial masters, etc.
And why is that? 
Well, the reason is because this becomes a very convenient copout. It allows us to shift the blame and not take responsibility. It enables us to look for a scapegoat (kambing hitam) rather than accept the fact that we are to blame for what is happening and for what is going wrong.
Poor feller. He murdered 25 people because as a child his father mistreated him (denied him ice scream). He is not to be blamed. His father is to be blamed for the 25 murders. His father taught him violence (caned him on one occasion for stealing RM1.00 to buy ice scream) so he grew up into a violent person. That is why he murdered 25 people. In fact, his father should be sentenced to death for the 25 murders that the son committed.
Sounds a bit exaggerated, I know, but when we are allowed to shift the blame for our wrongdoings and shortcomings to someone else then there is really no limit to how far we can go with this. And that is why I am wary about this 'shift the blame to others' game.
There are some things we can blame on the government, Barisan Nasional, Umno, the Prime Minister, the Malays, etc. But not all things are the fault of the government, Barisan Nasional, Umno, the Prime Minister, or the Malays.
More importantly, not all ills can be cured by a 'simple' change of government because some of these ills are in our heart and in our mind. And if we simplify the problem by thinking that a change of government is a cure-all solution, then we are never going to see Malaysia change for the better.
There are many cure-all snake-oil merchants out there who are offering us a one-cure-for-all remedy. HIV, cancer, diabetes, high blood pressure, heart trouble, gout, erectile dysfunction, memory loss, asthma, etc., all can be cured with just one pill. Take this pill once a day for three days and all your illnesses will disappear.
That can never happen and neither will the one-cure-for-all solution of changing the government to turn Malaysia into a Paradise on earth.
Let me relate a story about the time I used to live in Taman Purnama, Kuala Ibai, Kuala Terengganu back in the 1970s (I lived there for around 18 years until 1994).
When we first moved there, Kuala Ibai was not yet under the jurisdiction of the Kuala Terengganu Town Council. Therefore, we were spared the council tax but that also meant there was no rubbish collection.
Taman Purnama, Kuala Ibai, Kuala Terengganu
We then formed a residents' committee (with me as the Chairman) and called for a meeting to discuss what to do about rubbish collection. It was agreed that we would employ someone at a salary of a few hundred ringgit a month and each house would contribute a couple of ringgit (the price of a pack of cigarettes) to this person's salary.
We bought a pushcart and every day this employee would go house-to-house to collect all the rubbish from our dustbins and go and bury it at a vacant lot behind the neighbourhood.
There were two Chinese families in our neighbourhood. One was quite wealthy. They owned a hotel and nightclub and were involved in all sorts of businesses. The 'old man' of the woman of the house was a 'Datuk Bergelar' (not just a Datuk but a titled Datuk) and very close to the then Sultan of Terengganu. When he was still alive he was in fact the wealthiest man in Terengganu.
But this Chinese family refused to pay anything. So, of course, the rubbish man did not collect their rubbish. And when their dustbin was full they would just throw everything over the fence into their neighbour's garden. And, because of their 'power', no one dared reprimand them or say anything.
Nevertheless, I still visited them every Chinese New Year and acted as cordially and neighbourly as I could in the spirit of kejiranan. Eventually, thank God, they left the neighbourhood although that meant we 'lost' one of the wealthiest families in Terengganu.
Now, whom do we blame for the attitude of this very wealthy and renowned Chinese family? Can changing the government bring positive changes to Malaysia if we still have wealthy Chinese who act like this and who think that just because they are very close to the Istana they can act like small Rajas?
And this is what I find very wrong with some of the wealthy Chinese. Once they have too much money they lust for pangkat (position). So they are prepared to spend hundreds of thousands of ringgit to buy titles such as datukships and whatnot. And once they have these titles they act worse than even members of the royal family.
And this is why what happened, happened, as reported in the news item below. And it serves these people right. Many rich Chinese have been cheated in the pursuit of these titles. And most are too ashamed to report the fraud because it makes them look silly.
So, if you want to talk about change let us talk about change. But what change do you wish to talk about? Not everything wrong with Malaysia is entirely the fault of the government. We have a serious attitude problem that needs addressing. And this has nothing to do with the government.
Was it not the Chinese in Pakatan Rakyat's Selangor who threw 600 dogs into the sea to drown off Pulau Ketam? What has Umno or the Malays got to do with that?
********************************************
'I was told to pay RM90,000 for award'
A week after his face appeared in the newspaper, a recipient of the unrecognised Dato Kehormat Undang Naning award has claimed that he was led to believe the award was genuine and he almost paid RM90,000 for it.
Sebestian Koh, 49, said there were over 100 recipients that day receiving one of three titles – Datuk Seri, Datuk Paduka and Datuk.
Koh also refuted a statement by Malacca's Undang Luak of Naning, Dato' Seri Raja Merah Dato' Abdul Latif Hashim, that he did not confer the title.
Showing photographs of him receiving the award at the "balai rasmi" in Simpang Ampat, Malacca, on Feb 16, Koh said: "I think the confusion must have arisen because there were so many people being awarded titles that day, so he (Abdul Latif) might not have remembered me.
"I was told by a friend, who also received the award, that it was recognised by the Government. He said I could even include the title in my MyKad and passport.
"Although I had never heard of the award, I decided to accept it since they were conferring it on me anyway."
Koh was speaking to reporters at the MCA Public Service and Com­plaints Department yesterday.
The Star had front-paged the issue of questionable titles conferred by Naning chieftains and interviewed Abdul Latif and Ahmad Shah Raja Noor Jan Shah, who claimed to be the "Malacca-Perak Sultan".
Abdul Latif had said that the investiture ceremony to confer titles was purely customary and the awards were merely customary titles with no connection to those bestowed by the Malacca Government.
In November last year, Koh said his friend, a certain "Datuk" Teoh, had called to inform him about the Datukship and handed over a "surat watikah".
He said he was also informed about the RM90,000 "standard donation" for the title, which would be "contributed" to the Naning territory.
Abdul Latif presenting an award to Koh at an investiture ceremony at the 'balai rasmi' in Simpang Ampat, Malacca, on Feb 16.
Before the investiture ceremony, Koh said he paid RM6,000 for a yellow sash with red stripes, a medal with the words "Dato Kehormat" and a card identifying him as a title holder.
When asked if he knew that the award was dubious, Koh admitted that he did know that the historical state had no sultan.
"The one conferring the title claimed to be a descendant of the Malacca sultanate and I asked around to check if this was true," he said, confessing however that this was not done thoroughly as whatever information he had, coupled with Teoh's persuasion, made everything "look very real".
A few months after he accepted the award, Koh said his friends asked if they could advertise their congratulatory messages, to which he agreed.
"Only after The Star article on the Datuks of Naning was published did I realise that I had received an unrecognised award. My friends are laughing at me for being a recipient of a fake award. It is very embarrassing." 
When asked about his next move, Koh said he would not lodge a police report but had set aside the award and moved on.
On whether the award might be revoked if he did not settle the "standard donation", Koh waved it off as a non-issue, adding that "it was not recognised anyway".
Be careful, your bullshit is showing
Posted: 26 Jun 2013 06:11 PM PDT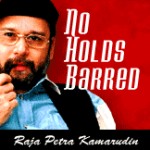 So, you go to Chinese schools because they are far better and more superior compared to national schools. But then you are ignorant of history. And it is Umno's fault that you are ignorant of history. Are these Chinese schools set up and run by Umno with Malay teachers who do not speak a word of Mandarin? If not then why must Umno be blamed if you go to the 'far better' and 'more superior' Chinese schools and yet you are still ignorant of history?
NO HOLDS BARRED
Raja Petra Kamarudin
One reader posted a comment saying that I am putting the cart before the horse. We need to change the government first before we can even talk about changing anything else, said this reader. Another reader posted a comment asking me how much I am being paid to tell people to not vote for Pakatan Rakyat. This reader interpreted what I said (no use changing the government unless we too change) as me telling people to vote for Barisan Nasional.
A few days ago, Royal History Professor Emeritus Tan Sri Khoo Kay Kim said that Malaysians are ignorant of history. Everyone jumped on him and called him all sorts of names and said that Umno and the government should be blamed for this.
This is what I mean when I say it is no use changing the government unless we too change. I did not say do not vote Pakatan Rakyat. I did not ask you to vote Umno. I am saying don't talk about change, any change, unless you too are prepared to change.
Is anyone stopping you from reading? Have history books been banned in Malaysia? Did I not write enough about the REAL history of Umno, the REAL story of Malaysia's independence (Merdeka) and events leading to Merdeka, the UNTOLD story regarding the Malay nationalist movement BEFORE Umno and BEFORE Merdeka, and whatnot?
Most of you respond by saying: why talk about the past? The past is not important. Why so cheong hei? I got no time to read long articles. (Long? Four or five pages is not 'long'. I read books that are 1,000 pages thick).  Who cares about your bullshit? What you say is not relevant. You have no credibility …yada…yada…yada…
So you see, even when we attempt to 'educate' you, you reject what we say. You refuse to read. You say this, that and the other. Then you blame the government for your ignorance and blame Umno for not teaching you REAL history. "This is all the fault of Umno!" you scream.
Okay, let's look at this from another perspective. You say that Chinese schools must not be closed down. Why? Because Chinese schools are far better and more superior compared to national schools. National schools are low standard. Chinese schools are of a higher standard. You learn more in Chinese schools than you can in national schools. Even Malays, you argue, go to Chinese schools. This proves that Chinese schools are superior.
So, you go to Chinese schools because they are far better and more superior compared to national schools. But then you are ignorant of history. And it is Umno's fault that you are ignorant of history. Are these Chinese schools set up and run by Umno with Malay teachers who do not speak a word of Mandarin? If not then why must Umno be blamed if you go to the 'far better' and 'more superior' Chinese schools and yet you are still ignorant of history?
Or are you saying that history is not taught in Chinese schools? Or do Chinese schools forbid you from reading other books other than just the school textbooks? And if you read other books other than just the school textbooks would the school sack you? Do the teachers of these Chinese schools raid your homes to search for books that you read and will punish you if non-school textbooks are found in your house?
So, please explain why, if you are ignorant of history, that this is Umno's and/or the government's fault. I just cannot comprehend the logic.
Okay, you go to school -- Chinese schools -- and the school has a certain curriculum. There are certain 'standard' books that you have to read. Do your parents not encourage you to read? Do you not go to the bookshop or Amazon to see what other books on that same subject you can buy/read?
Do you have Kindle? You can download FREE e-books on Kindle. You need not pay anything. I have more than 1,000 free e-books on my Kindle. I also have about 100 that I pay for. Do your parents not allow you to do this? Is this Umno's fault, your parent's fault, or your own fault?
Oh, Kindle costs money, you say, even if the e-books are free. Do your liquor, beer, cigarettes, dating, clubbing, trips to the massage parlour and brothels, etc., not also cost money? You spend 100 times more on your pleasure, leisure and entertainment than it would have cost you to buy Kindle. You drive expensive cars. You go overseas for your annual holidays. You spend more than the cost of Kindle or books for just one outing on Valentine's Day. Yet you have no money for books and/or Kindle.
So, how do we solve this problem? I say we solve it by changing our attitudes. You say we solve it by changing the government. You mean once we change the government you are suddenly all going to transform into bookworms? You mean once Pakatan Rakyat takes over you are going to become enlightened and learned and will no longer be ignorant of history?
How can you become enlightened and learned and will no longer be ignorant of history once Pakatan Rakyat takes over unless you are going to change your attitude and adopt a culture of reading and research? And why should you change your attitude and adopt a culture of reading and research just because we have a new Prime Minister? What has the Prime Minister got to do with this?
Only an ignorant person will blame his/her ignorance on someone else. But then this is what you always do anyway -- you blame others for your shortcomings. It makes you feel superior when in fact you are inferior.
Posted: 26 Jun 2013 02:35 PM PDT
Amir Bazli claimed he suffered permanent injuries to his head and has lost sight in his left eye.
(Kuala Lumour Post) - Home Minister Datuk Seri Dr Ahmad Zahid Hamidi has exhausted all legal avenues to stop a suit against him from being heard in court.
The Federal court this morning dismissed the home minister's application for leave to appeal against the lower courts' decision that the suit should go to trial.
The suit was filed by businessman Amir Bazli Abdullah against Ahmad Zahid for allegedly punching him in the face on Jan 16, 2006 at the Country Heights recreational club in Kajang, Selangor.
Amir Bazli suffered a nasal bone fracture and a swollen eye. A five-man Court of Appeal bench led by judge Tan Sri Md Raus Sharif said the law was settled.
"The High Court ruled that the case should go to trial and Court of Appeal is of the same view," the judge said.
"Let this be tried in court and let the court make a finding. He will have avenues to appeal later." Md Raud then dismissed the application with RM5,000 cost.
Amir Bazli filed the suit on July 4, 2007.
At that time, Ahmad Zahid was the then deputy information minister.
In his statement of claim,  Amir Bazli  said at about 10pm on Jan 16, 2006, he was at a petrol station in Bangi when the defendant's agents approached him and threatened him.
They took him forcefully to the CountryHeights recreational club in Kajang.
There, the plaintiff saw Ahmad Zahid with his son-in-law, Hisham and his son, identified only as KK.
There were also others with them. He said the defendant then punched him in the face, fracturing his nose and causing his left eye to be swollen.
Amir Bazli said the others also had assaulted him.
He alleged the defendant had also threatened him by repeatedly saying: "You'll be buried".
Hisham had also threatened to kill him. Amir Bazli alleged he was held in wrongful confinement at the defendant's home in CountryHeights until 2am the next day.
The businessman is now claiming special damages, general and aggravated damages, costs and other relief deemed fit by the court.
Ahmad Zahid, however, denied the allegations and claimed that Amir Bazli had concocted the whole story.
He said there was no threat and denied even touching the plaintiff.
In turn, he filed a counter-claim against Amir Bazli claiming to have suffered humiliation and emotional trauma as a result of the accusation.
The minister further alleged of libel within media reports of the incident.
In Amir Bazli's affidavit in response, he said he Ahmad Zahid's daughter, Nurul Hidayah who was then a divorcee.
They knew each other since September 2005 and were in a relationship.
Amir Bazli claimed he was threatened and assaulted because the defendant claimed he had abducted his daughter.
Ahmad Zahid had filed an application to strike out the suit against him but was dismissed by the High Court and Court of Appeal in April 2010 and March 2012, respectively.
The case will now be tried at the Shah Alam High court on Aug 26 and 27.
Counsel Datuk Shamsul Bahrai Ibrahim represented Ahmad Zahid, while lawyers Karpal Singh, Sangeet Kaur Deo and Gobind Singh Deo appeared for Amir Bazli.
Speaking to reporters after proceedings today, Amir Bazli claimed he suffered permanent injuries to his head and has lost sight in his left eye.
Understanding the august house
Posted: 26 Jun 2013 02:21 PM PDT
Now that the 13th Parliament is in session, our MPs, veteran and newbies alike must understand not only their roles, but also the critical and constitutional functions of Parliament.
Shad Saleem Faruqi, The Star 
AN elected and representative legislature is the central pillar of a democratic polity. Our Constitution invests our Parliament with some critical, constitutional functions.
Representing the people: Members of the Dewan Rakyat are elected by the people under a system of universal adult franchise. The MPs represent the rakyat and are supposed to reflect the pulse beats of the nation.
However, the simple plurality, winner-take-all, single member constituency system that we emulated from the UK produces significant disparities between votes obtained and seats won. The representative nature of the Dewan suffers as a result.
Representing the States: The Dewan Negara gives to each State, big and small, equal representation. It has 26 State Senators – two from each state indirectly elected by the State legislatures.
In theory, the 26 Senators promote the interest of the States during question time and during the passage of legislation.
They are supposed to block constitutional amendments that hurt State rights.
Representing special groups: The Dewan Negara has 44 Senators appointed by the Yang di-Pertuan Agong.
These Senators are supposed to represent various sectors of the population including the professions, racial minorities and orang asli: Article 45(2).
Giving legitimacy: In our parliamentary system, the Prime Minister and the Cabinet are drawn from Parliament. The PM must belong to the Dewan Rakyat: Article 43(2). Other Cabinet Ministers may belong to either House.
The Government's right to rule is derived from its ability to command the confidence of the majority in the Dewan Rakyat. If this confidence is lost, the PM and his entire Cabinet must resign: Article 43(4).
Making laws: In constitutional theory, legislation is the function of Parliament. Whether it is an ordinary law under Articles 66-68, a constitutional amendment under Articles 2(b), 159 and 161E or an Emergency Act under Article 150(5), no legislative proposal can become law without going through the fires of parliamentary scrutiny.
To this principle that Parliament is the repository of the nation's law-making power, a number of qualifications must be noted. First, Parliament's role is undermined by Cabinet dominance in drawing up the legislative agenda, drafting the legislation and determining the schedule. Parliament merely legitimates; it does not legislate.
Second, during an emergency the Yang di-Pertuan Agong acquires a parallel power to promulgate Emergency Ordinances if the two Houses of Parliament are not in session concurrently: Article 150(2B). Though the Houses have the power to annul an Emergency Ordinance by the Yang di-Pertuan Agong, executive dominance has made the exercise of this power very rare.
Third, due to shortage of time Parliament delegates its legislative power to members of other branches and fails to control the resulting subsidiary legislation which outnumbers parliamentary legislation by 15:1.
Fourth, the Dewan Negara can be bypassed in the legislative process – after 30 days in the case of money Bills and after no less than one year in the case of non-money Bills: Article 68.
Control over finances: Under Articles 62, 66-68 and 73-79, taxes cannot be raised, the army cannot be maintained and money cannot be spent without the authority of Parliament. Money for government programmes must come from Parliament.
However, there are some exceptions. Money Bills must originate in the Dewan Rakyat. The lower House can bypass the upper House on money Bills after 30 days. The Public Accounts Committee is a Dewan Rakyat Committee – underlining the Dewan Rakyat's pre-eminent role in the raising and spending of money.
Scrutiny of the executive: In the parliamentary system of government, which is adopted by Article 43 of the Constitution, the Federal Parliament has the role of enforcing responsibility, accountability and answerability in the executive by means of the doctrine of collective and individual ministerial responsibility; question time in Parliament; debates and motions on the floor of the House; and parliamentary committees.
Till 2008, with Barisan Nasional's steam-roller, two-thirds majority, Parliament's control over the executive was more nominal than real.
However, with 89 opposition MPs in the Dewan Rakyat today, questions, debates and motions will be more penetrative and Parliament's "grand inquest of the nation" role will acquire greater significance.
Redress of grievances: Members of Dewan Rakyat are not only legislators; they are problem solvers, social workers and spokespersons for their areas. A large amount of their time is spent on particularised demands of their constituents.
Control of emergency powers: An emergency proclamation and all emergency ordinances are required to be laid before both Houses of Parliament and Article 150(3) empowers the Houses to annul a proclamation or an Ordinance. The Houses are reluctant to exercise this power so much so that we were under a state of continuous emergency from 1964 to 2011.
Electoral boundaries: Under the Thir­teenth Schedule, Part II, sections 10-11, the ultimate power to approve the Election Commission's recommendations on constituency lines belongs to the Dewan Rakyat.
Malay reserves: A State Enactment to de-reserve a Malay reservation does not become a law unless approved by resolution of each House of Parliament: Article 89(1)(b).
Parliamentary privileges: In the perfor­mance of their parliamentary functions all members and officers of Parliament are entitled to some privileges, immunities and powers under Articles 53, 62 and 63 of the Fede­ral Constitution and the Houses of Parlia­­-ment (Privileges and Powers) Act 1952.
In sum, Parliament is the repository of the people's hopes and the bearer of their legis­lative dreams. High on my wish list for the 13th Parliament is that some necessary reforms will be undertaken to enhance Parliament's institutional efficacy and to realise the Constitution's dream of a Parliament that is a countervailing force to the executive.
> Shad Saleem Faruqi is Emeritus professor of Law at UiTM.
All posts open for contest in Umno polls, says Tengku Adnan
Posted: 26 Jun 2013 02:12 PM PDT
(The Star) -  Umno secretary-general Datuk Seri Tengku Adnan Tengku Mansor confirms that all supreme council member posts will be contested in the coming Umno polls.
He said that Umno briefings to the respective divisions will end on Friday with Umno Sabah being the last division to be briefed on new format
"Anybody who wants to contest for the top posts from the president posts right down to supreme council member can register themselves as a full candidate," said Tengku Adnan on Thursday.
He said an estimated 148,000 to 150,000 branch delegates from 199 divisions will cast their ballots for the respective candidates who are contesting in the party polls under the new format.
Indonesia is not afraid of Malaysia or Singapore, says its president
Posted: 26 Jun 2013 02:07 PM PDT
Yudhoyono told the media in a press conference yesterday that he monitored social media after he apologised to the Malaysian and Singaporean governments and noticed that people thought Indonesia was afraid of its neighbours.
(TMI) - There is a new haze being generated by Indonesia – on whether it's sorry.
First Indonesian ministers talked tough to Malaysia and Singapore, the two countries most hurt by the haze, with the harshest words aimed at their smallest neighbour.
One minister said there would be no apology to then hard-hit Singapore and another even called Singapore "childish".
Then in a surprise turn of events, the President of Indonesia Susilo Bambang Yudhoyono apologised to Malaysia and Singapore, which went down well with his neighbours, but in his own country, not so much.
The latest, tough words again. This time from the President himself, quoted in the Jakarta Post headline yesterday, "Indonesia is not afraid of Malaysia or Singapore."
All in the space of seven days.
Yudhoyono told the media in a press conference yesterday that he monitored social media after he apologised to the Malaysian and Singaporean governments and noticed that people thought Indonesia was afraid of its neighbours.
The influential national daily quoted his response to this: "There is no any sovereign state that should be afraid of other countries."
It was quite a different tone when Yudhoyono apologised to the neighbours on Monday evening, when he said: "For what has happened, as President, I say sorry and seek the understanding of our relatives in Singapore and Malaysia.
"Indonesia had no intention to cause this. And we will continue to bear responsibility to overcome what has happened."
That sparked an uproar in the media with Republika daily saying he had "hurt the people", and another, Media Indonesia, saying he had "dragged down national pride".
Politicians and the public decried the Indonesian head's apology as submissive.
The president's Monday apology followed strong words from his Foreign Affairs Minister Marty Natalegawa on Friday, who insisted Indonesia will not apologise to Singapore. The minister was quoted on Friday by kompass.com, "The Singaporean government must be aware that we have done all we can to tackle this haze problem. Indonesia has been dealing with this for years and improvements have been made."
One 'slap' raises many questions
Posted: 26 Jun 2013 01:59 PM PDT
When Krishnan 'whacked' at Najib's poster, this senior citizen was exasperated with the government of the day for not paying any attention to his problem. 
Jeswan Kaur, FMT
An elderly man who turned up at the Pakatan Rakyat's Black 505 rally at Padang Merbok last Saturday was the least bothered about the consequences should there be any over his action of 'slapping' Prime Minister Najib Tun Razak.
So frustrated was M Krishnan, 55, with the premier whom he claimed failed to understand the laws enacted that he continued 'whacking' Najib's portrait with his slippers before spitting out the water he drank on the premier's face.
Krishnan surely did not turn up that day to display his 'machoism' at having the guts to 'whack' the prime minister.
On the contrary, it was the countless episodes of frustrations and helplessness that prompted a senior citizen to 'attack' the very leader who swears by the mantra that 'people first, performance now'.
However, going by the anger and angst that forced Krishnan to belasah or 'slap' Najib, it is no longer 'hazy' to the rakyat that the premier is far from being a people's leader.
In Krishnan's case, his nightmare as a public housing scheme (PPR) owner and the indifference showed by the Kuala Lumpur City Hall (DBKL) in responding to his complaints about the poor condition of the flat has turned him into a disbeliever of all that Najib says about turning life around for the rakyat.
Krishnan's complaint also extends to Social Security Organisation Malaysia (Socso) whom he claims failed to compensate him in full despite an injury suffered while at work.
Going by Krishnan's very 'humble' appearance, it comes as no surprise that the government authorities made no bones in dismissing him and his grouses.
The question that Krishnan has aired via a 'slap' on Najib's face is this – why do the authorities keep mistreating the rakyat in spite of the grand claims made by the prime minister and his coterie of ministers that they are there to serve the people?
One 'slap' raises many a questions
When Krishnan 'whacked' and spat at Najib's poster, the roaring applause that came his way was the least of his concern; this senior citizen is exasperated with the government of the day for not paying any attention to his problem.
And before the Home Ministry or any other ministry concocts up a pretext to hail Krishnan to court before dumping in prison, the federal government should do what has been long overdue – admit that it has failed the rakyat, the result being the erosion of the people's faith in the central government's leadership under the Barisan Nasional coalition.
Much credit has been given by Najib to his government transformation programme (GTP) which he kicked off in April 2009, which the premier claims has had a positive impact on the lives of millions.
Indeed, if the GTP had touched the lives of millions, why then does a Mr Krishnan resort to 'slapping' and spitting on the face of the prime minister, albeit it being on a canvas?
Going by Krishnan's public outburst, it appears that the GTP which among others aimed to raising the living standards of low-income households has yet to deliver as touted.
Instead of rattling off statistics that back the success of the GTP, it would have been wiser for Najib to have made it compulsory for the government agencies to attend to all complaints coming from the rakyat, no matter how big or small the issue may be.
The fact that DBKL dare reject complaints coming from the public only proves that GTP or otherwise, nothing has changed as far as the 'working mentality' of this local government is concerned.
Questions over Article 48 of federal constitution
Posted: 26 Jun 2013 01:53 PM PDT
Batu MP Tian Chua's status as parliamentarian is under question following a preliminary objection raised by his GE13 polls opponent over a 2009 court ruling involving the former. 
(Bernama) - The Barisan Nasional (BN) will seek the Federal Court's interpretation of Article 48(1)(e)of the Federal Constitution to facilitate its election petition to challenge the result for the Batu parliamentary constituency in the last general election.
Counsel Mohd Hafarizam Harun (picture), who represented the Batu BN candidate Dr Dominic Lau Hoe Chai, told reporters he would also raise a preliminary objection on Batu MP Tian Chua's status pending the outcome of the application for the Apex court to interpret the article.
Article 48(1)(e) of the Federal Constitution states that an MP is disqualified if sentenced to jail for a term of not less than one year or is fined not less than RM2 000 and has not received a pardon.
In 2009, the Magistrate's Court sentenced Chua Tian Chang, better known as Tian Chua, to six months' jail and fined him RM3,000 for injuring a policeman in 2007.
However, the PKR MP succeeded in his appeal to the High Court to reduce the fine to RM2,000.
Lau, in his petition filed on June 11, claimed that Tian Chua was ineligible to contest in the election as he had been fined RM2,000 and that the returning officer had failed to reject his nomination papers.
He claimed that the returning officer had breached Regulation 7(1)(c) of the Elections (Conduct of Elections) Regulations 1981.
In the general election, Tian Chua defeated Lau by a majority of 13,284 votes.
In a related development, Election Judge Zabariah Mohd Yusoff set July 9 for further case management in three other cases of election petition, for the Setiawangsa, Titiwangsa and Lembah Pantai parliamentary constituencies.
JAWI should respect Court order
Posted: 26 Jun 2013 01:42 PM PDT
The Kuala Lumpur High Court today (26th June 2013) dismissed JAWI's application to stay the execution of the High Court Order dated 22nd March 2013 which had declared the actions of JAWI against Berjaya Books Sdn. Bhd. as unconstitutional and illegal.
The High Court of Kuala Lumpur had on 22nd March 2013 granted the Judicial Review reliefs sought by Borders and its two employees Stephen Fung Wye Keong and Nik Raina Binti Nik Abdul Aziz. The  High Court Order effectively quashed the actions by the Jabatan Agama Islam Wilayah Persekutuan ("JAWI") in raiding and seizing books authored by an international writer, Irshad Manji, entitled, 'Allah, Liberty and Love', from Borders and in charging its store manager, Nik Raina.
The facts and the law show that JAWI had acted prematurely when the said book was not yet banned at the time of JAWI's actions. The High Court also declared that JAWI's enforcement action was wrongful and unconstitutional and that Section 13 of the Syariah Criminal Offences Act 1997 was ultra vires Article 7 of the Federal Constitution.
Since the issuance of the said High Court Order, Borders' counsel, Messrs Lee Hishammuddin Allen & Gledhill, have written numerous times to JAWI and the Ketua Pendakwa Syarie requesting them to obey the High Court Order by withdrawing the charge against Nik Raina. Not a single reply was forthcoming from JAWI and the Ketua Pendakwa Syarie.
In today's proceedings in the High Court, JAWI, the Minister of Home Affairs, and the Minister from the Prime Minister's Department (Religious Affairs) were represented by Senior Federal Counsel from the Attorney General Chambers. The High Court ruled that there were no special circumstances to warrant a stay and also ruled that JAWI's appeal to the Court of Appeal would not be rendered nugatory if the stay is not granted.
To the contrary, Borders' counsel, En. Rosli Dahlan, informed the Court that the Respondents' refusal to obey the High Court Order dated 22nd March 2013 is prejudicial to Nik Raina. She continues to suffer as an accused person having a criminal prosecution hanging over her head despite having committed no wrong in law and in fact, best described by the Malay proverb - "Digantung tak bertali". Rosli also informed the Court that while Borders is not seeking costs against JAWI, public interest and justice demands that such oppressiveness be put to an end and should not be tolerated nor allowed to be perpetuated.
Borders is aggrieved that JAWI and the Ketua Pendakwa Syarie have stonewalled all efforts to amicably resolve this matter by immediately withdrawing the charge against Nik Raina as directed by the High Court Order. JAWI, as a government agency, and the Ketua Pendakwa Syarie, Tuan Haji Ibrahim Bin Deris, a public officer should show respect to the High Court Order dated 22nd March 2013 by obeying and implementing the terms of the Order. Their disregard for the High Court Order will reflect badly on the government whereas these agencies and officers should be held personally accountable for their total disrespect to the judiciary. Borders implore them not to openly display disobedience to the system of justice of this country.
Borders will instruct its counsel to once again seek constructive engagement with JAWI and the Ketua Pendakwa Syarie with a view to seek closure to this matter. Prolonging this matter does not benefit anyone and is a disservice to the government's efforts to project Malaysia as a progressive Muslim nation.
In the spirit of reconciliation, Borders hope that the Attorney General Chambers and the Minister in charge of JAWI would advise JAWI and the Ketua Pendakwa Syarie to do the right thing i.e. to obey the High Court Order and to immediately withdraw the charge. It would be unfortunate if contempt proceedings have to be initiated against these public officers just to compel them to obey the High Court Order.
Borders hope that this call for reconciliation will be received positively by JAWI and the Ketua Pendakwa Syarie in the manner that it is intended.
Kredit: www.malaysia-today.net