Klik GAMBAR Dibawah Untuk Lebih Info
Sumber Asal Berita :-
---
Don't take 'smoking is haram' fatwa lightly, Muslims told
Posted: 25 Jun 2013 10:41 AM PDT
(Bernama) - Many Muslims in this country are still taking lightly the 'smoking is haram' fatwa, that was decided by the Muzakarah Committee of the National Fatwa Council for Islamic Religious Affairs in 1995.
Hence, Assistant Minister in the Chief Minister's Office (Islamic Affairs),Datuk Daud Abdul Rahman urged Muslims, especially in the state, to realise that smoking had been decreed as haram in line with Islamic teachings.
He said the edict (fatwa) issued by the national committee was agreed upon by the Sarawak Fatwa Council.
"We do not want our lives to be plagued by habits that are prohibited by Islam as well as detrimental to our health," he added when opening the state-level Health Fatwa Education Seminar 2013.
Daud said such a seminar was a good platform to disseminate information on edicts issued by the religious authorities for public knowledge and understanding.
The seminar focused on three important issues, namely smoking, immunisation and abortion with emphasis on health aspects to educate Muslims on religious views and laws related to these issues. 
Air of concern over water supply
Posted: 25 Jun 2013 10:41 AM PDT
(The Star) - First the haze, now the fear of water shortage.
Demand for treated water in Kuala Lumpur, Selangor and Putrajaya has increased due to the haze, straining an already low reserve level at distribution reservoirs.
Yesterday evening, there was hope of reprieve from the haze with thunder and lightning suggesting the start of a downpour, but what followed was a drizzle in Selangor and Kuala Lumpur.
Syarikat Bekalan Air Selangor (Syabas) said the demand for treated water had surged as people were drinking and washing themselves more often.
The haze, combined with the current dry spell that is set to last until September, has caused average reserve levels at the company's 34 water distribution plants to fall from 0.54% last month to -0.64% yesterday.
The figures are well below the minimum 10% "safe mark" needed to guarantee continuous supply.
Syabas corporate communications assistant general manager Priscilla Alfred said consumers in parts of Gombak and Kuala Lumpur had started to experience a drop in water pressure since yesterday due to reserve levels going into negative.
"The haze has taken place during an unusually dry time of the year and it has worsened the overall treated water supply situation," she said.
Last year, 3,508,245 residents in Kuala Lumpur, Selangor and Putrajaya experienced disruptions due to inadequate water supply while the figure was 2,914,820 as at the end of last month.
Based on current projections, the taps could run dry in parts of Hulu Langat, Petaling, Kuala Lumpur, Klang, Shah Alam and Gombak from July next year if the current level of demand persists, Alfred said.
Several new water treatment projects are under construction to help meet the shortage but they are only due to be completed by January 2015.
The projects include the Sungai Selangor water scheme to serve the southern part of the state, the Sungai Labu project for Sepang and Nilai and the Bernam River Headworks for Sabak Bernam and Kuala Selangor.
National Water Service Commission chairman Datuk Ismail Kassim said the mitigation projects could only meet short-term needs.
"We must also look into implementing long-term solutions. I would like to stress it is equally important to carry on with the Langat 2 project to ensure we avoid any type of water crisis in the future," Ismail said.
The Langat 2 project involves the construction of a pipeline, a dam and a water treatment plant to transfer water from Pahang to Selangor.
The project has been delayed as it has yet to receive approval from the Selangor Government. 
After the last Black 505 rally
Posted: 25 Jun 2013 02:50 AM PDT
The people have experienced a chaotic political confrontation for five years. The history should not repeat itself. If the ruling and alternative coalitions are not able to cooperate, the competition should at least be healthy to avoid causing harm to the country. Political confrontation should be eased and the country should be brought back on trail.
Soong Phui Jee, Sin Chew Daily
Datuk Seri Anwar Ibrahim recently announced that Pakatan Rakyat has no plan to hold more Black 505 rallies at the present time. Instead, Pakatan Rakyat's protest would still go on through election petitions. They would also continue to work with foreign countries to expose incidents of fraud during the recent general election.
Since the country is currently blanketed by haze, outdoor protests should indeed be stopped for the sake of the people's health. Moreover, so many rallies had been held and they should be enough to clearly express the people's discontent with the electoral system and the Election Commission (EC). In addition to rallies, there are in fact other ways and means, such as through the Parliament, to fight for democracy.
Members of Parliament were sworn in yesterday. The Dewan Rakyat is a palace hall to discuss politics, convey public opinion and correct defects. Pakatan Rakyat MPs should play well their supervisory role to enhance the status of Dewan Rakyat and through it, educate the public and promote the progress of democracy.
However, politicians of both the ruling and alternative coalitions have not yet started to actively perform their duties even seven weeks after the general election. Political confrontation remains intense and thus, Dewan Rakyat sessions are very likely to be degenerated into another round of political wrangling.
For the country's and the people's interests, all politicians should return to their respective positions. For instance, in the face of the current haze problem, the Natural Resources and Environment Ministry should take actions more rapidly while Pakatan Rakyat can point out the weaknesses of the haze handling mechanism.
Another issue that needs the cooperation between the ruling and alternative coalitions would be, how to reduce the budget deficit. Prime Minister Datuk Seri Najib Razak recently announced the establishment of a fiscal policy committee headed by himself to achieve the target of reducing the budget deficit to 3% in 2015.
On the eve of the recent general election, the BN launched a manifesto covering 17 commitments to fight for support, including gradually increasing BR1M up to RM1,200 for households and RM600 for singles while maintaining it on an annual basis; increasing 1Malaysia Book Vouchers to RM300 & Schooling Aid to RM150; gradually reducing personal and corporate tax; and building 1,000,000 affordable homes.
These commitments will add difficulties to the efforts of reducing the 2014 budget deficit. The people should not forever live in the "election period" and just enjoy the candies. Subsidies should also be rationalised. If the national debt continues to rise, it would burden the younger generations and lead the country towards bankruptcy.
Deficit reduction will inevitably bring some pain. The BN government is expected to face resistance from the society when it tries to reduce subsidies. Therefore, Pakatan Rakyat should help explaining to the public for the sake of national interests.
If the government fails to open up new income sources, it should then try to reduce public expenditure, including curbing corruption and waste. Pakatan Rakyat can also make some contribution like stepping up supervision and exposing more acts of fraud and waste of public funds to enhance discipline and integrity in the public domain, and save valuable resources.
If the deficit reduction plan is politicised, the government would not be able to reduce subsidies or implement the goods and services tax (GST). The national debt could then exceed 55% of the GDP in a short period of time.
The people have experienced a chaotic political confrontation for five years. The history should not repeat itself. If the ruling and alternative coalitions are not able to cooperate, the competition should at least be healthy to avoid causing harm to the country. Political confrontation should be eased and the country should be brought back on trail.
Posted: 25 Jun 2013 01:20 AM PDT
Zaid Ibrahim
I saw a picture of Dato' Sri Anwar Ibrahim and the Prime Minister last night having a meal together at Parliament. The picture captured the both of them in a good mood and engaged in what looked like friendly banter, smiling broadly for all to see.
Both combatants have made it a habit of kicking off each parliamentary term by posing together and shaking hands, all to show the people that they are gentlemen. But this moment of civility inevitably descends into mutual vilification as both sides wage no-holds-barred political war against one another over the next five years. I hope, however, that this time both men make a genuine attempt to be civil so that the politics of hate and recrimination in the country can be mitigated. This would be an immense relief to all of us.
Being civil is essential for democracy to take shape and mature. On a basic level, it simply means that both men must be willing to be nice to one another. Civility in the context of their political relationship, of course, means more than that: it means knowing how to communicate effectively, to play fair, to adopt polite behaviour and to be open when dealing with one another as much as possible. Both parties must be willing to use this approach and forsake gutter politics, focusing instead on bringing about the best in each other. Civility costs nothing.
At a time when the nation is festering with racial distrust and even hatred in some quarters, the leaders of both factions share the responsibility of cooling things down. The rakyat is tired of listening to endless recriminations, accusations and shouting matches. They want to start hearing positive news. They want a good exchange of policy statements that's conducted in a civilised manner so they can appreciate the wonderful things that we have in the country.
READ MORE HERE
Meritocracy the way to go, say politicians
Posted: 24 Jun 2013 06:35 PM PDT
Jennifer Gomez and Elizabeth Zachariah, TMI
The call to abolish meritocracy in the education system for the sake of Malays is a step backward which should not be entertained, say Malaysian politicians "Meritocracy should definitely stay. It is good," said Deputy Education Minister Datuk Mary Yap Kain Ching.
She did not want to comment further but opposition politicians took the issue a step further claiming that the call was politically motivated to create racial disharmony.
Malay educationists had backed a call to abolish meritocracy at a forum over the weekend claiming that it had created "Chinese supremacy".
Malay Consultative Council president Ibrahim Abu Shah, who is also the former Universiti Teknologi Mara deputy chancellor, had  proposed that the Education Ministry restructure the education system to return "justice" to Malay students.
Opposition leader Datuk Seri Anwar Ibrahim also rejected the idea of doing away with meritocracy, adding that as an educationist, Ibrahim should not have said that.
"For a former deputy chancellor to say that speaks volumes about our education system."
"If you say we should implement affirmative action to uplift the poor in their academic capabilities, then it is great proposal," Anwar said.
PKR strategy director Rafizi Ramli said that while he acknowledged that there are disparities in terms of education between the Malays and other races, removing meritocracy from the system was not the solution.
"This is not the root cause of the problem. It is not going to change the overall achievement and performance of our schoolchildren, especially the Malays."
"The real problem is the inability and the subsequent failure of our education system to bring out the best in the Malay students," Rafizi said.
He added that it was "very backward" to continue to tell the Malay children that they are not good enough.
"What kind of message are we sending to the Malay children if we tell them they cannot compete with other races except among themselves."
"We send Malay students overseas to compete with the rest of the world, but here, we have a problem."
Nabi Muhammad Haiwan Gila Seks - Sally Yen. Mana Polis & Agama?
Posted: 24 Jun 2013 06:03 PM PDT
Teruk wanita Cina ni hina Islam dan Rasulullah.
Kalau sebelum ini wanita Cina ditahan kerana menghina Yang di-Pertuan Agung, kali ini lebih teruk penghinaan yang dibuat.
Seorang wanita yang dikenali Sally Yen bertindak menghina Islam dan Rasullullah di akaun twitternya. Penghinaan yang amat berat jika nak dibandingkan kata-kata menghina Agung sebelum ini. Pihak polis sepatutnya lebih tersentak dalam isu penghinaan ini dan setakat ini apa tindakan polis?
Kita tak bersetuju dengan tindakan buruk dan tak senonoh begini. Janganlah pihak lain, agama lain, bangsa lain mengambil kesempatan menghina Islam dan Rasullullah sesuka hati.
Nothing to link Najib to Altantuya's murder, says DPP
Posted: 24 Jun 2013 05:57 PM PDT
"A person is charged in court based on real evidence and not based on imaginary evidence. And, there is nothing to link the then DPM to what the appellants or Razak did," he added.
Sean Augustin, fz.com
Datuk Seri Najib Razak should not be linked to Altantuya Shaariibuu's murder merely because his aide-de-camp knew the accused, the Court of Appeal was told today.
Deputy Public Prosecutor Datuk Tun Abdul Majid Tun Hamzah (picture) said political analyst Abdul Razak Baginda had stated how he met DSP Musa Safri.
However, just because Abdul Razak also knew Najib, he said, one could not make an accusation or attribute anything "whatsoever to the then Deputy Prime Minister (DPM)".
"A person is charged in court based on real evidence and not based on imaginary evidence. And, there is nothing to link the then DPM to what the appellants or Razak did," he added.
The appeal was heard by Justices Datuk Seri Mohamed Apandi Ali, Datuk Linton Albert and Datuk Tengku Maimun Tuan Mat.
Tun Abdul Majid said this in reply to a submission by Sirul Azhar Umar who argued that the prosecution's failure to summon Musa to verify an affidavit by Abdul Razak were grounds for a mistrial.
The former police Special Action Unit personnel, along with former chief inspector Azilah Hadri, were found guilty and sentenced to death in 2009 for killing Altantuya, then 28, at Mukim Bukit Raja in Shah Alam between 10pm on Oct 19, 2006 and 1am on Oct 20, 2006.
Sirul's counsel Kamarul Hisham Kamarudin yesterday described Musa as an "important witness" as he was the only person who could verify Abdul Razak's affidavit.
Abdul Razak in his 2008 affidavit detailed how he met Altantuya in 2004, where they had an affair which lasted a year.
The Mongolian then allegedly harassed Abdul Razak, forcing the latter to seek help from the police.
Tun Abdul Majid also pointed out that Musa was not present when Sirul met with Abdul Razak and therefore, Musa would not know what had transpired.
"Hence, there is no relevance to call him," he said.
Kamarul Hisham however in his reply said the defense had never implicated Najib in the case but had only stressed that there was a one-way communication between Abdul Razak and Musa.
Iran condemns Egypt's sectarian killings as "contradicting Islam"
Posted: 24 Jun 2013 05:30 PM PDT
(Reuters) - Iran's foreign ministry condemned the killing of four Shi'ite Egyptians near Cairo, saying such extremism violated the tenets of Islam, state television reported yesterday.
"The Islamic Republic of Iran denounces any act of extremism and violence which contradicts Islam and the tenets of Islam," read a foreign ministry statement published by the website of English-language news channel, Press TV.
"Iran is certain that the sensible and revolutionary Egyptian nation, through its prudent leaders ... will also exercise vigilance vis-à-vis plots to foment discord among various schools of Islam," it added.
The four worshippers had gathered on Sunday at the home of a prominent Shi'ite on the outskirts of Cairo to mark a religious festival when the house was attacked by a hostile crowd, which accused them of heresy and beat them to death.
Egypt's Islamist president, Mohamed Mursi, condemned the "heinous crime" but stands accused by Egyptian Shi'ite leaders and liberal opposition of promoting sectarian anger over the war in Syria as a means of appeasing its own hardline Sunni allies.
Around 90 percent of Iranians belong to the Shi'ite denomination, whereas in Egypt the figure is estimated at no more than 2 percent.
Nazri: Closure of Jonker Street Walk not a political retaliation
Posted: 24 Jun 2013 05:19 PM PDT
Azril Annuar, fz.com
Tourism and Culture Minister Datuk Seri Nazri Aziz today denied that the closure of weekend pedestrian mall Jonker Street Walk was a "political retaliation" against the Chinese for turning away from Barisan Nasional (BN) in the last general election.
Speaking to reporters on the sidelines of Parliament after the Yang Di Pertuan Agong Tuanku Abdul Halim's opening address, Nazri said that being an Umno member, he has nothing against the Chinese and bears them no grudges.
"To punish them (the Chinese)? For what? I'm not from MCA. I'm an Umno minister so I've got nothing personal with the Chinese there and I'm sure the (Melaka) Chief Minister (Datuk Seri Idris Haron), is also from Umno, and I don't think that we want to punish (the Chinese).
"It's just an accusation that is not true," said Nazri, who was responding to claims by the Opposition that the closure of the weekend walk was due to "political reasons".
Nazri also said that he has spoken to Idris regarding the issue and made a "strong appeal" to reopen the Walk for the weekends as it is internationally renowned tourist spot.
"Idris said it was closed because there have been a lot of complaints from Melakans about the jams caused during the weekends when Jonker Street is closed. As a result of that he is going to do a trial to close for 4 weeks and at the end of it, see the result whether opening the Jonker Street will actually ease the traffic flow.
"But I appeal to him saying that Jonker Street has been around for 13 years and it is well-known internationally and tourists actually come to Melaka and this is one of the attractions. I said Melakans should have known better after 13 years to adapt to this.
"So he said he'll try for four weeks and he'll come back to me after that," said Nazri.
He added that Melaka is nothing without tourism and that the closure could have a negative impact on the state's tourism industry.
"They have to think about it properly because if they do this it will affect tourism," said Nazri.
PKR strategic director and Pandan MP Rafizi Ramli on the other hand said that if the allegations on political retaliation are true, it is a "big contradiction by BN" especially considering their call for reconciliation.
"If it's true the decision was politically motivated …I think that's not going to help anyone. We are still running the numbers, there's nothing empirical for the time being to prove that a particular ethnic group supports or doesn't the BN.
"I doubt there's any place or sphere in Malaysia where it doesn't involve any of the major groups. Our fate is so intertwined, our livelihood is so intertwine, a decision on one sphere affects all," he said.
Appeal court hears about mystery of the bloody slippers
Posted: 24 Jun 2013 05:08 PM PDT
Earlier, Tun Abdul Majid pointed out that the cautioned statement made by Sirul of which was published in Raja Petra Kamarudin's blog was never raised in court. Neither was it brought to the attention of the High Court judge, he said. 
Sean Augustin, fz.com
A pair of blood stained slippers aroused the interest of judges at the appeal hearing for the former policeman found guilty of murdering Altantuya Shaariibuu.
The subject about the footwear came to light after Deputy Public Prosecutor Datuk Tun Abdul Majid Tun Hamzah surmised that the victim must have traveled in a car, where the slippers were discovered, just before she was brutally murdered.
When asked by Justice Datuk Seri Mohamed Apandi Ali, who led a three-member panel which also included Datuk Linton Albert and Datuk Tengku Maimun Tuan Mat, as to how the bloodstain got unto the slippers, Tun Abdul Majid said he was unsure as Altantuya was blown up.
Tun Abdul Majid then went on to suggest the possibility of Altantuya being injured, prior to her death, even though no fresh or dried blood was discovered at the crime scene in Shah Alam.
When Mohamed Apandi said that there were a lot of speculations and pointed out that it had not been established that the Mongolian was injured, Majid cited the blood test which showed otherwise.
The judge then asked who the slippers belonged to.
Tun Abdul Majid: "We didn't check. They were found in the car".
Mohamed Apandi: "That begs more questions. Does it belong to the deceased?"
Tun Abdul Majid: "We do not know".
Former police Special Action Unit personnel Sirul Azhar Umar, along with former chief inspector Azilah Hadri, were found guilty and sentenced to death in 2009 for killing Altantuya, then 28, at Mukim Bukit Raja in Shah Alam between 10pm on Oct 19, 2006 and 1am on Oct 20, 2006.
Earlier, Tun Abdul Majid pointed out that the cautioned statement made by Sirul of which was published in Raja Petra Kamarudin's blog was never raised in court. Neither was it brought to the attention of the High Court judge, he said.
He went on to ask if the defence counsel, who had previously sought to declare a mistrial by claiming the judge may have been influenced by the "adverse publicity", was relying on what bloggers have been saying.
"A counsel is in court and takes instruction from his client. Is the counsel now taking instruction from bloggers? What is the counsel attempting to establish?
"Are we now turning the court into a court of bloggers where hearsay evidence becomes the order of the day?" he asked.
Mohamed Apandi said they will later fix a date for the decision as it could not be done in haste.
"We need to be fair to everybody," he said.
Pope 'snub' of concert stuns cardinals, sends signal
Posted: 24 Jun 2013 05:04 PM PDT
(Reuters) - VATICAN CITY: A last-minute no-show by Pope Francis at a concert where he was to have been the guest of honor has sent another clear signal that he is going to do things his way and does not like the Vatican high life.
The gala classical concert on Saturday was scheduled before his election in March. But the white papal armchair set up in the presumption that he would be there remained empty.
Minutes before the concert was due to start, an archbishop told the crowd of cardinals and Italian dignitaries that an "urgent commitment that cannot be postponed" would prevent Francis from attending.
The prelates, assured that health was not the reason for the no-show, looked disoriented, realizing that the message he wanted to send was that, with the Church in crisis, he – and perhaps they – had too much pastoral work to do to attend social events.
"It took us by surprise," said one Vatican source on Monday. "We are still in a period of growing pains. He is still learning how to be pope and we are still learning how he wants to do it."
"In Argentina, they probably knew not to arrange social events like concerts for him because he probably wouldn't go," said the source, who spoke anonymously because he is not authorized to discuss the issue.
The picture of the empty chair was used in many Italian papers, with Monday's Corriere della Sera newspaper calling his decision "a show of force" to illustrate the simple style he wants Church officials to embrace.
Since his election on March 13, Francis, the former cardinal Jorge Bergoglio of Argentina, has not spent a single night in the opulent and spacious papal apartments.
He has preferred to live in a small suite in a busy Vatican guest house, where he takes most meals in a communal dining room and says Mass every morning in the house chapel rather than the private papal chapel in the Apostolic Palace.
The day before the concert, Francis said bishops should be "close to the people" and not have "the mentality of a prince".
On Saturday, while the concert was in progress in an auditorium just meters (yards) away, Francis was believed to be working on new appointments for the Curia, the Vatican's troubled central administration.
The administration was held responsible for some of the mishaps and scandals that plagued the eight-year reign of Pope Benedict before he resigned in February.
Francis inherited a Church struggling to deal with priests' sexual abuse of children, the alleged corruption and infighting in the Curia, and conflict over the running of the Vatican's scandal-ridden bank.
Benedict left a secret report for Francis on the problems in the administration, which came to light when sensitive documents were stolen from the pope's desk and leaked by his butler in what became known as the "Vatileaks" scandal.
The Vatican source said he expected Francis to make major changes to Curia personnel by the end of the summer.
Anger at the mostly Italian prelates who run the Curia was one of the reasons why cardinals chose the first non-European pope for 1,300 years.
The key appointment will be the next secretary of state, sometimes referred to as the Vatican's prime minister, to succeed the Italian Cardinal Tarcisio Bertone, who has been widely blamed for the failings of the Curia.
Altantuya: No common intention found between both accused
Posted: 24 Jun 2013 04:57 PM PDT
Rita Jong, TMI
The trial judge in the Altantuya Shaariibuu murder trial had failed to make a finding of common intention between the two former Special Action Squad (UTK) members who were convicted for her murder.
This was the observation of Court of Appeal judge Datuk Linton Albert who said common intention formed part of the ingredient of the charge.
"But the trial judge had not made any finding on this," said Albert.
DPP Tun Abdul Majid Tun Hamzah admitted that the judge did not touch on common intention but said that he had made reference to the two accused persons as first and second accused.
Judge Datuk Seri Mohamed Apandi Ali, who led the three-men bench, then retorted: "He (the trial judge) did not mention it at all, it is no where in the grounds of judgment. Funny isn't it?"
There were chuckles from the public gallery but Albert was not amused.
"For the two accused persons who are going to the gallows, it isn't funny," Albert remarked.
Tun Abdul Majid then said that despite the non-direction of the trial judge on this, they had sufficient evidence to prove their case.
Apandi then added: "Man can plan, but God will decide. Maybe the non-direction is a divine intervention. You may have a strong case, but the judge's non-direction could be God's work."
Posted: 24 Jun 2013 04:12 PM PDT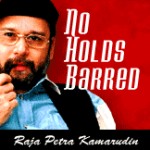 On top of that, Prophet Muhammad is reported to have said that he is not introducing a new religion but is perfecting/improving the old religions of Abraham. Hence Islam is NOT a new religion. It is 'Version 3' of Christianity, which is in turn 'Version 2' of Judaism -- if I may be permitted to use that modern/IT terminology to explain what I mean. And in that same spirit, the 'operating system' for Versions 1, 2 and 3 is the religion introduced by Abraham.
NO HOLDS BARRED
Raja Petra Kamarudin
Police report over Facebook post on Islam and Prophet Muhammad
Parti Cinta Malaysia has lodged a police report against the owner of Facebook account for allegedly insulting Islam and Prophet Muhammad.
The party's vice-president, Huan Cheng Guan, said they wanted police and the Malaysian Communication and Multimedia Commission (MCMC) to take stern action against the account owner.
"The account owner is irresponsible and obviously has insulted Islam and Prophet Muhammad in her comments today and many Muslims are angered by her actions," he told reporters after lodging the report at the Perai Police Station in Butterworth yesterday.
The account owner is alleged to have commented that Islam was a religion plagiarised from Christianity.
Huan said the party had set up a special team, called Semut, participated by more than 200 people around the country to monitor social media websites and blogs. -- Bernama, 25 June 2013.
*****************************************
Prince Charles fears rise of anti-Semitism in Britain
LONDON: Prince Charles on Monday spoke out against the "apparent rise in anti-Semitism" in Britain and warned of "other poisonous and debilitating forms of intolerance" after a series of attacks on mosques.
Charles was speaking at a London event celebrating Jonathan Sacks, Britain's outgoing Chief Rabbi.
"Running throughout your time as Chief Rabbi has been that all-important principle of which this country has long been an exponent, the principle of tolerance," he said.
"I sometimes fear not enough recognition is given to the role of the faith communities in the life of our country in promoting such a critical principle, and I join with you, in mounting anxiety, at the apparent rise in anti-Semitism, along with other poisonous and debilitating forms of intolerance."
A police investigation is under way after the discovery of a home-made bomb at a mosque in central England, the latest in a series of reprisals for the apparently Islamist-inspired murder of soldier Lee Rigby in London. -- AFP, 25 June 2013
*****************************************
To be honest, I did not read the offending Facebook posting reported above. Hence I am going to make my comments based on what Bernama reported: 'The account owner is alleged to have commented that Islam was a religion plagiarised from Christianity'.
Okay, I suspect the offending part of that posting is: 'plagiarised from Christianity'. Plagiarised is a dirty word, as is wishy-washy, turncoat, etc. Instead of using 'wishy-washy' the word 'flexible' would be better and instead of accusing someone of being a turncoat the more positive thing would be to say that that person is re-evaluating and reassessing the direction he/she is taking. And I suppose instead of saying that Islam has been 'plagiarised from Christianity' it would be better (more pleasant) to say 'Islam's roots is from the Abrahamic faiths'.
What this person said is not actually wrong, fundamentally. It is the way she said it and her choice of words that can be regarded as offending. I mean, it is not wrong to refer to a woman as 'mature' (it even sounds sexy to say that) but to say she is 'old' is asking for trouble. 'Old' is negative while 'mature' makes her sound 'hot'. Hence never use the word 'plagiarised'. It upsets people even though that may really be what happened.
The Qur'an says that there were 124,000 Prophets since the beginning of time but only 25 are mentioned by name in the Qur'an and that Muhammad is the last Prophet. Furthermore, each and every community has received a Prophet, sometimes more than one at one time. Hence we would have seen two or more Prophets running around at the same time. Hence, also, even the Incas, Celtics, Eskimos, Aborigines, Maoris, and so on, have all received Prophets.
Now, the Qur'an also says that the 'true religion' is the religion of Abraham and all those -- whether they are Jews (followers of Moses), Christians (followers of Jesus) or Muslims (followers of Muhammad) -- who follow the religion of Abraham are Muslims. Islam not only recognises all the 'People of the Book' but also recognises 'The Books' of the other Abrahamic faiths.
On top of that, Prophet Muhammad is reported to have said that he is not introducing a new religion but is perfecting/improving the old religions of Abraham. Hence Islam is NOT a new religion. It is 'Version 3' of Christianity, which is in turn 'Version 2' of Judaism -- if I may be permitted to use that modern/IT terminology to explain what I mean. And in that same spirit, the 'operating system' for Versions 1, 2 and 3 is the religion introduced by Abraham.
We must note that Muslims are compelled to pray five times a day and they have to face the House of God (Baitullah) when they pray. And the Ka'bah (picture above), the centre of the House of God, was supposed to have been built by Abraham and his son, Ismail (Ishmael), Abraham's second son from his second (slave) wife.
Hence Islam definitely has the same roots as Judaism and Christianity. This cannot be denied. Maybe the use of the word 'plagiarised' sounds antagonistic and insulting and should not have been used but what that woman (or girl) posted in Facebook is not too far from the truth. Maybe she should withdraw the word 'plagiarised' and choose another word instead -- such as 'Islam was a religion that evolved from Christianity' instead of 'Islam was a religion plagiarised from Christianity'.
I would argue that Islam 'evolved' not only from Christianity but also from Judaism. And any Muslim who denies this is only fooling himself/herself. And that is why Muslims are allowed to eat meat (other than pork, of course) from an animal slaughtered by Christians and Jews. In Islam, 'halal' meat is not only meat from animals slaughtered by Muslims but also meat from animals slaughtered by the other 'People of the Book'.
Parti Cinta Malaysia's vice-president, Huan Cheng Guan (picture above), may now want to withdraw his police report. This woman (girl) he made the police report against was not wrong (other than wrong in using the word 'plagiarised'). And maybe that woman/girl who made that Facebook posting should post an apology for using the 'wrong' word and correct her posting by saying that Islam 'evolved' from Judaism and Christianity.
I think this is such a trivial matter and we have enough 'hate crimes' as it is, even here in the UK (which even Prince Charles is worried about).
Oh, and one more thing, a Jew or Christian (even females) are allowed to marry a Muslim without the need to convert to Islam (although in Malaysia they 'persuade' the non-Muslim partner to convert to Islam). And 'halal' meat in Malaysia is only meat from animals slaughtered by Muslims but not meat from animals slaughtered by Jews and Christians.
Hence, just because the Malaysian government says so, it does not make it right. It is time we corrected this misconception and put things in the right perspective. The majority of Malaysian Muslims (meaning Malays) are actually 'deviants' who do not understand Islam.
And I take it Parti Cinta Malaysia's vice-president, Huan Cheng Guan, who made that police report is a Muslim who has studied Islam in great depth.
I used to chair the committee to recommend the speech to be read by the King, says Anwar
Posted: 24 Jun 2013 02:38 PM PDT
He said the parliamentarians were free to disregard, reject and argue the points the King had brought up as the facts originated from the BN-led government.
(FMT) - Pakatan Rakyat has not accepted the King's call this morning for all quarters to respect the 13th general election results.
Instead, Opposition leader Anwar Ibrahim today said that Yang di-Pertuan Agong Sultan Abdul Halim Muadzam Shah' speech was a mere "recommendation" from the Prime Minister, and was up for debate by his colleagues.
"The speech from the throne, in a democratic conventions, means what is suggested and recommended by the Prime Minister for a debate in the house," the PKR de facto leader told reporters outside the Dewan Rakyat today.
"If it were an order from the King, there would be no debate. But the principle in a democratic convention is for debates to take place, not for orders to be made."
He said the parliamentarians were free to disregard, reject and argue the points the King had brought up as the facts originated from the BN-led government.
"The speech was recommended by the prime minister. (This is) standard practice. I used to chair the committee to recommend the speech to be read by the King, to be seriously recommended to the house," said Anwar.
On Sunday, Anwar had told a press conference that Pakatan would continue to protest against alleged electoral fraud, just one day after their Black 505 rally in Padang Merbok saw a poor turnout.
But the King in his opening speech to the parliament this morning urged all parties to respect and accept the poll results as the election was conducted based on the tenets of democracy.
But like Anwar, PKR strategy director Rafizi Ramli told reporters that the King's text was prepared by the prime minister when asked if Pakatan were now willing to accept the election results.
"I feel there is an attempt to drag the King's good name into this issue. This is a matter of credibility and legitimacy, and it is closely related to the Election Commission," said the Pandan MP.
"So the people who must answer to this are (Prime Minister) Najib (Tun Razak) and the Election Commission," he stressed.
Rafizi said the opposition would also continue to shoulder the "responsibility" of cleaning the electoral process.
Meanwhile, PAS Youth leader Nasrudin Hassan said that they accepted the election results, and this was why they had undertaken the swearing-in process as parliamentarians yesterday.
"What we reject is lies, fraud, irregularities. So as a whole, we accept the election results, but there are several irregularities that must be solved," the Temerloh MP told reporters.
But he said the rallies should continue, as it was a means for the rakyat to air their grouses over the alleged electoral fraud.
"The government should look into the people's right to speak out. As long as there is not riot, no violence," he added.
On related matter, Deputy Home Minister Wan Junaidi Tuanku Jaafar defended the King's speech, saying the Ruler speaks on the advise of the government, as stipulated under the Federal Constitution.
Whether the speech was written by the Prime Minister's Department, the Santubong MP said," The speech is written by the palace but the prime minister's advise can come in many ways."
Wan Ahmad: SPR jadi 'kambing hitam' kerana Pakatan takut salahkan rakyat
Posted: 24 Jun 2013 02:27 PM PDT
Mohd Farhan Darwis, TMI
Pakatan Rakyat (PR) takut menyalahkan rakyat dengan keputusan Pilihan Raya 2013 yang tidak memihak kepada mereka, kata Timbalan Pengerusi Suruhanjaya Pilihan Raya (SPR) Datuk Wan Ahmad Wan Omar menyebabkan mereka menjadikan pengendali pilihan raya itu sebagai "kambing hitam" dan mangsa untuk melepaskan kemarahan.
Wan Ahmad menegaskan, rasa marah yang timbul oleh kepimpinan PR itu kemudiannya disalurkan kepada penyokong mereka yang tidak mengerti akan undang-undang dan seterusnya meluahkan rasa marah dengan membantah keputusan pilihan raya di jalanan dan terbaru demonstrasi di hadapan Parlimen semalam.
"Generasi muda tidak faham ... bila timbul emosi dan sudah pasti terbit rasa marah, dan mengambil jalan mudah dengan menyalahkan SPR, serta menjadikan SPR sebagai kambing hitam," katanya ketika dihubungi The Malaysia Insider.
Semalam, sekumpulan lebih 100 anak muda daripada Solidariti Anak Muda Malaysia (SAMM) mengadakan demonstrasi di perkarangan pintu masuk Parlimen sempena upacara mengangkat sumpah ahli Parlimen bagi Sidang Dewan Rakyat ke-13.
Demonstrasi yang bermula sekitar jam 9 pagi dan berakhir tiga jam kemudian itu menunutut agar Pengerusi SPR Tan Sri Abdul Aziz Mohd Yusof dan timbalannya Wan Ahmad meletakkan jawatan ekoran dakwaan wujudnya kecurangan dalam Pilihan raya Umum ke-13 (PRU13) pada 5 Mei lalu.
Demonstrasi semalam turut menyaksikan beberapa  aktivis seperti Adam Adli Abdul Halim, Badrul Hisham Shaharin, Pengerusi Solidariti Mahasiswa Malaysia (SMM) Safwan Anang, dan juga Shukri Razab.
"Tindakan mereka (demonstrasi) tak masuk akal .. kita buat kerja betul, ikut undang-undang," katanya lagi.
Beliau turut berkata tindakan demonstrasi dan himpunan dilaksanakan PR juga seperti mempunyai agenda tersembunyi, yang mana SPR telah melaksanakan tugas dengan betul ketika pilihan raya.
"Kami telah jalankan tugas dengan baik semasa pilihan raya. Ada negeri yang telah angkat sumpah di Dewan Negeri, dan semalam upacara mengangkat sumpah di Parlimen ... ini sudah pasti ada agenda lain.
"Tapi saya tidak tahulah apa agenda mereka," katanya.
Wan Ahmad menegaskan PR menjangkakan akan memenangi Pilihan Raya 2013, namun apabila itu tidak berlaku, SPR menjadi sasaran mudah dan disalahkan.
"Mereka tewas kepada Barisan Nasional (BN) mereka rasa marah, nak kata rakyat tidak memilih, mereka takut ... jadi jalan mudah adalah menyalahkan pengendali pilihan raya," katanya.
Posted: 24 Jun 2013 02:02 PM PDT
Could someone kindly explain why would there be a decision to close down schools on Monday when the API is in the unhealthy zone of 100-150 (Sunday evening) but when the following day the API sharply increases to 190++ (Monday evening) and 229 (Monday night) entering the very unhealthy zone, they decide to reopen schools on Tuesday.  
Nirmala A. 
One wonders if the higher authorities understand the process of decision-making. If they truly do, could someone kindly explain why would there be a decision to close down schools on Monday when the API is in the unhealthy zone of 100-150 (Sunday evening) but when the following day the API sharply increases to 190++ (Monday evening) and 229 (Monday night) entering the very unhealthy zone, they decide to reopen schools on Tuesday. This is what is happening in my area, Petaling Jaya. 

To rub salt into the wound, parents are told they have the discretion to not send their kids to school if they think that the situation is too detrimental to their kids health. What more does an API reading of unhealthy- very healthy tell you? Can't they just make the simple decision of shutting down schools?

Why wait until the API reaches the hazardous zone of above 300 before shutting down schools? Are we waiting for students to fall sick before sensible action is taken? 

As the air we breathe gets more toxic, we are advised to stay indoors and if we were to go out, we should wear face masks. If that were the case, why are schools open instead of students being asked to stay home. Conflicting advise, conflicting decisions.

I would love to see one or two or more of the higher authorities come down to the school and spend 5-6 hours in the smog and polluted air "concentrating" and "studying". Let them breathe in unhealthy and very unhealthy air for 5-6 hours and then let's see what decision they make next. 



A response to Idris Jala (Part 1)
Posted: 24 Jun 2013 01:40 PM PDT
I find it very hypocritical then that Idris Jala attempts to dismiss these issues as having nothing to do with the government. Does he really think the average Malaysian is that stupid?
FMT LETTER: From Oliver Gomez
I read with faint amusement Idris Jala's article which appearead in the June 24, 2013 edition of The Star newspaper. Idris Jala in his article discusses seven issues affecting Malaysia today.
Now in a few articles over the coming days, I will attempt to dissect and expose Idris Jala's article for the rubbish that it is. I will start off now by tackling the first two issues that appear in his article.
Incidentally if you have not already read Idris Jala's article, I strongly suggest that you do. It is a shining example of how misleading statistics can be and how politicians can literally get away with murder so long as they deny it strongly enough.
In his article, Idris Jala finds himself apparently cornered and forced to engage in a heated debate with an anonymous citizen appropriately named the 'Angry Malaysian'.
The first issue: Transparency International CPI
The first statement that our poor Minister in the PM's Department is forced to reply to is in regards to the problem of corruption in Malaysia. Idris Jala puts the Angry Malaysian in his place by informing him that Malaysia's ranking on the Transparency International Corruption Perception Index improved from 60th in 2011 to 54th in 2012.
All of this sounds very impressive on the surface – that is of course until you realise that Rwanda ranked 50th on the same Index. In case anyone has forgotten, Rwanda was stuck in one of the worst civil wars ever in the 1990s. No disrespect towards Rwanda, but how is it that Malaysia ranks below Rwanda when we have had far more time to get our act together?
Another country that is ranked above us is the one Malaysians loves to hate i.e. Israel, which comes in at 38.
Here now, is the real doozie – in the very same study cited by Idris Jala, Transparency International further surveyed more than 3000 businessmen across 30 different countries.
Well guess what Mr Idris Jala? Malaysia ranked dead last, whereby an astonishing 50% of those surveyed said they had lost out on business opportunities in Malaysia due to a competitor paying a bribe. We comfortably beat the likes of India, Pakistan, Egypt, and Brazil. We even edged out nations like Mexico and Indonesia – two countries historically notorious for widespread bribery and corruption.
I wonder if Idris Jala was in fact fearful for his safety, which might best explain why he kept this particular result hidden from our Angry Malaysian.
The second issue: Global Financial Integrity on Illicit Capital Outflows
Clearly not satisfied with the 'well rounded' and 'non-evasive' answers provided by Idris Jala, the mysterious Angry Malaysian goes on to to cite the infamous 2012 illicit capital outflow study, as conducted by US-based Global Financial Integrity.
This study was highlighted to the Rakyat by Opposition leader Anwar Ibrahim as well as various Opposition MPs in the run up to the now concluded GE13. The report basically found that as of 2010, Malaysia had one of largest outflows of illicit monies in the world. We were only beat out by the likes of China and Mexico – truly 'honourable' company where corruption is concerned.
Yet again our embattled Idris Jala was forced to defend the honour of the BN led government, and had this to say on the matter:
"Bank Negara has refuted this claim. It has clarified that 80% of illicit capital outflow is trade mispricing or transfer pricing. This means private companies produce receipts or invoices which differ from the actual amount of money transacted, usually to pay lower taxes to the Government. This is not government corruption."
Idris Jala had just described widespread tax fraud on the part of the private sector. Again it seems that Idris Jala delivered a lesson to the Angry Malaysian and that the government cannot be faulted for these issues. Two problems arise however:
If there is a widespread problem with tax evasion in the private sector in Malaysia, why then has the Internal Revenue Board (a branch of government) been completely silent on the matter?
Secondly and perhaps most damning, Idris Jala fails to acknowledge what is essentially the worst kept secret in Malaysia – the largest and most profitable Malaysian companies tend to be owned by or connected to various BN politicians.
Indeed, the Kuala Lumpur Stock Exchange is dominated by government linked firms and companies with close ties to the BN-led government. Suddenly, point (i) does not seem quite so mysterious does it?
Note Umno proxy Syed Mukthar al-Bukhary's DRB-Hicom, MMC Corp Berhad, and Gamuda Berhad. There is also Felda Global Ventures Holdings Berhad as well as Tenaga Nasional Berhad, and Khazanah Nasional Berhad. These are all highly profitable companies with close ties to the BN government.
Dear readers, Petronas is entirely owned by the (BN) government.
Let us also not forget the recent exposé by Global Witness of Sarawak Chief Minister Taib Mahmud.
Global Witness gained prominence after it exposed the arrogance and corruption that permeated Taib Mahmud's government and family. Taib's own sisters were wrangled in to help steal Sarawak's vast wealth from right under the noses of its native inhabitants. To this end, he employed the use of shell companies as proxies in addition to storing his vast amounts of illegal wealth in foreign bank accounts.
Now as well informed and resourceful Malaysians, you the readers are undoubtedly aware of various scandals that have followed the aforementioned companies and characters in recent years.
All this is of course to say nothing of the latest financial scandal within Bank Negara itself: reports surfaced some time last year that Bank Negara had engaged in large scale financial speculation in various foreign exchange markets during the 1980s and 1990s.
Remember the financial crisis of the mid to late 1990s? This was the crisis in which billionaire speculator George Soros was made public enemy number one by the then Mahathir administration. Well, Bank Negara had speculated huge amounts of the Great British Pound against George Soros, and had come up short – roughly RM 20 billion short according to the Penang Institute.
Simply put, the credibility of Bank Negara is very much up for debate.
I find it very hypocritical then that Idris Jala attempts to dismiss these issues as having nothing to do with the government. Does he really think the average Malaysian is that stupid?
One can never tell – Idris Jala was after all published in The Star newspaper.
BN moves towards political reform
Posted: 24 Jun 2013 01:34 PM PDT
Prime Minister Najib Tun Razak said the laboratory would look into changes involving the structure, branding or policies of the coalition. 
(Bernama) - The Barisan Nasional (BN) Supreme Council has decided to set up a laboratory next month to propose specific changes needed for the coalition, said Prime Minister Najib Tun Razak.
Najib, who is also BN chairman, said the laboratory would look into changes involving the structure, branding or policies of the BN or all three.
He said the move was to ensure BN continued to succeed in future.
"Taking into consideration the current political scenario at national level and the achievements of BN as well as the trend in the last general election, the Supreme Council decided that a laboratory for political reform be set up in July.
"The duration or period needed may be several days, or weeks or more, so long as the laboratory can come out with specific changes needed by BN," he told reporters after chairing a meeting of the council at Menara Dato' Onn here last night.
Also present were Deputy Prime Minister Muhyiddin Yassin and BN secretary-general  Tengku Adnan Tengku Mansor.
On the proposal to turn BN into a single party, Najib said the matter would also be considered by the laboratory.
At the same media conference, Muhyiddin said the laboratory would comprise three representatives from each BN component party and it would be monitored by the BN secretary-general and its management committee.
He said the laboratory would also involve representatives from non-governmental organisations (NGOs), prominent figures and youth representatives to voice their views on the matter.
Asked who were the personalities involved, Muhyiddin said the matter would be announced later.
Perhimpunan Black 505 disabotaj?
Posted: 24 Jun 2013 01:28 PM PDT
Penyokong berasa "ditipu" oleh pemimpin Pakatan Rakyat yang jelas memberi keutamaan kepada kepentingan diri sendiri daripada mengikut kehendak rakyat. 
B Nantha Kumar, FMT
Sambutan dingin Perhimpunan Black 505, pada Sabtu yang lalu menjadi isu yang hangat dan perbualan umum di kalangan rakyat.
Ketua Pembangkang Datuk Seri Anwar Ibrahim berkata bahawa perhimpunan tersebut berjaya apabila mesej yang cuba hendak disampaikan kepada rakyat itu jelas.
Tetapi, tiada siapa menafikan bahawa buat kali pertama perhimpunan anjuran Pakatan Rakyat kurang mendapat sambutan dan gagal mencapai sasaran.
Penganjur sebelum ini mensasarkan 300,000 peserta yang akan menghadiri ke perhimpunan tersebut tetapi hanya kurang daripada 30,000 sahaja membanjiri Padang Merbok.
Walaupun, jerebu disebut sebagai salah satu punca utama , perhimpunan Black 505 yang kemuncak itu kurang mendapat sambutan, ramai yang berpendapat bahawa ada beberapa perkara yang lain disebalik "kegagalan" perhimpunan tersebut.
Apakah peserta Himpunan Black 505 hilang momentum atau "letih" dengan siri himpunan Black 505 yang tidak membawa sebarang perubahan dalam politik tanah air.
Orang muda bosan
Himpunan Black 505 pada Sabtu lalu adalah yang ke-17,  yang pertama mendapat sambutan luar biasa di Stadium Kelana Jaya, pada Mei 8 yang lalu.
Berbual dengan beberapa peserta daripada golongan muda yang jelas berasa bosan dengan himpunan di padang dan stadium.
Mereka lebih berminat kepada tindakan drastik daripada pemimpin pembangkang untuk terus mengekalkan semangat rakyat dalam isu keputusan pilihan raya.
Beberapa sepanduk terdapat sekitar Padang Merbok, antaranya 'Selalu ceramah, bila nak aksi?' jelas menunjukkan kehendak rakyat iaitu mereka hilang kepercayaan dengan ceramah atau berkumpul.
Selain daripada itu, keputusan Pakatan Rakyat berniat tidak boikot majlis angkat sumpah Dewan Rakyat telah membuat rasa tidak puas hati kepada segelintir penyokong Pakatan Rakyat yang juga mungkin salah satu sebab utama himpunan Black 505 kurang mendapat sambutan.
Pakatan Rakyat yang memenangi 51% undi popular pada pilihan raya umum yang ke-13, pada awalnya merancang untuk memboikot upacara angakat sumpah, sebagai tanda bantahan keputusan pilihan raya, sebelum dinafikan oleh Timbalan Presiden PKR Azmin Ali.
Ramai penyokong Pakatan Rakyat dan juga NGO berpendapat bahawa ahli parlimen Pakatan Rakyat sepatutnya perlu boikot upacara angkat sumpah semalam  sedangkan mereka mempunyai enam bulan untuk berbuat demikian.
Kredit: www.malaysia-today.net