Klik GAMBAR Dibawah Untuk Lebih Info
Sumber Asal Berita :-
---
Vote-rigging helped BN win Putrajaya, Kit Siang tells rally
Posted: 08 May 2013 01:21 PM PDT
Boo Su-Lyn, The Malaysian Insider
Barisan Nasional (BN) would not have retained federal power if Election 2013 was free and fair, DAP veteran Lim Kit Siang told a mass rally of tens of thousands last night.
Some 50,000, dressed mostly in black, packed Stadium MBPJ in Kelana Jaya here to the rafters at Pakatan Rakyat's (PR) rally against electoral fraud, shouting "Ubah" (Change) and "Reformasi" (Reformation) throughout the night.
"BN has 133 seats. Minus 30, they're left with 103. Does he still qualify to continue to be prime minister?" roared Lim, referring to Datuk Seri Najib Razak.
"No!" the multi-racial crowd yelled in response, as they sounded air horns and cheered.
In Lim's prepared speech emailed earlier to the media yesterday, he noted "serious irregularities" in about 30 federal seats, including Labis, Tapah, Segamat and Bentong that BN had won. 
BN saw its simple majority slashed to 133 federal seats in the 13th general election, just 21 seats above the 112 minimum seats required to form government. The hotly-contested polls have been tainted with claims of vote-buying, phantom voters and flawed indelible ink that rubbed off easily.
The smell of sweat and exhilaration filled the air as thousands thronged the stadium to protest against vote-rigging and the legitimacy of the BN government, just three days after Sunday's polls. 
Shouts of "SPR tipu!" (Election Commission cheated) and "Tumbang BN" (BN must fall) shook the stadium amid the constant blowing of air horns. Despite the crowd, thousands more struggled to enter the stadium until those squeezed at the entrance had to shout at incoming people to back off. 
The roads surrounding Kelana Jaya were snarled with traffic, with many parking their cars along the LDP highway and walking to the stadium from the Kelana Jaya LRT station under a light shower.
Lim, who was dressed in black, also pointed out last night that BN lost the popular vote — the first time since 1969 that was then contested by BN's predecessor, the Alliance Party.
"It's a Malaysian tsunami," said the Gelang Patah MP, refuting Najib's claims that BN's losses were caused by a "Chinese tsunami".
"With the politics of the future, racial politics and corruption will be gone," he added, rousing cheers and applause.
Some people carried "We are not racist" placards, as several Umno politicians and newspapers owned by the BN lynchpin continue to attack the Chinese as an "ungrateful" bunch.
Najib has insisted on a Chinese swing in Election 2013, dismissing analysts that noted an exodus of middle-class and urban voters from BN, instead of just wide-scale Chinese desertion.
Posted: 08 May 2013 01:07 PM PDT
The reason that Chinese are more visible as a bloc is because Chinese Malaysians predominantly reside in urban areas. Urban sentiments are against BN, for reasons which I will touch on below, resulting in most Chinese voting for the opposition. But in rural areas like Kedah, I was told many Chinese voted for BN.
Hsu Dar Ren, The Malaysian Insider
In an earlier article, by way of simple mathematics, I showed that in fact more non-Chinese Malaysians voted against BN than Chinese Malaysians in the just concluded 13th general election.
It is true that the Chinese voted as a bloc, with an estimated 80 per cent for Pakatan Rakyat. But at most, because they are a minority, they can cause only a ripple, maybe a small wave, but never a tsunami.
It is because of the other urban Malaysians, such as the urban Malays in Batu, Shah Alam, Puchong, Lembah Pantai, Wangsa Maju and everywhere else who voted against BN that resulted in the mini tsunami.
The reason that Chinese are more visible as a bloc is because Chinese Malaysians predominantly reside in urban areas. Urban sentiments are against BN, for reasons which I will touch on below, resulting in most Chinese voting for the opposition. But in rural areas like Kedah, I was told many Chinese voted for BN.
Now that the election is over, the prime minister has talked about national reconciliation.
I welcome that. Yes, this is the time for reconciliation and healing, but to do so, first of all, we must stop all racial rhetoric and the blame game, and sit down and analyse why BN lost so much of ground in urban areas.
I will name a few reasons:
1. 1 Malaysia and Perkasa. While there was initially high hope for the PM's 1 Malaysia vision, it was very fast negated by the rise of right-wing extremists in Umno in the form of outsourced NGO Perkasa.
While ordinary people would be hauled up for small offences, big wigs in Perkasa go scot free and were perceived to be given a licence to utter racist and extreme views.
The free hand given to Perkasa and its patron negated the PM's effort to push for 1 Malaysia, which is a pity of course. In the minds of many urban people, 1 Malaysia has just become a slogan to be uttered loudly whenever there is a government event or in the presence of government leaders.
Thus, to many urban people the best result this time around was the defeat of racists such as Ibrahim Ali and Zulklifli Noordin, both of whom are seen to be linked to Dr Tun Mahathir Mohamad. The fact that they lost in predominantly Malay areas showed that even the Malays do not buy this type of extremism anymore. Their defeat should be something for BN and Umno to reflect deeply and seriously.
While BN accuses others of being racists, they should look in the mirror at themselves, and see why these racists were fielded and aided. It is akin to acknowledging that BN supports extremism. On top of that, there is Utusan Malaysia, which time and again carries extremist views but nothing was done to curb it.
While heads of some component parties of BN did come out with statements to condemn Perkasa and Utusan every time they uttered something extreme, they were seen to be inert in stopping these extremist views even with their so-called internal channels to the PM and BN supreme council. Their inertness was interpreted as total subservience to Umno's hegemony.
If they are seen to be subservient, then how can they be effective in representing the interest of urbanites, given that their seats were mainly in urban areas? To the urban people, these component parties have totally lost relevance by their inability to moderate such extremism and double standards.
Race-based politics is on the way out. To those who have access to the Internet, race is no more an issue. The Internet community is actually those who reside in urban and affluent suburban areas. The urban tsunami can therefore also be seen as the Tsunami of the Internet Community.
BN needs to be more farsighted and look beyond race. BN should really consider disbanding each individual component and merge into one big multiracial party without harping on Malay rights and supporting those who utter extremist religious views.
Pakatan lost, but not defeated
Posted: 08 May 2013 01:01 PM PDT
Lim Sue Goan, Sin Chew
Although Pakatan Rakyat has failed to achieve the regime change target in the 13th general election, the next general election would be more favourable if it ploughs its political fields deeper in multiracial areas.
It seems that Pakatan Rakyat has suffered a setback and some of its leaders might not be able to sustain for another five years due to their age. The whole pattern, however, allows Pakatan Rakyat to expand its political map if the BN fails to implement more reforms.
First of all, Pakatan Rakyat obtained 51.4 per cent of popular vote while BN gained only 48.6 per cent. This is due to a wide voter population in some constituencies. As urbanisation has been accelerated, BN's advantage in rural areas would be gradually reduced.
Secondly, the number of young voters has increased.
There were 2.6 million new voters this year. Given this figure, in another five years, together with another group of new voters and a lower number of old voters, Pakatan Rakyat would still be in the favourable position.
Thirdly, Datuk Nik Abdul Aziz Nik Mat's retirement has reflected the emergence of young leaders in Pakatan Rakyat. 
BN would be unable to demarcate constituencies according to its own preference, including some states where it has lost the ruling advantage, after failing to gain a two-thirds majority in Parliament. In addition, BN must also find a way to fight for the support of urban voters, young voters and non-Malay voters, or it would not be able to make headway in the long run.
It is a normal phenomenon to have voices accusing Chinese voters after the election. However, racialising the election result is not conducive to BN's effort in restoring public confidence. It is believed that BN leaders who have a clear understanding of the overall situation would suppress the voices and continue the pace of democratisation.
From the election result, although the DAP is the big winner among the three component parties of Pakatan Rakyat, while PAS has suffered a setback, they did not lose their bases. Instead, they have gained more state seats in Penang, Kelantan and Selangor.
The three component parties of Pakatan Rakyat have their respective states and are expanding their influence to neighbouring areas. It is consistent with the idea of equal status. Theoretically, it will be difficult for BN to regain Penang and Selangor as long as Pakatan Rakyat is able to rule the states for two terms to consolidate its power.
The DAP won 10 more parliamentary seats while the PKR and PAS lost one and two seats respectively. It is a pity that liberal leaders in PAS have been defeated, like party deputy president Mohamad Sabu, vice-president Datuk Husam Musa and Salahuddin Ayub. However, with its strong grassroots PAS should be able to revive.
PAS's performance is not as good as expected mainly because it was defeated in Kedah. It lost five parliamentary seats in Kedah due to the return of votes to Umno, the previous PAS state government's poor governance and party internal problems.
It is favourable to Pakatan Rakyat as the political situation in some states has changed. For instance, Pakatan Rakyat won five parliamentary seats and 18 state seats in Johor, three parliamentary seats and 11 state seats in Sabah and four parliamentary seats and 12 state seats in Pahang, breaking the BN's deposit statehood. Pakatan Rakyat has also set off a wind of anti-establishment among the Kadazan, Dusun, and Murut communities in Sabah. At the same time, BN lost the two-thirds majority advantage and was able to win Terengganu and Perak by a narrow margin.
Therefore, Pakatan Rakyat has made a big improvement in Sunday's election. It should now play a supervisory role and professionally perform its task, while looking forward to the next general election.
If Pakatan Rakyat has evidence of electoral fraud, it should bring it to the courts and fight through legal channels. Reducing street protests will be more conducive to its efforts of securing support.
A healthy competition between the two coalitions would be a blessing for the country and its people.
Opposition 'robbed' of 'nearly 30 seats': Anwar
Posted: 08 May 2013 12:57 PM PDT
(ST) - Malaysian opposition leader Anwar Ibrahim questioned the legitimacy of the newly sworn Najib Razak government in the country saying that the recently concluded elections robbed the opposition of nearly 30 seats.
"There is a major question over (Prime Minister) Najib's legitimacy. Should we just accept the fraud and recognise the new government of BN?" Mr Anwar told a cheering crowd of thousands of supporters at the Kelana Jaya Stadium on Wednesday.
"We will prove that there are no less than 30 seats that we are robbed of," he said.
Thousands, dressed in black, had poured into a stadium for a rally to protest against the opposition's defeat at last Sunday's polls, despite warnings by police to stay away.
Ahead of the rally, the Malaysian government had warned that the gathering was a move "calculated to create unrest".
But despite the rain, thousands filled the stands to hear Mr Anwar speak for the first time since his Pakatan Rakyat alliance lost the election.
"We will go to every part of the country to show we have the support of the people."
'Rallies, protests won't change GE13 results'
Posted: 08 May 2013 12:51 PM PDT
Election Commission chief Abdul Aziz Yusof claimed only an Election Court decision declaring the election result "null and void" could alter the polls outcome.
(FMT) - Protests or rallies will not be able to change the result of 13th general election (GE13) or cause it to be held again, said Election Commission chairman Abdul Aziz Mohd Yusuf in a radio interview yesterday.
He said the available option for unhappy candidate is to apply for a review of the result by making a petition after the result is gazetted in accordance with the law.
"After the result is gazetted, he has 21 days to file a petition and if there is proof and the judge admitted the existence of corruption, fraud or illegal acts, the Election Court judge will declare the election result invalid.
"Only then a re-election will be called. A rally such as the one tonight (Pakatan rally last night) will not change anything," he said when interviewed by Radio24 yesterday.
Pakatan Rakyat held the rally at Kelana Jaya Stadium last night to show their dissatisfaction with the result of GE13 held on Sunday.
Abdul Aziz said despite issues such as indelible ink, phantom voters and power blackout, GE13 was clean and orderly and the EC was not involved in helping any party to win.
"I would say that GE13 was fair. The winner did not receive EC's help while the loser was not because EC did not help. The votes of registered voters determined the winner and the loser."
Based on EC records, the highest number of petitions on GE results were 40 in 1999, 30 in 2004 and 26 in 2008, despite the 'tsunami' unfavourable to Barisan Nasional (BN).
Race politics may stunt reforms
Posted: 08 May 2013 12:38 PM PDT
Sunday's divisive election is likely to hamper Najib's drive to reform the economy and cut back on the affirmation policy. 
(Reuters) - Malaysia's racially divisive election result has sparked a battle within the country's ruling party that is likely to slow Prime Minister Najib Razak's drive to reform the economy and roll back policies favoring majority ethnic Malays.
Najib's Barisan Nasional (BN) coalition retained power in Sunday's election . But the coalition lost the popular vote and turned in its worst-ever electoral performance as it was heavily abandoned by the minority Chinese and rejected by many voters of all races in urban areas.
Najib was quick to blame the outcome on the swing by Chinese voters to the opposition alliance, putting a racial interpretation on the result that has struck a chord with traditionalists in his United Malays National Organisation (Umno).
Umno, which dominates Barisan, now faces a leadership election in October or November that is likely to be fought between traditional and reformist wings.
"The ideological lines have been drawn within Umno," said Khairy Jamuluddin, a reformist who heads the party's youth wing, in a posting on Twitter. "Game on."
Any major reforms are likely to be postponed until the leadership is decided, although Najib has said he will push for national "reconciliation" and press ahead with a $444 billion economic masterplan aimed at attracting investment and doubling incomes by 2020.
Conservatives have blamed ethnic polarization and Chinese "disloyalty" while reformists have urged Najib to expand steps to make Umno more inclusive beyond its base of poor, rural Malays.
Utusan Malaysia, a newspaper controlled by Umno, sought to portray Sunday's election result in racial terms, with one headline saying: "What more do the Chinese want?"
Malaysia's former and longest-serving prime minister, Mahathir Mohamad, a powerful figure in Umno, was quoted by local media as saying "ungrateful Chinese" and "greedy Malays" were to blame for the result.
"It may be the starting shot of what's to come for Najib," Ooi Kee Beng, deputy director of Singapore's Institute of Southeast Asian Studies, said of conservative reactions to the result. "At the same time, I think he is their (Umno's) best asset despite everything."
Fraud
Najib also has to deal with a strong opposition that is claiming that Barisan won the election through fraud. On Wednesday, tens of thousands of opposition activists thronged a stadium on the outskirts of the capital Kuala Lumpur in response to a call from opposition leader Anwar Ibrahim.
"This is merely the beginning of the battle between the people and an illegitimate, corrupt and arrogant government," Anwar, a former deputy prime minister, told the crowd, many of whom wore black to symbolize mourning.
Najib, the 59-year-old son of a former prime minister, had far higher approval ratings than his party in the run-up to the election and has few obviously strong rivals to replace him.
Taking power in 2009, he staked his fortunes on reforms aimed at spurring growth, increasing transparency and dismantling affirmative action policies.
But Najib's ambitions have been curbed by conservative interests within Umno. He has failed to come up with major steps to roll back the ethnic privileges that are seen as having benefited an elite of well-connected Malays more than the poor majority.
The government does not provide an ethnic breakdown of the population, but Malays make up about 60 percent of the 28 million people, while Chinese comprise more than 25 percent. The country also has a significant minority of ethnic Indians.
Barisan won 133 seats in the 222-member parliament, but only 47 percent of the popular vote, compared to the opposition's 50 percent.
"The polarization in this voting trend worries the government," Najib said. "We are afraid that if this is allowed to continue, it will create tensions."
But Barisan has also come in for criticism from younger voters for corruption and patronage politics that critics say have been the hallmark of its 56 years in power.
Liew Chin Tong, an opposition member of parliament from the southern state of Johor, said Najib appeared to be taking the wrong message from the election result.
"It was not just the Chinese who swung against Barisan Nasional. There were many young first-time and second-time voters who voted against the BN," he told Reuters.
Najib now looks more vulnerable to traditionalists in his party who are opposed to his tentative steps to phase out the policies that favor ethnic Malays, introduced two years after traumatic race riots in 1969.
Those policies have been a pillar of Umno's support but have been a prime cause of ethnic Chinese and Indian alienation and investors say they stunt growth and investment in Southeast Asia's third-largest economy.
Najib's efforts to roll back these policies and other politically sensitive reforms – such as the introduction of a consumption tax to reduce Malaysia's dependence on oil revenues and lowering fuel and food subsidies to tackle a chronic budget deficit – could be put on the backburner for now.
"The outlook for direct investment will remain uncertain until it becomes clearer whether or not Najib's reform-minded policies will continue," HSBC economists said in a note after the result.
The opposition's Liew said Najib's choices of cabinet members in the coming days would be a crucial indication of whether his new government would try to appeal across ethnic groups or only to its Malay base.
"His comments on the Chinese is rhetoric," Liew said. "What we need to see is who he will include in his cabinet. Will it be made up of Umno extremists or younger members from the middle ground? We also have to see if he will include the Chinese."
The unavoidable problems after the election
Posted: 08 May 2013 11:55 AM PDT
How are they going to resolve the problems? How are they going to appease those affected? How are they going to strike a balance? 
Lim Mun Fah, Sin Chew Daily 
After the election, the winners enjoy no honeymoon period, while the losers have immediately plunged into a plight.
Umno is the biggest winner, while the DAP is also a winner. The MCA, Gerakan, SUPP are all losers. As for the PKR and PAS, they enjoy half victory and suffer half defeat.
Undercurrents filled with disputes are expected in the following party elections.
Let's talk about Umno first. The confrontation between the hawks and doves within the leading BN component party is expected to be intensified due to the election result. In addition, although the party has won the election, it is now facing a difficult situation. A cabinet without Chinese representatives from the MCA and Gerakan would be a crippled cabinet. How is it going to face the people? How is it going to face the international community?
Both the MCA and Gerakan have decided not to accept any Cabinet posts. It seems righteous and sorrowful, but just like the suicide of Xiang Yu, a prominent military leader and political figure in the late Qin Dynasty, it is always disputable whether it is an act of a hero, or a coward.
Some people said that Xiang Yu might be able to revive and the history might change if he did not commit suicide. Unfortunately, he pursued a road with no way back.
However, it is the case in history. Once it is done, there will be no turning back.
Therefore, at this historical juncture, should Datuk Seri Dr Chua Soi Lek, as the MCA's head, insist on not taking any cabinet posts and lead the party into a situation with no future, or reflect, learn from his mistakes and call for an extraordinary general meeting (EGM) to turn the crisis into an opportunity so that they can ponder over how they should revive the party?
Disputes have been expected and Chua is now facing pressure calling him to step down. The MCA has inevitably entered a troubled period and it all depends on itself to survive the crisis.
Next, let's talk about MCA's old rival, the DAP. Although the DAP has gained a big victory by winning 38 parliamentary seats, it still shares Pakatan Rakyat's failure in taking over Putrajaya and the political deadlock in which most Malays are supporting the ruling coalition while most Chinese are supporting the opposition. In fact, it has also caught in a myth of how it should reset its political position. The more than 80% Chinese votes have reflected the Chinese high expectation on the DAP. It is indeed a driving force, but at the same time, also a heavy pressure. After the regime change target ended up in failure, how should it lead the Chinese, who are now having no idea of what course to follow or to take, out of the current political deadlock? What is the road map for the Chinese? These are no longer problems that can be solved with election slogans.
In addition, a number of incumbent lawmakers who were not fielded by the party's leadership had contested as independent candidates. Although most of them eventually dropped out from the contest, it has still exposed the deteriorating factional problems of the DAP. In particular, the contradictions between Johor and Malacca party leaderships and the central leadership led by Lim Guan Eng has surfaced. How are they going to resolve the problems? How are they going to appease those affected? How are they going to strike a balance? These are unavoidableproblems within the DAP after the big victory.
As for PAS and the PKR, they have respectively lost one and two parliamentary seats, causing the hope of regime change to end up in frustration. What are the reasons behind the failure? How should they fight for more Malay votes? These questions should be studied by the two parties. If the retirement of Datuk Nik Abdul Aziz Nik Mat means that PAS has entered a new era of metabolism, should the PKR follow suits and enter a post-Anwar era, too? Who can replace him?
After the passion, it is time for us to calm down and rationally face the future!
Accept the people's verdict, says Azmin
Posted: 08 May 2013 11:52 AM PDT
(NST) - Parti Keadilan Rakyat (PKR) deputy president Azmin Ali last night posted several hard-hitting tweets in a veiled attack against his leader Datuk Seri Anwar Ibrahim.
The tweets, including one indirectly asking Anwar not to drag the people in his failed attempt to take over Putrajaya, came as Anwar addressed a rally in Kelana Jaya to question the general election outcome.
In another tweet, Azmin said the calls for reformasi should start with one whispering it within himself.
"Gagal ke Putrajaya. Salah siapa ? Ikuti penjelasan dalam masa terdekat. (Failure to go to Putrajaya. Whose fault is it? Wait for the explanation soon)," said Azmin in another tweet.
Azmin said the people were getting fed up with aggressive politics.
"Accept the punishment. Acknowledge your weaknesses. Progress forward.
"Accept the verdict of the people. Move forward while focusing on policies which benefit the people and not those which bully them."
The rally was held to reject the results of some some seats despite Pakatan Rakyat winning three states - Selangor, Penang and Kelantan.
Anwar, in his speech at the rally, said that many were upset with the election results and claimed that their victory was stolen by BN.
Also present include DAP's Lim Kit Siang and Penang chief minister Lim Guan Eng.
Meanwhile, former Prime Minister Tun Dr Mahathir Mohamad said he had predicted the rally would happen and had written about it in his blog.
"I wrote that the first Bersih and Bersih 2.0 was just a preliminary to a protest after election if they lose. If they did not lose, they will not be protesting.
"This is typical (losing behaviour) in trying to pressure the government and create problems," he said during a press conference after attending a Malaysian Harbour Pilots Association dinner in Shah Alam last night.
Terengganu Umno to file petition over seats lost by slim majority
Posted: 08 May 2013 11:44 AM PDT
(NST) - Terengganu Umno will file petitions with the Election Commission (EC) over seven state seats which it lost by less than 1,000 votes.
Its Secretary Datuk Tengku Putera Tengku Awang said all political parties have the right to protest and file petitions with the Election Commission (EC) concerning doubts over the election result.
He said Barisan Nasional (BN) had lost in seven state seats by less than 1,000 votes.
In Teluk Pasu (Kuala Nerus), Datuk Abdul Rahin Mohd Said lost to Ridzuan Hashim from Pas by  only 109 votes, Datuk Zaabar Mohd Adib lost in Rantau Abang (Dungun) by 144 votes, Mohamad Ramli Nuh was defeated in Tepuh (Kuala Nerus) by 229 votes, Ismail Nik lost in Bukit Tunggal (Kuala Nerus) by 652 votes, Alias Abdullah in Alor Limbat (Marang) by 645 votes and Datuk Wan Ahmad Farid in Ladang (Kuala Terengganu) by 924 votes.
Tengku Putera said there are also doubts about the Kuala Nerus parliamentary seat result.
"Datuk Mohd Nasir Ibrahim Fikri was defeated by only 610 votes in Kuala Nerus when we had lost in three of the four state seats under it," he said.
However, Tengku Putera said the state Umno has yet to hold any discussion or official meeting regarding the matter.
On Monday, Terengganu Pas deputy commissioner  Satiful Bahri Mamat's statement said  Pas was collecting evidence before filing petitions to the EC following their defeat in four state seats with less than 1,000 votes.
The seats are Kuala Berang (Hulu Terengganu) where Tengku Putera won by 449 votes, Jabi (Setiu) with 782 votes, Kemasek (Kemaman ) with 896 votes and Jerteh (Besut) where Pas lost by 930 votes.
Thousands pack Kelana Jaya stadium for Pakatan rally
Posted: 08 May 2013 11:42 AM PDT
(TMI) - Some 50,000, mostly dressed in black, have packed the Stadium MBPJ while thousands others are trying to get in for a rally for free and fair elections organised by Pakatan Rakyat (PR) Stadium MBPJ in Kelana Jaya near here tonight.
The evening shower caused traffic congestion but most of the crowd dropped off at the Kelana Jaya LRT station and walked to the stadium near the Subang Airport road.
Among those speaking at the rally are opposition leader Datuk Seri Anwar Ibrahim and DAP strongman Lim Kit Siang.
Anwar arrived after 10pm on a scooter and was greeted with loud roars that echoed through the stadium by the crowd who chanted "Kami Anak Malaysia". Thousands dressed in black have packed the stands and also the football pitch in the stadium.
"This is the beginning of a battle between the rakyat and an illegitimate, corrupt, and arrogant government," the PKR de facto leader told the crowd.
Traffic remains backed up around Kelana Jaya right up to the NPE toll plaza near Sunway
Anwar arriving to the rally on a scooter. - Picture taken from FacebookEarlier, PKR strategy director Rafizi Ramli told the 50,000-odd crowd inside the stadium, "I am Malay, but I support Pakatan Rakyat."
Social media research group Politweet.org estimated the crowd size in and around the stadium at between 64,000 and 69,000, given that the stadium capacity is about 25,000.
There has been no police presence around the stadium until now.
In Marang, Terengganu, thousands are crowding PAS president Datuk Seri Abdul Hadi Awang's Masjid Rusila for another rally, reports PAS news portal Harakahdaily.
Read more at: http://www.themalaysianinsider.com/malaysia/article/thousands-pack-kelana-jaya-stadium-for-pakatan-rally 
Another well laid trap, maybe?
Posted: 07 May 2013 08:44 PM PDT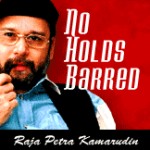 But since March 2008 many of you have become very arrogant. You no longer care about what you say. And you no longer care whether anyone gets hurt by what you say. And you declared that the Chinese are going to finish off Umno (ABU! ABU! ABU!). So the stupid Malays and Indians (plus those stupid natives from East Malaysia) had better wake up.
NO HOLDS BARRED
Raja Petra Kamarudin
KPN buat pusingan U
Ismail Omar berkata kenyataannya disalahertikan.
(FMT) - Ketua Polis Negara (KPN) Tan Sri Ismail Omar telah membuat pusingan U dalam isu permit untuk perhimpunan Suara Rakyat Suara Keramat yang akan berlangsung di Stadium Kelana Jaya malam ini.
"Saya dah sebutkan tadi, pertama, saya tidak membenarkan perhimpunan yang menyalahi undang-undang, perhimpunan hendaklah menepati Akta Perhimpunan Aman 2012.
"Syarat-syaratnya seperti yang telah saya sebutkan tadi; maklum Ketua Polis Daerah, penganjur kena jumpa dengan Ketua Polis Daerah dan penganjur kena tentukan perhimpunan itu adalah perhimpunan aman.
"Para peserta tidak boleh membawa apa-apa bentuk senjata merbahaya, tidak ada apa-apa bentuk hasutan, provokasi, untuk menggugat ketenteraman," kata Ismail menerusi Penolong Ketua Urusetia KPN (Komunikasi Korporat) ACP Ramli Mohamed Yoosuf.
"Jelas bahawa daripada ungkapan soal jawab di atas, KPN tidak membuat apa-apa kenyataan mengenai keperluan permit," kata Ramli.
Pagi ini, Ismail dilaporkan sebagai berkata bahawa penganjur perhimpunan memerlukan permit.
Ekoran itu, peguam kebebasan sivil Syahredzan Johan berkata bahawa Ismail tidak memahami Akta Perhimpunan Aman dan keperluan permit hanya wujud di dalam Akta Polis.
************************************************
If I were a suspicious person -- which I am -- and if I suspect Umno of being devious -- which I do -- I would speculate that the above 'U-turn' is a trap. Take note, though, that I am merely speculating and this is not based on confirmation. At best this is an educated guess so I could be wrong. But even educated guesses need a basis. And I do have a basis.
First of all, both DAP and PAS are happy with the election result. PKR, though, is not. Hence is this rally tonight a Pakatan Rakyat event or a PKR event?
Bersih was successful because both the Chinese and the PAS supporters came out in full force. If left just to the PKR supporters we would not have seen a huge crowd like what happened in the Bersih rally in 2007 and the Bersih 2.0 and Bersih 3.0 rallies later on.
I doubt many Chinese will turn out tonight. First of all it is a working day. More importantly, though, the Chinese may have been spooked by all this talk of a Chinese Tsunami on 5th May 2013.
We must remember that the 1969 general election was on 10th May. The race riots did not happen on that day, though. It happened three days later during the rally. Hence tonight's rally, which is being held three days after Polling Day, would be reminiscent of what happened in 1969. Hence, also, I believe most Chinese would stay away and we will not see the 100,000 Chinese crowd that we saw during the Bersih rallies.
Another point would be if anyone wants to trigger any trouble then tonight would be the best opportunity. That is an even stronger reason to not be seen anywhere near that rally.
In the past, the PAS leaders issued statements ordering their supporters to come out in full force to attend the rallies. Then they bussed in their supporters from all over Malaysia, which took months to organise.
I have not seen any statements from PAS leaders regarding tonight's rally and it is too late to bus in their supporters from all over Malaysia. Hence we may not see many PAS people there tonight.
This means they would have to depend on just the PKR supporters to make up the crowd tonight. And in the past, if you just depended on PKR supporters, the crowd would not be even 1,000 strong.
Hence I speculate that tonight is going to be a failure. And I believe this is what Umno wants to show, that PKR failed to get support. But then I may be wrong.
Now, on another note regarding my comment that the Chinese DAP supporters were posting too many racist comments in the Blogs and that they proudly declared that 5th May 2013 was going to be a Chinese Tsunami.
Actually I do not need to reply to the part about the racist comments in the Blogs and Facebook. You all know it is true. In fact, I have so many times chided you regarding these racist comments and I warned you that you risk upsetting the Malays and will send them back to Umno. You know and I know that this happened so don't try to bullshit by saying that it never happened.
I even remember commenting that I can't wait to see the faces of these racists on 5th May 2013 when they discover that they have lost the election. One arrogant Chinese reader replied that he also can't wait to see my face on 5th May 2013 when Pakatan Rakyat wins the election.
Why so arrogant?
Over the last few months, especially the period between Nomination Day and Polling Day, my email inbox was flooded with messages from all over Malaysia of people sending me photographs of large Chinese crowds at the rallies and ceramah. I even received messages from Sabah and Sarawak. I also received Viber, Black Berry and WhatsApp messages with photographs attached of the same thing.
The message these people were sending me is that the Chinese have risen and are going to kick out Umno and Barisan Nasional. The Malays and Indians (plus the natives of East Malaysia) had, therefore, better 'wake up'. They also commented that the Malays and Indians are stupid for being fooled by Umno and Barisan Nasional. And if the Malays and Indians (plus the natives of East Malaysia) do not join the Chinese to kick out Umno and Barisan Nasional then it is confirmed that they are stupid.
Take the example of Hindraf. Just read what these people say about the pariah Indians and that if you see a snake and an Indian you kill the Indian first. And why so much Mamak hatred? Some of my closest friends are Mamaks.
Is that necessary?
And what about the comments regarding the backward Malays and the subsidy mentality of the Malays and how the Malays would be failures without the benefit of the New Economic Policy? Malays are rent-seekers, these people said.
Is that also necessary?
Again and again I reminded you to tone down the racial rhetoric or else you are going to send the Malays back to Umno. Many of you responded with even more racist comments and you even attacked Islam and Hudud.
What we wanted to see on 5th May 2013 was a Tsunami bigger than the March 2008 Tsunami. And, yes, the March 2008 swing is being called a Tsunami. Everyone refers to it as a Tsunami.
But since March 2008 many of you have become very arrogant. You no longer care about what you say. And you no longer care whether anyone gets hurt by what you say. And you declared that the Chinese are going to finish off Umno (ABU! ABU! ABU!). So the stupid Malays and Indians (plus those stupid natives from East Malaysia) had better wake up.
Sheer arrogance!
There is nothing wrong with the Chinese waking up. In fact, I was one of those who whacked the Chinese and called them hypocrites and cowards and asked them to wake up. And there is also nothing wrong with calling 5th May a Chinese Tsunami.
What is wrong with calling it a Chinese Tsunami? The Indians are proud that March 2008 was an Indian Tsunami. They keep reminding us every day since then that 2008 was an Indian Tsunami. They keep telling Pakatan Rakyat that March 2008 was possible only because of the Indian Tsunami.
So call it a Chinese Tsunami and be proud of it. I would if I were Chinese. But you do not need to insult the Malays, Indians and natives of East Malaysia in the process?
That is what many of you do not understand. It is not about what you did on 5th May 2013. That is commendable. It is what comes out of your mouth that is detestable. I do not hate the Chinese. I hate the foul mouths of some of you Chinese.
And yes, I too bash the Chinese. And I bash the Chinese because I know you do not like it. But I need you to feel what it is like when your race in generalised and bashed. And if you hate that then consider how the non-Chinese feel as well.
Kapish?
Posted: 07 May 2013 06:46 PM PDT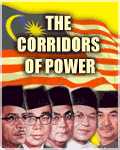 Now do you understand the reason behind all this talk regarding the Chinese Tsunami? You may hate Umno but you have to take your hat off to them for how well they strategised the 13th General Election. Umno is years ahead of the Chinese. And the DAP Chinese are still political novices save a few people like Karpal Singh and Lim Kit Siang.
THE CORRIDORS OF POWER
Raja Petra Kamarudin
Since last year I have been having a few meetings in Bangkok, Singapore and Jakarta with our 'team' in the run-up to the recent 13th General Election. We also had our 'operatives' moving on the ground, even in East Malaysia, to 'feel the pulse' of the voters.
Just for your information, our financier spent a lot of money to fund the activities of this team in this recent general election. And don't ask me any details because you will not get any, although Haris Ibrahim can suspect whom I am talking about. (I bet Prime Minister Najib Tun Razak and Bukit Aman are now curious like hell).
That is the only way to get a correct reading of the sentiments of the voters. The comments posted in Malaysia Today, Malaysiakini, Malaysia Chronicle, The Malaysian Insider, etc., plus all those comments in the Blogs, are not an accurate reading. That is the work of the Umno and DAP cybertroopers -- whose aim is to confuse and distort plus play a psywar game.
I have to admit that Pakatan Rakyat is not as good at psywar as Umno is. Many times Pakatan Rakyat's spin-doctors spin out of control. For example, they spun stories as early as 7.00pm on Sunday that Pakatan Rakyat had already won the election and that there were blackouts all over Malaysia at the vote counting centres. That has now all been proven false.
In between those meetings in Bangkok, Singapore and Jakarta, we conducted daily Skype 'conferences', sometimes going on for hours. And that was how we managed to get accurate feedback as to what to expect on 5th May 2013. And that was also why I was able to send out text, Black Berry and WhatsApp messages to many of my friends, days before 5th May, that Barisan Nasional was going to win the election with no less than 130 parliamentary seats but not more than 145 seats.
One thing that we discovered was that Umno had planned for DAP to win the most number of opposition seats. In fact, the plan was for DAP to win half the opposition seats with the other half being shared by PAS and PKR. And if DAP can't get exactly half then the non-Malay seats in PKR, if added to the DAP seats, must give Pakatan Rakyat half the non-Malay seats versus half Malay seats.
Hence, to achieve this, the Malay candidates from Pakatan Rakyat must be defeated at all cost while the Chinese/Indian candidates can be allowed to win.
This sounds silly, some of you will say. Why would Umno want to allow the non-Malay candidates to win while targeting the Malay candidates for defeat? I agree, if looked at from the context of just the 13th General Election, this does not sound logical. But it would be logical if you look at it long term, such as the next general election in 2018.
And that was why the Bersih 3.0 rally was allowed. In the Bersih 2.0 rally, they discovered that a large segment of the crowd was Chinese. Hence if Bersih 3.0 attracts an even larger Chinese crowd, then the perception would be, while 2008 was a Hindraf or Makkal Sakti Tsunami (meaning Indian Tsunami), then 2013 could be touted as a DAP or Chinese Tsunami.
And this Umno successfully did. Hence people like Tunku Aziz Tunku Ibrahim who disagreed with the Bersih rally were correct. Unfortunately, when Tunku Aziz spoke out, he was disparaged and vilified by mainly the DAP Chinese crowd -- and anyone who is treated the way Tunku Aziz was would feel kecil hati and leave the party under very unhappy circumstances. (Even Tun Dr Mahathir Mohamad felt kecil hati and unhappily left Umno in 2007 when they did the same to him).
I suppose old men are like that; me included. They get kecil hati when people the age of their grandchildren are biadap towards them. I, too, feel kecil hati with the younger generation Chinese DAP supporters who disparage and vilify me. Hence I too have grown to hate these people when just a few years ago in 2008 I campaigned exclusively for DAP.
Anyway, the plan was to make Pakatan Rakyat appear more like a Chinese-dominated coalition while Barisan Nasional is made to appear like a Malay-dominated coalition. Remember my articles about the 3Rs (race, religion and royalty) -- which was also the gist of my talk in Cambridge University recently?
Of course, when I spoke out against the Bersih rally -- in the context of Bersih being hijacked by the politicians -- plus about Umno's 3R strategy, even people like Haris Ibrahim whacked me and called me a racist. And when I said I disagree with the ABU (anything but Umno) approach, Haris and all my other friends disowned me and called me a traitor, turncoat and so on. 
Now what we expected has happened. Umno increased its seats from 79 to 88 (plus won almost half the 505 state seats contested) while DAP is now the dominant opposition party and second in size to Umno. And the perception being created is that Pakatan Rakyat's success was made possible because of the Chinese Tsunami (just like the Indian Tsunami in 2008).
Is this true? Never mind if it is true or not. It is the perception that counts and politics is about perception, not about the truth.
The bottom line is the Malays are better at this political game than the Chinese are. And the Chinese walked right into the trap that Umno set up and then got snared.
Now do you understand the reason behind all this talk regarding the Chinese Tsunami? You may hate Umno but you have to take your hat off to them for how well they strategised the 13th General Election. Umno is years ahead of the Chinese. And the DAP Chinese are still political novices save a few people like Karpal Singh and Lim Kit Siang.
And remember one reminder I kept repeating over these last two years. The anti-Malay rhetoric by the Chinese DAP supporters is just going to send the Malays back to Umno. When I said that you shouted 'bullshit'. Do you still think it is bullshit? Because of your racist comments what should have been a Malaysian Tsunami was turned into a Chinese Tsunami.
So, who gains now? First step: split the Malays from the Malaysian Tsunami of 2013 and turn it into a Chinese Tsunami. Next step: finish off the non-Malay political base in 2018.  Can't be done? Well, compare the 1999 general election to the 2004 general election. Was that not what happened?
A stroke of genius I would say.
On another note, watch Selangor. There is currently a tussle going on between Team Khalid and Team Azmin for the post of Menteri Besar. I have, in fact, written about this a few times in the past.
PAS and DAP have both issued statements endorsing Khalid Ibrahim. Azmin Ali, however, insists that he be made Menteri Besar and if Khalid is given the post instead then he will leave the party together with his supporters.
Anwar Ibrahim is now in a dilemma. First of all, his wife and daughter support Khalid and not Azmin. Secondly, most of the candidates in the recent election were handpicked by Azmin. Hence many of the 30 PKR Members of Parliament are his people.
Hence, also, if Azmin leaves with, say, just 15 of this supporters and they declare themselves as 'independents', then added to the 133 Members of Parliament that Barisan Nasional has, Barisan Nasional will now have a two-thirds majority in Parliament.
So, either Azmin is made Menteri Besar or else Barisan Nasional will get its two-thirds majority in Parliament.
By the way, Kelantan is also having a crisis almost similar to Selangor.
Interesting, is it not?
DAP backs Khalid Ibrahim as MB
Posted: 07 May 2013 05:03 PM PDT
DAP secretary general Lim Guan Eng says Khalid should continue to helm the state as MB because he was instrumental in ensuring a resounding victory for Pakatan Rakyat in Selangor.
K Pragalath, FMT
The DAP is backing caretaker Selangor Menteri Besar (MB) Khalid Ibrahim to continue leading Selangor for a second term.
"Khalid should continue as MB after leading Pakatan to a resounding victory at the recent general election by winning a two third majority with 44 out of 56 state seats in Selangor from the previous 36 seats.
"Selangor DAP is in full support of Khalid as the Selangor MB," said DAP secretary general and Penang chief minister Lim Guan Eng in a statement today.
The question over who should hold the MB position arose because PKR has one seat less than the DAP and PAS in the Selangor state legislative assembly.
In GE13 that took place on Sunday, Pakatan Rakyat component parties won 44 out 56 state seats.
The DAP and PAS have 15 seats each whereas PKR have 14 seats. Under these circumstances, PAS can lay claim to the MB's post as it has one extra seat.
The Selangor state constitution stipulates that the MB must be a Malay Muslim. The DAP does not have a Malay Muslim state legislative assemblyman in Selangor.
Yesterday, Selangor PAS deputy commissioner III Khalid Samad, who is also Shah Alam MP, was coy when asked whether they would lay claim to the MB's post.
Selangor PAS commissioner Abdul Rani Osman, who is also Meru state assemblyman, meanwhile was reported to have said that they would send their list of potential candidates to fill the Menteri Besar and exco positions.
Lim said that Khalid should be allowed to helm the state as a MB because he had retained Selangor for Pakatan Rakyat even though Prime Minister Najib Tun Razak led the BN charge in the state as Selangor BN chief.
Posted: 07 May 2013 04:25 PM PDT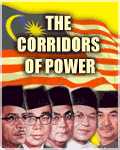 The problem is we are in a Catch 22 situation. We need a two-thirds majority in Parliament to be able to change the system. But the system will not allow us to get this two-thirds majority in Parliament. This is the Catch 22 situation I am talking about. So how do you win the elections? More importantly, how do you win with a two-thirds majority so that you can change the system when the system itself does not allow you to win two-thirds?
THE CORRIDORS OF POWER
Raja Petra Kamarudin
Today I want to talk about what Wan Saiful Wan Jan said in The Malaysian Insider news report below. Who is Wan Saiful? Well, this is what Wikipedia has to say about him: 
Wan Saiful lived in the United Kingdom between August 1993 and October 2009. He worked for several organisations there, including the Commonwealth Policy Studies Unit think tank, the British Conservative Party's Research Department, and Social Enterprise London. From 2007 to 2009, he was vice chair of Luton Conservative Association and Head of Policy for the Conservative Muslim Forum. In May 2007, he contested in the English local elections as a Conservative Party candidate.
While in the United Kingdom, Wan Saiful was very actively involved in the PAS-linked organisation, Al-Hizbul Islami or HIZBI. He was Secretary General in 1997, President in 2000-04, and Mursyid in 2004-2006. The post of Mursyid, or chair of the Syura Council, is the highest position in the organisation. The organisation, however, forced him to resign from the post of Mursyid after he joined the Conservative Party in 2005, arguing that such an action is against PAS' policies.
The last meeting he chaired as Mursyid was on 8 April 2006, at Bewley Hotel, Manchester. It was in that meeting that the subsequent Mursyid of the organisation proposed that Wan Saiful must resign, and suggested that joining a British party is unIslamic. Wan Saiful, however, remains a life-member of PAS.
http://en.wikipedia.org/wiki/Wan_Saiful_Wan_Jan
I personally know Wan Saiful, whom I first met in London. He is a young man, born in 1975 (so he is two years younger than my daughter, Raja Suraya). Therefore I am in a way a 'Pak Chik' to him (going by 'Malay culture').
In 1975, the year that Wan Saiful was born, I had just 'migrated' to Terengganu and soon after that got 'exposed' to politics, Islamic politics in particular (since I lived in a PAS neighbourhood and had neighbours such as Mustaffa Ali and Harun Jusoh, plus the then Mufti of Terengganu).
In 1975, the year that Wan Saiful was born, we already knew that Malaysian elections are neither free nor fair. They are not free because they cost a lot of money (at least RM1.5 billion or so, which is what Barisan Nasional spends in a general election) and not fair because Malaysia uses the British Westminster system of Parliament where gerrymandering helps you win in a first-past-the-post race.
Hence the adage that the majority rules is not true at all. It is the minority that rules. And that is why Hitler came to power with only about 30% of the votes -- and then took the world into a world war that took tens of millions of lives (20 million in the Siege of Leningrad alone).
So what is free and fair about an election system where those with the most amount of money and with the absolute power to gerrymander wins?
And that was why in the late 1970s, soon after Wan Saiful was born, we opposed the current system and wanted a different system of choosing our government. Of course, at that time I was 'swept' by the Iranian Revolution of 1979 and thought that an Islamic revolution was the best way to go, as opposed to the kafir system that Malaysia uses.
I have since changed my mind about that, though, after seeing what happened in Iran, but in 1982 I did join the Iranians in the largest demonstration ever organised in Mekah. They organised a second one the following year, which ended in bloodshed and the deaths of many people (the actual numbers never revealed).
Wan Saiful talks as if he has just discovered a secret. "These issues conspired against non-BN parties, therefore creating a very uneven field. Due to these reasons, we conclude that GE13 was only partially free and not fair," said Wan Saiful. And that is the 'secret' he is sharing with us.
As I said, we knew this 'secret' the year that Wan Saiful was born. And, as I wrote in my earlier articles over the last two days, we were screaming about this back in 1999, soon after the 10th General Election -- four general elections ago. And we said we need both political as well as electoral reforms. And that was why we planned Bersih back in 2007. And that is also why I am upset that Bersih was hijacked by the political parties.
We know what is wrong with the system. We already knew what is wrong with the system the year you were born. And 13-14 years ago we already tried to fight the system and get it changed.
The problem is we are in a Catch 22 situation. We need a two-thirds majority in Parliament to be able to change the system. But the system will not allow us to get this two-thirds majority in Parliament. This is the Catch 22 situation I am talking about.
So don't tell us about what is wrong with the system. We know what is wrong with the system. We already knew what is wrong with the system the year you were born. What we need to know is what can we do about it?
You need a two-thirds majority in Parliament to increase the number of seats. But you do not need a two-thirds majority in Parliament to redraw the electoral boundaries (meaning gerrymandering), which can be done every ten years.
So how do you win the elections? More importantly, how do you win with a two-thirds majority so that you can change the system when the system itself does not allow you to win two-thirds?
Catch 22!
************************************************ 
GE13 'partially free but not fair', say think tanks
(The Malaysian Insider) - Non-Barisan Nasional (BN) parties played on a very uneven field for Election 2013, said think tanks Institute for Democracy and Economic Affairs (IDEAS) and the Centre for Public Policy Studies (CPPS) today.
The uneven playing field was caused by issues such as a media with a heavy bias towards BN, the use of government facilities during campaigning and doubts over the Election Commission's (EC) impartiality — all of which are seen to have benefited BN in the polls.
"Although the official campaign period and electoral processes may have proceeded smoothly and without major issues, wider issues that are not within the EC's purview have built up over the last few years," said the think-tanks' joint report 'Was GE13 Free and Fair?' today.
"These issues conspired against non-BN parties, therefore creating a very uneven field. Due to these reasons, we conclude that GE13 was only partially free and not fair."
While presenting their report here today, both think tanks agreed to recognise the result of the polls, saying the EC ran the polls according to the proper procedures and by the book.
"To me, I think the result is credible the way it is now because we followed the process; it is simply just not a fair election.
"It is the best result we can get, bearing in mind the challenges that we're facing," said Wan Saiful Wan Jan, the chief executive officer of IDEAS.
IDEAS and CPPS were partly-funded by the EC as observers, and the team sent 311 short-term observers to 99 out of 165 parliamentary constituencies in peninsula Malaysia. The report, however, encompasses the whole electoral process across Malaysia.
During their observation, they have found out that the integrity of the electoral roll was questionable, the Registrar of Societies (RoS) was not free from partisan interference, and funding of political parties was not transparent. 
The team also discovered that despite the sizeable participation of ethnic minorities in the polls, manipulation of racial issues was widespread, including the increase of racial rhetoric that sometimes bordered on the incitement of racial hatred.
The biggest issue concerning the team was the unequal delineation of constituencies, which they feel should be fixed as soon as possible now that the polls are over. 
In the report, several recommendations have been made towards the EC, including making its members explicitly accountable to a permanent and bipartisan special parliamentary committee. Its members should also be recruited from experts of the field, instead of being seconded from the civil service
To improve the electoral roll, the team suggested that the EC co-operate with more specialist groups who have undertaken in-depth studies about the roll. 
The report by IDEAS and CPPS will be available on both organisations' websites starting today.
In Sunday's elections, BN won 133 out of 222 federal seats, short of a two-thirds majority and worse than in the previous polls.
It also lost the popular votes to Pakatan Rakyat (PR) parties, and was bested on the popularity front for the first time since 1969, when it had contested as the Alliance Party.
Utusan blames DAP for paper's offensive against Chinese
Posted: 07 May 2013 02:09 PM PDT
Syed Jaymal Zahiiid, TMI
Utusan Malaysia today defended its incendiary frontpage headline "Apa Lagi Cina Mahu? (What more do the Chinese want?)" and continued to attack the DAP, claiming the party's alleged campaign to sow hatred against Barisan Nasional (BN) justified the newspaper's tone.
In today's edition, the Umno-owned Malay broadsheet carried several reports  that sought to defend yesterday's headline, citing Prime Minister Datuk Seri Najib Razak's defence of the newspaper and his allegation that the Chinese had been swayed by the DAP's purported Chinese-centric politics.
Utusan's sister publication, Kosmo!, has also front-paged Najib's accusation against the Chinese-based opposition party. Both Utusan and Kosmo! also highlighted former prime minister Tun Dr Mahathir Mohamad's claim that BN had scored badly in Sunday's polls because of a "Chinese tsunami", a term analysts have dismissed as an attempt to shape the Election 2013 results as a Chinese-versus-Malay vote.
In a column by senior editor Zulkifli Bakar entitled "Siapa mula provokasi dahulu? (Who started the provocation first?)", the writer claimed the DAP should be held responsible if chaos erupts, a statement that echoes past warnings of a possible repeat of the May 13, 1969 race riots.
"The DAP should not be evasive in this matter and attack Utusan Malaysia.
"And they must be ready to be responsible if the country erupts into chaos because it was them that started the extreme political provocation to influence the Chinese to reject BN," he said.
The writer continued to say that Utusan had chosen the controversial headline yesterday in reaction to the alleged DAP attempt to incite anger among "other races" including the Malays.
"Utusan is only questioning the DAP and the actions of its supporters because it is worried that the party's consistent provocation could spark a reaction from other races especially the Malays and this could create chaos," he said.
The police started investigating Utusan Melayu for sedition yesterday, hours after the Umno-owned daily sparked a nationwide uproar with its incendiary front page report seen to blame the Chinese for the BN's weaker score in Election 2013.
The police have also hauled up two bloggers, Papa Gomo and King Jason, for questioning said to be related to their recent posts seen as fuelling racial strife.
Politicians from both sides weighed in on the controversy but the issue has not shown any signs of abating.
There was no blackout says DAP
Posted: 07 May 2013 01:55 PM PDT
The Star - Ketari DAP assemblyman Lee Chin Chen has condemned those using social networking sites to spread allegations of a blackout during tallying of votes on Sunday.
Lee said those responsible should stop spreading such allegations and advised the public against believing the purported incident.
"None of our aides or myself are involved in sending out any SMSes or uploading the incident of a blackout in the tallying centre.
"This is not the work of the DAP and I urge the police to investigate the matter," he said.
Lee said that besides him, there were many other officials including police personnel and journalists who could verify the actual situation.
He said that together with several aides, they arrived at the centre at about 9pm and left after 2am on Monday.
"The returning officer announced the winners for the state seats shortly after midnight and at about 1.30am, the result of the parliamentary constituency.
"There was definitely no blackout and I would like to reiterate that neither the party nor I had anything to do with stories of the alleged incident spread by certain quarters," he said.
However, Lee said the DAP might file a petition against the results for the parliamentary seat due to other irregularities such as phantom voters but not on the incident of a blackout.
Meanwhile, Bentong OCPD Supt Mansor Mohd Nor said he was present during the entire process and there was no blackout.
"We will look into the matter if there is a report lodged against those spreading such allegations in social websites.
"The public should not believe such allegations as it could cause uneasiness and tension among the voters," he said.
Barisan - MCA and Gerakan do the donkey work for the Chinese who voted DAP
Posted: 07 May 2013 01:54 PM PDT
Barisan, MCA and Gerakan should stop serving the constituencies Pakatan had won in the elections ... and it is good for MCA and Gerakan to close their service centres.
Mansor Puteh
Why must the MCA and Gerakan Rakyat and Barisan Nasional do all the donkey work for the Chinese community while they conveniently vote for the DAP and Pakatan Rakyat?
And what have the DAP, PAS and PKR done to the areas they had won in 2008 and can do to those that they have won in 2013? Nothing.
MCA and Gerakan were nice in telling the Chinese that their parties would continue to serve them even if their candidates were not voted by them.
But the Chinese voters took it differently and still voted the opposition which has never said they would serve the Chinese communities other than to seek the votes from them.
The Chinese leaders of MCA and Gerakan must be brave and tell the Chinese that their parties cannot do much if the Chinese do not give their votes to them, and if they still choose DAP, PAS and PKR, they have no choice but to turn to these opposition parties if they need any help.
This is the sad truth that the Chinese voters ought to remember, that voting for someone means they have faith in him, and if the person is voted in, then surely it is his responsibility to live with the community to know what their grievances are and to solve them, if they can.
The Pakatan Rakyat members of parliament and state assemblymen do not seem to do anything; all they need is to get the voters to support them, and if they win, by whatever means, including deceiving the voters, they can then sit back to relax and campaign through the whole of the five years' term before running again in the next elections.
In the meantime, it is the Barisan members and state as well as federal government who are serving all the constituencies, with the MCA also having their service centers for everybody to come to them for assistance.
All this while the voters thought they could vote for Pakatan and when they win, they do not have to go to the Pakatan members of parliament or state assemblymen, but to the Barisan ones, including those who have lost, to seek help and whatever assistance they needed.
Because they know only Barisan representatives are the ones who can help them out especially in their hour of desperate need.
So it is also a shock to see Datuk Seri Ali Rustam losing in the Bukit Katil parliamentary seat in Melaka, when he had served the people of Melaka well, regardless of the races, with a lot of development everywhere, including the Portuguese Settlement.
The reason why the voters, especially the Chinese in Melaka and also the Melayu ones, had chosen to vote for Pakatan is because they can still depend on Barisan to do the bidding for them post-elections.
They know they cannot depend on any of the Pakatan representatives in Melaka and all over the country, the tasks of which are all taken by the Barisan elected or non-elected representatives.
All through the years, we see MCA and Gerakan elected and non-elected representatives doing their level best to serve all, regardless of who they support, either Barisan or Pakatan.
But come elections time, the majority of the Chinese and some Melayu voters turned their backs on them.
Michael Chong of the MCA complaints bureau must insist on asking those who come to his office to seek assistance if they are supporters of Pakatan or Barisan since if they do not support Barisan, why then should they now bother to come to his office.
Michael should ask them to go to the DAP, PKR or PAS complaints bureau or service centers.
And why must Barisan continue to provide services to those areas which have fallen to Pakatan?
If this happens, then there is no need for the Pakatan representatives to serve them, as the duty has now been taken over by Barisan, who despite losing in some of the parliamentary and state areas are serving the local communities well.
In the end, it is Barisan who is helping to serve Pakatan, while the elected and non-elected representatives of DAP, PAS and PKR in the respective areas do not do anything so they are able to continue campaigning and giving 'ceramah' all over the country, almost every other night.
Gelang Patah parliamentary seat in Johor has fallen to DAP head honcho Lim Kit Siang, who beat former 'Menteri Besar' of Johor, Datuk Abdul Ghani Othman.
So now let Kit Siang serve the constituents of Gelang Patah and see what sort of development he can create in this area, so those who had voted him to parliament in this area can see how good he is.
Barisan should ignore this area and let DAP and Pakatan prove their mettle, and allow those who had given them a victory in this area judge for themselves if DAP and Pakatan are good for them now and also in the future, so they can decide if they still want to retain Kit Siang as their member of parliament.
If Barisan continues to serve the people of Gelang Patah, then Kit Siang will have it easy. His party and coalition will also get a free ride on the backs of Barisan, so that the Pakatan leaders can go around the country to campaign and also not spend a single day staying in the area they now control.
This is what had happened in the last general elections when many MCA and Gerakan candidates lost, because the voters knew even if MCA and Gerakan lost, they still could count on them to help out, without ever depending on the DAP, PAS or PKR leaders especially those who had won in the elections.
One can also ask what Kit Siang did for the constituency where he had won which is Ipoh Utara in Perak and also Karpal Singah and the others in DAP, PAS and PKR, in the areas they won in the previous general elections of 2008 that the voters there found to be impressive enough to want to continue to support their parties in 2013?
Chances are they have not done much; otherwise, they would not have the time to go all over the country giving political speeches and also being embroiled in national politics and other pseudo-political undertakings all through the last five years till they won again in the 2013 elections.
If they had all done wonderful things to their previous constituencies, then surely, they would have published special brochures and even videos to show to the voters. But unfortunately, they have neglected to do even this.
So in the end, the main reason why they had won again in 2013 is because Barisan had spoilt them by serving the constituencies that they have won, and the voters there know they can still vote the opposition, because in the end, it will be Barisan who will come to their every aid and assistance, post-general elections.
Those who vote the opposition know they can still get one of their leaders in parliament or the state assemblies, to create ruckus in them, while getting all the assistance from Barisan.
Najib: Chinese taken for a 'good ride'
Posted: 07 May 2013 01:45 PM PDT
(The Star) - The Opposition, particularly the DAP, has taken the Chinese for a "good ride" by making them believe they could change the government even when bumiputra and Indian support remained with Barisan Nasional, said Datuk Seri Najib Tun Razak.
He said that by using the Ubah (Change) slogan, the community was under the impression that it was possible to change the government.
But in reality, he added, the government did not fall even when the majority of the Chinese supported the Opposition.
"This is a blatant lie to the Chinese. They became convinced that by voting for the Opposition, they could change the government.
"The Barisan government has remained intact because in reality, with the bumiputras and the Indians supporting the coalition, the government cannot be changed," he told a press conference after a closed-door briefing with Barisan's newly-elected MPs.
Najib said the lie by the Opposition was similar to the promise made by Datuk Seri Anwar Ibrahim to take over Putrajaya on Sept 16, 2008.
"The Chinese have been taken for a good ride by the DAP. They believed this lie and that's why they voted en masse for the DAP although we (Barisan) have helped them so much."
Najib said if the Chinese had maintained the level of support similar to the 2008 polls, Barisan would have secured a two-thirds majority.
The Barisan chairman said the Opposition had also made up other stories, such as 40,000 Bangladeshis being flown into the country to vote for the ruling coalition.
"Until today, there is no proof of this allegation. If we want to fly in 40,000 Bangladeshis, we would need 100 jumbo jets. This is illogical. Has anyone seen 100 jumbo jets landing? This is a big lie," he said.
On Anwar's refusal to accept Barisan's victory, Najib said the Opposition shouldn't be selective and only accept results in states it won such as Kelantan, Penang and Selangor while rejecting the outcome in places they lost.
"If you don't want to accept, then don't accept all the election results. Don't be selective," he said.
Najib also disagreed that Barisan's election setback was due to a rural-urban divide in the voting pattern and stressed that the support for the ruling coalition in some urban areas, with large numbers of Malay voters, had increased compared with 2008.
How did unofficial results differ so much from the final tally? A counting agent's story
Posted: 07 May 2013 01:41 PM PDT
By adding up all the 'scores' - it seemed like PR has won, and won big.  
Michelle Ding Sue Yean on https://www.facebook.com/bersih2
What happened?
Why did the unofficial results vary so much from the final announced ones?
I was a counting agent yesterday. Every candidate should have a Counting Agent (CA) to observe and verify the final count in the Saluran he/she is in. 
This final count, recounted as many times as necessary, in front of witnesses - (CA)s from all parties contesting - is then put in a fo
rm. The Borang 14. The final count is written plainly there, and is agreed, approved and signed by reps from all parties.

And this is supposed to be final, brought to the main EC centre to be tallied. All ballot papers are sealed in bags and then in boxes. Because all the necessary recounts have already been done at each saluran. Really. We were very careful. 

Now each Counting Agent will also bring this signed copy back to their party base, and the count from all the different salurans are tallied there. This is how 'unofficial' results come about. 

Yesterday, by adding up all the 'scores' - it seemed like PR has won, and won big. 

But no announcements were made. At the EC's main counting centres, recounts were requested on seats that BN lost in (even after all the different saluran had already confirmed the count), blackouts happened, mystery boxes appear - and then suddenly - BN candidates are winning. And then and only then, The EC comes out with official result statements: BN has won this seat, BN has won this other seat. Too dodgy. 

When our country was born, the EC was formed independent from the executive, as it must be. Today, it answers to the Prime Minister Department. (Kinda like you organizing a contest, you make the rules, terms & conditions, and you are also contesting in it. After that you influence the judge's decision, and all judge's decisions are final. )

The EC has therefore, for a long time lost its voice and might I say, raison d'être. Depressing. 
This is Mahathir's doing. It was during his 'far too long' reign that he constitutionally made the EC slave of the PMO. 

FYI: It takes a 2/3 majority in Parliament to amend the constitution. Except for 1969, 2008, and now 2013, BN has always won 2/3 of Parliament, Sometimes even 90%. And here you don't really go against your supreme party or you get kicked out. 

This is also why our constitution has been amended way too many times and usually for the benefit of a select few. BN. UMNO. And all their cronies. 

The fact is: 

Democracy didn't die yesterday in Malaysia, it died a long time ago. The moment the EC ceased to be independent.

We are finally realizing it, which means we are in motion to reclaim it. There is some form of respite in that, I guess. But we also know the journey ahead will not be easy. The way things are going, it looks like it will have to get a lot harder before it becomes better. For our sakes, and for our children and country - The people need to be resilient. We need to persevere. 

And we need to take important steps. 

Paramount to that is to urgently demand a complete reform of the Election Commission (SPR), detach it from the jurisdiction of the PMO, and give it back it's voice.

That, I think, would be a very crucial first step to resuscitate our democracy. 
PAS, a party with an identity crisis
Posted: 07 May 2013 01:37 PM PDT
PAS fared the worst among Pakatan Rakyat partners in the 13th general election, effectively losing its hold on Kedah and the Malay rural community.
Anisah Shukry, FMT
Islamist party PAS emerged a major loser in the 13th general election, managing to grab only 21 out of 73 parliamentary seats it contested. In the 2008 polls it secured 23 parliament seats.
Despite its confidence, PAS also failed to win any seats in Sabah and Sarawak. Its coalition partners, made inroads securing 12 state and three parliamentary seats in Sabah.
In Sarawak, both DAP and PKR secured six parliamentary seats, contributing to Pakatan Rakyat's overall tally of 89. Sarawak had its state election in 2011 and even then PAS won no seats in contrast DAP and PKR secured 15.
In Sunday's general election not only did PAS bag the fewest seats in Pakatan, it was also the only opposition party to lose control of a state – Kedah. Its allies – PKR and DAP – managed to retain their respective holds on Selangor and Penang.
In Kedah, BN clinched 21 of the 36 seats, wresting control of the state after it had been under PAS rule for five years.
Analysts have said Kedah's return to BN was more due to PAS's incompetence than BN's appeal.
In Selangor PAS's insistence in contesting the Kota Damansara state seat forced a four-cornered fight with PKR, Barisan Nasional and an Independent.
In the end the BN candidate won with 16,387 votes to PKR's 14,860 and PAS's 7,312. Collectively PKR and PAS garnered 22,172 votes for the opposition, more than the BN candidate.
Meanwhile in Pendang, BN crushed PAS' deputy president Mohamad Sabu. He lost the seat by 2,380 votes. Also defeated were vice president Husam Musa. Husam lost his Putrajaya bid by 5,541 votes.
While there were victories for PAS in the 2013 general election, they were far and few.
Although many viewed PAS youth chief Nasrudin Hasan's triumph over BN's Saifuddin Abdullah in Temerloh as "an upset", PAS' win in Kelantan was expected.
But not to be ignored are the inroads BN made in Kelantan. Although PAS won 32 of the 45 state seats, it was actually seven less than in 2008. BN meanwhile managed to wrest Kerteh and Tanah Merah.
Growing disenchantment
All this points to growing disenchantment among Malays towards the Islamic party.
It also means that there is an urgent need for PAS to quickly decide where to go from here.
Since PAS officially allied itself to DAP after the 2008 general election, it has had to compromise its core stances – from an Islamic state to welfare state and from Hudud law to "no Hudud" as stated in the Pakatan manifesto.
This is in contrast to its rival, Umno, which has been free to carry out its Malay-first agenda without protest from allies MIC and MCA.
And Umno's methods apparently work – at least among rural Malays, judging from Sunday's general election results.
The fact is PAS'balancing act of trying to keep both its hardline and its moderate/non-Muslim supporters happy has failed miserably.
A random survey by FMT among PAS'core voter base – rural Malays – found that many viewed with suspicion its alliance to the "kafir" party DAP.
Others expressed their concern that the party was straying from its Islamist goals.
Support for PAS' current direction is as volatile within the party as it is without. Within the party, leaders contradict one another on the Allah issue and Hudud.
Factions exist between the "moderates" such as Dzulkefly Ahmad and Khalid Samad and "hardliners" such as spiritual advisor Nik Aziz Nik Mat and Haron Din.
Don't blame the East Malaysians for your mistakes
Posted: 07 May 2013 01:22 PM PDT
(TMI) - Again, some people on this side of the country have been blaming Sabah and Sarawak for Barisan Nasional winning the election. 
Someone on Facebook said this: "There must be some way to neutralise or get them out of equation. Peninsular people already voted BN out."
A friend of mine chimed in with: "Why do the rural folks (who are also being oppressed although they may not fully realise it) think that a different regime will not meet their needs?"
My feelings, for once, can be neatly summarised in one picture.
Sadly my editor would not let me write my column in memes, so I must needs explain myself.
There is a historical precedent for why East Malaysia has its seat allotment. It was agreed that it would have one-third plus one of existing Parliamentary seats to assure that it would never be "bullied" or "neutralised."
Even that agreement has been reneged upon as, thanks to gerrymandering, in actual fact, Sabah and Sarawak hold only a quarter of the vote.
It is extremely condescending to assume that what ails and concerns the rural voter or voters in East Malaysia are not as "important" as what keeps an urbanite up at night.
Just because my priorities are different from another person's does not make them wrong and the same goes for the situation in Malaysia.
Read more at: http://www.themalaysianinsider.com/opinion/article/dont-blame-the-east-malaysians-for-your-mistakes/ 
Pas: Khalid akan kekal sebagai MB Selangor
Posted: 07 May 2013 01:19 PM PDT
(Sinar Harian) - Pas Pusat tidak akan menuntut jawatan Menteri Besar Selangor walaupun Pas Selangor mempunyai kelebihan satu kerusi berbanding PKR di Selangor dalam Pilihan Raya Umum ke13 (PRU13) baru-baru ini.
Setiausaha Agung Pas, Datuk Mustafa Ali berkata, demi semangat setia kawan dalam Pakatan Rakyat (PR) bersama PKR dan DAP, Tan Sri Abdul Khalid Ibrahim akan kekal sebagai Menteri Besar Selangor.
"Kita (Pas) tidak pernah tuntut, tidak pernah bercadang, tidak berhasrat pun ke arah itu. Kita sudah putuskan untuk kekalkan yang sedia ada (Abdul Khalid). Tunggulah dalam masa seminggu ini akan diumumkan," katanya ketika dihubungi Sinar Harian.
Semalam, Sinar Harian menyiarkan laporan siapakah bakal memegang jawatan Menteri Besar Selangor memandangkan ketiga-tiga parti mempunyai jumlah kerusi hampir sama, iaitu Pas dan DAP sebanyak 15 kerusi manakala PKR 14 kerusi.
Pengerusi PR Selangor, Tan Sri Abdul Khalid Ibrahim berkata, bakal Menteri Besar Selangor akan diumumkan minggu depan selepas pucuk pimpinan tertinggi PR memutuskannya, individu itu akan mendapat perkenan Sultan Selangor, Sultan Sharafuddin Idris Shah.
Pemilihan kini tertumpu kepada calon Pas dan calon Melayu-Islam PKR kerana calon DAP tidak tersenarai memandangkan syarat status quo calon menteri besar mesti terdiri daripada calon Melayu-Islam dan mendapat perkenan Sultan.
Walaupun keputusannya akan diumum minggu depan tetapi beberapa nama mula disebut-sebut menggantikan Abdul Khalid, antaranya Abd Rani Osman, Iskandar Abd Samad, Dr Ahmad Yunus Hairi, Sallehen Mukhyi dan Mohd Shafie Ngah. 
Kredit: www.malaysia-today.net