Klik GAMBAR Dibawah Untuk Lebih Info
Sumber Asal Berita :-
---
AES : RM700 Million Compensation For Chicken Sh*t Advisor?
Posted: 19 Sep 2013 12:36 PM PDT
It would cost RM166 million only to install 831 AES cameras in New York City !! 
First you bid or negotiate for a controversial project. Or it can even be a non controversial project. Bid for it, negotiate for it or whatever. Then get it cancelled. Or transferred to the Gomen. After that make sure you collect compensation from the Gomen. Tak payah niaga pun. Just collect the cash up front.
OutSyed the Box 
Here is more news about the troubled AES. Unfortunately (for him) Hishamuddin Hussein now has to handle this AES matter. To be fair to Hisham, he has only recently been appointed the acting Minister of Transport. Here is the news :
summonses under the (AES) will carry fine RM150 said Hishammuddin 
increase to maximum RM300 if the offender delays settling 
Two concessionaires – Beta Tegap S/B & ATES S/B – awarded contract 
Taking over would be AES Solution SB, under MOF Inc. 
"..taking over assets, liabilities & system...we will have to pay compensation" 
due diligence would be conducted by a third party
independent auditor to evaluate worth of companies 
Under my watch, nobody is going to profit from this (take-over)
two companies spending RM300mil & RM400mil each 
including 831 cameras nationwide
began operations on Sept 23 last year with 14 cameras 
nationwide installation expected to be completed this year
Hisham says
 "
Under my watch, nobody is going to profit from this (take-over)".
Well I think this may be a little too late bro.  
First of all you know that too many people know that the two companies (Beta Tegap SB and ATES SB) are linked to the close "Advisor".  Its t hat chicken sh*t fellow again. 
Secondly these people are not stupid. Their profit has already been built into that RM700 million figure mentioned above (RM300mil &RM400mil each). Dari awal lagi depa dah kira untung dah. They were not born yesterday.
Read more at: http://syedsoutsidethebox.blogspot.co.uk/2013/09/aes-rm700-million-compensation-for.html 
The Third Rail of Malaysian Politics: True Leadership
Posted: 19 Sep 2013 11:39 AM PDT
In other words, the people decide who will have the responsibility to manage the state, removing those whom they consider incapable and bringing in those they think can do the job. This is very convenient and comforting. It is also totally fictitious.
Selvaraja Somiah
For many years now, MANY in Malaysia have had an uneasy feeling that democracy, as generally understood, sits uneasily among the people of this country. Malaysia has large and sometimes articulate political parties and it has had leaders totally committed to the concept of democracy, which is also true. There was Tunku Abdul Rahman Putra, Tun Dr Ismail, Tun Hussein Onn, John Aloysius Thivy, Tun Tan Cheng Lock, Stephen Kalong Ningkan, Tun Fuad Donald Stephens, Tun Dr Lim Chong Eu, Peter Mojuntin, Tun Mustapha, O K K Sedomon, Ahmad Boestaman,  and others who believed in the concept of democracy as the only one that would keep Malaysia together and take it forward.
Like true democrats they believed that dissent was an essential part of democracy, and that the country would only be enriched by debate and discussion, even by agitation if that became necessary. Their belief was complemented by their direct contact with the people; the trust that people had in them made it possible for them to persuade them to accept, enthusiastically, the beliefs and ideas they gave them.
But when such leaders and people are not there any more, what happens to the parties and institutions they have built and nurtured? One facile answer is that political argument gets stronger and power shifts from one group to another when elections are held. In other words, the people decide who will have the responsibility to manage the state, removing those whom they consider incapable and bringing in those they think can do the job. This is very convenient and comforting. It is also totally fictitious.
It is true that political argument does get stronger, more so because of the increasingly watchful media both print and electronic, of which most political groups have become wary, even fearful, and not without reason. The fiction lies in the belief that the "people" remove those who do not perform and bring in those who they think can perform.
First, the concept of "people" is simplistic; the vast numbers of individuals in the state are an infinitely complex entity consisting of a vast number of groups and sub-groups. This enormous mass of individuals does not come together and decide anything; that is not what happens, not at all. What happens is that a strategy aimed at finding acceptance with groups of individuals, in some cases possibly fortuitously, works or works better than the strategy of another group.
In the 2008 general elections, the strategy of what was called the Third Front did not work; most individuals did not trust it. In a muddle of strategies, five states fell to the opposition Pakatan Rakyat but not because it had planned to do so. It had, of course, tried to win the Federal Government, but its plans were wide off the mark. When it won 5 states and 82 parliamentary seats it must have been as surprised as anyone else.
On the other hand, Sabah Chief Minister Musa Aman had a strategy that he had worked on for years since 2003 – to give people the kind of development and security they had been yearning for – and his many victories till 2013 May 5th was no surprise, except perhaps to his opponents, and their surprise was more at the magnitude of his success than at the victory itself. It made their strategies and plans look comic in comparison. Musa Aman is an exception, and a phenomenon confined to Sabah.
At the national level, and in most other States, the structure of democracy is being subjected to forces that may well change it completely over time. To understand that one has, perhaps, to take a step back and look at what the process is about today.  It is not about representing the "people's" will. It is about control and power.
Our so-called democracy is defined not by the existence of dissent and opposition activity but by the nature of the power wielded. It is monarchical and meant to secure the interests, political and economic, of the ruling group, whichever it is. And this is done by ensuring that power remains with an elite group – preferably the family, but also those who are close to it and share the same backgrounds.
One can see it today in what many refer to as the First Family in the Umno Baru; Dr Mahathir Mohamad is clearly grooming his son, Mukhriz, to be the next Prime Minister. But they are not by any means the only family. Look at the number of sons and daughters and son-in-law now who are inducted into the corridors of power:  Najib Tun Razak, Hishammuddin Tun Hussein Onn, Khairy Jamaluddin, even Mukhriz Mahathir in Kedah who is what he is because he is Dr Mahathir's son, and a whole host of others whom media naively call the Young Turks. The original Young Turks were not just young; they had come to prominence because of their abilities, not because of who their father or mother or father-in-law was. A number of sons and daughters whom the media naively call Young Turks have been inducted into the corridors of power.
Inevitably, the elements of power are being chivied towards specific families, which will then determine who will stand for elections for their parties, and thus consolidate their own position, securing it for their generation and the generations to follow. Increasingly, their contact with the people has become more and more distant; the people get to be called the "rakyat" who have to be maneuvered by race, religion, money and promises. But this is not a phenomenon confined to the Umno party; it is as much in evidence in the opposition Pakatan Rakyat parties such as the DAP, PKR and PAS. Look at Lim Guan Eng, Nurul Izzah, Karpal's sons, Ustaz Din Tok Guru the son-in-law of PAS President Ustaz Abdul Hadi Awang, so many more.
Read more at: http://selvarajasomiah.wordpress.com/2013/09/19/the-third-rail-of-malaysian-politics-true-leadership/ 
No Secret Project Behind Granting Citizenship To Foreigners In Sabah - Najib
Posted: 19 Sep 2013 10:48 AM PDT
(Bernama) -  (Bernama) -- Prime Minister Datuk Seri Najib Tun Razak said there was no secret project by the government in granting the citizenship status to foreigners in the country.
In fact, he pointed out, the citizenship was granted according to the country's legal process and the Federal Constitution, and other countries too offered the citizenship status according to their respective terms.

"Tun Dr Mahathir Mohamad (a former prime minister) had replied clearly in the RCI (Royal Commission of Inquiry) that there was no secret project that we (the government) had undertaken.

"Whatever it is, those who became the country's citizens did so according to the legal process of the country based on the Federal Constitution. But if one were to say that there was a secret project, that is not true," he told reporters after opening the Middle Temple Conference 2013, here Thursday.

Najib said this when responding to the question concerning the statement by Opposition Leader Datuk Seri Anwar Ibrahim at the Royal Commission of Inquiry (RCI) on the problem of illegal immigrants in Sabah at the Kota Kinabalu High Court, here, that the government under his (Najib's) leadership knew about the granting of the citizenship status.

On the death of the Communist Party of Malaya leader Chin Peng, Najib denied that the government had not given Chin Peng an opportunity to return to the country before he died.

Najib said he had looked at the Hadyai Treaty 1989 where the government had given Chin Peng an opportunity to apply for Malaysian citizenship within one year but he declined to do so.

"Chin Peng did not take any action to become a citizen. As such, his rights had expired," the Prime Minister said.

To a question whether the government could act based on "humanitarian grounds" to bring Chin Peng's body into the country, Najib said the country had different opinion on that.

"But (we) must not forget of the communist's victims, they are very emotional of what happened. How many people had died, and so many had been wounded, so many lost their livelihood, there will be much emotion if we bring back the body," he said.

To another question that the government had ignored Chin Peng s contribution in fighting the British during the colonial era, Najib said: "No, you have to weigh that against the fact that he was responsible for killing thousands of the military, police and civilians. That has to be seen in that context."

Asked whether Malaysians could pay their last respects to Chin Peng in Bangkok, Najib said it was the individual's right to do so.

"(However) we don't pay respect to those who are responsible for the death of thousands of people. If you see that in a context of how the American treated Osama bin Laden, you could see that Chin Peng died a natural death.

"Osama bin Laden was singled out, and he was killed and his body was thrown into the sea. That's what the American stated in the case of Osama bin Laden," said Najib.
Posted: 19 Sep 2013 10:25 AM PDT
(The Star) - Kedah Mentri Besar Datuk Paduka Mukhriz Mahathir will contest for the Umno vice-president's post, making it the most closely watched race in the party polls.
Described as a "game changer", Mukhriz, 48, will join a tight, six-cornered fight with incumbents Home Minister Datuk Seri Dr Ahmad Zahid Hamidi, Defence Minister Datuk Seri Hishammuddin Tun Hussein and Rural and Regional Development Minister Datuk Seri Mohd Shafie Apdal.
In a press conference yesterday, Mukhriz said his decision, which was made following unanimous support from state Umno leaders, was to bring new hope to Umno members and supporters who wanted to see changes in the party.
"I may look 34 but I am almost 50. So, I think it will not be accurate to say that I'm too young or should wait another term.
"What I'm offering is a sense of hope for members that Umno is truly changing and that it's making itself relevant to the young," he told reporters after announcing his candidacy and a list of Kedah candidates contesting for various posts in the polls here yesterday.
PKR, said Mukhriz, was already making changes by allowing young leaders to be actively involved in deciding the party's direction.
Mukhriz said these leaders, trained since their youth, would be the ones whom Umno would face in the next general election.
However, he admitted that he did not know how he would fare under the party's new electoral system.
The other candidates in the race for vice-president's posts are former Malacca Chief Minister Datuk Seri Mohd Ali Rustam and Felda chairman Tan Sri Isa Samad.
Anwar Ibrahim dan Reformasi: Dari kaca mata seorang rakyat biasa
Posted: 19 Sep 2013 10:12 AM PDT
Anwar Ibrahim ialah pencetus Reformasi. Kini, beliau perlu menghembuskan nafas baru kepada Reformasi kita. Reformasi milik Rakyat.
Gerakan Reformasi sebenarnya dilahirkan melalui pergelutan ramai personaliti politik, bukan sahaja Anwar. Tanpa mereka Reformasi tidak mungkin menjadi kenyataan. Namun, terlalu ramai yang perlu diiktiraf sehingga penulis tidak mampu menyenaraikannya tanpa meletakkan keadilan dalam risiko. 
Anas Alam Faizli, The Malay Mail Online
"Tiada sesiapa pun yang benar-benar mengenali sebuah negara itu sehinggalah dia pernah berada di dalam penjaranya. Sesebuah negara itu tidak wajar diadili dengan cara layanan kepada warga atasannya, tetapi layanannya kepada warga bawahannya." (Nelson Mandela)

Ketika remaja, saya sering menyelak helaian koleksi keratan akhbar lama milik abah. Salah satunya yang sering diingati ialah helaian akhbar tahun 1982 mengenai seorang personaliti bernama Anwar Ibrahim yang diumumkan bakal menyertai Umno.

Majoriti kalangan sahabat terdekat dan pengikut Anwar ketika itu, melihat beliau sebagai harapan mereka; susuk pemimpin masa hadapan yang mampu memberikan cabaran besar kepada kerajaan. Maka, tindakan beliau menyertai Umno tidak diterima umum; termasuklah Emak, yang merupakan seorang ahli JIM.

Tahun 1996, sewaktu Anwar membentangkan bajet di Parlimen — suatu acara tahunan ditunggu-tunggu, kerana sinonimnya dengan Anwar memperkenalkan perkataan baru — kelihatan terdapat tanda-tanda di wajahnya. Emak berseloroh, " Baru nak matang lah tu..." Mungkin, perasaan tidak puas hati masih kekal sehingga saat itu.

Tidak lama kemudian berlakulah krisis kewangan yang menggoncang ekonomi Asia Tenggara, tatkala Anwar berada di puncak kerjayanya di dalam kerajaan sehingga memangku jawatan Perdana Menteri. Dalam era yang sama, akhbar melaporkan usaha beliau menentang kronisme dan rasuah. Emak dan Abah menyatakan firasat mereka bahawa Anwar akan 'kena' tidak lama lagi. Saya tidak dapat menangkap maksud mereka sehinggalah peristiwa 2 September 1998.

Detik demi detik peristiwa itu saya saksikan di kaca televisyen dari kampus di selatan tanah air. Saat itu tidak dapat dilupakan; terduduk keliru cuba menenangkan fikiran dan memahami kekacauan yang sedang berlaku. Sejak itu, laporan berita dan perkembangan kes tuduhan Anwar menjadi urusan harian. Kata-kata masyhurnya: "Ini adalah konspirasi dan fitnah jahat untuk membunuh karier politik saya" bergema di dalam minda setiap hari.

Kemuncaknya ialah pada hari bersejarah, Ahad, 20 September 1998, di mana demonstrasi terbesar dalam sejarah Malaysia berlaku di Dataran Mereka, di bawah lembayung Reformasi. Rakyat yang berkumpul di Masjid Negara untuk mendengar ucapan Reformasi oleh Anwar, berarak ke Dataran Merdeka untuk ucapan seterusnya, beralih ke Jalan Raja Laut dan akhirnya menamatkan perarakan di persimpangan jalan menuju Parlimen. Di situ juga gas pemedih mata telah dilepaskan.

Ketika itu, saya menyaksikan sendiri tenaga dan keyakinan rakyat dalam perhimpunan itu yang boleh disamakan dengan negara jiran kita. Hanya lima bulan sebelum itu, rakyat Indonesia menjatuhkan Presiden Soeharto. Malaysia tidak pernah menyaksikan manifestasi ketegasan yang sebegini. Tetapi perkara penting yang perlu diakui ialah ia bukan kerana Anwar. Reformasi ialah satu gerakan massa menentang kezaliman. Jika ia mampu dan boleh bertindak kejam kepada nombor dua paling berkuasa, bagaimanakah pula nasib rakyat biasa?

Ramai personaliti lain juga turut ditangkap di bawah undang-undang zalim ISA selepas itu. Melihatkan ketidakadilan yang berleluasa, Allahyarham Fadzil Noor kemudiannya mengetuai GERAK yang terdiri daripada pakatan parti politik dan NGO. Antara aktiviti awal GERAK ialah mengadakan protes besar-besaran untuk membebaskan Anwar. Gerakan Reformasi yang asalnya tertubuh khas untuk membebaskan Anwar, kemudiannya memperolehi momentum dan berevolusi menjadi satu gerakan kerakyatan menentang ketidakadilan.

Reformasi terus bergerak menjadi sesuatu yang lebih besar, daripada pelbagai sudut. Salah satu perubahan yang berlaku ialah, penyatuan kesemua parti-parti pembangkang, NGO dan gerakan-gerakan Islam sebagai suatu penyatuan yang jitu dan tidak dapat diketepikan. Sebuah perpaduan, yang impaknya tidak pernah disaksikan sebelum ini. Kendatipun wujud perbezaan-perbezaan yang ketara, parti-parti pembangkang menyedari wujudnya nilai-nilai bersama yang dijunjung bersama yakni keadilan dan kebebasan. Perjuangan ini dipegang sepenuh keringat dan diperjuangkan sepenuh jiwa.

Kesedaran ini berkuasa menyatukan dan mengubah senario politik dan wajah Malaysia secara umum. Lantaran itu, pejuang-pejuang rakyat daripada PRM, ABIM, JIM dan mereka yang meninggalkan Umno membentuk ADIL, sebuah NGO yang kemudiannya menjadi Parti Keadilan Rakyat (PKR) yang kita kenali sekarang.

Lantaran itu, kita disedarkan betapa luas, dalam dan melampaunya struktur kuasa dan pengaruh kerajaan dalam dalam mengawal kuasa polis negara, media massa dan keseluruhan sistem kehakiman negara.

Malam himpunan bersejarah itu, sepasukan komando bertopeng menyerbu kediaman peribadi Anwar dan secara kasarnya menahan beliau. Sembilan hari kemudian, beliau pertama kali muncul dengan mata lebam ditumbuk. Detik gelap sebuah negara bangsa, Malaysia menyaksikan terbunuhnya demokrasi.

Apa yang berlaku selepas itu bukan lagi rahsia, secara kolektif masyarakat mengetahui dan mengikuti butir perbicaraan dengan minat mendalam. Anwar diletakkan dalam perbicaraan yang penuh kontroversi — baik daripada segi intepretasi undang-undang mahupun keadilan moral — disabitkan bersalah, dan dijatuhkan hukuman penjara 9 tahun.

Bagaimana seorang yang pernah menjadi orang nombor dua di Malaysia, dipenjarakan dalam sebuah perbicaraan yang penuh kontroversi, dibelasah dengan ganas, diraduk emosi dan mentalnya tanpa peri kemanusiaan? Anwar Ibrahim menjadi "prisoner of conscience" Malaysia yang paling kontroversi.

Reformasi

Reformasi menghembuskan nafas baru ke dalam golongan muda Malaysia era 1990-an, ketika semangat belia dan aktivisma telah dilemahkan oleh falsafah kehidupan golongan muda yang berpandukan kekayaan material dan hedonism. Idealisme golongan muda sebelum reformasi bertentangan dengan golongan muda era 70-an, dengan idealisme perjuangan pro-miskin pro-rakyat mereka, yang digerakkan oleh budaya intelektual, selari dengan semangat merdeka, dan sesuai dengan nilai-nilai sebuah negara bangsa yang baru meraih kemerdekaan. Reformasi menjadi sebuah gerakan awam yang digerakkan oleh rakyat daripada pelbagai latar belakang kehidupan, aspirasi rakyat yang lahir dengan tiba-tiba, jujur dan mendesak. Reformasi masih kekal begitu; milik semua orang, sama ada yang berkecimpung dalam politik atau tidak, sama ada muda atau tua.

Lima belas tahun kemudian, rakyat Malaysia kini boleh dianggap telah mengalami suatu proses kematangan politik yang luar biasa dengan menyaksikan peristiwa Anwar dan Reformasi. Kita mewarisi sebuah negara, Malaysia yang sarat dengan kepelbagaian realiti untuk dihadapi; sistem pilihanraya yang tidak adil, masyarakat plural yang begitu sensitif dengan identiti perkauman sempit, kerajaan yang mempunyai kawalan melampau dalam aspek ekonomi, kehakiman dan sosial sebuah negara, tahap kehidupan yang tidak seimbang secara demografiknya, di antara banyak hal lain. Bukan mudah untuk mengubah status quo, mahupun sistem yang tertanam dan telah diamalkan selama 50 tahun. Sukar, tetapi bukan mustahil.

Sang pencetus reformasi

Gerakan Reformasi sebenarnya dilahirkan melalui pergelutan ramai personaliti politik, bukan sahaja Anwar. Tanpa mereka Reformasi tidak mungkin menjadi kenyataan. Namun, terlalu ramai yang perlu diiktiraf sehingga penulis tidak mampu menyenaraikannya tanpa meletakkan keadilan dalam risiko. Walaupun mungkin ramai yang akan mencapai kesimpulan mudah itu, artikel ini bukan tentang Anwar Ibrahim. Artikel ini tentang sang pencetus Reformasi.

Sebagai seorang pemimpin pelajar yang tersohor ketika zaman kuliahnya di UM, Anwar kemudiannya bersama-sama menubuhkan salah satu organisasi masyarakat sivil terawal di penghujung 1970-an di Malaysia, dikenali sebagai Angkatan Belia Islam Malaysia (ABIM). Kecenderungannya untuk mengangkat kepentingan orang miskin dan terabai, serta kelantangan beliau mengkritik kerajaan menyebabkan beliau dipenjara 20 bulan di bawah ISA selepas peristiwa Baling 1974.

Pasca Revolusi Islam Iran 1979, Malaysia turut merasakan bahang daripada kebangkitan gerakan-gerakan Islam di peringkat global. Kita menyaksikan buat kali pertamanya kebangkitan sebuah organisasi masyarakat sivil berasaskan Islam. Situasi itu menjadi bonus kepada PAS, yang ketika itu sedang menyambut kepulangan gelombang besar golongan profesional muda berpendidikan luar negara yang menyuntik dinamisme baru dalam parti terbabit. Profil parti di kalangan pengamal undang-undang, para doktor, jurutera dan ahli ekonomi yang menerima pendidikan di barat meningkat, lantas menjadi salah satu pencabar utama kepada hegemoni politik Umno.

Anwar Ibrahim dilihat sebagai penyelesaian terbaik dan bakal waris kepada Tun Dr Mahathir dan Umno ketika itu; seorang lelaki yang dilihat dan dikenali kerana prinsip Islam yang dipegangnya, digabungkan pula dengan kesarjanaan dan kepetahan beliau dalam disiplin pemikiran dan falsafah oksidental. Anwar bakal menjadi figura politik yang cukup berpengaruh, mendaki tangga politik sehingga memegang antara jawatan paling penting dalam negara; sebagai menteri kewangan dan seterusnya timbalan perdana menteri. Dikenali dengan sifat tidak pernah beralah terhadap tekanan korupsi dan sifat tiada tolak ansur kepada kronism, beliau mempunyai kerjaya politik yang tidak mudah untuk ditumbangkan. Pada bulan September yang malang itu, musibah besar menghentam jatuh ke atasnya dalam sebuah saga politik dan ekonomi yang selamanya merobek sejarah politik Malaysia.

Namun bukanlah semuanya punah dan sia-sia. Seperti yang pernah diungkapkan oleh seorang pemimpin waktu itu, untuk membersihkan air kumbahan, hampir mustahil jika kita berenang di dalamnya; pembersihan hanya boleh dilakukan dari luar. Anwar barangkali perlu belajar hal itu. Sebuah proses pembelajaran yang tentu sekali cukup pahit untuk beliau.

Membentuk blok menuju ke zaman baru Reformasi

November 1999, Malaysia menyaksikan penyatuan kuasa pembangkang menuju ke Pilihanraya Umum Ke-10 yang dikenali sebagai Barisan Alternatif. Untuk pertama kali dalam sejarah, barisan pembangkang memperolehi undi majoriti Melayu setinggi 54 peratus. Rekod itu tidak pernah dicabar sehingga hari ini. Barisan Nasional diselamatkan oleh undi orang Cina dan India, yang mungkin ketika itu tidak bersedia secara politik dan ekonomi untuk mencabar status quo secara serius.

Menjelang 2004, Barisan Nasional (BN) mengubah kembali senario dengan sebuah kemenangan besar. Proses persempadanan semula kawasan pilihanraya yang dipersoalkan telah membolehkan BN memenangi 24 daripada 25 kerusi baru, serta lebih daripada 90 peratus kerusi parlimen. Persaraan Tun Mahathir, yang mulai diterima secara besar-besaran waktu itu, juga menarik sokongan baru kepada Umno dan Barisan Nasional. Ketika itu saya merasakan harapan menjadi gelap gelita dan seolah-olah perubahan telah menjadi mustahil.

Era sebelum Pilihanraya Umum 2008 menyaksikan perubahan mendadak. Pengenalan kepada dasar berdasarkan-keperluan (needs-based) juga menarik perhatian baru, terutamanya di kalangan bukan-bumiputera. Dasar itu bukan sekadar usaha untuk meraih undi, malah kewujudannya memang kena pada waktunya,  memandangkan ketidakadilan menyeluruh yang timbul daripada polisi-polisi pilih kasih, ketirisan dan penyalahgunaan sumber yang berdekad lamanya di bawah pemerintahan Barisan Nasional. Anwar juga sudah bebas, dan mula berusaha  gigih menyatukan pelbagai parti demi membentuk satu pakatan pembangkang yang menggerunkan, dan suara mereka perlu diberikan perhatian oleh kerajaan.

Menuju Pilihanraya 2008, gelombang perubahan dirasakan lebih awal. Malah, saya mengambil cuti tanpa gaji demi untuk pulang ke tanah air ketika tempoh berkempen dan mengundi, daripada tugasan di luar negara. Pakatan pembangkang memenangi lima buah negeri dan membentuk Pakatan Rakyat yang mengandungi PKR, PAS dan DAP. Seruan untuk perubahan mula menunjukkan taringnya, raungan rakyat bergema daripada pelbagai latar belakang. Tsunami politik telah berlaku.

Kejayaan menjatuhkan kedudukan selesa majoriti dua-pertiga parlimen yang dipegang oleh parti pemerintah sedia ada bukanlah suatu kejayaan mudah. Peristiwa ini memaksa kerajaan melancarkan pelbagai usaha "transformasi" sebagai sebahagian usaha untuk mengekalkan pemerintahan. Justeru, kita memasuki satu tahap kemajuan yang bakal menyaksikan pelbagai perubahan dengan "kemungkinan tanpa sempadan". Ya, memang kita sedang membina lebih banyak lebuhraya dan landasan keretapi. Tetapi yang masih kurang sebenarnya ialah transformasi politik, dan transformasi nilai-nilai asas yang lebih halus, serta falsafah kita sebagai sebuah masyarakat Malaysia.

Masa yang sama juga memberikan barisan pembangkang masa untuk menyusun kembali dan mengatasi perbezaan antara mereka. Bekerjasama secara produktif membentuk satu pakatan dengan pelan pembangunnya yang menyeluruh unik, manifestonya yang menjaga kebajikan rakyat dan cadangan bajetnya yang tersendiri. Buat pertama kalinya, rakyat Malaysia punya alternatif untuk membandingkan secara kritis dokumen-dokumen pembangunan dan belanjawan yang dibentangkan oleh kerajaan.

Binaan-binaan ke arah Reformasi era baru

Pasca Pilihanraya Umum ke 13 dalam langkah-langkah kita menuju ke masa hadapan bersama-sama, kita bertanya sekali lagi, ke manakah arah tuju kita selepas ini? Secara semulajadinya, kita terdorong juga kepada bertanyakan, sama ada Anwar perlu membuka jalan kepada barisan pelapis mengagumkan terdiri daripada personaliti yang muda dan lebih segar dalam PKR dan Pakatan Rakyat, yang nyata sudah pun mempunyai kelompok penyokong tegar mereka sendiri. Adakah jalan ke hadapan kini ialah sebuah era baru pasca-Anwar Ibrahim, yang bergerak ke arah penginstitusian dan pemerkasaan sistem politik di peringkat akar umbi

Struktur yang lebih baik akan membenarkan pembangunan semulajadi kelompok bakat dan kepimpinan, namun adakah struktur yang utuh sahaja sudah mencukupi?

Sejarah membuktikan bahawa pemimpin yang hebat akan menjadi sumber utama perpaduan yang dapat membawa kepada gelombang perubahan yang mampu menggegarkan institusi atau sistem sedia ada. Hanya kepimpinan yang disegani dan kukuhlah yang mungkin mampu mengubah undi orang Melayu seperti yang berlaku pada tahun 1999, menafikan majoriti dua-pertiga parlimen untuk kerajaan pada tahun 2008, dan merubah mandat 52 peratus kepada PR pada 2013.

Anwar Ibrahim juga pada hari ini ialah seorang personaliti yang berbeza. Daripada seorang pemimpin mahasiswa muda popular, kepada pemimpin Islamik berkarisma yang disanjung tinggi, seterusnya mendaki tangga politik sehingga jawatan Timbalan Perdana Menteri Malaysia, beliau turut pernah dipenjarakan, dipukul dan dihina. Luka Anwar tidak mungkin hanya terhad kepada tubuh fizikal. Kebijaksanaan dan kematangan beliau hari ini tidak mungkin hadir tanpa darah, peluh dan air mata.

Dua pilihanraya umum telah pun berlaku selepas pembebasannya dan Anwar masih memegang janjinya. Beliau melangkah ke tepi untuk memberi kepada perkembangan politik PKR. Tetapi hanya ada satu cara untuk menuntut semula Reformasi sehingga menjadi realiti; iaitu dengan beliau menaiki tangga jawatan presiden parti PKR itu sendiri, untuk membawakan perubahan yang beliau sendiri telah nyalakan dan marakkan untuk negara ini lima belas tahun lepas. Masanya telah tiba untuk beliau sekali lagi berdiri berani berhadapan dengan cabaran, memastikan dipilih secara demokratik dan bangkit semula dengan gah sebagai Presiden Parti Keadilan Rakyat. Penyatuan dan pembaharuan ini adalah harapan Rakyat Malaysia, untuk beliau melaksanakan visinya untuk Malaysia, terutama buat khalayak muda dan pelapisnya.

Anwar Ibrahim ialah pencetus Reformasi. Kini, beliau perlu menghembuskan nafas baru kepada Reformasi kita. Reformasi milik Rakyat.

* Anas Alam Faizli ialah seorang profesional industri minyak dan gas, sedang menyambung pengajian peringkat kedoktoran, pengasas bersama BLINDSPOT, BANTAH TPPA dan tweet di @aafaizli
Latest race-based wealth aid not going to work too, declares prominent economist
Posted: 19 Sep 2013 10:00 AM PDT
Ranjit Singh, TMI
The new race-based cash aid and uplift plans aimed at Bumiputeras are off-tack – just like the old policies – and Malays would be better off if the Prime Minister targeted aid at the poor instead, said Professor Emeritus Datuk Dr Mohamed Ariff (pic) yesterday.
He pointed out that Malays form 80% of households which earn less than RM2,000 per month.
So, for example, the idea to increase the Bumiputera share of unit trusts under the Amanah Saham Bumiputera programme would not help the poor Malays as they could not even afford to buy into the unit trust, he said in an interview with The Malaysian Insider.
Referring to the previous long-term, race-based effort, he added, "The New Economic Policy had noble aspirations but the wealth generated through it did not filter to the Malays who were underprivileged. The wealth was retained within a small group."
That is what is going to happen again, he argued, echoing the same point made by former minister Zaid Ibrahim yesterday to The Malaysian Insider.
Zaid said, "They have to make people understand that a fairer, transparent policy should be promoted for the interest of all. We don't need this so-called protection. If the majority of the Malays are still poor, then something is wrong with the policy."
Last Saturday, Prime Minister Datuk Seri Najib Razak launched the Bumiputera Economic Empowerment Council, which has a five-pronged thrust to strengthen Bumiputeras in the fields of capital, corporate sector equity ownership, non-financial assets, entrepreneurship and commerce, and service delivery and ecosystem.
The new effort includes a slew of economic programmes as well as cash aid, which Putrajaya said was aimed at helping Bumiputeras.
Analysts saw this as Najib's attempt to shore up support ahead of the Umno party polls next month, while respected law expert Dr Azmi Sharom said it was a violation of the Federal Constitution which promises equality.
Posted: 19 Sep 2013 09:54 AM PDT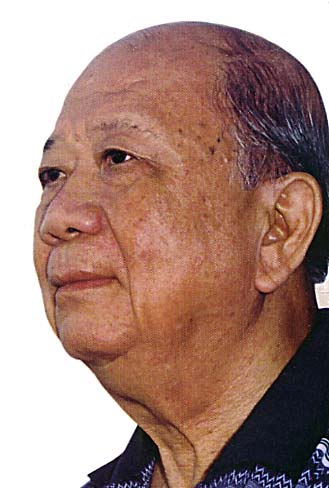 Our history teachers used to tell us, we must never judge historical events and individuals with our existing standards. Such events and individuals were by-products under a specific historical environment, and any evaluation of these events and people must be made under the condition such historical backgrounds are conscientiously taken into consideration.
Lim Mun Fah, Sin Chew
Over the past two days I have been thinking very hard over one question: How should I present my commentaries on historical events and historical personalities?
No doubt the Communist Party of Malaya (CPM) has become history now. So has its secretary-general Chin Peng. But even with the demise of the CPM, controversies over its historical status and its former leader remain rife.
I understand this issue is not only controversial, but can be extremely sensitive.
While we call ourselves a democratic country, the moment any issue pertaining to communism, race and religion is mentioned, we will find ourselves surrounded by an intangible wall, a truly impenetrable restricted zone. And because of that, it is hard for historical records and consensus to achieve full objectivity, justice and rationality.
Historians tell us the most fundamental prerequisites for writing a history book or researching history is to be objective, fair and just. However, people holding very different political views may have very different interpretations of justice and objectivity.
Our history teachers used to tell us, we must never judge historical events and individuals with our existing standards. Such events and individuals were by-products under a specific historical environment, and any evaluation of these events and people must be made under the condition such historical backgrounds are conscientiously taken into consideration.
Since there is complexity with historical events and people, it is therefore essential that our data must be comprehensive and non-selective lest we deviate from the criteria of objectivity and fairness.
What our teachers told us are merely principles; in reality, which among the countless illustrations of historical events and individuals actually meet such benchmarks?
Take the CPM case for instance, the official stance is very straightforward, that CPM started the chaos and war and killed many security personnel and civilians.
But some others see CPM as fighting for the country's independence and sovereignty, firstly against the Japanese imperial army, then assisting in flushing out the colonial government to complete the country's nation-building process.
Such polarized views do carry some elements of truth on either side, but also parts which have been severely distorted. But because of their differing stands, they have made two sets of very contradictory conclusions on CPM's positive impact on the country's historical developments, or impediment and destruction it has wrought on our social progress.
In a similar manner, historical records on Chin Peng have been authored differentially based on the commentators' political stand and perception. Those thinking positively of him will exalt him as a national hero while those denying him call him a despicable traitor.
Such a phenomenon has been attributed to the monopoly by the people commissioned to author history books, as they only pen down the history along their thinking line, making simple but dogmatic conclusions on historical events and personalities.
Because of that, historical events have become so ambiguous and facts are either buried beneath the ruins of history or intentionally distorted. In a similar manner, historical personalities have also been completely overhauled; either sanctified as saints or demonised as unforgivable villains. Such lopsided historical accounts are omnipresent among our history textbooks and other history books available in the market.
The Mindanao unrest and Sabah illegals
Posted: 19 Sep 2013 09:45 AM PDT
Analysts say with fresh armed clashes in Mindanao, it is unlikely Malaysia would deport Filipinos illegal immigrants back to the areas.
Luke Rintod, FMT
One of the repercussions of the fresh unrest in the southern Philippines would be the derailing of Malaysia's effort to mount a sweeping operation to nab illegal immigrants in Sabah as part of its nationwide exercise.
The operation in Sabah will not be easy. Sabah has a huge population of Filipino and Indonesian immigrants hiding under various clever masquerades.
The locals in Sabah, especially the Kadazandusun and Chinese, who have been enraged for too long over this perennial issue, handed Barisan Nasional half a dozen defeats in the two communities' areas in the recent general election.
It was their way of expressing rage at the government's now well known manipulation of the socio-political demographics in the state.
The latest clash in southern Philippines has thrown up another probability – that of a sabotage.
Many Suluks in Sabah originated or had at one time or another resided in Basilan.
In the latest clashes the main Moro rebel grouping in southern Philippines, the Moro National Liberation Front (MNLF) had been holding about 100 people hostage in clashes with Philippines army that had left at least 50 people dead.
It is reported that as many as 60,000 people have fled their homes around several villages near Zamboanga City and nearby Basilan
While curfew is in place in those places now, violence is not one that is easy to control especially without the agreement of charismatic Nur Misuari, the MNLF supremo who was once governor of the Autonomous Region in Muslim Mindanao (ARMM).
Analysts said with fresh armed clashes in Mindanao, it is unlikely Malaysia would deport Filipinos illegal immigrants back to the areas.
Calculative Misuari
They said Malaysia's holding capacity of illegal immigrants is also saturating and there would be no way any big operations against them in Sabah would succeed, without deporting them from the state.
Now many locals in Sabah are also wondering if the timing of the fresh unrest in Zamboanga and Basilan has anything to do with sabotaging Malaysia's latest effort to nab illegal immigrants in Sabah which many claimed to number anything between 800,000 to 1.5 million people.
But Malaysia on its part appeared to have not yielded to the pressure so far, and indications are that big operation to nab illegal immigrants in the country is on.
The calculative Misuari however has never been an admirer of Malaysia's latest engagement with MNLF's splinter group, MILF or the Moro Islamic Liberation Front.
He has often said that the entry of Malaysia in the peace negotiations with the MILF has sabotaged the final implementation of the 1996 MNLF peace agreement with Manila.
The MNLF has entered into three agreements with Manila since the time of late strongman Ferdinand Marcos in 1976, under President Corazon Aquino in 1986 to 1987, and President Fidel Ramos in 1996. The agreements resulted in the enactment of the Republic Act 1954, establishing the ARMM.
Now according to Misuari, any agreement with MILF is a violation of the series of agreements with the mainstream Muslim rebels (MNLF) that was brokered by the Organization of Islamic Conference (OIC).
He had insisted that the MNLF is the only group recognized by OIC, representing not only the 11 million Muslims in Mindanao but also the indigenous communities and Christians in the area.
The elusive Misuari blasted Malaysia for interfering in the Philippines' internal affairs when it brokered the peace talks with the MILF.
He made that claim in October 2012 and he still believes Malaysia's role with MILF was tantamount to a sabotage of the final implementation of the 1996 MNLF peace agreement.
According to Misuari, Malaysia fears that if the final agreement with MNLF is implemented, it would result in the inclusion of Sabah and Sarawak to the Bangsamoro territory, so it intervened in the internal affairs of the country.
DAP polls: Zulkifili returns to "test" party's outlook
Posted: 19 Sep 2013 09:40 AM PDT
(Bernama) - Former national DAP vice-chairman Zulkifli Mohd Noor will be contesting in the re-election of the party's Central Executive Committee (CEC), scheduled on Sept 29.
He said apart from wanting to see the transparency of delegates to reflect the party's multi-racial outlook and its Malaysian Malaysia ideology in the election, he was also contesting for the continuity of the party's policy.

"I am contesting in respect of the Registrar of Societies' decision and the law of the country," he told reporters here yesterday.

He said as proof of his commitment to contest in the re-election, several campaigns would be held to meet party members and delegates throughout the country, beginning now until Sept 27.

"In my 26 years in the party, I have never campaigned for any election…but this time, I will campaign to test the transparency of the party in its struggle for the ideology it has been claiming," he said.

Apart from that, Zulkifli said from his meetings with members and delegates in Sungai Petani, Kedah, Taiping and Kuala Kangsar in Perak recently, many DAP members wanted party secretary-general Lim Guan Eng to relinquish his post and not to seek re election.

"For them, Lim has failed to carry out his responsibilities in heading the election process in December last year, which led to the interference by ROS and as a result DAP was almost deregistered.

"I did not rule out the possibility that the incident was mainly due to Lim's agenda in strengthening his own position and that of his father," he said.

He also described the party's leadership as only seeing the participation of Malays in the party as 50sen members who do not bring any benefit to the party.

He said his allegations were based on the party election held at the end of last year which clearly showed the position of Malays in DAP. 
Despite Umno snub, Pakatan still open to talks with BN
Posted: 18 Sep 2013 06:23 PM PDT
(MM) - Pakatan Rakyat's (PR) top leadership today again expressed its readiness to engage the Barisan Nasional (BN) government in a dialogue it said was aimed at dealing with economic and social issues threatening the fabric of Malaysian society.
Members of the Najib administration previously rejected the federal opposition bloc's offer, made by Opposition Leader Datuk Seri Anwar Ibrahim on the eve of Independence Day following a divisive May 5 general election. They had then questioned the motives in pursuing co-operation with the ruling coalition.

"The PR presidential council that met on September 18 2013 again state its readiness to hold a dialogue with BN with the purpose of solving the country's worsening problems like the growing government debt, soaring prices, rising crime and widening racism that is threatening the good relations of our society," read a statement signed by Anwar (picture), DAP advisor Lim Kit Siang and PAS president Datuk Seri Abdul Hadi Awang.

In an open letter and in a video broadcast on the Internet, Anwar had asked Prime Minister Datuk Seri Najib Razak to call for joint talks to resolve the problems distressing the country and which threaten to hobble its aim to join the ranks of high-income nations.

Najib has yet to respond to Anwar but senior leaders in Umno, the BN's anchor party, have previously poured cold water on any possible outreach, saying the offer came too late.

They said Najib had offered reconciliation as soon as the 13th general election results were announced, but observed that PR had instead refused to recognise the ruling coalition's win. They also pointed to PR's raft of election petitions filed in court to back their claims.

"(Anwar) has been quite late in bringing up this issue. He should have done it way before," Umno Puteri chief Datuk Rosnah Shirlin told The Malay Mail Online in an immediate response to the Penang-born leader's remarks on August 30.

Umno Youth chief Khairy Jamaluddin and Kedah Mentri Besar Datuk Mukhriz Mahathir both cast doubt on Anwar's sincerity, and described his proposal as an act of desperation.

The plethora of issues he raised, such as an impending economic crisis that the opposition said was plaguing the country was "not urgent", and could wait until the next Parliament sitting next month to be discussed publicly, the two Umno men said.

The snub prompted Anwar to accuse his rivals of being "hysterical".

"I called for frank n open BN-PR 'dialogue'. Umno leaders have gone hysterical. Debate? they said NO. Dialogue? They say 'crazy'," the 66-year-old former deputy prime minister said on his Twitter account, @anwaribrahim.

"Apa lg yg umno mau?" he asked in colloquial Malay, which translates to "What more does Umno want?".

The phrase appeared to be a throwback to the incendiary question raised by Umno-owned broadsheet, Utusan Malaysia, with its front page headline "Apa lagi Cina mahu? (What more do the Chinese want?)" a day after the May 5 general election, following the 13-party BN coalition's worst-ever electoral performance. 
Bersih not clean, says Ku Nan turning down tribunal invite
Posted: 18 Sep 2013 06:19 PM PDT
(TMI) - Barisan Nasional secretary-general Datuk Seri Tengku Adnan Tengku Mansor has flatly turned down an invitation to attend the ongoing Bersih People's Tribunal on the 13th general election because, according to him, the electoral reform non-governmental organisation was not "bersih" (clean).
He claimed that Bersih had sent foreigners, posing as citizens to vote in the Putrajaya parliamentary seat during the last general election in May, news portal Malaysiakini reported today.
"They (Bersih) were there, they saw what happened and they brought in Bangladeshis in taxis to try to impersonate, to try to become voters. So who did this? The Bersih people," Tengku Adnan said.
He was referring to a written invitation from Bersih to send Barisan Nasional (BN) representatives to attend the tribunal which started yesterday, and is scheduled to sit for five days.
The tribunal is currently going on without the presence of representatives from BN, the Election Commission and the police.
The tribunal was set up to hear complaints of fraud and irregularities during the 13th general election last May.
Tengku Adnan's allegation insane, says Ambiga
Posted: 18 Sep 2013 06:13 PM PDT
Elizabeth Zacharia, TMI
Bersih co-chairman Datuk Ambiga Sreenevasan wants to know if Barisan Nasional secretary-general Datuk Tengku Adnan Tengku Mansor's allegation that the non-governmental organisation had brought in foreigners to vote in the last election was an admission that the incident had actually taken place.
"Are they saying this really happened? That Bangladeshis were actually brought in to vote?" she asked.
Tengku Adnan claimed that Bersih themselves had brought in foreigners to vote in the 13th general election on May 5.
"Those who were there saw it for themselves. They brought in Bangladeshis by taxis who tried to vote.
"Who did this? The Bersih people," Tengku Adnan was quoted saying when he announced his decision to decline an invitation to attend the ongoing Bersih People's Tribunal.
Describing the allegation as "insane", Ambiga said if Tengku Adnan believed his allegations, he should attend the ongoing Bersih People's tribunal to give testimony.
"At the end of the day, that is the point of the tribunal. So he should come and say it in front of the tribunal."
"And why did he not say these things before this?" she said, expressing shock over his statements.
Ambiga defends Bersih polls tribunal as people's choice
Posted: 18 Sep 2013 06:08 PM PDT
(MM) - Critised by the Attorney-General (A-G), Datuk Ambiga Sreenevasan defended today Malaysia's first People's Tribunal on the 13th general election as a platform for ordinary people to voice their grievances that may otherwise have buried in the public records.
The co-chairman of Bersih, the electoral watchdog that had mooted the tribunal, said those opposed to the public inquiry should sit in before sniping at it without giving it a chance.

"They have a right to their viewpoint... of course I admit the tribunal is not set up to pursuant to any statute.

"I've said that from the start what it has a moral force and this is not something that is happening for the first time in the world," she told reporters here during a break in the tribunal hearing for lunch.

Ambiga was responding to A-G Tan Sri Abdul Gani Patail's dismissal of the public inquiry as a publicity stunt.

The five-member People's Tribunal is led by Yash Pal Ghai, a former United Nations Special Representative and constitutional law expert, to look into the many complaints of alleged vote rigging in the May 5 general election.

The other members are former Indonesian Electoral Commission deputy chairman Ramlan Surbakti, prominent lawyer Datuk Azzat Kamaludin, University of Malaya associate senior fellow Mavis Puthucheary and Rev Dr Hermen Shastri, the general secretary of the Council of Churches of Malaysia.

Ambiga said those who understand the international scenario will know that similar people-organised tribunals are held globally and have provided a platform for people to come forward and give their evidence.

"Now the positive part of this people's tribunal is this is the first time all those who had complaints, who had written reports, who have grievances have one tribunal... which they can come forward their views.

"This is the first time this has happened after the GE13 this is the value of the tribunal," she said.

Today, the tribunal has so far heard testimonies from a former PKR candidate for the Tapah parliamentary seat, an emotional mother of his campaign worker whose body was found floating in a pond in Batu Gajah on election day and Yasmin Masidi who was one of the authors who wrote the Pemantau election observation report.

Pemantau is the largest election observation initiative in Malaysia with over 2,000 election observers.

"It's a pity that those critical of the tribunal don't at least come and observe it because when you sit in that room, and you see what's happening.

"You can see what the value of this tribunal has," said Ambiga.  
Project IC: Anwar points at Dr M
Posted: 18 Sep 2013 05:59 PM PDT
Former deputy prime minister Anwar Ibrahim tells the Sabah RCI that it is impossible that Dr Mahathir Mohamad is unaware of Project IC.
Luke Rintod, FMT
Former Malaysian deputy prime minister, Anwar Ibrahim, told the Royal Commission of Inquiry (RCI) here that throughout his term in the federal government from 1982 to 1998, he had been kept in the dark over two issues — the billions of ringgits flowing out and issues of home security.
"On the billions of ringgits only Tun Dr Mahathir Mohamad and Tun Daim Zainuddin knew, while on issues of Home Affairs, I was only involved on the problem of housing for the police force which I brought up when I learned from security men assigned to my house that some of them lived in squatter huts," he told the five-member royal commission in a packed High Court room here.
Anwar who is now the opposition leader in Parliament, also revealed that even during the Ops Lallang, where many opposition leaders were arrested, he was not consulted and was kept in the dark until the very end.
"When I asked the prime minister, Mahathir, what was going on, his standard reply was 'this is security issue, I will deal with the police'," he said.
Earlier he testified that he did not believe Mahathir would not know of the existence of Project IC, or giving out Malaysian documents to illegal immigrants, in Sabah.
He said it was impossible for Mahathir to claim ignorance about the dubious issuance of Malaysian identity documents to illegal immigrants in Sabah, unless he was irresponsible and incompetent.
Saying he himself was not involved in any security task force, Anwar asserted that Mahathir, as the prime minister at the height of Project IC, had a full knowledge of what was going on in home security as he was also Home Minister at the time.
Dr M was aware

Anwar who wore dark glasses throughout his two-hour session with the RCI, told the hearing that he believed there was corruption and unaccountability on many levels but not necessarily in all civil service, and this provided for a rotting system in Malaysia including in security matters.
When asked by RCI chairman, Steve Shim Lip Kiong, whether he agreed that Malaysia had a weak system on awarding citizenship, Anwar said he partially agreed.
He added that there are laws for citizenship and it had been awarded every now and then but that its issuance to hundreds of thousands of illegal immigrants would not have been possible without the knowledge of the Home Minister.
"If the issuance of citizenship is for a few hundred people yes, but there is no way we can issue citizenship to the hundreds of thousands without the knowledge of the Home Minister, or approval from the very top leadership," he said.
Asked by RCI member Herman Luping on what could be done to the foreigners who now have Malaysian documents, Anwar replied Malaysia has to deal with it from a constitutional and humanitarian basis.
"But it will be a major and horrendous exercise," he pointed out.
Anwar also painted a picture that Sabahan ministers in the Federal Cabinet had not been vocal or convincing enough on the illegal immigrants issues in Sabah, so as to compel the Cabinet to discuss it.
"I think most of the time people were satisfied with the answer given by the Home Ministry," he said admitting that the problem in Sabah is a national issue and not just a Sabah matter.
Ex-IGP: MyWatch poorly managed
Posted: 18 Sep 2013 05:53 PM PDT
Anti-crime watchdog MyWatch never worked together with other members, said former IGP Musa Hasan.
G Lavendran, FMT
Former Inspector-general of Police Musa Hassan said anti-crime watchdog MyWatch never had meetings to discuss action plans among members.
The former MyWatch adviser said the management of MyWatch was poor and its chairman, R Sri Sanjeevan, did not call for meetings with members.
"What is the point of an NGO if you don't work with the people who are supporting your cause?
"When I was there, we have never had a single meeting to discuss action plans," he told reporters after the second meeting for the recently formed anti-crime NGO, Malaysia Community Crime Care (MCCC).
Musa, who is MCCC president, said he was no longer with MyWatch, but did not rule out working together with them in the future.
"We have no plans to work with them but if Sanjeevan wants, we will work together for the benefit of the community," he said.
Musa said MCCC would focus on working together with the police, security companies, neighbourhood watch volunteers and citizens to help reduce the crime rate.
"We are an independent body and apolitical. We take our work seriously and aim to reduce the crime rate," he said.
Musa said MCCC would hold seminars and awareness campaigns to help the public realise the dangers of not being alert at all times.
"These awareness campaigns will help the people take steps to prevent crime," he added.
Nobody can hijack Bersih, Ambiga tells RPK
Posted: 18 Sep 2013 05:48 PM PDT
Ambiga rubbishes claims made by Raja Petra Kamarudin that Bersih is a tool of Anwar Ibrahim. 
Alfian ZM Tahir, FMT
Bersih co-chairperson S Ambiga has expressed her disbelief with Raja Petra Kamarudin's comment that Opposition Leader Anwar Ibrahim has destroyed the movement's credibility.
"Nobody can hijack Bersih. How do you hijack Bersih? People who say such thing do not understand the matter. Bersih is a very strong movement. Hundreds of thousands of people called for a reform," she told FMT today.
"I don't understand why he says that. It is insulting the intelligence of 84 NGOs who are involved actively in Bersih."
"Maybe he is away for far too long and he can't really see what is happening here in Malaysia," she added.
Two days ago, the UK-based popular blogger Raja Petra, or best known as RPK, accused that election reforms movement Bersih has failed in its main objective of bringing about electoral reforms in Malaysia.
He said Bersih had made the mistake of aligning itself with Pakatan Rakyat, and had shown more interest in making Anwar the prime minister of the nation.
On another note, Ambiga responded to comments made by Barisan Nasional politicians by asking them to "come and see for yourself", referring to their earlier comments made slamming the People's Tribunal as a publicity stunt.
"Rather than criticising they should have come forward and listen to the proceeding. They have no idea what is going on in this tribunal," she said when approached by reporters.
Ambiga said that she was surprised that no one from the government's ruling party was willing to accept Bersih's invitation to the public hearing.
"I am surprised that not even one single person from BN is bothered to come forward. Ordinary Malaysians are here giving their evidences on election irregularities,"
However Ambiga still welcomes those from the ruling party to come to the tribunal before it ends on Sunday.
"They are still welcome and I would receive them and hope that they would take this opportunity," she said.
Nigerian wins Muslim beauty pageant rival to Miss World
Posted: 18 Sep 2013 02:10 PM PDT
(NST) - A Nigerian woman tearfully prayed and recited Koranic verses as she won a beauty pageant exclusively for Muslim women in the Indonesian capital Wednesday, a riposte to the Miss World contest that has sparked hardline anger.
The 20 finalists, who were all required to wear headscarves, put on a glittering show for the final of Muslimah World, strolling up and down a catwalk in elaborately embroidered dresses and stilettos.
But the contestants from six countries were covered from head to foot, and as well as beauty they were judged on how well they recited Koranic verses and their views on Islam in the modern world.
After a show in front of an audience of mainly religious scholars and devout Muslims, a panel of judges picked Obabiyi Aishah Ajibola from Nigeria as the winner.
While the event in a Jakarta shopping mall paled in comparison to Miss World on the resort island of Bali, in which scores of contestants are competing, Ajibola was nevertheless overwhelmed.
Upon hearing her name, the 21-year-old knelt down and prayed, then wept as she recited a Koranic verse.
She said it was "thanks to almighty Allah" that she had won the contest. She received 25 million rupiah ($2,200) and trips to Mecca and India as prizes.
Ajibola told AFP before the final that the event "was not really about competition".
"We're just trying to show the world that Islam is beautiful," she said.
Organisers said the pageant challenged the idea of beauty put forward by the British-run Miss World pageant, and also showed that opposition to the event could be expressed non-violently.
Eka Shanti, who founded the pageant three years ago after losing her job as a TV news anchor for refusing to remove her headscarf, bills the contest as "Islam's answer to Miss World".
"This year we deliberately held our event just before the Miss World final to show that there are alternative role models for Muslim women," she told AFP.
"But it's about more than Miss World. Muslim women are increasingly working in the entertainment industry in a sexually explicit way, and they become role models, which is a concern."
Hosted by Dewi Sandra, an Indonesian actress and pop star who recently hung up her racy dresses for a headscarf, the pageant featured both Muslim and pop music performances, including one about modesty, a trait the judges sought in the winner.
The pageant, which also featured bright Indonesian Islamic designer wear, is a starkly different way of protesting Miss World than the approach taken by Islamic radicals.
Thousands have taken to the streets in Indonesia in recent weeks to protest Miss World, denouncing the contest as "pornography" and burning effigies of the organisers.
Despite a pledge by Miss World organisers to drop the famous bikini round, radical anger was not appeased and the protest movement snowballed.
The government eventually bowed to pressure and ordered the whole pageant be moved to the Hindu-majority island of Bali, where it opened on September 8.
Later rounds and the September 28 final were to be held in and around Jakarta, where there is considerable hardline influence.
Read more at : http://www.nst.com.my/opinion/editorial/nigerian-wins-muslim-beauty-pageant-rival-to-miss-world-1.359019 
PKR to offer legal aid to Sanjeevan
Posted: 18 Sep 2013 01:59 PM PDT
(Fz.com) - PKR is on standby to offer legal aide to MyWatch founder R.S. Sanjeevan if police make good their threats to arrest him.
PKR Legal and Human Rights Bureau head Latheefa Koya said she will be among those on call to represent Sanjeevan if he is picked up over claims that he is linked to the underworld.
She said as long as there was no independent body to oversee the police, it would be impossible to expect the men in blue to conduct themselves.
"Nothing short of an IPCMC (Independent Police Complaints and Misconduct Commission) can correct the abuse of powers," she told fz.com when contacted.
Calls for the IPCMC to be implemented have been growing louder, following Sanjeevan's claims that police had ignored his request for protection of his home after a murder attempt on his life on July 27, where Sanjeevan survived being shot in the lungs.
Police have also denied any involvement of a threatening call made from a police station and Sanjeevan is convinced his case would remain unsolved due to corruption.
Sanjeevan had been in the police's bad books claiming links between police officers and drug gangs.
Meanwhile, PKR vice-president N Surendran - who has been at the forefront of death in police custody cases - said Sanjeevan's claims further reinforced the importance for the commission to be implemented.
The Padang Serai MP said no proper investigations were carried out despite police reports being lodged.
The inaction, he said, only showed the incompetence of the police when it comes to investigating their own.
"Police are instead going on a wild goose chase, hunting those with tattoos," he said alluding to reports that police have planted men in tattoo parlours and skin clinics to track down gang members desperate to give cops the slip under the "Op Cantas".


Read more at: http://www.fz.com/content/pkr-offer-legal-aid-sanjeevan#ixzz2fJObXrUY
Tribunal hears of murder in the run-up to GE13
Posted: 18 Sep 2013 01:40 PM PDT
PKR's Vasantha Kumar, at the Bersih People's Tribunal today, speaking of the murder of his security aide V. Murugan during the GE13 campaign period. 


(TMI) - The Bersih People's Tribunal heard today how an aide to the Parti Keadilan Rakyat candidate for the Tapah parliamentary seat was murdered in the run-up to the polls.
The PKR candidate K. Vasantha Kumar, who lost the seat to MIC's Datuk M. Saravanan in the May 5 polls, told the tribunal that his security aide, K. Murugan, had earlier received many threatening calls from people he knew and did not know.

"Murugan told me that he was warned to stop campaigning for me or he would be chopped up with a parang and killed," said Vasantha.

Murugan was hired after Vasantha and his campaign workers were attacked and threatened on several occasions during the campaign period.

"We were attacked once in the compound of the Tapah district police headquarters in the presence of the OCPD, " Vasantha revealed.
When asked by the tribunal's head of legal team Professor Gurdial Singh if any action had been taken by the police officer, Vasantha said, "the man who attacked us was picked up and then released the same day and since then, no further action has been taken".
He also said that more police reports were lodged by several of his campaign workers after they had received threats through phone calls and SMSes.
Gurdial: There was a series of threats to life, damaging of campaign materials, some in the presence of police. Yet, nothing was done?
Vasantha: Yes.
Speaking about the events leading to Murugan's death, Vasantha noted that he last saw his security aide at 10.30pm on May 1 after a ceramah in Taman Sri Bidor.
"I was also there at the ceramah with two other state seat candidates from Pakatan Rakyat," Vasantha said.
Thirthy-six-year-old Murugan was believed to have received a call and left the ceramah to meet with the caller.
The next day, Murugan's sister lodged a missing person's report at the Tapah police station.
Four days later his body, with feet and hands bound, was found afloat in a pond at Bemban Industrial Park, Batu Gajah.
Vasantha was earlier reported as saying that Murugan had worked tirelessly for him in the tough battle against MIC's Datuk M. Saravanan. He organised political rallies and worked the ground sufficiently that he got noticed.
Vasantha had said: "We believe that Murugan was murdered to intimidate the voters. He was well-known locally and it was his job to organise ceramahs for me."
The discovery of Murugan's body on polling day caused chaos in Vasantha's camp, disrupting their campaign efforts.
"It made me and my supporters fearful. We panicked and were scared to go out to meet supporters. We were scared that we would meet BN supporters and its candidate, Saravanan," Vasantha added.
The fight for the Tapah seat was shrouded with further controversy after it was alleged that a MIC woman leader was picked as the head of a polling station and RM100 vouchers were handed out to 600 voters.
PKR's election petition was dismissed and costs totalling RM150,000 was ordered payable to Saravanan, the returning officer and the Election Commission (EC).
According to Vasantha, all police reports and complaints to the EC were ignored and his legal team was denied the opportunity to present their case in the election court.
Attendees at the tribunal were also shown a video of the furore that ensued when PKR supporters questioned EC officers and police on the delay of the arrival of ballot boxes.
Gurdial informed the panelists that although voting had ended at 6pm, several ballot boxes only arrived after 11pm at the tallying centre. 
I came here to bury Chin Peng, not to praise him
Posted: 18 Sep 2013 01:33 PM PDT
In time, along this trajectory, Malaysia will become an ignorant nation growing in arrogance. Then no war in the past or its actors matter anymore. 

Praba Ganesan, The Malay Mail 
Funerals are always for the living. The dead don't derive value from the exercise, irrespective of whether the remains are of obsessive atheists or deeply reflective monotheists. 
The dead are dead, which is why body-grabbing episodes by your local cheerful Islamic department  amuses me —  and upsetting only as far as the act excludes the deceased's family and presupposed values in the eventual rites.
The dead themselves can't mind.
I say this upfront because I would prefer a zero-cost funeral for myself using recycled plastic, or roadside grass. I say this now because Chin Peng died and a slew of willing citizens are raving and ranting like a mob around a giant plastic doughnut, without actually wanting doughnuts.
The raves and rants are inappropriate because there is no widespread lobby at home for Chin Peng. Nor are protest rallies forthcoming.
And they distract from what reasonable people prefer: A meaningful discourse with full view of the facts and space for all opinions, and a common opinion representing the maturity of a society that is not silly enough to be caught up by jingoism and empty rhetoric.
I am not advocating for Chin Peng's remains to be brought to Malaysia, or even for the outlandish request of putting up a memorial, but seriously, when Inspector-General of Police Khalid Abu Bakar said that he was upping border security so that Chin Peng's body — a bit like "Weekend at Bernie's" — never makes it past our border north, I grow weary.
But not before sniggering, for everything and anything traverses the whole border especially at the checkpoints; whether the 15 odd Bangladeshis in a sedan booth making their way to blissful economic exploitation in Balakong, diesel and petroleum by the tankers heading back to Thailand effectively stealing our subsidies, bored Alor Setar husbands riding shotgun with Penang technicians for a weekend jaunt and almost overstaying ASEAN pub girls prancing over to stamp their passports and getting a cheap manicure before boarding their bus returning to Kuala Lumpur. All witnessed by this lady selling steamed corn two metres from the no-man's land zone and before Thai immigration.
I rather the IGP focussing on keeping my 61-year-old widowed mother's travels to the city temple using the bus safe. Her husband was a serviceman, but she'd prefer the security not protection from dead 89-year-old men. Snatch thieves not greying zombies, I fear.
It's the inordinate concern for the inane which gets me weary. We appear petty, as a nation.
Accounts to be settled
There are families affected by the period of Emergency (1948-1960) and thereafter isolated communists acts leading to the 1989 Haadyai Agreement officially ending any hostilities between Malaysian security forces and remnants of the communists 41 years after the killing of a planter in Sungai Siput.
But the killings were on both sides and the years of serious all-out fighting until 1955 were between British security forces — which had a substantial number of Malayans — and the Malayan Communist Party (MCP) which was exclusively Malayans.
There were cruel exactions on both sides and half a million of rural folks, mostly Chinese, were forcibly evacuated to fringes of cities to live in new villages which were in actuality camps. The social cost of that is still being felt till today, who's to pay for that?
My friend, a wonderful well-meaning chap, says he would have fought on the side of the British against the Communists back then because he would have been picking the "lesser evil."
It is a slippery-slope when beliefs are mounted on who did less wicked things, for people are only fed by those on their side of the divide. It compounds when that side won and wrote the history texts.
Neither do these remarks discount most of what is written.
Kredit: www.malaysia-today.net