Klik GAMBAR Dibawah Untuk Lebih Info
Sumber Asal Berita :-
---
MAS denies flew phantom voters for polls
Posted: 10 May 2013 01:28 PM PDT
(Bernama) - Malaysia Airlines (MAS) ferried 6,553 passengers in 57 commercial chartered flights between May 2 and May 4, and from May 6 to May 8, as the carrier pooh-poohed claims it carried so-called phantom voters during 13th general election.
MAS group chief executive officer Ahmad Jauhari Yahya (picture) said all the passengers were Malaysian citizens who presented their identity cards upon check-in.
"Malaysia Airlines has and will always be an airline with integrity and as such, we would not tolerate further baseless allegations against us and will do whatever necessary to protect our position," he told a press conference at the Malaysia Airlines Academy here today.
He said MAS operated commercial chartered flights to bring voters home to their constituencies, so they could exercise their right to vote.
"These flights were from Kuala Lumpur to four destinations, namely Kota Kinabalu, Sandakan, Kuching, Sibu and return, and also voters from Sabah and Sarawak to Kuala Lumpur and return," he said.
Ahmad Jauhari said the carrier had played its role as a responsible corporate player by introducing special fares to Malaysian voters who needed to return home to vote.
"In fact, Malaysia Airlines waived all penalties for revised travel plans for all our passengers during the period of the general election. We were probably, the only airline to do so," he said.
He said the general election promotional campaign — from April 17 to April 28 — received overwhelming response.
"Within two weeks of the announcement of the campaign, 34,000 seats were already taken.
"However, it is unfortunate that several allegations were made against Malaysia Airlines, specifically that Malaysia Airlines carried so-called phantom voters on our aircraft between Peninsular Malaysia and Sabah and Sarawak during the recent general election," he said.
'Anwar told me to prepare to take over from Khalid in 2008'
Posted: 10 May 2013 01:17 PM PDT
(The Star) - PKR deputy president Azmin Ali claimed that he was offered the Selangor mentri besar's post in 2008 during the Permatang Pauh by-election.
"Opposition Leader Datuk Seri Anwar Ibrahim asked me to prepare to take over from Tan Sri Khalid Ibrahim as the party was unhappy with his performance in helming Selangor.
"There were complaints by civil servants and the business community on bureaucracy and that the administration was not reformist in nature.
"I refused the offer as it could cause instability to the party.
"Instead, I proposed that Anwar be appointed as Selangor's economic adviser to ensure the smooth administration of the state," he said at a press conference yesterday.
Despite Khalid's high-profile corporate experience in Permodalan Nasional Berhad and Kumpulan Guthrie Berhad, it is public knowledge that Azmin has been unimpressed by his performance.
The rivalry culminated in a public spat in July 2009 when Azmin hit out at Khalid repeatedly over what he claimed was slow action in the Selangor Economic Action Council and called for a state exco reshuffle.
Both agreed to put their differences aside during the Hulu Selangor by-election in April 2010, despite rumours that Azmin was unhappy about being passed over for the campaign director's post, which eventually went to Khalid.
But things boiled over again in June 2010 when Azmin replaced Khalid as the state PKR chief, with the explanation that it was better for one man to be in charge of running the state and the other to run the party.
Then, Khalid's political secretary Nik Nazmi Nik Ahmad known to be Azmin's loyalist resigned, paving the way for Faekah Husin, PKR president Datuk Seri Dr Wan Azizah Wan Ismail's former aide, to replace him.
Faekah became Khalid's most vociferous defender, rising to the occasion each time her boss was criticised or ridiculed by anyone, including Azmin.
Up to October 2012, Faekah had several public rows with those loyal to Azmin on a range of issues.
Guan Eng: Selangor MB post should be decided by Pakatan and not just PKR
Posted: 10 May 2013 01:15 PM PDT
(The Star) - The candidate for the position of Selangor Menteri Besar (picture) is a matter for Pakatan Rakyat to decide and not just one party, says DAP secretary-general Lim Guan Eng.
He said as the people voted for the coalition, and not just PAS, PKR or DAP, it was important for all three parties to be involved in the process.
"It is a Pakatan matter," he said when commenting on Wanita PKR chief Zuraida Kamaruddin's call for DAP and PAS to stay out of the issue on the appointment of the Selangor Mentri Besar.
Zuraida had said that the post belonged to PKR and the party should be given space to decide the best person for the job with no interference from a third party.
Lim said Zuraida was looking at factional politics.
"We look at it from the position of Pakatan, not as Team A or Team B. We went into the elections as Pakatan PKR, PAS and DAP not as PKR Team A or Team B, and the people voted for Pakatan, not for PKR Team A or Team B.
"Let the people decide whether they prefer factional politics or DAP and PAS looking at it separately from the position of Pakatan," he told a press conference yesterday.
Lim reiterated his support for Tan Sri Khalid Ibrahim to retain the mentri besar post, saying that he had led the Selangor team to a two-thirds majority in the May 5 polls.
"He should be given another opportunity to serve," he said.
Selangor PAS deputy commissioner Khalid Samad said the party maintained its stand that Khalid should serve a second term as mentri besar, echoing PAS secretary-general Datuk Mustafa Ali's statement made earlier this week.
Azmin Ali questions Wan Azizah
Posted: 10 May 2013 01:06 PM PDT
Azmin said his unhappiness stemmed from the failure of PKR leadership to engage Selangor assemblymen, MPs and division leaders in the selection process and not because he was eyeing the mentri besar's post.
(The Star) - PKR deputy president Azmin Ali has launched a thinly veiled attack against president Datuk Seri Dr Wan Azizah Wan Ismail for failing to consult Selangor party leaders over who should be the mentri besar.
The Selangor PKR chief had fired the first salvo a day earlier by saying that the next mentri besar should not be a "lame duck" who allowed himself to be led by others.
The reference was seen as a dig at Tan Sri Khalid Ibrahim.
At a packed press conference yesterday, Azmin said Dr Wan Azizah had sent a letter to the palace endorsing a particular candidate for the post without the knowledge of state PKR leaders.
"The process to select the mentri besar was not done through consultation and consensus.
"I expected the party leadership to call for a special meeting to get the opinion of MPs and assemblymen before making any recommendation on who should be the MB.
"As of now, my friends and I have no idea whose name was submitted to the palace because we were not consulted," he said.
However, he said whoever was chosen would be respected as long as the decision was reached through consensus and consultation.
Azmin said his unhappiness stemmed from the failure of PKR leadership to engage Selangor assemblymen, MPs and division leaders in the selection process and not because he was eyeing the mentri besar's post.
He also denied rumours that he would resign from his party position and that of Gombak MP and as Bukit Antarabangsa assemblyman, stressing that he had no intention to do so.
"I have no doubt these rumours were started by Umno and Barisan Nasional to cast me in the most negative light and to paint me as an unscrupulous person who would abandon his party for political position and material gains.
"To these people, let me say this: carry on dreaming because I have no intention of resigning.
"This has been my struggle for the past 15 years. I am confident with the PKR struggle and will not leave the party," he said to the applause of his supporters.
On Khalid's leadership style, Azmin said it was no different from his Barisan predecessors, adding that it was still too bureaucratic for a reformist party.
"I am not saying that he is corrupt but we need to be more than just that. In 2008, we were all caught by surprise (in winning Selangor).
"After five years, we need to ensure a new system is in place and a strong leader is appointed to work for the people who have given us a strong mandate," he said.
On Wednesday's mammoth rally held in Kelana Jaya to protest against the general election results, Azmin said he was not lambasting the party in his tweets but only urging it to move forward after the polls.
Azmin said disagreement was not the reason why he did not attend.
"I have been going to one rally after another for the past 15 years. But for future rallies, I will be there and support them," he said.
Riding waves on the M'sian tsunami
Posted: 10 May 2013 12:51 PM PDT
BN and Pakatan need to go back to the drawing board, reassess their positions on important issues, and envisage new ways to improve their platforms.
Nile Bowie, FMT
The mood was jubilant at the Kelana Jaya mass rally held on the evening of May 8, as some 50,000 to 70,000 participants filled the stadium and crowded the highway. The national anthem was sung, slogans were changed, flags were waved, and people dispersed peacefully.
I cannot recall witnessing any police presence at the event or along the highway. Participants honked horns and carried around placards that read "Save Malaysia", "1Bangla", and my personal favorite, "Bangla Nasional (BN)".
For one thing, the multi-ethnic crowd was a testament to Najib's misstep with the "Chinese Tsunami" statement.
The thrust of his statement isn't incorrect; Chinese voters by and large abandoned BN and voted for the opposition.
Really, the outpouring of support for Pakatan reflects an "Urban & New-Media User Tsunami," which doesn't exactly role off the tongue, so better or for worse, let's call it a "Malaysian Tsunami".
The swathes of discontent (predominately) young and middle-aged participants at the rally are indicative of the massive trust deficit the BN is faced with.
While it's evident that many have lost faith in the government and the electoral authorities, the vast majority of opposition supporters are hostile to legitimate criticism of the Pakatan coalition and unwilling to scrupulously scrutinize hearsay and social-media rumours.
As questionable pictures float around social-media purporting to show "foreigners" standing in line to vote as definitive proof of BN being engaged in fraud, the DAP has condemned social network users for spreading rumours and allegations that a massive blackout took place in Bentong during the tallying of votes, at which time EC officials brought in "dubious ballot boxes" that favoured BN.
The opposition leader's claims of 40,000 foreign nationals being flown into Malaysia to vote for BN remain unsubstantiated.
Partially free and not fair
The thrust of the report issued by the IDEAS Institute detailing their assessments of the election results is more-or-less objective and balanced; it presents the legitimate grievances of the rally-goers and lays out the challenges facing the EC and BN.
Firstly, many voters are under the impression that the EC is a creation of the BN; the report corrects those assumptions.
The membership of the EC are appointed by the Yang di-Pertuan Agong (Federal Head of State) after consultation with the Conference of Malay Rulers, not the Prime Minister (Head of the Government).
The report noted how the EC made a "bold and laudable" move to accredit 17 organisations as domestic election observers; five in Peninsula Malaysia, nine in Sarawak, and three in Sabah, noting that "the EC did not interfere with the recruitment process of observers, and the organisations were given full autonomy to recruit, train and deploy their volunteers within the terms and conditions of their appointment."
The report highlights how the EC continues to face criticism from many quarters as a result of the widespread perception that the EC is not politically independent.
The authors of the report attribute this to the EC's failure to affectively appease public concerns (compounded by hundreds of cases of indelible ink washing off), as well as all EC officials being former civil servants.
The authors state "the EC is open to new ideas, but their weakness is that they can only work cordially with organisations that employ a non-confrontational approach."
The report confirms what is an obvious truth, that the Malaysian mainstream-media environment is heavily dominated by BN-friendly coverage. The report notes how the BN government offered Pakatan a 10-minute, pre-recorded slot on RTM to air their manifesto. Pakatan rejected this offer on the basis that 10 minutes was insufficient compared to the coverage enjoyed by BN.
More troublingly, the report notes the repeated usage of government facilities, especially government schools, for BN campaigns, along with cases of political speeches being delivered in army camps.
It is fair to say that these instances created an uneven field as it allowed BN to campaign using government facilities paid for by taxpayers. The report cites concerns that the electoral roll contained multiple cases of voters sharing the same name and address, voters sharing the same IC number, mismatch between gender indicated by IC and data on EC database, voters with incomplete house addresses.
The authors stated their belief that popular suspicions would have not arisen if the integrity of the electoral roll were guaranteed, though it does not link these alleged discrepancies to any abuses that would have allowed BN to unfairly win the election.
Perhaps the most compelling discrepancy was that constituency electorate sizes were not delineated proportionately. The EC, not the government, is empowered to delineate constituencies every 10 years, and the last delineation exercise was done in 2003.
The report notes how the difference in constituency electorate sizes was limited to a margin of 15% above or below the average constituency electorate at the time of independence. This rule was relaxed in the 1960s and was completely removed in 1973, allowing a political party to win the majority of seats through winning smaller constituencies, but without receiving the majority of popular votes, which is what happened in GE13.
This is by far the most glaring case of an institutional-slant in favour of BN.
The report states, "While the overall election process proceeded with no major incidences, we observed verbal and physical confrontations against several individuals who resembled foreigners. Despite the various technical issues, we found that the overall election process proceeded smoothly and the vast majority of the glitches were not major. Many of these issues were rectified by the EC officers on duty immediately. We also found most nomination and polling centres to be well organised. We also found the effectiveness of the indelible ink to be questionable, and the allegations of phantom voters to be plentiful. However, we were not able to verify if the alleged foreigners were indeed foreigners, or they were actually Malaysians who looked like foreigners."
It should be noted that the Merdeka Centre, called "the country's most respected polling organisation" by many international media outlets, criticised the IDEAS Institute report, saying it rejected some of the reports "accusations" because it believed they had gone beyond their scope of work.
The Merdeka Centre also accused the opposition of making a "host of unsubstantiated allegations about the elections". Though the IDEAS report lays heavy focus on the BN's control of mainstream media, it omits how Pakatan dominates social media and is able to reach millions through new-media applications, which would be entirely necessary to explain in such an assessment; it fails to do so.
It is also worth noting that Pakatan is not denied space on mainstream-media, it chose to refuse it because it was unhappy with the time allotments. Pakatan is also not prevented from using digital media and having print newspapers, not prevented from campaigning, and granted freedom of movement.
What is curious, is that the IDEAS Institute report hesitated to classify Pakatan's claims as "unsubstantiated allegations", even when it admitted it could not confirm their statements.
After Malaysia Election, Political Attacks Continue as Opposition Calls for Protests
Posted: 10 May 2013 12:34 PM PDT
The opposition's campaign platform included allegations that the governing coalition perpetuated widespread official corruption and would expand the state affirmative action programs that favor Malay Muslims, who account for 60 percent of Malaysia's 29 million people. The government has rejected such claims. 
(New York Times) - If there was a moment after the nail-biting national election on Sunday when Malaysians could envision a respite from five years of political turmoil, it did not last long.
Within hours of the election commission's announcement early Monday that Prime Minister Najib Razak's governing National Front coalition had won a majority in Parliament, Anwar Ibrahim, the opposition leader, declared that the voting was rigged, said he would contest the results and called for nationwide protests.
The prime minister's office countered that Mr. Anwar was a poor loser stirring up unrest, while the police warned that the opposition leader and dozens of other people who spoke at a protest rally in a packed soccer stadium just outside the capital, Kuala Lumpur, on Wednesday night could be charged with sedition.
Such tit-for-tat exchanges between the government and the opposition were commonplace after the 2008 election and in the campaign for the vote last Sunday. But analysts say that the continuing political attacks and threats of protest this time are raising the specter of a potentially explosive showdown fueled by ethnic tensions laid bare again in the vote and longstanding animosity between Mr. Najib and Mr. Anwar.
"In a way, it's escalated things," said Simon Tay, the chairman of the Singapore Institute of International Affairs. "And with an escalation, you're not sure of what the results will be."
The election was itself something of a referendum on the ethnic-based politics that has prevailed under the National Front, which has led the country since its independence from Britain in 1957. Under that system, ethnic Malays have been given preferences in land purchases, bank loans and university admissions.
Voters were essentially given a choice between a semiauthoritarian government that has delivered economic development, albeit through ethnic-based political and economic policies, or a total change in leadership to a combative but untested opposition.
With a record 80 percent of registered voters turning out, the National Front won 133 of the 222 seats in the federal Parliament. But the tally represented a loss of seven seats compared with 2008 and, for the first time since 1969, the governing coalition took less than 50 percent of the popular vote.
While rural Malay Muslims tipped the balance to Mr. Najib, a higher-than-anticipated number of Chinese-Malaysians voted for the opposition.
Mr. Najib, 59, said at a nationally televised news conference early Monday that he was surprised by the voting pattern, which he called a "Chinese tsunami." This was repeated in comments in Malay-language newspapers that implied that Chinese voters had betrayed Mr. Najib's party, the United Malays National Organization, or UMNO, which many Chinese supported in the past.
Analysts said that Chinese voters were upset that the government had not made more progress in rolling back official preferences for ethnic Malays.
While Mr. Najib has urged national reconciliation and called ethnic-based campaign politics "unhealthy," some analysts said his "tsunami" comment only magnified the ethnic debate in Malaysia and exacerbated post-election tensions.
"The political divide in Malaysia is poisonous," said Karim Raslan, a Malaysian newspaper columnist and political observer.
The weeks before the election featured vociferous attacks in the strongly pro-government mainstream news media, in which Mr. Anwar, 65, was labeled a divisive, pro-American agent, while another senior opposition leader was rumored to be gay. (Spreading such rumors has become a not-uncommon political tactic in a country where homosexuality remains illegal.) A number of sex tapes purporting to be of opposition candidates, including Nurul Izzah Anwar, 32 — the opposition leader's daughter, who successfully defended her seat in Parliament — were anonymously posted on the Internet.
The governing coalition "hasn't learned anything from the voter backlash," Ms. Nurul said. "I foresee the continuation of gutter, racist and hate politics."
The opposition's campaign platform included allegations that the governing coalition perpetuated widespread official corruption and would expand the state affirmative action programs that favor Malay Muslims, who account for 60 percent of Malaysia's 29 million people. The government has rejected such claims.
The roots of the current dispute are also extremely personal and date back to 1998, when Mr. Anwar, who at the time was a senior UMNO leader and deputy prime minister, was ousted in an internal party struggle with Mahathir Mohamad, 87, the country's prime minister at the time. Mr. Mahathir retains significant influence within the party.
Mr. Anwar was arrested and beaten while in custody and in 1999 was sentenced to more than five years in prison on corruption and sodomy charges, which he served. The charges were later dropped, but relations with Mr. Mahathir remained fraught.
"Certainly the level of dislike, disdain, of lack of respect for each other has gone up considerably in the last 10 years or so, especially since after 2008," said Lim Teck Ghee, head of the Center for Policy Initiatives in Kuala Lumpur.
Last year, Mr. Anwar said he was "willing to forgive but not necessarily forget" his dismissal and imprisonment. Still, Mr. Lim said there remained widespread concern within UMNO that Mr. Anwar would open legal inquiries against Mr. Mahathir, Mr. Najib and other senior party officials should he ever become prime minister.
"It's not simply concern about who is the next prime minister," Mr. Lim said. "Mahathir's very afraid that if Anwar and the opposition come to power, Mahathir's place in history is going to be smeared, and I think he is fighting that very, very strongly, and this feeds into the politics of hate in the country."
Malaysia's Opposition not after an 'Arab spring' - DAP leader
Posted: 10 May 2013 12:28 PM PDT
Radio Australia has spoken to several BN - UMNO voices, who all say, "Present the evidence of fraud, take it to the courts." Why hasn't the Opposition done this? 
Malaysia's opposition is planning several political gatherings across the country this month, over last Sunday's disputed national elections.
The protests could be the most provocative challenge to the Malaysian government in years.
Mr Lim Kit Siang, a veteran senior member of the DAP, a component of the three-party Pakatan Rakyat, told Asia Pacific that the Opposition is studying allegations of fraud in between twenty to thirty constituencies.
Mr Lim, who caused a political upset last Sunday by winning a seat in Johor state against the incumbent chief minister, says media reports of a 'wave of protests' are erroneous.
Presenter: Sen Lam
Speaker: Lim Kit Siang, member of parliament for Gelang Patah, and senior member of the opposition Democratic Action Party
LIM: Well, we're having ceramahs (meetings) in order to explain to the people the electoral fraud, as well as the latest political situation in the country. I had one last night for instance, a DAP ceramah. Of course people are angry and frustrated that the election process has been so unfair, not having a level playing field, that has deprived the country of a government that they wanted - which is a replacement of the present government and prime minister.
LAM: Are you concerned that such ongoing protests might lead to national instability?
LIM: Well, we definitely do not want an 'Arab spring' in the sense of having national incidents and all that. We want to continue to have peaceful and orderly process, where there can be public meetings to explain to the people the latest political developments in the country, including the electoral fraud.
LAM: Isn't it time for all Malaysians now, to get together, after you've had these elections - to forward the progress of the country?
Read more and listen to the podcast at: www.radioaustralia.net.au/international/radio/program/asia-pacific/malaysias-opposition-not-after-an-arab-spring-dap-leader/1129248  
Posted: 10 May 2013 12:13 PM PDT
Someone had suggested a government of national unity. This could be a baby step to heal the current rift, or else we might be stuck for another decade in this current predicament. The worst possible scenario is that we might implode and send us back to 1969. These are possibly the remaining scenarios for us now, assuming PKR de facto leader Anwar Ibrahim fails to pull a 'Sept 16' rabbit out of the hat. Malaysia is now split into two political loyalty camps.
Kuo Yong Kooi 
Eighty-four percent turnout to vote in GE13 is as good as it gets. The way Umno created the delineation, it probably needs a 100 percent turnout of voters for the opposition to get a good shot at Putrajaya.  
Someone had suggested a government of national unity. This could be a baby step to heal the current rift, or else we might be stuck for another decade in this current predicament. The worst possible scenario is that we might implode and send us back to 1969. These are possibly the remaining scenarios for us now, assuming PKR de facto leader Anwar Ibrahim fails to pull a 'Sept 16' rabbit out of the hat. Malaysia is now split into two political loyalty camps.

Most of the time, politics in the Parliament is just a numbers crunching game. Can someone in the Parliament do some number crunching and ask all the newly-elected parliamentarians who would they prefer to be prime minister? Muhyiddin Yassin or Tengku Razaleigh Hamzah (Ku Li)?

Is there anyone on the Umno/BN side with any conscience at all? If there are enough numbers on the Umno/BN side waking up to this new post-GE13 reality, then right-wing conservative Umno leaders like Muhyiddin cannot possible take the helm.

The results of GE13 have clearly send a message to the Umno rank and file that the rakyat wanted something to change here. The political careers of Perkasa's Ibrahim Ali and Zulkifli Noordin have just been buried. Leaders like Muhyiddin, who firmly stated that "I am a Malay first and Malaysian second", will only divide us and push us closer to a nightmare scenario.

There are decent Umno leaders like Tengku Razaleigh who are acceptable to Pakatan Rakyat. Why not take this option? If there are enough numbers on the Umno/BN side who think this is the only way to salvage Umno/BN from oblivion, then when Parliament convenes, make a motion of no confidence on the current Prime Minister Najib Razak. 

Give the newly-elected Parliamentarians a chance to vote according to their conscience on who they have confidence on to become prime minister.

I believe Ku Li can heal the rift and this is a crucial baby step to end the current stalemate. It departs from the tradition that Umno president is automatically the PM, instead the representatives of the people voted in a new prime minister through a conscience vote. I think the rakyat will be happy with just that slight tectonic shift at the moment.

Most of us will have some faith that Ku Li will make real efforts to do some serious work in reforming the electoral system, judiciary and other government departments. Najib is history, he was given four years to perform and we've got nothing in return except lip service on transformation and 1Malaysia.

If this is not done as soon as possible, Mahathir Mohamad and his cohorts will have the last laugh.

Hey BN and PR! Listen! Remember your Faults! and Change and Sacrifice! or start becoming irrelevant!
Posted: 10 May 2013 12:07 PM PDT
When BN, UMNO, DAP, PAS and PKR start reflecting about what happened in GE13, do you think they will really want to sacrifice and give up things that could end racial politics/parties/management (starting with themselves)?
This letter is more about the internal politics, practised values and management in PR. Not about which ethnicity or class voted for which party or not, and as far as I am concerned, that is their personal freedom and right!
When I told some top DAP leaders way back before GE12, that they should consider combining DAP and PKR into one party, or start the movement for it after GE12, they gave all sort of bullshit reasons and most of it were racial and chauvinistic beliefs. This is a test, go and ask them again now and you are likely to hear this still, behind the lies that come out of their mouth. The logo being known ain't an issue by the way, as you could always combine the Rocket and PKR's eye easily and even the colours too.
Before GE13, I asked why they were so obviously running candidates according to the majority race in those areas, especially in bigger towns and cities, and they showed their racial leanings and internal "racism and chauvinism" priorities and concerns again.
"Oh, if we run another ******* in *********, our leaders and members of that race would make noise." Another test... positive for racial/racist politics and management again. Zan and Arul, touch a little on this 
here
 and 
here
.
After GE13, I told some PKR leaders that what is happening to DAP now is partly PKR's fault too, and they should start the movement to combine both the parties into one. At least there are much more ethnic Malays in PKR (and a bit more Indians too compared to DAP depending on the area), and this will counter the "perception" and make it harder for the UMNO machinery to attack them based on race; also giving the chance for the new party to have a true multiracial make-up and values, combining their strengths and attracting new members. Again I was given a lot of "racial and chauvinistic reasons and excuses" mainly. More evidence...
And I haven't even got into the internal politics, lack of multicultural ethics that tend to be very obvious in procedures and favouritism here and there, or even sometimes the chauvinism based cronyism practised inside these two parties. I don't need to! Any long term member with any real integrity and conscience would know, though they might not say it openly in public.
When BN, UMNO, DAP, PAS and PKR start reflecting about what happened in GE13, do you think they will really want to sacrifice and give up things that could end racial politics/parties/management (starting with themselves), benefit all Malaysians, the people, secularism, liberty, egalitarianism and of course the environment/nature/animals? hahaha... dream on!
Let's Recolor May 13 by Healing Malaysia through...
Posted: 10 May 2013 12:05 PM PDT
We have to change from within. We have to admit our mistakes. Many of us have erred and we must admit it. We first must forgive ourselves and then we must also forgive others. This is the time to reflect and instead of looking at what others should do, look at what we can do without expecting others to change at all. We take the first step regardless. 
Anas Zubedy 
We are calling you to join us in Healing Malaysia.
Since 2008, for 5 years our country has been split into extreme partisan blocs where we throw hurtful words at each other. This has wounded many hearts and the vibrancy of our peaceful society, thus we need to heal ourselves.
Let us focus our energy on putting back love, respect, and dignity in this country. To achieve this, we need your help. To heal our country, we need to work hand in hand, heart in heart.
We have to change from within. We have to admit our mistakes. Many of us have erred and we must admit it. We first must forgive ourselves and then we must also forgive others. This is the time to reflect and instead of looking at what others should do, look at what we can do without expecting others to change at all. We take the first step regardless.
Everyone starts with themselves.
What is Healing Malaysia?
The Healing campaign starts now with the groundwork until we reach Hari Merdeka. We must stop resending, sharing, reposting any hate mails, any racist remarks.
We must be strong and find the strength to ignore them. We may think we are helping by posting and sharing but in actual fact we become the very agent for those people who are spreading hate and hurtful words. By ignoring them, we have already won.
It takes some time for people to embrace the outcome of the 13th General Election, let us give ourselves room for this. This campaign period is approaching us and we need time to plan the impact we intend to achieve when the time arrives.
Read more at: http://letusaddvalue.blogspot.com/2013/05/lets-recolor-may-13-by-healing-malaysia.html 
Utusan Malaysia is Now Utusan Karut
Posted: 10 May 2013 12:01 PM PDT
So, what does Utusan Malaysia wants to do now? Are they planning and scheming something sinister in this country of ours? Yes Utusan, it's either you are with us or against us. 
Damian Denis, Reality Bytes 
Utusan Malaysia has done it again. Their justification of BN's terrible performance was racial and totally divisive which does not help the nation building process at all after GE13. By singling out a race of people who decided to choose Pakatan Rakyat(PR) instead of the incumbent UMNO/BN government they have portrayed the Chinese Malaysians as ungrateful and should be dealt with in the near future.

Why the sudden interest in Chinese only? Was it because they voted overwhelmingly for PR as though none of the other races did especially in the urban areas? Or is it because the BN caretaker government spent millions on them than the other races and hoping that the Chinese would reciprocate on polling day? Either way, it is NOT right for Utusan Malaysia or Najib to single out a particular group of Malaysians for his own failure. Yes, I say it again it is Najib's own failure!

So, what does Utusan Malaysia wants to do now? Are they planning and scheming something sinister in this country of ours? Yes Utusan, it's either you are with us or against us. You have forgotten that it was the overwhelming Malaysians that voted for PR hence PR popular votes was much higher than BN for the first time in Malaysian history.

And you Utusan can't seem to take it, right? After all UMNO is your political master for the last 50 plus years and YOU have been a political tool for them as well! Utusan, you have fail to grasped what Malaysian DEMANDS are! Here are a few list to start with:-

- We want a government that looks into the interest of Malaysians and not those of the Banglas, Indons, Myanmarese, Filipinos only. One day we might have a Benggali news papers in this country and you Utusan could be out of job. Yes, I hope you will face your demise as the mainstream paper of this country soon as you have not been able to bear good fruits but instead rotten ones only! That goes to the other MSMs as well who have been spewing lies after lies to please your masters so that you and your board of directors could pamper yourself and be fed well like the cows of Bashan!

- We also want a government that is truly free from the scourge of corruption and incompetence which hinders our country from reaching our highest potential. Is it too much to ask? If yes, then go and tell your political masters they are not fit for the top job of this country in the first place.
Read more at: http://realitybytesdmd.blogspot.com/2013/05/utusan-malaysia-is-now-utusan-karut.html 
Chinese Tsunami? Najib, Zee Kin & Tommy Thomas
Posted: 10 May 2013 11:55 AM PDT
What I like about Zee Kin's approach is that he tries to see what straws Najib may be clutching at in order to make the Chinese Tsunami claim.  And Zee Kin shows it was one straw, grown from a probably unreliable seed (source).
write2rest 
My Prime Minister said the reason his coalition was returned on 05 May 2013 with much fewer seats than in the 2008 General Election (GE12) was a "Chinese Tsunami."  Dato' Sri Haji Mohammed Tun Razak used the label Chinese Tsunami as a sound-bite for "the Chinese have abandoned Barisan Nasional (BN)."
Najib said much more, but I will restrict my discussion to the Chinese Tsunami.
Najib's comments resulted in rage-inducing headlines in Malay newspapers owned by the PM's party, the United Malays National Organization (Umno).  Utusan asked "What more do Chinese People want?" Kosmo! said "Chinese Voters are 2-faced."
Najib did not denounce the views expressed by his newspapers.
The Malaysian Chinese Association (MCA), the second largest component party of BN, agrees ethnically Chinese Malaysians have abandoned the MCA.
The MCA has said it will refuse all offers of cabinet positions.  MCA leaders are resigning from government posts.  I suppose they are doing so because they recognize their shameful performance in GE13 will cause their Umno masters to treat them even more like the puppets and conniving thieves voters perceive them to be.
The MCA is closing down several service centres.  Some say the MCA is keeping its pre-election promise.  Others say the MCA wants to "punish" voters who didn't support them – seemingly forgetting that many did vote for MCA candidates.
Overall, the leaders of the MCA appear to believe there has indeed been a Chinese Tsunami, in so far as this term means large numbers of Chinese voters no longer wish the MCA to represent them.
There has been an outcry in the social media (all traditional media parrot Najib) and online news portals over the race-based analysis which underlies the conclusion that the root cause of Najib's failure to deliver more seats in GE13 compared to GE12 is the loss of the Chinese votebank.
I have seen two data-based responses to Najib's claim that there has been a Chinese Tsunami.  The first is contained in a 
Note 
posted by a Facebook user, Tai Zee Kin, who identifies himself as a Malaysian citizen trained in the law.
Zee Kin writes charmingly ("please do not read while driving," "face palm") and throws in technical terms and attenuated references to academic authors to show us he  really has done what he claims – he once wrote an undergraduate dissertation about democracy.
Zee Kin begins with what he calls an unreliable source – which he doesn't name.  He says the DAP contested in 91 % of constituencies with "high" ethnically Chinese voters.  I'm unclear what he means by "high," though he alludes to ranking by ratio of Chinese voters.  I suppose he's saying the DAP's GE13 strategy was to compete in areas with relatively high concentrations of Chinese voters.
Zee Kin says:
"DAP gained 10 seats for contesting in 91% (pls rebut if u have better source) highest ranked Chinese population ratio seats, and have a net GAIN of 10 seats, PKR and PAS combined running in the rest, and have net LOSE of 3 seats. I think that's what NAJIB meant by "Chinese Tsunami". he uses electoral system.  then again, i didn't agree with him." (sic)
Again, I'm unclear what "high" means.  I'll speculate that the DAP, like all other parties in Malaysia, recognizes the reality of race in post-colonial Malaysia ruled for 56 years by a coalition with the same race-based agenda as the colonists.  Therefore the DAP considered it best to use its limited funds to compete in constituencies with a relatively large numbers of Chinese – which also happens to be urban areas.  [The DAP (Democratic Action Party) is still shaking off the perception that it's primarily Chinese.]
After saying he doesn't agree with Najib, Zee Kin says if the term Tsunami is to be used, it's more useful to say it's an Urban Tsunami than to say it's a Chinese tsunami.
What I like about Zee Kin's approach is that he tries to see what straws Najib may be clutching at in order to make the Chinese Tsunami claim.  And Zee Kin shows it was one straw, grown from a probably unreliable seed (source).
That was the first "data-based response."  (My own post immediately after GE13 was about the Elections Commission; it was based on 
impressions
, some of them statistical in nature, but without any actual GE13 numbers.)
The second response I've seen is by Tommy Thomas, a senior lawyer who has a reputation for acute analysis and who writes pithily.
This is a Democracy, You Understand?
Posted: 10 May 2013 11:49 AM PDT
Voting against BN is not voting against the Government. It is voting against the party that was in government up till the point Parliament was dissolved to allow for new elections.  
What is so wrong with voting for the Opposition? Why is an Opposition set up in the first place? Isn't it to provide competition to the ruling party? So if people are more persuaded by the case made by the Opposition, why shouldn't they vote for it?
Prime Minister Najib Razak blamed the Chinese for not voting for his Barisan Nasional (BN) coalition at the 13th general election on May 5 and ex-prime minister Mahathir Mohamad slammed the Chinese and the Malays who voted for Pakatan Rakyat.
Others from BN and its main component party, Umno, jumped on the bandwagon and said the same thing, accusing the Chinese of being ungrateful.
They all made it sound as if it was a great sin to vote for the Opposition.
What is so wrong with voting for the Opposition? Why is an Opposition set up in the first place? Isn't it to provide competition to the ruling party? So if people are more persuaded by the case made by the Opposition, why shouldn't they vote for it?
Mahathir and the rest of them surely can't be ignorant of what a democracy is. For their enlightenment, let me point out that in a democracy, any number of parties can take part in a contest to decide which one should become the government. And the people who choose through voting are free to vote for any party.
So, since that is the case, it is neither a crime nor a moral wrong to vote for the Opposition. And that is why in a democracy, the ruling party can be voted out if more people feel it doesn't deserve to be the government any more.
This, in fact, was what happened at GE13. The popular vote for Pakatan was higher than that for BN. But since our electoral system is based on the first-past-the-post one, and due to gerrymandering the Opposition needs to win more votes to win seats, BN came out the undeserving winner.
Ali Rustam, the former chief minister of Melaka, who lost in the polling and thereafter appeared a sore loser, echoed his master, Najib, and blamed the Chinese too. "The results have shown that the Chinese do not appreciate the Government, they just want to change without considering the consequences and what we have done for them all this while."
Well, what is there to appreciate of a government that is corrupt and continually plays the race card? Even during the GE13 campaign period, its leaders, especially Mahathir, were saying things to demonise the DAP in order to frighten the Malays and persuade them against supporting the party and its Pakatan partners, PKR and PAS.
Furthermore, contrary to what Ali Rustam says, the Chinese did consider the consequences. They knew why they voted for the Opposition. They wanted Pakatan to form the next government so that a new Malaysia might emerge, purged of the malpractices of BN and its rotten system and culture.
And what is there to be grateful to the Government for? If it provides the things needed for society to thrive in, that is its job. That is what it was elected to do. So no Chinese, Malay, Indian, Kadazan, Iban needs to be grateful to the Government.
One more lesson for the BN leaders who are ignorant of what a democracy is – the Government is not the same thing as the party in government. They are two separate things, and therefore voting against BN is not voting against the Government. It is voting against the party that was in government up till the point Parliament was dissolved to allow for new elections. This is an important point that everyone – not only these ignorant leaders – should appreciate.
And even more important is this – BN is not the country. Anyone voting against BN is therefore not being disloyal to the country.
Anyway, Ali Rustam should learn from his BN colleague, former deputy minister Saifuddin Abdullah, who also lost in the elections.
Saifuddin said he did not blame anyone for his defeat. As for the Chinese vote, he said "it was not against the Malays and certainly not about being ungrateful". He added: "It was more like they wanted to teach the MCA a lesson. Some of (the voters) told me frankly – we like you, but we want to teach the MCA a lesson."
The Chinese wanted to teach the Chinese party a lesson – that summed it up correctly. They voted for the DAP, but they also voted for Malay candidates from PKR and PAS. Some Malays also voted for the DAP; otherwise, it wouldn't have won so many seats in Johor, Selangor, Penang, etc. Which debunks the spin that Najib concocted when he said BN's poorer performance this time was due to a "Chinese tsunami". Fortunately, he has since been pointed out to be grossly wrong by many people, including BN politicians, who say instead that it was a "Malaysian tsunami".
Ali Rustam is quoted in Utusan Malaysia, the Umno-owned newspaper that published the offensive article 'Apa Lagi Cina Mahu?' (What Else do the Chinese Want?), as saying the Chinese are racist. He might do better to reserve that tag for Mahathir.
Before polling day, Mahathir irresponsibly said that if the DAP's Lim Kit Siang were to win the Gelang Patah seat, there would be racial conflict. And after the results came out, he blamed the Chinese and said the Malays who voted for the Opposition were greedy.
Why greedy? Because, he said, they were willing to sell their own race.
Is politics about race? In multi-racial Malaysia, should it be about race? Isn't it perpetuating racial conflict to drum it into people they should vote for the ruling party because of their race? Why are leaders who should know better telling people to vote according to their race?
Why are leaders like Mahathir taking this racist approach?
Mahathir keeps rubbing it in that Malays who voted for the Opposition should not have done so. He seems to imply that they couldn't think for themselves. He and his ilk must think that such Malays are stupid. But he's very wrong. They are among the most intelligent people in Malaysia.
And the more he rubs it in, the more he will distance them from him – and his party.
Malaysians who voted for the Opposition, regardless of race, did so following their conscience. They should not be shaken by bullying talk, even if it comes from a prime minister and a former one. They ought to know what such politicians are capable of saying.
Najib now says he wants to be "a prime minister for all Malaysians" and yet he defended what Utusan Malaysia wrote in that offensive article, obviously aimed at causing racial tension. He talks of national reconciliation and yet he doesn't walk the talk. As I have written before, in my book No More Bullshit, Please, We're All Malaysians, Najib speaks with a forked tongue. I am repeating it here.
If he wants national reconciliation, he should clean up the system, dismantle Mahathirism, end cronyism, free the media, make the EC and Petronas answerable to Parliament, redelineate the electoral constituencies to ensure a fair fight for all parties in GE14 … and do many more things right.
Otherwise, what he says is nothing but bullshit.
*
Kee Thuan Chye is the author of the bestselling book
No More Bullshit, Please, We're All Malaysians
, and the latest volume,
Ask for No Bullshit, Get Some More!
Pakatan sahkan Khalid MB Selangor
Posted: 09 May 2013 10:00 PM PDT
(Harakah Daily) - Pakatan Rakyat akhirnya mencapai konsensus bahawa Tan Sri Khalid Ibrahim (gambar) akan dilantik menjadi Menteri Besar Selangor buat penggal kedua ekoran pencapaian cemerlang Selangor sepanjang tempoh penggal lalu.
Menurut Setiausaha Agung PKR, Datuk Saifudin Nasution, PKR telah menamakan dua orang sebagai calonnya untuk jawatan itu.

Berdasarkan nama itu, Presiden PAS, Datuk Seri Abdul Hadi Awang dan Setiausaha Agung DAP, Lim Guan Eng telah bersetuju melantik Khalid untuk meneruskan perkhidmatannya, maka Khalid dipilih.

Tengahari tadi, Pengerusi PKR Selangor yang juga Timbalan Presiden PKR, Azmin Ali kesal dengan cara perlantikan ini kerana ia tidak melalui prosedur mesyuarat.

Namun beliau menafikan akan meletakkkan jawatannya dalam parti atau ADUN dan anggota Parlimen sebagaimana disebarkan sebelum ini.

Beliau menyifatkan ianya sebagai kerja-kerja Umno.

Sebelum ini, Tuan Guru Abdul Hadi dan Lim Guan Eng telah menghantar surat kepada Tuanku Sultan Selangor untuk bersetuju perlantikan Khalid sebagai Menteri Besar Selangor.
Berikut adalah kenyataan penuh Datuk Saifudin:
Parti KEADILAN Rakyat memanjatkan rasa syukur kami ke hadrat Allah SWT di atas kejayaan Pakatan Rakyat mempertahankan negeri Selangor dalam Pilihanraya Umum ke-13 baru-baru ini. Kami juga ingin merakamkan ucapan terima kasih dan penghargaan kami dan rakan-rakan sekutu dalam Pakatan Rakyat terhadap para pengundi khususnya dan rakyat negeri Selangor amnya kerana telah memberikan kepercayaan mereka kepada Pakatan Rakyat untuk menerajui kerajaan negeri Selangor buat penggal yang kedua.

Bagi pihak KEADILAN, saya juga ingin merakamkan penghargaan kami kepada pimpinan Pakatan Rakyat negeri Selangor, juga kepada jentera ketiga-tiga Parti KEADILAN, PAS dan DAP yang telah bertungkus lumus dan penuh komited dalam amanah yang dipikul untuk memastikan kepercayaan rakyat Selangor terus diberi kepada Pakatan Rakyat.

Kejayaan ini juga disambut dengan penuh rasa tawaddhu' dan rendah diri, terutama dalam proses untuk menamakan seorang Menteri Besar bagi memimpin kerajaan Pakatan Rakyat Selangor dalam pentadbiran negeri. KEADILAN sesungguhnya amat berbesar hati dan menghormati sokongan oleh PAS dan DAP yang telah bersetuju supaya jawatan Menteri Besar Selangor dinamakan dari Parti KEADILAN Rakyat.

Berteraskan kepada prinsip konsensus dan rundingan serta semangat kesetiakawanan dan kerjasama yang selama ini telah tersemai dalam Pakatan Rakyat, KEADILAN telah mengangkat dua (2) nama dari kalangan Ahli Dewan Undangan Negeri KEADILAN yang berjaya memenangi kerusi mereka dalam pilihanraya umum Negeri Selangor baru-baru ini kepada pimpinan PAS dan DAP untuk dibincang secara bersama dengan KEADILAN bagi memilih salah seorang daripada mereka untuk dinamakan sebagai Menteri Besar Selangor.

PAS dan DAP, menerusi Presidennya Yang Berhormat Dato Seri Tuan Guru Haji Abdul Hadi Awang dan Setiausaha Agungnya Yang Amat Berhormat Tuan Lim Guan Eng masing-masing telah bersetuju supaya Yang Berhormat Tan Sri Dato' Seri Abdul Khalid bin Ibrahim, Ahli Dewan Undangan Negeri Pelabuhan Klang untuk  diangkat sebagai Menteri Besar Selangor dan meneruskan khidmat cemerlang beliau menerajui pentadbiran kerajaan Negeri Selangor sebelum ini.

KEADILAN dengan ini menyeru supaya keseluruhan rakyat Negeri Selangor khususnya dan rakyat Malaysia amnya untuk terus menggembeling semangat kerjasama dan setiakawan antara satu sama lain tanpa mengira agama, bangsa dan warna kulit yang telah selama ini ditunjukkan, bagi terus memastikan agenda perubahan rakyat  dapat diteruskan bersama-sama dengan Pakatan Rakyat.
Sekian, terima kasih.
SAIFUDDIN NASUTION ISMAIL
SETIAUSAHA AGUNG
PARTI KEADILAN RAKYAT
In the aftermath of May 5th (part 6)
Posted: 09 May 2013 09:05 PM PDT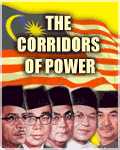 We once found a few names registered at a cemetery (now that is what I would call real phantom voters). In fact, Azmin Ali's dead father was still a registered voter in 2004 and, more importantly, he actually voted in the 2004 general election. How was that possible? This is where your election workers need to be good. The fact that Azmin not only found out that his father was still a registered voter but that he had also 'voted' shows that his machinery is on the ball.
THE CORRIDORS OF POWER
Raja Petra Kamarudin
Okay, now let's get back to what I spoke about in part 4 of this series regarding election fraud. In part 4, I said, "First of all, you need to buy the list of the registered voters from the Election Commission (SPR). Your election workers then study this list to see whether there are any dubious voters on this list."
This list comes in the form of a CD and you can either buy the one just for your constituency or you can buy the entire set for the whole country. So, if you wish to contest the election or you are working in the party 'war room' or the operations centre of the candidate, you must first arm yourself with this list. And you buy the final list that is going to be used for the coming election.
That final list will not change until after Polling Day -- which means anyone who registers as a voter after that final list is complete will not appear on the list and cannot vote in the election. This could be the list that is closed, say, six months or so before the date of the election.
You then need to carefully study the voters' list and see if you can find any dubious voters on the list. These could be names of dead people still on the list or 300 names registered at the same house address or names of people registered at an address that does not exist and so on.
We once found a few names registered at a cemetery (now that is what I would call real phantom voters). In fact, Azmin Ali's dead father was still a registered voter in 2004 and, more importantly, he actually voted in the 2004 general election. How was that possible? This is where your election workers need to be good. The fact that Azmin not only found out that his father was still a registered voter but that he had also 'voted' shows that his machinery is on the ball.
You need to know the names of the streets and the number of houses on that street. For example, Jalan 222 in, say, Petaling Jaya could have houses numbered from 1 to 99 on one side of the street and 2 to 100 on the facing side. Hence house number 122 on Jalan 222 in Petaling Jaya is a fake address.
Once all the discrepancies are detected you need to bring this up with the SPR and get these names removed. If not you may have a high incidence of phantom voters. It is YOUR job to do this if you want to contest the election and you have only yourself to blame if you are sleeping on the job.
(So it is not that easy to contest the election after all, is it? It requires a lot of hard work).
Then you need to train your election workers who will be on duty on Polling Day. These would be the observers or agents at the polling centres as well as at the counting centres. They need to know the election laws plus what to do on Polling Day and how to file a protest if they find something wrong, which can later be used as evidence in the event you wish to file an Election Petition to contest the result. 
Before the ballot box is sealed, your agent needs to inspect the box to ensure that no 'stuffed votes' are already in the box. Only then can the ballot box be sealed, once it is confirmed that it is empty. 
You already know how many voters will be voting in your saluran or stream because you have the registered voters list. Let us say, for argument's sake, 1,000 voters will be voting in your saluran.
When the first voter comes in to vote, his/her identity card will be checked. Then his/her name will be announced loudly with the number on the list to confirm that he/she is a registered voter. You then cancel this name, which means this person has already voted and cannot vote again.
At the end of the day, after polling has ended, you count how many names from the 1,000 turned up to vote. Let's say 820 names have been cancelled. This means there should be 820 ballot papers in the ballot box.
The ballot box is then sealed and you stay with the ballot box and do not take your eyes of it. If the ballot boxes are transferred to another place, say to the counting centre, you escort the ballot box and never take your eyes of it, even if a naked girl walks in to the room (or a jambu youth if you are gay).
The seal for the ballot box is then broken and the ballot papers are poured onto the table and counted (make sure no ballot papers are 'stuck' in the box). The number of ballot papers counted should come to 820. And if it shows a number other than 820, you fill in the form and file a complaint. Normally the number of ballot papers in the box would tally with the number of names on the list that have been cancelled -- in this case 820.
After counting the ballot papers and confirming that the numbers are correct -- meaning 820 -- you then sort the ballot papers. Let's say there are only two contestants -- Barisan Nasional and DAP. All the Barisan Nasional ballots are put into one pile and the DAP ballots into another.
As they sort the ballot papers one-by-one, they have to first show you whether they are Barisan Nasional or DAP ballots. Once you are satisfied and you nod in agreement, the ballot papers are placed into the correct pile, Barisan Nasional on one side and DAP on the other.
Once all 820 ballot papers have been correctly sorted to your satisfaction -- Barisan Nasional ballots on one side and DAP on the other -- you then count the ballot papers in each pile. The sum total of the two piles must come to 820.
If the votes for Barisan Nasional come to 420 and, for DAP, 400 and you are not satisfied, you can demand a recount. If the recount is 419 for Barisan Nasional and 401 for DAP and you are still not satisfied, you can demand that they be counted yet again. Say the third count shows that it is again 420 for Barisan Nasional and 400 for DAP and this time you are satisfied, then this is the figure that is recorded on the form. 
This form is then signed by the SPR with the agents for all the candidates also counter-signing the form. You then demand a copy of this form for your records. That would be the final result.
So how can they cheat? The number of registered voters in your saluran is 1,000. This has been confirmed by your party HQ or the operations centre of your candidate.
The number of people who voted was 820. You confirmed this.
The number of ballot papers in the ballot box is also 820. You confirmed this.
The total votes for both candidates is 820. You confirmed this.
They sorted out the ballot papers correctly. You saw this yourself.
They counted both piles correctly. You saw this yourself.
And the sum total for both piles comes to 820. You confirmed this.
Hence Barisan Nasional won that particular salurn with 420 votes versus DAP's 400 votes. All this was done in front of you with you as the witness.
So, pray tell, how can they cheat as far as what happened in your saluran on Polling Day is concerned?
TO BE CONTINUED
In the aftermath of May 5th (part 5) (UPDATED with Chinese Translation)
Posted: 09 May 2013 06:48 PM PDT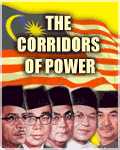 And that would mean Umno's days are numbered when more Malays move away from Umno and swing over to PAS and PKR in the spirit of Pakatan Rakyat. And this would happen when the 'power struggle' changes from a vertical divide into a horizontal divide (a struggle between the rulers and the ruled -- like what is already happening in the recent general election).
THE CORRIDORS OF POWER
Raja Petra Kamarudin
GE13 not a 'Chinese tsunami', says Merdeka Center
(The Malaysian Insider) - Election 2013 was not simply a "Chinese tsunami" as it showed a major swing among the multiracial urban and middle-class electorate against Barisan Nasional (BN), independent pollster Merdeka Center said yesterday.
Sinar Harian Online reported Merdeka Center executive director Ibrahim Suffian (picture) today as saying that Prime Minister Datuk Seri Najib Razak's reading of the May 5 general election as a "Chinese tsunami" was inaccurate as urban Malays had also voted for Pakatan Rakyat (PR).
"There were differences between the low-income and the middle-income areas, as well as between the urban and rural areas," Ibrahim was quoted as saying.
Analysts have noted that BN's historic losses in Election 2013 were the result of a middle-class and urban exodus from the coalition that further widened the urban-rural rift in the country.
In their preliminary reading of the vote trend, analysts pointed out that despite the increase in Chinese support for PR, the political tsunami had also swept with it a large number of Malays who form part of the country's middle- to upper-class electorate.
Ibrahim was also quoted as saying today that several constituencies had shown marginal BN victories that reflected a tight competition between BN and PR.
BN lost the popular vote for the first time since 1969 when it was then the Alliance.
BN also bled an additional seven federal seats to PR in Sunday's polls. BN and PR won 133 and 89 federal seats respectively.
**************************************************
Why do we call the 1600s uprising in England the English Civil War while we call the 1700s uprising in France the French Revolution? Basically, they were both almost the same but one is called a civil war while the other a revolution.
In England, the fight was between two ruling blocs, a power struggle of sorts, while in France it was between the ruling elite and the ruled. Hence England was divided vertically (so we call it a civil war) while France was divided horizontally (so we call it a revolution). But both countries were still divided nevertheless.
Then, in the 1800s, Europe was again divided. But this time they very cleverly used nationalism (or we can also call it ketuananism, 'unification', racism, parochialism, etc.) to divide the people. And that worked even 'better' than what happened earlier in the 1600s and 1700s.
Basically, we unite the people by dividing them.
Does this sound contradictory or appear like an oxymoron? No, that is called Machiavellian politics, the best and most effective form of politics because it never fails and always works.
No doubt the 1800s rise of nationalism managed to demolish the very powerful Hapsburg and Holy Roman Empires and helped create Germany and Italy plus many smaller nation-states such as Serbia, Bosnia, Slovenia, Slovakia, Austria, Hungary, Romania, Bulgaria, Czech Republic, Albania, Poland, Holland, Switzerland, etc. But that also badly divided Europe. Hence while nationalism may have united the people into nation-states, it also divided the people by race.
So you gain one thing but you lose something else. And, not long after that, in the 1900s, Europe was dragged into two world wars. Hence a good thing such as 'independence' and the creation of democratic republics also brought with it a terrible toll in loss of life when racism took over. (Remember what happened in India?)
Hence, when you unite the people according to language and culture, like in Europe in the 1800s, the spectre of racism rears its ugly head.
So, to unite the Chinese or the Malays amongst themselves (or even the Indians and the natives of East Malaysia amongst themselves) racism is the key and racism would also be the end product.
The Chinese are now united. The fact that more than 90% of the Chinese voters voted en bloc for DAP is proof of this. The Malays, however, are not. Umno, PAS and PKR all have to 'share' the Malay vote. And that is the main dilemma facing Umno. DAP has more than 90% of the Chinese 'cake' while Umno has to share the Malay 'cake' with PAS and PKR.
And that would mean Umno's days are numbered when more Malays move away from Umno and swing over to PAS and PKR in the spirit of Pakatan Rakyat. And this would happen when the 'power struggle' changes from a vertical divide into a horizontal divide (a struggle between the rulers and the ruled -- like what is already happening in the recent general election).
In West Malaysia, Barisan Nasional is basically just Umno (the rulers). However, Pakatan Rakyat is DAP, PAS and PKR (the ruled). Hence it is three against one: DAP, PAS and PKR versus Umno almost alone. Therefore, without East Malaysia, Barisan Nasional (meaning Umno) is a dead duck.
So that is what they mean by the 'Chinese Tsunami'. It does not mean only the Chinese voted Pakatan Rakyat while the Malays, Indians and 'others' did not. It means Pakatan Rakyat almost has a monopoly of the Chinese vote while the Malay votes are shared by three political parties. Umno has only about half the Malay vote and the other half is shared between PAS and PKR. Umno does not have an almost monopoly of the Malay vote like Pakatan Rakyat has with the Chinese vote.
So the term 'Chinese Tsunami' has been misused or misunderstood here. It is not that only the Chinese voted Pakatan Rakyat. It is that Pakatan Rakyat has an almost monopoly of the Chinese vote. And this has frightened the daylights out of Umno.
However, take note of one thing, if Umno wants to unite the Malays like how DAP has united the Chinese, then Umno has to play the nationalist card like they did in Europe in the 1800s. Then we are going to see the same tragedy that Europe saw in the 1900s (and are still seeing to a certain extent until today).
And not one more thing: another word for nationalism is racism or parochialism.
TO BE CONTINUED
***********************************************
5月5之後(五)

這也表示儅越來越多馬來人轉向伊黨和公正黨時,巫統下臺是指日可待的。而儅'權力鬥爭'從縱向轉成橫向(即鬥爭變成人民對壘掌權的政府----在此屆大選我們已經開始看到各端倪了)時,這很可能會發生。
原文:Raja Petra Kamarudin
譯文:方宙

第13屆大選並非是個'華人海嘯',默迪卡中心如此表示
(大馬内幕者) - 第13屆大選並非是個'華人海嘯',因爲有一些多種族選區與中產階級集中的選區都倒像民聯,獨立民調中心默迪卡中心昨天如此表示 。
(下文省略)
**************************************************
爲什麽我們把1600年的英國起義稱爲'英國内戰English Civil War'但我們會把1700年的法國起義稱爲'法國大革命French Revolution'呢? 這兩本質差不多都一樣,但一個稱爲内戰,而另一個革命。
在英國,那場抗爭是兩組權利之間的戰爭,類似于權力之爭,但在法國則是平民與貴族之爭。因此,英國是縱向分離(所以是内戰)而法國是橫向分離(所以是革命)。但無論如何,這兩個國家都作出了分離來開戰。
然後,再1800年間,歐洲再一次分離。但這一次他們用了一個很聰明的詞,叫做民族主義nationalism (或我們可稱爲ketuananism, '聯合', 種族主義, 狹隘主義等) 來分離人民。那比1600和1700的效果還要來得好。
基本上,我們通過分離人民來統一他們。
這聼起來是不是很矛盾呢?不是的,這就是马基亚维利Machiavellian 式政治,史上最好最有效的政治模式,它從來沒有失敗過。
1800年間的民族主義瓦解了強大的哈布斯堡王朝和神圣罗马帝国,使得許多國傢如德國,意大利,塞爾維亞,波黑,斯洛文尼亞,斯洛伐克,奧地利,匈牙利,羅馬尼亞,保加利亞,捷克共和國,阿爾巴尼亞,波蘭,荷蘭,瑞士等得以誕生。但與此同時它也分裂了整個歐洲。所以,雖然說民族主義雖然能把人民團結出來組織國家,但它也能把人民以種族來作出區分。
在你得到某些東西的儅兒你也會失去某些東西。就在那不久后,即1900年間,歐洲被捲入了兩次世界大戰。好事是他們得到了'獨立',有許多共和國在此后組成,但壞事是種族主義所導致的人命的傷亡(還記得印度所發生的事情嗎?)。
所以,儅你是通過語言和文化把人民給團結起來時,那正如1800年的歐洲,醜陋的種族主義也會慢慢地擡起頭來。
要把華人或馬來人團結起來(即使是印度人、東馬土著也一樣)種族主義是個關鍵,而種族主義也將是個最終成品。
華人現在團結起來了,多過90%的華族一窩蜂地投個行動黨就是個很好的證據。馬來人則還沒有,巫統,伊黨和公正黨還在瓜分馬來選票。這也是令巫統很糾結的:行動黨擁有90%的'華人蛋糕',但巫統必須和伊黨與公正黨'公司'。
這也表示儅越來越多馬來人轉向伊黨和公正黨時,巫統下臺是指日可待的。而儅'權力鬥爭'從縱向轉成橫向(即鬥爭變成統治者對壘掌被統治者的鬥爭----在此屆大選我們已經開始看到各端倪了)時,這很可能會發生。
在西馬,囯陣相等于巫統(統治者)而已,但民聯確是伊黨,行動黨和公正黨(被統治)。所以嚴格來講這是個三對一的戰爭。因此,如果沒有了東馬的話,那囯陣(既是巫統)只是一只軟腳蝦而已。
所以這就是他們口中'華人海嘯'真正的意思。它不只是代表只有華人投給民聯而馬來人,印度人和其他人按兵不動。它更大指的是民聯幾乎壟斷了華人票但馬來票卻有三個去向。巫統只能掌握一半的馬來票源,而民聯另一半;巫統並沒有絕對地壟斷馬來票,不像民聯已壟斷華人票般。
所以說'華人海嘯'這個詞在此被誤解了,它並不單單指華人一概投給民聯,它指的是民聯已壟斷了華人票源。而這以把巫統嚇破膽了。
對了,請看清一點,如果巫統想要像行動黨把華人團結起來般地團結馬來人,那巫統就必須像是1800年的歐洲般打出民族主義這張牌。然後,我們就會看到1900年歐洲歷史悲劇重新在馬來西亞上演(其實我們現在還可以看到某程度的悲劇正在歐洲上演著)。
還有一件事情你得看清:民族主義的另一個稱呼是'種族主義'或'狹隘主意'。


(敬請期待下一篇文章)
Azmin Ali: speaking up or damage control?
Posted: 09 May 2013 05:35 PM PDT
The only revelation he made about the Permatang Pauh by-election in 2008 was that Anwar had whispered to him to be ready to take over as Selangor MB as at that time, party leadership was disappointed with Tan Sri Abdul Khalid's performance.
(Malaysian Digest) - Did Azmin really 'speak up' or did an overnight damage control take place?
Parti Keadilan Rakyat (PKR) deputy president Azmin Ali yesterday told  the press that the time has come for him to speak up and reveal what  transpired in the Permatang Pauh by-election in 2008 after incumbent Datuk Seri Wan Azizah, PKR President stepped down to make way for her husband Datuk Seri Anwar Ibrahim to contest.

Anwar won the seat by a 15,671 majority over Barisan Nasional's (BN) Arif Shah Omar Shah.

Azmin announced yesterday that he will hold a press conference today to make his revelation.

However, today, at a press conference in PKR headquarters which was delayed for an hour from its initial start time, Azmin continued to be vague.

He did quash rumors of him resigning from his post in the party saying that he is still PKR's deputy president.
In the past few days, rumors have been rife about Azmin stepping down.
Azmin himself, via his Twitter account sent cryptic tweets which hinted a dissatisfaction with PKR and Anwar.

The following are Azmin Ali's tweets in the past few days:
@AzminAli Gagal ke Putrajaya? Salah siapa? Ikuti penjelasan dalam masa terdekat. #fb
@AzminAli Laungan reformasi harus bermula dengan bisikan dalam hati sendiri. Jangan heret rakyat kalau kita sendiri gagal! #fb
@AzminAli Terima keputusan rakyat. Maju ke hadapan dengan dasar peduli rakyat bukan membuli rakyat demi kesejahteraan dan kemakmuran negara. #fb
@AzminAli Rakyat letih dengan asakan politik melampau. Terima hukuman. Muhasabah diri. Akui kelemahan. Maju kehadapan. Tumpu rakyat bukan kerabat. #fb
Utusan Malaysia
yesterday carried out a piece saying that Azmin is hitting out at Anwar based on his tweets and the fact that Azmin was not present at Wednesday's 'Suara Keramat Suara Rakyat' rally in Kelana Jaya.
Most of the hints that Azmin gave out to the press yesterday was sugar-coated and downplayed in his press conference today.

The PC which was initially scheduled to be held at De Palma Hotel in Ampang was then changed to PKR Headquarters.

That in itself was already an indication that Azmin was not going to reveal anything major today.

Another point that should be raised is that if Azmin truly wanted to reveal something big, he could have done so yesterday, without dangling the carrot and leaving it hanging overnight, which leaves the public wondering could he be buying time for negotiations.

Azmin earlier hinted that he has been faced with rumors for 15 years and it was high-time he spoke out, reiterating that he is not a Yes-man.

The deputy president who appeared to have been disappointed  based on his tweets suddenly is playing by the book, revealing nothing new in today's PC.

The only revelation he made about the Permatang Pauh by-election in 2008 was that Anwar had whispered to him to be ready to take over as Selangor MB as at that time, party leadership was disappointed with Tan Sri Abdul Khalid's performance.

Azmin also placed an emphasis on nepotism, insisting that a leader has to be picked based on merit and not individuality.

Azmin insisted that the rumors of him wanting the post of Selangor Menteri Besar is something that has been created by Umno and BN.

"The issue here is not about Azmin Ali becoming Selangor MB, but rather the process of selection must be based on consultation and not 
nepotisme," he told the press.

He reiterated the fact that he is working for Anwar, someone he believes has the integrity and qualification to become a Prime Minister.

He maintained that he will not leave PKR and will continue to fight for the rakyat.

A PKR deepthroat told Malaysian Digest that the party's Selangor leadership council is in agreement for Azmin to become the next MB of 
Selangor however Wan Azizah refuses to sign off on it.

This is in reference to Wan Azizah and her daughter Nurul Izzah Anwar and Azmin rumored to be on separate camps in PKR, with the formers favoring Abdul Khalid to continue his reign as the MB of Selangor.

It is now very glaring that Azmin mentioned nepotism twice, yesterday and today, making it obvious that his intention is to highlight Khalid's appointment as MB as not being based on merit.

Azmin also told the press that he held a meeting with PKR's Selangor leadership council yesterday to hear the grievances from top leadership and grassroot members.

"I have been urged to share information to ensure the party remains on the right course," he said.

A staunch PKR supporter who only wants to be known as Rizal, told MD that Azmin should stop behaving like a child for not getting the MB post.

"He has to show that he means it when shouting 'Ubah' (change). Azmin should 'ubah' himself first because now it is clear that he is just in it for the position. He has to reveal fully what happened in that negotiation he had with the council. Did he threaten to jump or reveal 
something about Anwar? Or was he holding the party at ransom for personal gain? Azmin should put the rakyat above self preservation," he said.

However, Rizal pointed out that it serves as a venerable mention that Azmin managed to tell his bosses off, albeit very subtly.

"Whether he did it for a position or because he really cared, who knows. But kudos for that, I'd like to see more people stand up against what is wrong," he added.

Meanwhile, Azmin, when commenting on Anwar's call for a rally to protest the results of the 13th general election (GE13), said that he supports rallies if he believes there is a need for it.

However in the case of Wednesday's rally, he believes that now is not the time to drag the rakyat onto the streets, instead the party leadership should focus its efforts on proving to the Election Commission (EC) that there were fraudulent practices in last Sunday's election.

"We need to gather every complaint on cheating and phantom voters and produce a credible report to the EC," Azmin told the media yesterday.

Azmin should be commended for making indications of accepting the results of GE13 along with PKR's counterparts, PAS and DAP.

What is left hanging in the balance however is the issue of 'nepotism' that Azmin has left weighing heavily on the minds of PKR supporters and the people of Selangor at large.
Friday sermon warns Muslims they face scorn after split votes in GE13
Posted: 09 May 2013 05:25 PM PDT
(TMI) - Muslims in Malaysia were told today that they were on the threshold of becoming a people who are scorned in their own country following the results of Election 2013, according to today's Friday sermons prepared by federal Islamic religious authorities.
Barisan Nasional (BN) won the federal elections with less than half of the popular vote for the first time since 1969 when its main parties contested as the Alliance.
Analyses of voting suggest that BN won the largely rural vote while Pakatan Rakyat (PR) parties scored big in urban centres across all racial demographics.
PR parties also made rural inroads, but malapportionment of constituencies saw BN win the elections.
The inroads made by the opposition suggests a Malay shift to PR parties which appeared to have been alluded to in today's Friday sermon uploaded onto the Islamic Development Department (JAKIM) website.
"Muslims are counting the days and are on the threshold to face the fate of becoming a people who are scorned in their own country."
The sermon urged Muslims to stay united, and "not feel too comfortable in their own land, as heirs to this land."
As the "majority race", Muslims were told they could no longer depend on political power that was being eroded.
Muslims were asked in the sermon to learn from the unity of other communities "who are prepared to defend their honour and interests."
Politics had crept into the government's official sermons in recent months before last Sunday's vote, with a noticeable bias for maintaining the political status quo.
Last month, Muslims were told to be loyal and grateful to the current leaders of the country, in a sermon that carried the same theme as BN's political manifesto for Election 2013.
The sermon was entitled "Menepati Janji, Membawa Harapan (Fulfilling promises, carrying hope)", which are the exact words used by BN for its manifesto.
But the sermon did not explicitly endorse any political party or leader.
In the aftermath of last Sunday's vote, some Umno leaders have openly accused Chinese voters of going against a "Malay government" by largely backing PR parties.
But it has emerged that significant numbers of Malay-Muslims had also backed PR.
Azmin persoal surat Presiden PKR
Posted: 09 May 2013 05:16 PM PDT
Beliau mendakwa surat dihantar Wan Azizah kepada Sultan Selangor dibuat tanpa sebarang perbincangan dan persetujuan bersama semua ADUN parti. 
(Bernama) - Timbalan Presiden Parti Keadilan Rakyat (PKR) Mohamed Azmin Ali hari ini mempersoal surat yang dihantar Presidennya Datin Seri Dr Wan Azizah Ismail kepada Sultan Selangor Sultan Sharafuddin Idris Shah berhubung calon Menteri Besar.
Azmin, yang juga Anggota Dewan Undangan Negeri (ADUN) Bukit Antarabangsa berkata surat yang dihantar Wan Azizah semalam itu dibuat tanpa sebarang perbincangan dan persetujuan bersama oleh semua ADUN parti itu.
"Oleh itu, atas inisiatif rakan-rakan kami telah mengadakan mesyuarat melibatkan Majlis Pimpinan (PKR) Negeri Selangor petang semalam dan memutuskan beberapa nama calon yang layak untuk jawatan menteri besar dan diserahkan kepada Wan Azizah semalam.
"Saya tidak persoalkan keputusan PAS-DAP berhubung calon menteri besar, tapi saya bimbang tentang keputusan surat yang dihantar ke istana tanpa terlebih dahulu berbincang dengan Adun PKR lain, yang juga satu daripada tiga komponen dalam Pakatan Rakyat," katanya pada sidang media di ibu pejabat PKR di sini.
Azmin berkata, setakat ini semua ADUN PKR yang dipilih oleh rakyat belum dipanggil bagi mendapatkan pandangan mereka tentang calon menteri besar, termasuk dirinya.
Beliau juga mengakui konsensus bagi membuat sebarang keputusan dalam Pakatan Rakyat adalah baik tetapi malangnya perkara itu tidak berlaku di dalam PKR.
Dalam pada itu, Azmin turut mendesak kepimpinan negeri yang bakal dipilih melakukan reformasi pentadbiran dengan menggunakan rizab bernilai RM2.6 bilion dengan bersikap responsif terhadap permasalahan rakyat seperti isu jalan berlubang, sampah yang tidak dipungut, masalah bekalan air dan banjir.
Berhubung dakwaan beliau kemaruk jawatan menteri besar, Anggota Parlimen Gombak itu berkata sekiranya beliau bersikap sedemikian, jawatan itu telah pun disandangnya sejurus pilihan raya kecil Parlimen Permatang Pauh pada 2008.
Katanya jawatan itu telah ditawarkan kepada beliau oleh Datuk Seri Anwar Ibrahim setelah parti sangat tidak berpuas hati dengan kepimpinan Tan Sri Khalid Ibrahim berikutan amalan demokrasi yang melampau dalam pentadbiran negeri, namun menolaknya demi menjaga kestabilan parti.
"Saya tegaskan bahawa ini bukan isu Azmin Ali dipilih sebagai menteri besar, isunya adalah proses pemilihan calon tersebut untuk dipersembahkan kepada Sultan mestilah melalui perundingan yang telus seperti dituntut Al-Quran tetapi jelas dalam proses memilih calon menteri besar, anjuran Al-Quran ini tidak dipatuhi.
In the aftermath of May 5th (part 4)
Posted: 09 May 2013 04:43 PM PDT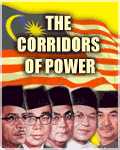 Anwar's knee-jerk reaction when the results were announced on Sunday night was that Pakatan Rakyat won 51% of the votes so this means Pakatan Rakyat won the election. In 1933, Adolf Hitler won only 43% of the votes and 33% of the seats and yet his party took power. Al Gore won 48.4% of the votes but George W. Bush took power with 47.9% of the votes. In 1969, the Alliance Party won 49% of the votes and still managed to form the government.
THE CORRIDORS OF POWER
Raja Petra Kamarudin
Democracy blackout
On May 5th, millions of Malaysians called out in a single voice that you wanted change. Change from a corrupt regime of UMNO-BN that has held on to power for more than five decades. It was a voice that was strong and clear.
You said to the UMNO-BN leaders: Enough! Enough of corruption and abuse of power! Enough of racism, bad governance and mismanagement of the nation's wealth! Let Pakatan Rakyat take over now!
But they refused. To stay in power they cheated. They want to continue to rob from the nation.  Working hand in glove with the Election Commission they resorted to all kinds of fraud and declared themselves the winner.
By this act of cheating they turned the brightest hour in our nation's history into its darkest.
But last night YOU responded. Hundreds of thousands Malaysians from all races and walks of life, young and old – came to Stadium Kelana Jaya to show your outrage against the injustice and fraud. You showed courage and determination. You braved the traffic jams, walked kilometres and stood in the pouring rain because you believe your cause is a noble one.
You were peaceful. You showed your allegiance to the Yang diPertuan Agong and sang the national anthem with pride. You demonstrated clearly that we are a nation united as Bangsa Malaysia.
Some say that you gathered because you cannot accept defeat. This is a gross insult and lie. The truth is that your victory has been stolen from you.  It is they who cannot accept defeat and who have resorted to cheating to stay in power. You are on the side of truth and truth will triumph over falsehood. 
You have every right to be outraged that your vote for change has been hijacked. You have every right to feel hurt and insulted by the accusations of being ungrateful and greedy just because you voted for Pakatan.
Our mission is clear. We are no longer just campaigning. We are building a movement. We will protest against the fraud and this disgraceful act of denying the people their victory. We will bring together all Malaysians to fight to end corruption, racism and the abuse of power.
They are now playing with the fire of racism and hate-mongering and trying every means possible to intimidate you. As long as we stay united there is nothing to fear. Together we will show the illegitimate UMNO-BN government that our voice is not easy to silence. We will show them our resolve and the courage of our convictions. We will not stop until justice and victory is returned to us.
If you believe in this mission I give you my word that the Pakatan Rakyat is with you. We will stand firmly with you all the way. We will never surrender. 
Thank you,
ANWAR IBRAHIM
**************************************************
Anwar Ibrahim's statement above is interesting mainly for the reason that it is merely rhetorical but lacks details. Anwar was very vague as to what type of cheating he was referring to. We must remember that most Malaysians do not understand how the electoral process works so this may not only confuse people but will mislead them as well.
If you have worked as an election worker in an election then you would know how the process works. You would then not be satisfied with mere allegations of fraud but would like details about how this fraud was perpetuated. 
It is not that easy to cheat during an election but it is possible to cheat before the election. But then some of this cheating is not really cheating. It is called gerrymandering and is quite easy to do plus is perfectly legal. Everyone does it, even in advanced and civilised societies, and that is how parties get into office with less than 40% of the popular vote, but just as long as they win 51% or so of the seats with those 40% votes.
Anwar's knee-jerk reaction when the results were announced on Sunday night was that Pakatan Rakyat won 51% of the votes so this means Pakatan Rakyat won the election. In 1933, Adolf Hitler won only 43% of the votes and 33% of the seats and yet his party took power. Al Gore won 48.4% of the votes but George W. Bush took power with 47.9% of the votes. In 1969, the Alliance Party won 49% of the votes and still managed to form the government.
So it does not mean if you win 51% of the votes you have won the election. Hence Anwar should not confuse the people by saying that since Pakatan Rakyat won more votes than Barisan Nasional then Pakatan Rakyat won the election. The winner is not based on how many votes you win but by how many seats you win, and Anwar knows this.
Now, how do you run an election to make sure you are not 'cheated' and you win? If Anwar does not know the answer then he should just retire. Actually he does know the answer to this question but he is mischievously leaving it vague. And this is very naughty of him.
First of all, you need to buy the list of the registered voters from the Election Commission (SPR). Your election workers then study this list to see whether there are any dubious voters on this list.
For example, you may find 300 voters registered at the same house address. Your election workers then visit this house to determine whether it is true that there are 300 people living in this one house. Most likely there are less than 10 people living in that house so this would mean the 300 registered voters are 'phantom' voters.
Now, this does not mean these 300 people do not exist. It could mean these people are living somewhere else but have been 'moved' to this area and since they do not have a home in that area they are 'tompanging' ('squatting') in this address.
These are what they refer to as 'phantom' voters -- people living somewhere else from where they are registered to vote. But they do exist. They are not really phantoms in the sense they are non-existent people.
If you are sure of winning in a certain area and your majority in that area is traditionally very large (say like Marang in Terengganu), then you can afford to shift some of your voters to the neighbouring area where the situation is normally 50:50 (say like Kuala Terengganu in Terengganu).
You are not worried about Marang. That is PAS President Ustaz Haji Abdul Hadi Awang's area and no one can defeat him there. But Kuala Terengganu always swings between PAS and Umno (and even Parti Negara and Semangat 46 at one time) so you need to 'strengthen' that seat. So you shift some of the Marang voters to Kuala Terengganu so that you can win both seats instead of winning one and losing one.
That was why PAS won 15 of the 32 state seats in Terengganu (Umno won 17) and 4 of the 8 parliamentary seats (a tie). PAS very cleverly spread out their voters.
Kelantan is another case in point. Thousands of Kelantanese no longer live in Kelantan. They work and live all over Malaysia, many even in Singapore. But they do not transfer their place of voting to where they work/live. They remain registered in Kelantan and then go back to Kelantan to vote. This is to make sure that PAS can retain Kelantan.
Umno can, therefore, call these voters PAS's phantom voters.
So PAS and Umno are actually cleverer at this game than DAP or PKR. DAP and PKR lump their voters in one place. Hence they win large majorities. PAS and Umno shift their voters and spread them out strategically. Hence with lesser votes they can win more seats whereas the reverse would happen for PKR and DAP.
But why did DAP win more seats than PAS? Well that is because PAS, PKR and Umno are sharing the 60% Malay votes while DAP monopolises the Chinese voters. Hence DAP gets more than 90% of the Chinese votes (in some saluran it was actually 100%, which shocked Umno) while PAS, PKR and Umno have to split the 60% Malay voters three ways.
And this is what concerns Umno. Umno can see that DAP now has a monopoly on the Chinese votes whereas Umno needs to compete with PAS and PKR for a share of the Malay votes.
Nevertheless, while Umno has to share the Malay votes with PAS and PKR, Umno won 88 seats versus 51 for PAS and PKR. And not all PKR seats are Malay seats. Some are Chinese/Indian seats. Hence, if you minus these seats, then Umno won 2:1 versus PAS and PKR.
TO BE CONTINUED
Police investigating racial sentiments during campaigning: AGC
Posted: 09 May 2013 03:20 PM PDT
(Bernama) -- The Attorney General's Chambers (AGC) said police were investigating reports against political leaders who allegedly raised racial issues in their campaigns during the 13th general election.
AGC prosecution chief Abdul Wahab Mohamed however, did not name the alleged leaders, as the cases were still under investigation.
"It is not appropriate for us to reveal their identity. We have never disclosed the names of politicians or political leaders involved in any investigation until they are charged," he said in a press conference here today.
Abdul Wahab said the AGC received 327 police reports on offences allegedly committed by Election Commission (EC) officers on polling day.
Among the complaints were that the indelible ink used during the general election could be easily washed off, that observers were asked by the polling officer to leave the polling centre for 30 minutes after the voting process had ended and before the vote-counting process began.
Some of the reports also alleged that names of voters who had cast their ballots via post were still in the electoral list, that voters who came to cast their ballots found their names already crossed out in the electoral list, that EC workers marked the ballot papers before handing them to voters to place inside the ballot boxes, he said.
Abdul Wahab said four people would be charged in the Magistrate's Court in Telok Datok, Banting and Klang tomorrow for election offences.
He said a man would be charged in the Telok Datok Magistrate's Court for obstructing a police officer from carrying out his duties.
Two men would be charged in the Klang Magistrate's Court for participating in a riot and possession of weapons (iron rod and crash helmet) while another man would be charged with causing mischief by breaking the glass screen of a bus that belonged to Cityliner Sdn Bhd, he added.
DAP open to suggestions over Chinese representation in govt: Kit Siang
Posted: 09 May 2013 03:12 PM PDT
(Bernama) -- The DAP is open to suggestions on the need for Chinese representation in the government and will respond to them later, advisor Lim Kit Siang said here today.
"There seems to be a lot of suggestions and proposals. We (will) give them time to come out with suggestions. We will wait and see," Lim told a press conference when asked to comment on calls for the DAP to join Barisan Nasional (BN) to ensure Chinese representation in the government.
Former information minister Tan Sri Zainuddin Maidin yesterday said this would obviously be difficult for DAP and BN and their supporters, but needs to be done in the interest of harmony and political stability in the country.
MCA central executive committee member Datuk Seri Ong Ka Chuan in an interview with Sin Chew Daily yesterday said the DAP can represent the Chinese community's interest at federal government level.
In 13th general election (GE13), BN won 133 parliamentary seats out of the 222 at stake to again form the government with a simple majority, while Pakatan Rakyat took 89 seats.
Datuk Seri Najib Tun Razak who took his oath of office as Prime Minister before the Yang di-Pertuan Agong on Monday is short of Chinese candidates for his new Cabinet.
This is because BN component the MCA, which only won seven of the 37 parliamentary seats contested has decided to forego Cabinet representation.
Meanwhile, Gerakan deputy president Datuk Chang Ko Youn said the party will not follow the MCA by rejecting all government posts.
Gerakan won only one parliamentary seat and three state seats. It had contested in 11 parliamentary and 31 state seats nationwide.
Posted: 09 May 2013 02:49 PM PDT
But look at it closer and you will notice that the DAP is really a Chinese party and PAS is a Malay party (yeah, yeah… Islam equals Malay!). PKR, on the other hand, has a multiracial make-up when it comes to its members and leaders. But, seriously, it is still majority Malay. So when we talk about politics in Malaysia, it is impossible to run away from the race and ethnicity factor.
Zan Azlee, The Malaysian Insider
The race factor definitely played a role in the voter swing in the recent GE13. No doubt about it.
So when Umno-owned newspaper Utusan published the front-page story "Apa lagi Cina mahu?" last Tuesday in response to the voter swing, it couldn't have been a surprise.
Barisan Nasional consists of many component parties and most of these parties (if not all of them) are all race-based.
And, of course, the three main parties that make up the coalition are Umno (Malay), the MCA (Chinese) and MIC (Indian).
The logic to it is that Umno will attract the Malay voters, the MCA will attract the Chinese and MIC, the Indians. Hence, they should have it all covered in Malaysia.
Then we look at Pakatan Rakyat, who is constantly preaching multiracial politics, claiming that they aren't race-based.
Honestly, I can identify with them when they say that they are, especially when it comes from their younger (those close to my age) leaders and representatives.
But look at it closer and you will notice that the DAP is really a Chinese party and PAS is a Malay party (yeah, yeah… Islam equals Malay!).
PKR, on the other hand, has a multiracial make-up when it comes to its members and leaders. But, seriously, it is still majority Malay.
So when we talk about politics in Malaysia, it is impossible to run away from the race and ethnicity factor.
Now let's take a look at BN's win in the recent general election. Most of the seats that it won were contested by Umno members.
The MCA didn't perform. It lost so many seats and did worst than the last election. It currently only has seven parliamentary seats, out of 37 that it contested.
The MIC also did badly. It only won four parliamentary seats out of the nine it contested this year.
So at the end of the day, BN's win was really mainly due to the support of the Malays for Umno.
That would mean that the MCA and MIC really did nothing or contributed nothing towards the coalition and its win. That would make the MCA and MIC quite irrelevant.
Where did the Chinese and Indians go then? Well, they went to Pakatan Rakyat of course. That is quite obvious.
So does that mean that Malaysia is now racially polarised and that we are all clustering in our own race and ethnic group?
Not really. The Malays voted for Pakatan Rakyat too. And it was not an insignificant number of them. It was a pretty large group that did so.
But then again, we can also look at and analyse the breakdown for Pakatan Rakyat's results just as we did for BN's.
The DAP won the most number of seats in the PR coalition. It now has 38 of its members in Parliament. PKR is in second place with 30 parliamentary seats.
The component party that had the worst showing was PAS. It only managed to win 21 seats. However, this is still more than the MCA and MIC combined!
This clearly shows that although there is a race factor to the voter swing, it does not mean that it is a major factor and that the country is so polarised.
The MILF-PRON GE13 post-mortem analysis: We were saved!
Posted: 09 May 2013 02:42 PM PDT
Yusseri Yusoff, The Malaysian Insider
Now that the 13th general election is over, and the winners and losers have been declared, the Malaysian Institute of Learning Foundation for Political Research On Nationalism (MILF-PRON) would like to provide its incisive, unbiased and completely fact-based, post-mortem analysis for the consumption of the right and good citizens of Malaysia, as well as the politicians.
When it was announced that the ruling coalition had gathered enough seats to form a government, it was the moment in which the country was saved. Had it gone the other way, then today Malaysia would be governed by a communist-controlled, Islamo-fundamentalist coalition led by a prime minister who is allegedly a supporter of gay rights and same-sex marriages.
Thankfully though, Barisan Nasional kept its vice-like grip on the knobs, buttons as well as the till of the federal government with a handsome total of 133 seats, against 89 to the troublemaking opposition parties.
The number of seats won in this election compares favourably to the 140 won in the previous election, thus showing what a strong and determined leadership by Prime Minister Datuk Seri Najib Razak can achieve compared to the weak and indecisive coalition led by Tun Abdullah Ahmad Badawi in 2008.
However, in spite of this crushing victory, BN had suffered some setbacks, when a few of their stalwarts suffered very close defeats in the seats that they contested. For example, the Perkasa duo, Datuk Ibrahim Ali and Datuk Zulkifli Noordin, were both unlucky to have been defeated.
In Pasir Mas, Ibrahim proved that his appeal to the masses remained strong by convincing 25,000 voters to vote for him in spite of not being officially supported by BN, or even his previous backers, a member of the opposition.
Had either BN or his previous backers supported him, Ibrahim would surely have been able to continue defending the rights, privileges and entitlements of Perkasa members without fear or favour, inside and outside of Parliament and probably even in Pasir Mas itself.
In Shah Alam, it must be said that fielding Zulkifli as a BN candidate, in spite of the fact that he is not a member of any of the coalition parties, was a risk that should not have been taken.
Granted, since his defection from the opposition, Zulkifli had acknowledged the error of his ways and repented to become a strong defender of everything that BN stands for. However, it was not like Selangor, especially Shah Alam, was entirely bereft of capable Umno leaders.
In fact, the Selangor BN chief, Datuk Seri Najib Razak, could have instead fielded a very strong candidate in the shape of the previous mentri besar, Datuk Mohd Khir Toyo, or even his predecessor to the post (and former Umno vice-president), Tan Sri Muhammad Mohd Taib.
The latter, especially, would have been a formidable candidate, given that he was Umno's information chief for the 12th general election in 2008, and was surely partially responsible for stemming the tide of losses due to Abdullah's flailing leadership during that election.
Keeping with Selangor, the failure to wrest the state from the Chinese-dominated, centre-left, conservative opposition must surely indicate that the Selangor BN chief did not perform up to expectations, and in fact, delivered a worse result compared to 2008. 
As such, we would recommend to the national-level BN chairman, Datuk Seri Najib Razak, that he remove the current Selangor BN chief and have him replaced with someone more capable for the next general election. Someone like, say, the aforementioned Tan Sri Muhammad Mohd Taib.
Another great loss to BN was the unexpected defeat of Datuk Dr Mohd Puad Zarkashi, to the neo-liberal opposition candidate in Batu Pahat. While the data available is inconclusive, it is plausible to assume that Puad was defeated with the help of the so-called "pink vote."
Puad's vigorous defence of the right of schoolchildren to live a life free from the insidious influence of LGBT lifestyle practitioners must have galvanised those deviants, who would have worked to convince the voters in Batu Pahat to instead plump for the other candidate, who had remained silent on his own opinions regarding alternative lifestyle choices.
As the result of the loss of these three candidates, BN must now find from within itself replacement champions such that the struggle to keep the country from falling to adherents of pluralism, liberalism, communism, socialism and LGBT-ism can continue as strenuously as before.
These setbacks aside, there were many positives that could be taken from BN's performance in this election. As an example, it was clear that Sarawak remains a strong state for the ruling coalition, and that its chief minister, Tan Sri Taib Mahmud, can always be counted on to deliver when it matters.
A few weeks before the elections, a foreign NGO, likely funded by those who want to see the government fall, had released a video of, allegedly, Taib's cousins and their lawyer talking about buying and selling some land. The implication being that those alleged cousins were given land by Taib and therefore they were in fact selling someone else's land, which may or may not have belonged to Taib. Or some such.
GE13 results: Back to the drawing board for both coalitions
Posted: 09 May 2013 02:37 PM PDT
Datuk Seri Najib Razak blamed the Chinese tsunami for BN's lacklustre performance. This was a knee-jerk over-reaction to the strong Chinese voter support given to the DAP and his disappointment with it. It can also be read as an attempt to tap into Malay public sympathy ahead of the backlash expected from Umno conservative forces anticipated to come together to demand his resignation for failing to deliver the highly publicised target of a two-thirds majority for Umno and the BN.  
Lim Teck Ghee, The Malaysian Insider
Finally the general election is over. For politicians and analysts, the work of number crunching, deciphering the results and trying to understand the choices made by voters is just beginning.
Some conclusions are easy to arrive at. Firstly, despite a skewed electoral playing ground and the rolling out of more than RM2.6 billion worth of financial and other incentives to voters, the BN could not improve on its 2008 performance. Although it regained power in one state and has a comfortable majority at parliamentary level, its share of state and parliamentary seats has been substantially reduced. Had a fair election prevailed, it would have been consigned to the opposition benches. In fact BN lost the popular vote count by a substantial margin nationwide. In most if not all electoral systems found in the world, it would have been booted out of office. In our case, it came dangerously close to it.
Barisan Nasional: Still in denial mode
Datuk Seri Najib Razak blamed the Chinese tsunami for BN's lacklustre performance. This was a knee-jerk over-reaction to the strong Chinese voter support given to the DAP and his disappointment with it. It can also be read as an attempt to tap into Malay public sympathy ahead of the backlash expected from Umno conservative forces anticipated to come together to demand his resignation for failing to deliver the highly publicised target of a two-thirds majority for Umno and the BN.  
Other commentators including Umno ones have noted that the Umno and BN results point to rejection not just from Chinese but also from large segments of other voters, including Malays.
Efforts had been made by Najib to woo just about every racial segment of the population. In particular the Malay-dominated rural, civil service and police and military constituencies were targeted with perks and handouts timed for the election. For several months leading up to voting day, government and Malay media had also given prominence to Tun Dr Mahathir Mohamad and other conservative Malay leaders playing up Malay and Muslim insecurities and emphasising  the importance of preserving Malay and Islamic dominance. Their objective was aimed clearly at bringing about the eclipse if not decimation of Dr Mahathir's nemesis, Datuk Seri Anwar Ibrahim's PKR and its multiethnic agenda of change, equality and reform.
That these failed to work was mainly due to demographic, occupation and spatial changes in the Malay population and widespread disapproval of BN's record of corruption, cronyism and bad governance. Attempts to stampede the majority Malays into rejecting the opposition through raising racial and religious sentiments were only partially successful with young, better educated and urbanised Malays joining their non-Malay counterparts in opting for change — even if it was for a relatively untried, little tested and potentially unstable new coalition. 
It is telling that despite a massive media campaign touting the stability of BN and demonising the divisions of the opposition, the electorate in the urbanised states of Selangor, Penang and other urban areas preferred to vote for the deep blue sea rather than the familiar.
In the end, the tsunami was not a Chinese one but a Malaysian urban and middle-class one with voters who were better informed considerably less influenced by the government and BN-friendly mass media and less susceptible to subtle threats and not so subtle incentives, and opting to cast their vote against the BN.
Pakatan's dilemma
For the opposition, although they had their best result ever in winning the overall popular vote both at federal and state levels and in making some inroads into formerly unassailable Barisan strongholds, Putrajaya was too far a reach this time.
Predictably, and with justification, Pakatan Rakyat (PR) has blamed electoral fraud and irregularities as the main reason for their failure to win power. Anwar, the PR leader, has refused to accept the election results especially in closely contested constituencies and announced that a special investigative team from the three opposition parties will work with electoral reform group Bersih to gather information and proof that the election was neither free nor fair.
Don't underestimate Anwar Ibrahim, warns Raja Petra
Posted: 09 May 2013 02:13 PM PDT
(Harakah Daily) - While there are voices among Pakatan Rakyat supporters who appear not to fully endorse opposition leader Anwar Ibrahim's current post-general election campaign, prominent blogger Raja Petra Kamarudin - himself a critic of Anwar - thinks otherwise.
Giving his series of analyses of the latest developments especially after Anwar vowed not to accept the results of the election until PR achieves its Putrajaya goal, Petra reminds cynics that Anwar is not someone to be dismissed easily.

And with prime minister Najib Razak performing even worse than his 'unpopular' predecessor Abdullah Ahmad Badawi, Petra believes that Anwar is now more prepared to drag UMNO into its biggest nightmare - losing Putrajaya.

According to Petra, fresh elections was not Anwar's aim as many would have thought, besides the fact that nobody should have the illusion that this would take place in Malaysia despite evidences of frauds.

"But that is not a problem because that is not Anwar's real game plan. His real game plan is to 'steal' the government," he writes.

Petra reveals that there is more to it in PR's poor performance in Sabah and Sarawak - seen as key to Putrajaya.

"Anwar is not as stupid as you may think," says Petra. "It may appear like he messed up in Sabah and Sarawak. Actually he was not interested to win Sabah and Sarawak through the ballot box because he knew that would be very difficult to do and you would be wasting a lot of time and money while achieving very little."

He claims that Anwar had urged many BN MPs who recently won in the two states not to crossover to PR before the general election, convinced that there was no way to match BN's might of money and machinery in bribing the locals in East Sarawak to continue voting for the coalition.

"Anwar told them to stay put in Barisan Nasional and contest the general election under the ruling party banner and then cross over after the general election," he adds.

On Wednesday, barely 48 hours after he issued a call to rally, more than 100,000 people gathered in Petaling Jaya to protest what they called the sham elections.

Addressing the mammoth crowd, Anwar pledged to devote his time and energy to exposing the elctoral frauds, saying some thirty parliamentary seats were won by BN in such manner.
Negeri Sembilan: UMNO's Final Fortress
Posted: 09 May 2013 01:11 PM PDT
NEGERI SEMBILAN. Similar to Penang, Negeri Sembilan had a Clean sweep of every state seat by DAP Candidates. All 12 seats were won by DAP and just had to be joined by 6 more candidates of either PKR or PAS to combine and form the new government but alas that was not to happen as PKR only managed 3 seats while PAS was totally wiped out. 
Concerned Negeri Sembilan voter
UMNO had all of its Fortresses breached. This time it was shocked and shattered 
in many states but the effect could be best seen in Pahang & Johor as previously, Pakatan had never been able to do much damage. 
Last week's GE showed how vulnerable the so-called UMNO Fortresses are, especially the so-called Johor Way that Gave Way to Pakatan's onslaught headed by Lim Kit Siang and his excellent strategy of moving some leaders to Johor. The best example is the fall of Puad in Batu Pahat which is a ripple effect of Gelang Patah, Kulai, Kluang. There were near misses in such places as Segamat, Labis, Pulai, Muar and some other seats. Interesting to see the state seats have climbed up 2 digits and the trend is similar in Pahang. With Raub being won by DAP's Sakmongkol AK47 as an Ex Malay UMNO ADUN for Pulau Manis in 2004 Elections is a History by itself, Mentakab another shining example of how another Malay DAP candidate is amazing. The Fortresses have been breached.
But the subject I am bringing on here is the last remaining Fortress for UMNO.
NEGERI SEMBILAN. Similar to Penang, Negeri Sembilan had a Clean sweep of every state seat by DAP Candidates. All 12 seats were won by DAP and just had to be joined by 6 more candidates of either PKR or PAS to combine and form the new government but alas that was not to happen as PKR only managed 3 seats while PAS was totally wiped out. 
The seats won by PKR and DAP can be seen as a clear segregation of Negeri Sembilan. Allow me to call it East & West as you look at Parliament seats. Into the East is totally in Pakatan's Favour while into the West is truly with BN (UMNO). Is this an Urban/Rural divide? That's how is seems looking at state seats in the Towns as Nilai, Mantin, Port Dickson, Bahau, and all areas around Seremban.
Its an indication other than in Sikamat where the only UMNO candidate lost, no others were really touched though there were some slim majorities. This also has caused the Paroi state seat go to UMNO from previously belonging to PAS.
Many factors are said to be the cause of the great divide between East-West/Urban Rural voters in Negeri Sembilan.
Here are some layman views on some 
1. The Malay Psyche 
Kedah, Kelantan & Terengganu which are called the Malay heartland has been always interested with the politics of PAS, but that does not seem to be the case in Negeri Sembilan. Malays in Negeri Sembilan are more of UMNO, preferring moderate ones who have not been touched by past elections. This is a concern as the PAS version of Islam has said to spook the Malays in Negeri Sembilan. Malays here are more afraid to vote for PAS compared to the other races. 
2. Poor Leadership
While commanding a broken PKR which seems strife with internal problems, 
on the surface Kamarul Baharin as MP for Teluk Kemang looked sharp and tried to wrest the state and becoming the Menteri Besar by standing at Ampangan seat but lost it. Previously this was a PKR seat. He seemed greedy and rushed for a last minute Job. 
3. Ignoring existing Potential candidates
Aspan Alias was ignored by DAP to pull in its own version of Mentakab results by putting him as a candidate for DUN. Instead they decided not to rope in a Malay probably with the thought of having PKR & PAS Malay Candidates. The State needed a credible Malay Leader and and an Ex UMNO Man like Aspan could have brought in the unnecessary pull. 
4. Chegubard's Role. 
The previous Hot Shot who went head on with Khairy, Chegubard was sent to Sg. Acheh in Penang to lose in a 3 corner fight. He was the role model for youths who see him as a warrior and PKR sent him away to be replaced by an ageing gentleman? Its time to bring him back to Negeri Sembilan if you want to win 2018. Look at the Majority of Khairy - it more than tripled!
5. Halilintar ke Putrajaya
Losing momentum too early in the fight for Putrajaya. 3 years prior to the election the machinery of Negeri Sembilan was mobilised to Project Halilintar Ke Putrajaya which exposed the scams of current Menteri Besar and corrupt practices. This energy fizzled out before 2012 came..
6. Heavyweights
Even though Rais Yatim was taken out from the race, another Heavyweight joined in for Parliament. The Former Menteri Besar Mohd Isa Abd Samad who was convicted of Money Politics at the UMNO General Assembly. He is the "winning candidate" of Negeri Sembilan and heads the FELDA Chairman and there are many Felda all over Negeri Sembilan.
7.Urban/Rural divide
Though there has been some reduced majorities mostly the Urban/Rural divide is very clearly seen in Negeri Sembilan. This could be due to poor sources of information of current situations as well as lack of information. Lopsided views are also a major concern as the people watch TV3 exclusively and read only Utusan and UMNO controlled papers.
8. Bumiputra Privileges
UMNO has ingrained in the minds of Malays its their right to have special privileges. How will the folks be able to let go of these special privileges in return for Pakatan's policies which are yet to be seen? There are even some who are worried a Chinese might end up as MB if Pakatan is voted in. Such issues have to be dealt and clearly explained. This seige mentality is used to the hilt by UMNO even today.
9. Huge Ceramah
While DAP had huge crowds into tens of thousands during its Ceramah and Anwar's Ceramah had more than 40 thousand people, these messages had not reached the rural folks. Neither were there mega ceramahs being done in the heart of Negeri Sembilan where it mattered most! So leave the towns and touch the hearts of the Rural People in smaller towns and Kampungs all over the State.
Posted: 09 May 2013 01:00 PM PDT
If it wasn't a Chinese Tsunami that brought PR to almost victory, could we ask the question differently? Who saved BN from the jaws of defeat? It certainly wasn't the Chinese was it?
Saravanan Forever 
Before the elections, the Chinese were going rabid about change. It was clear in the run up to the election; Pakatan supporters, dominated by Chinese were in an uncompromising mood. Their drive for "Ubah … Ini Kalilah" was beyond reasons. One can't talk to them with justified reasons. They were simply not listening. They didn't want to listen. They had made up their minds.
They were unmoved no matter how much one exposed flaws, shortcomings and wrongdoings of Pakatan. If PR had actually won the GE, you could be very sure the Chinese will be first in line to claim the credit for dethroning BN. But alas PR did not win and so the Chinese are now cowardly hiding behind a shield of a so called 'Malaysian Tsunami'. Baling batu sembunyi tangan?
So if it wasn't a Chinese Tsunami that brought PR to almost victory, could we ask the question differently? Who saved BN from the jaws of defeat? It certainly wasn't the Chinese was it?
So the Chinese are upset that the elections were not fair. Really, the first elections in the history of Malaysian General Elections that was not fair? Chinese traditionally have been leveraging their interests between MCA and DAP since the 1960's. On one hand they arm the DAP to make the noise and on the other hand they receive the goodies from the MCA. It was a perfect balance for their trade and political interests. Except that MCA then used to win unfairly in the elections too by the same methods employed by BN as they do now. The Chinese didn't complain then, so why now? By the way, the Chinese ignored the fact that the recent DAP's AGM elections were tainted by a lot of claims of cheating. Many delegates were not invited so that certain leaders could be elected. I guess it is selective persecution by the Chinese community. To date there are no calls by them for a re-election, no black facebooks, and no upside down flags flown.
So they now claim it was urban versus rural. Let's hear a comment made by someone. "In traditional Malay areas, BN did extremely well and PKR got votes mainly from PAS and PKR party members". It comes from an important ally within PR, none other than PSM sec general Arutchelvan. So there you have it. The urban areas were won massively because of the effect of almost 90% Chinese swing towards PR compounded with at best Malay votes from traditional PAS and PKR members.
So was there cheating involved that attributed to PR losing the Semenyih and Kota Damansara seats? There is deafening silence here. In these seats the true PR colours is there for all to see. Cheating, bullying, racism, greed all on poor old PSM, their supposed ally. With friends like these, who need enemies?
What was so entertaining was to see Anwar come out at 5pm or so on Election Day with a statement that PR had already won. At 5pm? Perhaps Datuk Ambiga will need to do an enquiry on this, which is of course if she is non partisan. So many facebook photos of poor Bangla boys at supposed polling booths. Were they on a suicide mission in the presence of an 83% voting turnout? Did anyone ask if these photos or video clips had any authencity as they had questioned the Anwar, Mustapha Ali photos? Then there was this supposed black out that shook the country with alarm. I experience blackouts at least once a fortnight in my area. It affects my business as well as my convenience. I certainly could share some of that warm nationwide concern of this isolated black out.
So it's unfair that PR got the popular vote and still lost. Wait a minute, was this because UMNO had craftily done delineation exercises carving out the constituencies to favour the rural kampongs at the expense of the urban cities and was it not under Anwar Ibrahim's watch? Come to think of it Anwar went through almost 3 GEs without a whisper of a complaint of any cheating or irregularities then. Now that PR has gained 53% of the popular vote against 46% for BN in Semenanjung Malaysia and yet BN cheated? How is it so? Why couldn't they have cheated on the popular vote too?
Today it is very clear that PR is nothing but a Chinese dominated coalition party supplemented with traditional Malay supporters of PAS and PKR. Anwar Ibrahim could be considered as a Chinese leader. In fact Lim Kit Siang had to step down and offered the Opposition Leader title to Anwar. Even during the election campaign period it was so obvious that the rallies were held in traditional Chinese majority areas and attended by majority Chinese. It did not at all reflect the true demographic percentage of Malaysians. It is about time the Chinese own up to their loyalties and not chicken out and hide under an absurd 'Malaysian Tsunami' coined term.
Pakatan Rakyat Leaders please stop steering the Adrenaline level of your supporters
Posted: 09 May 2013 12:28 PM PDT
Stop being a sore loser and do a complete analysis and post mortem on the outcome of GE13. Look at areas that need improvement and find ways to have a better united coalition rather than a shoddy loose coalition that until the day of election could not decide whom the general public needs to vote.
M. Gunasekar
Dear Pakatan Rakyat leaders please stop playing with the emotion of your supporters. Everyone knows that the adrenaline level is extremely high among the frustrated Pakatan Rakyat supporters and not many are aware that certain PR leaders are capitalizing on that to put the blame on Barisan Nasional for winning the election by way of corruption, manipulation, phantom voter and even to the certain extent of using foreigners to vote.
Stop being a sore loser and do a complete analysis and post mortem on the outcome of GE13. Look at areas that need improvement and find ways to have a better united coalition rather than a shoddy loose coalition that until the day of election could not decide whom the general public needs to vote. Examples: Labuan Parliament seat and 8 state seats namely; Sungai Acheh state seat in Penang, Jelapang state seat in Perak, the Kota Damansara and Semenyih seat in Selangor, Panti in Johor and Kota Putera, Bukit Besi and Seberang Takir in Terengganu. It involved self-inflicted 3-corner fights among the coalition partners which resulted in losing all the seats. YB DSAI, YB LKS and YB AHA what are your comments about it?
My view about it is - "If they cannot even agree on this before the general election, how are they going to administer the country?"
Allegation after allegation have been thrown by Pakatan Rakyat leaders especially by DSAI at Barisan Nasional for not winning GE13 fair and square. What is fair and what is not fair?
The reality of the outcome of GE13 shows that the PR coalition was not able to penetrate and reach the rural voters who seemed not interested in what was championed by PR.
Rural seats other than in Kelantan and Terengganu and some here and there in Perak are still out of PR's reach. Why? It is for PR leaders to provide the answer.
As much as I admire the desire and willpower of DSAI to capture Putrajaya, I hate to say that you are still not my favorite leader. You don't deserve a place in my heart due to your cunning in manipulating the citizens of Malaysia to achieve your goal to become Malaysia's next PM. In 2008 GE, you used the Indians as pawns and in 2013 you used the Chinese. And what is your next plan for GE14? Who is in your mind, Malays or East Malaysians? I am sure you are going to abandon the Chinese like how you abandoned the Indians after GE 12.
As long as DSAI is at the helm of PKR and PR, Azmin Ali is a liability to the PR.
Street protests in the current Malaysian environment is a no go as it creates a lot of animosity, tension, traffic gridlock and to a certain level affects the economics of the country. Look what happened that night on the LDP, NPE, Federal Highway and other parts of the city; traffic snarls that lasted until after midnight. What good did PR make out of that? Maybe a short and temporary boost of energy on the people who attended the rally night, but what next? More street protest, more rallies, more tear gas, more road blocks, more beatings, more racial tensions, more cyber attacks, many mores of this and that. Where are we being led by our PR politician? A political wilderness that will only bring more racial divide. Don't be another Mahathir Mohammad who go out of his way to portray himself as the champion of the Malays, whilst turning a blind eye to the plight of those marginalised from his Indian side of the family.
PR should work hard to become a highly credible political coalition, and not a "one-hit-wonder" by moving forward to prepare for the next GE by engaging every citizen of Malaysia for the need for better governance based on rock solid policies and an administration that is transparent and accepted by people from the urban, sub-urban and rural folks.
It is time for us to not champion race based politics that will only bring down the country. No anyone can say he is not racist to a certain extent. Barisan Nasional is using the outcome of GE 13 to beat the drum calling it a Chinese Tsunami similar to the Indian Tsunami of 2008. Is it really a Tsunami? I don't think so, else why wasn't the Johor Bahru Parliament seat not captured by PR? Please don't put the blame on BN manipulating the outcome. The truth in it is the Chinese, the moderate Malays and to a certain extent the Indians have ignored the PR candidates who happens to be former army chief Gen (R) Tan Sri Md Hashim Hussein who represented PAS. Why it happens, when you say there is a Chinese Tsunami, Urban Tsunami, the reality is people do not agree on the uncertainty PR stands on Hudud. The Johor Chinese and Indians are still worried about voting for PAS candidates that they think will backfire if PAS comes to power.
What about the outcome of the Shah Alam Parliament seat? PR candidate Khalid Samad won the battle with Zulkifli Nordin (Perkasa Vice President) who contested under BN banner. Total vote poll on that day: 88,126 votes and in terms of race it consisted Malays 68.76% or estimated 60,595 voters, Chinese 15.54% or estimated 13,945 voters, Indian 15.08% or 13,289 voters and Others 0.63% or estimated 555 voters. Zulkifli Nordin received a total of 38,070 votes; the question is who voted for him, Chinese, Indian or Malays?
Can we call whoever voted for Zulkifli Nordin, racist? If you agree then most probably 90% of the votes he received came from the Malays, so whichever Malay that voted for him is a racist just like the candidate.
Than again we should also not deny that Malay candidates won their seats contested against Non-Malays. The following people were elected to Parliament as a result of the Chinese Tsunami; Mohd Rafizi Ismail (Pandan), Dr Siti Mariah (Kota Raja), Tan Sri Khalid (Bdr Tun RazaK), Imran Hamid (Lumut), Dato Arif (Raub), Kamarul Bahrin (Teluk Kemang), Khairil K. Johari(Bukit Bendera).
The following became State Assemblymen due to the so-called Chinese Tsunami; Azman Nasarudin (Lunas, Kedah, Dato Anuar Abdullah (Kota Lama, Kelantan), Azan Ismail (Bandar, Terengganu), Tengku Zulpuri (Mentakab, Pahang), Mohd Rashid (Pantai Jerejak, Penang), Dr Idris (Ijok, Selangor), Amunul Huda (Parit Yani, Johor), Abdullah Husin (Puteri Wangsa, Johor). The above mentioned elected Malay representatives won the seat contested against Non-Malays. How the hell it is possible for the Malays to win the seats if the Chinese Tsunami really took place? So who is really racist? The Malay, Chinese, Indian, Kadazan, Iban, Murut or others? Please don't fall for the baseless allegation thrown by UMNO and the main stream media controlled by it.
This is what we call race based politics, no matter what; each race will have a certain amount of reserved votes for candidates that are not of the same race as them and the tendency to vote for someone who happens to be bloody racist as long as the candidate is of the same race with them. Do you think this kind of sentiment is good for progress in Malaysia? How long has it to go on before we can move to a two party system based on ideologies and not race?
By now many reading this might wonder which side I belong to - BN, PR or a son of gun firing salvos at PR without valid reason. You can think whatever you want about me; it is your choice. The truth is, I am a middle aged Malaysian who happens to have attended Bersih 2.0, Bersih 3.0, Himpunan 1 Juta Rakyat and many other ceramahs, fund raising dinners, political speeches, travelled all the way to Port Dickson just to listen to Tok Guru Nik Aziz's speech and many more. I have voted for PR in the last two elections, my wife and I refused to change address to my present residence in Kuala Lumpur just to make sure I am able to vote in Johor so that I will be able to vote for Parliament and State seats. I convinced others to vote for PR including some BN staunch supporters and whom I know this time around voted for PR.
Then why all this cry and anger on PR leaders? The reality is, protests or rallies will not be able to change the result of the 13th general election or cause the polls to be held again. Blaming the Election Commission alone is not going to solve all these problems. EC had , to some extent, been treated unfairly by many parties who questioned the credibility of the election results, particularly over the integrity of the electoral roll used. How many are aware that EC was duty-bound to register anyone who has a blue MyKad, and it has no power to deal with issues revolving around the validity of an individual's citizenship? When the EC sees a blue IC, it means you're eligible to register (as a voter) .... They have no alternative under the law but to register the person.
Bangladeshi people became victims of social phobia of PR supporters who been misled by their leader into believing that BN is using them to vote in the election. Can anyone tell me how many actually voted in the election? Then there was the claim that BN ferried foreigners from Sabah and Sarawak to vote in the election. So who are these foreigners? Again many will claim they were Bangladeshis. But who can confirm it? In fact Tony Fernandez already mentioned that he personally checked the manifesto of the flights and he didn't find any foreigners in it.
How many of you are aware that in Sabah and Sarawak there are less than 5,000 Bangladeshis in total. If you don't believe that, please check with the Bangladesh High Commission in Kuala Lumpur. So who are these people that were ferried to Peninsular Malaysia by the friends of BN who footed the bill as claimed by Putrajaya BN MP Tengku Adnan? Could they be Indonesian? Then why weren't many Indonesians caught by the vigilante PR supporters? After all, it was mentioned all over the place that over 30,000 foreigners had been ferried from Sabah and Sarawak to vote in GE13.
Could it be due to the vigilantes believing that Bangladeshis, Myanmarese and Nepalese were the ones coming to vote and therefore giving the opportunity for Indonesians to walk in coolly into the polling center without being noticed as all the PR vigilantes were busy looking for Bangladeshis?
Or could it be these Indonesians ferried in the Risda vans were sent to vote in rural seats monopolized by the Malays and therefore it was difficult to differentiate them from the locals? BN was interested in rural seats and they were sure to win the election by capturing most of the rural seats and that is what happened. So it looks like the vigilantes of PR failed to detect this complot and ending up arresting the poor so-called Bangladeshis and in the process got themselves into trouble with the Police.
I believe many Malaysians still lack a proper understanding of democracy. The people have to understand their rights and their duties. Some have yet to learn about discipline. I think it is important to educate the people about true democratic rule. It is a challenge to enable all 29 over million Malaysians to gain an in-depth understanding of democracy and all its rights, duties and rules. 
The fact that the rural voters continued to support BN was, in the eyes of many Malaysians, clear evidence of voter irrationality and of the ongoing failure of the electoral process.
But the truth as mentioned by a political writer in one of his articles: Rural voters were allegedly selling their votes to their local political patrons for money, jobs, protection or informal welfare benefits. Their interests, long ignored by urban policy-makers, their local resources depleted by both state and private sectors, these voters perforce became willing accomplices of the electocrats in the systematic corruption of electoral ''democracy.''
There is little the rural electorate can do to shake off this persistent image. It is often alleged that electoral reforms and increased regulation of local electoral processes have had little impact on the pattern of financially lubricated electoral patronage. The only solution, we are consistently told, is ongoing political education, to provide rural voters ''with a proper understanding of the object of elections and their mechanisms, as well as to arouse political awareness'' 
There is a saying that goes along this line "If you take sufficient interest in our welfare to lend your fair aid, you will appear fairer than ever in our sight; we will never treat you unfairly, and when you withdraw the light of your fair countenance from our Fair, we will bid you a kind Farewell".
Therefore to all Pakatan Rakyat leaders, please stop playing with the adrenaline of your supporters and work smartly to capture Putrajaya in the next GE. It will be your third attempt come next GE and if you are still not good enough, then not even the creator can save PR. Don't let a third force come and spoil your effort.
Also to the co-chairperson of Bersih, Ambiga Sreenevasan please doesn't allow Pakatan Rakyat to highjack the movement for their political mileage. We need NGOs like Bersih to keep all political parties on their toes.

M. Gunasekar, 45, is currently Managing Director of A Company. An Entrepreneur with over 20 years' hands-on experience managing multiple lines of business and employees. M. Gunasekar is a person who is positive about every aspect of life. There are many things he likes to do, to see, and to experience.
BN Candidate for Kota Melaka (P138) Goes Berserk
Posted: 09 May 2013 12:23 PM PDT
I don't know what happened to him, and I thought long and hard about posting this screenshot, but I realized that he is a politician, and we, the people, should know what he REALLY thinks. 
Dr. Adrian Wong 
I never thought I would know two people who would actually run in GE13. One was a schoolmate, the other was my college mate in medical school. Sadly, they are on opposite sides politically. My schoolmate ran in Penang under the DAP banner, while my collegemate ran in Melaka under the MCA banner.
Everyone knows where I stand politically, so my schoolmate had my full support. On the other hand, my feelings were divided about this college mate. I felt kind of proud of him for rising so fast in his political party of choice, but also very disappointed that he chose to associate himself with, and actually represent a political party that is both racist and communal in nature.
I don't claim to know him well, but I always thought he was a pleasant and easy-going guy. Perhaps that was just rose-tinting effect of the passage of time. Perhaps he has changed since we graduated.
Anyway, I've been keeping track of my schoolmate's progress and was very pleased to find out that he received the highest majority of any DAP candidate in Penang. Well done, bro! Well done, my fellow Penangnites!
Then I remembered about my college mate, who was running against Sim Tong Him in the Kota Melaka seat (P138). I checked the results and found that he lost to Sim by 18,746 votes (24.6%). I can't help but feel relieved for the Pakatan Rakyat team in Melaka, but sad for him.
That was until I found out that he went berserk yesterday and started posting derogatory remarks. Seriously... This isn't the guy I knew (or thought I knew). It is certainly conduct unbecoming of a doctor, a professional and a Malaysian. Very sad...
Read more and see the screenshot at: https://www.facebook.com/notes/adrian-wong/bn-candidate-for-kota-melaka-p138-goes-berserk/446738158753559 
May 5 electoral fog: What happened and why
Posted: 09 May 2013 12:03 PM PDT
WITH the dearth of available information on voting intentions from independent Gallup-type polls, it was a case of looking at actions speaking louder than words in finding one's way through the fog in the run-up to last Sunday's elections.
Richard Leete, fz.com 
Delaying of elections, the weakening of the ruling Barisan Nasional, the late efforts to shore up support in historical strongholds and ceramah size, were among the indicators that foreshadowed the May 5 election outcome. 
It had to be expected that the country's evolving demographics (age, ethnic and socio economic composition, as well as location) would undoubtedly have an impact on voting behaviour. 
Thus more than three quarters of the Peninsular Malaysia's population now live in urban areas, up from around two thirds in 2000 - at the time of independence 75% of the population lived in rural areas. Among rural people, older Malays are the predominant demographic.
Younger, better educated and more affluent, the growing multi-ethnic urban middle-class, with upwardly-mobile aspirations, have values and perspectives that differ from the older generations, as well as heightened political consciousness.
A record 80% of the nation's electorate came out to vote, numbering just over 11 million. Barisan Nasional's share of the popular vote in Peninsular Malaysia was just 45.7%, compared with 53.3% for Pakatan. Yet in the peninsula it won five more parliamentary seats than the opposition.
The corresponding figures for Malaysia as a whole were Barisan 47.4% and Pakatan 50.9%, with Barisan winning 60% of the 222 seats - short of a targeted two-thirds majority. Barisan's share of the votes was the lowest in the country's 13 elections - the previous low being in the 1969 election when it was 48.4%.  
 So while Barisan lost the popular vote by a significant margin, its number of winning parliamentary candidates greatly exceeded that of Pakatan. Compared with 2008, Barisan's share of the votes rose only in Kedah but fell significantly in every other state. 
Conversely, outside of Kedah, Pakatan's share of the votes jumped, including in Sabah and Sarawak. The most spectacular gains were in Johor and Terengganu, as well as in the Federal Territory of Labuan. The figures also implicitly suggest that the new younger generation of voters disproportionately voted for Pakatan. 
Barring the Pakatan Rakyat coalition from having a voice in the mainstream media was a strategic mistake, it led to a news credibility gap among urbanites. And it denied the public opportunities for a competition of ideas, including through substantive head-to-head debate, on the real social and economic challenges facing the nation.
Building on its momentum from its 2008 election gains, it was the opposition with a greater canniness for the social media who were better able to exploit its advantages to win the hearts and minds of the young.  
While Najib Razak contributed effectively among the political twiterati, it was the messages of Pakatan that dominated Twitersphere and the social networks.
Read more at: http://www.fz.com/content/may-5-electoral-fog-what-happened-and-why 
Kredit: www.malaysia-today.net